If you've seen our ultimate LA bucket list, then you know there is plenty to do in LA. You can never run out of things to do, and that's one thing we loved about living there. Even if you're on a really tight budget, you still have a lot of options.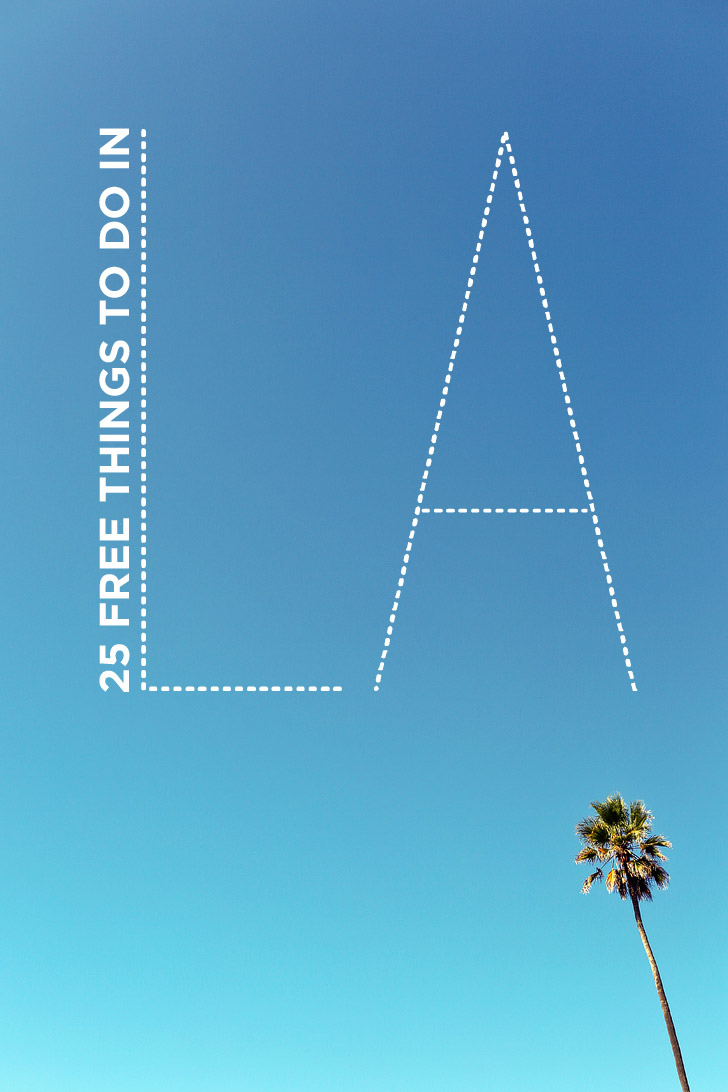 25 FREE THINGS TO DO IN LA
Sitting right in the middle of Griffith Park lies the ruins of the old LA Zoo.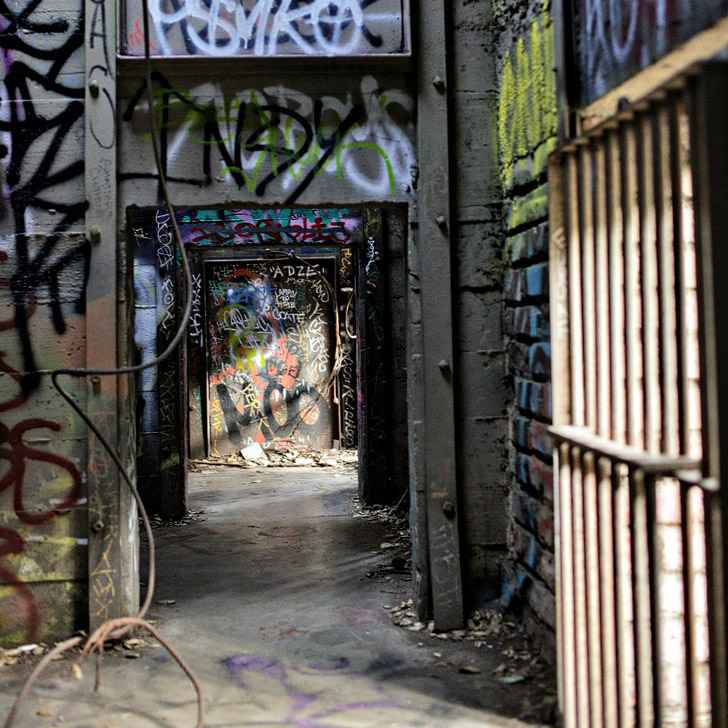 This is one of the most iconic views of LA and you can visit multiple times. The day time and night time give you totally different views of the city, and they offer free stargazing events too.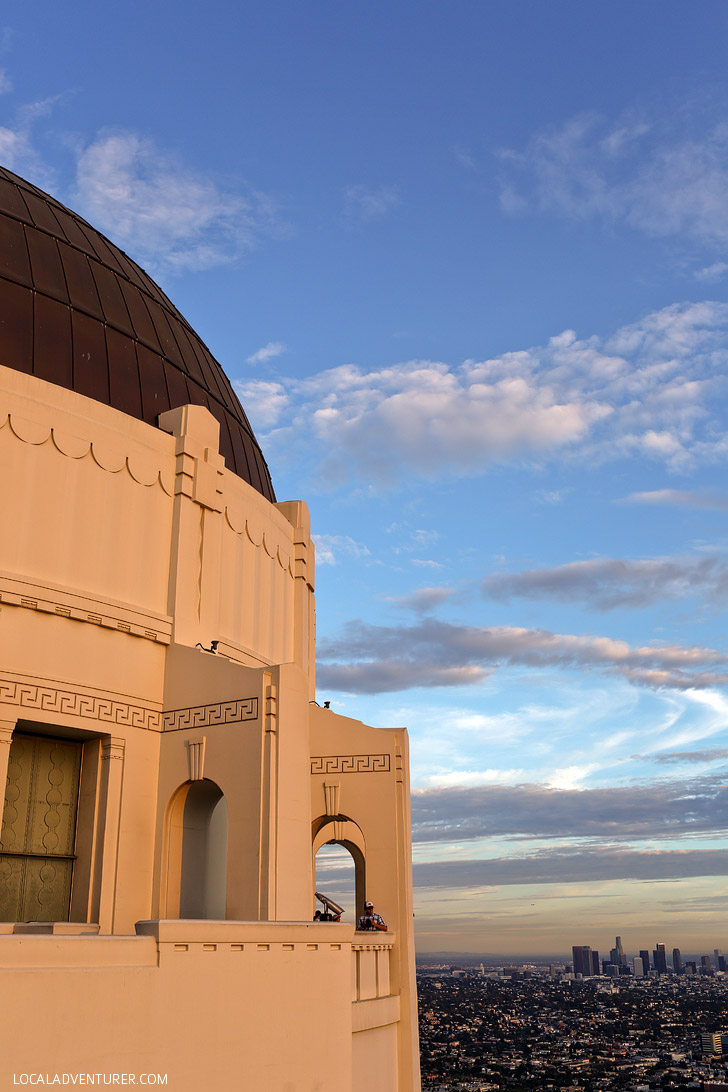 This bookstore feels like you're walking into a fairytale world. They carry new and used books, but the big draw are the permanent artistic creations that literally have the pages from books flying.
4. Venice Canals
The Venice Canals are hidden right between the Venice Boardwalk and Abbot Kinney. The three canal-lined blocks have beautiful pedestrian bridges and cute beach houses. You can even bring a non-motorized vessel or paddle board and view the neighborhood from the water.

photo: Onny Carr
5. The Getty Center or the Getty Villa
Admission is free at both of these museums, but you do have to pay $15 per vehicle for parking. If you want to save money, load up the car with all your friends.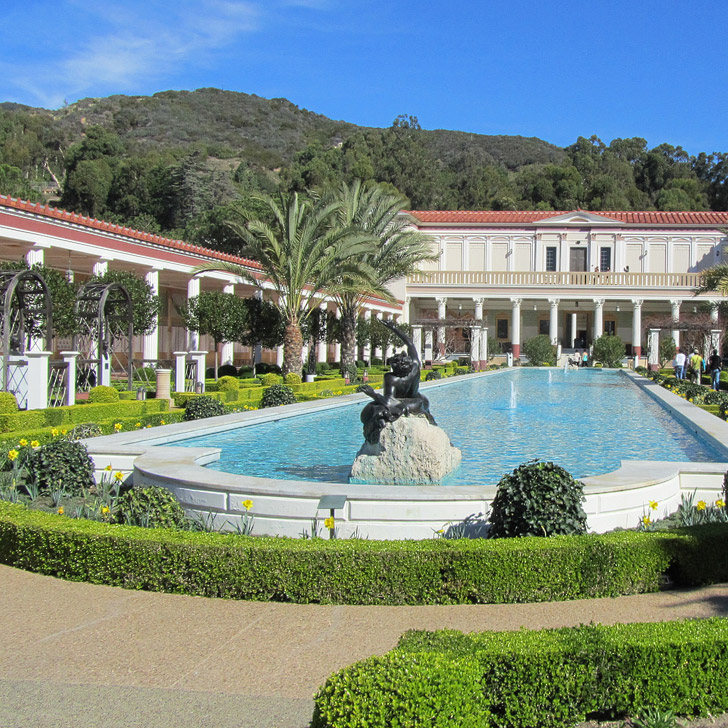 photo: David Jones
6. Watch Movies at the Hollywood Forever Cemetery
Walk the grounds of this cemetery where many of early Hollywood is buried. Directors, writers, and performers make their home here. They have a summer outdoor movie screening series too and many are free.
7. DTLA Art Walk
Every second Thursday of the month, downtown LA comes alive with art, culture, and food.

photo: Mikey Wally
8. Observation Deck at City Hall
If you love getting great views, check out the 27th floor of City Hall. There is a free observation deck where you can get a great view of downtown.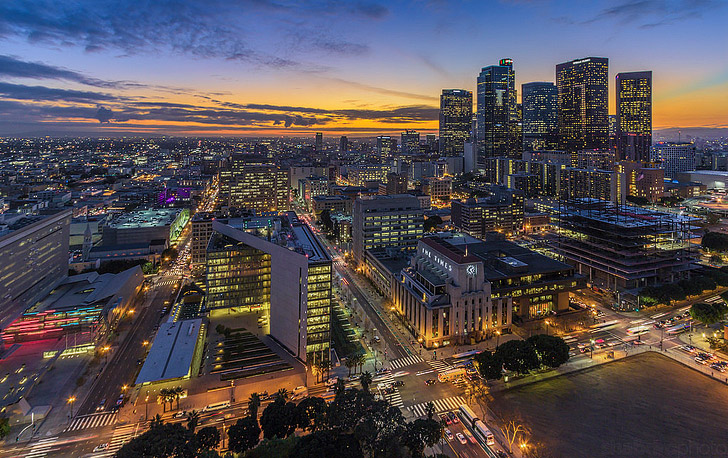 photo: Shabdro Photo
There are several viewpoints around LA to see the Hollywood Sign, but have you hiked to it?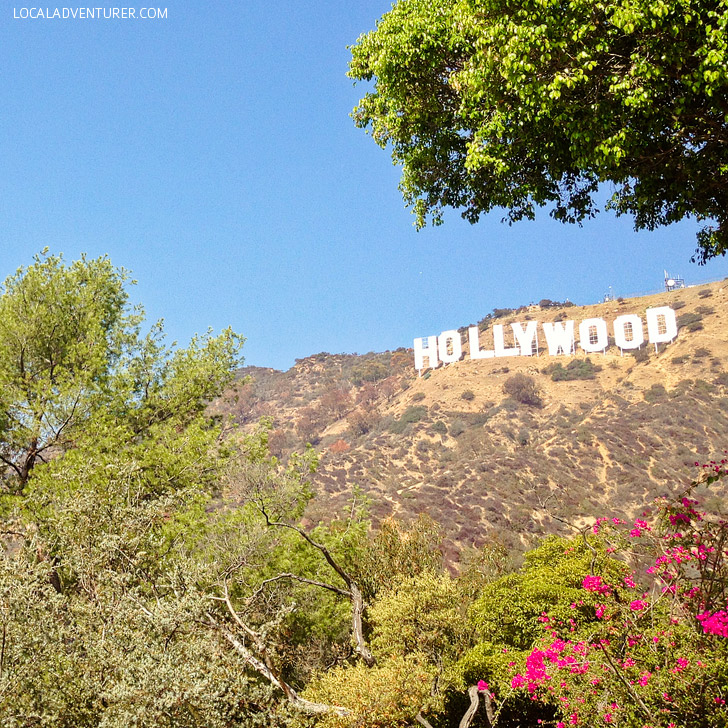 10. The Hollywood Bowl
The Los Angeles Philharmonic rehearses for their evening stage performances and often offers visitors a chance to watch the rehearsals for free. You can also check out the Edmund D. Edelman Hollywood Bowl Museum free of charge.

photo: S. Savanapridi for Los Angeles County Parks
11. Hollywood Walk of Fame
Over 2,500 stars span across 2.4 miles of Hollywood Boulevard to make this iconic walk. Find the star you're looking for and snap a photo with it.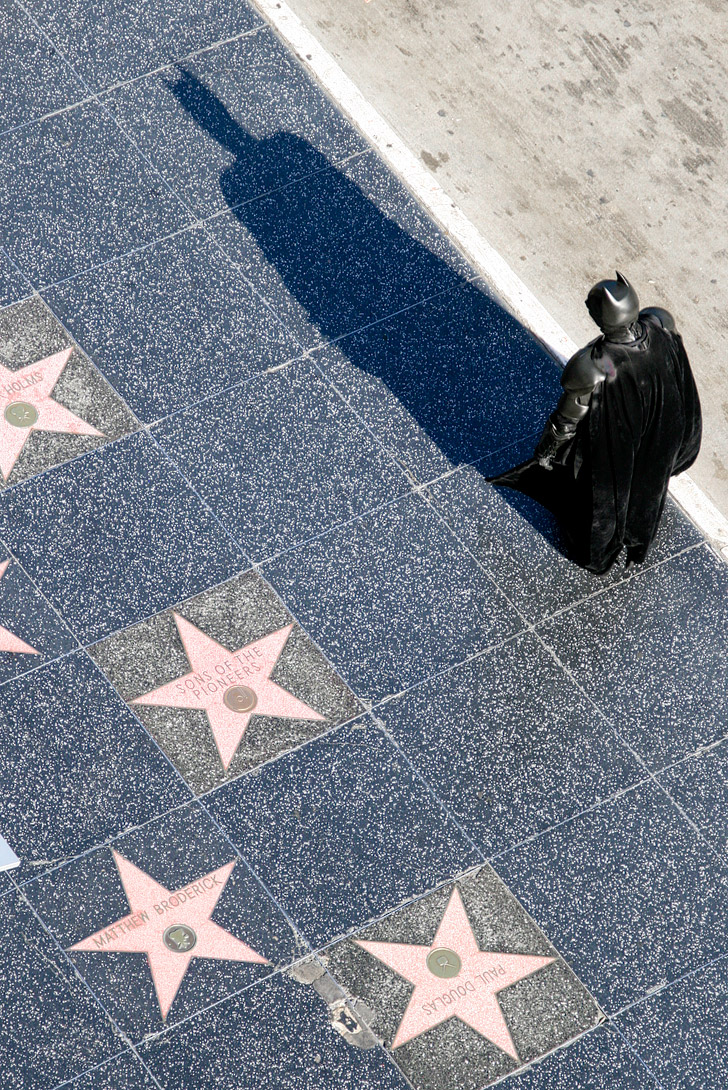 photo: Karol Franks
12. Hike to the Wisdom Tree
On the top of Burbank Peak lies a lone tree that survived the 2007 wildfire. You'll find ammo boxes at the foot of the tree where you can leave a diary-styled note or just enjoy the views.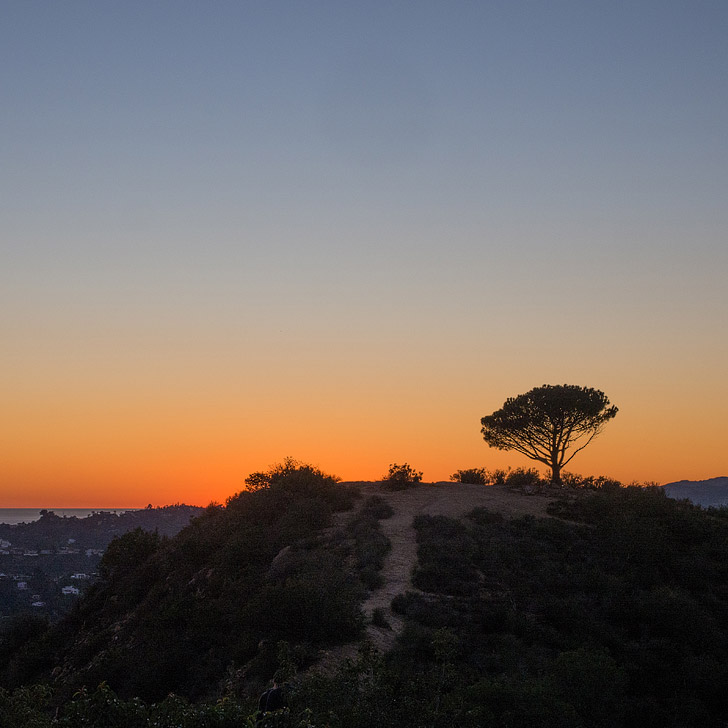 photo: Eugene Kim
13. Urban Light at LACMA
Although LACMA has an entrance fee, you can still visit their Urban Light exhibit for free. A ton of people come here to take photos and you can visit day or night. If you're interested in visiting the museum, check their website for their free days!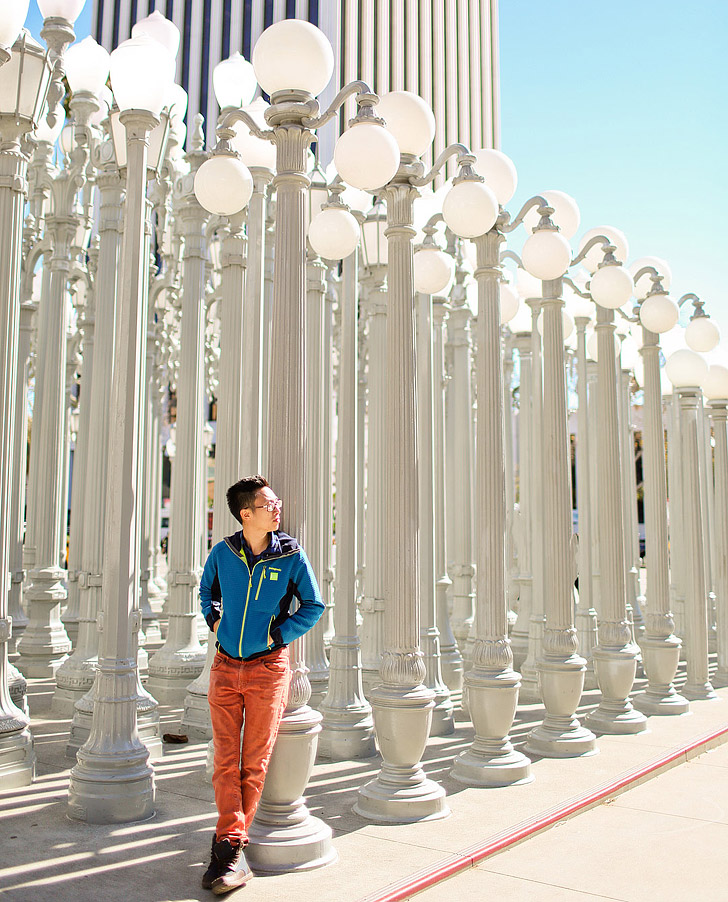 14. Bradbury Building
The Bradbury Building is the oldest commercial building remaining in the central city and has one of the most unique interiors around. As a visitor, you can only go to the second floor but it's still worth the visit. Do you recognize this building from 500 Days of Summer?

photo: Anson Chu
15. Get Free Archery Training
Woodley Park Archers offers free beginners lessons to the community every Saturday at 9am and Wednesdays at 6PM. They even provide equipment so go unleash your inner Katniss.
16. Visit the Original In-N-Out Replica
In-N-Out is pretty synonymous with the west coast, and especially LA. Although the original store no longer serves customers, you can still see the replica with the original potato peeler, cash box, and cigarette vending machines.
17. Bike Up the LA River
Hop on a bike and ride along the LA River. If you start at Atwater and end at Glendale Narrows, it's a solid 7.4-mile ride with beautiful greenery.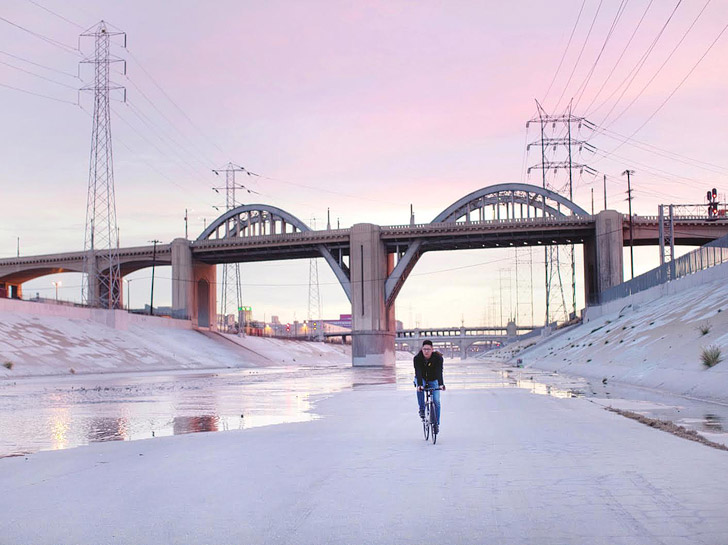 photo: @serenagrace
The pier at Santa Monica Beach is the focal point here and is home to the iconic Ferris wheel, aquarium, fairground games, and food stands. It's a great place to people watch and enjoy the sunny LA weather, and they also hold special events throughout the summer.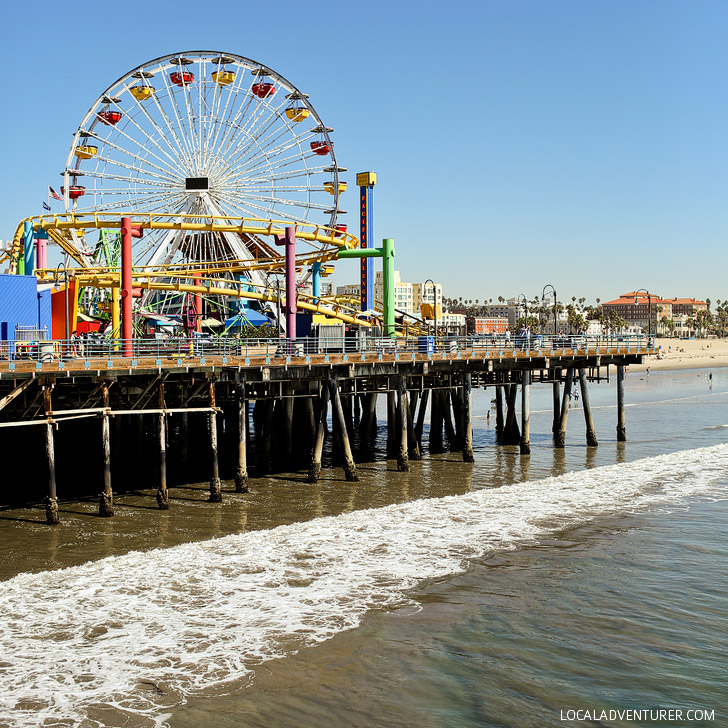 19. Amoeba Music
Amoeba Records is an iconic and massive music store on Sunset, but they also host free shows from surprisingly large artists and great up-and-comers.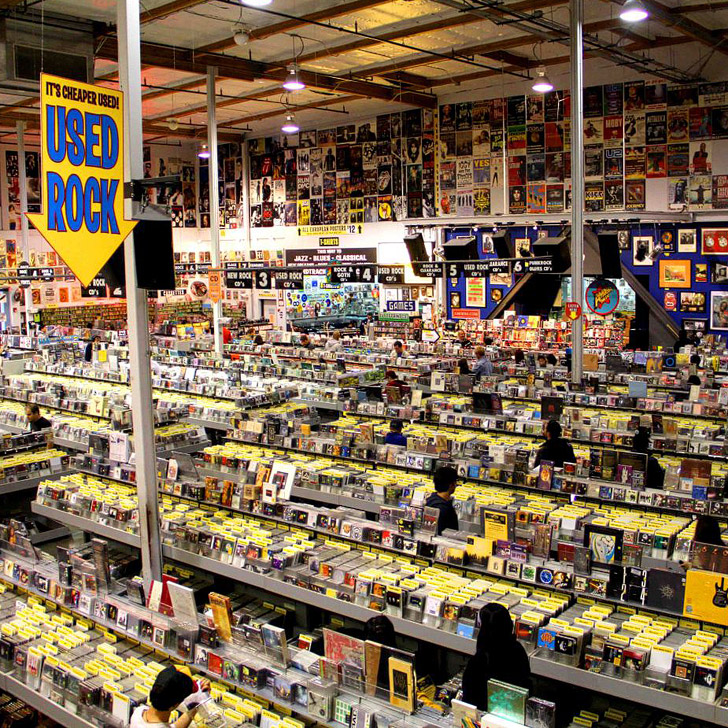 photo: Celia Alba
Join the locals and tourists for a run or hike up Runyon Canyon. It is definitely a workout, but you'll be rewarded with a great view of the city, and you may even spot a celebrity or two.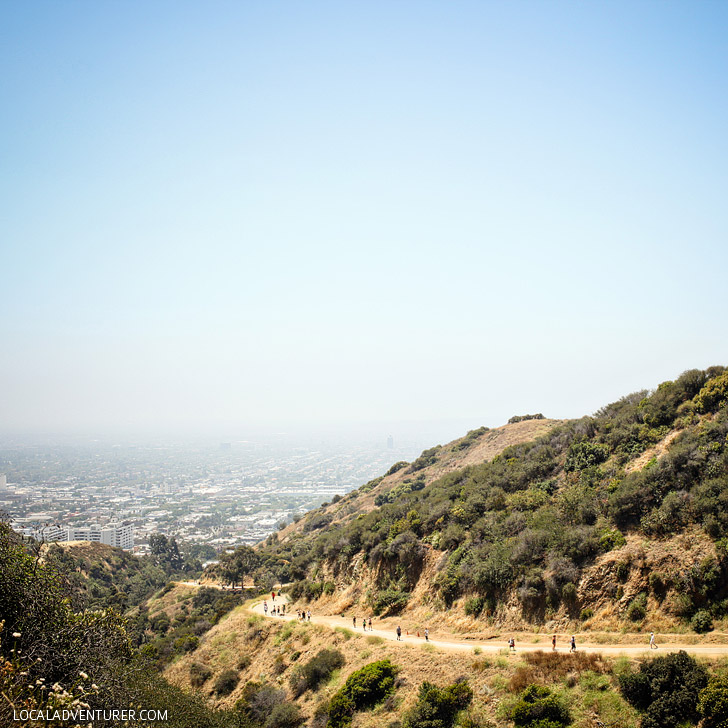 This is LA's newest contemporary art museum in DTLA and general admission is free.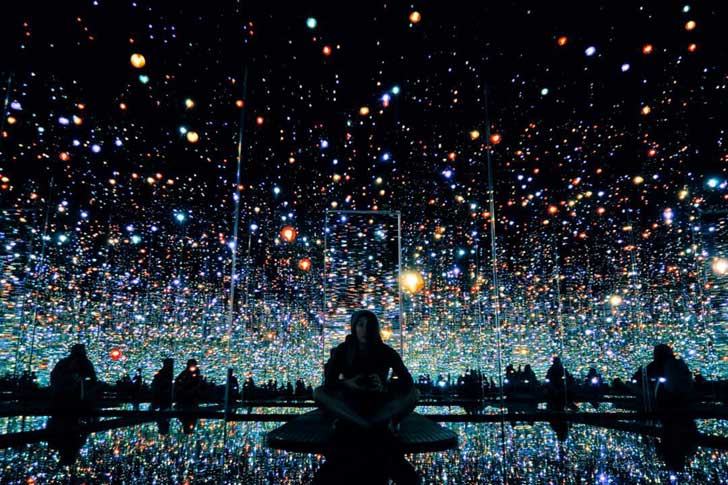 photo: Melly Lee
22. Explore Hidden Nazi Ruins
Murphy Ranch in Rustic Canyon is covered with graffiti but was once a secret Nazi sympathizer compound. Since then it has become a popular spot to hike to.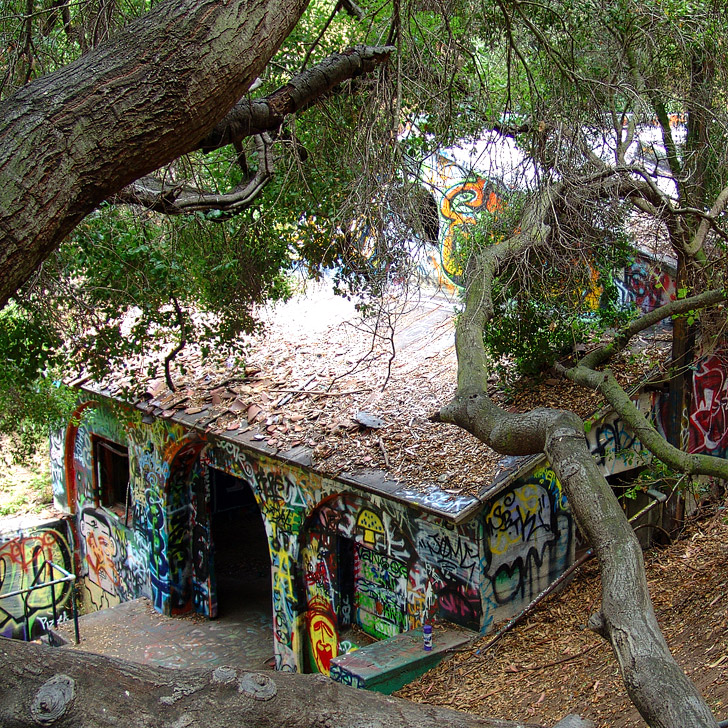 photo: J Jakobson
23. Annenberg Space for Photography
Anyone who loves photography needs to stop by the Annenberg Space for Photography. Free admission and $1 parking make this a great stop to admire amazing works.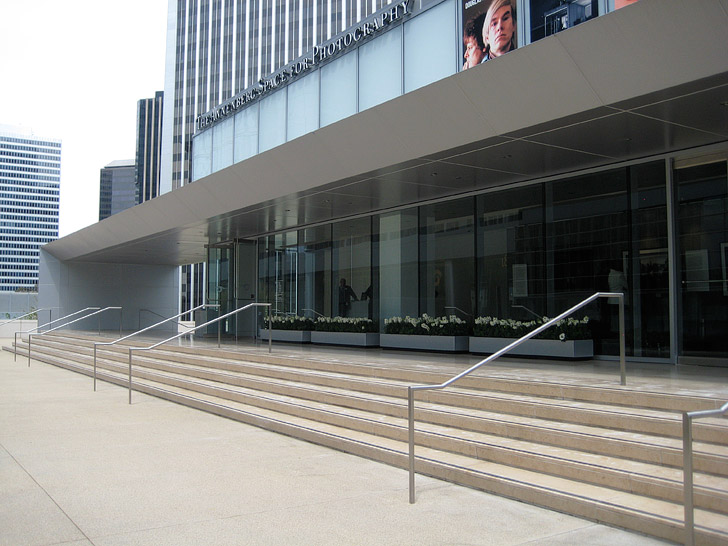 photo: Carin
24. Tour the Disney Concert Hall
Check out the mind-bending architecture by Frank Gehry at this concert hall. You can do a self-guided or led tour for free.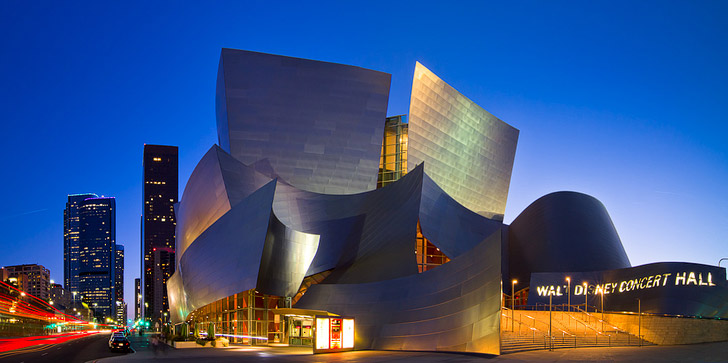 photo: Will Hastings
LA is full of instagrammable murals and walls. We've put together a guide of the 25 Best Instagram Spots in Los Angeles, and you'll be happy to know that most of them are free too!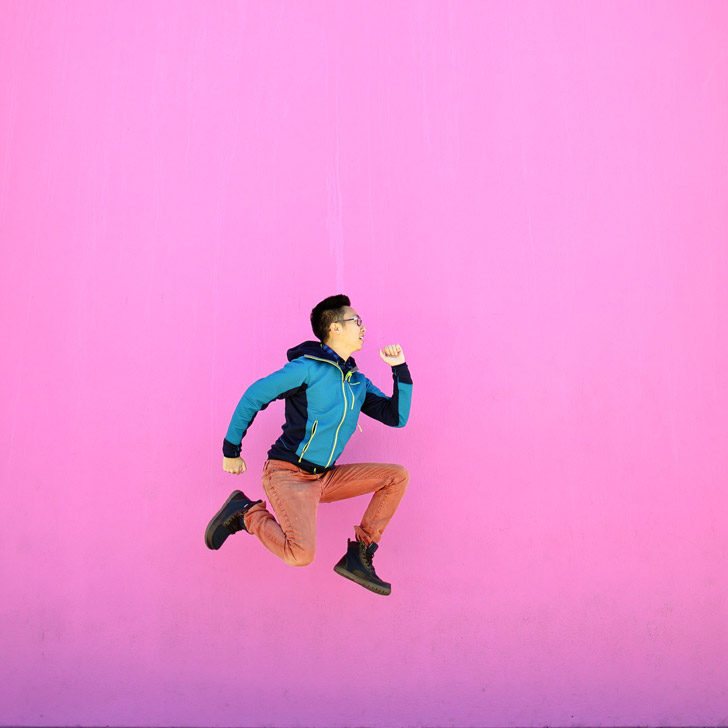 Travel Tips:
To save money on travel, consider going by train or bus. In addition to saving money, you'll get to see the beautiful landscapes of the United States. A good option to search prices is GoTicket, a company dedicated to showing the best ways to reach your destination.
If you're renting a car, check out these guidelines about rental insurance.
Best Places to Stay in LA
All accommodations listed below have Tripadvisor's Certificate of Excellence and at least 4 stars on both Tripadvisor and Yelp.
More: Best Hotel Deals in LA + Tripadvisor Reviews
Are there any other free activities that we missed? What is your favorite place to visit in LA?
P.S. Don't forget to check out the incredible work of all the photographers featured here. Links are below each photo!