Have cabin fever? Here are some fun things to do at home. Talk about micro or local adventures. 😉 This is as local as you can get.
Adventure is not just out there. It's something you carry with you. I'm a firm believer that having an adventurous spirit at home is far more important than jet setting to some exotic destination. Hence, our blog Local Adventurer.
As long as you have an open mind and are ready to step outside your comfort zone, adventure can start with simply trying something new.
We're huge fans of the movie UP, and I loved how the scrapbook illustrated this. Even though they never made it to South America, their marriage was an adventure. On the last page Ellie wrote, "Thanks for the adventure. Now go have a new one!"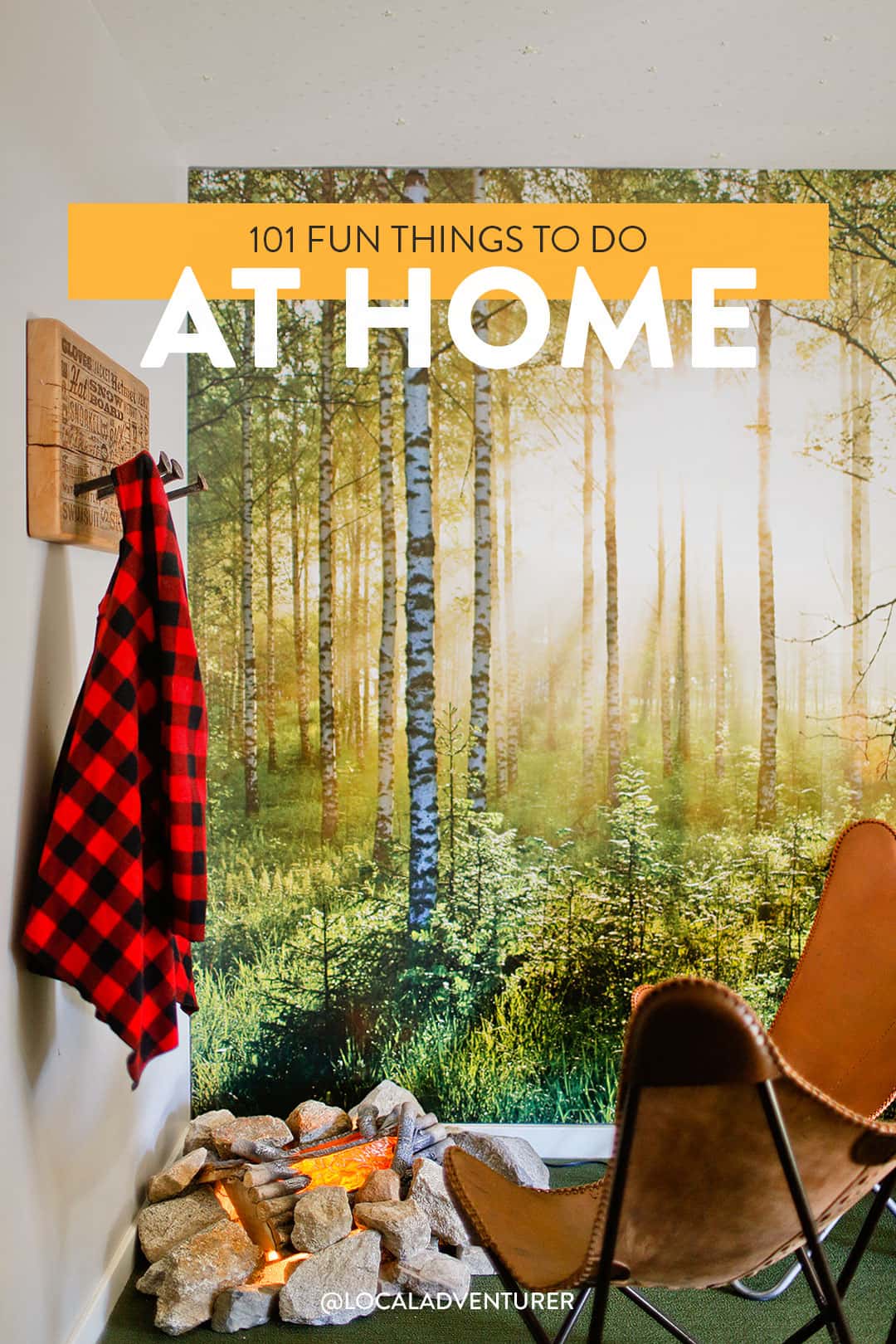 This post may contain affiliate links, where we receive a small commission on sales of the products that are linked at no additional cost to you. All opinions are always our own. Read our full disclosure for more info. Thank you for supporting the brands that make Local Adventurer possible.
Last Updated: April 21, 2020
101 Fun Things to Do at Home While Social Distancing
I know with the current circumstances, many are feeling anxious. People are losing their jobs. The store shelves are empty.
It's only day 1 where all non-essential businesses have closed here. While being bored is clearly a first world problem, since I love making lists, hopefully this will give you a few ideas to curb cabin fever while you are social distancing. We'll be working our way down the list.
Time to get those creative juices flowing.
See our best photo tips here. Learn new skills like long exposure or flash. You can even have themed days where you photograph objects of the same color.
It's a nice touch when you get handmade greeting cards.
These days it's a playlist, but I miss making actual physical mixed tapes.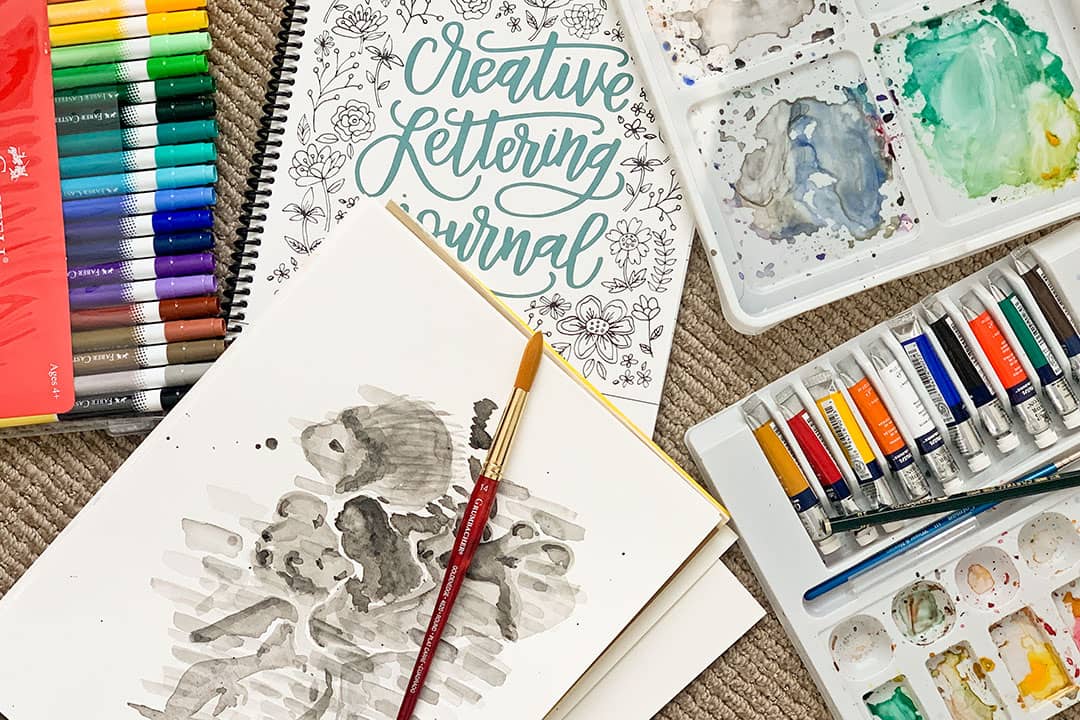 With the Kids or Let Your Inner Kid Out
You can have a costume night and host a fashion show.
I definitely did this a a kid.
Have enough pillows and blankets?
And then send each other secret messages.
Or sardines if you have a big family or any of those other games that kept us busy as kids.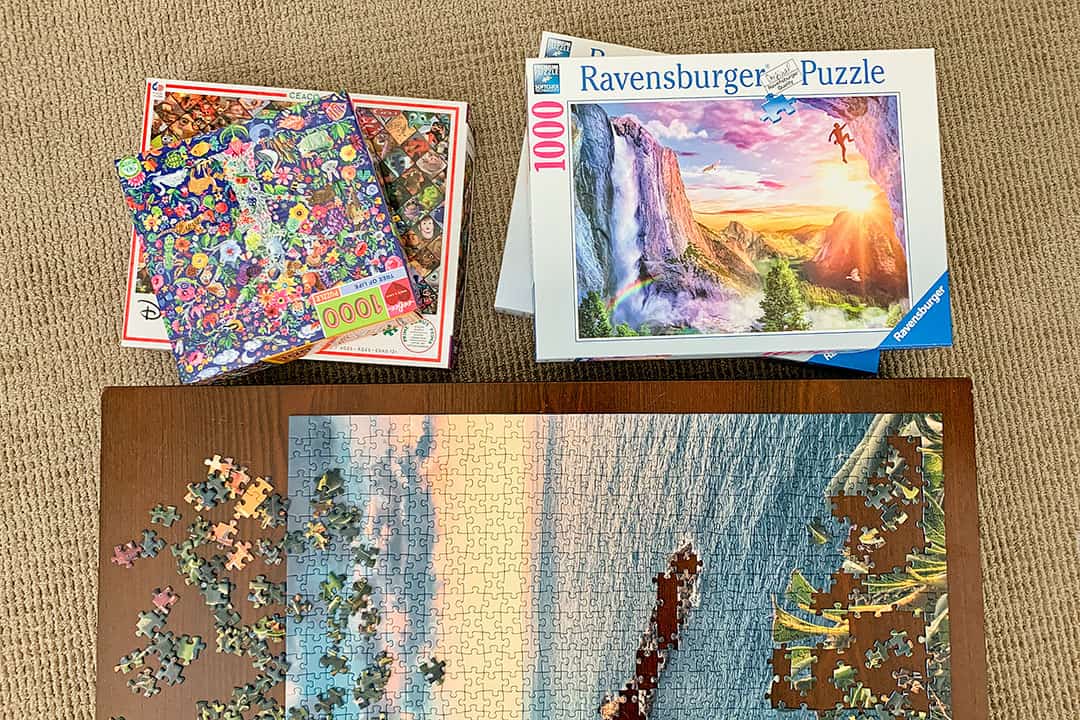 Bring the Outdoors Indoors
Build your ultimate dream car camping configuration because I'd rather camp in a car than on the dirt.
 

 

 

View this post on Instagram

 

 
In the Kitchen Food Adventures
Try something new or make your favorite treat.
Split into teams and try to cook with limited ingredients.
Compare a flight of wine, beer, whiskey, or sake.
Use creative toppings. Are you team pineapple?
Plan your meals and prep them for the week or make smoothie bags.
It can make the place feel fresh and new.
Take all the decor out and start adding them back in.
Finally design the gallery wall you've always wanted. Print, frame, and hang your photos.
Arrange your books by color. All our designer friends do this, and their homes look so nice.
Donate what you don't wear and if you want to have a little fun, rainbowtize your clothes too.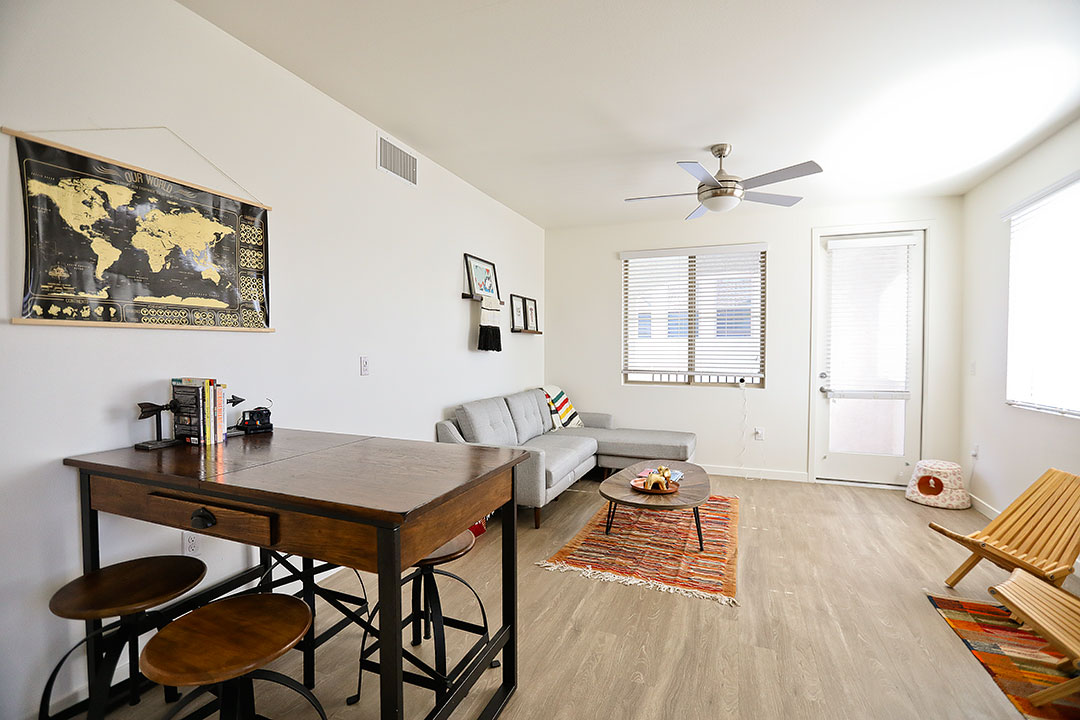 Or dog videos. Furry friends can always lift your mood.
Watch a new show or binge your favorite series. You can go through the best movies of all time according to rotten tomatoes or imdb.
Have you tried a coffee nap where you drink a cup of coffee right before you nap? Supposedly you wake up ready to go!
Do a facial at home, take a bubble bath, give yourself a mani pedi, or anything that helps you relax and feel pampered.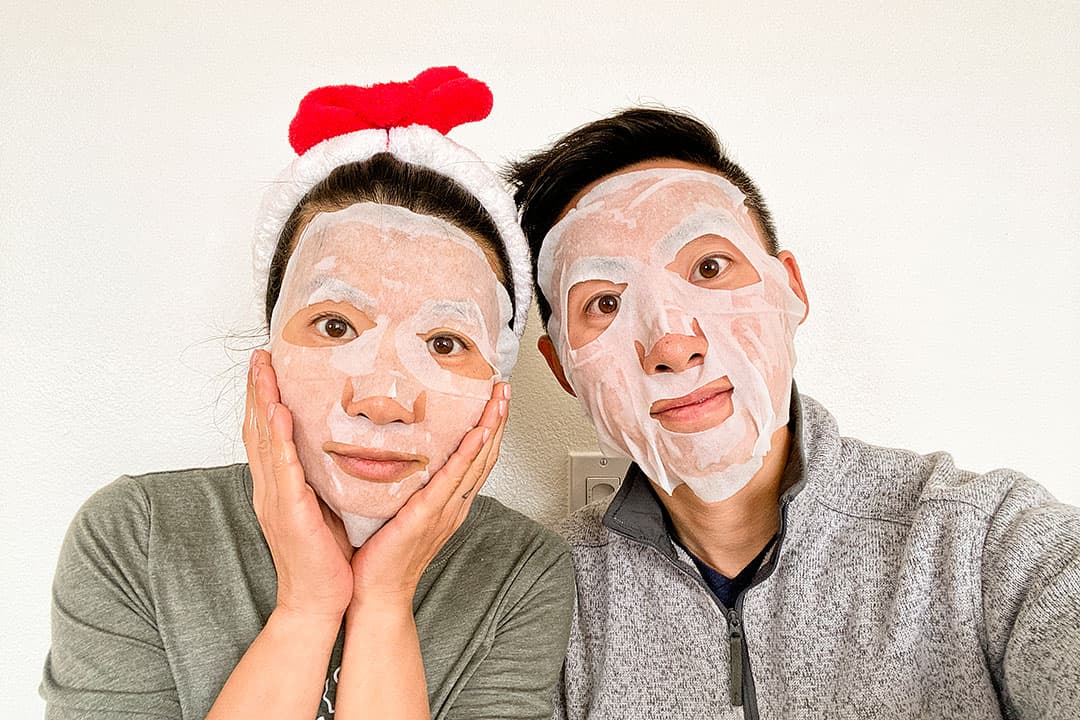 These might not be what you think of for fun things to do at home, but the sense of accomplishment always makes it fun for us.
Make a want and need list and set up a budgets to help reach those goals.
Scheduling for the week or month always saves me time.
Put together what you have to do on your calendar.
I can't remember the last time I memorized all the lyrics to a song.
It's always fun to try a workout you've never tried before like aerial silks.
Whether it's the guitar, piano, or recorder.
Try a new style of dance or start with one new dance move. We used to take hip hop classes with Jasmine in NYC, and now she has free virtual classes (click to find out more on her IG).
Walk your favorite path or trail near your home or explore a new one.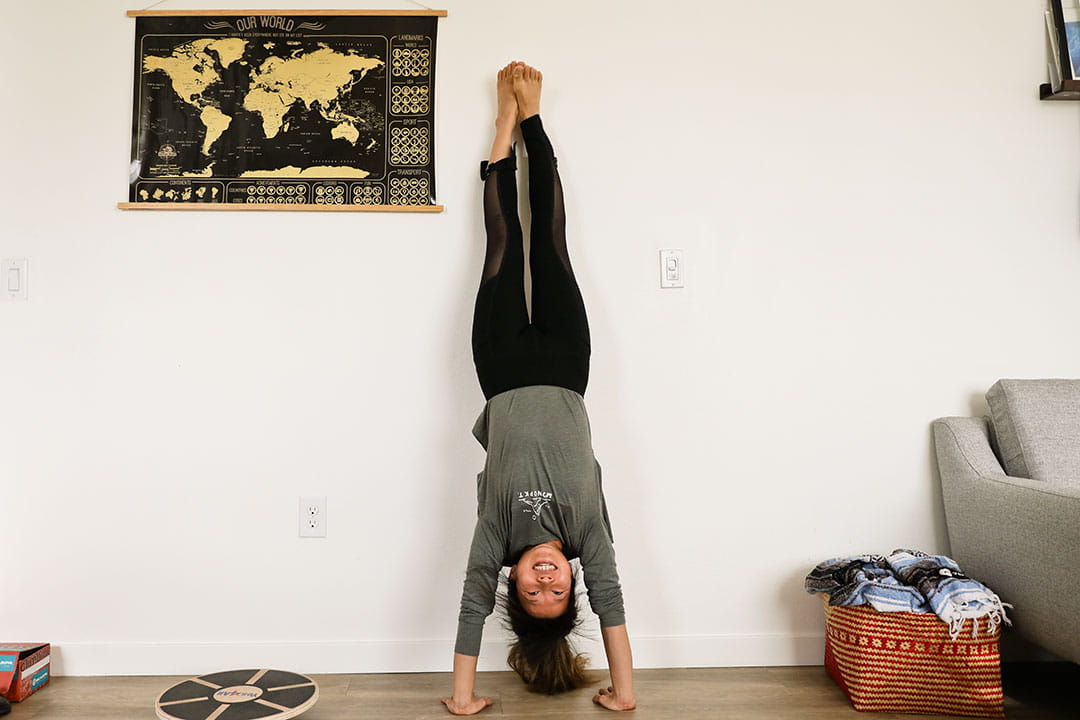 Luckily, we still have facetime.
Facetime with your family or friends.
Read a book together and set times to talk about it in group chats.
Get on video chat and cheers each other. We just did this for St Patty's.
Do this with people you live with or do it virtually.
I like to write at least one a month.
Dress up and have themed snacks.
Put Together Care Packages
That you can give out later.
Or if you can't bury anything, write yourself a letter, seal it up, then read it in ten years.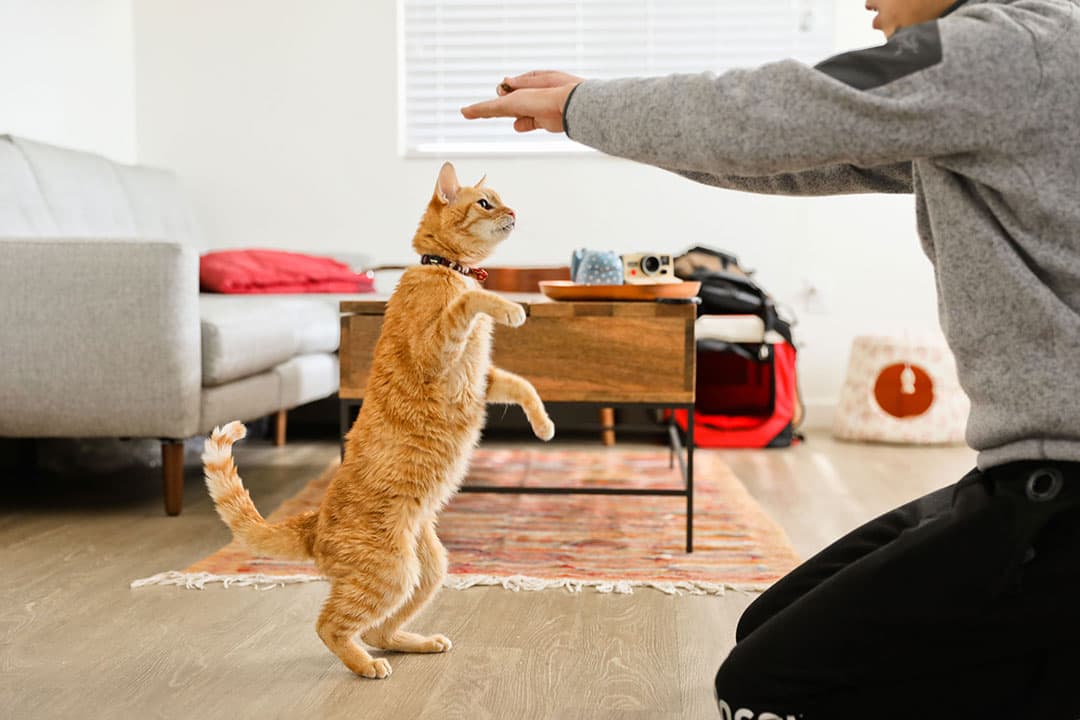 Seasonal Fun Things to Do at Home
Fall: carve pumpkins
Winter: build a snowman or igloo, make paper snowflakes
Summer: run through sprinklers, slip and slide, water balloon fight
Can you think of any more fun things to do at home? Which of these will you be doing while social distancing?
Did you enjoy this post? Pin it for later
SEE MORE CITY BUCKET LISTS
"Discovery consists not of seeking new lands but in seeing with new eyes" – M. Proust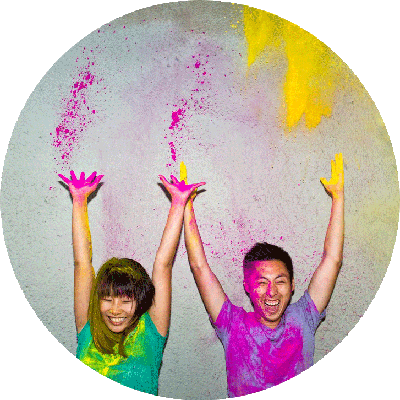 Esther and Jacob are the founders of Local Adventurer, which is one of the top 5 travel blogs in the US. They believe that adventure can be found both near and far and hope to inspire others to explore locally. They explore a new city in depth every year and currently base themselves in Las Vegas.