If I was a crafty person, I would be running a DIY blog. Seriously! There's a reason I'm not. When I came across cord tacos at a specialty store for the first time, I thought, "I Jacob can make that!" Pffsh… Of course, I enlisted the help of my husband who happens to be way craftier than I. This was the perfect way to merge our love for travel and Jacob's craftiness. :)
This post may contain affiliate links, where we receive a small commission on sales of the products that are linked at no additional cost to you. All opinions are always our own. Read our full disclosure for more info. Thank you for supporting the brands that make Local Adventurer possible.
Last Updated: June 26, 2020
How to Make the Cutest Cord Tacos - DIY Cord Organizer
We we first saw these, we loved the idea of them. You can buy them right here if you're not a DIY person, and you're thinking ain't nobody got time fo that!
If you don't mind carving out some time for a craft session, though, we put together our own version of these cord tacos. We personally think they are way cuter because we did not skimp on the yummy filling. Plus, they look more like the delicious tacos that we get in San Diego! ;) If you like the look of the simple shell, we have that for you too!
Step-by-Step Instructions
Trace a circle using the circular object onto the leather strip. We used a mason jar top. It should measure between 2-3 inches in diameter.
Cut the circle. If you have fabric scissors, they typically work better and make cleaner cuts. Then fold the circle in half and crease it.
Install the snap buttons. We purchased one without a tool, so after lining up the button, we had to score the leather to help the pointy side poke through. Then we used a hammer to secure each piece together. We haven't used the tool yet, but I'm guessing you can skip these steps with it.
You can stop here if you want it to be a simple taco shell!
Cut strips of the brown, red, yellow, and green felt. They should all be longer than the taco's diameter and should each be roughly ¼ of an inch. The brown will be twice that height since it will cover both sides.
Hot glue the strips into the taco in the order you want the ingredients. We did brown, red, yellow, green. Be sure to cut around the button on the top two strips.
Trim and shape each of the ingredients so that they just peek out of the taco. It's up to you on how you want to shape the filling, but we scalloped ours to look like flower petals.
Wrap up your cords and get traveling! Simple right? Be sure to tag us on Instagram if you make your own Cord Tacos!
What's the last DIY project you did? What are some of your travel essentials?
Did you enjoy this post? Pin it for later
"Discovery consists not of seeking new lands but in seeing with new eyes" – M. Proust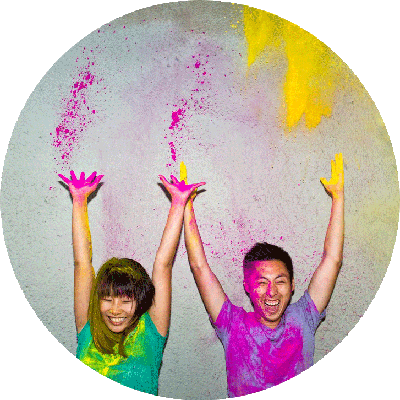 Esther and Jacob are the founders of Local Adventurer, which is one of the top 5 travel blogs in the US. They believe that adventure can be found both near and far and hope to inspire others to explore locally. They explore a new city in depth every year and currently base themselves in Las Vegas.
STEP 7
Wrap up your cords and get traveling!
Simple right? Be sure to tag us on Instagram if you make your own Cord Tacos!
What's the last DIY project you did?
What are some of your travel essentials?