Adult coloring books are all the rage these days. I'll admit when I first heard about them, I thought they were stupid. Then curiosity got the best of me, and when I saw the photos, I wanted to hop on the bandwagon. They're so intricate and beautiful, and apparently also stress relieving. Who knew this childhood activity could be like art therapy for adults.
I mentioned to Jacob that we should try a coloring for one of our "C" Alphabet Dates but never followed through. I actually forgot about it until one day this baby arrived in the mail as Jacob's surprise gift to me and a surprise date! He's a pretty good guy, right?
This post may contain affiliate links, where we receive a small commission on sales of the products that are linked at no additional cost to you. All opinions are always our own. Read our full disclosure for more info. Thank you for supporting the brands that make Local Adventurer possible.
Last Updated: March 27, 2020
11 Best Adult Coloring Books for the Traveler
That's Mika's face of disapproval. Have you ever wanted to see a grown man color? You're welcome. Jacob used his good ol' crayola colored pencils, and I had to bust out my fancy prismacolor markers. I thought it was an appropriate time to use them.
Of course, like any other ungrateful wife, I had to look and see if there was anything else better out there. That's the maximizer in me at my worst. I did find a few that I liked better, but we'll work on finishing the current one first before we move on. ;) Also, I know not all of you are cat people. If you've been looking into coloring books, here are some beautifully done ones.
P.S. Some of the font / design of the covers are really ugly, but the insides (what counts) are legit! If you're looking for the bestsellers at the moment, I wrote them on the bottom of the post, too.
This book has detailed aerial views of real cities and fantastical ones. So intricate! *heart eyes*. Fantastic Structures is also a great one from the same artist focusing on famous buildings and imagined structures.
Changing your perspective to ground level, this book offers a mix of beautiful cities and creatively imagined ones. Travel all over the world while you color!
 They also have city-specific books, like Secret Tokyo, and New York.
Take a colorful journey across America, road tripping through all of the famous landmarks including the Seattle Space Needle, Times Square, Sears Tower, California redwoods, and more.
Now you can color your way through the world's 100 greatest places as voted by travel experts.
One great way to help you relax and connect with nature is through these beautiful illustrations of Colorado.
Need to brush up on your geography? I sure do. Not only do you get to color, but you get to learn through these maps covering climate, rainfall, temperatures, vegetation, land use, population, religion, languages and more.
92 Pages. Color your way through the Eiffel Tower, London Bridge, Vatican, Empire State Building, and more.
80 Pages. It features famous religious buildings, museums, castles, and more all across the world.
25 illustrations, 56 pages. Illustrations of the most iconic places in the world including the US, Portugal, Morocco, Indonesia, and more.
35 illustrations, 80 pages. Color your way through beautiful city scapes including skylines from Amsterdam, Cairo, NYC, Rio de Janiero, and more.
Local Tip / Pro Tip / Note: dsfsdfsd
COMPARE PRICES ON AMAZON AND ___
More Fun Coloring Books (Non Travel Related)
Current Favorite Coloring Books
They say don't get a child a coloring book, because you'll box in their imagination. Now that we're adults and set in our ways, these are great since our imagination is long gone! haha jk 
We've only done a couple pages each and we can't decide whether it's a great relaxing activity or if it's exhausting. I go back and forth. The intricate designs take forever to color in, and sometimes I lose my patience. There is this nostalgic sense when I'm coloring, but I also get stressed out when I accidentally color outside of the lines. I get more joy when I give myself permission to draw through the lines! We'll have to do a few more before we fully decide.
What do you guys think of the coloring book craze? Have you tried Zentangles? What other activities did you love as a child that you'd love to revisit?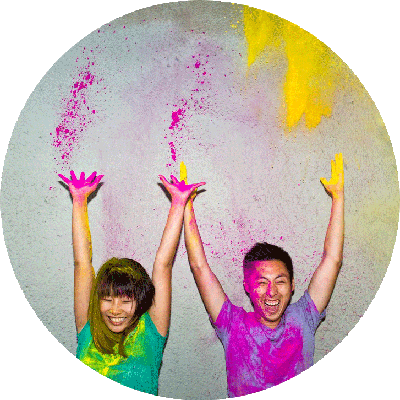 Esther and Jacob are the founders of Local Adventurer, which is one of the top 5 travel blogs in the US. They believe that adventure can be found both near and far and hope to inspire others to explore locally. They explore a new city in depth every year and currently base themselves in Las Vegas.
All articles loaded
No more articles to load