Want to know what it's like living in Las Vegas? These are our pros and cons.
In case you've been keeping track, we're back in Las Vegas for the second time! We lived here back in 2014-2015 while the Local Adventurer blog was still in its infancy.
Since then, we moved to 3 more cities, and while we enjoyed exploring those cities, something about Vegas kept pulling us back.
After our love affair with NYC, we only had 3 cities we were considering: San Francisco, Denver, and going back to Las Vegas.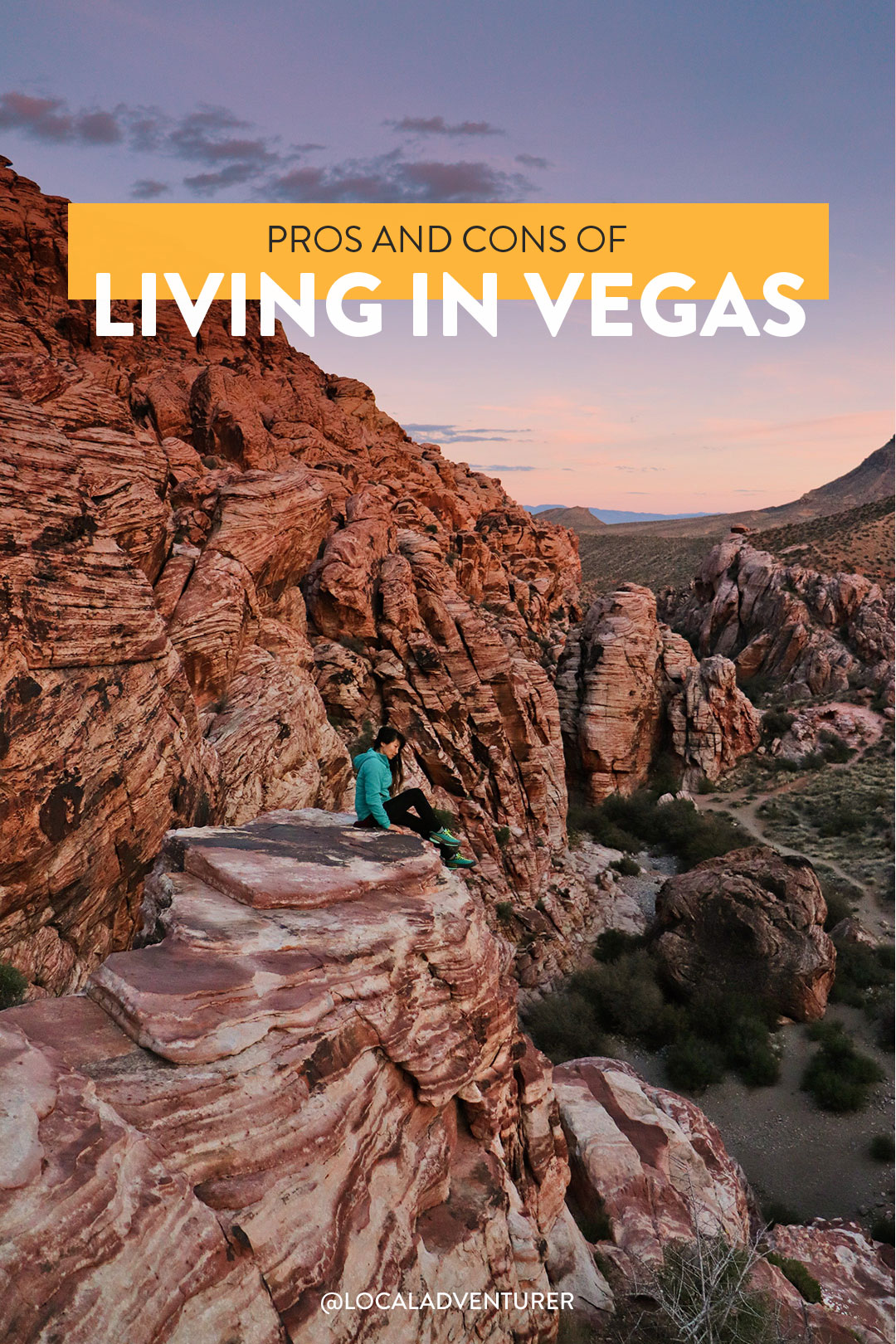 A big thank you to CORT & IZEA for sponsoring this post. All opinions are always our own. This post may contain affiliate links, where we receive a small commission on sales of the products that are linked at no additional cost to you. All opinions are always our own. Read our full disclosure for more info. Thank you for supporting the brands that make Local Adventurer possible.
Last Updated: October 13, 2022
Living in Las Vegas - The Pros and Cons You Need to Know Before Your move
The past two years, we started putting together a list of pros and cons for each city (check out Portland & NYC).
Las Vegas was on our shortlist, so we made a list of pros and cons for it too. The pros obviously won out for us, but we've listed everything so you can decide for yourself!
If you're considering moving to Las Vegas, check out our tips by clicking here or scrolling down. We talk about the best times to move, why furniture rental with CORT was our best decision, and more.
CORT has truly made moving a stress-free process by making the furniture rental process easy and smooth. We loved using them in NYC so we were excited to see that they serve the Las Vegas community as well.
The Pros of Living in Las Vegas
Great Base for the Outdoors
Most people only think of the strip when they think of Las Vegas, but it has so much more to offer! There are some amazing outdoor spots within an hour of the city.
During climbing season, we head out to Red Rock Canyon at least once a week, which is only 20 mins from the Strip. That's an average drive in any other city. Lake Mead, Mount Charleston, and Valley of Fire are only an hour away too.
If you're willing to venture just a bit further, there are amazing National Parks nearby too (see below).
Local Tip: Mount Charleston is a great option during summer since it's usually 10 degrees cooler there or indoors at Refuge Climbing. There are four gyms in the area, and we've been to them all. Not only is Refuge our home gym, but many locals say they have the best climbing community. A bunch of us moved over from the Pad. I was actually a setter there and left during my 3-month stay in the hospital, but we continue to hear that the employees are not happy and that corporate has rude responses to their loyal members.
If you love exploring national parks like us, Vegas is only a day trip away from some of the best ones and an easy weekend trip to others. Here are some of our favorites:
Local Tip: Each National Park has vastly different weather. Be sure to click the links to check out our guides and find out the best time to visit each park.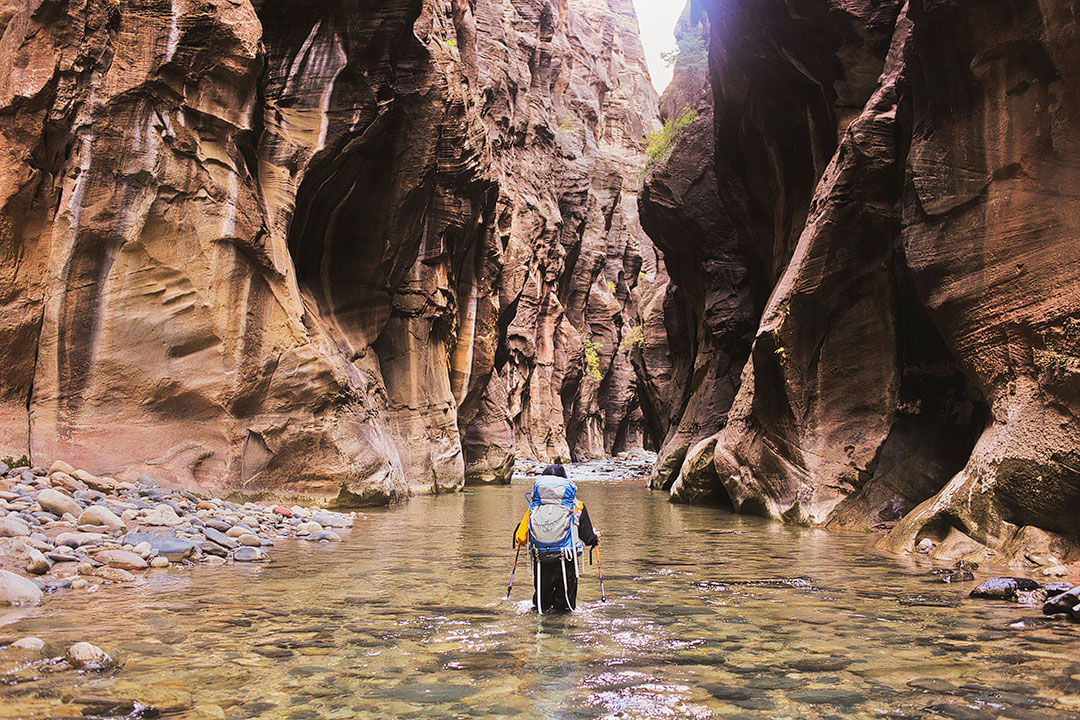 So far we've lived in LA, San Diego, Portland, and NYC, and the cost of living in Las Vegas is low in comparison. Our general cost of living includes rent and utilities, gas, and eating out.
To give you a rough idea, we're able to get a spacious, luxury two-bedroom apartment that includes a garage for $1550. In NYC, we were living in a tiny studio apartment that fit in one of our current rooms for $2500.
It may not be the absolute cheapest city in the US but compared to any major city, it's a steal.
Our hometown of Atlanta has horrible traffic now, and when we lived in LA, traffic made every outing more cumbersome. Vegas traffic is almost non-existent in comparison to those cities.
When there is traffic, it typically adds 10-15 minutes to our trip. Otherwise, there are the typical traffics times before and after work, and the strip is usually busy on the weekends and holidays.
When you are driving around, parking is easy to find and free in most places. The two exceptions to that are the strip and downtown, but even then, you can find ways around it if you want.
Update: traffic is starting to get worse as more people have moved here since the pandemic, but it's still very manageable compared to large cities.
After living in San Diego and Portland, we've realized that we need a major airport in the city we live in. Most cities that have convenient airports are kind of a pain to deal with. We hate flying and out of LAX and JFK.
Vegas has a ton of flight options plus the airport never feels that busy. It's also centrally located so it's easy to get to and from the airport.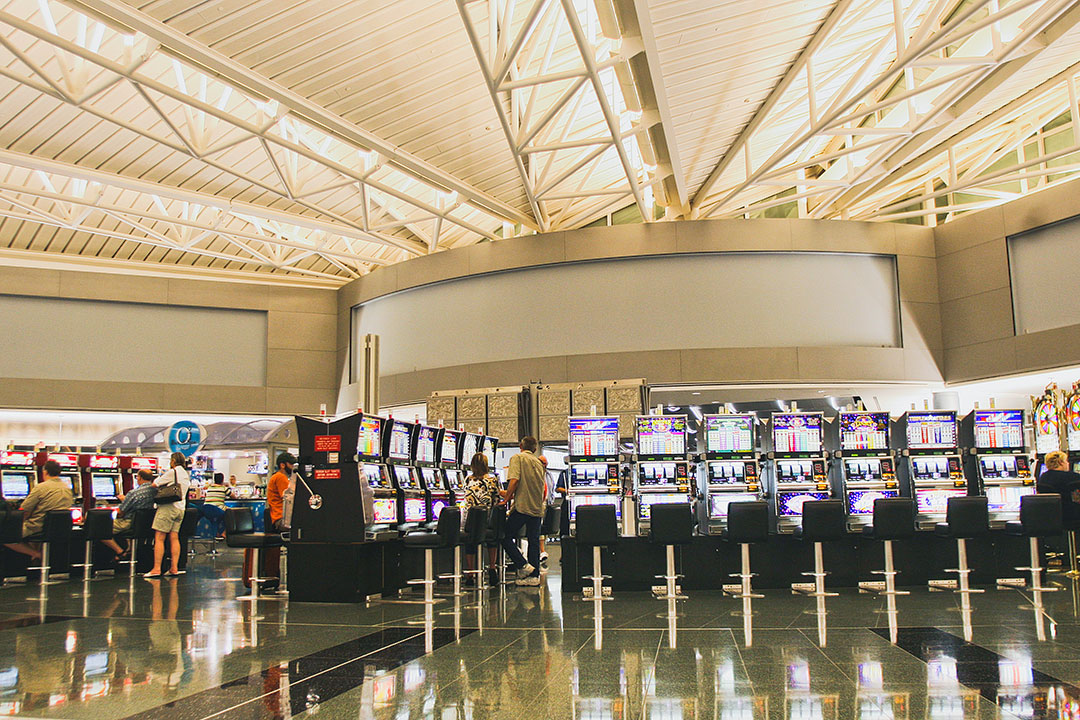 Access to Nationwide Popular Food Spots
If a restaurant is doing well in other cities, expansion to Las Vegas is sure to come.
The strip attracts a lot of celebrity chefs and most popular chains also open in town like Black Tap in NYC and Bouchon from Napa. It makes the city unique since you can try food from all over the nation. It's no NYC, LA or SF, but it's a solid second-tier food city.
We've also never been to such good all-you-can-eat sushi spots. They are all over town and part of the reason everyone in the city can get such good fish is because the strip always gets fresh shipments.
The one thing we miss is Korean food. We still haven't found a go-to spot but we'll keep trying.
Local Tip: Don't miss the Hawaiian food in Vegas. It's considered the 9th island and with so many Hawaiians living here, there are some amazing spots like Poke Express.
Always Something to do 24/7
Although the suburbs have pretty standard hours, having the strip only 15-20 minutes away from most places in the city means you can find something to do at any time.
Great Weather Most of the Year
Summers are definitely brutal in Vegas, but Fall, Winter, and Spring are great. Keeping in mind that summers can be long, that means about 3/5 of year has good weather to be outdoors.
It's the opposite in Portland Oregon, where July and August are beautiful months, so only about 1/6 of the year is nice there.
Winter still can get chilly, but it's mild in comparison to cities with a real winter. Most of the time we have our windows open during the good months!
We'll take that over gloomy and rainy most of the year in the PNW or terrible weather year round except for a month or two in fall and spring like in NYC.
Las Vegas doesn't have mosquitos. It's one of those things you don't appreciate until you visit a place that does have mosquitos. It's one less thing to worry about when you're outdoors.
The City is Fairly Diverse
A city that has diverse demographics means we get to interact with people from different backgrounds every day.
It also means that there is more diversity in food and perspectives. If the surrounding area isn't enough, you can always visit the strip to run into tourists from all over the world.
The Cons of Living in Las Vegas
The number one reason why we left Las Vegas after our first round was because the summer was brutal. I told Jacob that we will not survive another summer here.
It's normal for temps to reach over 110°F (110 is a good day). Evenings can get cooler, but for the most part, it is still hot – you just get relief from the sun. We've heard different analogies about how the weather feels and our favorite are:
When you walk outside, it feels like opening a piping hot oven
If it's windy during the day or at night, it feels like a hot blow dryer constantly pointed at you.
Getting used to the heat also means that when you visit cooler (or even normal) weather destinations, you're really weak to it. We were in 70-degree weather recently and needed a light jacket while everyone around us was wearing t-shirts and shorts.
Local Tip: Luckily, there are plenty of indoor activities to do in the summer! If you're smart about it, plan all your outdoor activities during fall, winter, and spring and save all your indoor activities for summer.
Want to go leaf peeping or to a flower field? You're going to have to go for a road trip.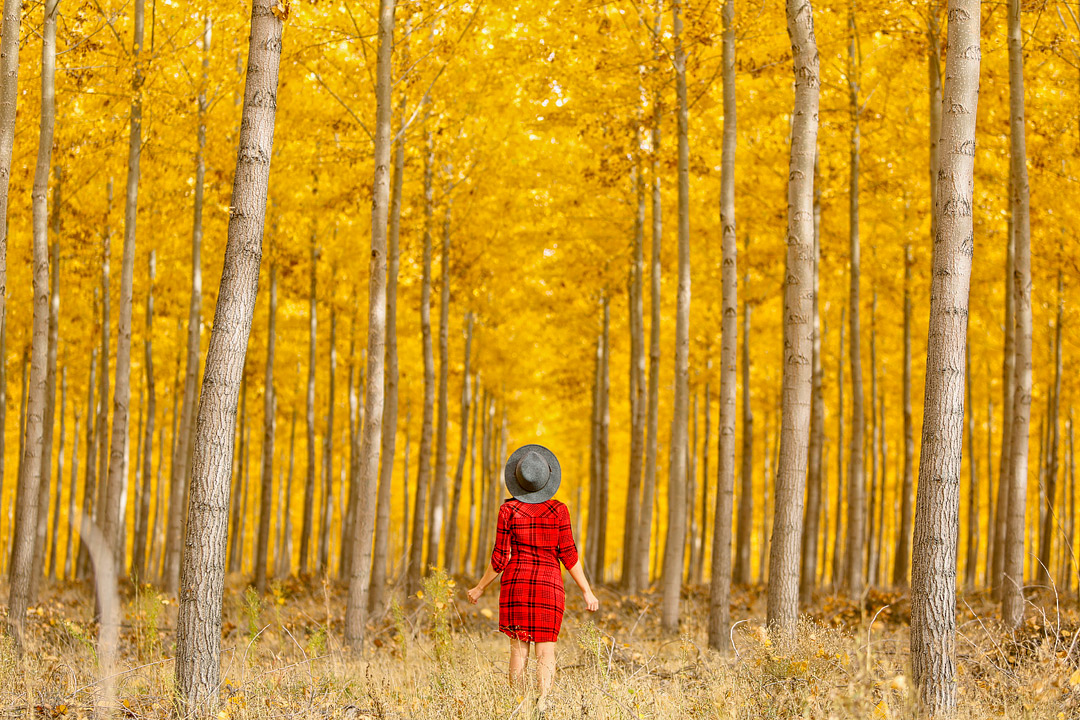 Okay, this one is really specific to us, but since our hometown is Atlanta, we've been loyal Delta members. We have our status and points with them, but unfortunately Vegas isn't a Delta hub.
Either you have to deal with multiple layovers or you just don't earn the points. We've been talking about switching, but we'll see.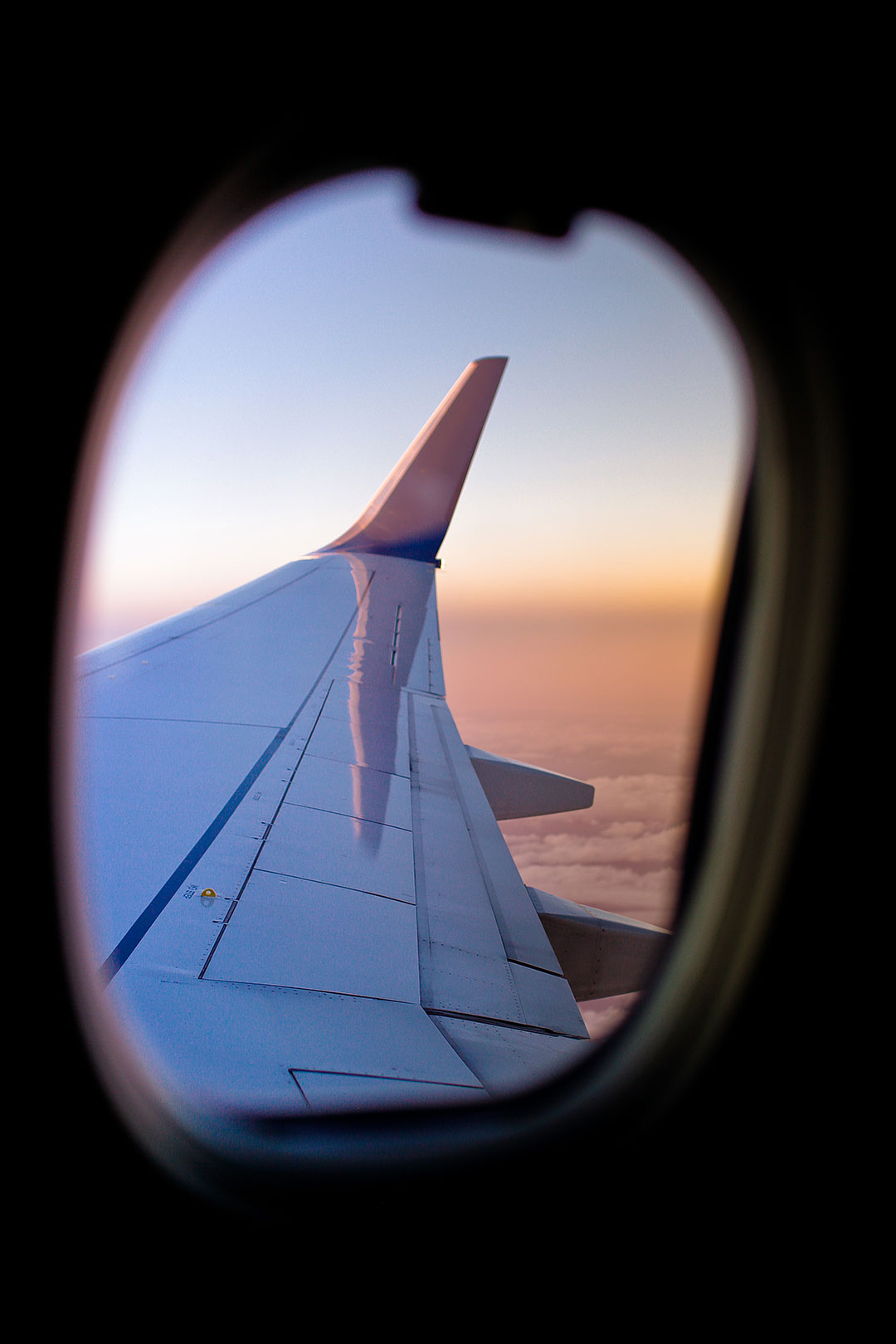 Since Las Vegas is in a desert climate, you don't see much green. There are landscaped lawns, and surprisingly a decent number of golf courses, but after a while, you start missing the trees if you grew up anywhere other than the desert.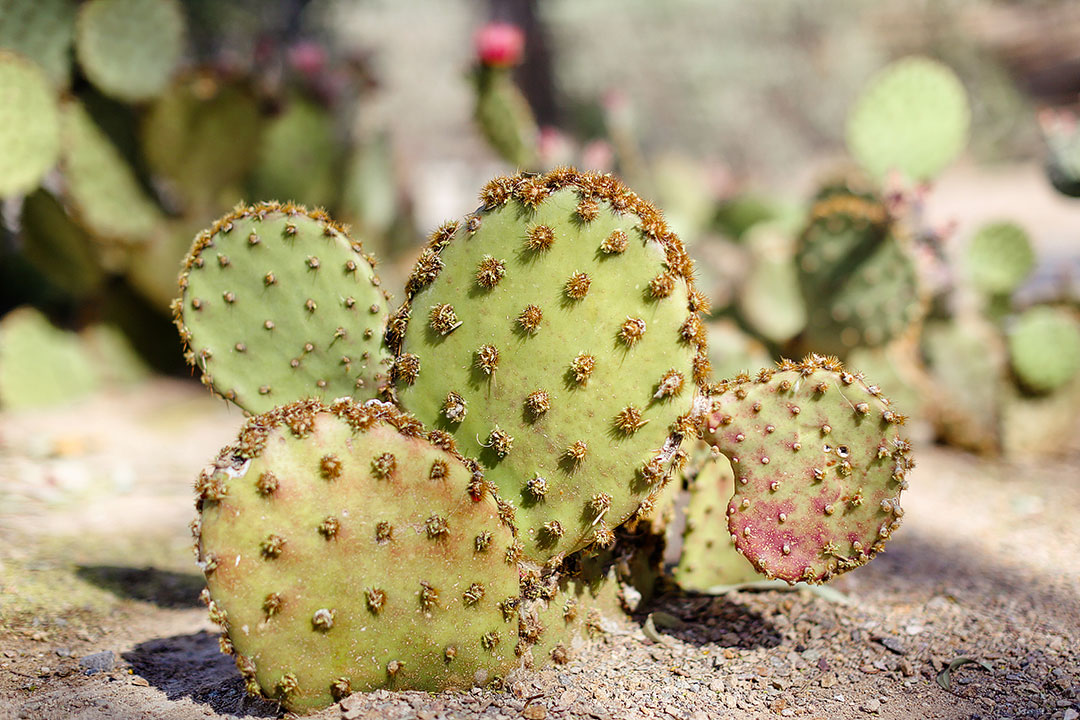 It's Really Dry and the Desert Can Age You
One of the first things you'll notice when coming to Vegas is how dry it is. You have to keep moisturized and humidifiers are a must. If you're a musician, you have to keep your instruments moisturized too, otherwise, the wood will get messed up.
Dry climates can take the moisture out of your skin, which can lead to fine lines and wrinkles if you don't replenish it.
That doesn't necessarily mean you're doomed, it just means you need to pay more attention to your skincare (ie drink more water, moisturize, wear sunscreen).
We've never had this issue, but our friends have. They had a scorpion infestation outside their home and they started to get inside too. She even got stung in bed! Now that we own our own home, we're hoping we don't run into this issue.
It's not a Trendsetting City
Although we're not chasing after all the trends, when it comes to food trends, I always have major FOMO. After a year in NYC, I'm over the instagram pop ups, but I remember a time where I had never been to one and always wondered what they were like.
If you're always about the latest and greatest, Las Vegas doesn't always have it. Fads come after they've already done well in other cities like NYC, LA, and SF. 
Local Tip: At the same time, it's convention central and you can get previews of some the most cutting edge tech in industries like electronics.
Lack of Good Farmer's Markets
If you love having access to fresh produce at farmers markets, this isn't the best place to get it. In the cooler seasons, you'll find some farms popping up at the local markets, but usually, they are just full of goods and souvenirs.
Technically there is a bus system, but we  miss the convenience of the subway in NYC. Vegas is purely a driving city and a car is a must.
Local Tip: One good thing is that it's easy to get an Uber or Lyft anytime you need one.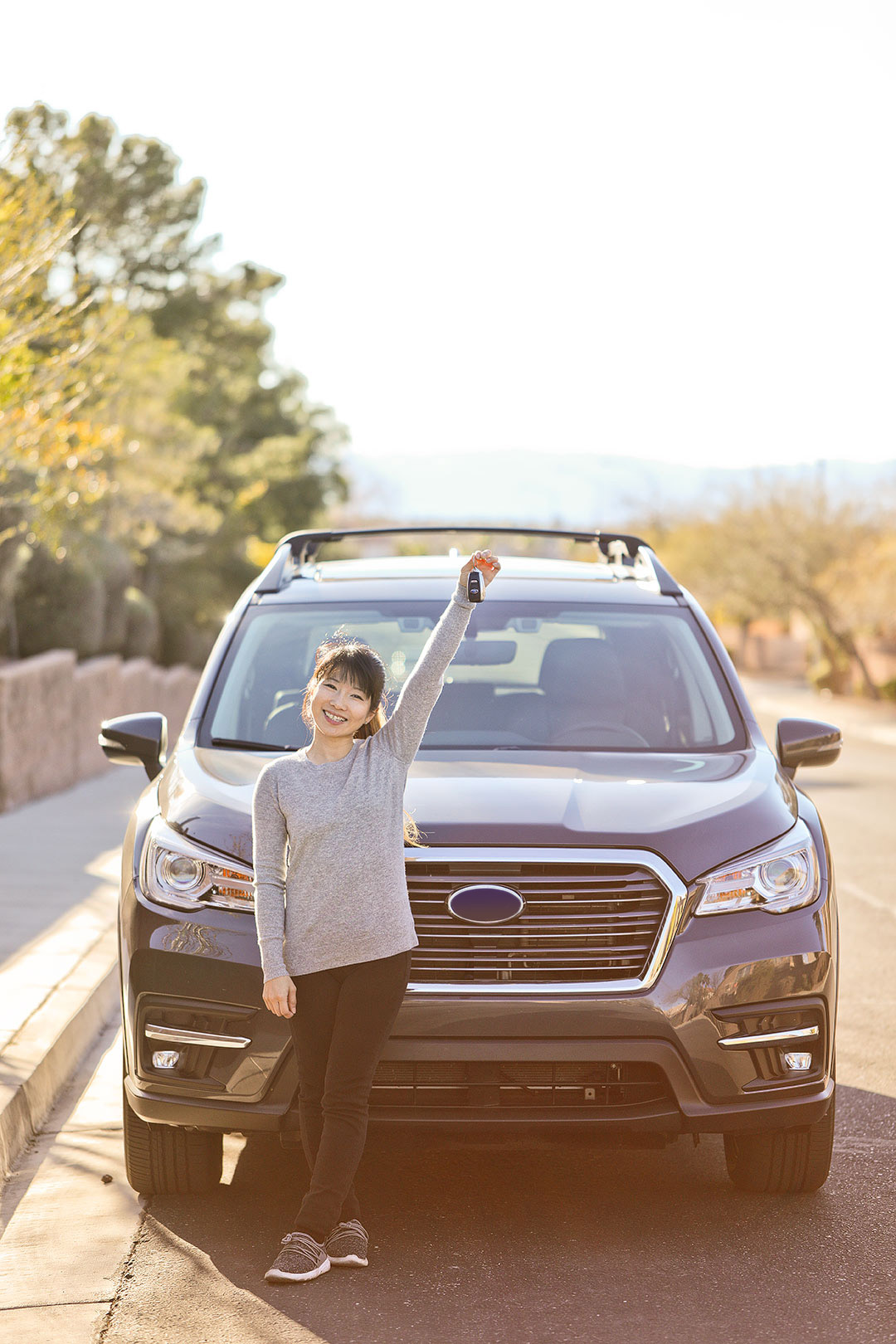 Las Vegas hasn't traditionally been a sports city but that is changing. We had an amazing hockey season with the Knights that made the city go wild. We also have the Raiders and the Aces (WNBA) won the championship in 2022.
Now we just need a pro baseball (there are talks of one soon) and NBA. This is actually a pro for Esther, since she's anti-sports.
Local Tip: It's still a huge sports city when it comes to sports gambling. There are also less traditional sports like UFC and e-sports that often come to town.
Because Las Vegas is a transient city, people are less invested in getting to know you and vice versa. If we didn't know people here already, it would feel lonely.
Most of the cities we've lived in have been transient cities, and at the beginning it was hard to make friends, but eventually we had to force ourselves to put ourselves out there more.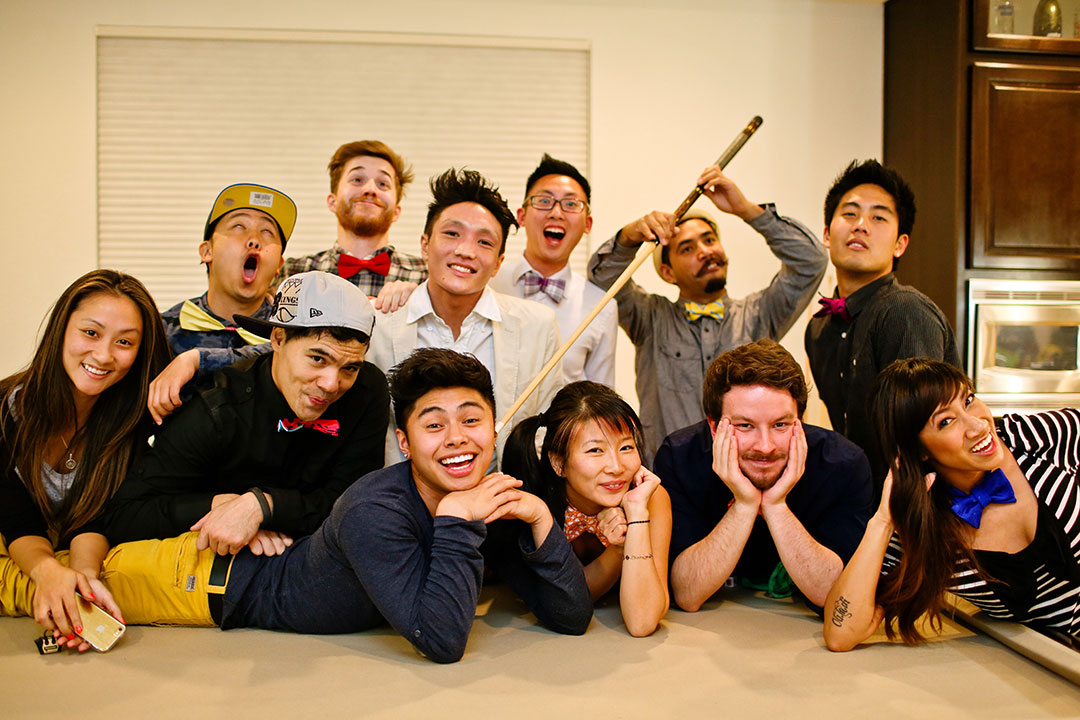 Las Vegas is relatively small. We live on the southeast side and can get across town in 30-ish minutes.
On top of that, you can find most of what you need within a 10-15 minutes drive of where you are. That makes a 20+ min drive feel really far, even though that's probably the average outing in other cities.
Essential Tips For Living in Las Vegas
Are you thinking about moving to Vegas? Here are a few tips to help make the transition smoother.
First off, if you don't plan on settling here long term, rent your furniture with CORT. Whether you plan on moving often like us, don't want to worry about moving furniture, or just need a few pieces to fill in the gaps, renting furniture with CORT is a great solution. We did it in NYC and have been renting most our furniture in Las Vegas too.
You select your furniture by visiting the showroom or picking out furniture online. Then you schedule a drop off time, and they bring everything for you guys. We live on the third floor in our apartment so not having to worry about lugging everything up ourselves. When you're moving again, they come get it too.
Don't move during the summer. If you can avoid it, move any other season of the year. It will be much more bearable to spend time outside, your friends will be more willing to help you move, and you can usually get better deals in the winter.
Pick a part of town where you'll be spending most your time. The city is easy to get around so try living where you'll be spending a lot of time. We knew we would be at our local climbing gym a lot, so we picked an apartment that was less than 10 minutes away.
Find a place where you can get a garage. It's a game changer in the summer.
Las Vegas has low taxes and on top of that, no state income tax!
You will get visitors. We've lived in LA, NYC, Atlanta, San Diego, Portland, and out of all the cities we've lived in, we've had the most visitors in Las Vegas. Whether people are coming for a conference, bachelor/bachelorette party, or weekend getaway, people always seem to be visiting.
A lot of tourist spots have local deals so once you have your local ID, be sure to ask before spending full price on things.
For more moving tips, visit the CORT blog.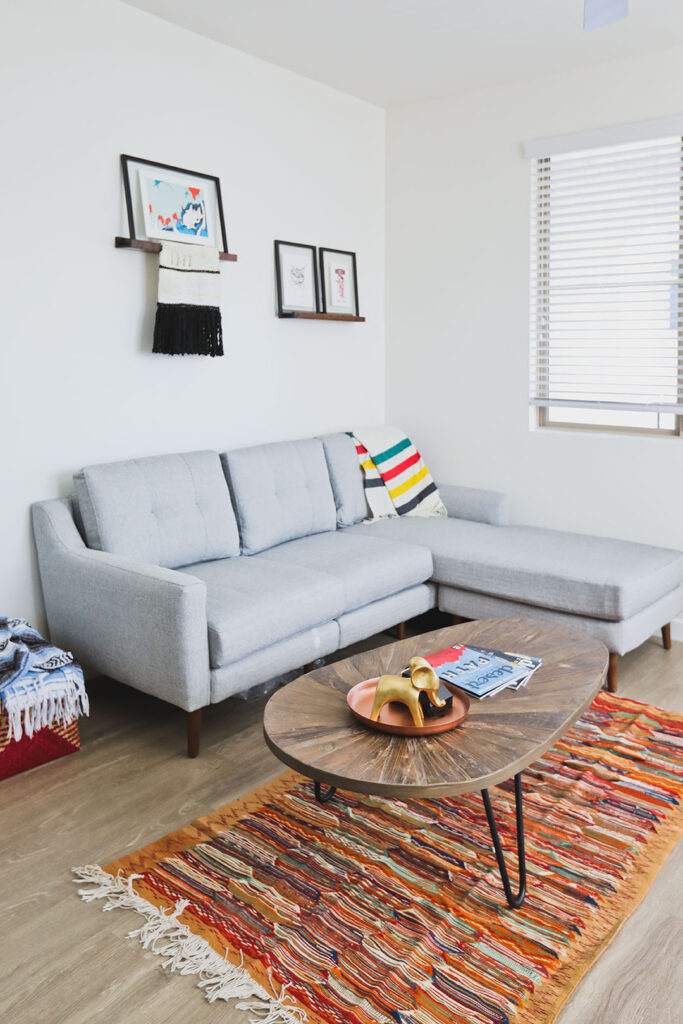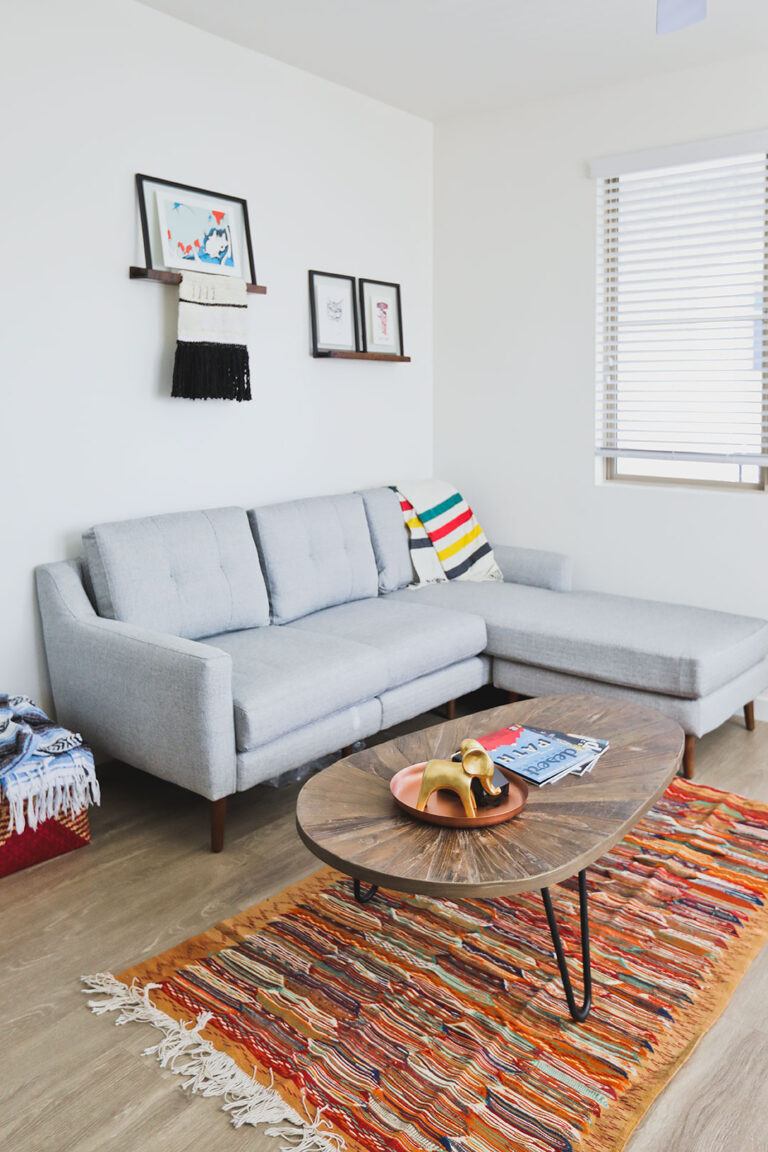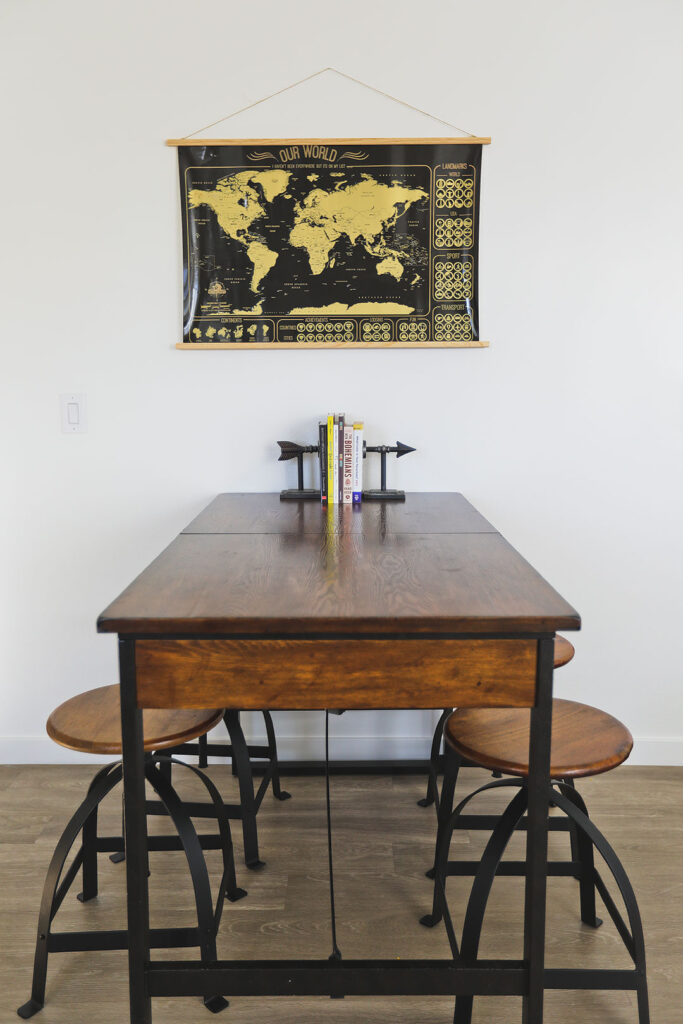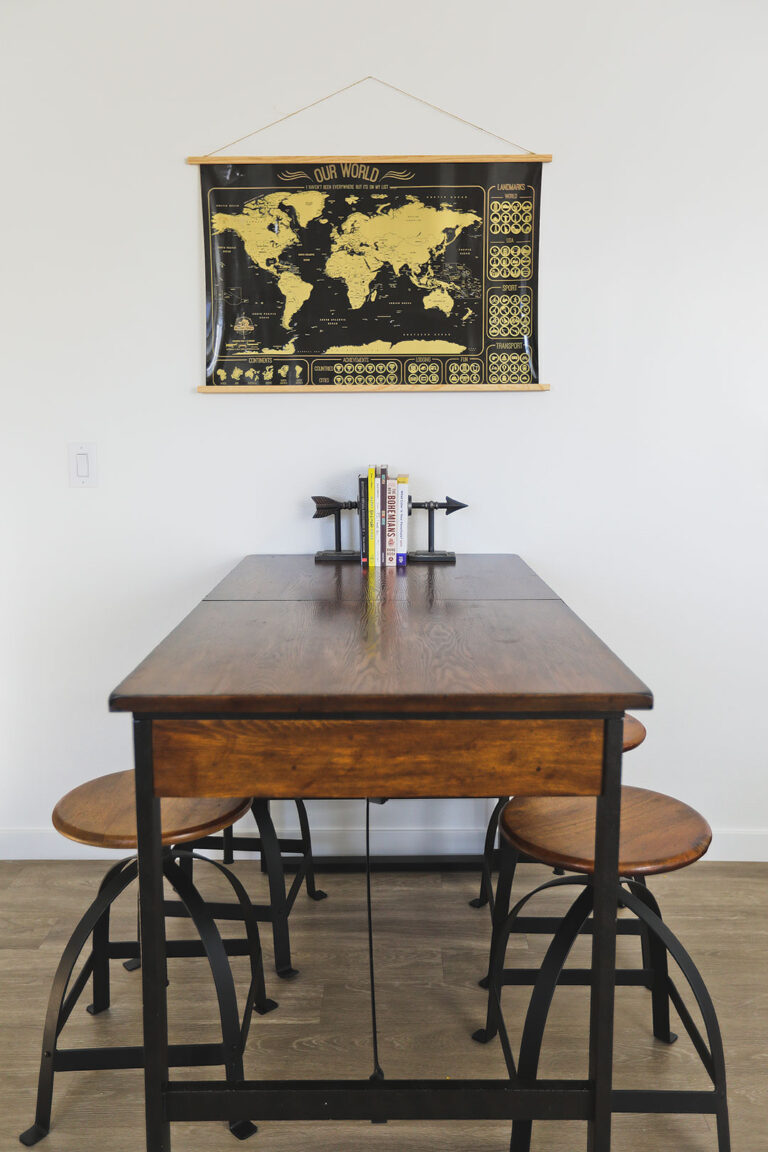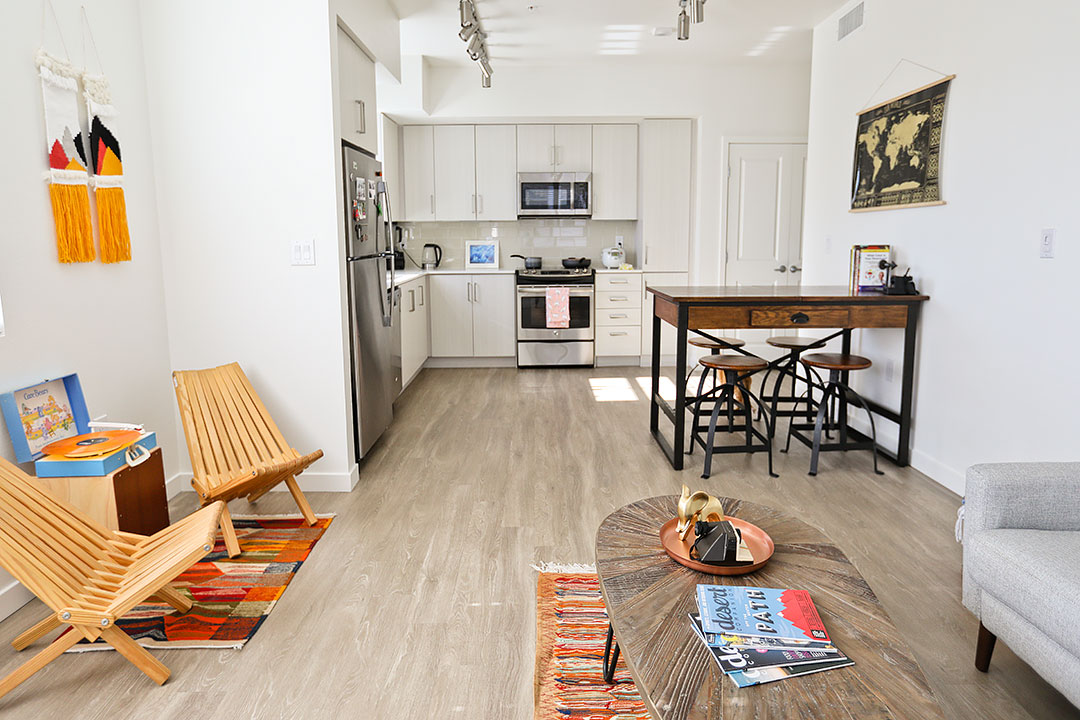 Did you enjoy this post? Pin it for later
"Discovery consists not of seeking new lands but in seeing with new eyes" – M. Proust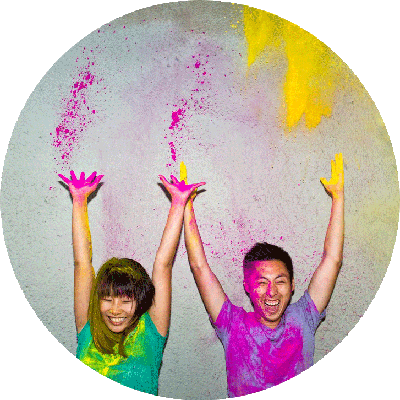 Esther and Jacob are the founders of Local Adventurer, which is one of the top 5 travel blogs in the US. They believe that adventure can be found both near and far and hope to inspire others to explore locally. They explore a new city in depth every year and currently base themselves in Las Vegas.