Every time we meet someone new, one of the first questions we get asked is how we get to travel so much, and how we make a living from it. Do we have a trust fund? Are we retired early? (Honestly, even our folks don't even know what we're doing half the time). This post has been a long time coming, but I never quite knew how to organize my thoughts or how to even pack it all into one post. The short version is that you grow an audience and then you work with brands, but we know that it's a lot more complex and that it's easier said than done. Yes, we want to encourage you to follow your dreams, but Jacob always likes to say "follow your dreams responsibly". Instead of sharing empty words and photos of inspiration and telling you to take that leap of faith, hopefully, these will be great practical tips to help you learn more about the industry and whether it's the right path for you.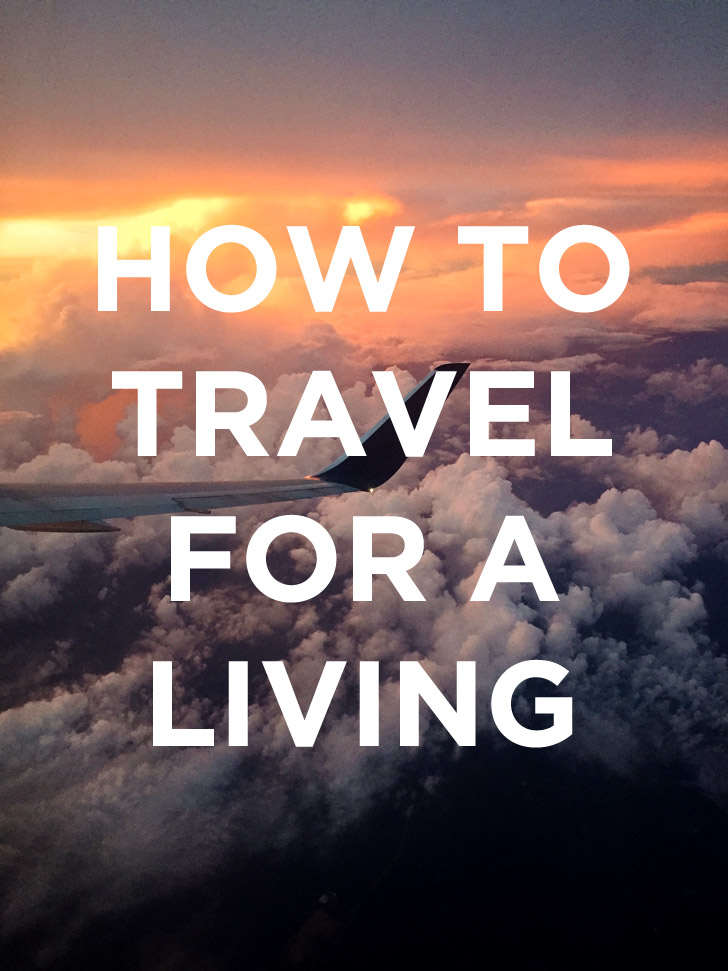 This post may contain affiliate links, where we receive a small commission on sales of the products that are linked at no additional cost to you. All opinions are always our own. Read our full disclosure for more info. Thank you for supporting the brands that make Local Adventurer possible.
Last Updated: May 5, 2019 // First Published: September 8, 2016
HOW TO TRAVEL FOR A LIVING
1. Save Save Save (at least 6 months of living expenses)!
Our dream was to make travel blogging full time a reality, but to be responsible, we decided that we should have a backup plan in case things don't work out. Prior to this, Jacob worked a corporate job for 5 years, and I was a wedding photographer. Through that, we were able to save up enough for one year's worth of living expenses (rent + food + gas + etc). That's being very conservative, and you could make it work with 6 months worth of living expenses. The logic behind saving 6 months is that once you reach a point where you decide to pursue it full time, you'll have a buffer for the transition period where your income can be supplemented with your savings. For us, the first 3 years was a learning curve, and we were able to rely on our savings for the bad months.
You don't have to quit your day job to start travel blogging. You don't have to spend thousands of dollars up front on design either.
There will be a point where it requires your full attention and when you can start investing more into your blog. Don't let any of these things keep you from starting.
Start small, keep it simple, and continue improving upon it. Once you start seeing steady growth and you're comfortable with your savings, you can eventually transition into a full-timer. Also, if we really needed the money, we'd pick up random freelance gigs. We took it slowly and in steps. I started blogging in 2010, started thinking of it more as a business in 2013, and Jacob finally joined me full time in 2015.
3. Simplify Your Lifestyle
There's a lot of luxuries we gave up early on when we started travel blogging. These luxuries are wants versus needs and are different for each person since we all value / prioritize different things. For us, we sold one of our cars and became a one car household. We lowered our individual spending allowance to $50 a month (Unlike Jacob, I tend to like gravitate towards more expensive things, so I'd have to let that allowance rollover several months. Quality over quantity, right?).
I started creating a capsule wardrobe and stopped shopping for clothes. We loved eating out and had to dial it down to once a week or to sharing meals (good thing American portions tend to be huge). What's something you could give up to travel more?
4. Travel to Affordable Destinations or Travel Locally
We all wish that if you build it, they will come, but in this case, it's good to see if you have an audience before making any big moves. There are plenty of different strategies for each social platform. There are plenty of blogs who are focused on growing your audience and do it much better like Smart Passive Income and By Regina.
We all wish that if you build it, they will come, but in this case, it's good to see if you have an audience before making any big moves. There are plenty of different strategies for each social platform. There are plenty of blogs who are focused on growing your audience and do it much better like Smart Passive Income and By Regina.
This needs to be an entirely different post of its own (which we are also working on), but we're going to try to sum it up here. We have a mix of brands reaching out to us and us reaching out to them. Jacob uses a lot of his B2B experience from his previous management job. He ends up doing a lot of cold calling and networking to get his foot in the door with the right person. Sometimes it's as easy as looking them up on the website, other times you have to keep digging. If you are reaching out to a brand, chances are they are a much more natural fit than brands that are reaching out to you. If you do, make sure you are ready to pitch them a great idea and don't forget to send them your media kit.
If you're just starting out, the easiest way to get connected to brands and start working with them is through networks. Here are a few examples, each with different benefits:
Izea (who bought TapInfluence) – not as many brand deals, but have usually been the highest paying.
Collectively is also similar to Izea.
CleverGirls – don't pay as much, but they have a steady stream and variety of brand deals. This is great when you're first starting out to test the waters.
Linqia – requires the most amount of work, but the sky is the limit on what you can earn.
Affiliate marketing is also a great way to work with brands and the easiest way to integrate into your current content (more on that in a later post).
7. Expect Rejection and Failure
During our first year, it was really hard to get brands to even respond to our emails. When we did hear a response, it was most likely no. It's a good thing that Jacob works on the business side of the blog because I would get so bummed out! Even now as we've grown to be one of the top travel blogs, we don't always get a yes. Sometimes you get in life what you have the courage to ask for, and I've found that Jacob is much better at asking than I am due to my fear of rejection. Though I haven't tried it myself yet, I love the idea of 100 Days of Rejection to overcome your fear.
Pro Tip: Brands have certain times of the year where they're making huge campaign pushes and other times where they are being more conservative with their budget. Your timing could also make a huge difference. Just because they're interested also doesn't mean you will be able to agree on a price. Keep in mind that you are up against many bloggers that are willing to work in exchange for free travel or products. Free won't pay the bills, though, and you will have to prove your value.
8. Treat it Like a Business
If you're creating a personal blog to share your travel experiences, it's okay to blog at your leisure and do what you want whenever you want. If you want to travel blog as a career, however, you need to treat it like a business from the beginning. Put together a business plan, study the industry, and connect with others in the industry.
BONUS: Separate Work and Life
This is more to help you keep your sanity and have a healthier lifestyle. For many years, we didn't have a separate space to work and live. That meant they often overlapped and blended into each other.
We're better about it now, but there were months where we would be sitting at our computer from the moment we wake up till we go to bed. We'd even have our meals at our desk.
If you think traveling will be a vacation, think again. You will have to meet with your clients and will spend more time in front of your computer than you think.
Every once in a while, I'll post a "this is my office view" with the ocean and palm trees behind my laptop like an a-hole (sorry, guys), but the reality is I'm probably right back in the hotel minutes later (seriously! Can anyone see their screen in the bright sun?).
It's hard to turn off because around every corner is something new to photograph or information you need to document. I'm definitely guilty of losing sight of the actual experience because I need the shot instead. In any business or startup, even if you work 24/7, there is never a lack of work to do.
Over the years, we've learned that it's important to have boundaries. Sometimes that means boundaries in your physical space. Some folks like to go to co-working spaces or set up a separate room as an office space. Sometimes it means setting your work hours to certain times of the day. Even though we have the flexibility, Jacob likes to work the traditional 9-5, since he's the one corresponding with the brands. My favorite way to separate out work and life is use our climbing gym as our personal space.
You will just have to experiment and see what works best for you. It's something we still continue to struggle with, but day by day we have been getting better.
What Are the Chances I'll Make it as a Travel Blogger?
I'm not going to sell you my e-book on how to become a successful travel blogger in 90 days. Not gonna sugar coat it. It is extremely difficult to make a full-time income travel blogging.
It's not impossible, but it is challenging and you will question your dumb crazy choices time and time again. There were plenty of times over the years that we couldn't pay the bills if it wasn't for our savings. The future wasn't looking too bright. Even now, we don't know how long this could possibly last, but we're riding the wave as long as it does.
Obviously, we love what we do, and we always tell people, you will never know until you try it. We also know that it's not for everyone. Most people who try it don't last and won't enjoy it once they realize what travel blogging full time entails. As an alternative, there are also plenty of jobs out there that will allow you to work remotely (post coming soon 😉).
What do you think? Do you have what it takes to try travel blogging? What is your dream job?
Did you enjoy this post? Pin it for later
SEE MORE CITY BUCKET LISTS
"Discovery consists not of seeking new lands but in seeing with new eyes" – M. Proust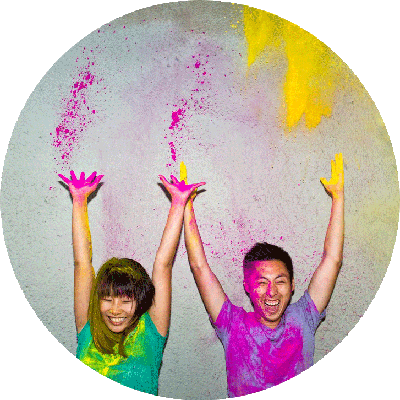 Esther and Jacob are the founders of Local Adventurer, which is one of the top 5 travel blogs in the US. They believe that adventure can be found both near and far and hope to inspire others to explore locally. They explore a new city in depth every year and currently base themselves in NYC.