A big thank you to Rockefeller Center for giving us a tour of Top of the Rock.
All images, text, and opinions are our own.
Thank you for supporting the brands that make Local Adventurer possible.
One of the things I've always wanted to do is see the dreamy city views from Top of the Rock. Touristy, I know, but it's one of those things you have to do New York! You get a beautiful view of the Empire State building and Central park. How can you not love this classic view?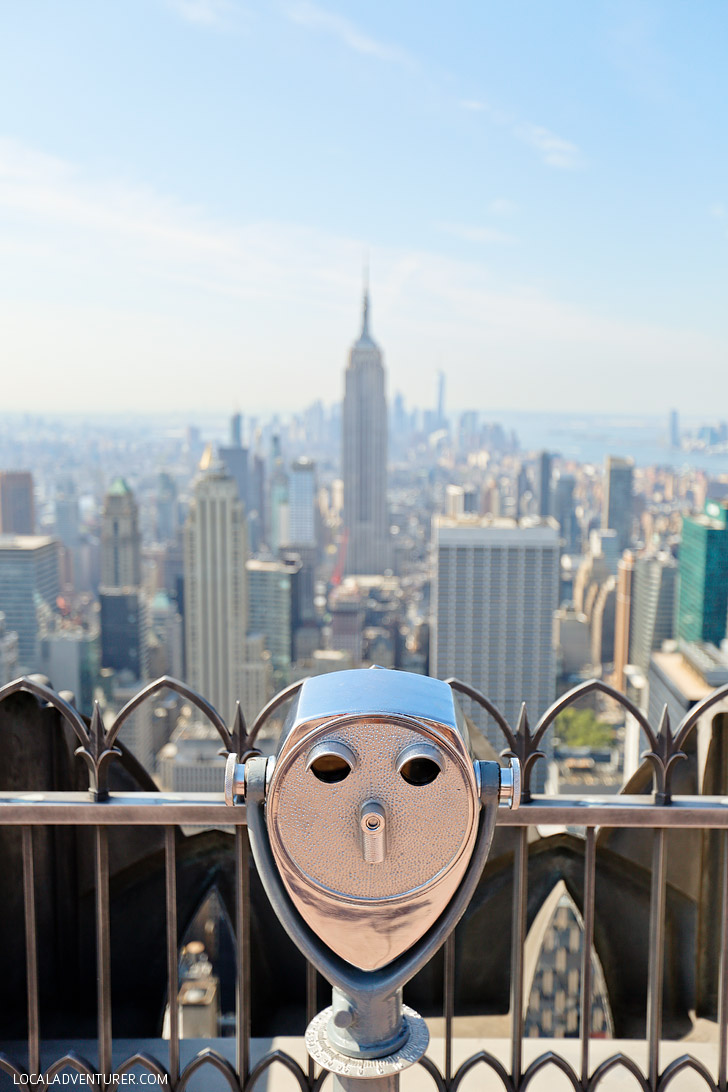 If you've been following along on our blog, you also probably know that we visit New York frequently but we've always been too busy stuffing our faces with new food. This is the once city where food >>> photos for us.
Last month when we were in town for the Swiffer event (yay ambassadors again!), we were determined to go to at least one iconic New York photo spot, and we picked Top of the Rock. We heard it was much less crowded than Empire State Building, but the views were just as beautiful if not better. Well, we were not disappointed!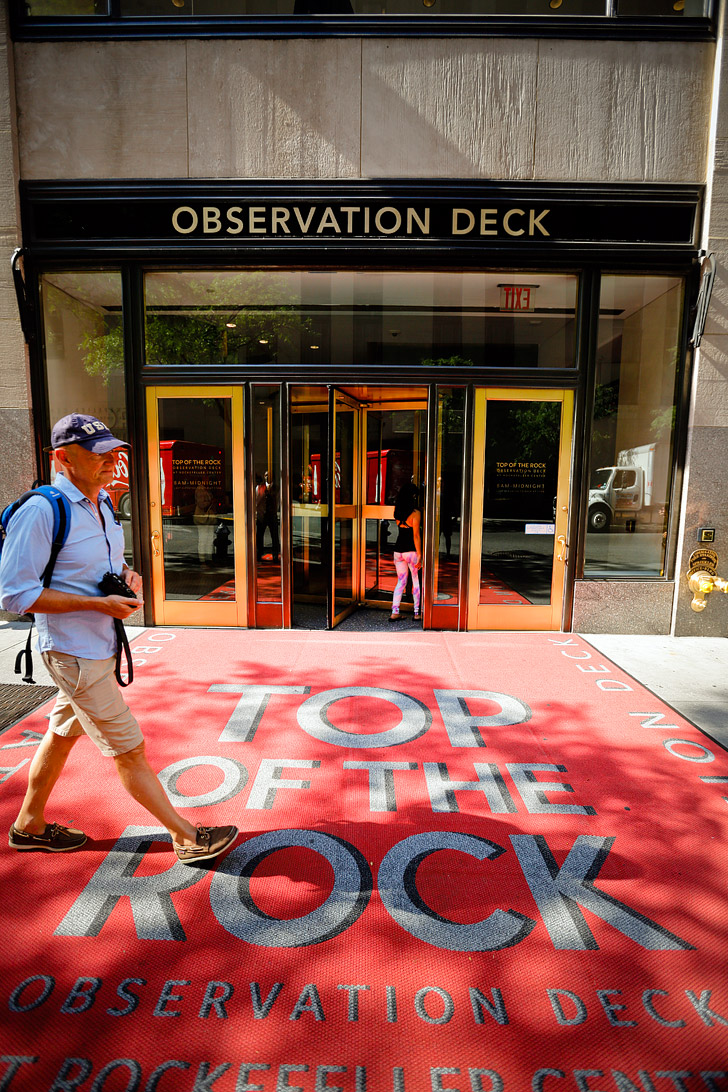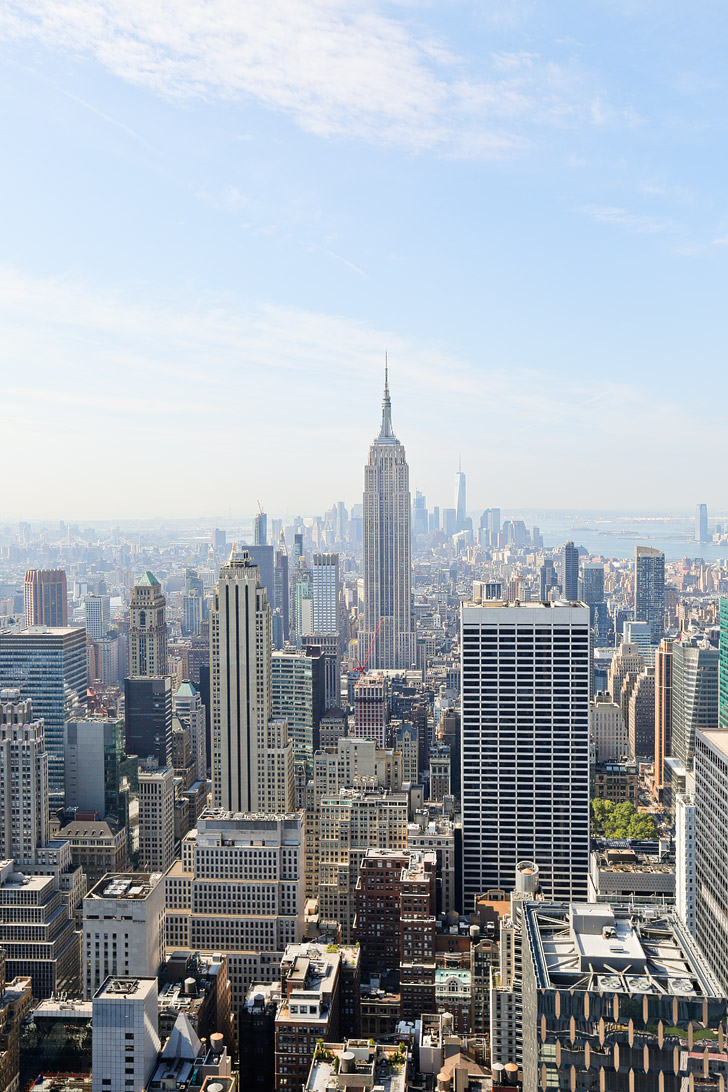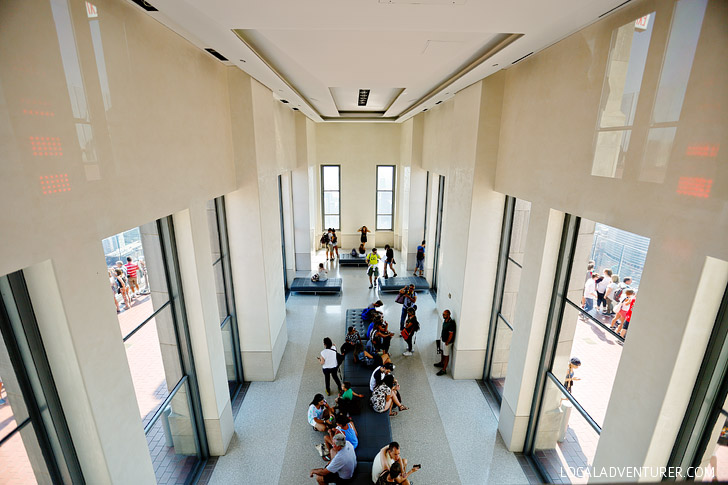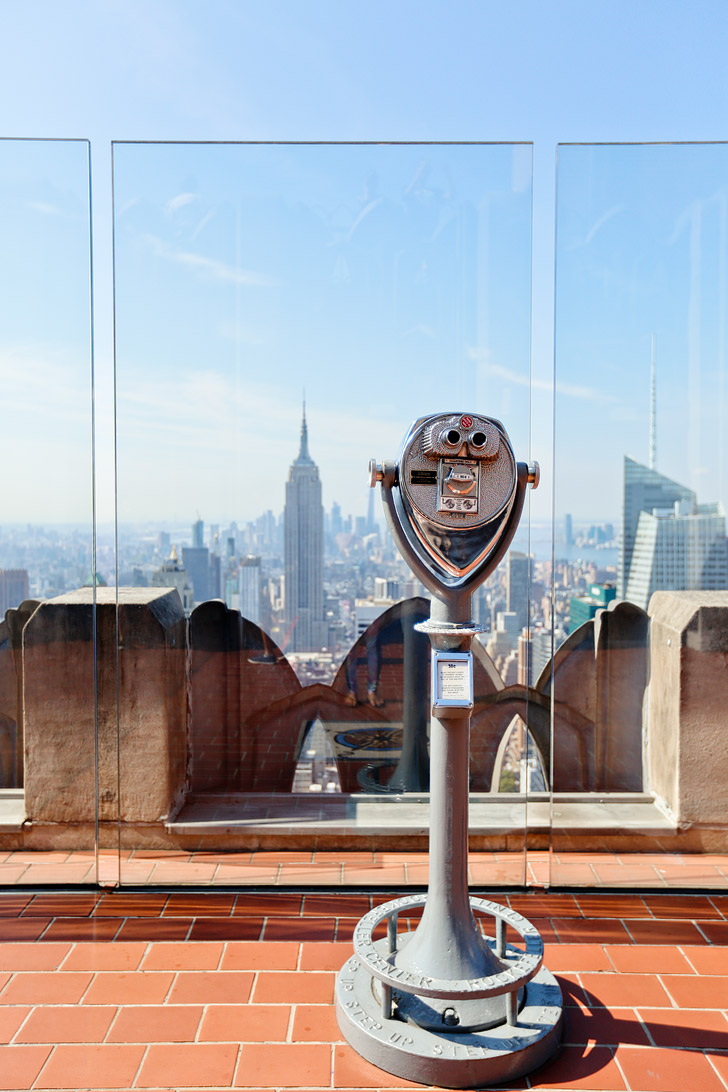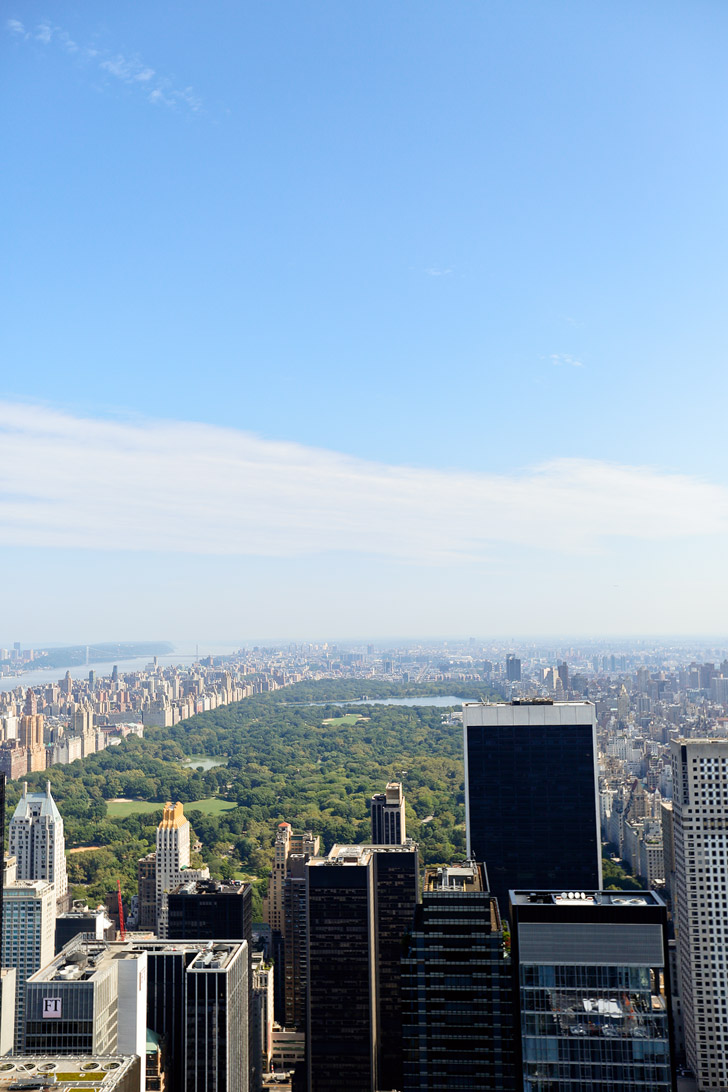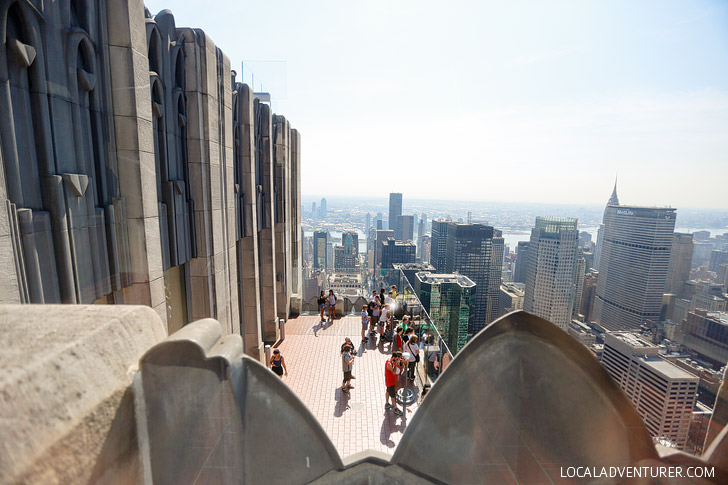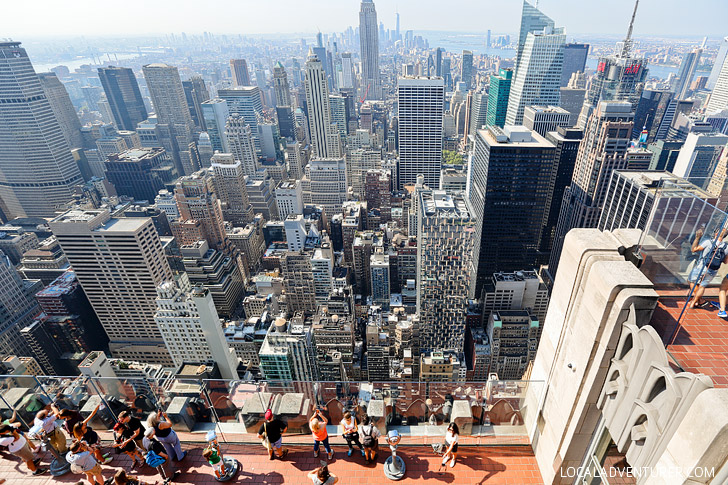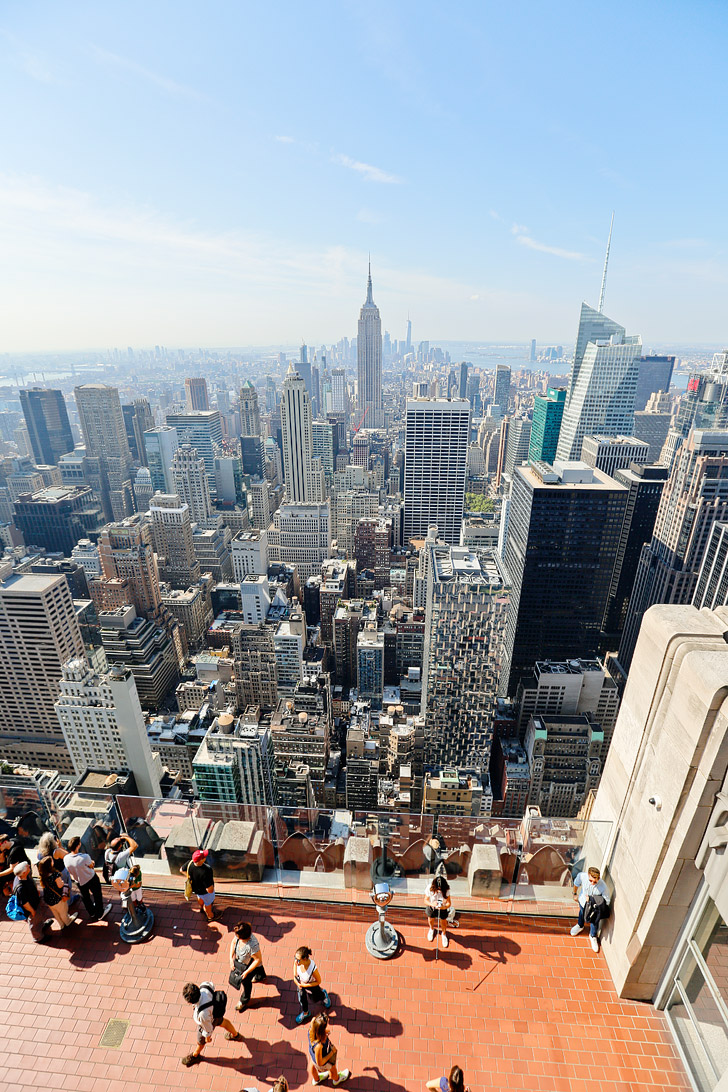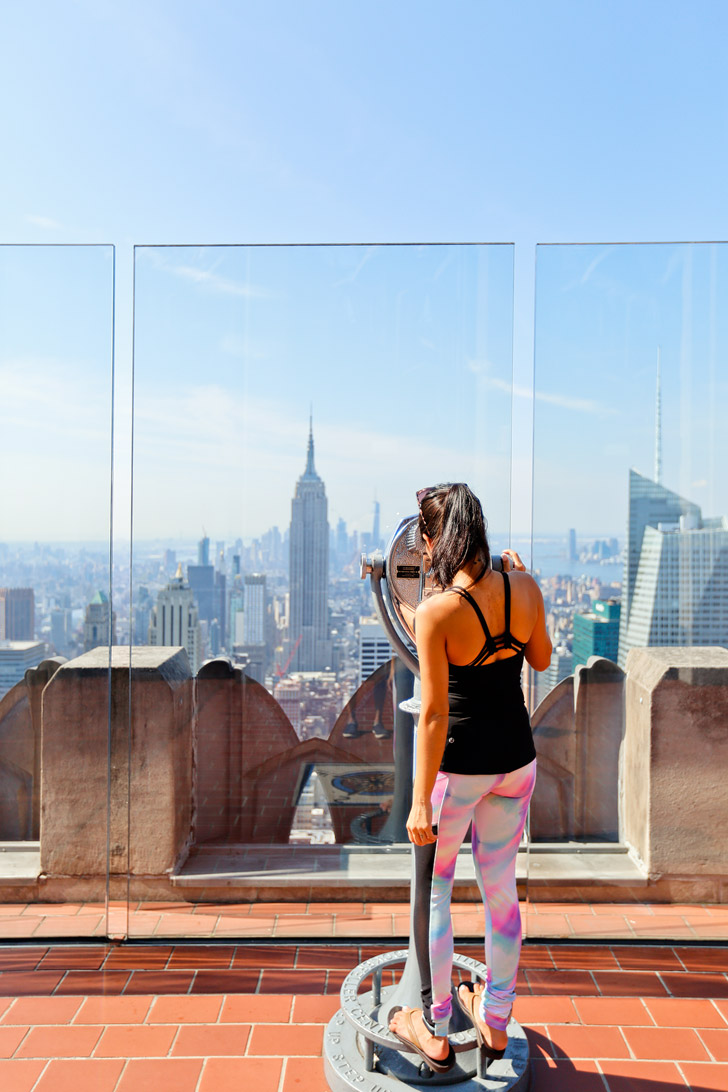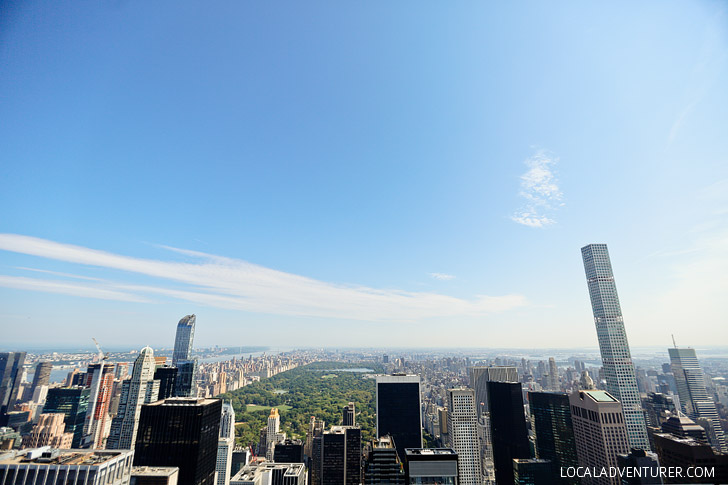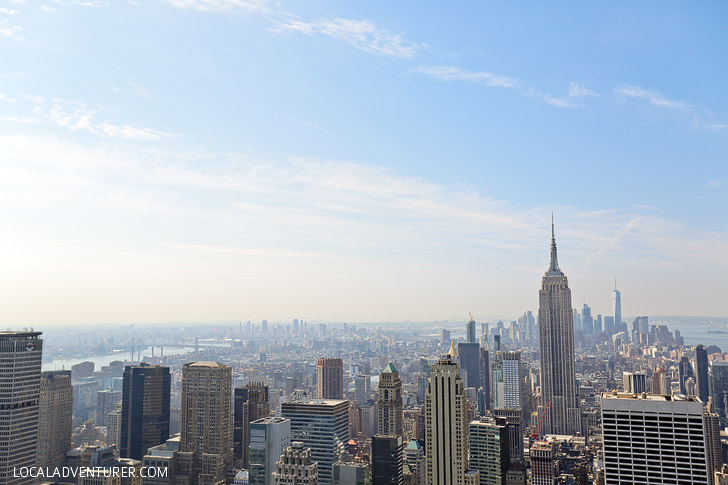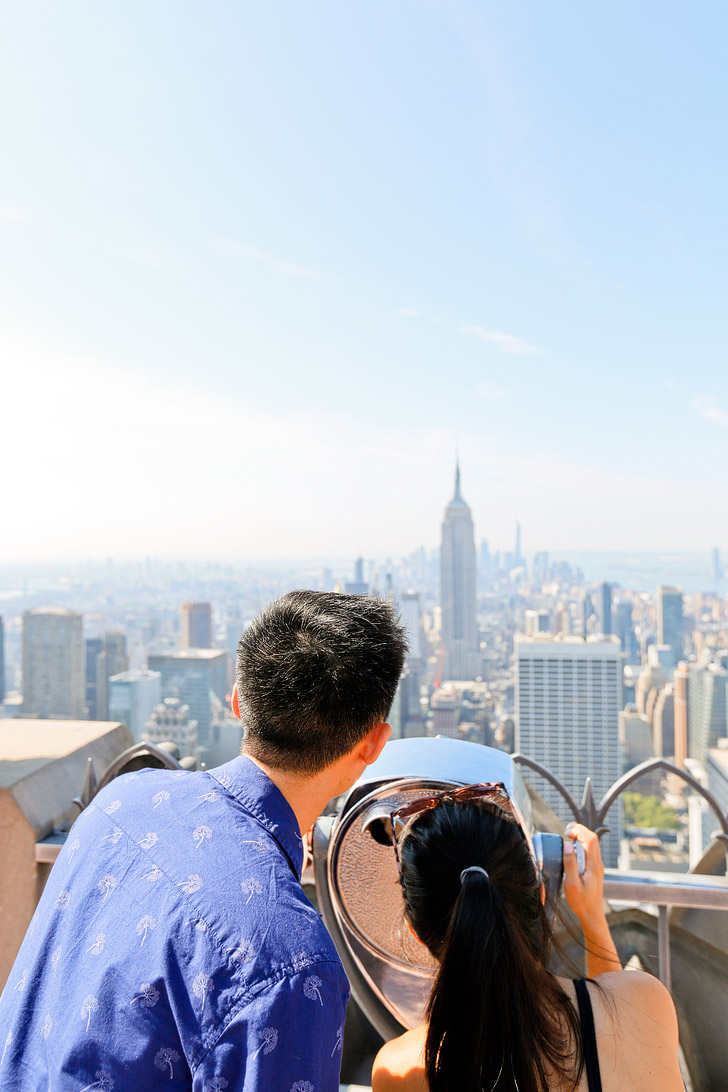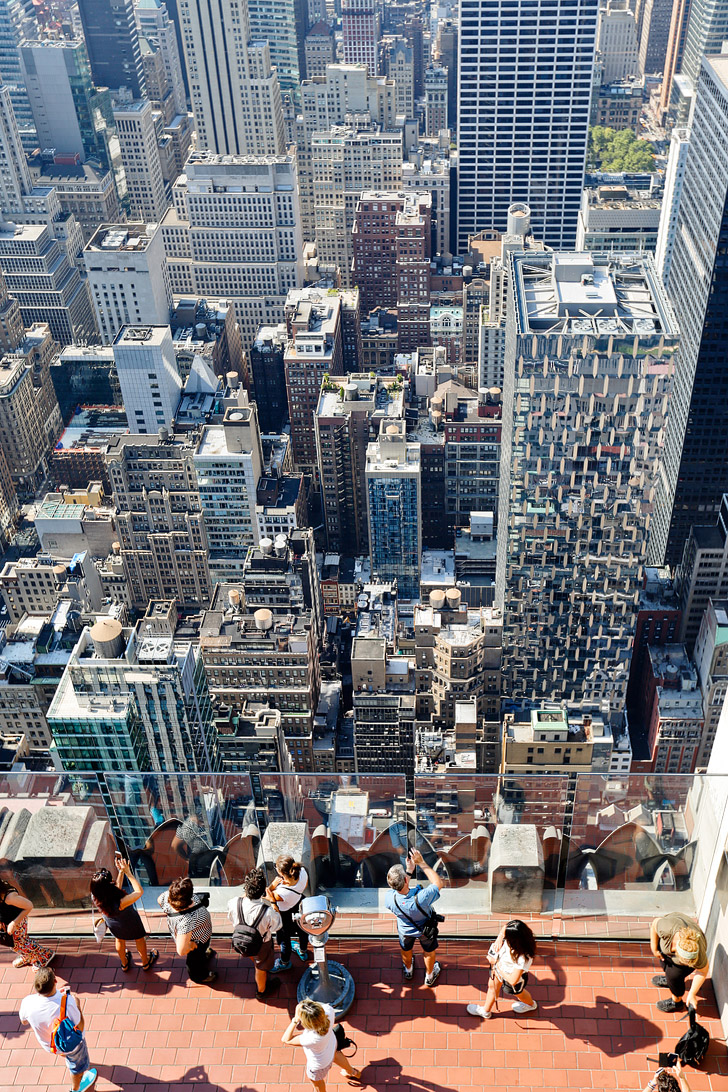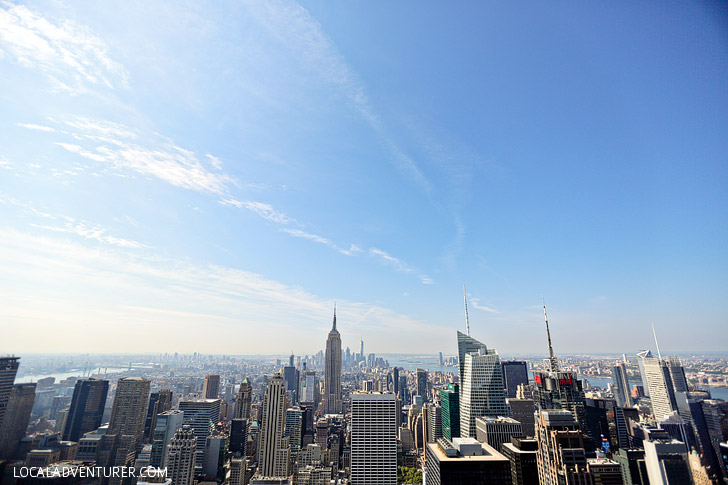 Also, how crazy is it that while we were there, we randomly ran into our friend, Katie, who we went on the Philippines mission trip with! Big city but small world.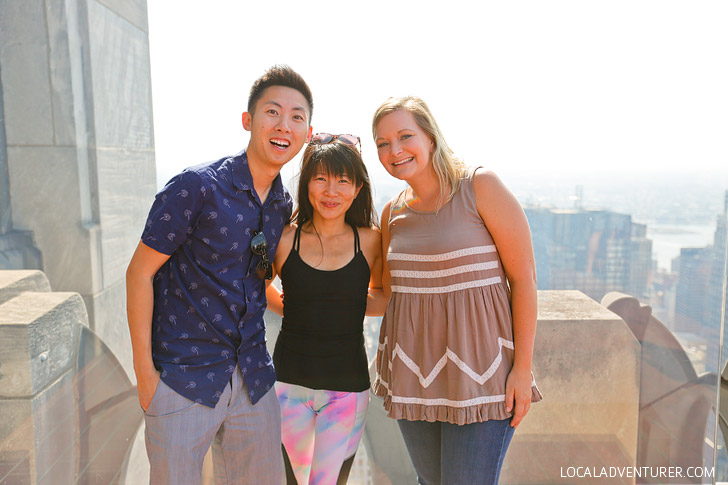 Since we didn't get to go at sunset, I gave it a little extra glow in my edit.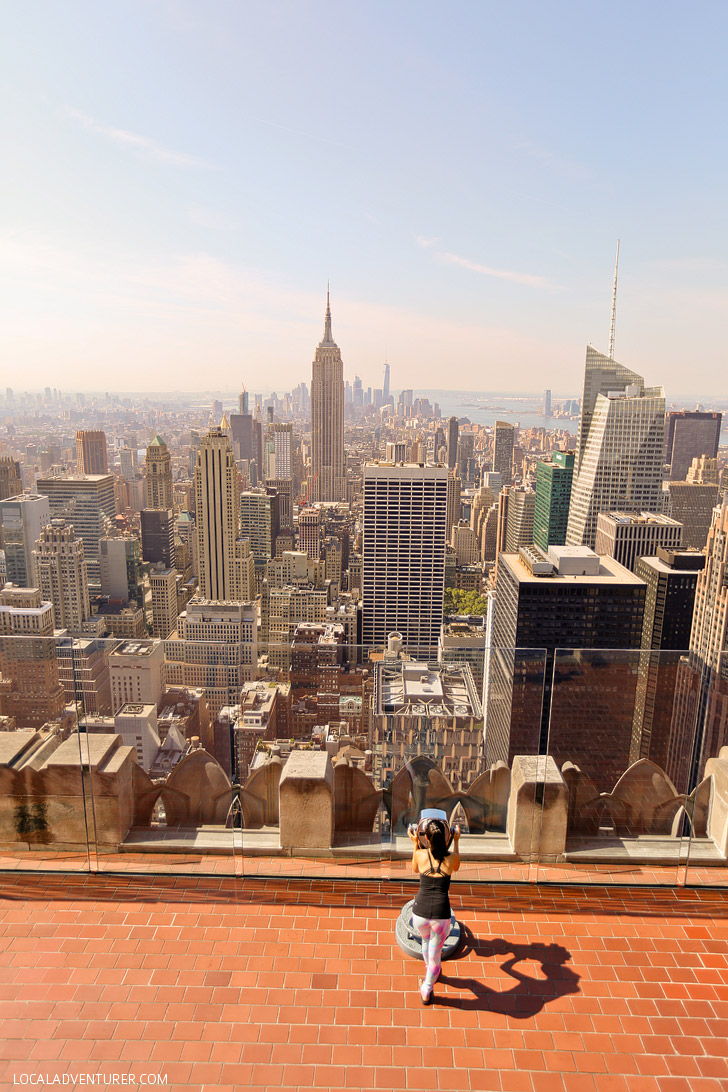 My sunglasses make everything look like sunset. 😍 Had to do it!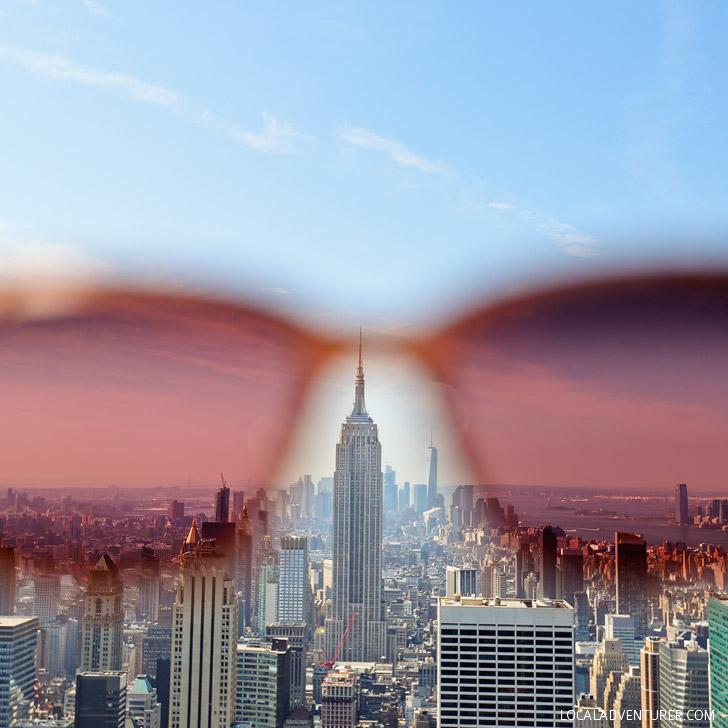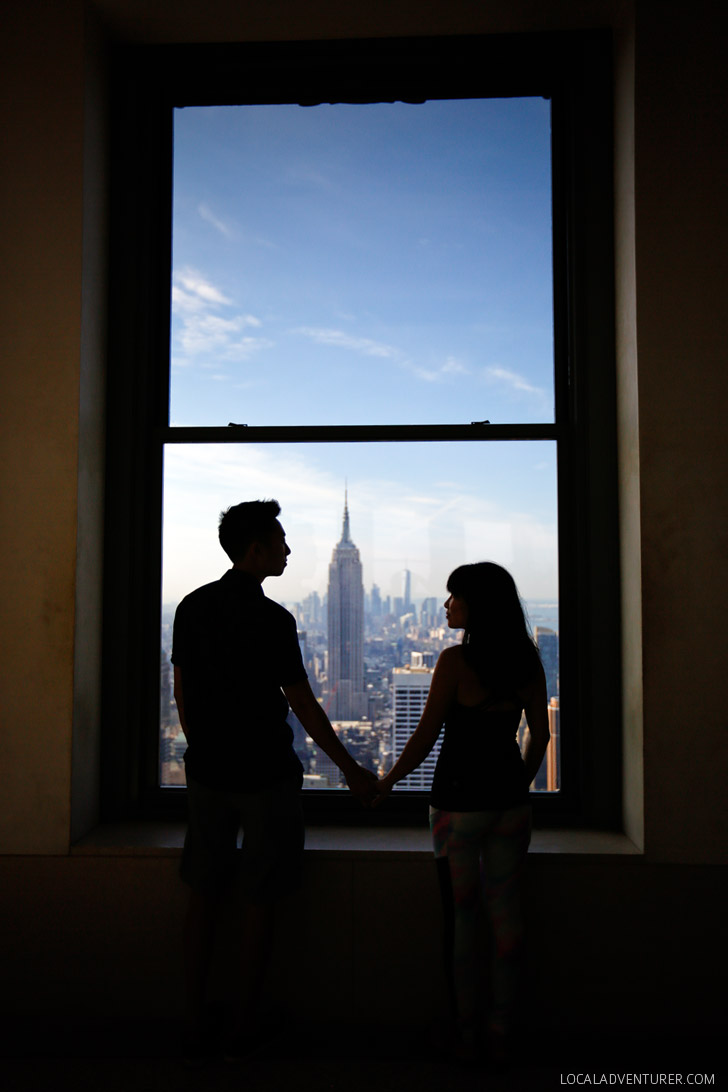 TIPS FOR VISITING TOP OF THE ROCK NYC
They open from 8AM to midnight with the exception of holiday hours.
Sunset is the best for photography, but it is also the most crowded. Get there at least an hour before to get your prime photo spot.
Sunrise could also be a great option, but since they open at 8, you will have to go in the winter when sunrise is later. It will be chilly.
There are 3 levels of observation decks (67, 69, 70). Don't waste your time on the bottom two and head straight to the 70th floor for an unobstructed view. The bottom two has a safety glass surrounding it.
If you want photos of yourself, the middle level was the least crowded.
No tripods or professional video cameras are allowed.
You can buy tickets online, so you don't have to wait in line at ticketing.
If you want to visit more than one NYC, we highly recommend you get the CityPASS. We previously did it for Atlanta, and it saved us a lot of money. Paying for each individual attraction adds up fast!
It's a shame that we haven't visited many of the touristy spots. I know a lot of travelers like to turn their nose up at anything touristy (I don't like crowds either. It's even worse when you're short like me because you get no fresh air! #shortpeopleproblems). These attractions, however, are popular for a reason. We like to experience it first hand to see whether the crowds will ruin it or not.
We're usually okay as long as the reality and our expectations aren't too off (like the time we went to Iceland and thought we'd be enjoying nature in solitude). We went to TOTR in the day time, which wasn't bad at all. Next time we're there in the winter, we'd love to do either sunrise or sunset. We also need to go ice skating at the rink of Rockefeller! :) All someday things…
WANT TO STAY NEARBY? Click Here For Best Prices and Hotel Reviews
Did you like this post? We'd love for you to pin it for later!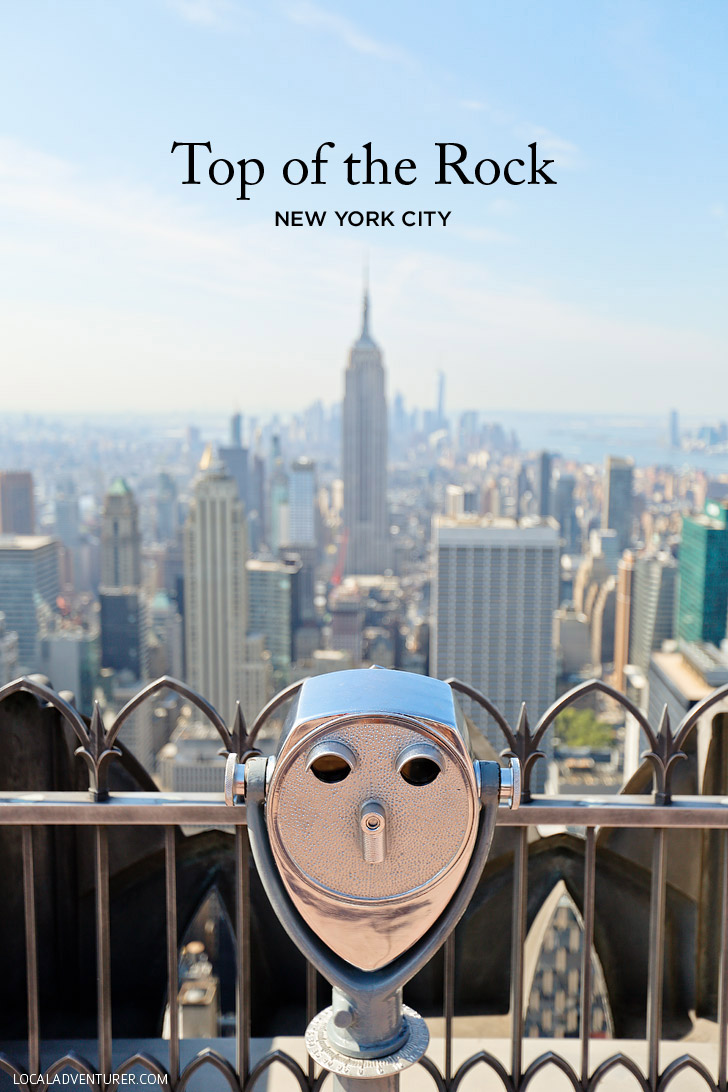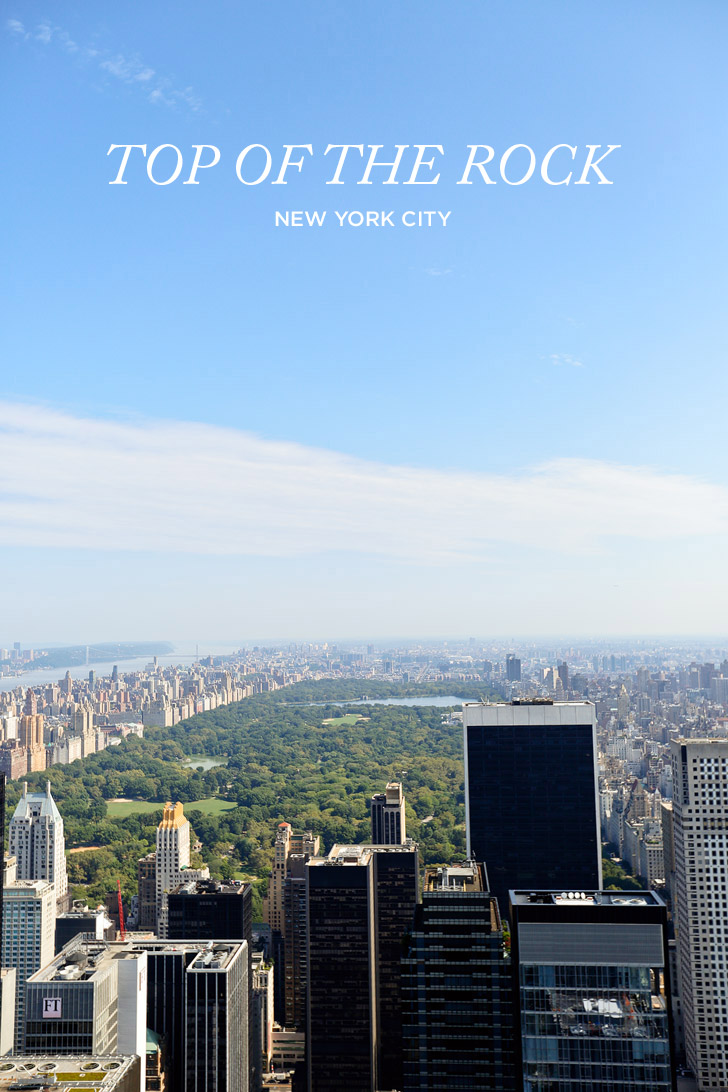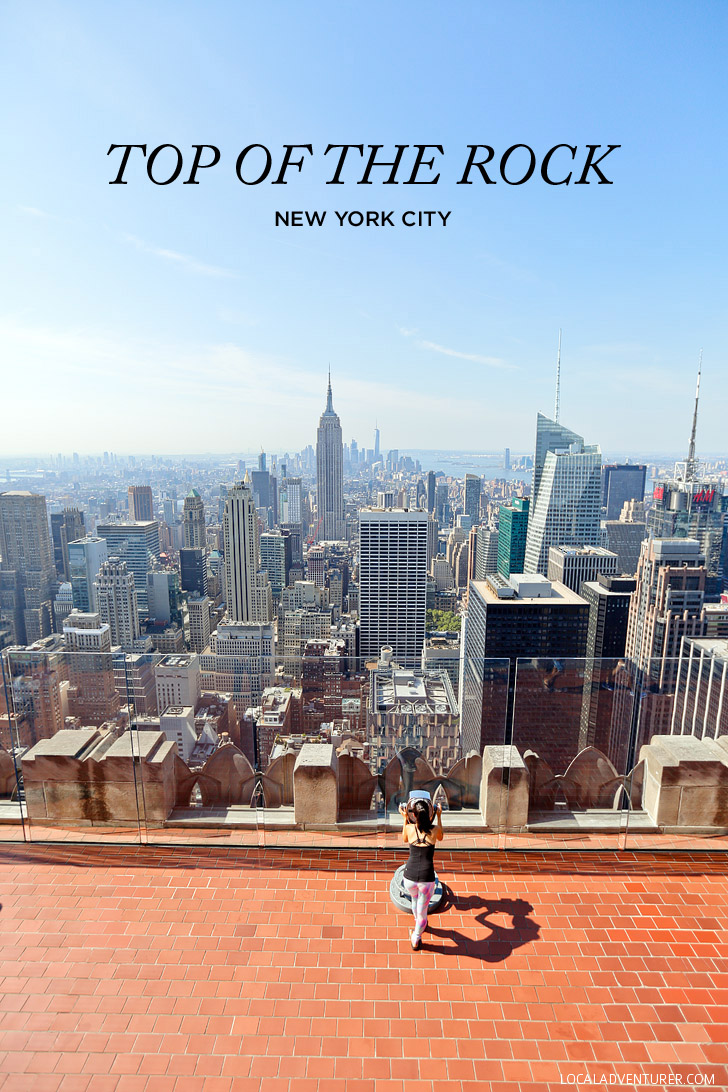 Have you been to Top of the Rock? What did you think? Was the view worth it? If you haven't visited NYC, what's a touristy spot that you wouldn't mind checking out? Also, I'll take any suggestions on hidden gems too! 🙏🏻🙏🏻🙏🏻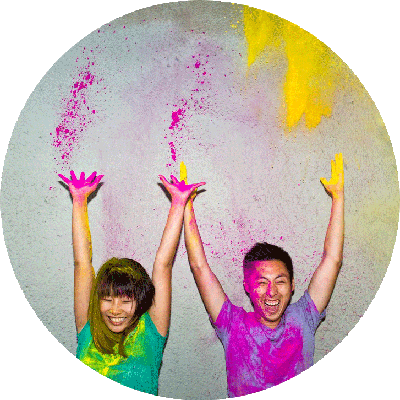 ESTHER + JACOB
Esther and Jacob are the founders of Local Adventurer, which is one of the top 50 travel blogs in the world. They believe that adventure can be found both near and far and hope to inspire others to explore locally. They move to a new city every year and currently live in Portland, Oregon.