If you follow us on Facebook, Twitter, or Instagram, then you've probably seen that we've been featured on BuzzFeed! That's because Jacob has been freelance writing for them for about six months. Check out the articles so far here!: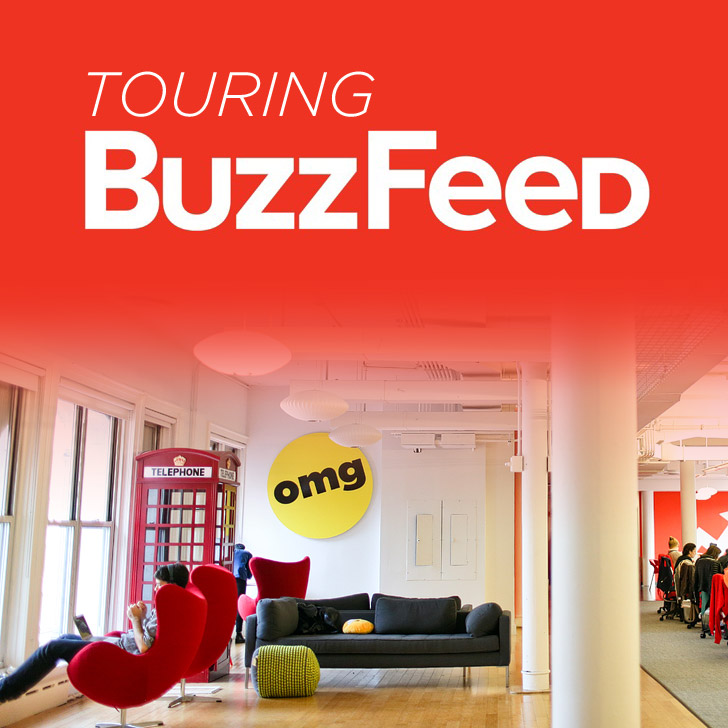 Pin
During our last trip to New York, we had the chance to stop by the BuzzFeed NYC office to see where all the viral Internet magic is made. They have multiple locations, but we were able to visit with the editorial folks who we work with. They have a wide-open office space where people are grouped into the different sections they work in, i.e. news, buzz, or life. You can tell that they keep expanding, and they'll actually be moving into a new space soon.
Pin
We rode our first hoverboard! I failed horribly, spinning in slow circles, but Jacob managed okay.
Pin

Pin

Pin
Pin
Pin

Pin
Pin

Pin

Pin
Fun Fact: Their conference rooms are named after the members of Destiny's Child. Can you name them? Btw, what's the plural of Destiny's Child – Destiny's Childs / Destiny's Children?
Visiting corporate offices is such a great way to get an inside look at what goes on behind-the-scenes and also inspire us since we're working from home. It's sometimes easy to forget that there are hundreds of people pouring in their time and energy on all of the content or products we consume. It helps you appreciate what they do.
If you want to see some more office tours, check out our visit to Pixar, P&G, and Zappos. If you do want to stay up-to-date with us outside of the blog, follow us on twitter, FB, instagram, or newsletter!
What's your favorite BuzzFeed article you've read lately? What offices have you visited and been impressed with?