I know I've often heard the word resilient when people refer to the Filipinos after typhoon Yolanda, but the word that resonated more with me on the trip was grateful.
Before leaving for Tacloban, I wondered what it was going to be like without wifi. And when we arrived, no wifi was actually the least of our worries considering there wasn't any electricity where we were staying. We took cold, bucket showers. We slept on the floor while being attacked by giant rats and giant cockroaches since the windows were blown out. We were all kept awake by the symphony of roosters crowing at all hours and the sound of a freight train coming out of a certain somebody's nose. As difficult as it all was for us, we knew it was only temporary. In ten days, we would be back in the comfort of our beds laughing about how this was all a great bonding experience for the team.
Unfortunately for the people who remain in Tacloban, this is their reality and will be for some time. They are rebuilding. Some homes are beginning to get electricity back. Businesses are re-opening. But rebuilding is a process. Not once did we hear anyone complain. Not once did we hear anyone say that they wish they had died. And for whatever it was that they had left, they were truly grateful, even if it happened to be only their lives.
The Rebuilding of Tacloban Philippines: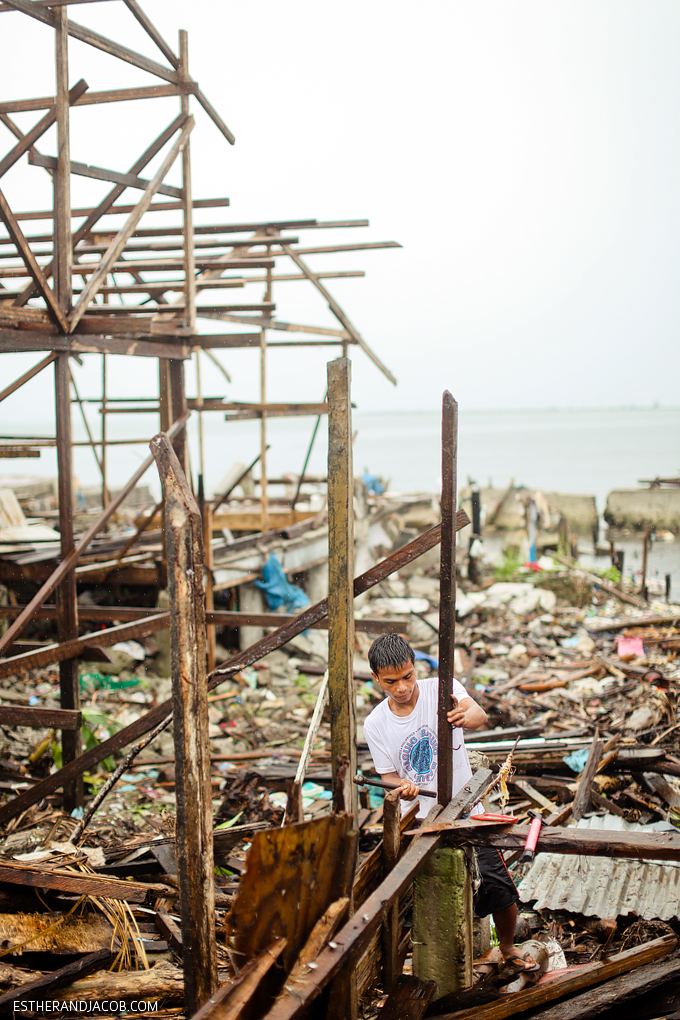 Pin
There's a lot we can learn from them. About gratitude. About hope. About community.
I'm learning a profound lesson on how gratitude has less to do with circumstances and more to do with attitude. This isn't just by reading some quote on a bumper sticker, but I'm thankful for meeting people who live it out. We met so many amazing people on the trip, and I have the privilege of sharing their stories with you. I'm still sifting through and unpacking my thoughts, but I hope to share them over the next few weeks.
I really hate asking repeatedly, but please consider making a donation to heart philippines. They still need a lot of medical supplies.
This is week 21 of practicing gratitude on my blog. You can see all my other gratitude posts by clicking on the banner:


Pin


Pin