Day trips are a great way to explore Iceland – these are the ones you need to check out!
Iceland is full of beautiful landscapes and is a landscape photographer's playground. With its popularity continuing to grow and airlines making it easy for a quick stopover, we've decided to share some of the best day trips from Reykjavik and our favorite stops. Reykjavik is a great place to base yourself since there are more food and hotel options.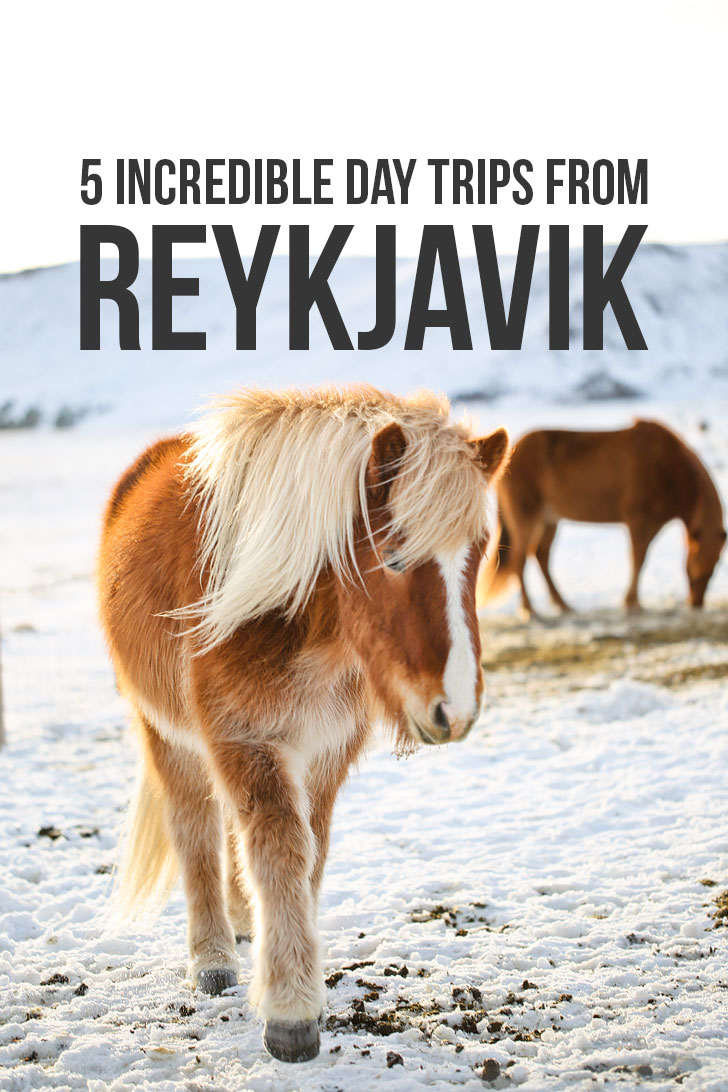 Special thanks to Lotus Car Rental for sponsoring this post. All opinions are always our own. This post may contain affiliate links, where we receive a small commission on sales of the products that are linked at no additional cost to you. Read our full disclosure for more info. Thank you for supporting the brands that make Local Adventurer possible.
Last Updated: October 23, 2023
5 Epic Day Trips from Reykjavik Iceland You Can't Miss
1. Snaefellsnes Peninsula
Distance: 110 miles / 2 hrs 2 mins
One of our all-time favorite photography spots is only 2 hours away from the city. Grundarfjörður is where Kirkjufell mountain and Kirkjufellsfoss is.
Other Places to Check Out:
Bjarnarhofn Shark Museum – try fermented shark
Snaefellsjokull Glacier
Gerduberg Basalt Columns
Budir Church – beautiful historic wooden little church
Londrangar – amazing lava formations off the coast
See More: 11 Things You Must Know Before Visiting Iceland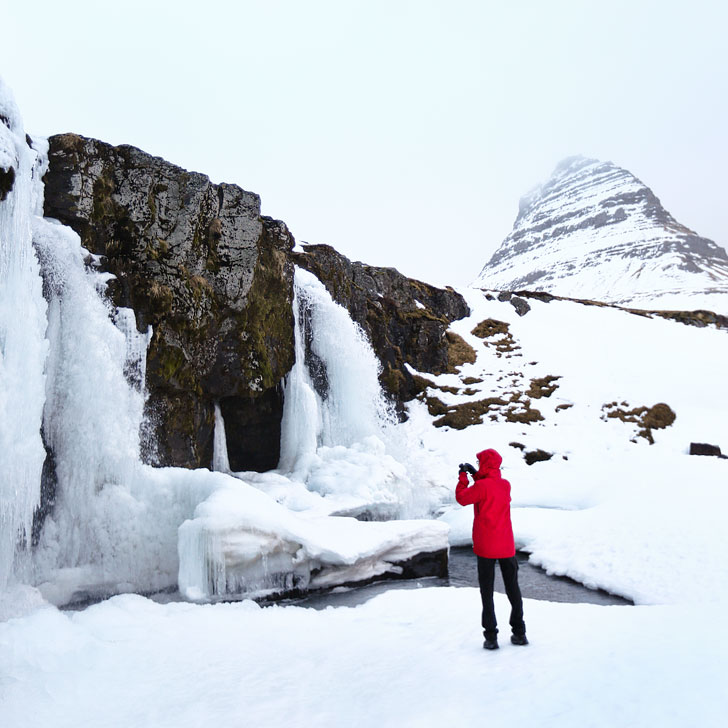 2. Barnafoss & Hraunfossar
Distance: 74 miles / 1 hr 30 mins
This day trip gets you to two waterfalls in one spot. Hraunfossar is one of the more unique falls in the country. It's a series of smaller falls that emerge from the ground and flow down to the river below. Barnafoss or Bjarnafoss is a more traditional fall rushing down a narrow gorge.
If you are visiting during the summer with longer days, you can stop here before heading to Snaefellsnes Peninsula. During the winter, this spot was one of the least crowded places we went to.
See More: 10 Things No One Tells You About Visiting Iceland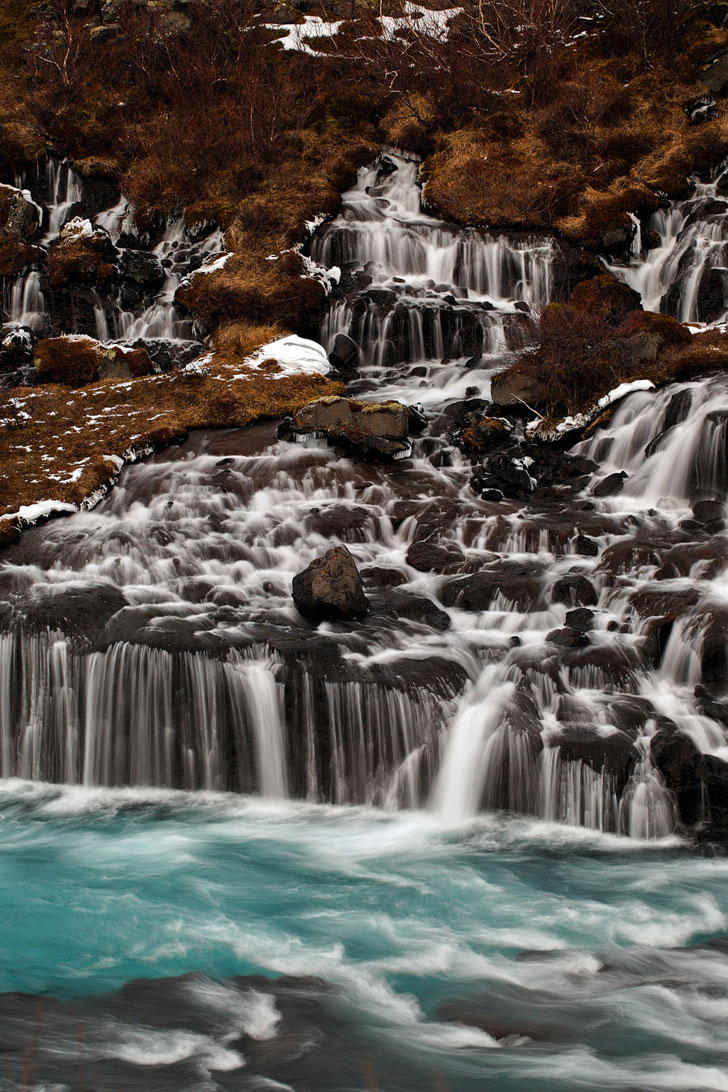 3. The Golden Circle
Distance: 147 miles / 3 hrs 20 mins
This is the most popular day trip from Reykjavik. There will be tons of tours that offer guided tours, but we recommend doing it on your own so you can go at your own pace.
The three main attractions are Thingvellier National Park, Gullfoss, and Geysir. Thingvellir National Park is the first national park in Iceland and a UNESCO World Heritage Site. You can visit the museum and see different sites on a self-guided walking tour.
Afterward, you can stop at Geysir, which as you can guess, is a geothermal area with geysers and mud pots. It's also home to the original "Geysir," which is where we got the English word geyser from. Lastly, you can stop at Gullfoss to see one of the most spectacular waterfalls. It's absolutely massive!
Because this is such an easy and classic trip, expect it to be crowded.
Other Places to Check Out:
See More: Silfra Snorkeling Experience in Iceland – What You Need to Know Before You Go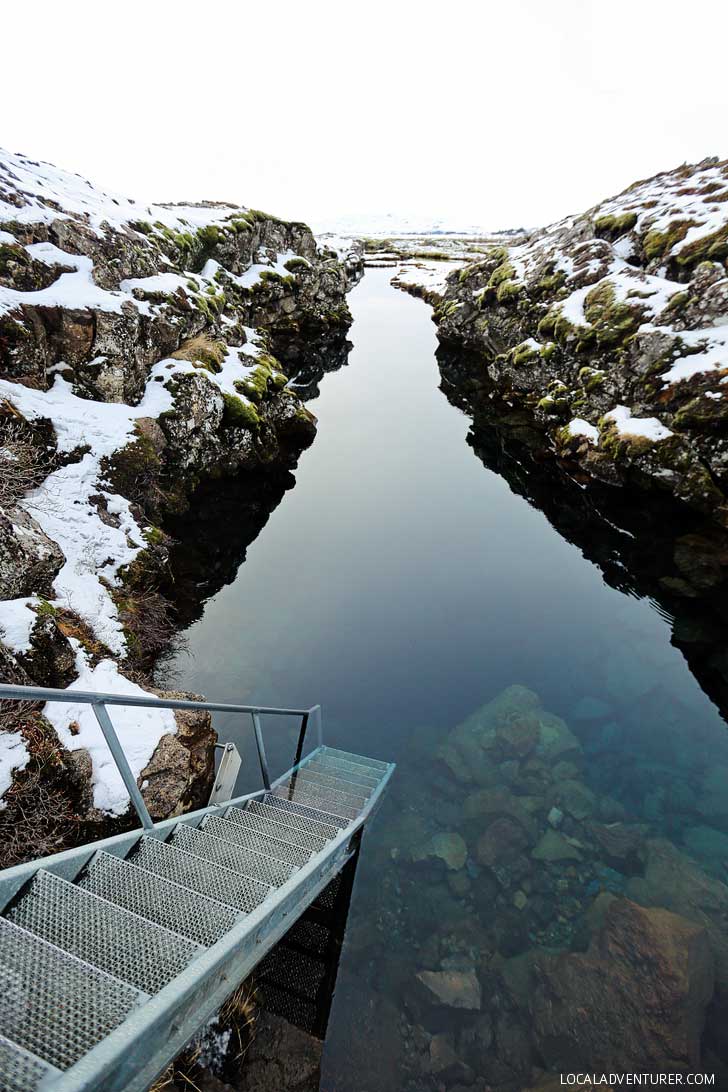 4. The South Coast Part 1: Vik
Distance: 112 miles / 2 hrs 20 mins
The second most visited day trip area is the South Coast. It has some of the most iconic waterfalls and landscapes. It takes roughly 2.5 hours to drive to Vik, but with so many stops along the way, it will keep you busy all day.
Places to Check Out:
Seljalandsfoss – a waterfall you can walk behind
Skogafoss – probably one of the most photographed waterfalls in Iceland.
Solheimassandur Plane Wreck
Dyrholaey – sea arch and dramatic cliffs
Reynisdranger Black Sand Beach – with Basalt Columns
See More: What to Pack for Iceland in the Winter – 10 Days in a Carry-On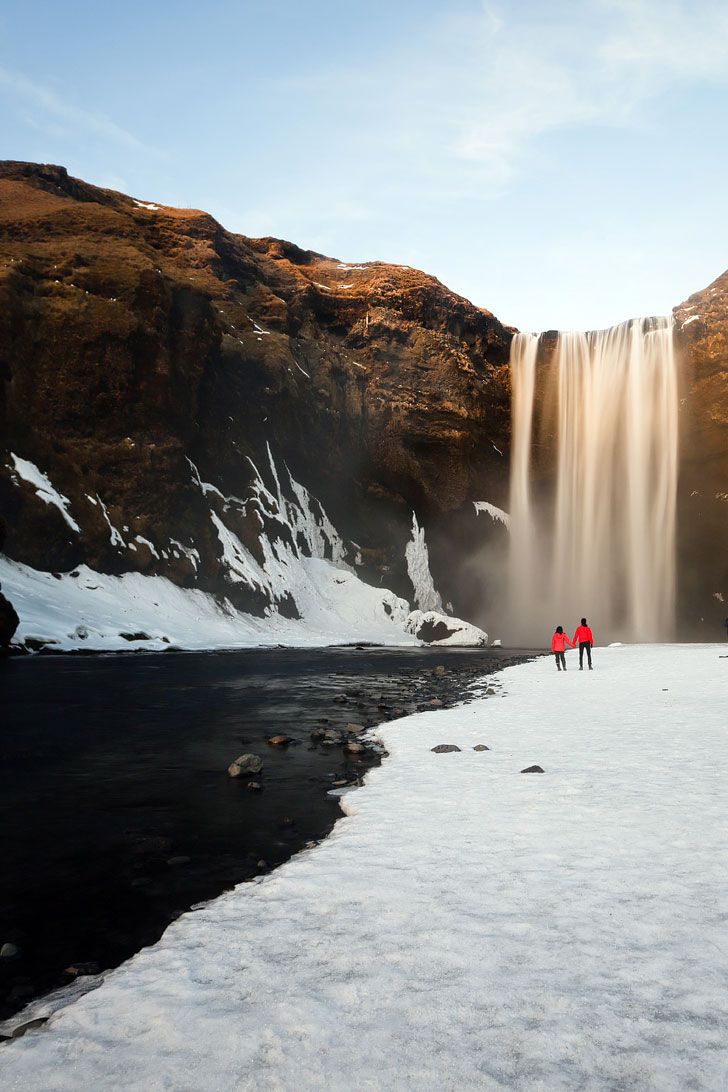 5. The South Coast Part II: Jokulsarlon (Glacier Lagoon)
Distance: 232 miles / 4 hrs 35 mins
We broke up the South Coast into two parts since there are so many stops and the second portion is farther. Between Vik and Jokulsarlon, there is plenty more to see that's worth another day trip out. The main stop will be Jokulsarlon or Glacier Lagoon!
Other Places to Check Out:
Svinafellsjokull Glacier – our favorite stop was this beautiful blue glacier
Svartifoss – waterfall amongst basalt columns
Fjadrarglijufur
Jokulsarlon Ice Beach (Diamond Beach)
Crystal Cave – click to see our full post on these ice caves (only during winter)
See More: Crystal Cave – Iceland's Largest Ice Cave in Vatnajökull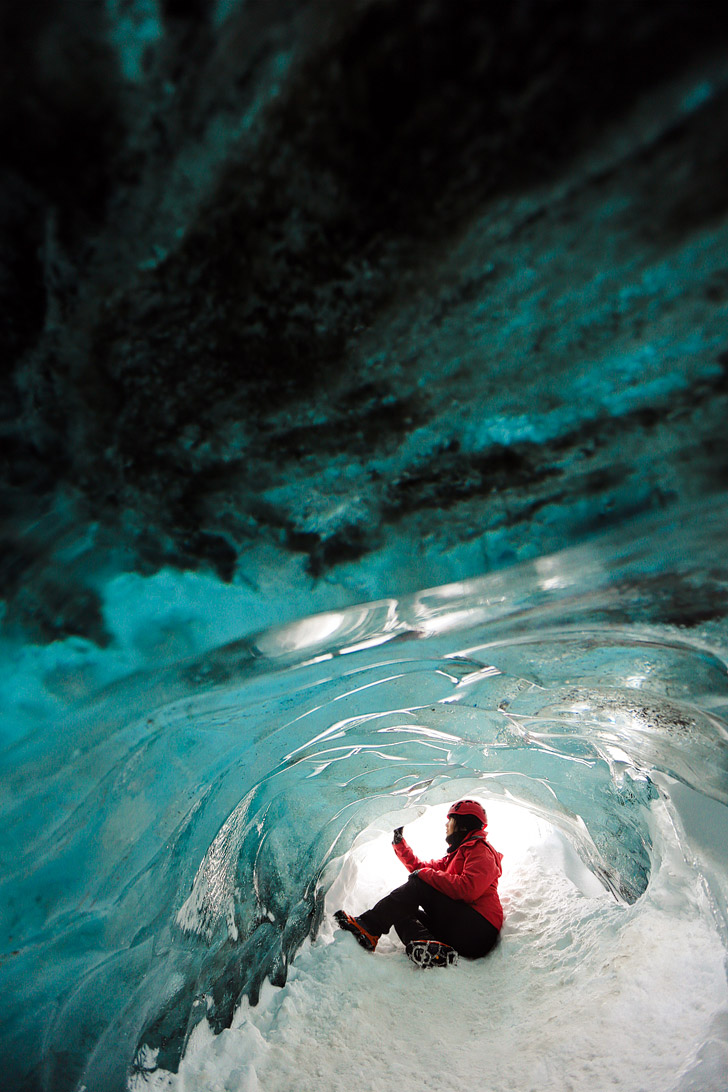 More Places to Visit and Things to See in Iceland
1. Icelandic Horses
This doesn't require a special trip unless you really love horses, but keep your eye out for the Icelandic Horses on your drive. We made stops while on the South Coast and on our way to Snaefellsnes Peninsula.
We pulled over to the side of the road and ran into one of the farmers and politely asked if we could take some photos. He was more than happy to let us do so.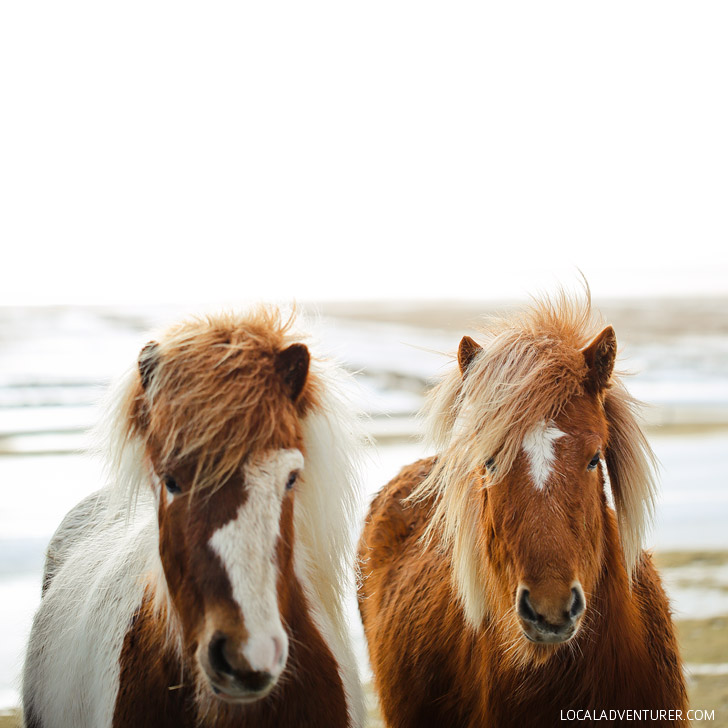 If you're in Iceland during the winter, a car is really helpful if you're trying to catch the Northern Lights. Although there are tours that take you from the city, they usually only go out for a certain limited amount of time before heading back. If you have your own car, you can stay out as long as needed or move spots when you want.
See More: How to Catch the Northern Lights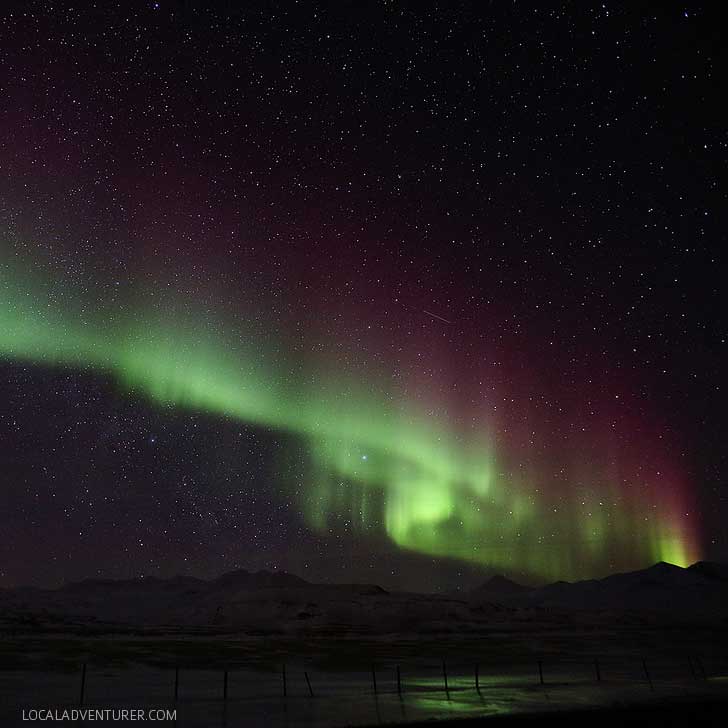 3. Blue Lagoon
Distance: 30 miles / 45 minutes
If you're looking for relaxing day, then drive out to the Blue Lagoon. It's only 45 minutes from the city and is a large complex with everything you need for a relaxing day. Be sure to book your time there early as it fills up.
If you're looking for something less commercialized and off the beaten path, check out Secret Lagoon in Fludir or Fontana Geothermal Baths.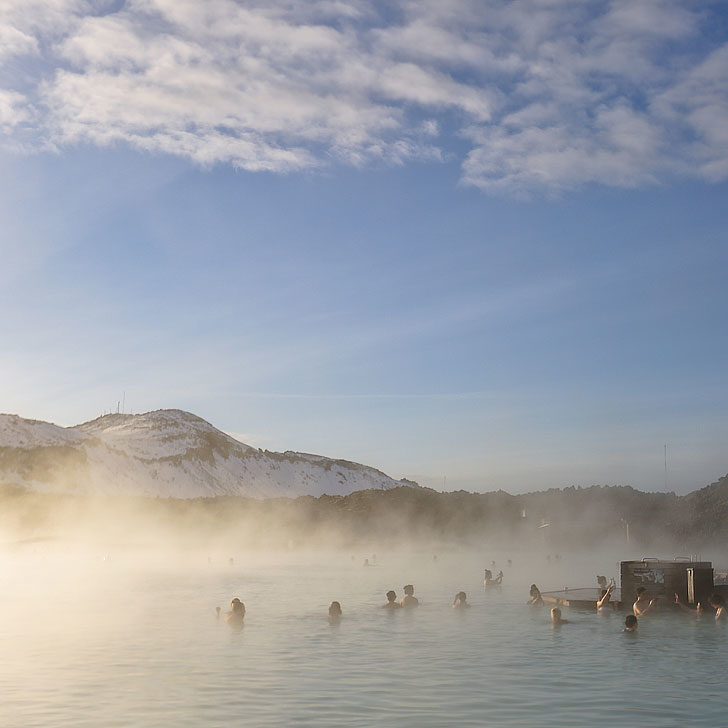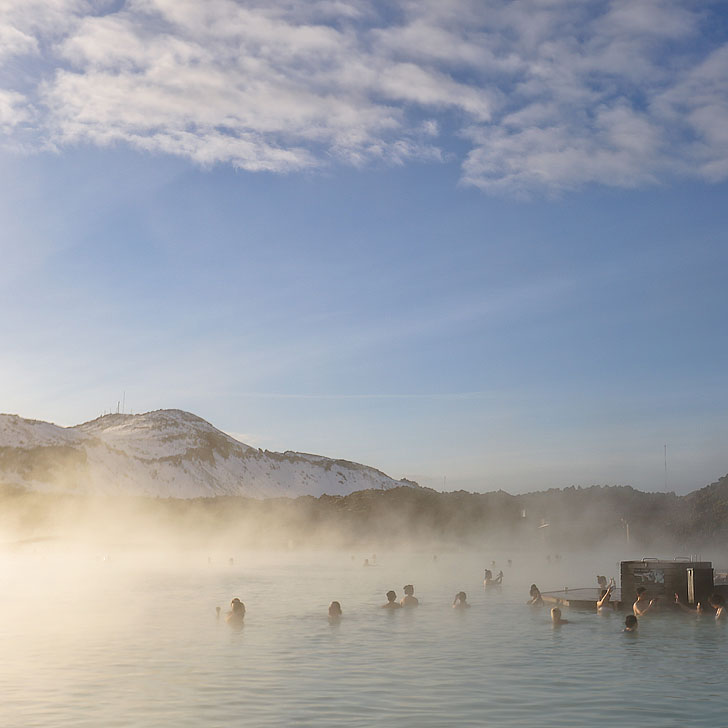 Often times people overlook Reykjavik in excitement to see the rest of the country, but the city is also worth exploring too.
Places to Check Out:
Hallgrimskirkja Church
Sun Voyager Statue
The Pearl
See More: 11 Interesting Things to Do in Reykjavik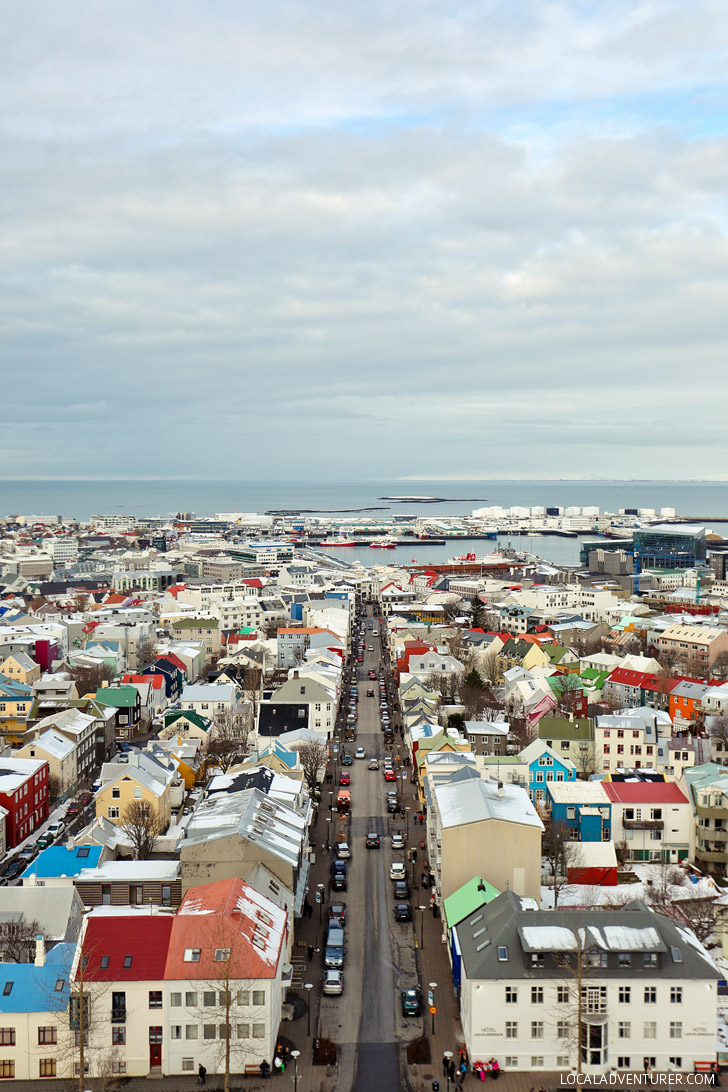 Renting a Car
As you can tell, having your own car is one of the best ways to explore Iceland, whether you want to do it via day trips from Reykjavik or drive around the whole island.
To book your car, visit Lotus Car Rental. They have a ton of options (including a couple of camper models) and make everything really easy. Plus, their office is just a 5-minute walk from the airport.
Where to Stay in Reykjavik
Have you been to iceland? What spot do you want to visit the most?
Did you enjoy this post? Pin it for later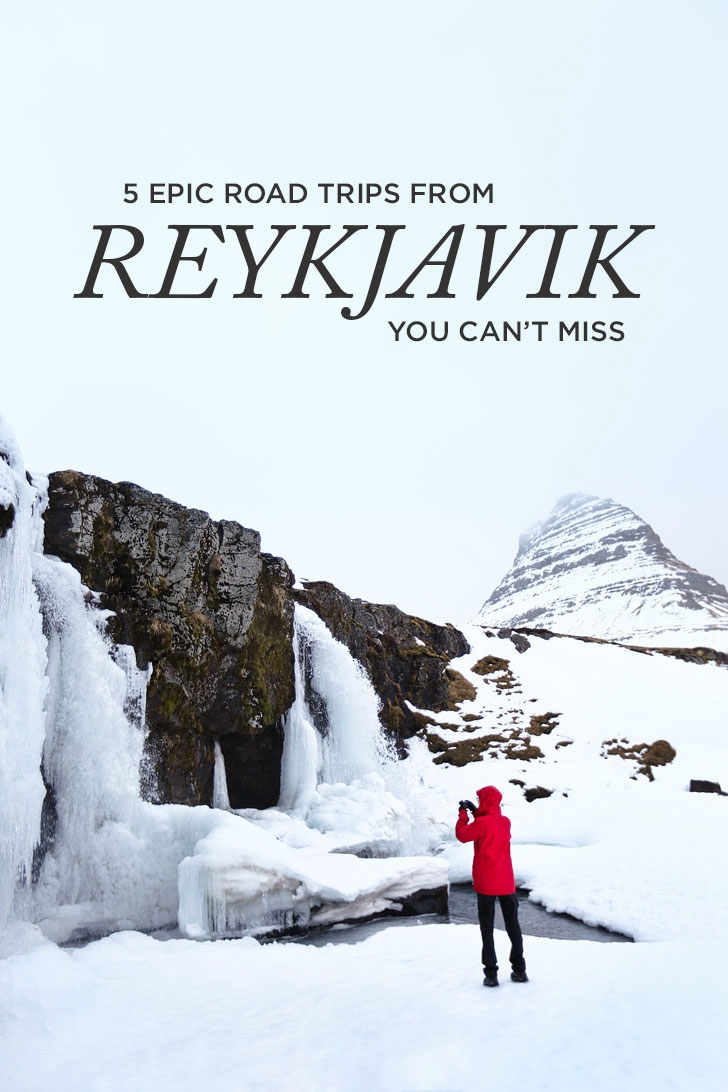 SEE MORE Epic Road Trip Guides
⟡⟡⟡⟡⟡
"Discovery consists not of seeking new lands but in seeing with new eyes" – M. Proust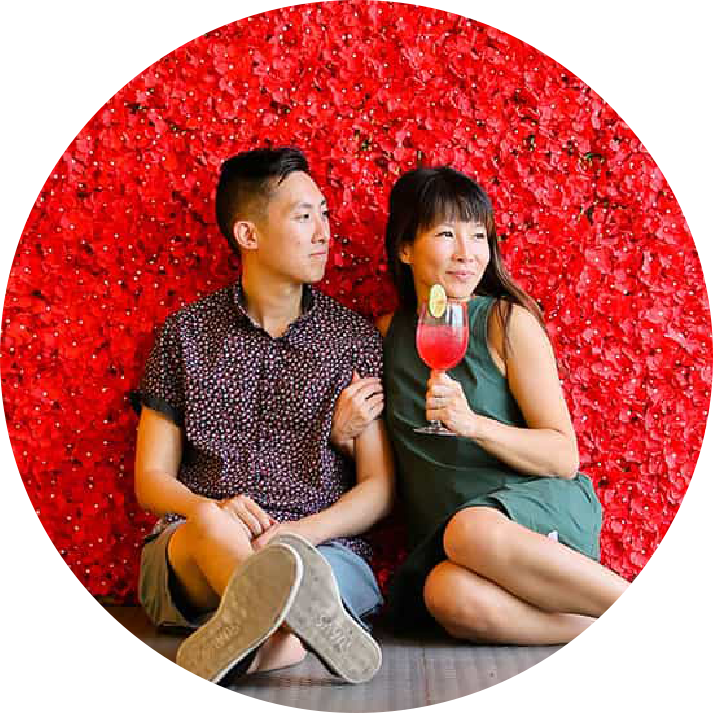 Esther + Jacob
Esther and Jacob are the founders of Local Adventurer, one of the top 5 travel blogs in the US. They believe that adventure can be found near and far and hope to inspire others to explore locally. They explore a new city in depth every year and currently base themselves in Las Vegas.
Follow on Instagram (E + J), YouTube, TikTok, and Pinterest.