Heading to the Sunshine Coast BC? We have your guide to the best stops here.
We started the morning in Portland, OR, but after a flight and ferry ride, we were in our own little slice of paradise. We explored the waters on a kayak, drove through beautiful forests, and ended the day with a beer in hand.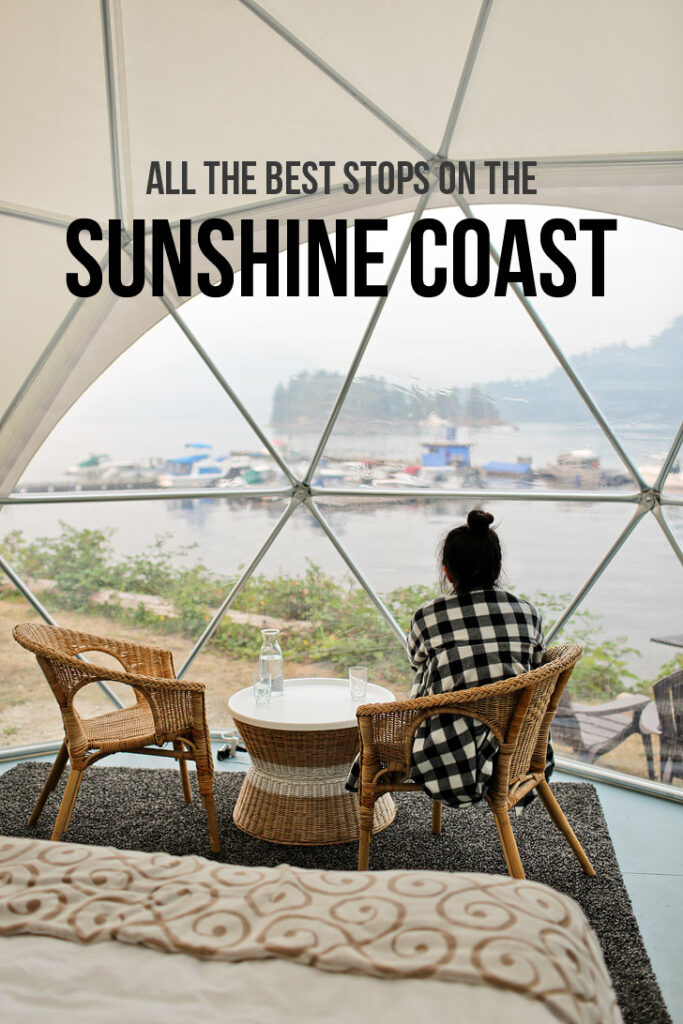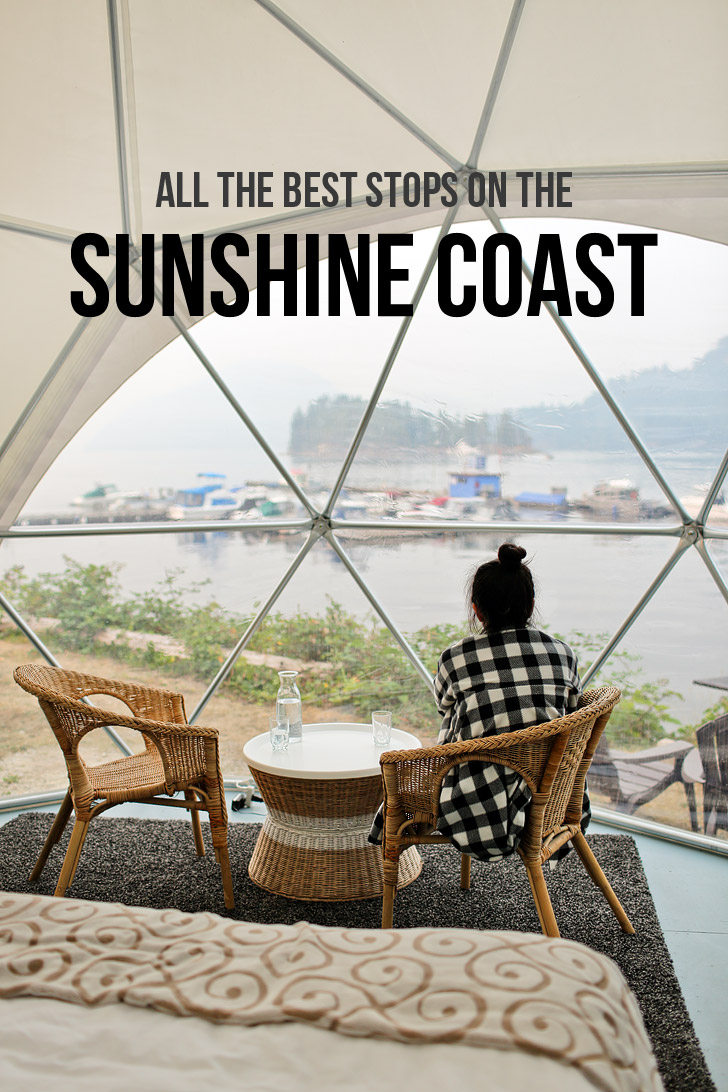 Thank you BC Ale Trail and Sunshine Coast BC for sponsoring this trip and post. All opinions are always our own. This post may contain affiliate links, where we receive a small commission on sales of the products that are linked at no additional cost to you. Read our full disclosure for more info. Thank you for supporting the brands that make Local Adventurer possible.
Last Updated: October 13, 2023
About the Sunshine Coast BC
British Columbia is full of jaw-dropping scenery. It's a large playground for any outdoor enthusiast, but also home to amazing food and beer. We spent a few days exploring the BC Ale Trail along the Sunshine Coast taking full advantage of the scenery.
The BC Brewery Scene
The BC Ale Trail comprises of 15 individual regions that you can explore one at a time (or multiple in one trip of course). There are over 100 breweries spread out through this beautiful region with more being added each year.
But as any beer lover knows, it's not just about quantity, but very much about the quality. Breweries from the BC win a third of annual Canadian Brewing Awards even though the province has less than 20% of the country's breweries. That means the British Columbia brews some mean beer!
The Sunshine Coast Ale Trail
BC's southwest coast is less than 18 miles (30 km) from downtown Vancouver but feels worlds apart. It is only accessible by BC Ferries or air, and the 110 miles (118 km) stretch is characterized by deep sea inlets and spectacular coastal bays. You can spend your time hiking, canoeing, scuba diving and mountain biking, or enjoy the beaches, riversides, and swimming holes. Then after you work up a thirst, you can head to one of the local breweries for a glass of award-winning beer.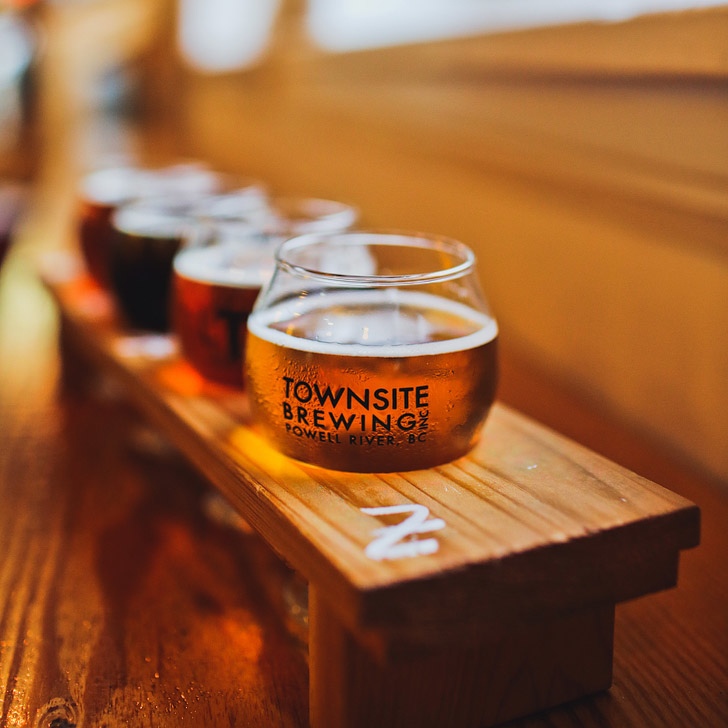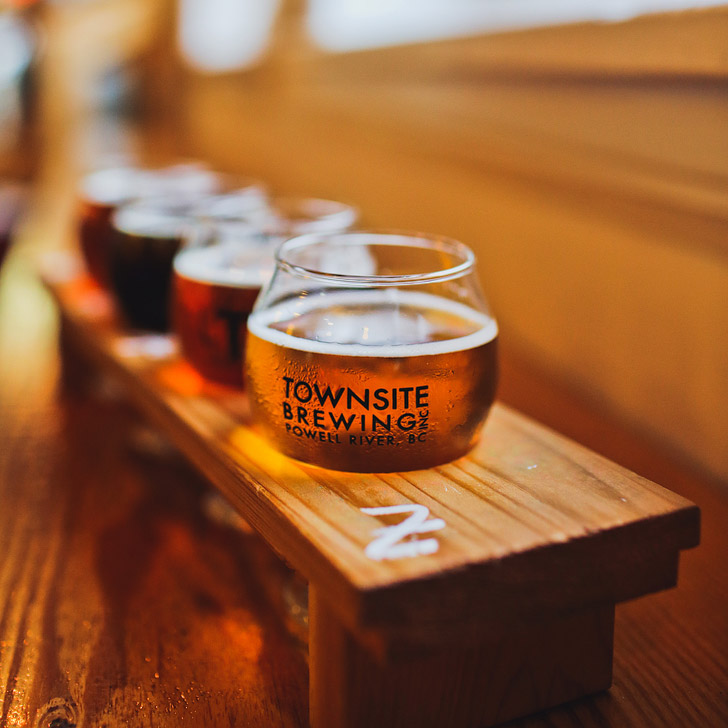 The Ultimate Sunshine Coast BC Road Trip
Gibsons Landing
Gibsons Public Market – Enjoy local food, art, and entertainment at this community hub located in the heart of Gibsons Landing. It overlooks the harbor and marina and is open year round.
Sunshine Kayaking – One of the best ways to see and experience the area is from the water. You can kayak, take a sailing tour, or charter a fishing trip to see these pristine waters.
Gibsons Tapworks – This microbrewery has a focus on high-quality, easy to drink craft beer and a place for the community to gather. They have a killer trivia night!
Persephone Brewing Company – This is a microbrewery and 11-acre farm. They have an onsite hops farm and also grow other crops for their onsite restaurant, Farm to Feast.
Where to Stay: Arcturus Retreat Bed and Breakfast – Just 5km from Gibsons, enjoy a retreat at this great B&B with amazing views. It's also within walking distance from the Langdale Ferry Terminal and Sunshine Coast Transit Route. Search more hotels in Gibsons Landing.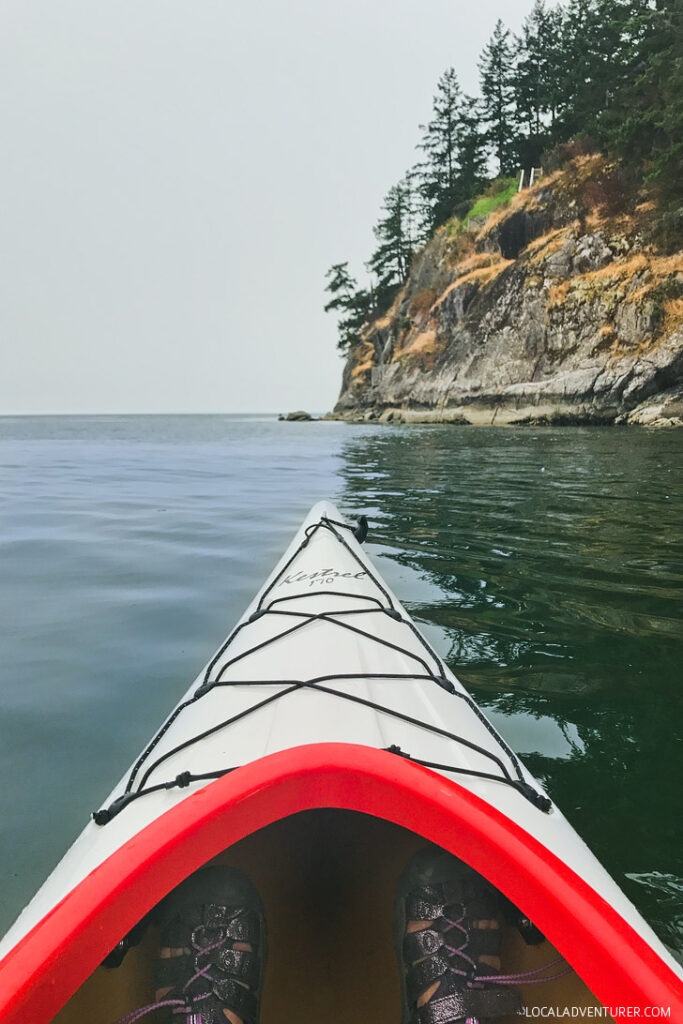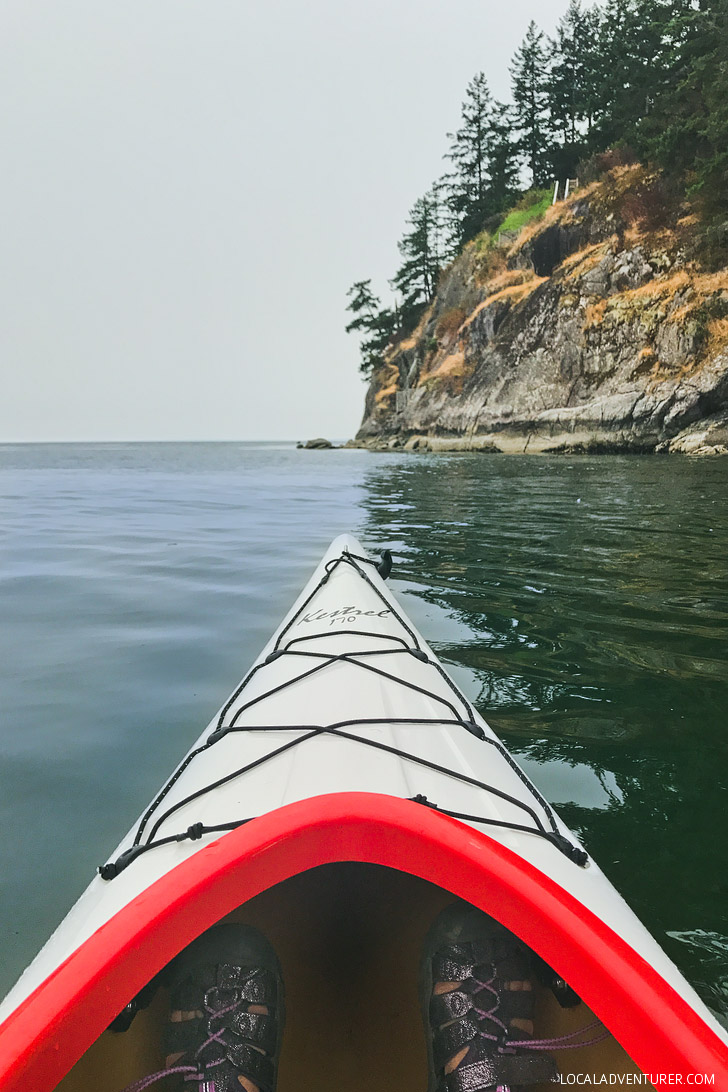 Roberts Creek
Gumboot Cafe – This establishment has been a local favorite for over 20 years. They focus on plain and simple, yet delicious food. They also host community events like art exhibits, improv nights, and live music.
Community Mandala – Created in 1997, this mandala started as a way to paint over negative graffiti in the parking zone of the beach. Since then, it has turned into an evolving art piece that changes annually where the public can come contribute to the piece.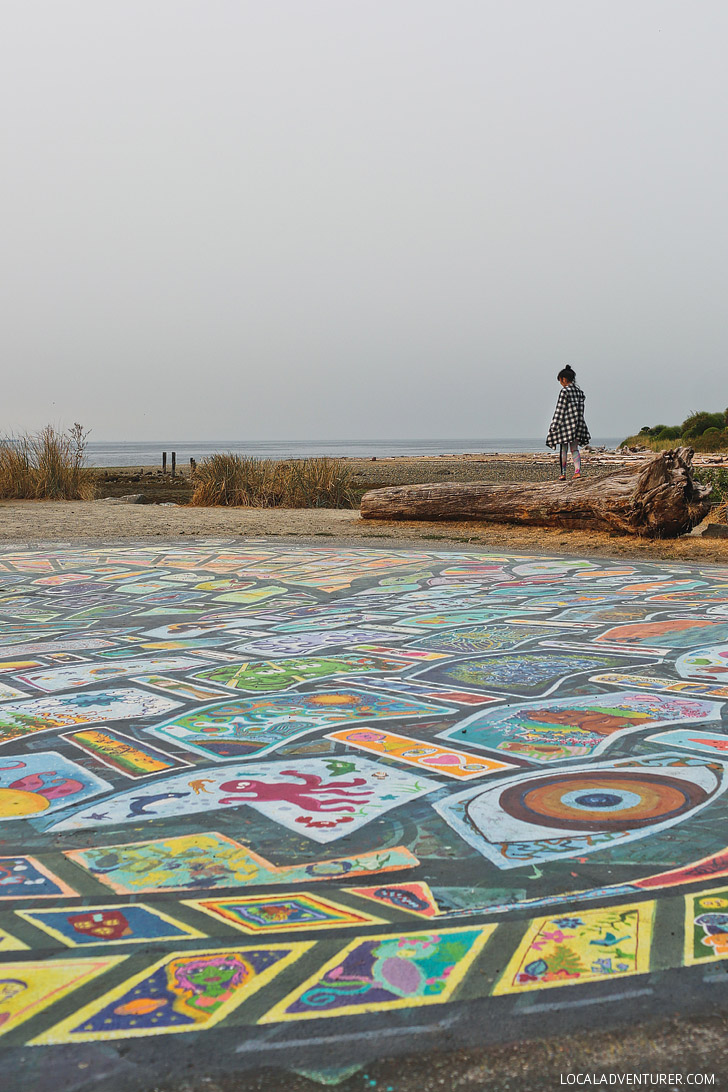 Sechelt
Hangar Climbing Lounge – This indoor bouldering gym is unique in that it gives their members 24/7 access. You can pick your own music and there is an honor system snack and beverage bar. Although it's a small gym, it has a lot of fun, creative routes.
The Lighthouse Pub – If you're looking for the local spot, then this is the place to be. It has amazing views of the marina and surrounding areas, and you can watch float planes land and take off.
Basted Baker – For anyone who gets bored ordering the same thing over and over again, this is your spot. The menu is always changing, but no matter what they are serving, they still focus on high-quality food.
Sechelt Visitor Centre – Stop by to get the most up-to-date information in the area.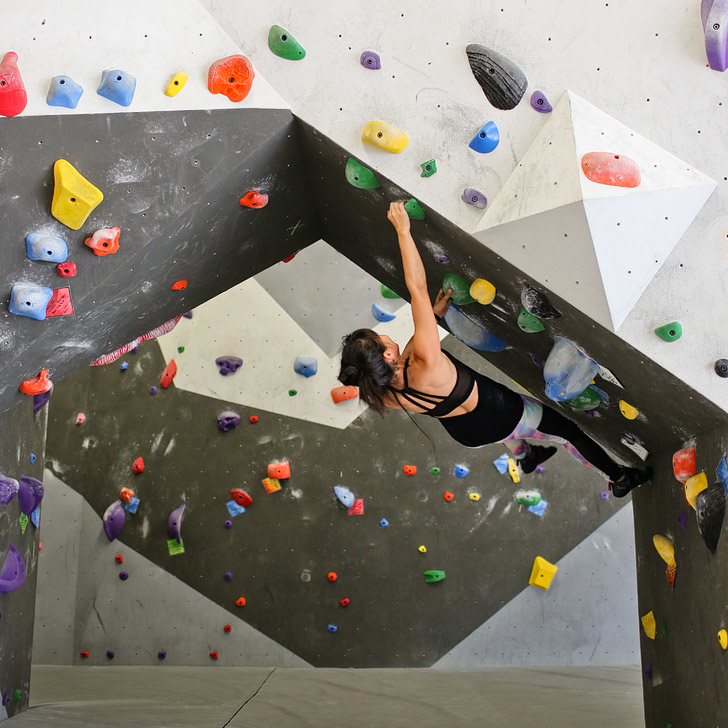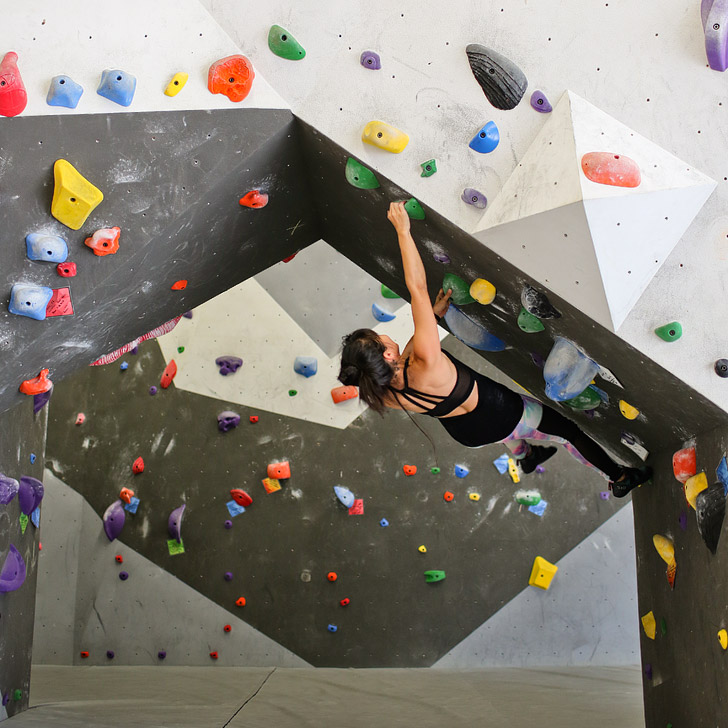 Halfmoon Bay
Smuggler Cove Provincial Park – Used by rumrunners in the 1800's, this is now a popular spot to hike and see the Sechelt Peninsula.
Madeira Park
Oak Tree Market – Madeira Park is the main shopping center for the Pender Harbour region. Stop in to pick up any supplies you might need especially if you're camping.
Egmont
Skookumchuck Narrows Provincial Park – This is a beautiful park to explore, and if you visit at the right time, you can experience an amazing natural phenomenon. During extra large high tides, the flow of salt water switches, reversing the direction and power of the rapids. As a result, standing waves and powerful whirlpools are created, bringing in extreme kayakers and surfers from all over the world. We got to witness it at an XL high tide, and it was incredible!
West Coast Wilderness Lodge: Inlets Restaurant – Fresh seasonal cuisine paired with an overlook down a craggy bluff.
Where to Stay: Backeddy Resort & Marina – 600 feet of remote shoreline make this waterfront area a perfect place to play and stay. They even have amazing Geodesic Tents for a great glamping experience.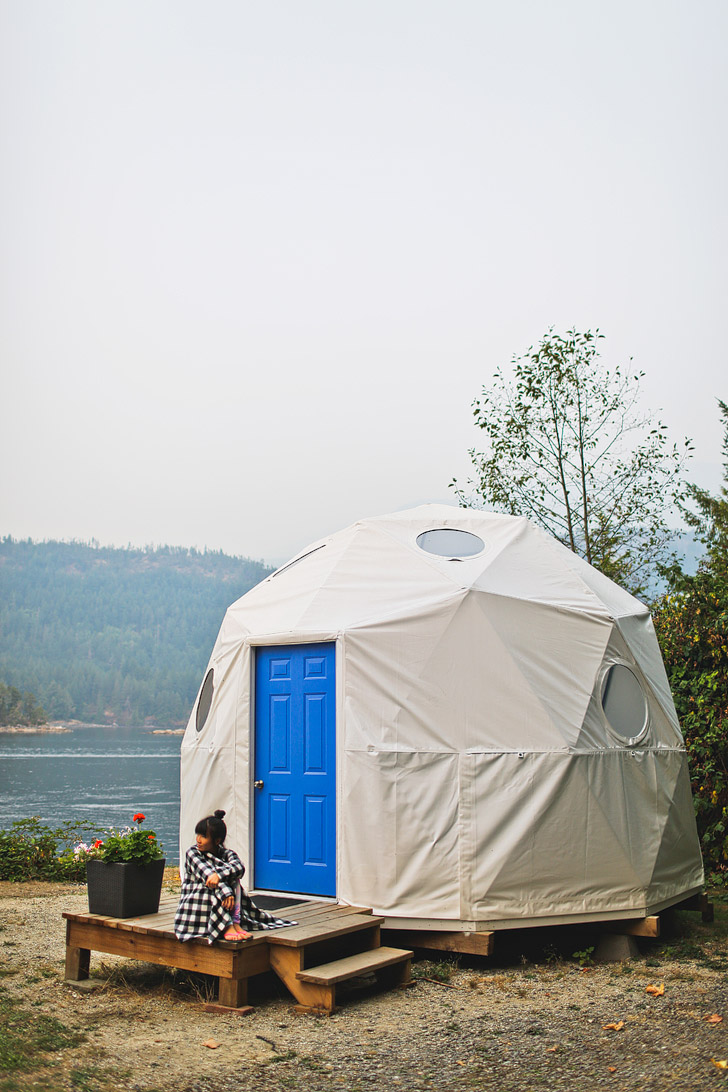 Garden Bay
Mount Daniel – Facebook fans voted Mount Daniel the "Most Romantic" trail on the lower Sunshine Coast. This short but steep hike takes you to amazing views of the surrounding area.
Powell River
Base Camp – This cafe and eatery focuses on local cuisine and art. Try their pulled pork egg sandwich, which is off menu.
Townsite Brewing – This brewery is where BC's only Belgian Brewmaster works and it's the only brewery on the Northern Sunshine Coast. They name everything after local sites and languages.
Costa Del Sol – Get a mix of Mexican and Latin flavors using local ingredients. We loved their ahi tuna tacos so much that we had to get another order.
Where to Stay: The Old Courthouse Inn – Once home to the "courts," jail, police station, and other Provincial Government Services, it is now a hotel located in the National Historic District and conveniently a block away from Townsite Brewing. We stayed in the Police Station room.
Lund
Nancy's Bakery – Known for their cinnamon buns. Nuff said.
Terracentric Coastal Adventures – Hop onto a 21-foot rigid hull inflatable Zodiac Hurricane and sit back while they take you on a tour of the beautiful Desolation Sound.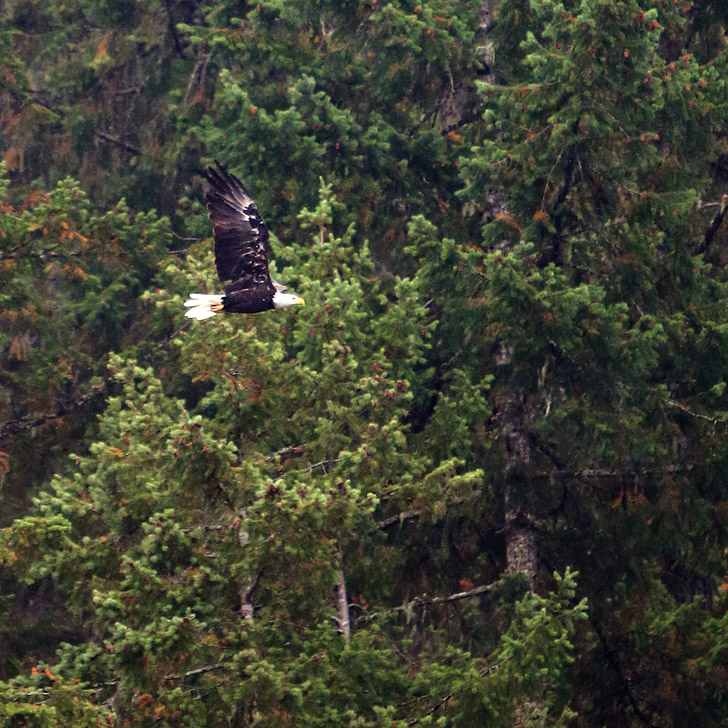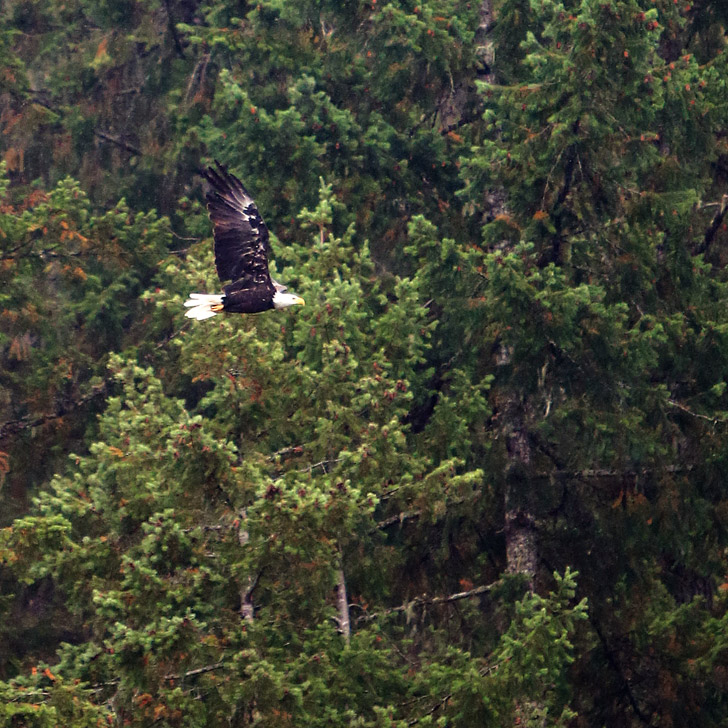 Directions: Getting There via Ferry
The best way to see the Sunshine Coast is via car, and if you're bringing a car, the British Columbia Ferry Services helps you get there. You also need to hop on a ferry to get from the Lower End to the North End of the coast. It's the primary provider of ferry service in the province and one you'll want to familiarize yourself with to get around. The two that you will take along the sunshine coast are:
Horseshoe Bay to Langdale (40 minutes)
Earl's Cove to Saltery Bay (50 minutes)
A few Tips when Planning a Ferry Ride:
Check times online and be sure you have the correct date. The schedule changes based on the season.
Arrive at least 30 minutes prior to sailing. Reservations will be canceled if you don't.
A reservation is recommended during busy season (summer).
You only pay for one direction of the ferry: Horseshoe Bay to Langdale, and Saltery Bay to Earl's Cove. When you are traveling the opposite directions, there is no fee.
On directions that don't require reservations, get there early. During the summer, ferries will fill up. We arrived 1 hour to 1.5 hours ahead of schedule.
The ferries take all vehicles, including bikes. Pets are also welcome.
If you're on foot or bike, you can hop onto the Sunshine Coast Connector, a bus that takes you from downtown Vancouver and the Sunshine Coast through to Powell River via select BC Ferry sailings.
Map of the Sunshine Coast Ale Trail
Essential Tips for First Timers
When to Go: The coast is mostly mild, although it can reach 32°F (0°C) in the winter and 90°F (30°C) in the summer. Summers are the busiest, which means everything is open, whereas Spring and Fall may have limited hours.
How long you need: We did the trip in 4 days and 3 nights, but it can be done in a weekend.
Be flexible: the Sunshine Coast has an island vibe, that includes how they run their businesses. Sometimes businesses will be closed or have limited hours. If you're a planner, be prepared with a plan B or C.
Pack Layers. No matter what time of year you go, pack layers so that you can stay warm in the morning and evenings but shed your layers when it gets hotter in the day.
Visitor Centres. There are multiple visitor centres along the coast where you can get more information and up-to-date conditions of the area.

Gibsons Visitor Centre
Sechelt Visitor Centre
Pender Harbour Visitor Information Centre
Powell River Visitor Centre
Have you heard of the Sunshine Coast? Which of these spots do you want to visit first?
DID YOU ENJOY THIS POST? PIN IT FOR LATER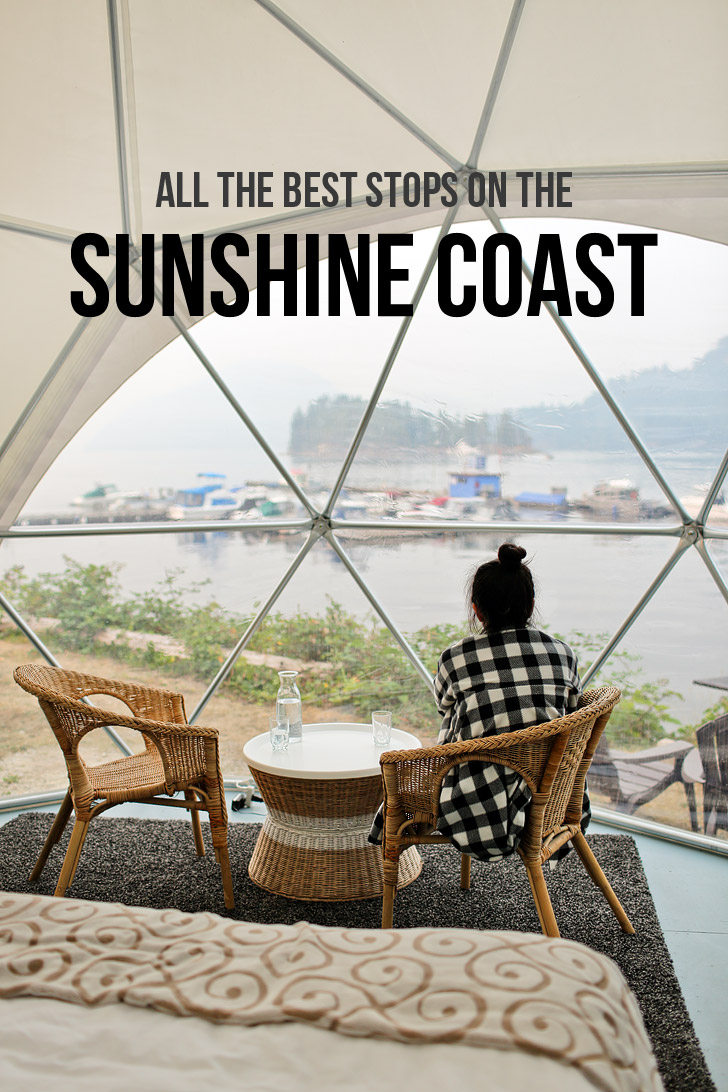 SEE More Canada Guides
⟡⟡⟡⟡⟡
"Discovery consists not of seeking new lands but in seeing with new eyes" – M. Proust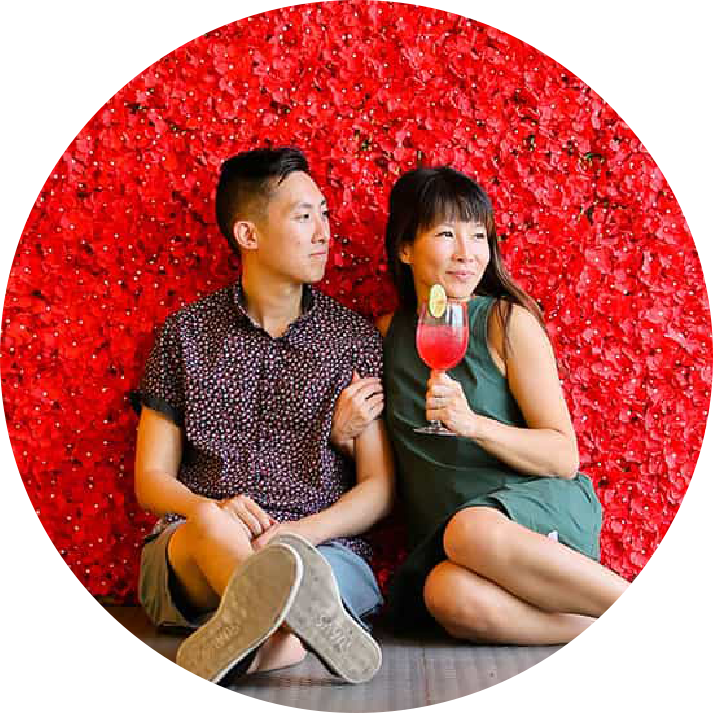 Esther + Jacob
Esther and Jacob are the founders of Local Adventurer, one of the top 5 travel blogs in the US. They believe that adventure can be found near and far and hope to inspire others to explore locally. They explore a new city in depth every year and currently base themselves in Las Vegas.
Follow on Instagram (E + J), YouTube, TikTok, and Pinterest.