When we planned our weekend getaway to Astoria, OR, we wanted to find the perfect place to call home base. We were recommended the Cannery Pier Hotel & Spa, which has become an iconic spot in Astoria. Not only was it the perfect location, but our experience there completely exceeded our expectations. Here's why we think you should stay here too!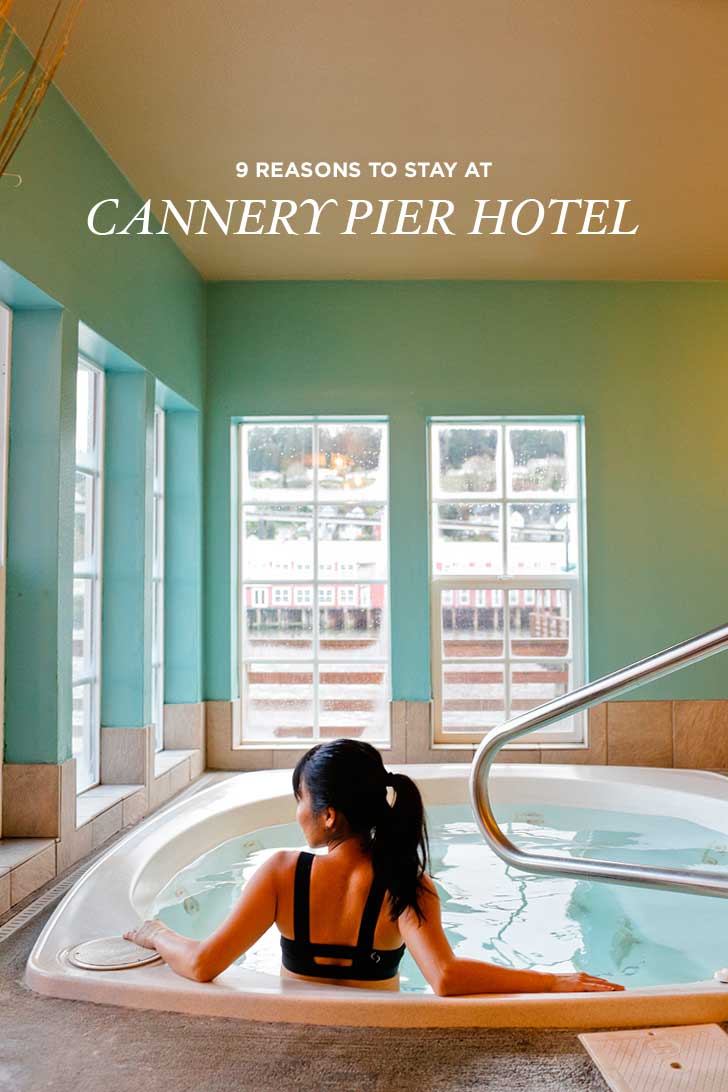 Pin
1. Location
Location is always important. The Cannery Pier Hotel & Spa is located right on the river. The riverwalk is one of the big attractions in Astoria, and it goes right by the hotel! You can also take a short stroll or get a ride to downtown and bunch of restaurants.
2. The bridge and river views
This one is the most obvious. You can conveniently leave your windows open all day and night to enjoy the view of the river and the famous Astoria-Megler Bridge. You get even more great views from the lobby and around the hotel.
Can you believe this was right outside our window? The rainbow was the cherry on top!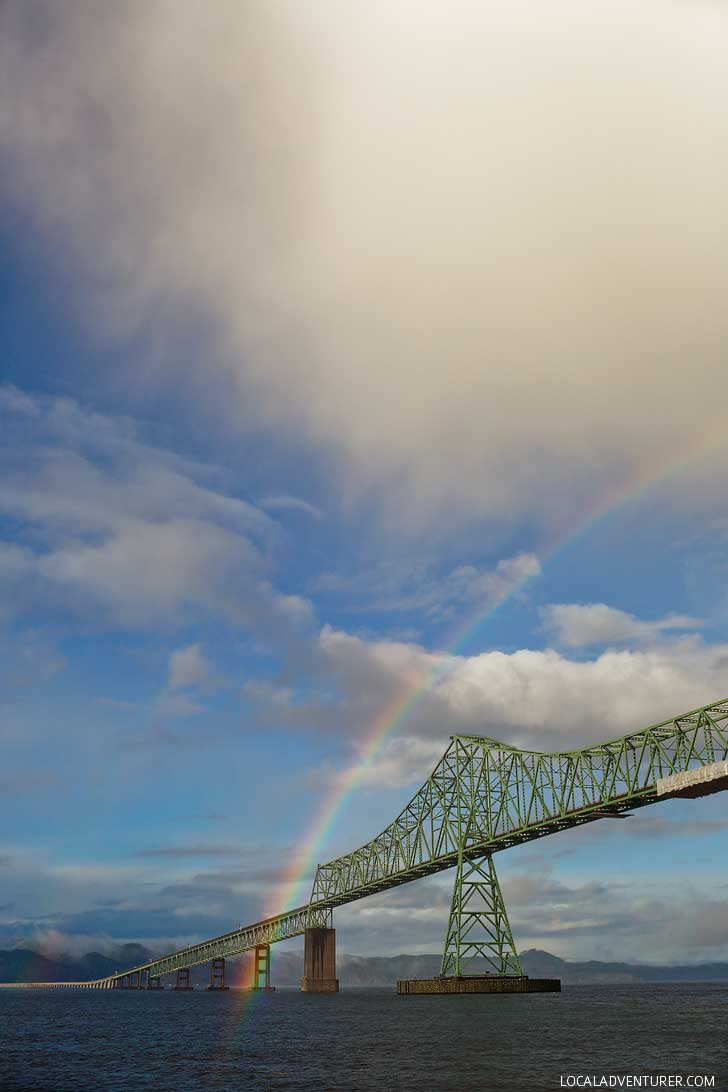 Pin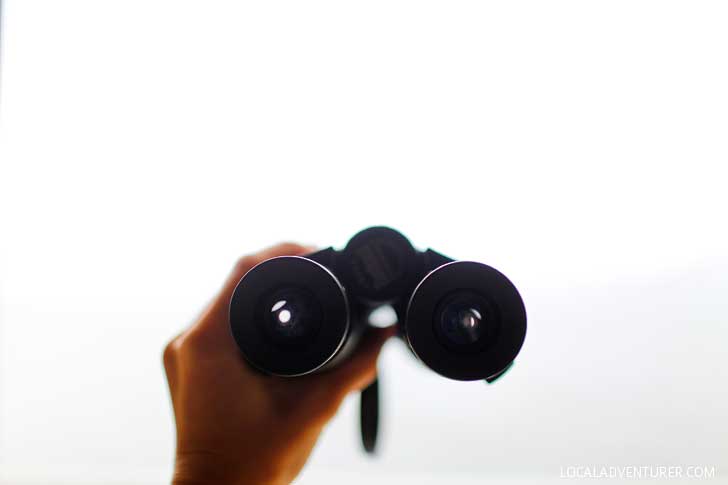 Pin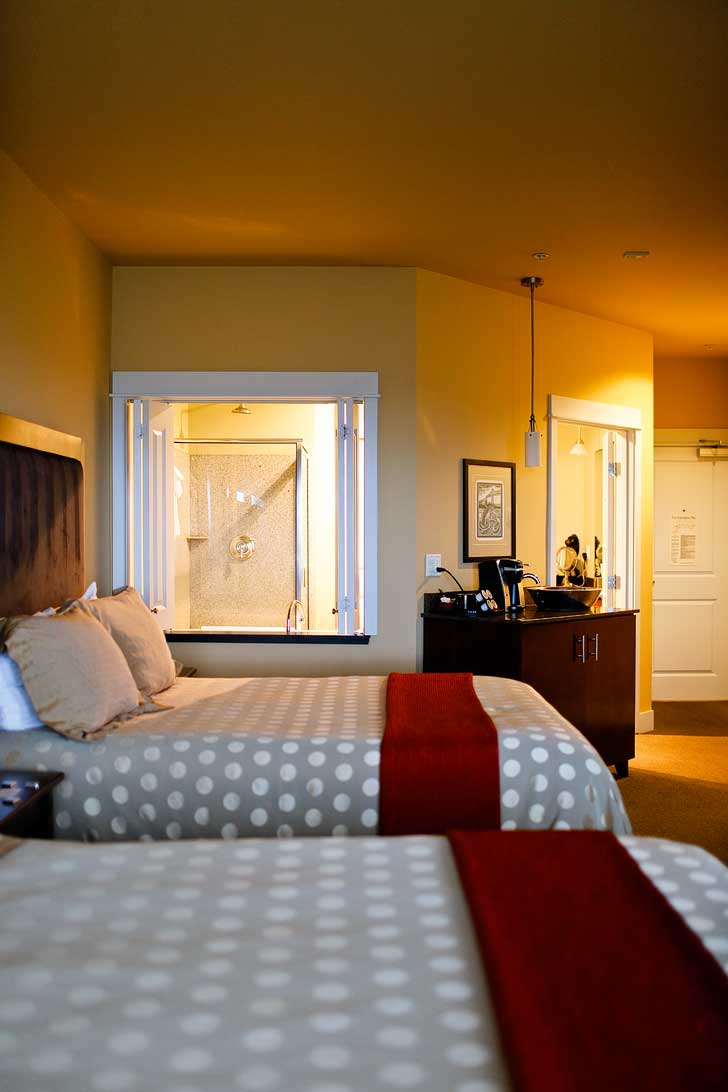 Pin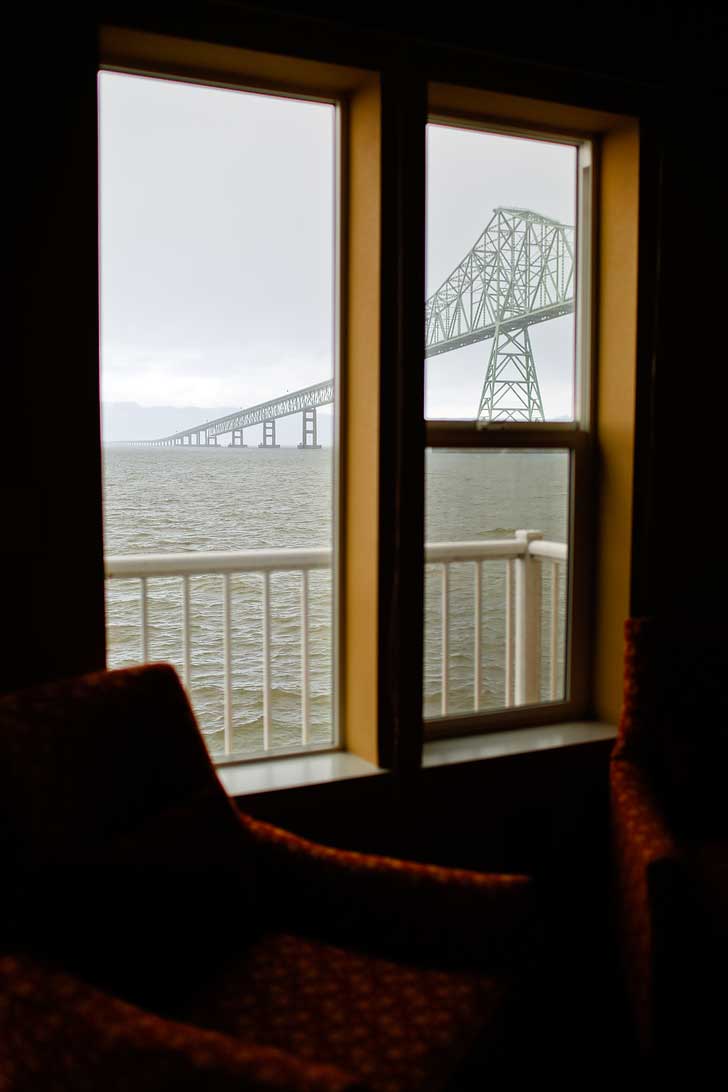 Pin
3. Wine & Cheese reception
Every evening from 5-6PM they have wine, cheese, and lox complimentary for guests. The wine is all local and if you don't drink, they have delicious sparkling cider from France too. It's hard to say no to wine, but some nights we just opted for the cider because it was just that good.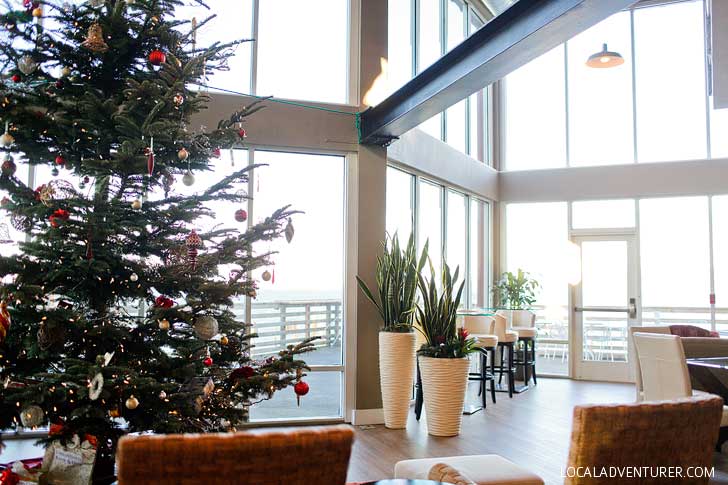 Pin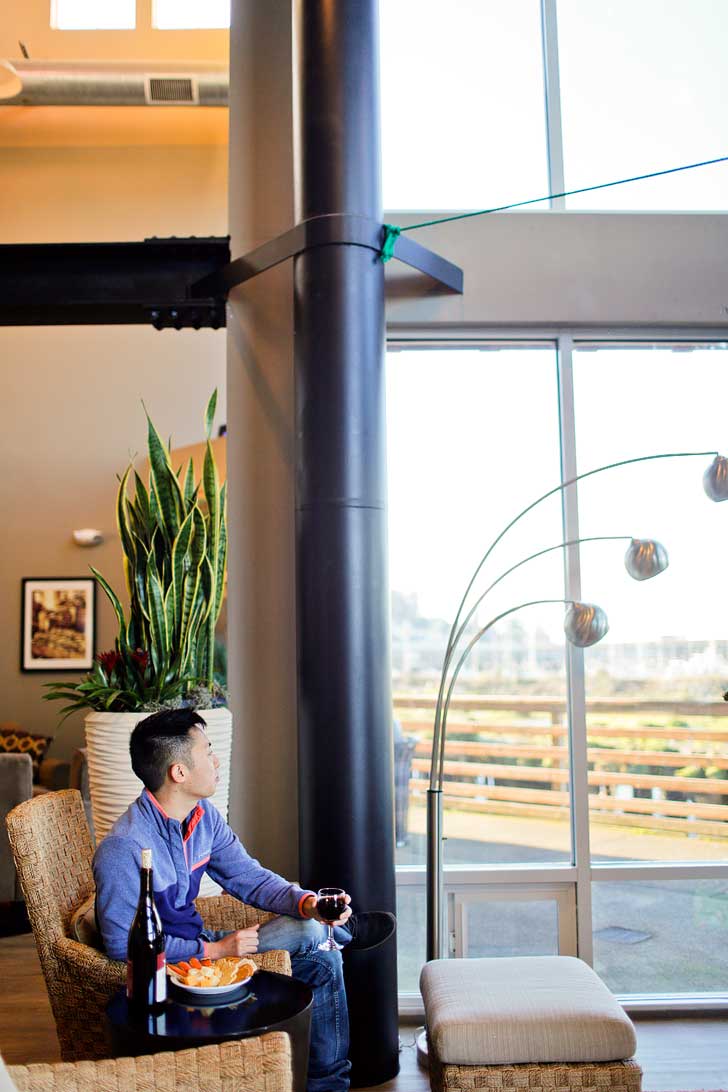 Pin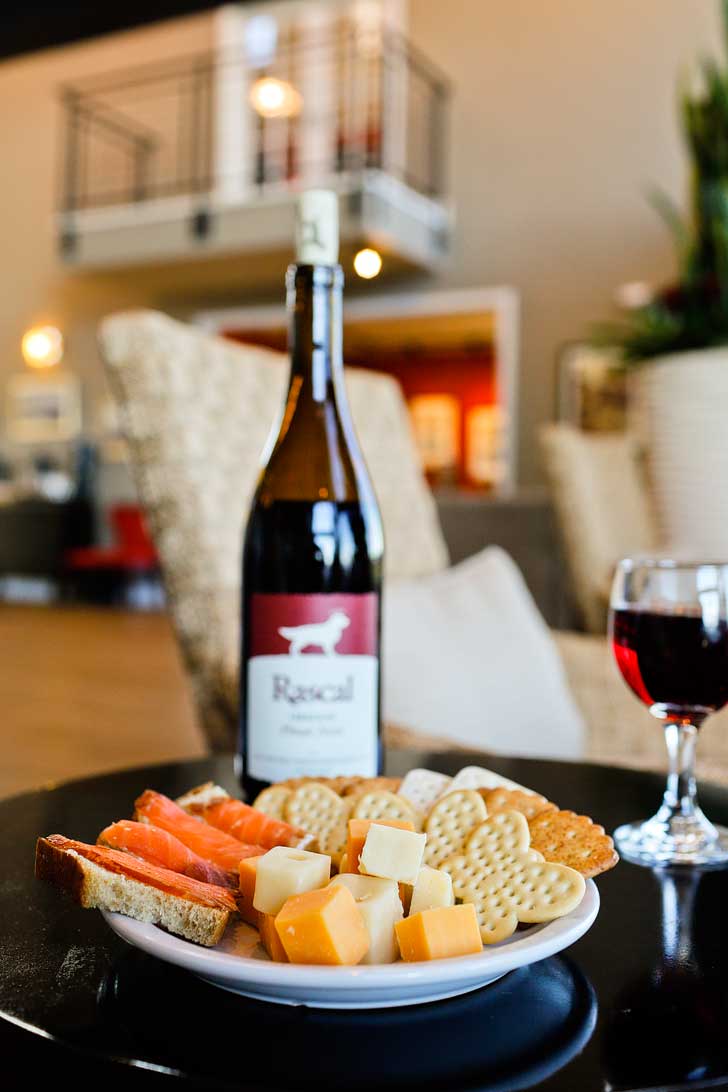 Pin
4. Rooms were nice and comfortable with a fireplace
Each of the rooms are comfortable and cozy. What's even better is the fireplace that you can start up anytime you want. At the end of wine and cheese hour, we brought an extra refill of wine to the room to cozy up next to the fire.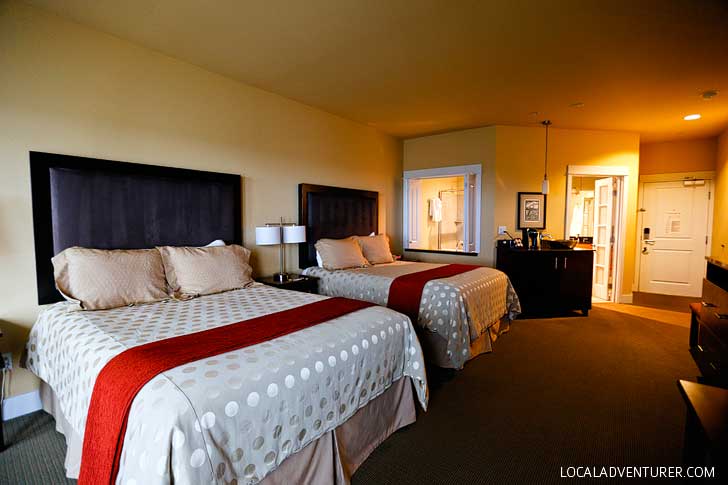 Pin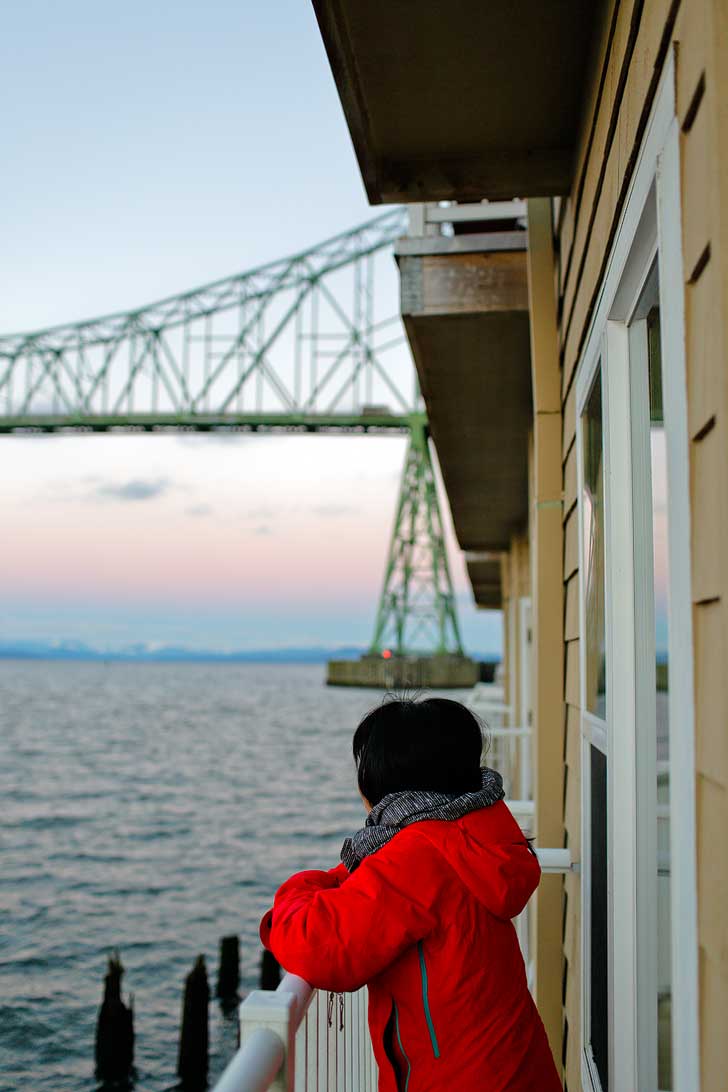 Pin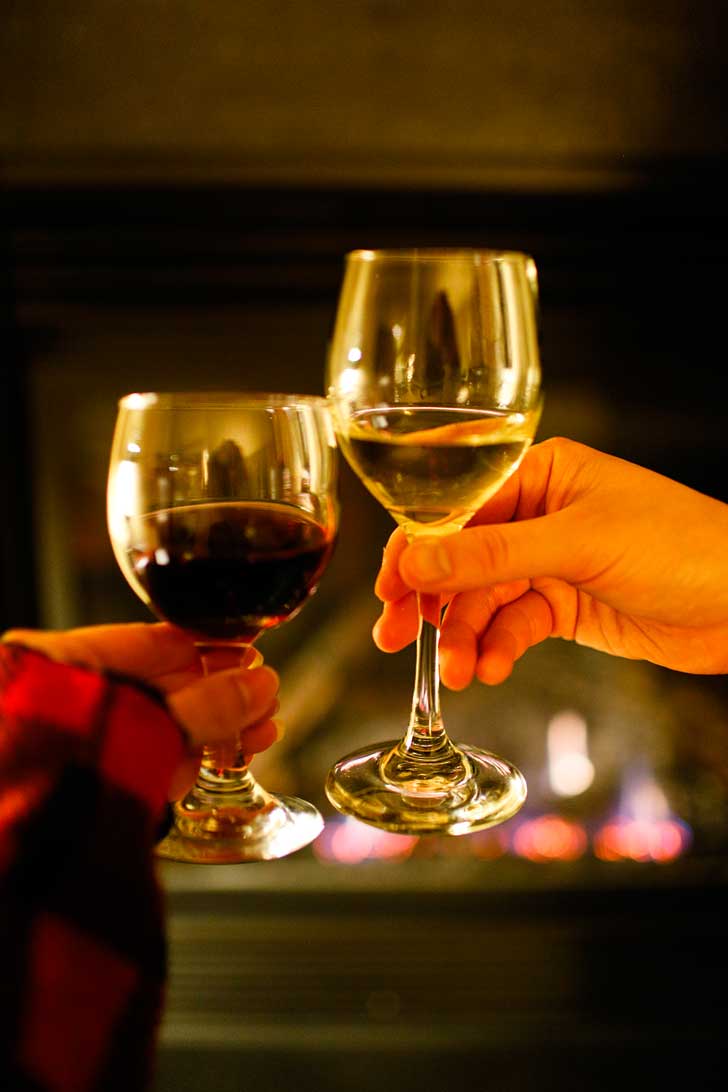 Pin
5. History
The hotel is built right on top of the 100-year old pilings that previously supported the Union Fisherman's Coop Packing Company that was there. The history is also in the details of the hotel – just ask any of the staff to point some out. You can also stroll through their small museum on the second floor that talks about the importance of fishing in the area.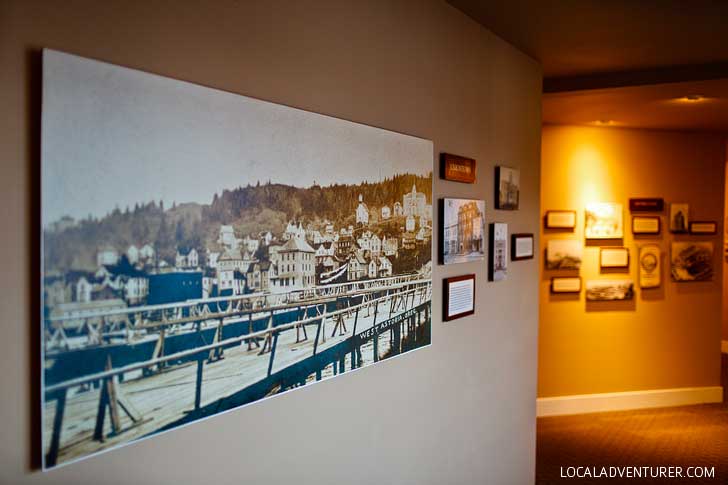 Pin
6. Vintage cars to drive you into town
Whether or not you love cars, the Cannery Pier Hotel & Spa offers an amazing service. They have two vintage cars that will take you to and from restaurants in Astoria. All you have to do is make a reservation at the front desk – be sure to make it early.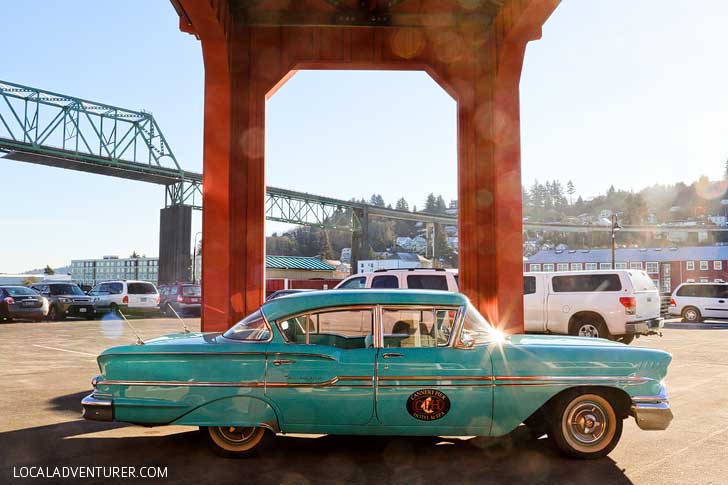 Pin
7. Barges & Boats
Each day, multiple barges and boats come by. It's amazing to see the sheer size of them just glide by. Stop by the front desk to grab a daily schedule so you can keep an eye out for them.
Pin
8. Spa
The hotel offers full spa services, but they also have a hot tub and authentic Finnish sauna that is complimentary for guests to use. We took advantage of this each night after being out in the cold.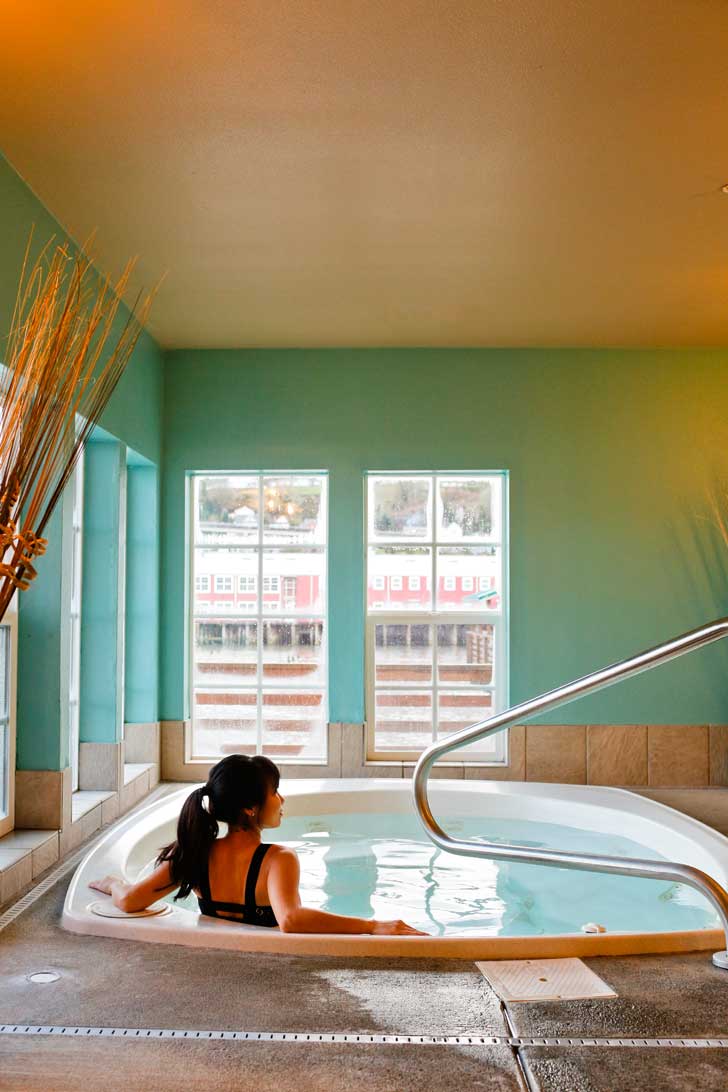 Pin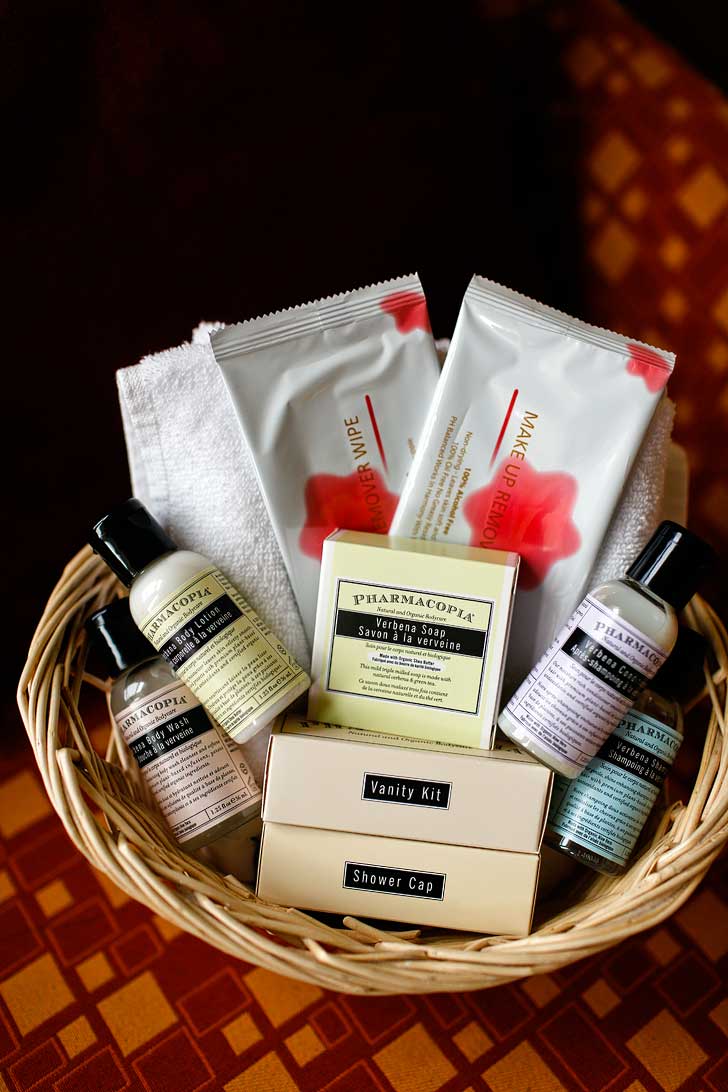 Pin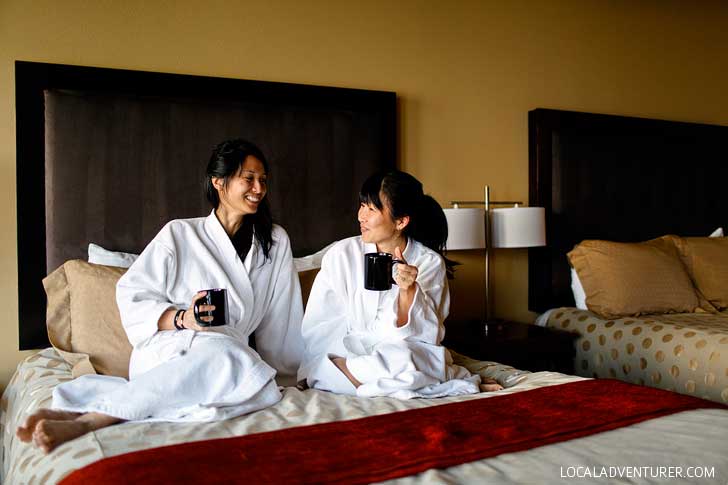 Pin
9. The Staff
The staff at the hotel were really welcoming and helpful. If you need any tips for local places, they can point you in the right direction. Also, we heart Spence! He was the best! Be sure to say hi for us if you see him.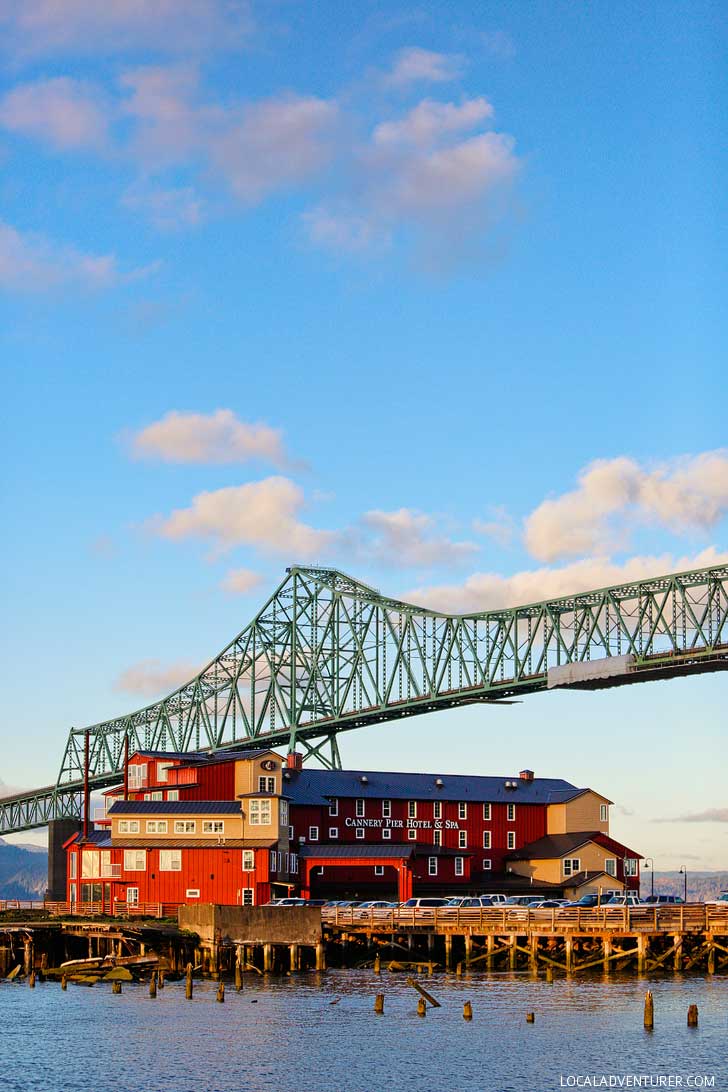 Pin
If you're not convinced yet, check out reviews and find the best prices here:

Did you enjoy this post? We'd love for you to pin it!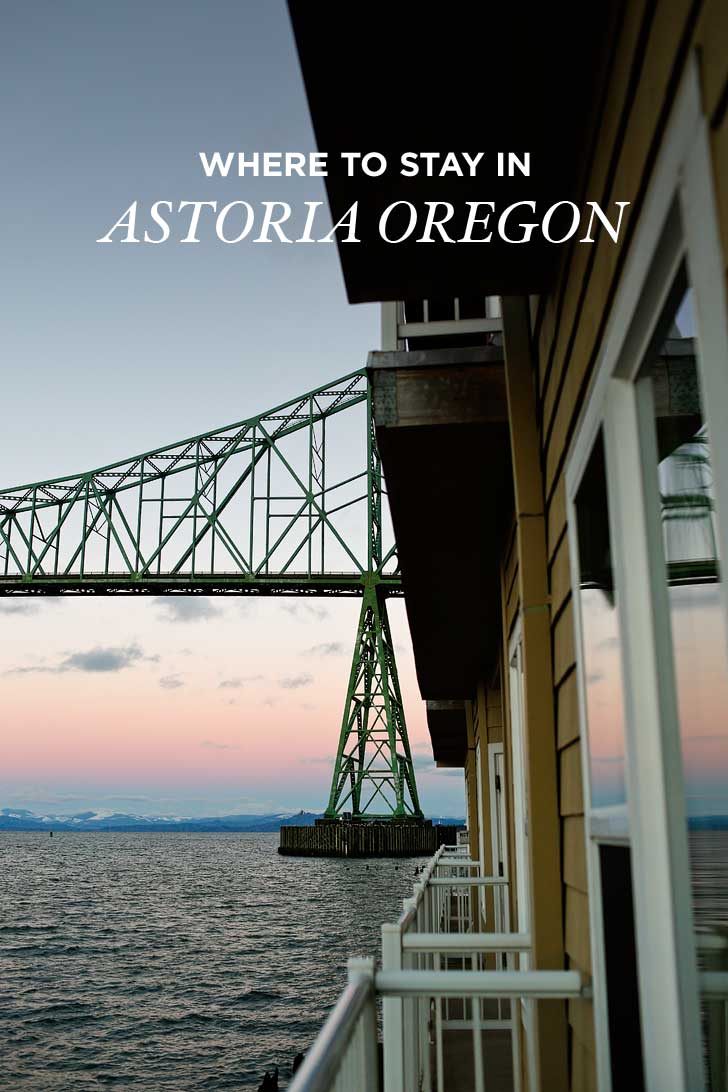 Pin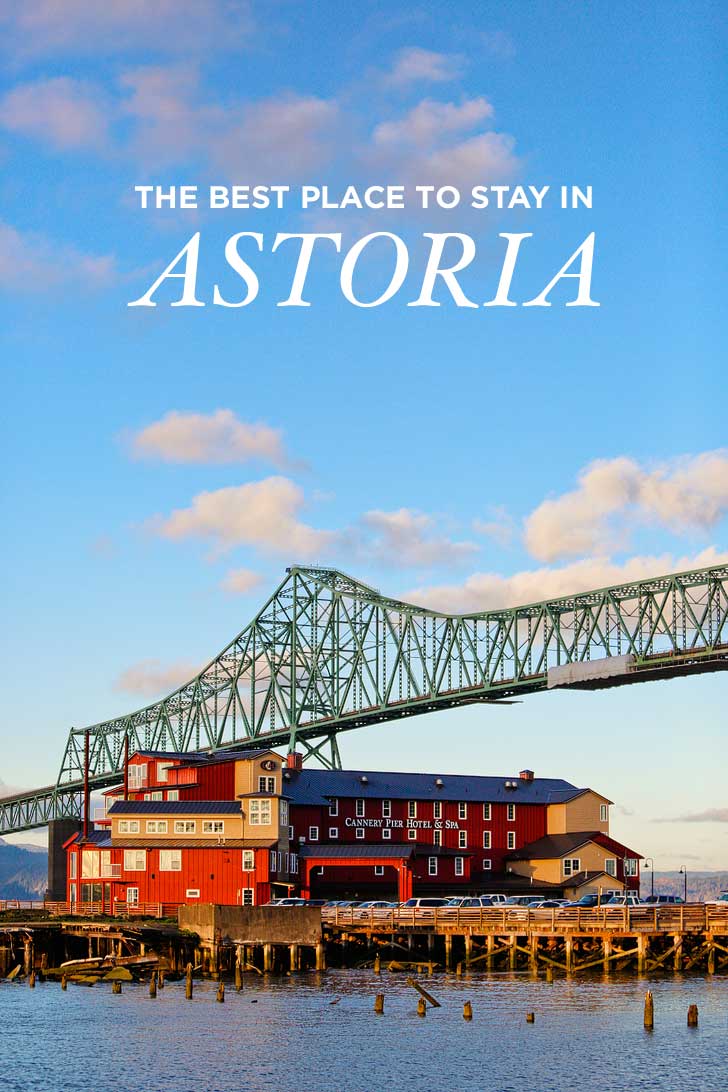 Pin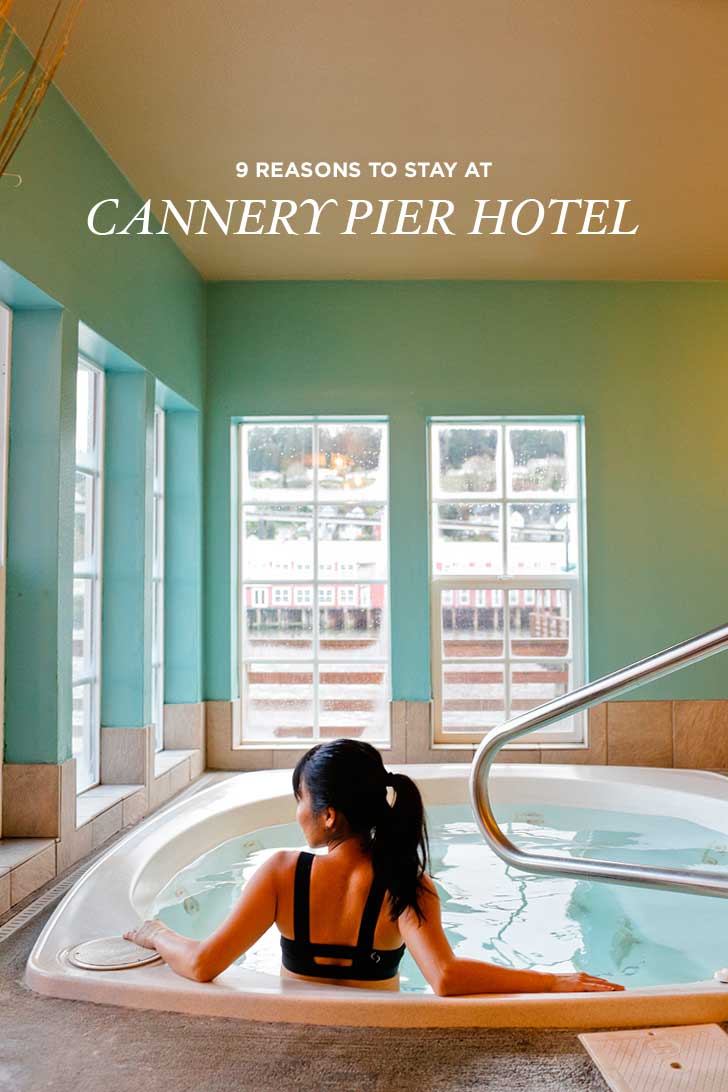 Pin
Which of these are most important to you when looking for a hotel? Anything else you look for?
If you're not staying here, they also have great Spa services. Our friends who stayed at another hotel ended up coming in to have a spa day. If you're looking for things to do in Astoria, read 15 Unique Things to Do in Astoria.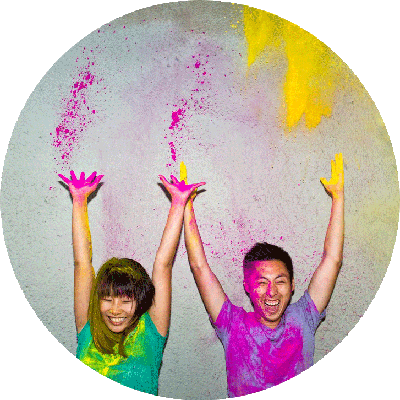 Pin
ESTHER + JACOB
Esther and Jacob are the founders of Local Adventurer, which is one of the top 50 travel blogs in the world. They believe that adventure can be found both near and far and hope to inspire others to explore locally. They move to a new city every year and currently live in Portland, Oregon.