We are currently in the Philippines (learn our Philippines trip here and here). Meanwhile, I wanted to give you an overview of our trip to the Galapagos Islands.
Galapagos National Park covers 97% of the 18 islands and it is a UNESCO World Heritage Site. Only four of the islands are inhabited by people: Santa Cruz, Floreana, Isabela, and San Cristobal. We were able to visit Santa Cruz Island and Isabella Island during our 4-day stay. These were the highlights of our trip in the order that we visited them.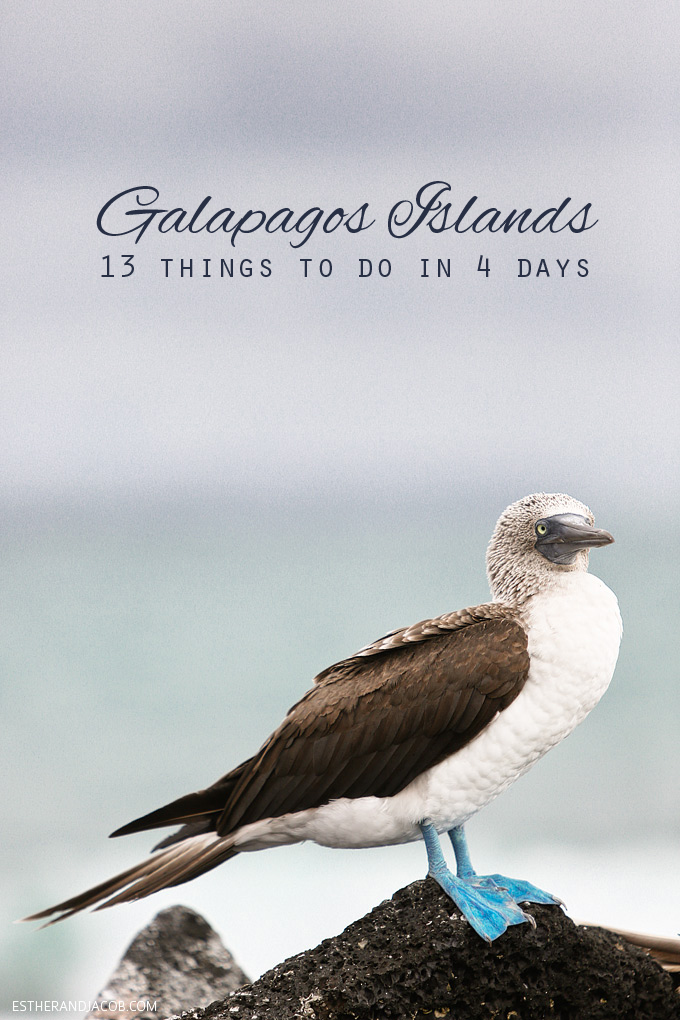 Click on each link to see full posts. Be prepared for lots of photos. I haven't taken so many photos since I quit wedding photography!
13 THINGS TO DO IN THE GALAPAGOS ISLANDS (Santa Cruz and Isabela Island):
Twin Craters formed by the collapse of the volcanic roof.
Some crawling required.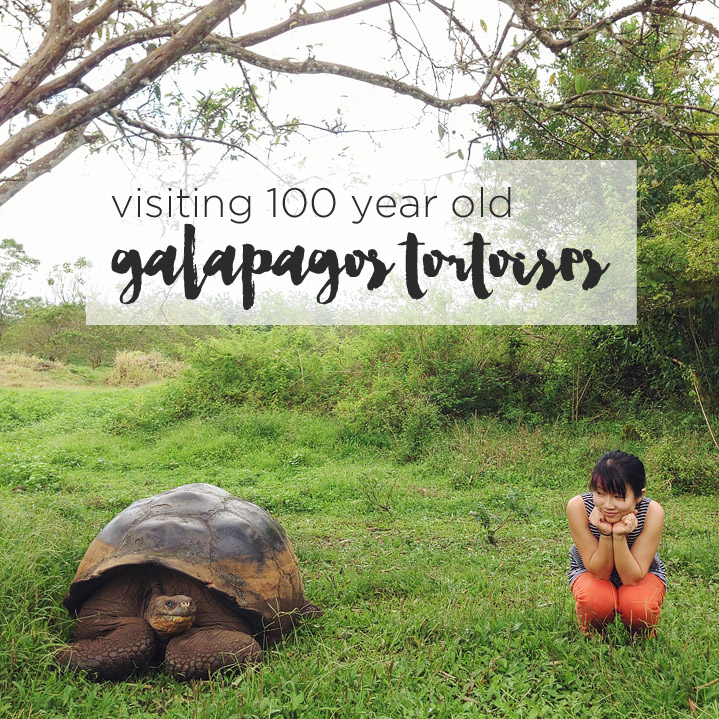 will find shore birds picking up fish scraps and also crabs and iguanas.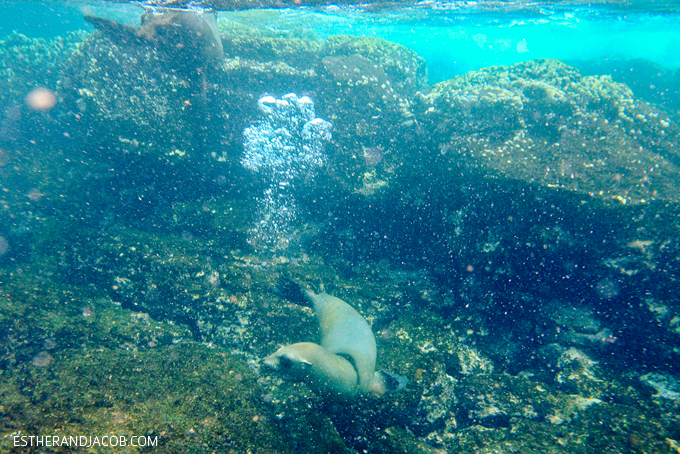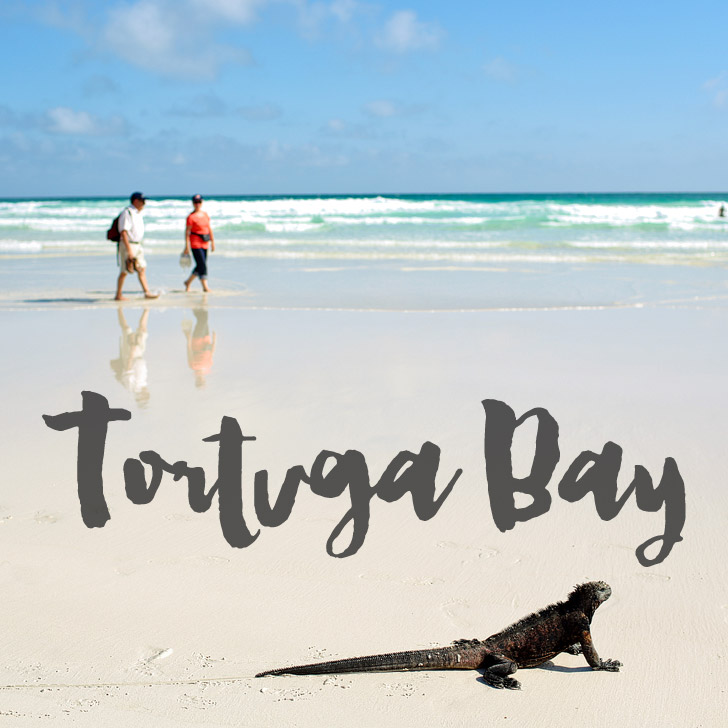 the habitat for the Galapagos penguins, the second smallest in the world. We also snorkeled with sea turtles and other marine life and saw sharks in the canals.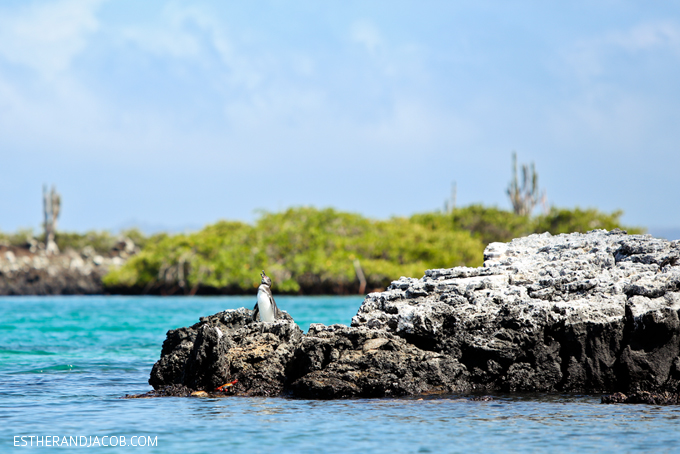 the world's second largest volcanic crater.
a Galapagos safari camp and quaint highlands farm with roaming giant tortoises.
exploring along the coastline by bike. Found tortoises and blue-footed boobies!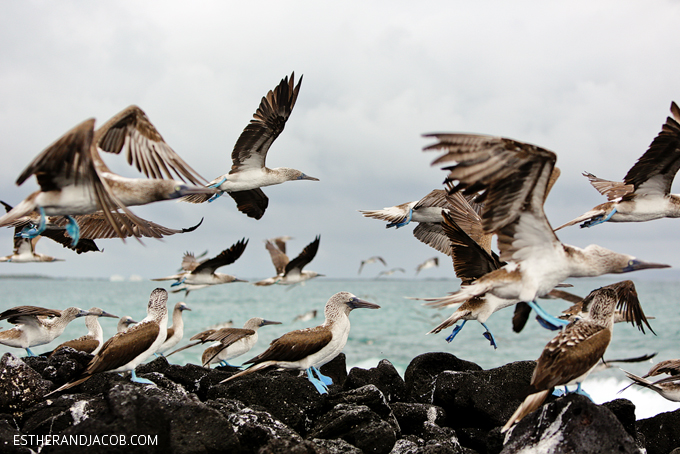 Tips for your visit to the Galapagos Islands (Each individual post will have specific tips for the excursion):
You must book a cruise 1 year in advance. We booked 3 months in advance and only had the option of land tours.
Cruises are pricier, but I would recommend the cruise if your priority is to see a lot of different animals and landscapes, since it transports you to each island while you are sleeping rather than taking up part of your day.
The land tour was through Galapagos Alternative, who booked all our activities and hotels.
Our priority was seeing animals. If it is yours also, you can search by animal here and see which islands to visit.
Bring mostly small change in US dollars, which is their currency.
It was 100 USD to enter the Galapagos Islands, and an additional $5 to enter Isabela Island.
Learn some spanish! The majority of the people there do not speak English, so it helps to know the basics.
If you are traveling between islands, try to travel by plane instead of by small boats. If you don't have a choice, bring motion sickness medication. It's very likely that you will get motion sick with it's poor ventilation combined with choppy waters. I kid you not, 3 people threw up on our boat, and I felt sick the entire time.
Sometimes smaller international airports want to see a printed copy of flight itineraries before they let you inside. Print your itineraries just in case.
Will be putting together photography tips and a how to pack video & blog for a 4 day trip to the Galapagos soon! <3
Check out our video montage of our Galapagos trip!
What looks like the most interesting excursion to you?