Iceland is a hot destination right now! You can easily get multi-day layovers from the US to Europe, and most likely you'll be starting your Iceland trip in Reykjavik, the capital and largest city. If you're visiting Reykjavik for a day or two or just passing through, here are our picks for things to do!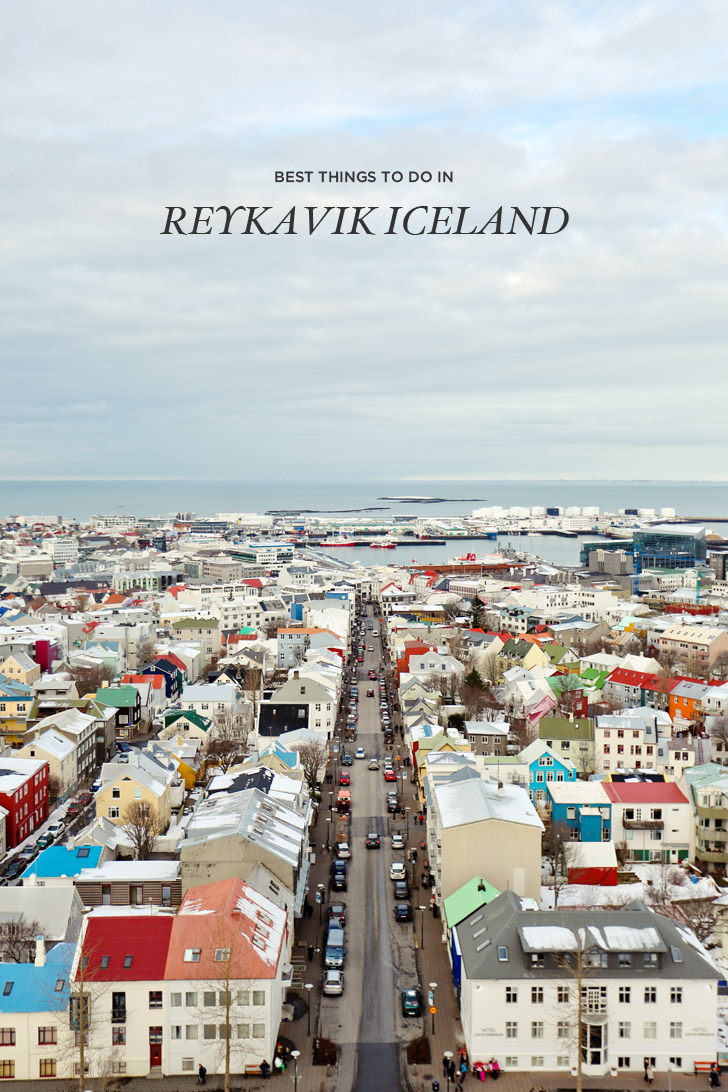 Pin
11 INTERESTING THINGS TO DO IN REYKJAVIK ICELAND
1. Enjoy the Views from the Top of Hallgrimskirkja Church
The Hallgrimskirkja Church is a beautiful and unique landmark in Reykjavik. The architecture is inspired by the basalt column of the Svartifoss waterfall, and it also has one of the best views of the city. You can purchase a ticket in the gift shop (900 ISK or approximately 7 euros per person) to take the elevator to the top where you get that ubiquitous Reykjavik photo.
Pro-tip: The elevator is small and only takes 6 people up at a time, so there's usually a long line waiting. Jacob didn't think it was worth the price and time, but I was happy to get the photos. If we had a do-over, only one of us would go up on behalf of the rest of the group.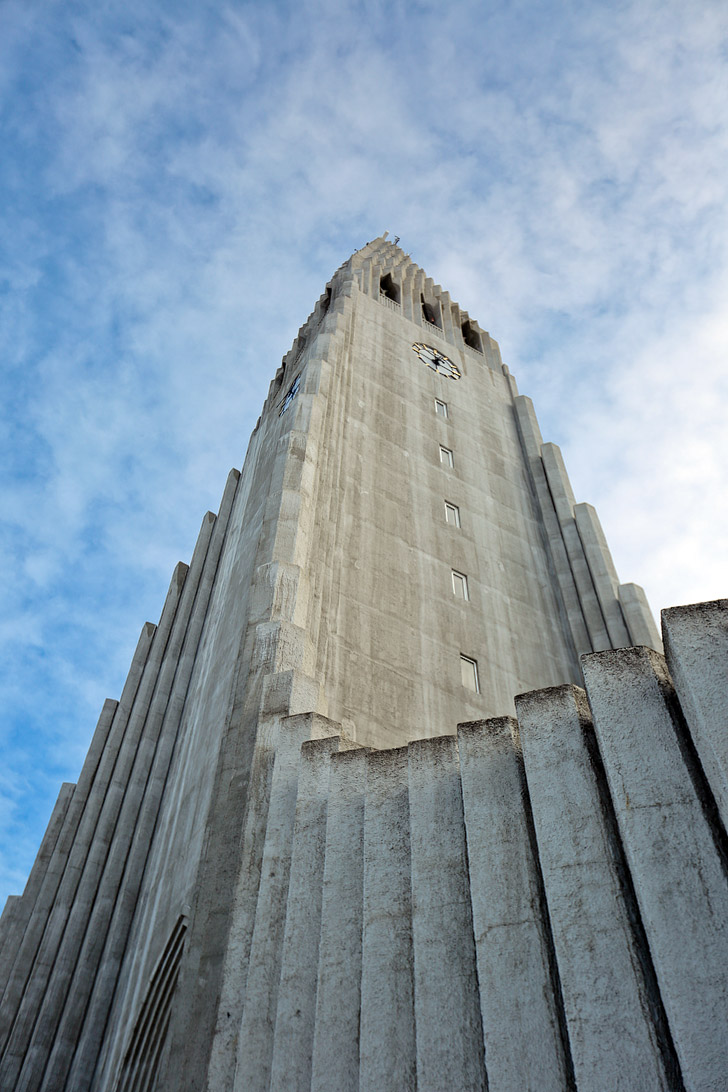 Pin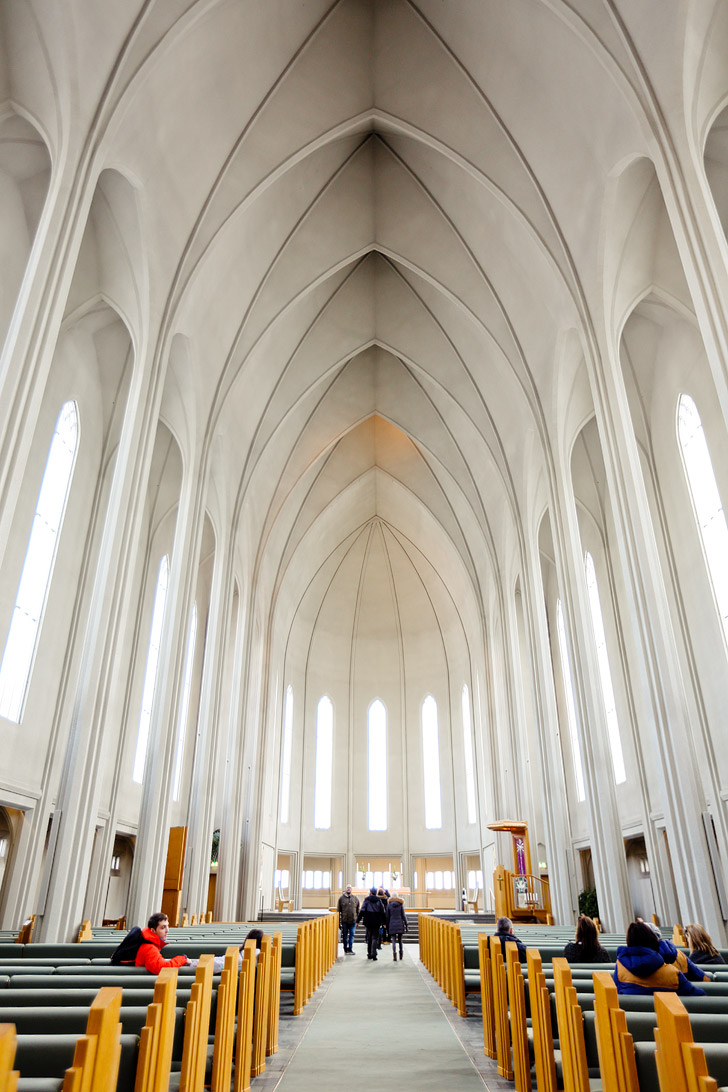 Pin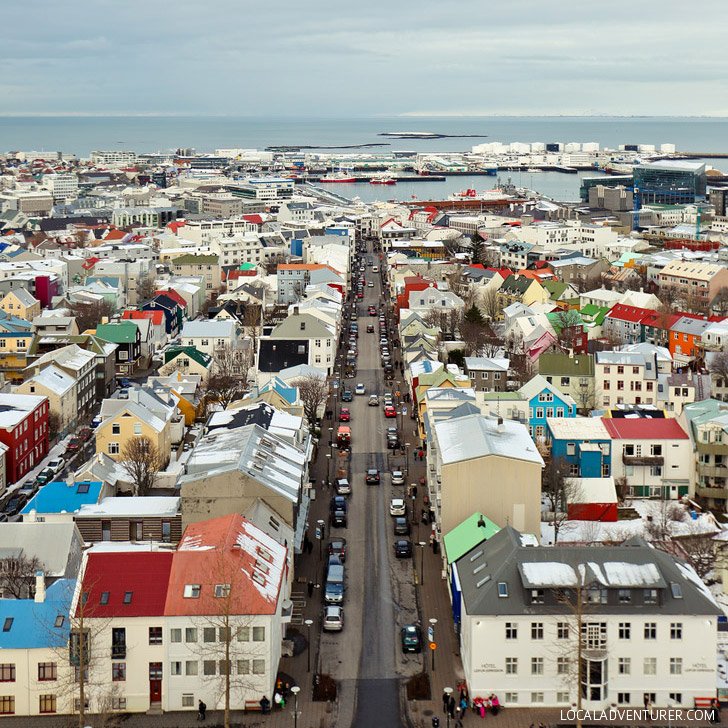 Pin
2. Grab an Icelandic Hot Dog at Bæjarins Beztu Pylsur
This hot dog stand is known to sell the best hot dogs in Iceland (the name literally means "The Town's Best"). CN Traveler says it's the one dish you must eat in Iceland. If you eat here, they will probably also mention that this is Bill Clinton's spot! Although you can get one the way you like it, their classic Icelandic dog comes with remoulade (a mayo-based sauce, mustard, ketchup, crunchy onions, and raw onions).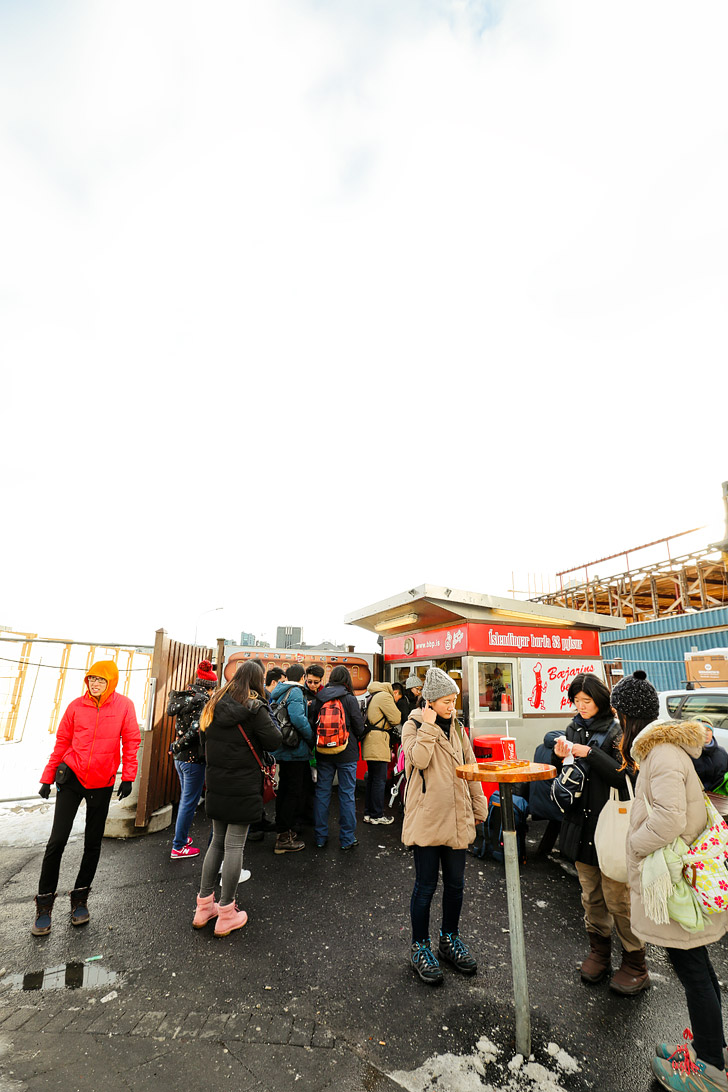 Pin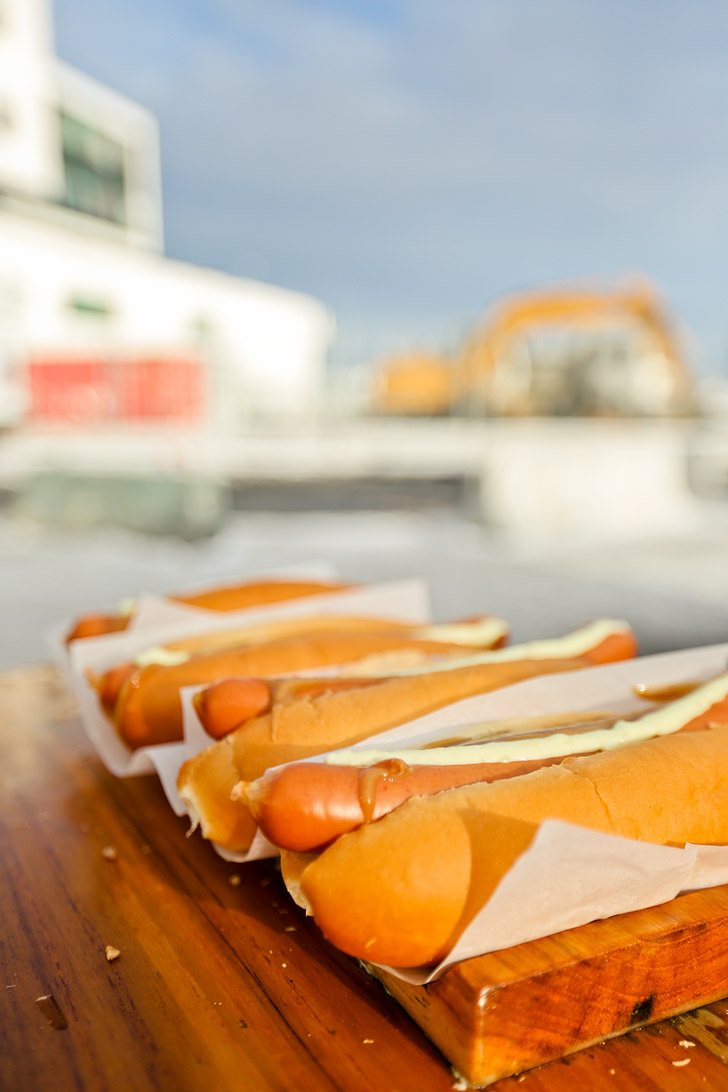 Pin
3. National Museum of Iceland
Learn more about the history of Iceland at their National Museum. You'll hear bits and pieces of it from tour guides and other locals, but this is the place to go to see it all.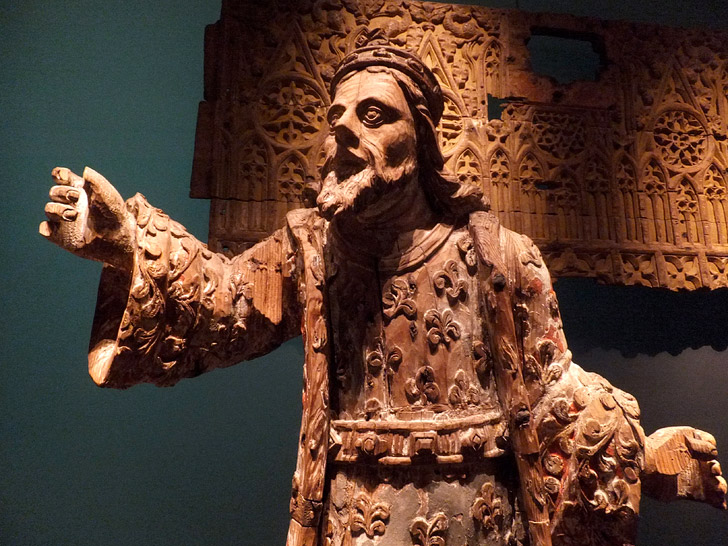 Pin
photo: Lebatihem
4. Blue Lagoon
Blue Lagoon is easily the most popular tourist destinations in Iceland. It is actually outside of the city, but right next to the Reykjavik airport. Yes, it's really touristy. Yes, it's manmade. But you really don't have anything quite like it anywhere else in the world.
Pro-tip: If you decide to go, make reservations in advance as it fills up quickly! Also, go right when they open if you want to avoid the crowds. An hour after they opened, the lines were out the door.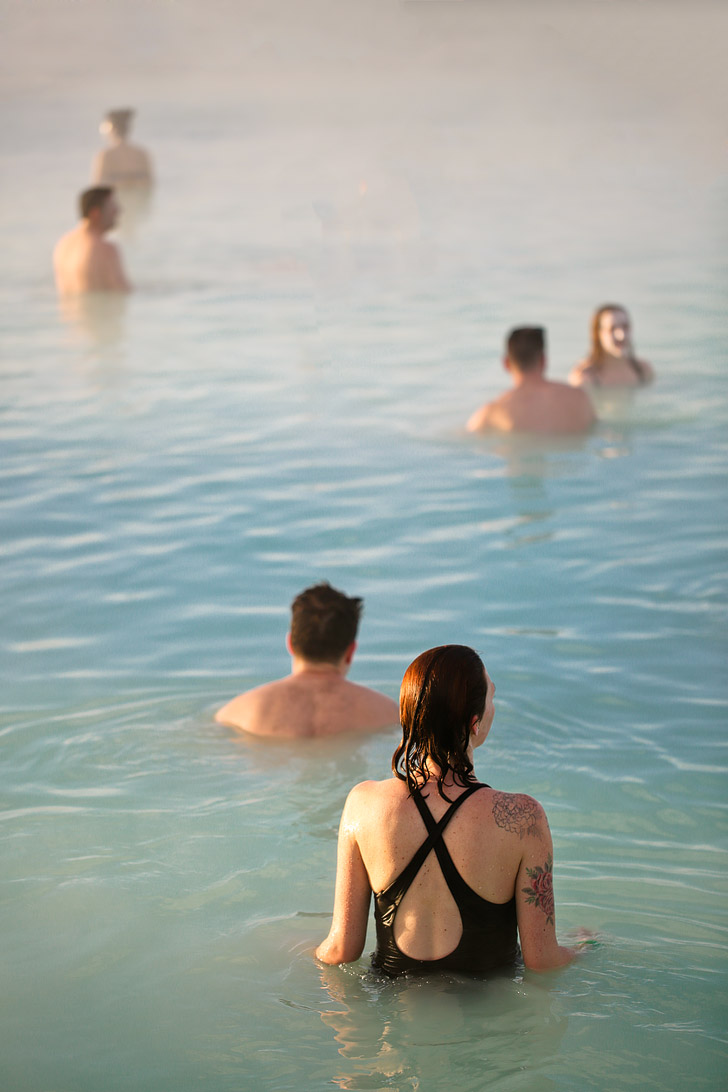 Pin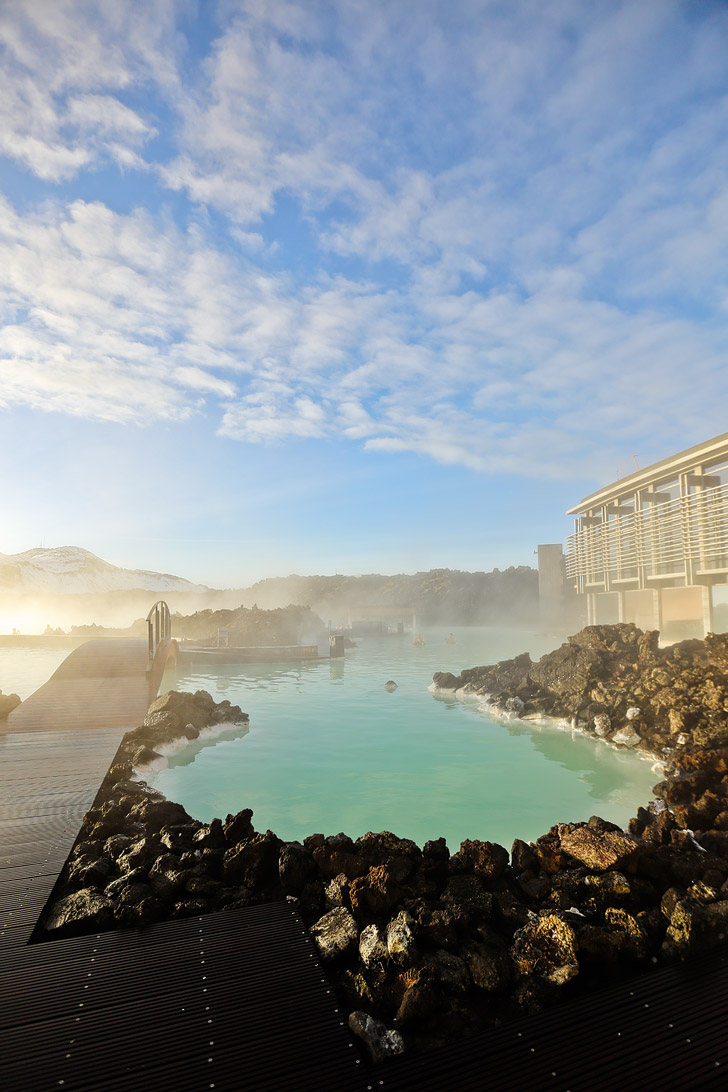 Pin
5. The Pearl
This five-story complex is full of attractions! Grab a meal, check out the museum, or enjoy the man-made geysers. The main attraction is the architecture though, so if none of that interest you, just snap a photo of the building!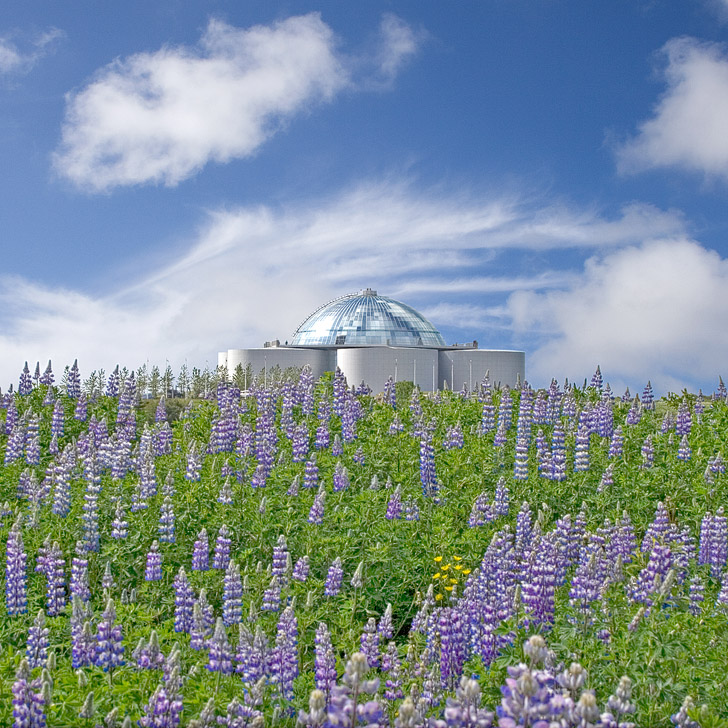 Pin
photo: Thorlakur Kudviksson
6. Visit the Kolaportið Flea Market
If you're in town over the weekend, check out Kolaportid, Reykjavik's Flea Market. You can find hand knitted wool sweaters, local delicacies, and more. You can even try your hand at bargaining.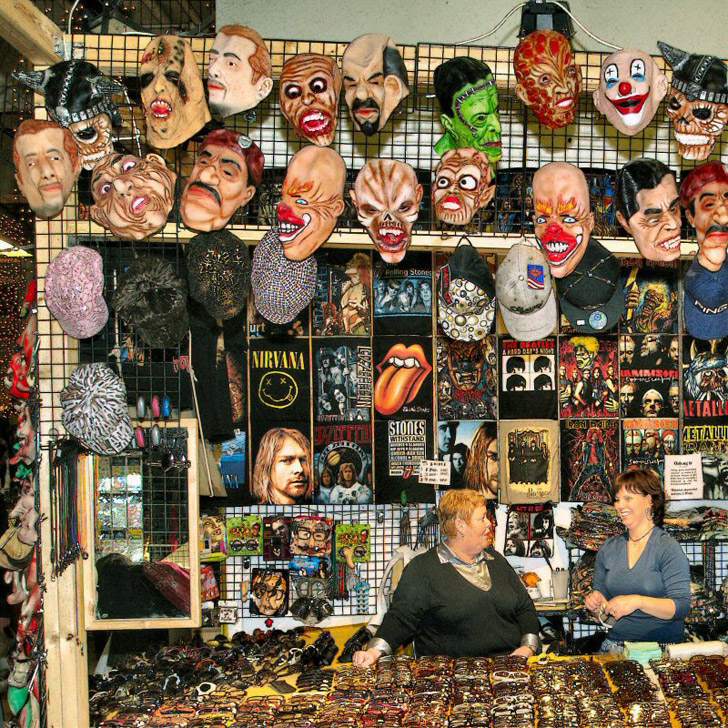 Pin
photo: Atli Harðarson
7. Check out the Street Art
Reykjavik is home to a lot of unique and beautiful graffiti and street art. Lately, we've been on the hunt for the best murals wherever we travel. Take a stroll around town and see what you can discover.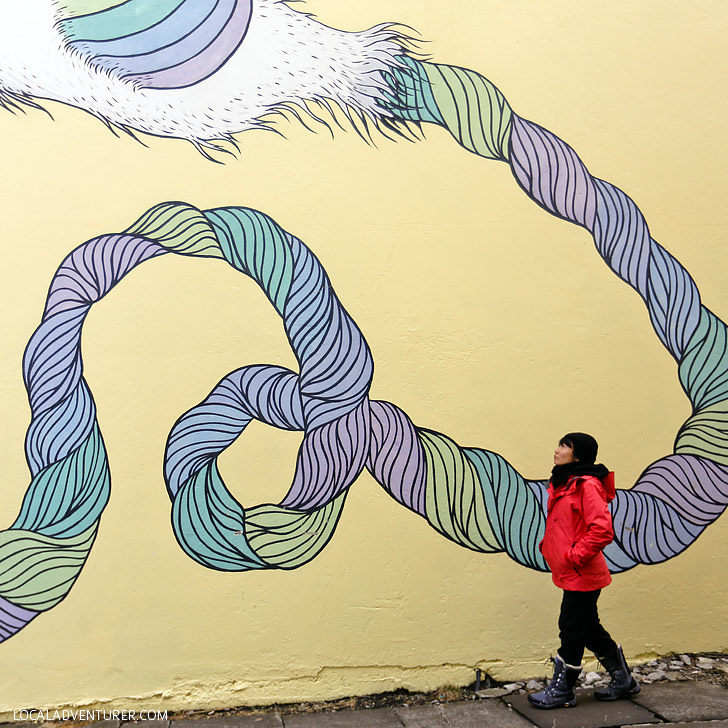 Pin
8. Eat at Fish Market or Grill Market
These were the two restaurants we got countless recommendations for a nicer dinner out. Chef Hrefna Sætran serves well prepared and inventive dishes. I'm down for most experiences, but I'm not much of an adventurous eater. 😅 If you like to try different meats, Iceland has some unique dishes like puffin and minke whale. There are several restaurants that offer it, but Grillmarkaðurinn and Fiskmarkaðurinn are among the most popular.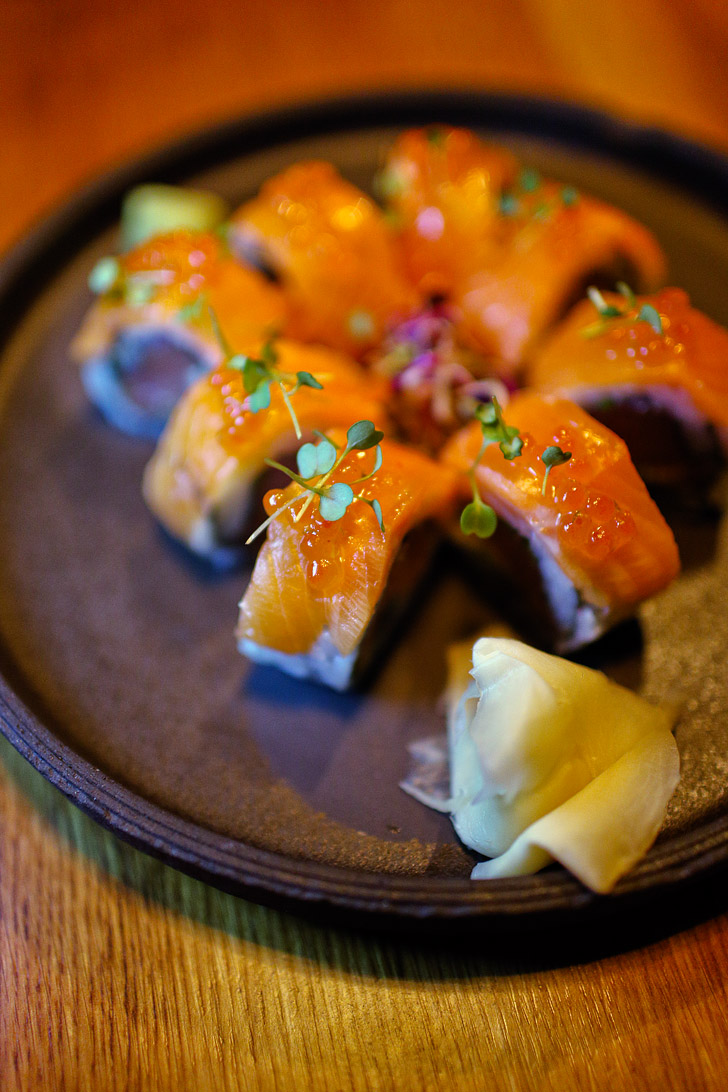 Pin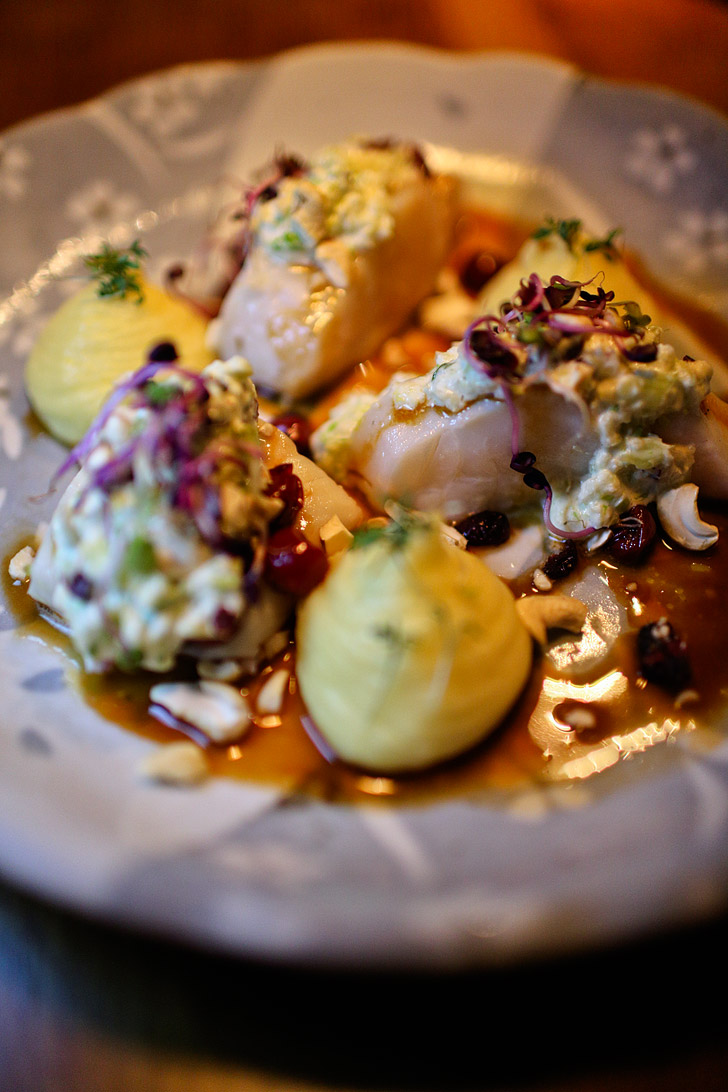 Pin
9. Nightlife
People party hard in Reykjavik! Even after the club closes, the streets will be full of drunk people looking for an after party or just trying to find their way home. We were preoccupied with photographing the Northern lights every night, but if we visit in the summer, we plan on checking out the scene. If you've partied in Reykjavik, let us know how it was!
10. Go whale and puffin watching (Jun – Aug)
If you're going in late spring or summer, you have the chance to see humpback whales, minke whales, porpoises, and dolphins. You can also spot different sea birds, including the puffins!
Pro-tips: The peak season is from June to August. Kollafjörður in Faxaflói bay is the closest to Reykjavik. A little further out is Breiðafjörður and Westman islands, which is the largest puffin colony. Other regions to see them include West Fjords (Látrabjarg and Ísafjarðardjúp), South Coast (Ingólfshöfði, Dyrhólaey, Reynisfjall), and East Iceland (Fáskrúðsfjörður, Borgarfjörður).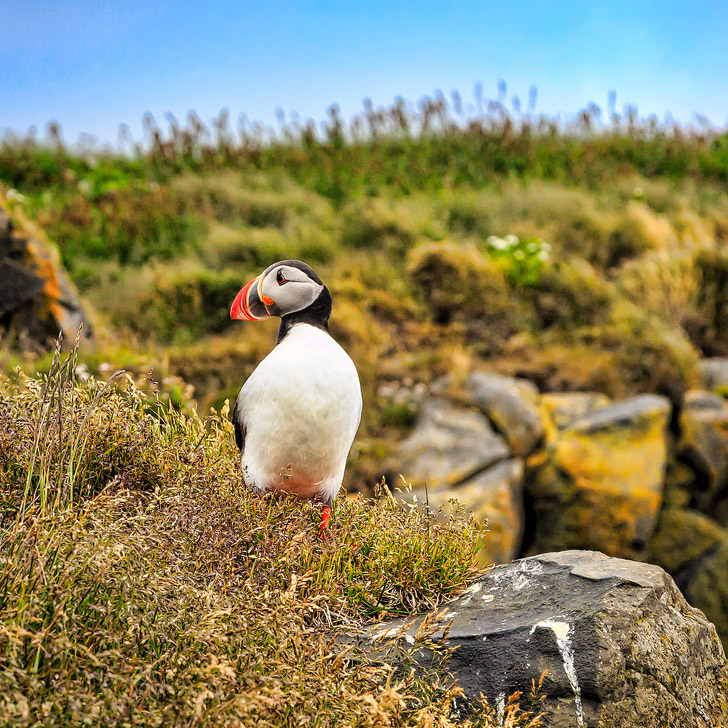 Pin
photo: iwillbehomesoon
11. See the Northern Lights (Sept – mid-April)
If you're in Iceland during winter, then you're probably there to see the Northern Lights! There are a ton of tours in Reykjavik, but if you're interested in looking for them on your own, don't forget to check out our guide on how to catch the Northern Lights (it's not as simple as you might think)! If it's a good showing, you can even see them from town.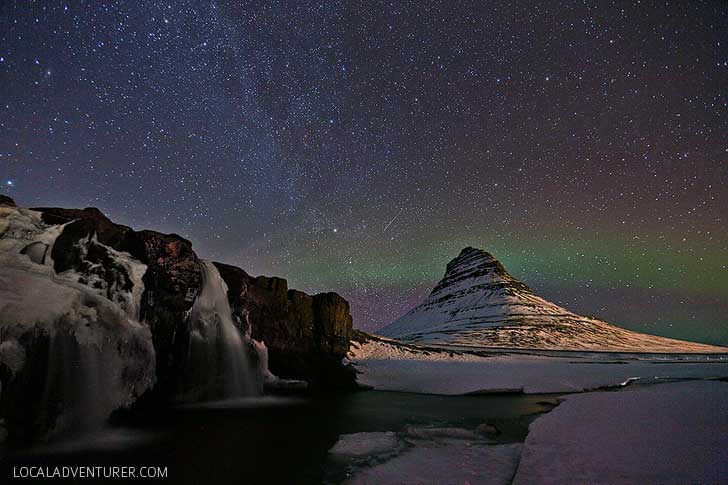 Pin
BONUS. Take a tour or rent a car and go on an adventure!
Don't limit yourself to Reykjavik when you visit. Fortunately, most tours leave from the city, so it's not difficult to find one to explore different parts of Iceland. Some of the most popular tours are the Golden Circle tour, snowmobiling on a glacier, Snorkeling Silfra, or exploring the Ice Caves (seasonal).
MORE: 15 Amazing Things to Do in Porto Portugal
WANT TO STAY IN REYKJAVIK? Click Here to For Best Prices and Hotel Reviews
Did you enjoy this post? We'd love for you to pin it for later!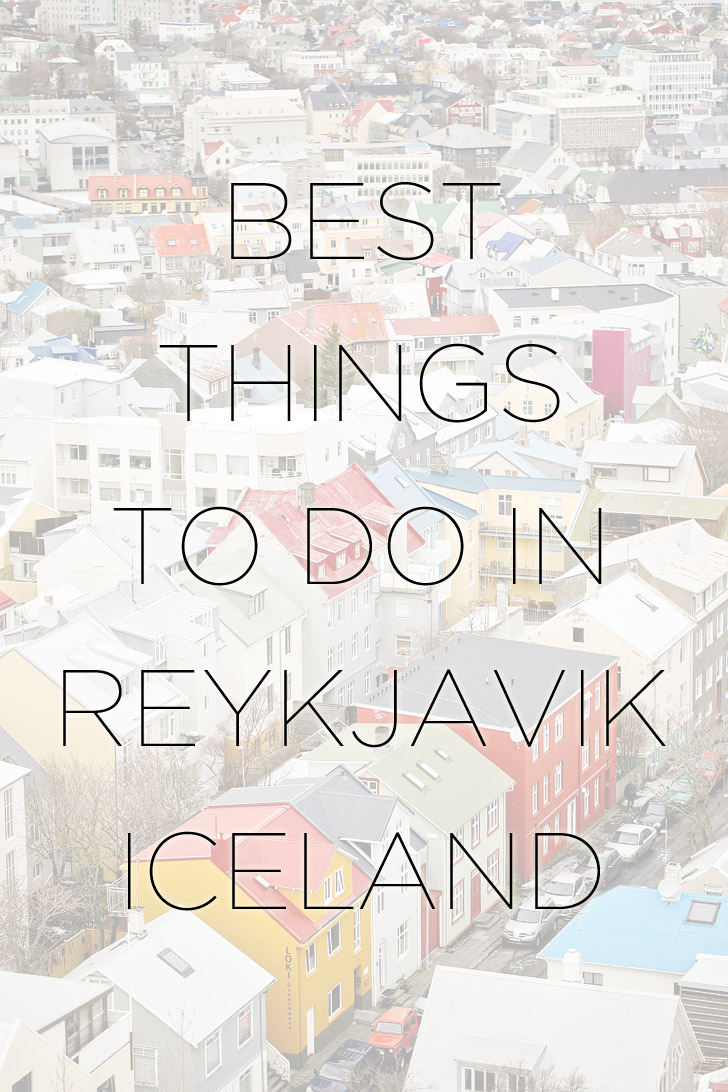 Pin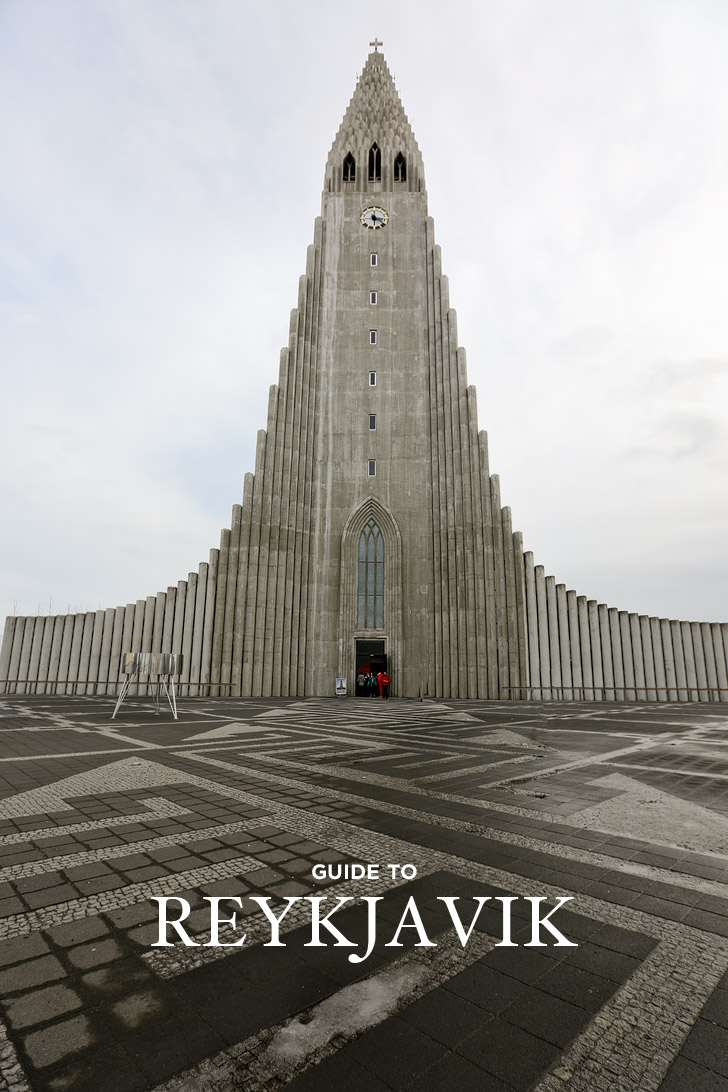 Pin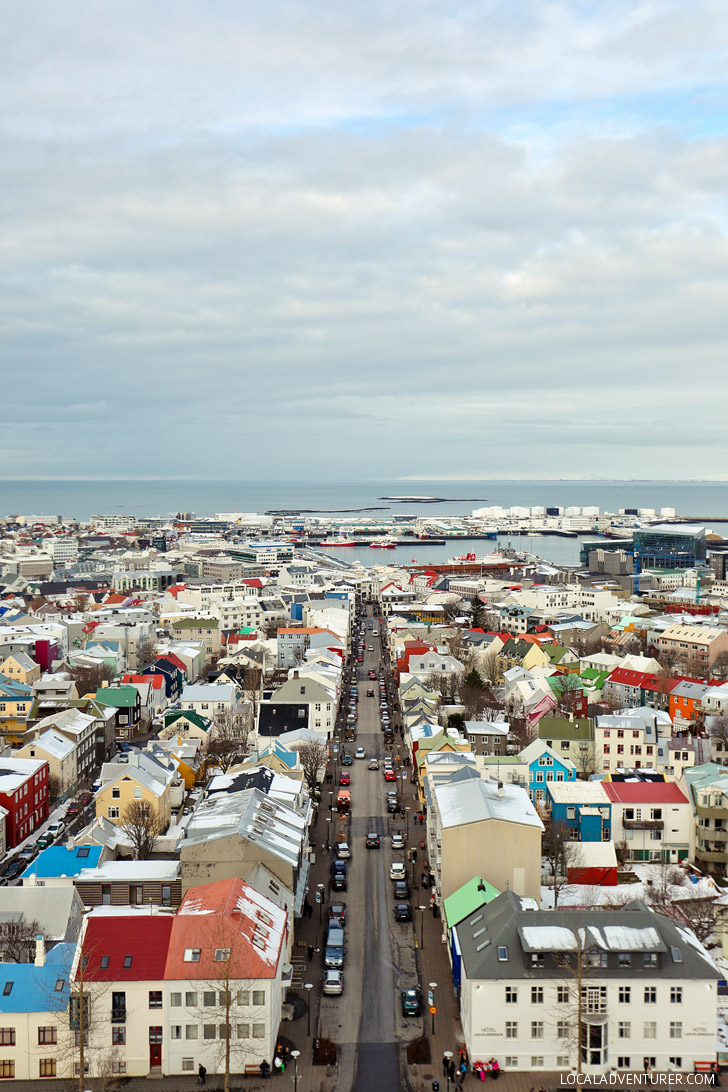 Pin
Have you been to Reykjavik? What were your favorite spots to visit?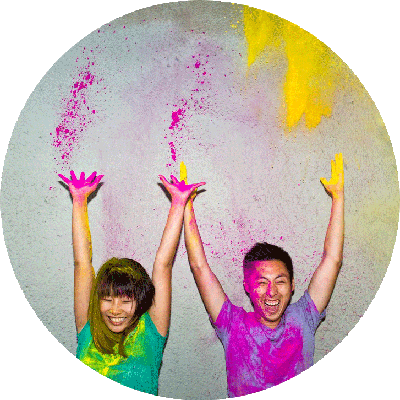 Pin
ESTHER + JACOB
Esther and Jacob are the founders of Local Adventurer, which is one of the top 50 travel blogs in the world. They believe that adventure can be found both near and far and hope to inspire others to explore locally. They move to a new city every year and currently live in Portland, Oregon.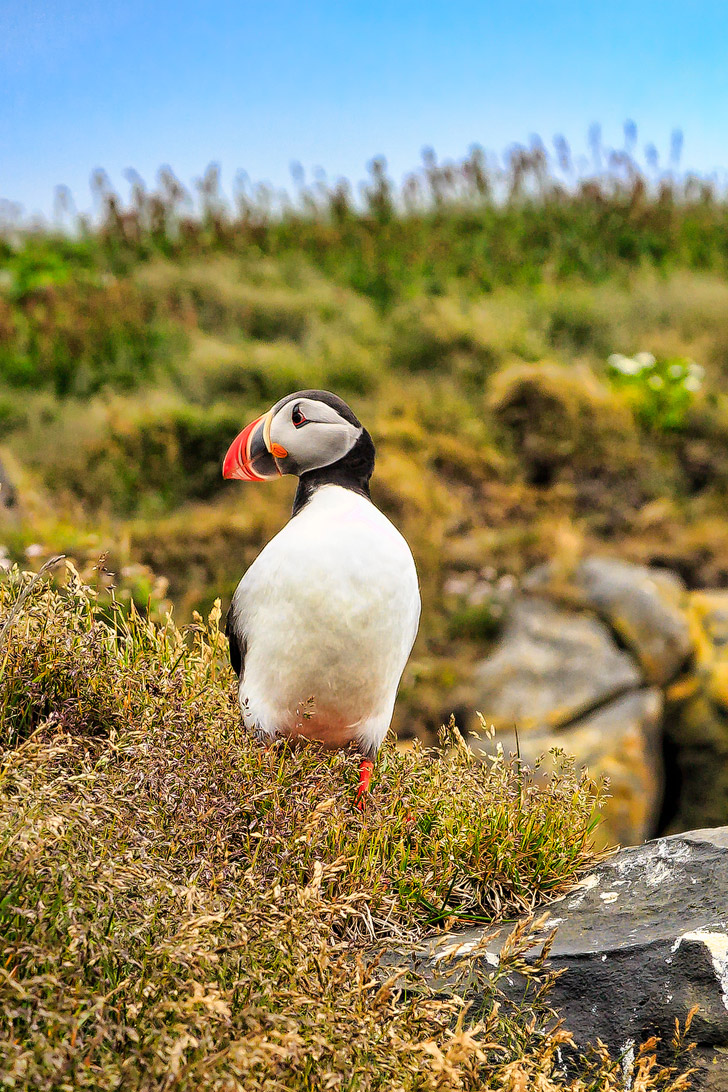 Pin