Porto or Oporto is famous for the Douro River, port wine, and those gorgeous blue and white tiles I'm sure you've seen.
We've been on a handful of trips to Europe, and our recent visit to Porto has been one of our favorites.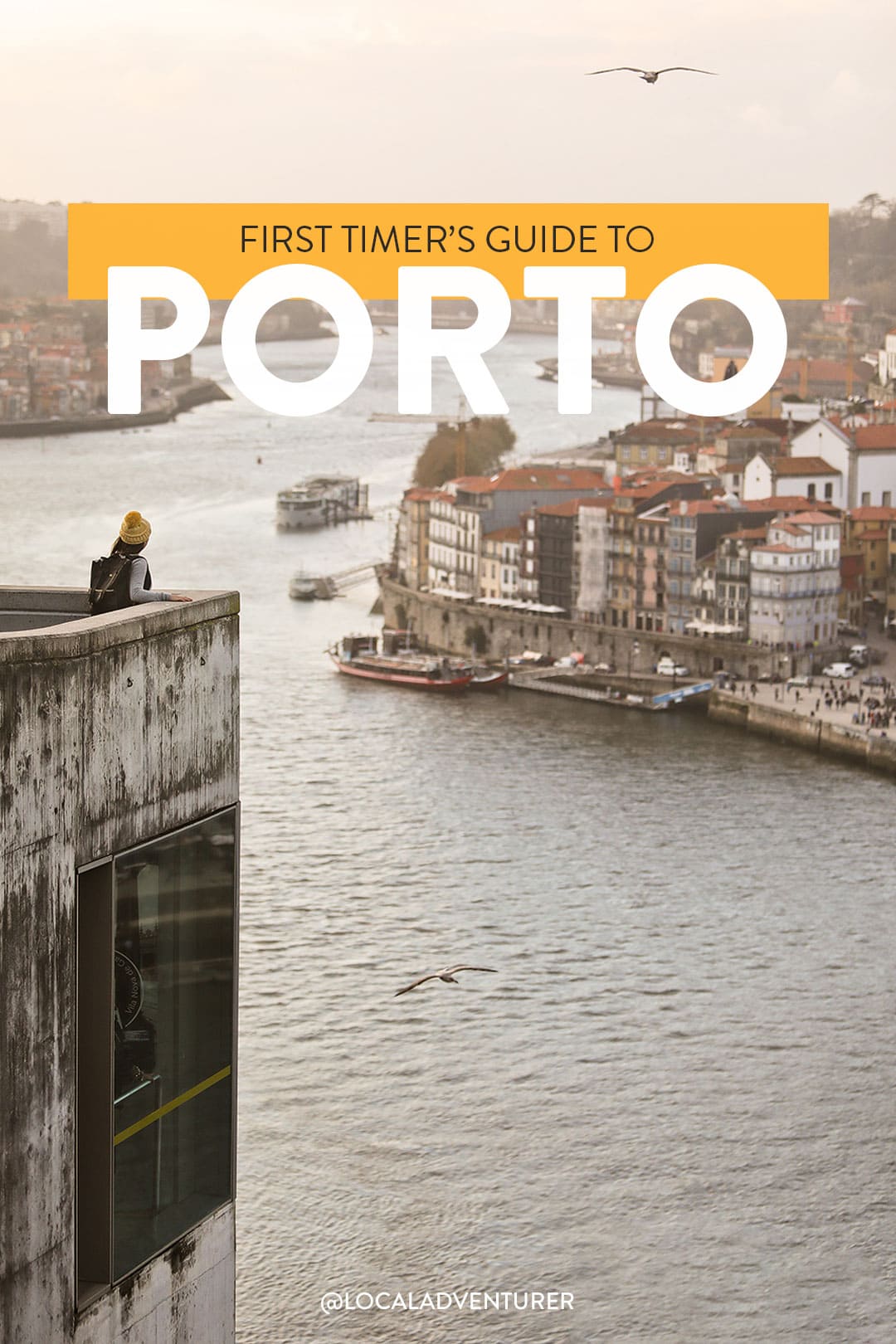 A big thank you to Scenic USA for hosting our trip. All opinions are always our own. This post may contain affiliate links, where we receive a small commission on sales of the products that are linked at no additional cost to you. Read our full disclosure for more info. Thank you for supporting the brands that make Local Adventurer possible.
Last Updated: January 27, 2020
15 Remarkable Things to Do in Porto Portugal
Why we love Porto Portugal and why you should visit:
Beautiful river views – rivers make any city 100x more picturesque.
It's a great launching point for other destinations in Portugal. 
UNESCO Site – The historic center of Porto is a world heritage site.
It's walkable – The city center is walkable and if you need to get around a bit further, there's public transportation.
Portuguese Egg Tarts. They aren't originally from this region, but the ones we ate here were still delicious.
There was one place I was not going to leave Porto without seeing, and that was the Libraria Lello. It's regarded to be one of the most beautiful bookstores in the world and is also tied to JK Rowling, where she was allegedly inspired to create Flourish and Blotts Bookstore. Can you see the resemblance?
Plenty of people warned us that the bookstore is small, there is always a line to get in, and gets extremely crowded in that small space.
We got really lucky with a bad weather forecast, and during our visit, we made it in right away. You have to buy tickets just to visit (which can go towards a purchase). Although, it wasn't considered a busy day, it still felt crowded. I can't imagine the days where they're getting 5000 visitors a day.
To skip the lines, you can purchase a ticket online that includes a book and priority entrance.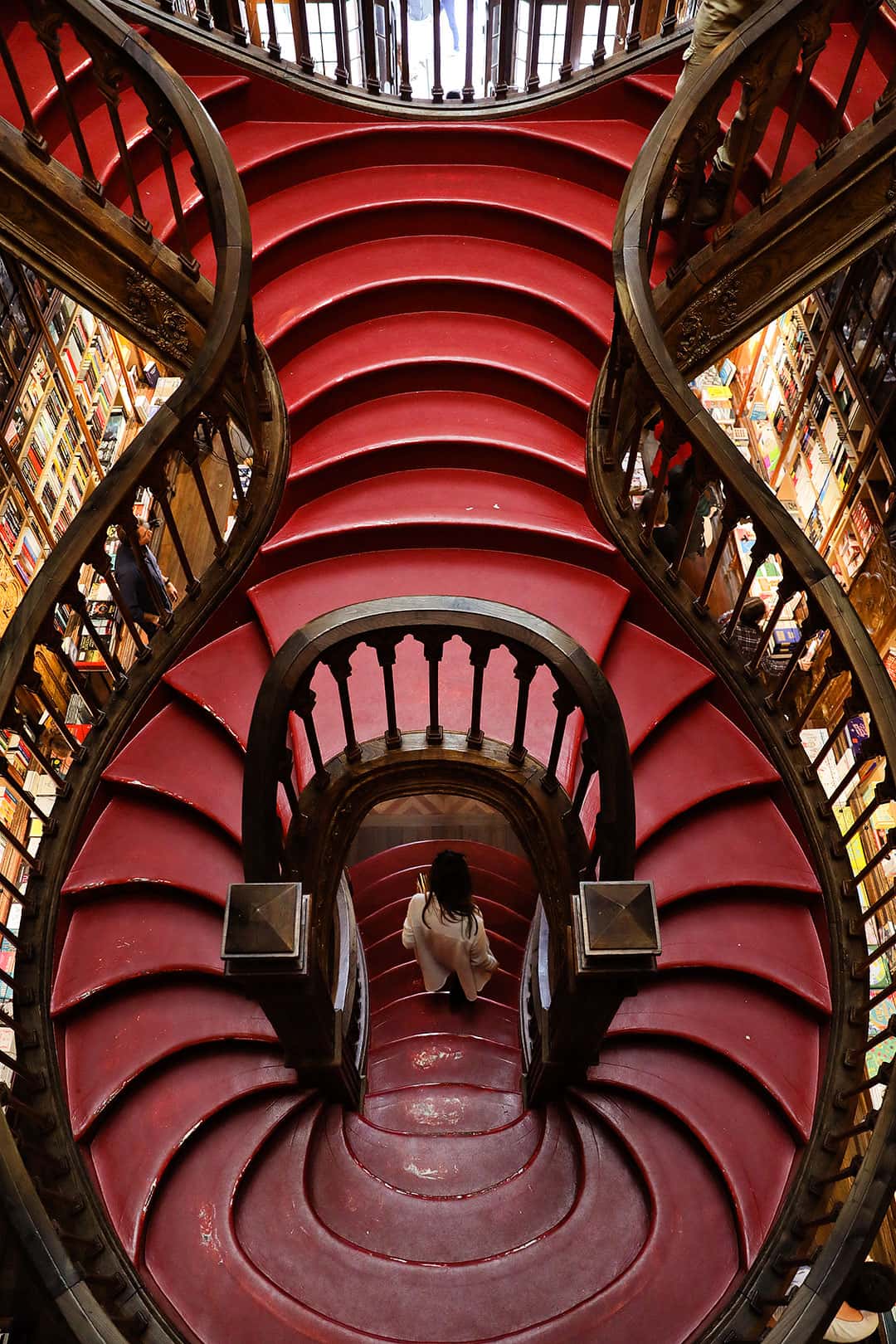 We wanted to see the Dom Luís I Bridge but didn't originally set out to walk across it. Since we were exploring the city on foot, it just so happened to be the quickest way to get from point A to point B. We were extremely lucky, because I would have been so bummed to miss the stunning views of Porto from the bridge. While walking across, we stopped every few feet to take in the views.
The bridge is a double-deck metal arch bridge with the lower level being used for cars, and the upper level for pedestrians and public transportation. When it was initially built in 1886, it was the longest bridge of its type.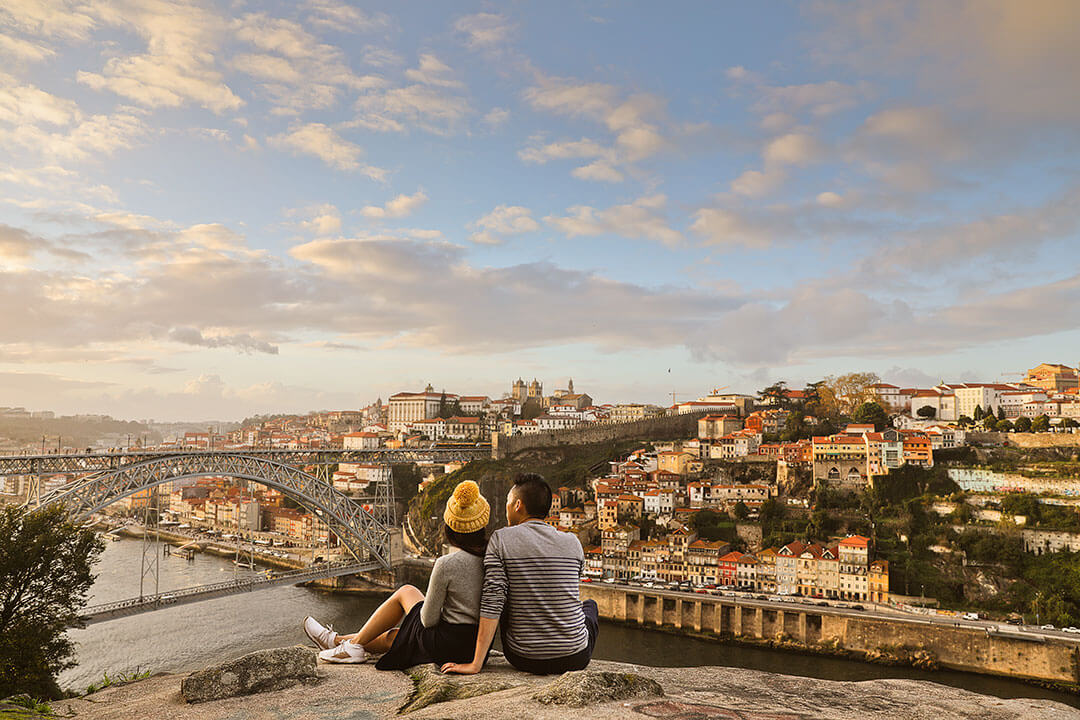 The walk along the riverfront promenade feels like it's straight out of a postcard. It's named one of the most beautiful streets in the world. The street is lined with colorful houses, boats chugging along the river, and buskers. You'll also find plenty of shops and restaurants to explore.
Photo Tip: For the best photos, head across the water on the bridge mentioned above to capture the beautiful waterfront.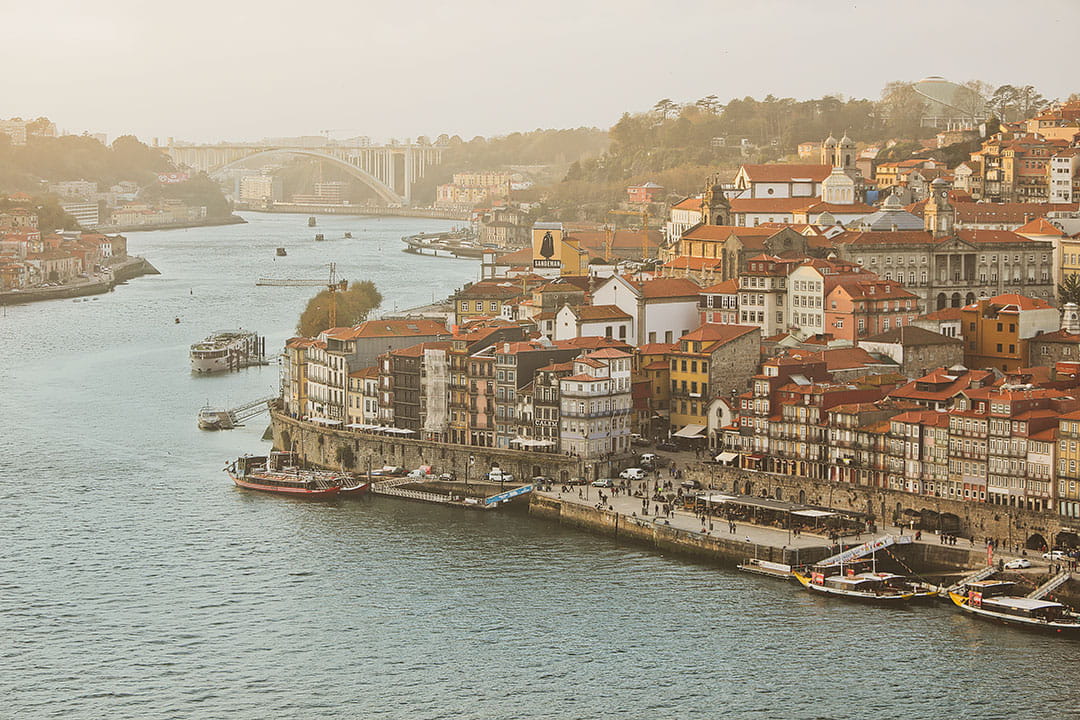 With the famous river, an obvious popular activity is taking a river cruise to take in the sights. You can do a day trip or a multi-day trip. We did an 8-day cruise up the Douro River with Scenic River Cruises, and our favorite part was getting to explore the smaller villages and tasting almonds from an almond farm. Check out more photos here.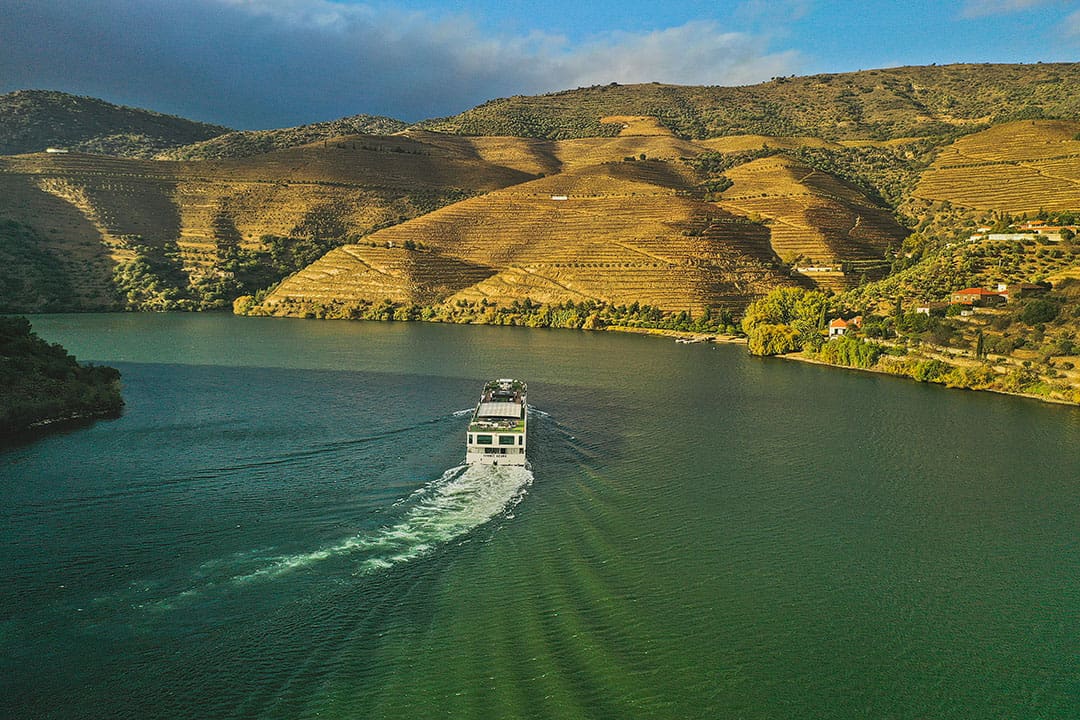 5. Igreja do Carmo / Church of Our Lady of Carmo
I immediately noticed this tile facade while we were walking to Livraria Lello. Igreja do Carmo is a beautiful late Baroque style church. Igreja dos Carmelitas is right next door with a 1-meter wide house sitting right in between them so the churches wouldn't have to share a common wall.
Pro Tip: Take a tile painting workshop to appreciate them even more. Scenic Cruises brought a local tile painting artist from Porto on board to do a workshop, but if I were just exploring Porto separately, I would definitely take a class.
6. Igreja de Sao Francisco / Church of Saint Francis
Don't judge a book by its cover. From the looks of the outside, you wouldn't expect the inside to be decked out in gold. As we walked into the Gothic building towering over us, everyone immediately awed at the intricate golden designs of the Baroque interior. Can you believe you're looking at over 300 kg (over 660 lbs) of gold?
Note: You're not allowed to take photos in the church, but we were able to since Scenic Cruises booked the space for a few hours to enjoy a private concert.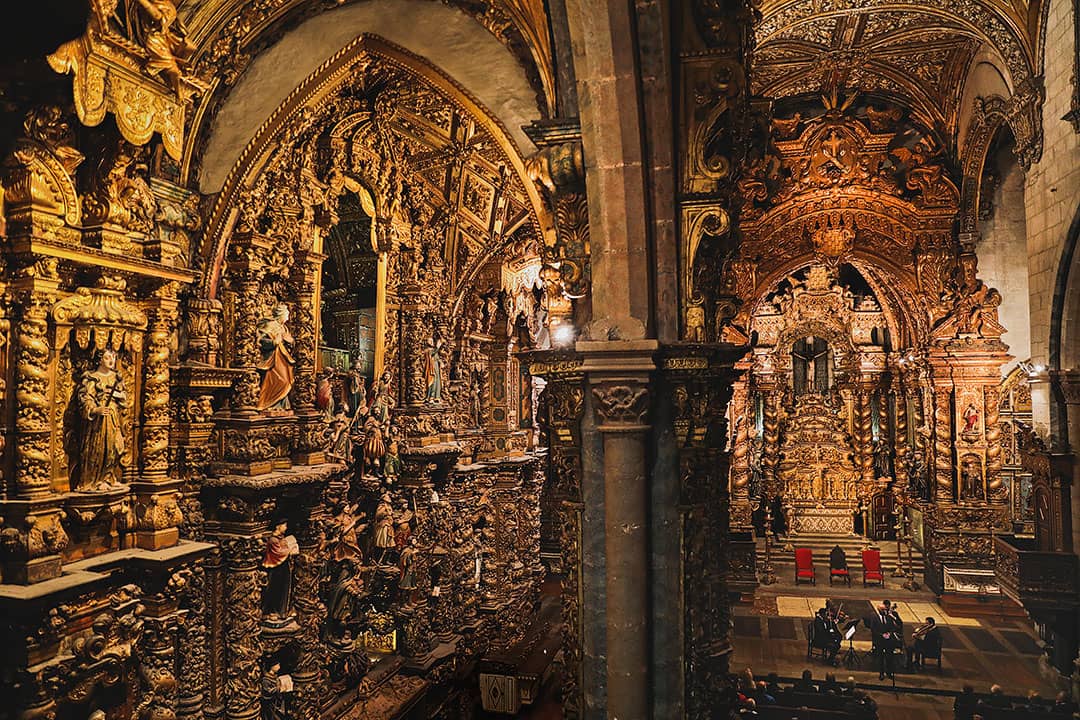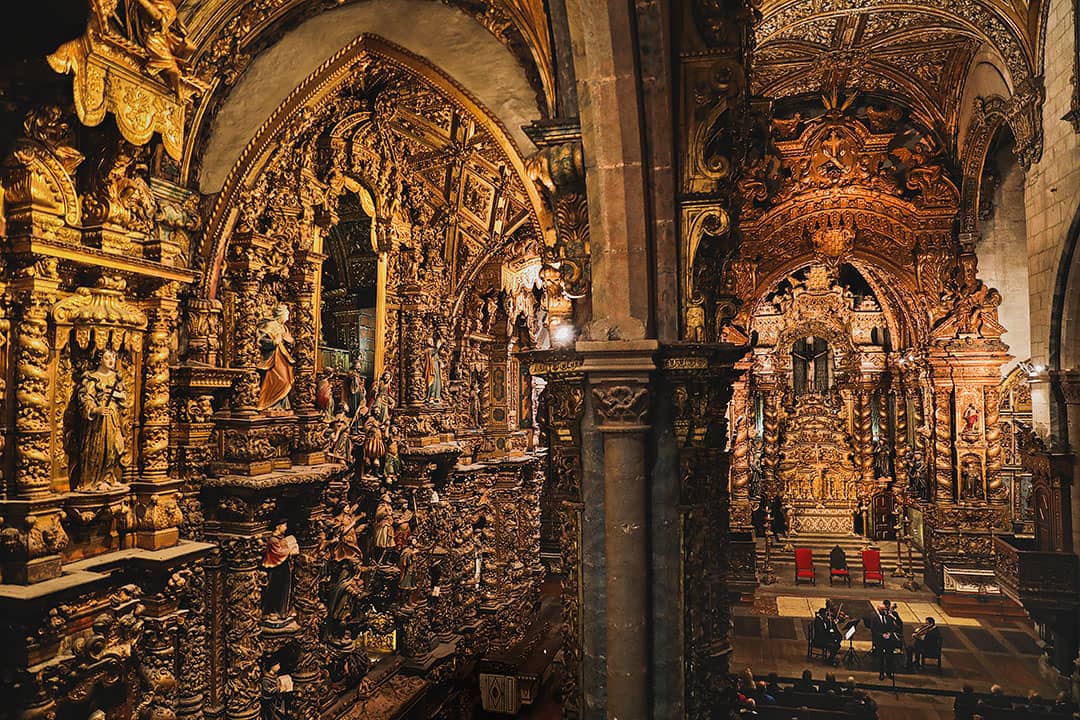 7. Porto Cathedral / Se do Porto
The Porto Cathedral is a National Monument and a massive Roman Cathedral church that is hard to miss. We were walking around looking for our next stop and as we turned the corner, the cathedral towered over us. While you're there, check out the square with a column in the middle – that is where the criminals of Porto were hanged.
Local Tip: Don't forget to stop by the cloister and Casa do Cabildo, where they keep the Cathedral's most precious possessions, too.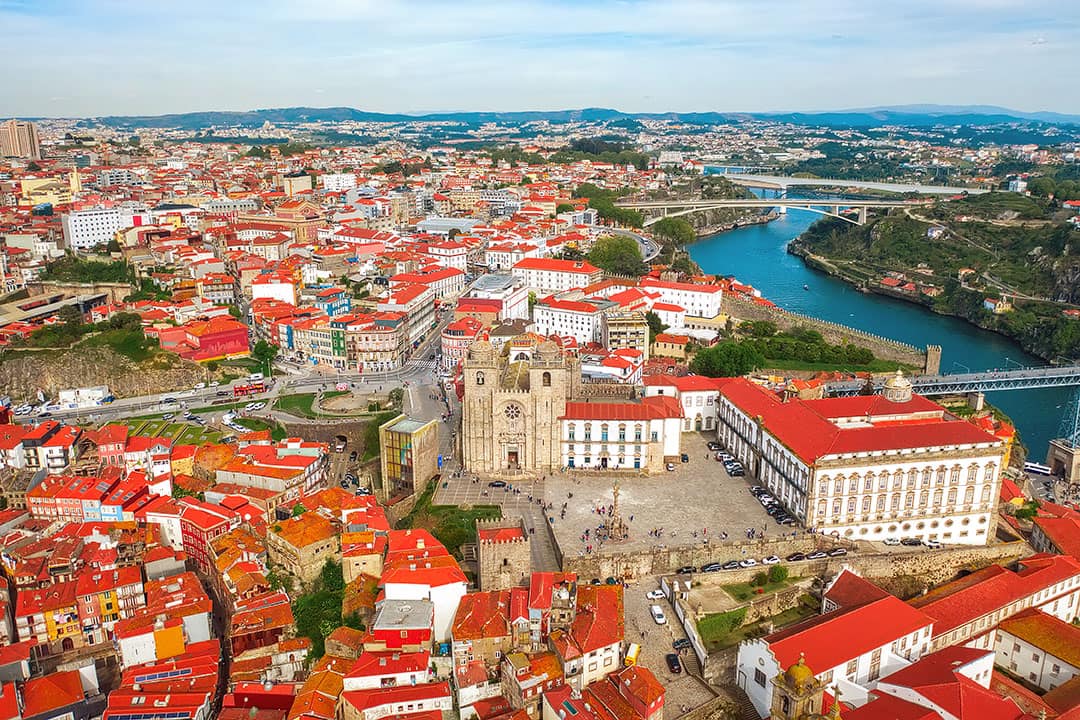 photo: Shevdinov1 / Shutterstock
The Clérigos Tower (part of the Clerigos Church) can be seen from many points in the city. It's definitely one of the most recognizable landmarks. You can also check out the museum and climb the tower for views of the city.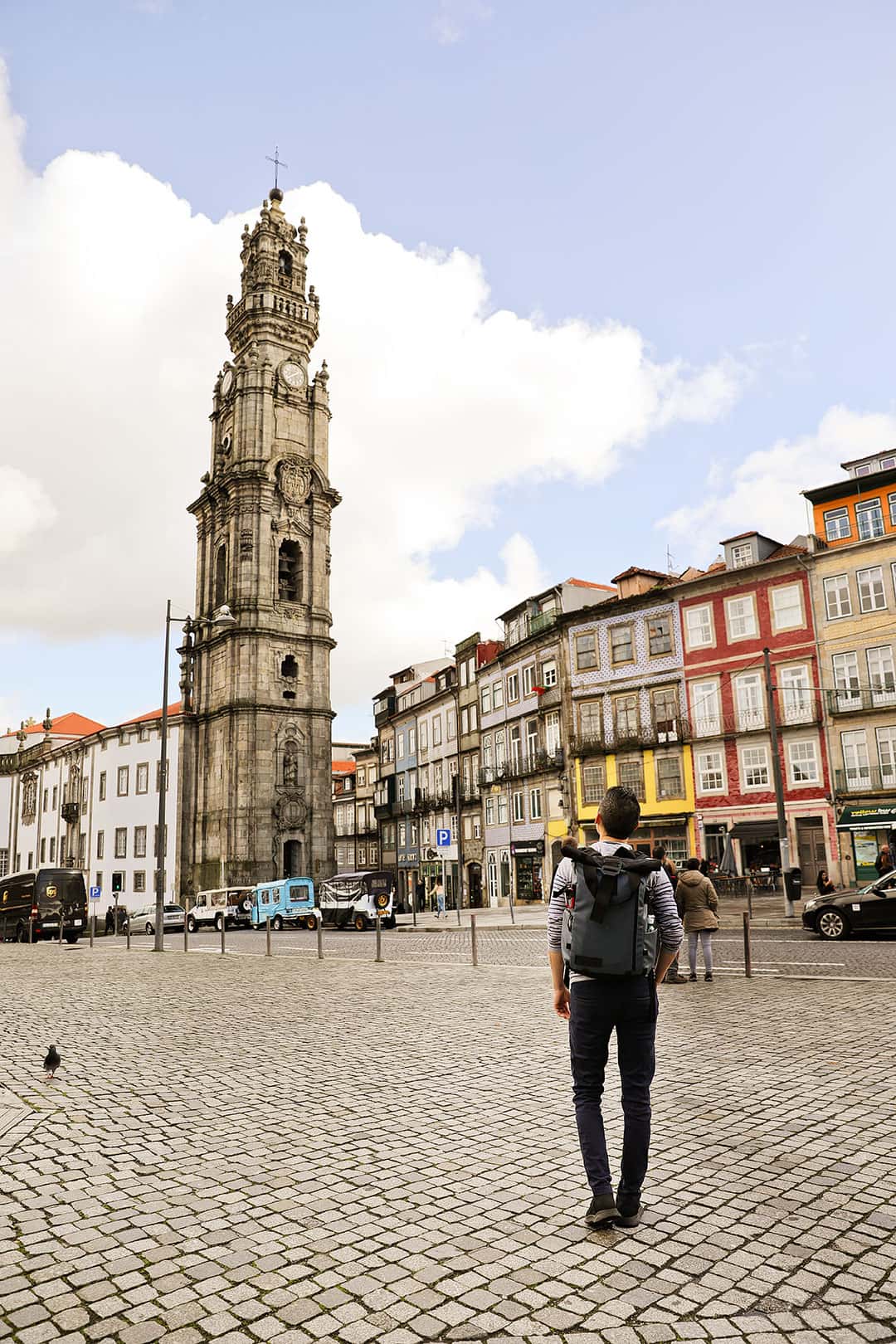 9. Sao Bento Railway Station / Estacao de Sao Bento
We had to stop by the Sao Bento Station to check out the 20,000 historic ceramic tiles that cover the inside. The tiles were installed over 11 years by Jorge Colaço and tell the story of Portugal's past.
Local Tip: It's a great spot to people watch since it is the transportation hub in the heart of the city.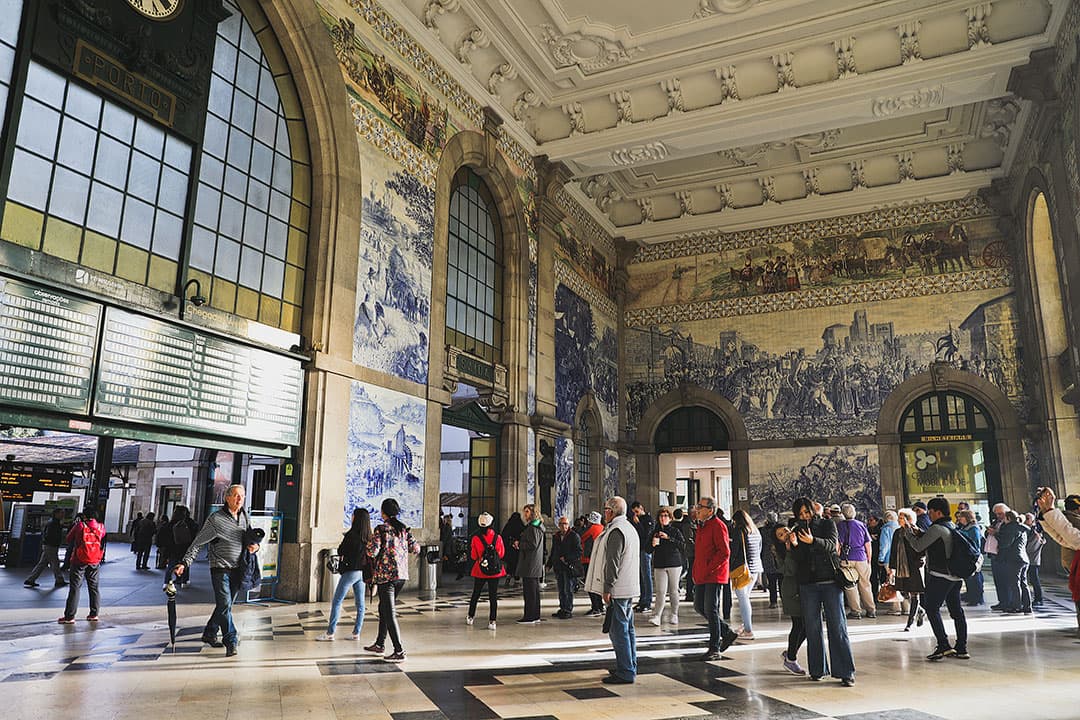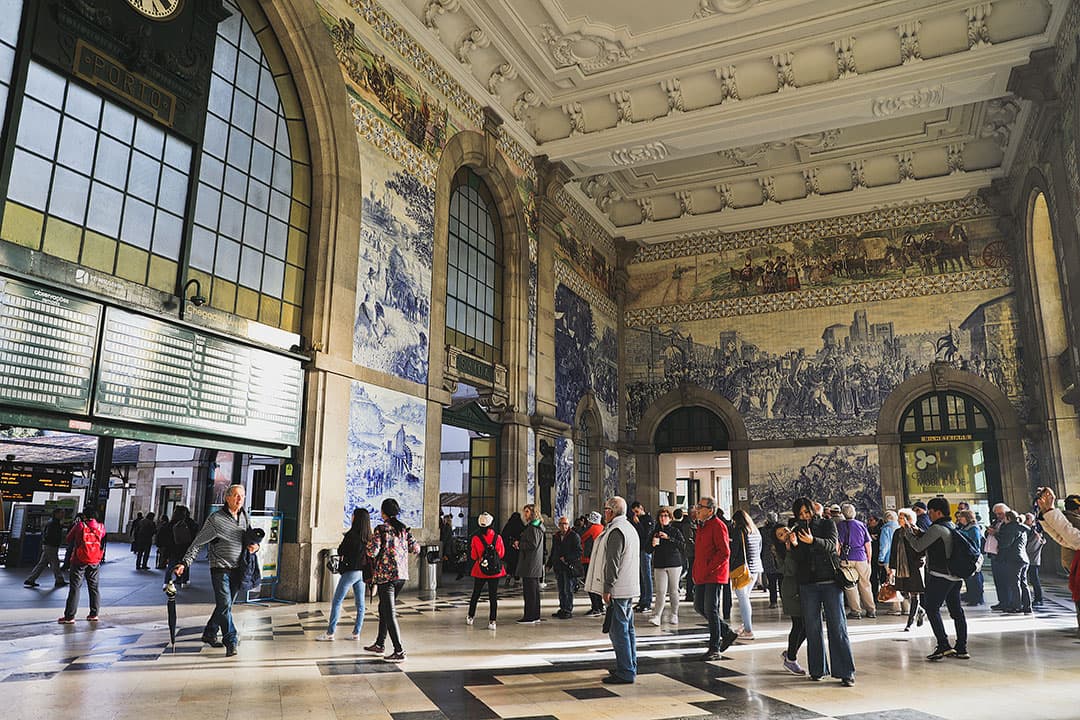 10. Jardins do Palácio de Cristal / Crystal Palace Gardens
The garden sits atop a bluff, making it the perfect escape in the city with a stunning view.
The name comes from the palace that used to be here. It was torn down in 1956. You can visit the pavilion that is on the property too, but most people just spend time at the gardens.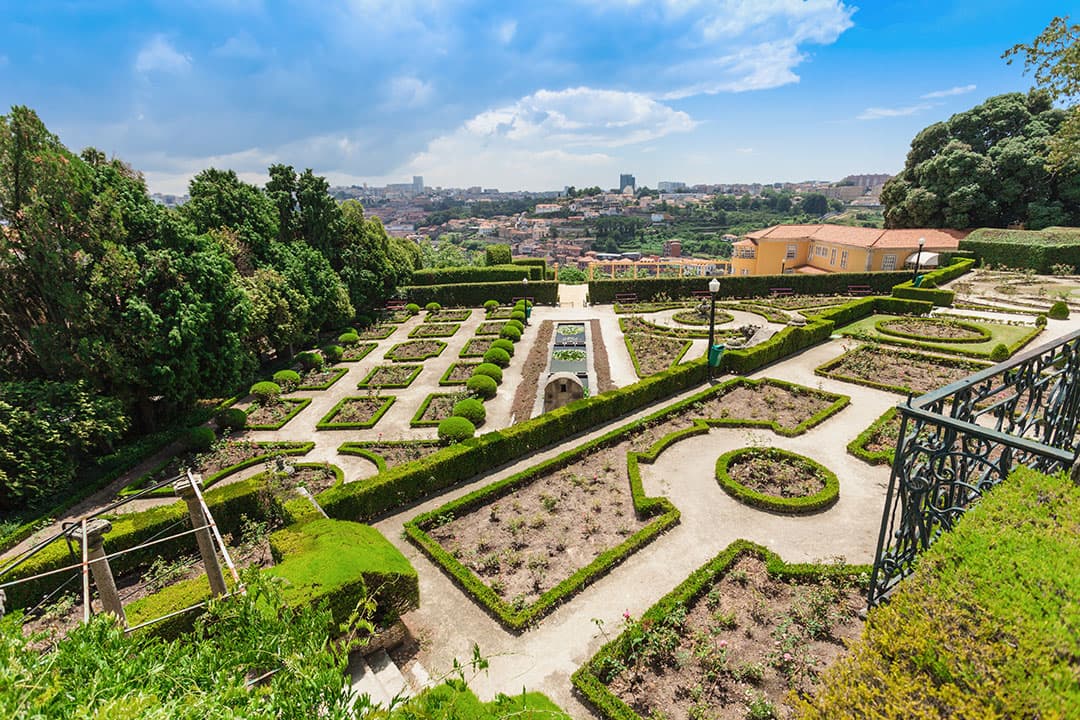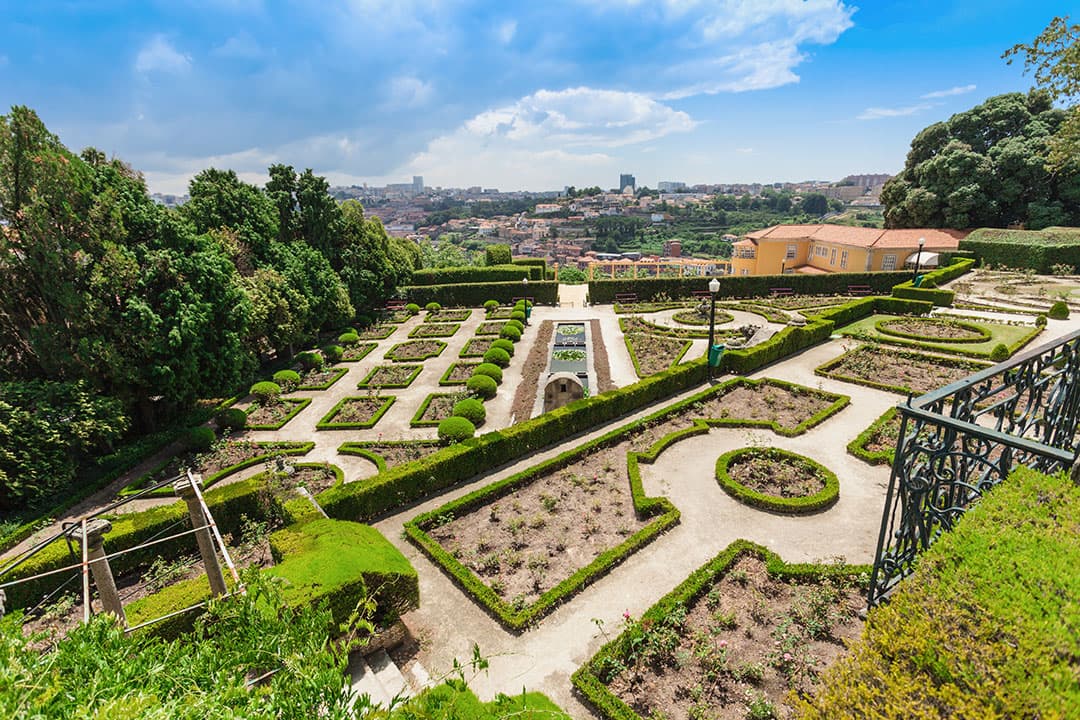 11. Museu Nacional de Soares dos Reis / National Museum soares dos Rei
This is the oldest museum in Portugal housed in the country's oldest palace, Carrancas Palace. The collection includes prints, antiques, ceramics, paintings, sculptures, and more. It is named after its prized collection from António Soares dos Reis, a Portuguese sculptor. Be sure to check out his famous marble sculpture, O Desterrado (The Exiled).
If you love Art Deco architecture, you need to stop by the Serralves Villa. Since it wasn't close to the city center, we didn't have time to stop here. Next time, we can't wait to see it.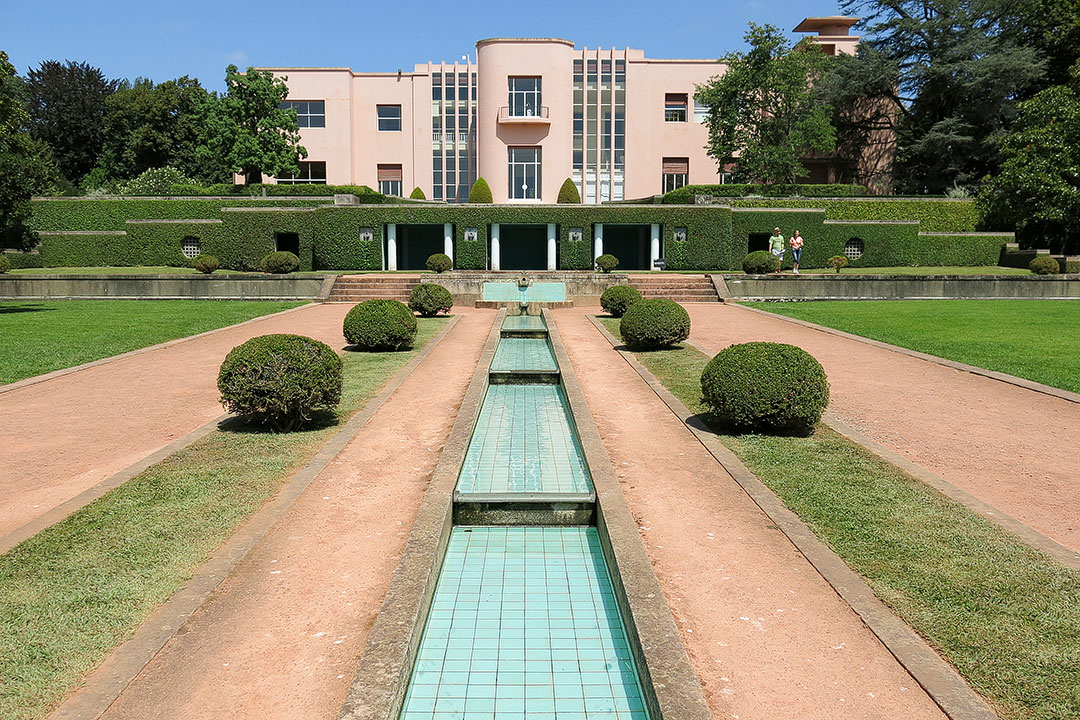 photo: TasfotoNL / Shutterstock
Touring the Palacio da Bolsa or Stock Exchange Palace is one of the most popular things to do in Porto. We had a chance to tour the interior with but we decided to run around the city looking for other photo spots instead. We'll just save it for next time.
The Stock Exchange Palace was built in 1850 with the interior finished in 1910, the octagonal dome with glass panels is the centerpiece but the entire building is beautiful. Be sure to check out the Arab room.
This is a great place to watch a concert. In 2001, Porto was designated the European Capital of Culture, and Casa da Música was designed to celebrate that designation. It's the first building in the city that was built to be exclusively dedicated to music.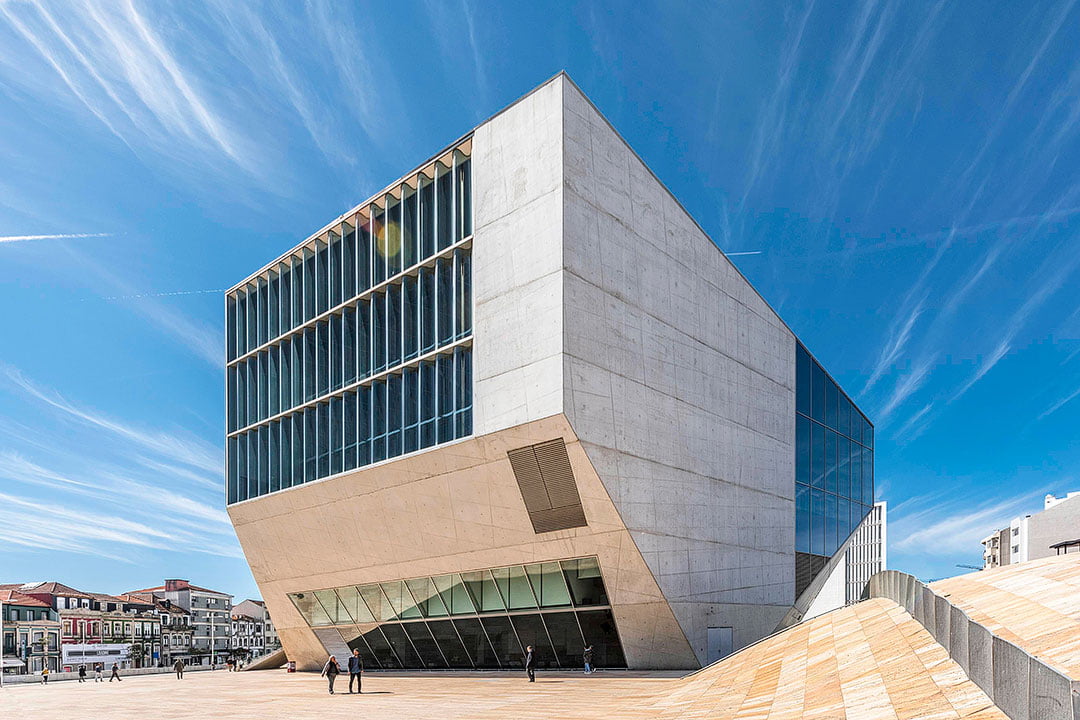 photo: leszczem / Shutterstock
This was another great spot for people watching. Avenida dos Aliados is the main avenue in the city center most recognized by City Hall that stands at the end. Along either side, ornate buildings line the street with a large walkway in the middle. Even the McDonald's blends in.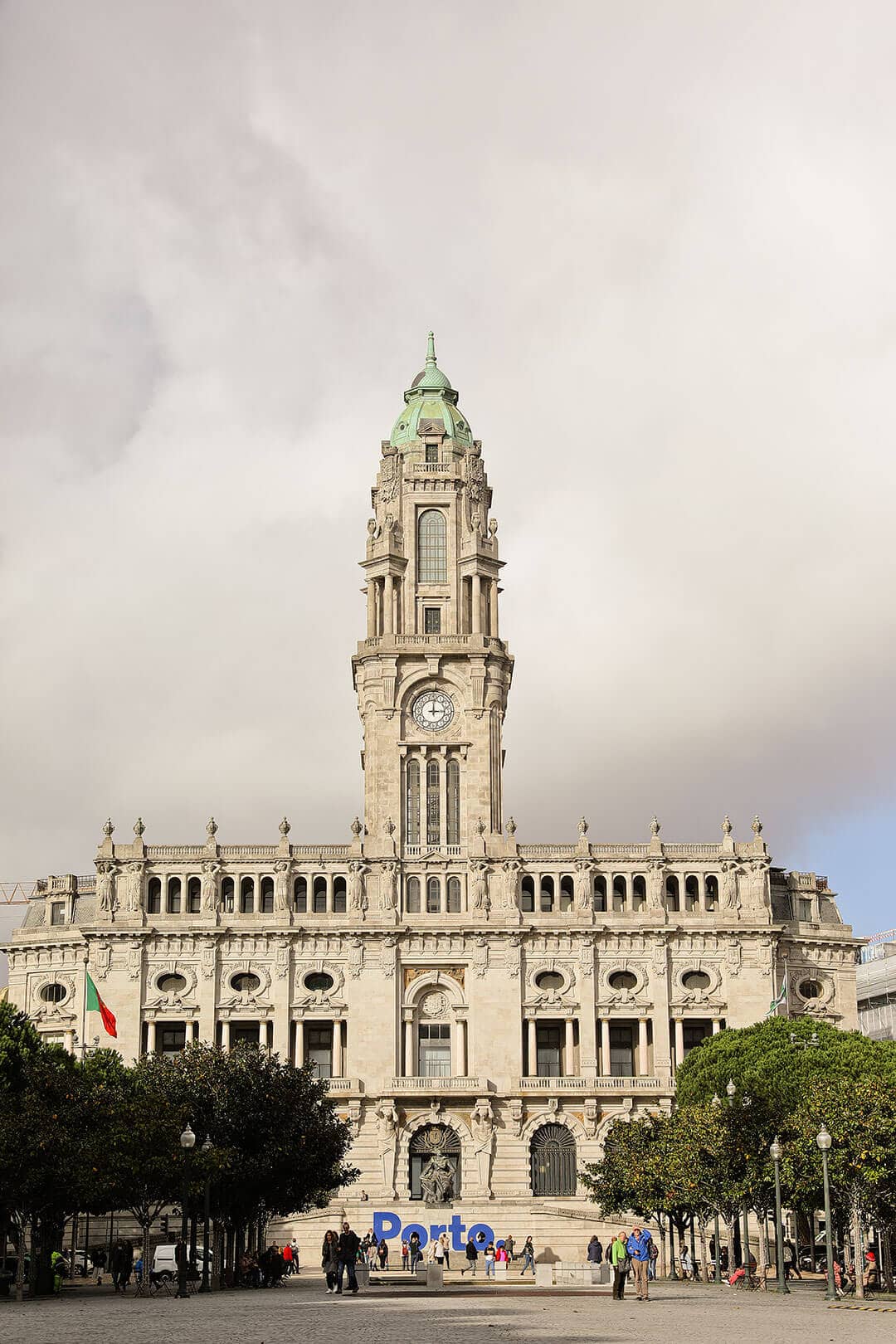 Bolhao Market (Mercado do Bolhao)
Cable Car Ride.
Cafe Santiago – eat their famous Francesinha.
Capela das Almas – more pretty blue tiles
Church of Santa Clara (Igreja de Santa Clara)
Dragao Stadium – see a game.
Foz do Douro and Lighthouse
Morro Garden (Jardim do Morro), Gaia.
Mosteiro da Serra do Pilar, Gaia – hill above Douro River
Porto City Park (Parque da Cidade)
Passeio das Virtudes – grab a beer and watch the sunset
Plano B for nightlife.
Port Wine Tasting.
Porto Bridge Climb on Ponte da Arrabida
Sandeman Cellars, Gaia
São João National Theater (Teatro Nacional São João) – see a show or concert.
Tram Ride
Virtudes Garden – great views of the city
Essential Tips for Visiting Porto
When to Visit: In general, northern Portugal is more grey and cold than the rest of the country. The best time to visit is between May and October (except for July and August). We enjoyed visiting at the end of October.
Bring your walking shoes. It's a great way to explore but be prepared to walk some steep hills and stairs, especially if you're headed to and from the water. We love our Vessis since they are so comfortable and are waterproof in case it rains.
How to Get Around: The Metro is easy to get around on as well. You just need to pick up a reusable Andante card. Plus, there's Uber.
Get a Map (or Google maps). There are a lot of narrow and winding roads that make navigating a bit confusing. We had service so we didn't have any issues with Google maps, but if you're worried, be sure to download the area on Google Maps. If you want to go old school, you can also pick up a map (I love these maps because it can take a beating).
Always Pack: We always pack raincoats with us in case it rains, which it totally did during our trip. Don't forget to bring a travel adapter to keep everything charged.
Cash: Most places will take credit cards although you do need cash for street vendors.
Souvenirs: The city is known for its world-famous Port wine so be sure to try some and bring some back for friends and family. Other great souvenirs include handmade tile jewelry, cork products, canned sardines
Are there any other must do things to do in Porto we're missing?
Did you enjoy this post? Pin it for later
SEE MORE CITY BUCKET LISTS
"Discovery consists not of seeking new lands but in seeing with new eyes" – M. Proust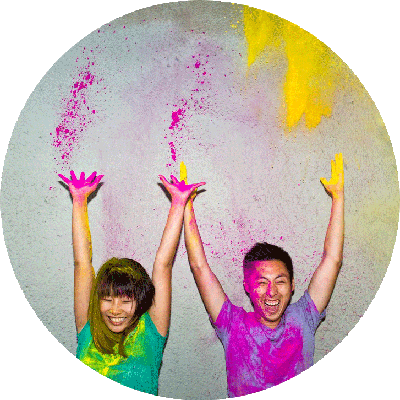 Esther and Jacob are the founders of Local Adventurer, which is one of the top 5 travel blogs in the US. They believe that adventure can be found both near and far and hope to inspire others to explore locally. They explore a new city in depth every year and currently base themselves in Las Vegas.