We turned the corner and saw what looked like giant staples along the vertical granite. My eyes went wide at the thought of climbing the rungs, but as the kids in our group started going up one-by-one, I knew there was only one way out. After a few deep breaths, I moved my clips onto the steel cable and began my ascent.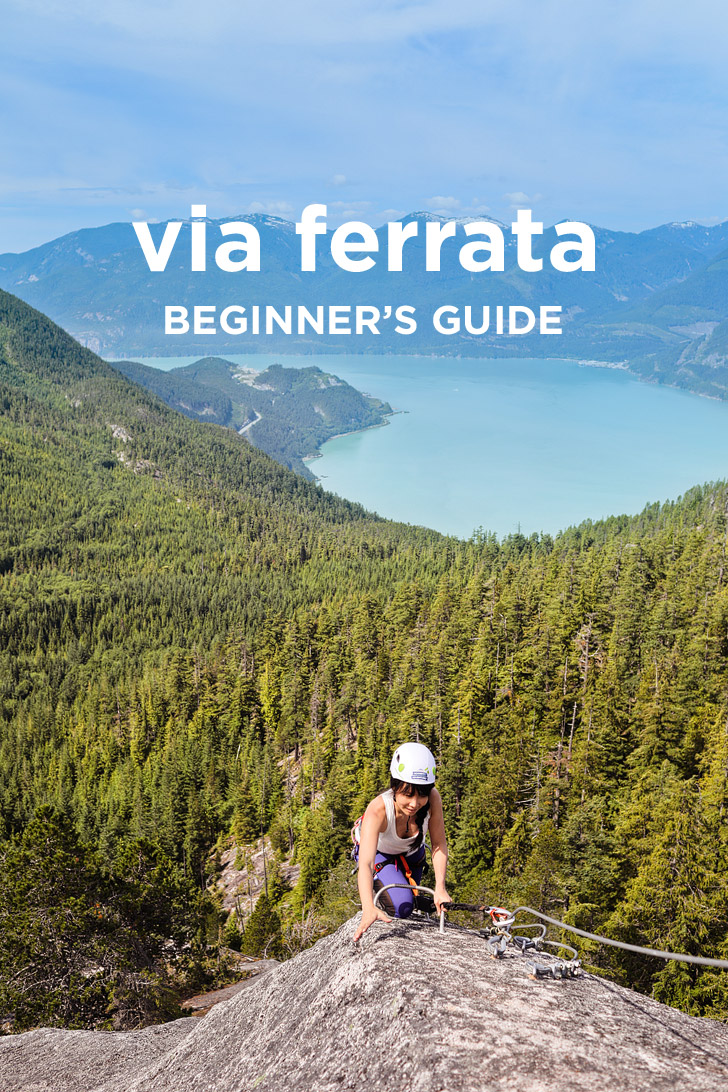 ESSENTIAL VIA FERRATA TIPS FOR BEGINNERS
WHAT IS A VIA FERRATA?
Via Ferrata is Italian for "Iron Way," and is an outdoor adventure that takes you up sheer rock walls, bridges, and catwalks while you are assisted by metal rungs and a specialized cable system. The activity is somewhere between scrambling and rock climbing.
It dates back to the nineteenth century but is most known for World War I. They were built in the Dolomite mountain region of Italy to help troops get across. Fast forward to today, there are more than a thousand around the world.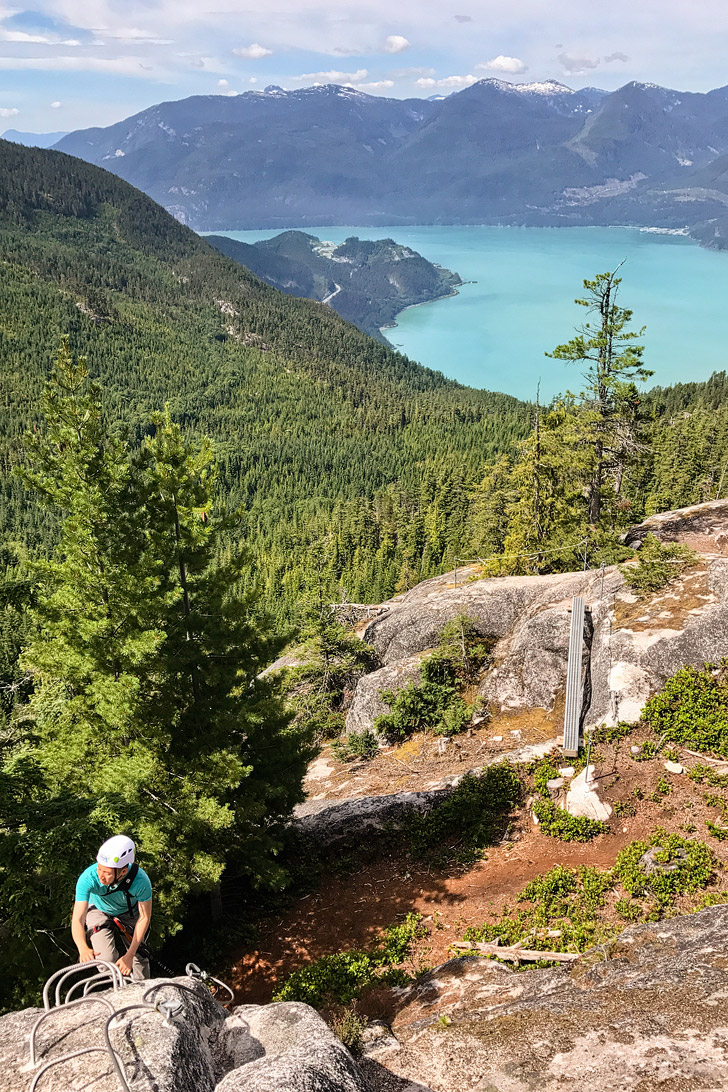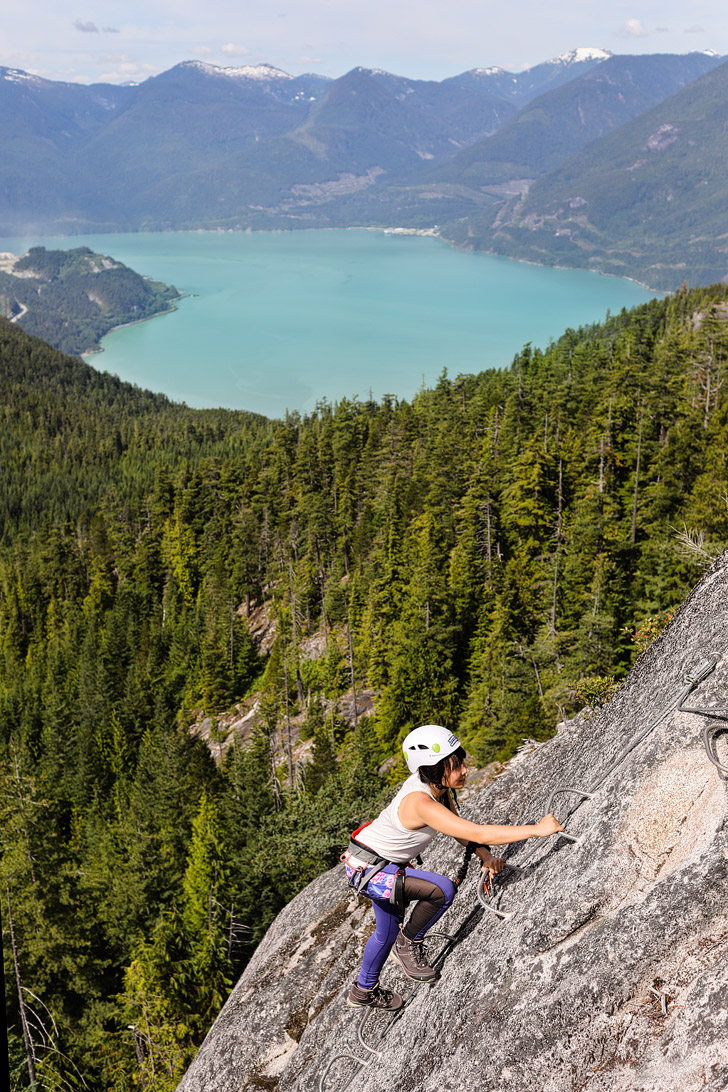 CONTROVERSY + WHY DO IT?
Like trad vs sport climbing in the past, there has been controversy around via Ferrata. It primarily revolves around the environmental impact and installing metal rungs on beautiful landscapes.
For hikers, via Ferrata is a thrilling way to spend time outdoors, get a workout, and get amazing views you can't access just by hiking. It doesn't require technical skills (other than a moderate fitness level). Almost anyone can do it, and it's a great way to push through any fear of heights. Climbers, on the other hand, tend to believe you should learn the skill and don't want the place crowded with tourists who don't know what they're doing.
After our first via Ferrata, we still prefer climbing, but we always like trying new things and would love to explore some harder via Ferrata routes. It's a tough dilemma. We're glad that the current routes allow people access to the outdoors, but we can also see why building new ones would be upsetting to the outdoor community. Isn't that always the battle with tourism, education, and conservation? Some will champion the conservation of nature while others will trash the place.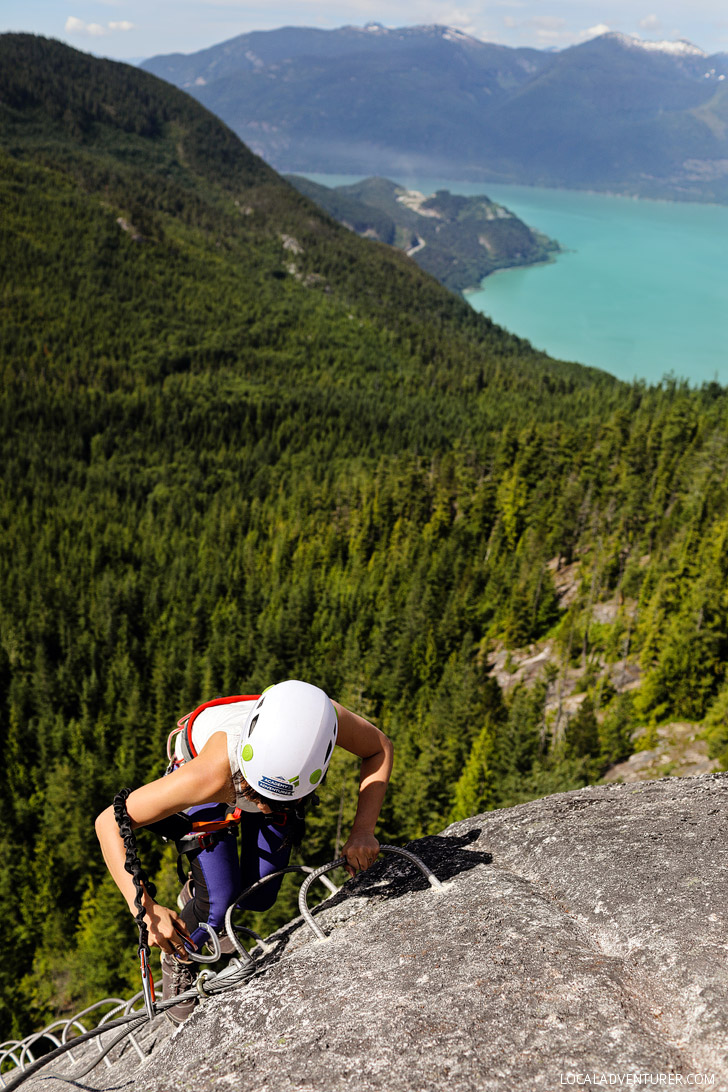 YOUR SETUP AND TECHNIQUE
If you go with a guide, they teach you everything you need to know. We always recommend going with a guide if it's your first time.
For those who just need a refresher: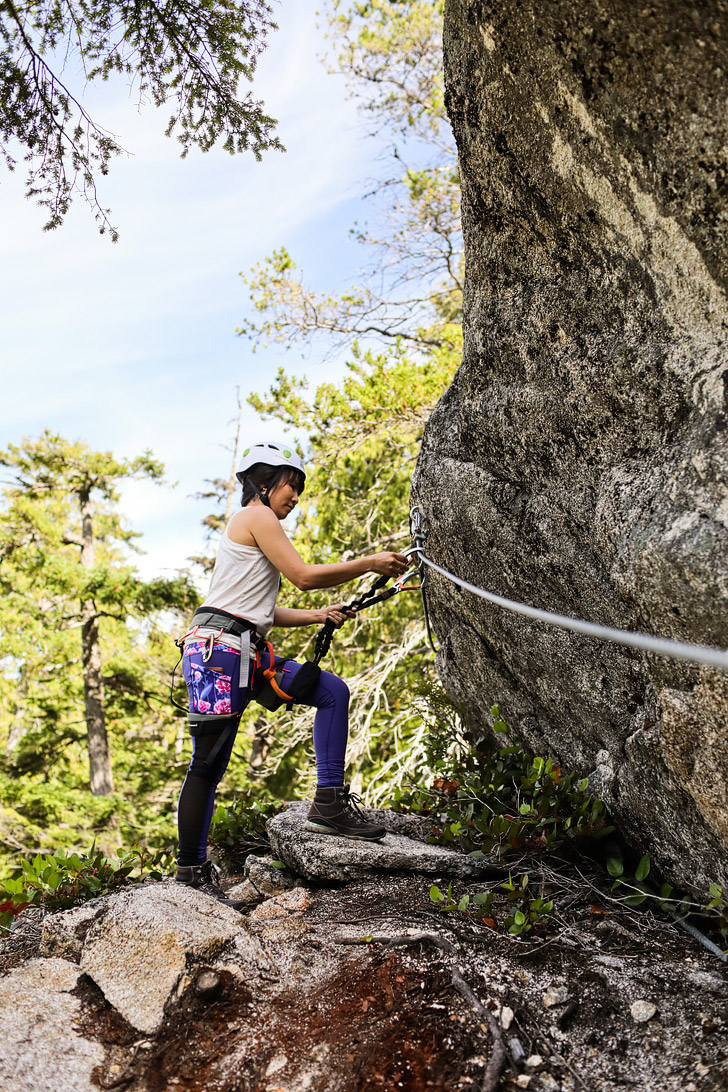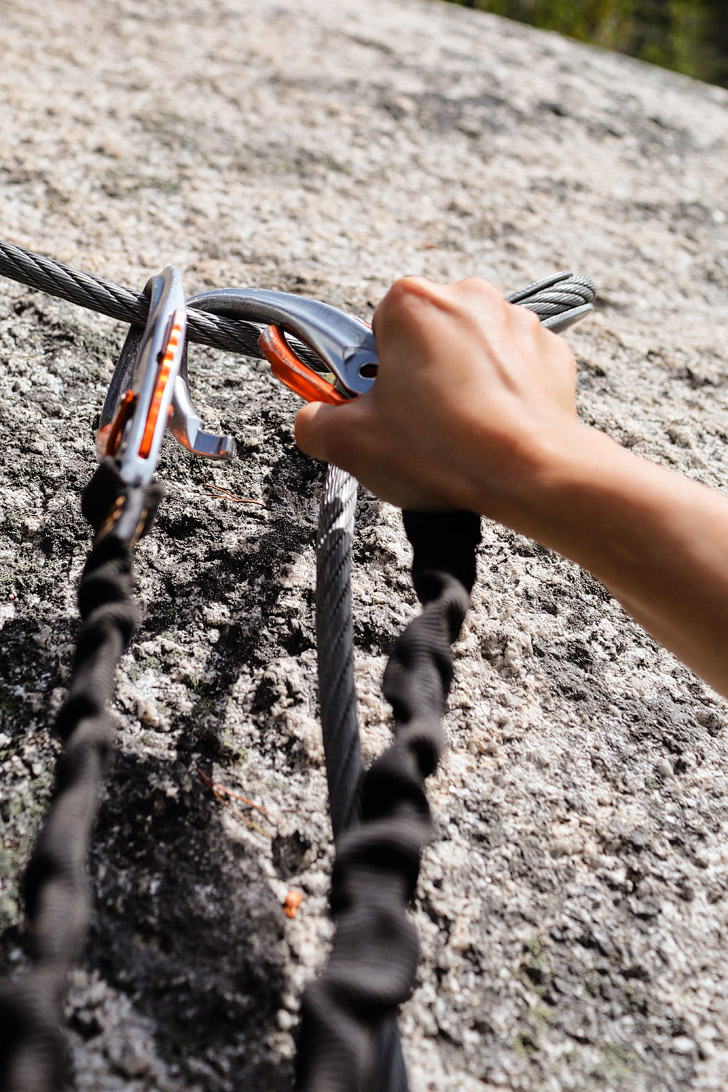 WHAT TO PACK – YOUR VIA FERRATA KIT
Use the proper gear that has been tested since your life depends on it.
Note: With the Squamish Via Ferrata, you have to use their harness, helmets, and kit for liability so no need to bring your own. There are lock boxes to leave your personal belongings.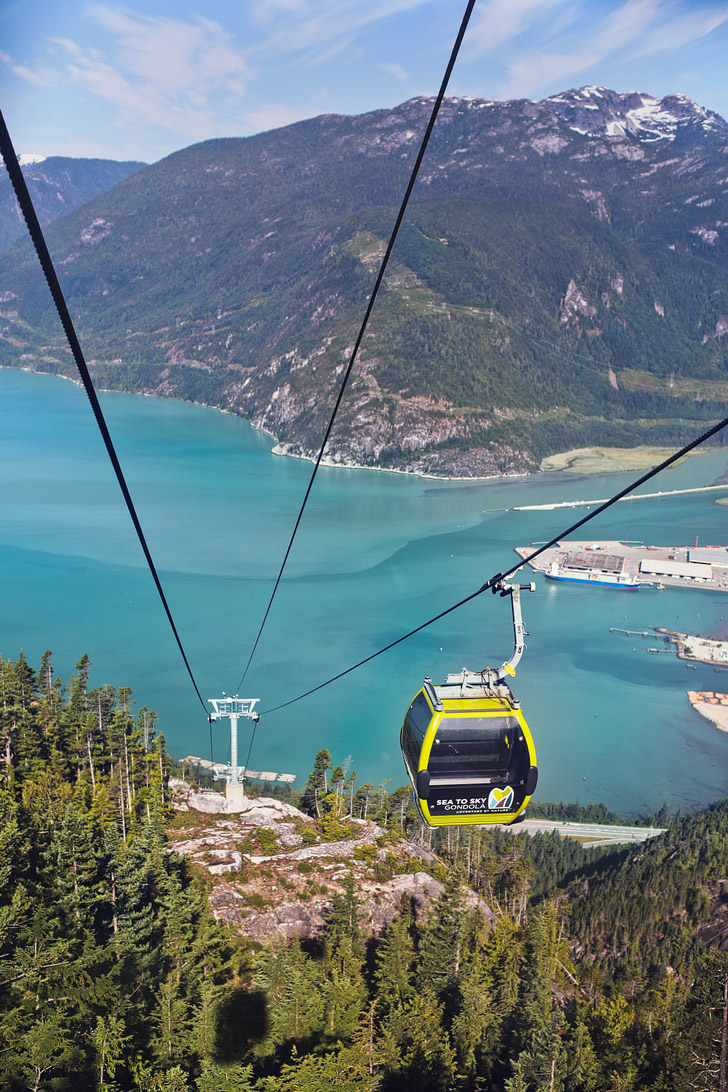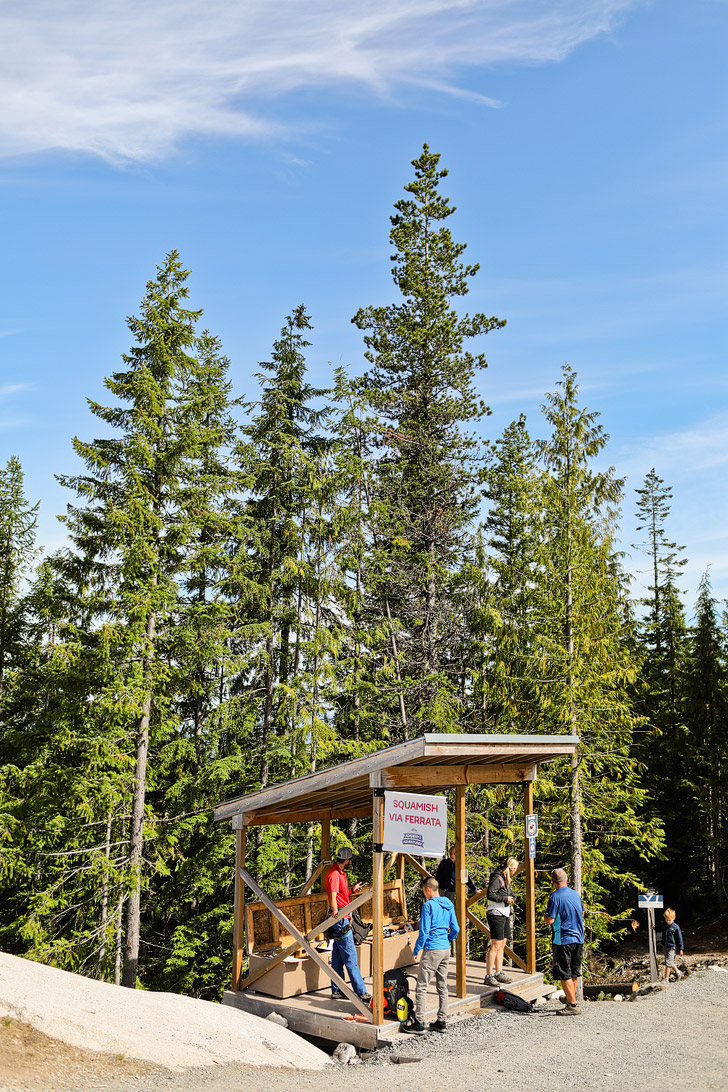 THE SQUAMISH VIA FERRATA
The Squamish Via Ferrata is the perfect introductory via ferrata. The route doesn't have an official grade, is straight forward, and is done by children as young as 8. First, you have a short orientation, get fitted in your gear, and then take a short hike through the trees to the Flight Deck. The guide demonstrates how the clip system works, and finally, you're on your way!
On this Via Ferrata, you climb rungs, cross catwalks, dance across a small bridge, and enjoy amazing views of Howe Sound and the nearby peaks. This experience lasts roughly 1.5 hours and is a great one for beginners. We're both afraid of heights, but this one had minimal exposure.
DIRECTIONS
The main meeting point is just to the left after exiting the Gondola at the top. You will want to meet 15 minutes before the tour start time at the Harnessing Deck.
The Sea to Sky Gondola is 2km south of Squamish. It's on the northbound side of the highway, so if you're staying in town, you'll need to drive past it and u-turn back up.
Address: 36800 BC-99, Squamish, BC V0N 3G0, Canada
BEST TIME TO VISIT
Summer is the best time in Squamish. You get clear, sunny days, but it is also more crowded. Shoulder season is late Spring or early Fall, where can still get the best of both worlds.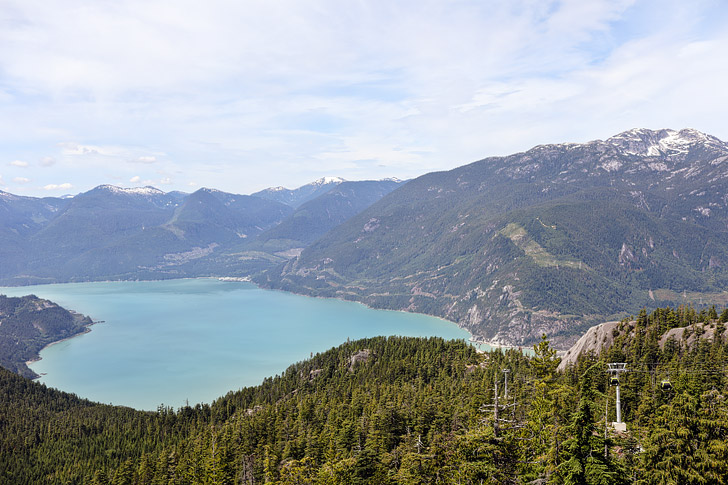 Pin
ESSENTIAL TIPS FOR YOUR SQUAMISH VIA FERRATA
PHOTOGRAPHY TIPS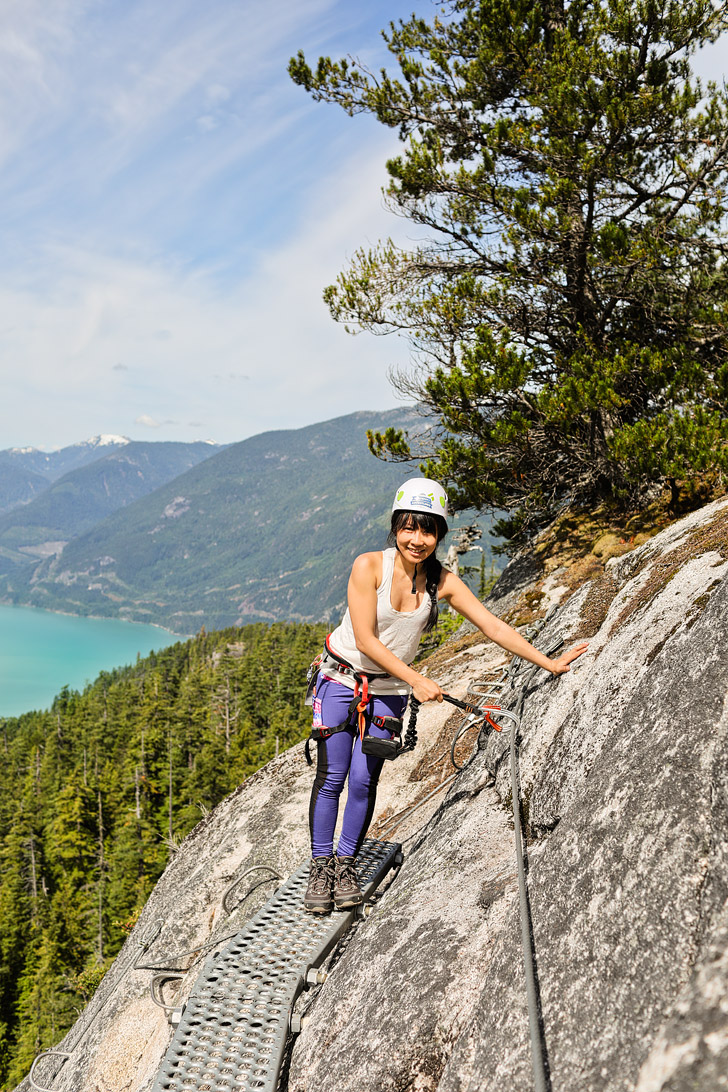 Pin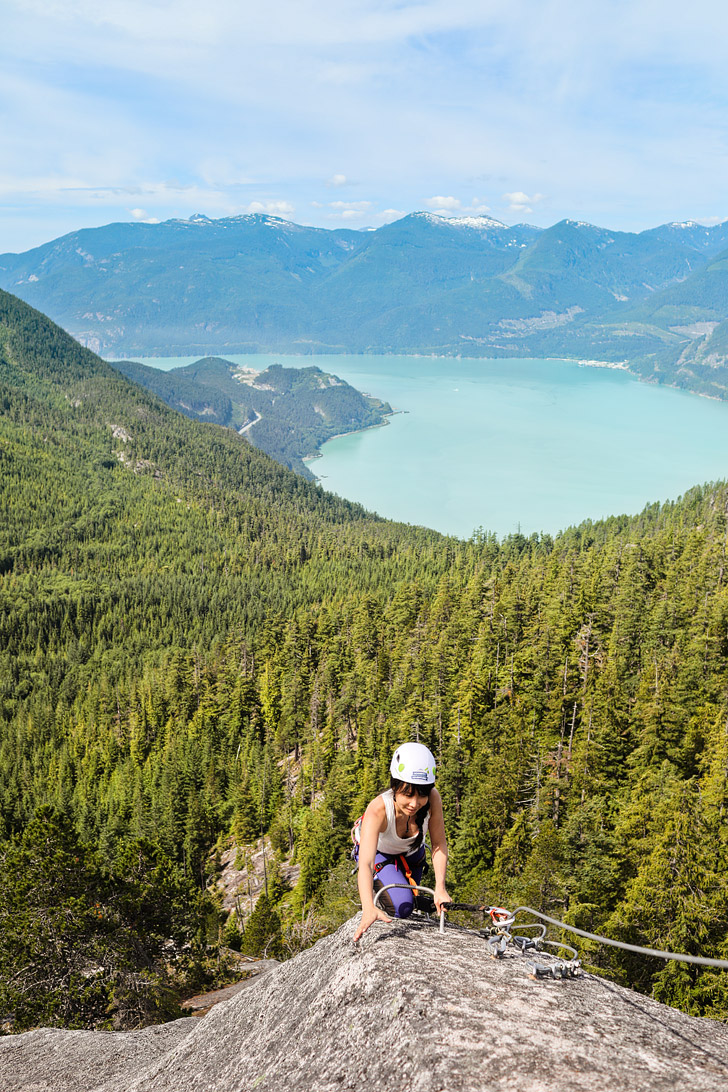 Pin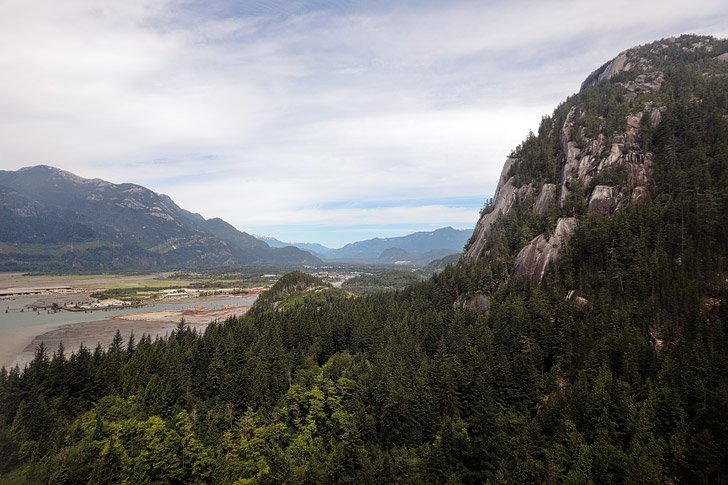 Pin
WHAT'S NEARBY
MORE RESOURCES
DID YOU ENJOY THE POST? PIN IT FOR LATER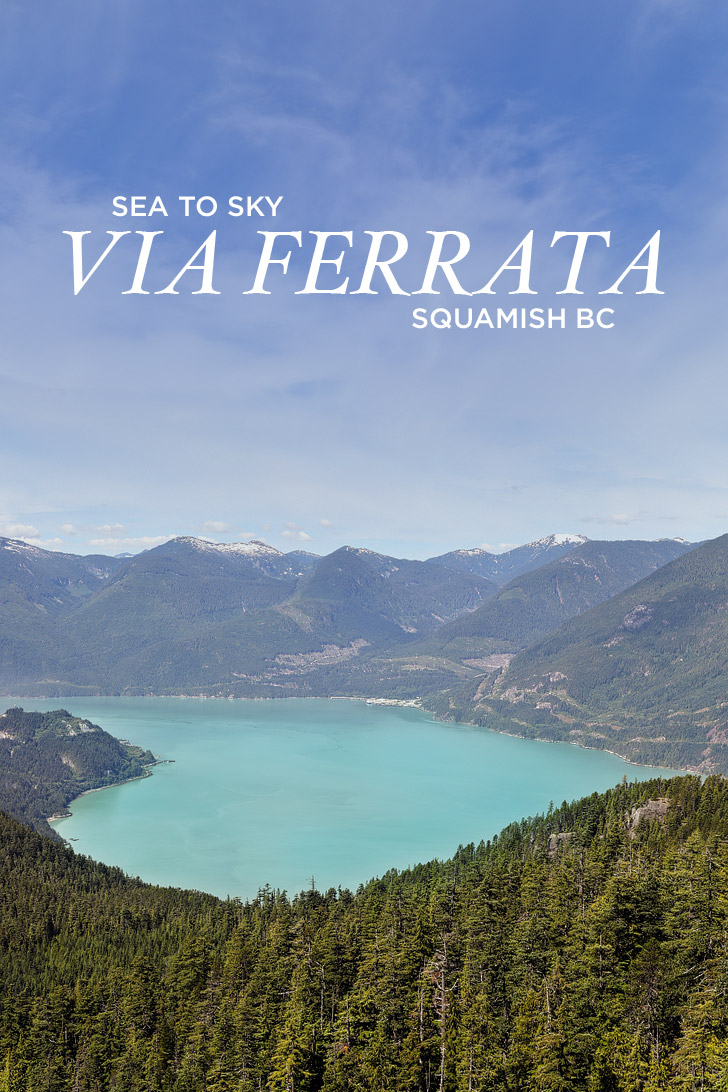 Pin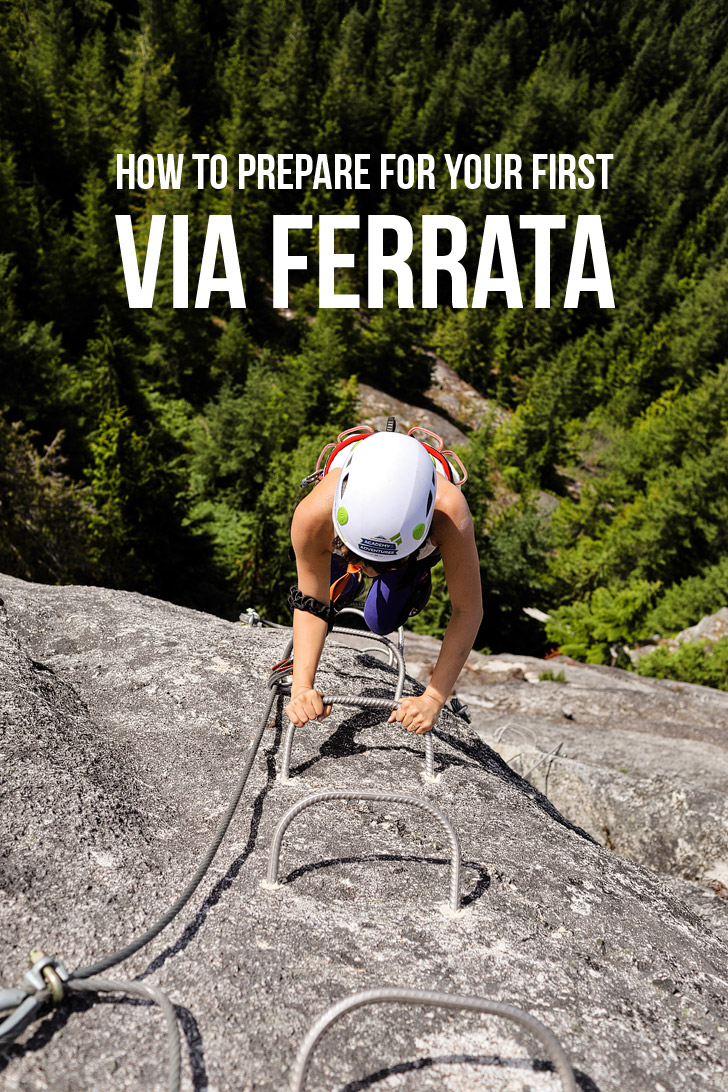 Pin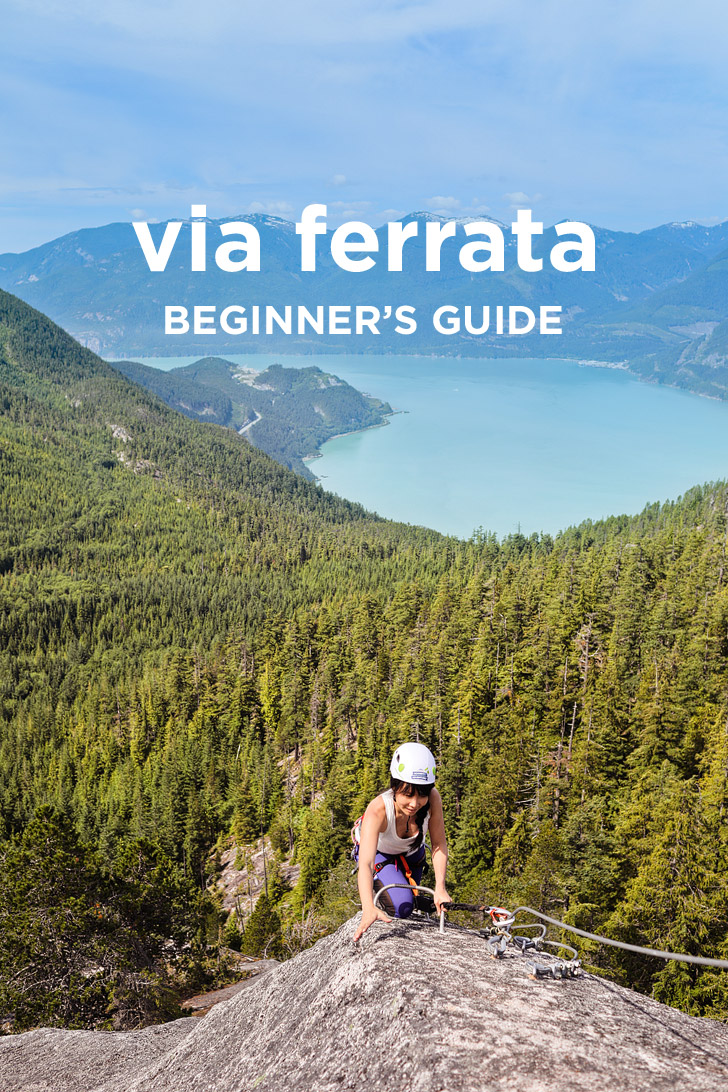 Pin