Iceland has been a dream destination for us, and we're so excited to be heading there in February. Iceland is our friend Chris' favorite destination (tied with New Zealand, and that means a lot because he's been to 94 countries). Today, he's sharing some of his tips for those of you planning on visiting. I know this will come in handy for when we go!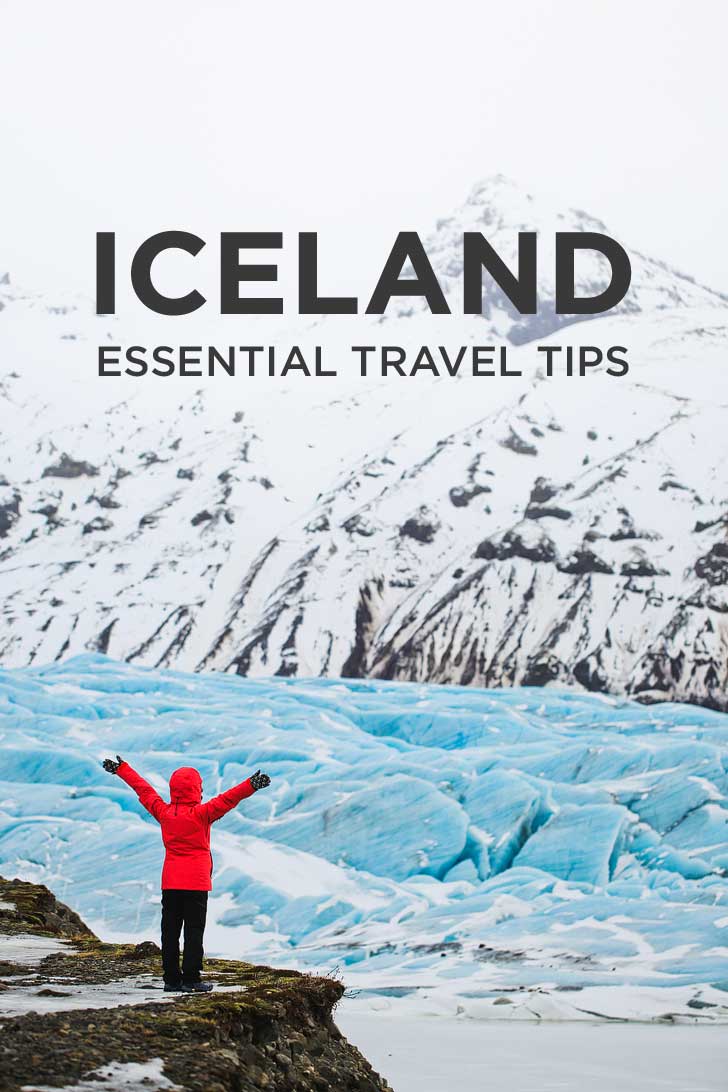 I describe Iceland as the poor man's New Zealand, and that is an honest compliment. For those of who live in North America, a trip to New Zealand is an extreme investment of time and often one's bank account.
But Iceland is so close! Just four time zones away from the east coast, a really quick overnight flight from a slew of US gateways like JFK, Boston, and BWI. And Iceland is every bit the breathtaking, mysterious, altogether enchanting place to visit. The remote island nation is roughly the size of Kentucky, but with only 300,000 residents, two-thirds of whom live in one city, the capital of Reykjavik. The result: a pristine, ever-changing environment that provides a postcard-worthy view around every bend.
In short, go, go, go.
Of course, the optimal time to visit is in the summer or early fall, when sunlight is at its peak and the roads are more likely to be passable. But a winter trip has its own unique, ethereal appeal. These suggestions are for such a winter trip but can easily be adapted to any visit to the land where elves actually live!
11 THINGS YOU MUST KNOW BEFORE VISITING ICELAND
1. Don't get married to your plans.
If you are an aggressive travel planner… well, you may want to find a meditation mantra. The weather in Iceland is finicky any time of the year, but particularly in winter, and any traveler runs an above-average risk of having plans modified by Mother Nature. A couple of weeks before departure, begin to check the road conditions via official government websites. Chances are the Ring Road will be navigable at least from Reykjavik south and eastward toward Vatnajökulsþjóðgarður.
2. Make sure your vehicle is a 4-wheel drive, preferably with studded tires.
Given the uncertainty of the weather, which can turn snowy or icy at any moment, you'd be good to pack in some provisions before you leave, things you can get in Reykjavik or Keflavik — some simple food, water, etc. (The big discount supermarket is called Bónus, and its logo is a cartoon pig.) I know it goes without saying, but warm, waterproof layers are an absolute must. And bring a towel. (More on that in a bit.)
3. ALWAYS, ALWAYS, ALWAYS fill your gas tank.
I don't care if you filled up 50 km ago. You never know when and where the next gas station will be open and if, in the winter, it will even have gas available. You may find a trail you want to go down, which is awesome, but if you don't have enough petrol, you'll get stranded. So enjoy the extra potty break. Pull in, fill the tank, and empty another one. :)
4. Consider getting a camper van.
If you have enough warm layers, you can rent a camper van, which is a ridiculously fun (and obviously cheaper) alternative. Then you can pull over and sleep whenever you want. (Literally. No one will stop you. People do it all the time.) You just need to make sure you have a sufficient supply of things to eat, drink, and stay warm.
5. Reservations are a must.
I like to fly by the seat of my pants as much as the next uber-traveler, but accommodations in Iceland, especially outside of Reykjavik, are sparse… and even more so in the winter. Many simply close. Others cut back on their availability. If you're in a car that isn't really suited for sleeping or if you're just craving a warm shower, then make a reservation. Or at least do a little side research before going and note places to stay on your map (along with their contact information).
6. Get a detailed road map.
A detailed road map is the most important in-vehicle piece of equipment that you can have.
7. Know when the sun rises and the sunsets.
If this were summer, I wouldn't tell you the following, but given the darkness that hangs over the Arctic in the winter, you really have to know the sunrise and sunset times. You'll have precious little sunlight, so you'll have to plan accordingly. What I would suggest is head south and east of Reykjavik on the Ring Road. Head out to a point certain. Then turn around and come back. No way in the world the whole road will be passable. But note things you couldn't see because of dark or storm and see them on the return.
8. Don't miss these spots.
That being said, here is an abbreviated list of places I loved, abbreviated only by what I think will actually be accessible during a week-long trip in the winter. (My ultimate Iceland list is much, much longer.) These are in no order at all: Þingvellir National Park, Gullfoss (Europe's largest waterfall), Skógafoss (GORGEOUS!), Seljalandsfoss (you can actually hike behind it!), Jökulsárlón iceberg lagoon, and the crystal ice caves under Vatnajökull glacier.
9. Bring a towel.
Bring the towel, because you'll definitely want to find a local hot spring or pool, soak it in at night, and watch the Northern Lights. And when you get out… well, you'll need to dry out and not catch hypothermia.
10. Don't overlook Reykjavik.
And if the weather is truly rotten, the Reykjavik is such a cool small town. Stay in the heart of the city. It's worth the added cost because you can walk everywhere. But go to a bar and talk to the super-friendly locals. They will point you in the right direction.
11. Don't be overly ambitious.
Know that you'll come back to this magical, mysterious place. So do enough to whet your appetite.
In case you can't tell, I am a hardcore fan of Iceland. Enjoy your trip and send me your tales and photos of your adventure.
Keep travelin',
Chris
MORE RESOURCES:
For those who've been, any other tips you might add? Is Iceland on your travel bucket list?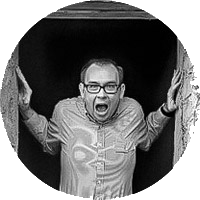 Pin
CHRIS
Chris works for the United Nations, but he is really a diplomat trapped in a sportswriter's body…. a recovering lawyer… an amateur tweeter, amateur chef, amateur writer… and a professional travel addict. He works in marble palaces and the halls of government, but he is more at home on the back roads with local folks. So far he's traveled to 94 countries and all 50 states.