As a child whose parents were born and raised in Malaysia, I grew up flying to the tiny island of Penang almost every summer to visit family. Malaysia is like a second home to me – the food, the language, the culture (did I mention the food??). I'd heard of the beaches and natural beauty of Langkawi for years but never made it a priority to see it for myself until my fiancé Garrick suggested we add it to our itinerary. There were so many exciting activities to enjoy and we had an amazing time! I want to take all my friends on a jet ski tour when we return to Malaysia next year.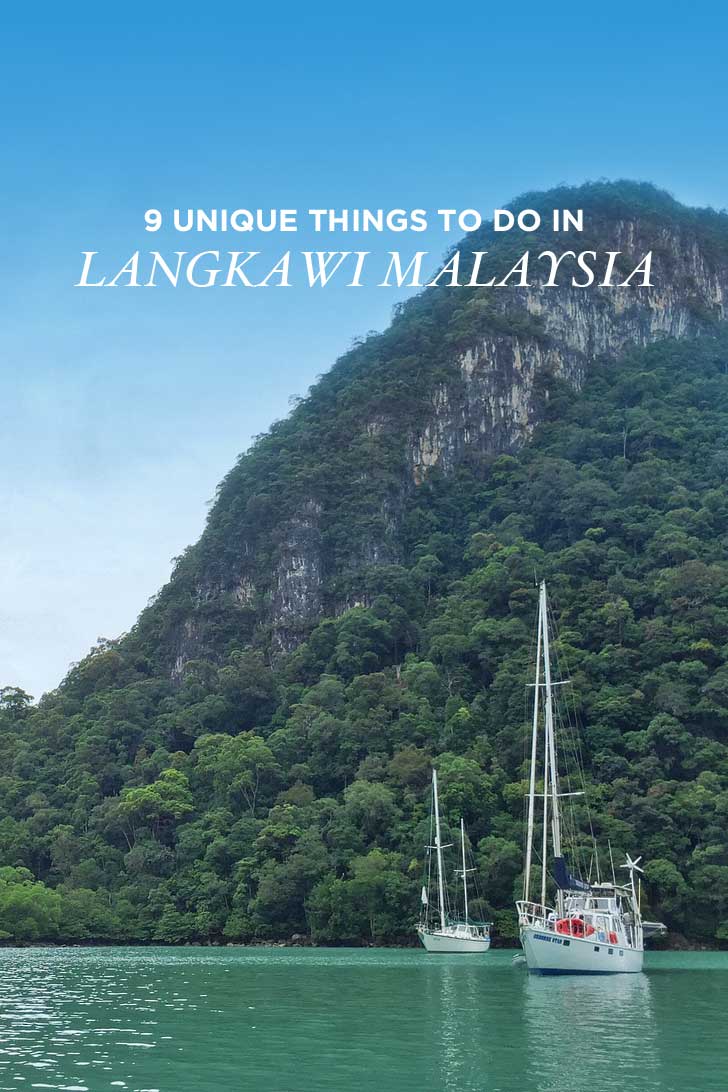 Pin
9 UNIQUE THINGS TO DO IN LANGKAWI MALAYSIA
1. Ride the Langkawi Cable Car
Enjoy breathtaking rainforest and ocean views as you ride the gondola up to the summit. For an additional 50 RM, you can choose to ride in gondola with a transparent glass floor.
Pro tip: Arrive early in the morning to avoid crowds. If you visit during peak hours, you can also choose to purchase an express lane ticket that cuts down on your wait time.
Pin
photo: amrufm
2. Walk across the Langkawi Sky Bridge
A short walk from the highest cable car station takes you to the longest curved suspension bridge in the world. Some lucky visitors even catch a glimpse of local eagles flying above.
Pro tip: Bring a light jacket! The cool breeze at the top of the mountain can be refreshing in the tropical heat, but also chilly.
Pin
photo: ihtatho
3. Marvel at Art in Paradise
Bring a camera and your imagination to this family friendly art museum that showcases 3D art – featuring you! Themed rooms of 3D art invite you to pose and photograph yourself in a fairytale, space, safari, underwater, and countless other settings. Plan at least 1-2 hours to walk through the museum.
Pro tip: This attraction is especially worth visiting if it's unbearably hot or raining outside since the entire experience is indoors.
Pin
photo: Phalinn Ooi
4. Kayak through mangrove trees in Kilim Karst Geoforest Park
Get a closer look at Langkawi's ecological beauty by taking a guided kayak tour through the mangroves. Our guide from Dev's Adventure Tours was extremely knowledgeable and informative – we learned so much about the plants and animals that inhabit the island. Be sure to check out their other tours too!
Pro tip: If you want to bring your phone along without worrying about getting it wet, consider bringing along a sealed waterproof case like this one.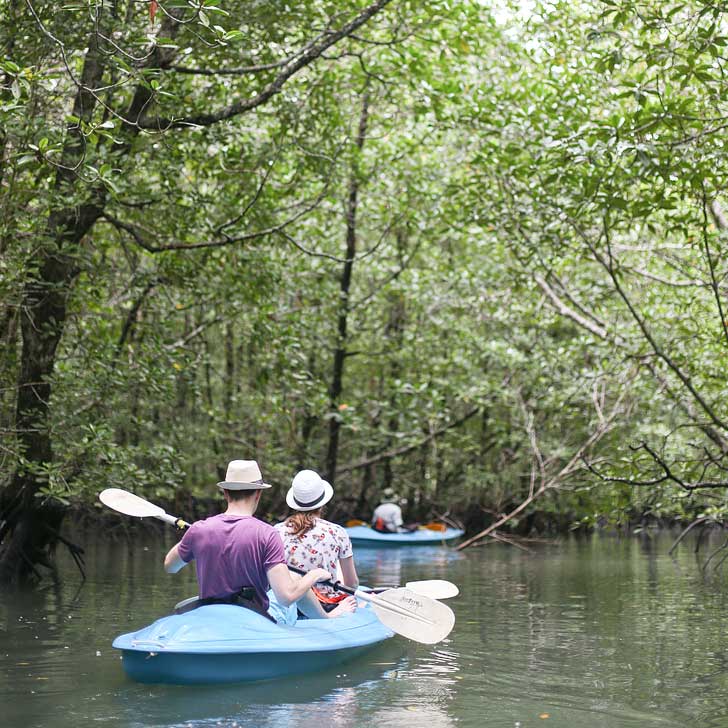 Pin
5. Relax at Tanjung Rhu Beach
Though Cenang Beach is more popular, this is the place to go for picturesque views, white sand, and pristine waters. Many of the attractions on the island tend to become crowded due to the growing tourist industry, but Tanjung Rhu is spacious and secluded – a hidden gem (for now).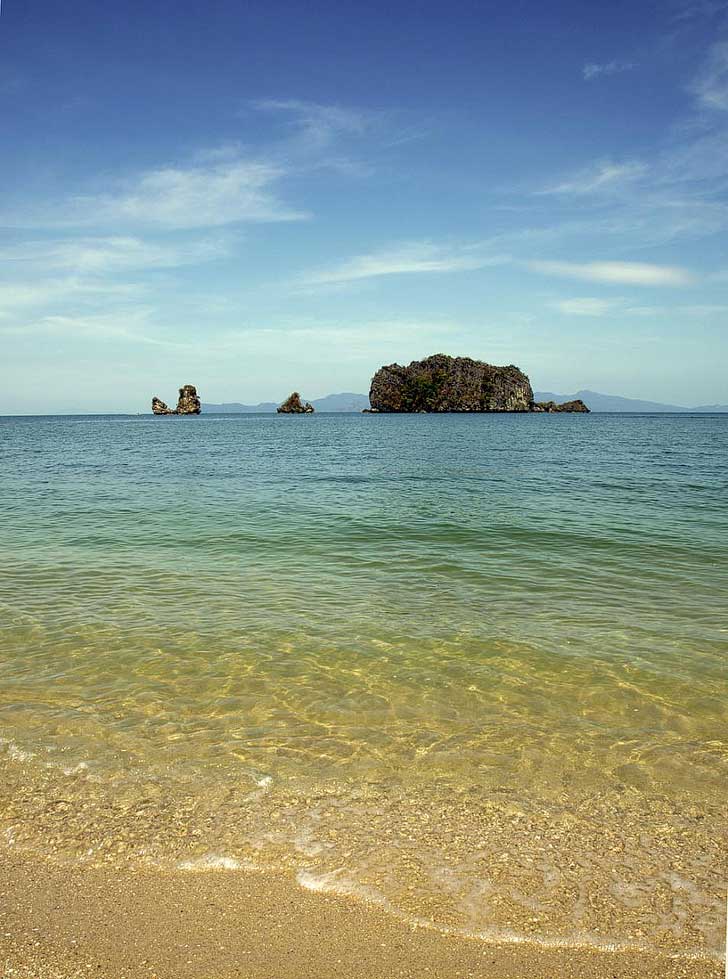 Pin
photo: Patty-OH!
6. Explore surrounding islands by jet ski
The highlight of our trip by far was the 5-hour jet ski tour we booked with Mega Watersports. We sped across the ocean from island to island, taking in the gorgeous limestone formations and stopping every once in a while for a swim. At one point during the tour, we were given free reign to jet around as we pleased!
Pro tip: Bring a cheap pair of sunglasses to shield your eyes from the sun and the incoming waves.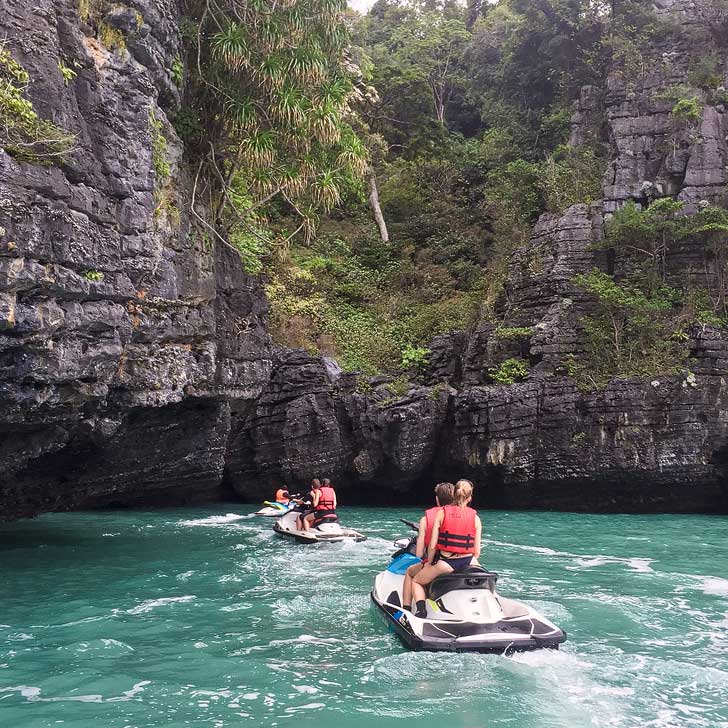 Pin
7. Hand feed animals and birds at the Langkawi Wildlife Park
The small but highly interactive Langkawi Wildlife Park is among the top attractions for visitors with young children. You can feed and pet ostriches, emus, parrots, rabbits, porcupines, raccoons, mouse deer, flamingos, and more.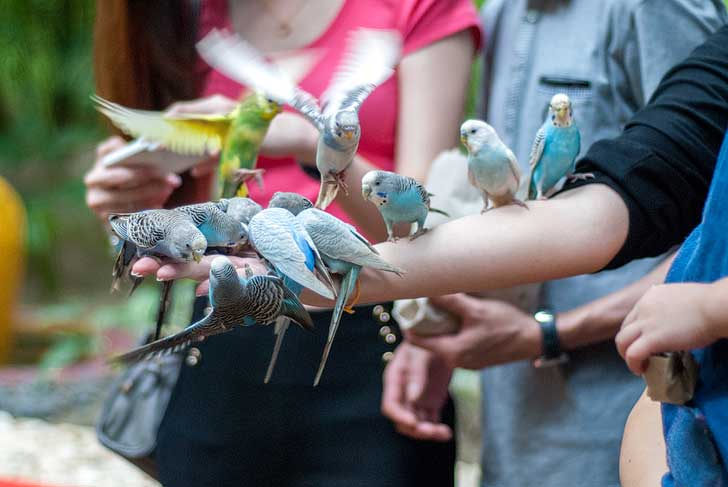 Pin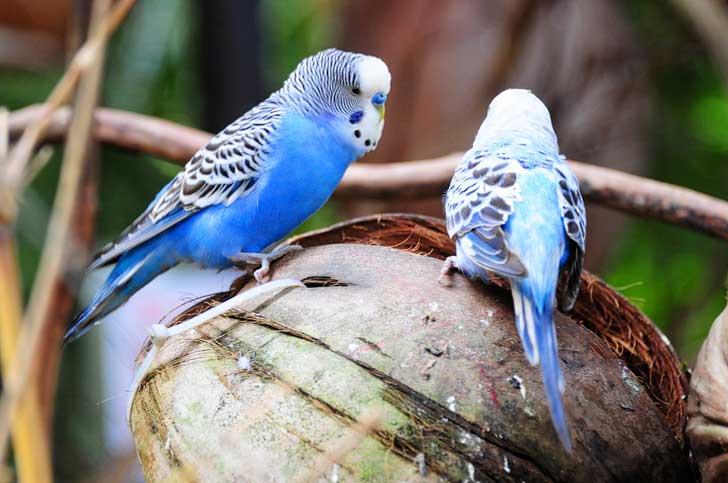 Pin
photo: raymondtan85 (top), Colin Goh (bottom)
8. Hike to the Telaga Tujuh Waterfalls
Make your way up 638 concrete stairs to refreshing pools (also known as the Seven Wells) and a lookout platform with great views of the waterfall. Take a dip in the cool waters to reward yourself after the uphill hike!
Pro tip: Make sure to bring shoes with traction, as the hike can get slippery.
9. Face your fear of heights at Skytrex Adventure's aerial obstacles
Choose one of the three courses (depending on your comfort and fitness level) and prepare for 2.5-3 hours of adventure in the treetops of Gunung Mat Cincang, the second highest mountain in Langkawi. Wear gloves and drink lots of water – you'll be climbing, swinging, balancing, and zip lining your way through the rainforest.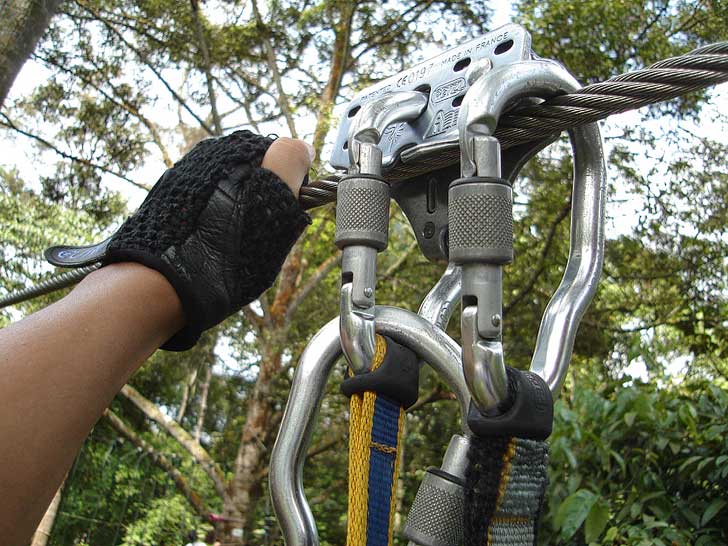 Pin
photo: Muiz Misri
BONUS. Keep your eyes out for flying lemurs at the Berjaya Langkawi Resort
The unique and spacious Berjaya Langkawi Resort offers guests the option of staying in chalets built on stilts that lie over the ocean or within the rainforest. If you keep your eye out toward the trees, you may spot some flying lemurs!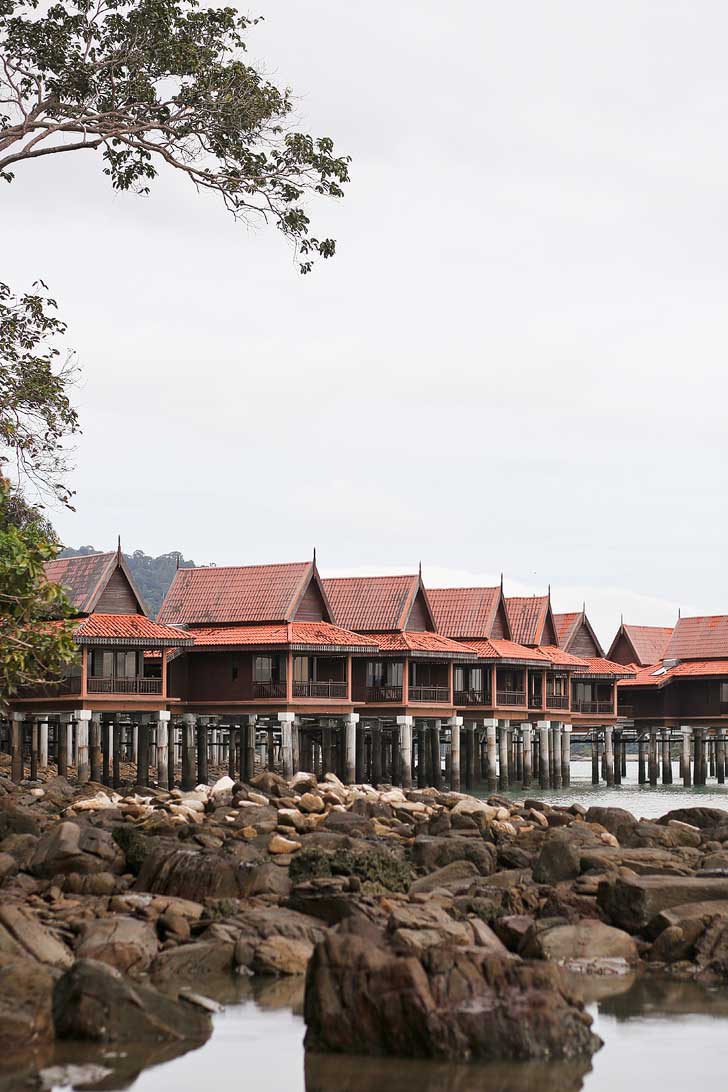 Pin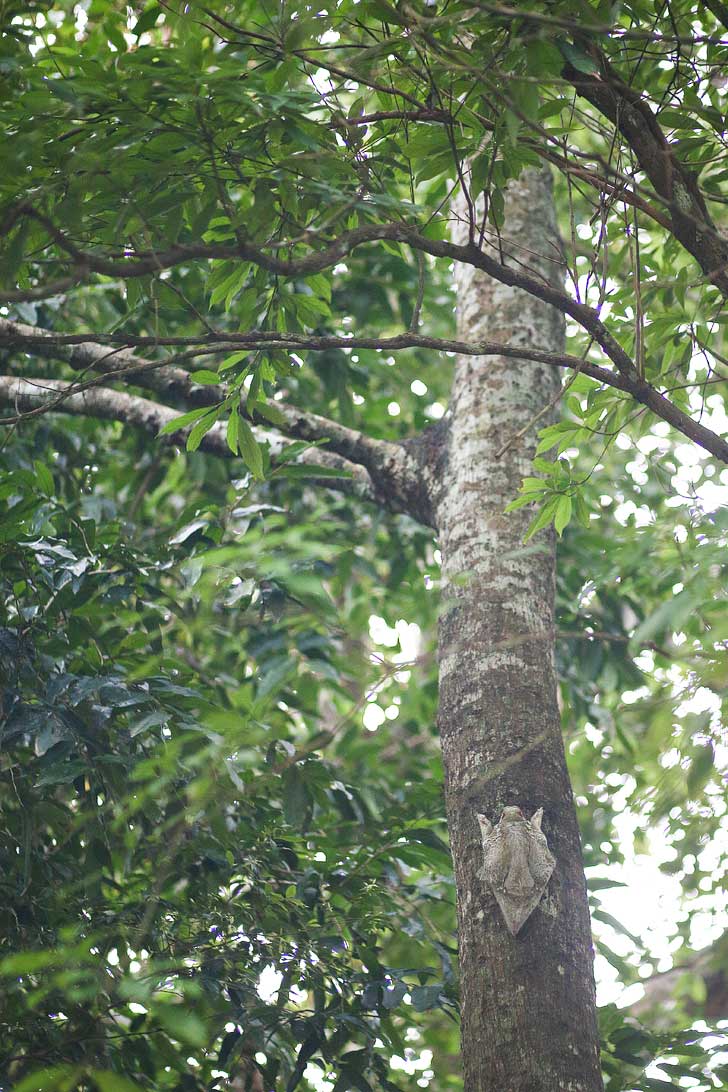 Pin
General Travel Planning
Have you ever been to Langkawi? What were your favorite things to do there?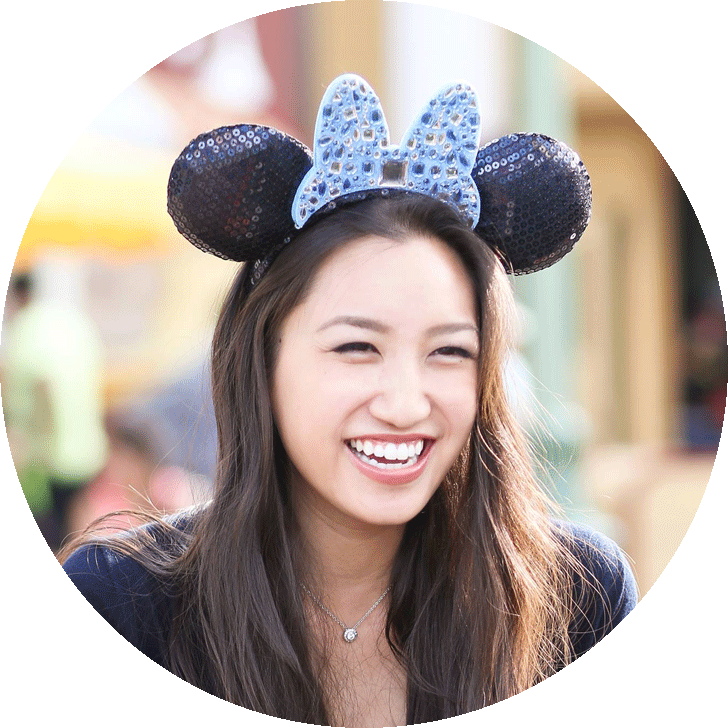 Pin
FERN
Fern is a wedding and portrait photographer with an adventurous spirit and a mega sweet tooth. Her preferred travel style is staying in one place and living like a local. When she's not exploring new cities, you can find her frolicking at the happiest place on earth or at home in her pajamas, catching up on social media.