When you think of NYC, the word you look for to describe it is never 'cheap'. It's known as the most expensive US city to live in. Eating out, going to shows, and all the attractions are easily double the price of many other cities and can quickly empty your pockets.
It's also a city where you can never run out of things to see and do, which makes a lot of visitors pack in their schedules. Luckily, though there's an endless list of activities that cost money, there are also plenty of free options.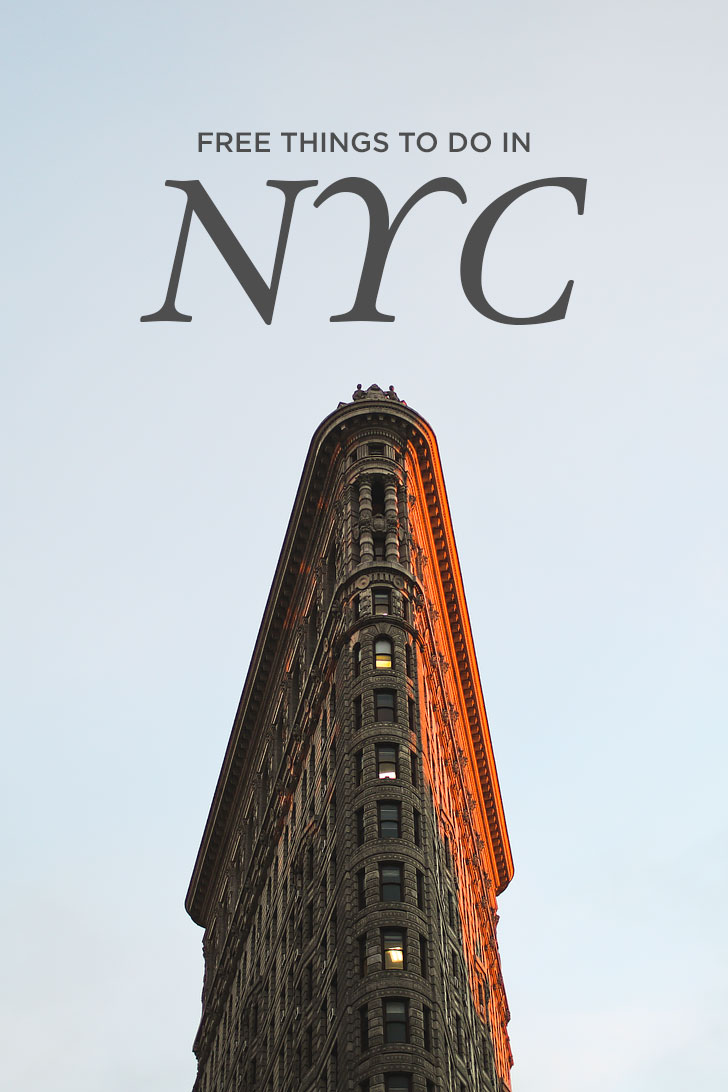 Last Updated: October 11, 2020
YOUR COMPLETE GUIDE TO FREE THINGS TO DO IN NYC
We've compiled a list of all the free things to do in the city. First, we listed the top 11 most popular spots, and then you can see the rest organized by category below or by location with the map below. Keep in mind that there are always exceptions (special events and/or holidays), so it's always good to double-check each site before visiting.
Everything is Always Free unless noted otherwise and PAYW = Pay As You Wish.
---
11 POPULAR FREE THINGS TO DO IN NYC
1. Chelsea Galleries
Chelsea is home to a ton of art galleries, and you can find most of them between West 14th Street and West 29th Street. A lot of them have museum-quality exhibits and are open to the public during opening hours.
Local Tip: A lot of the galleries serve complimentary wine or beer during opening nights. We went to the Yayoi Kusama exhibit at David Zwirner Gallery had lines wrapping around the building. We got there an hour before it opened and still waited 2 hours.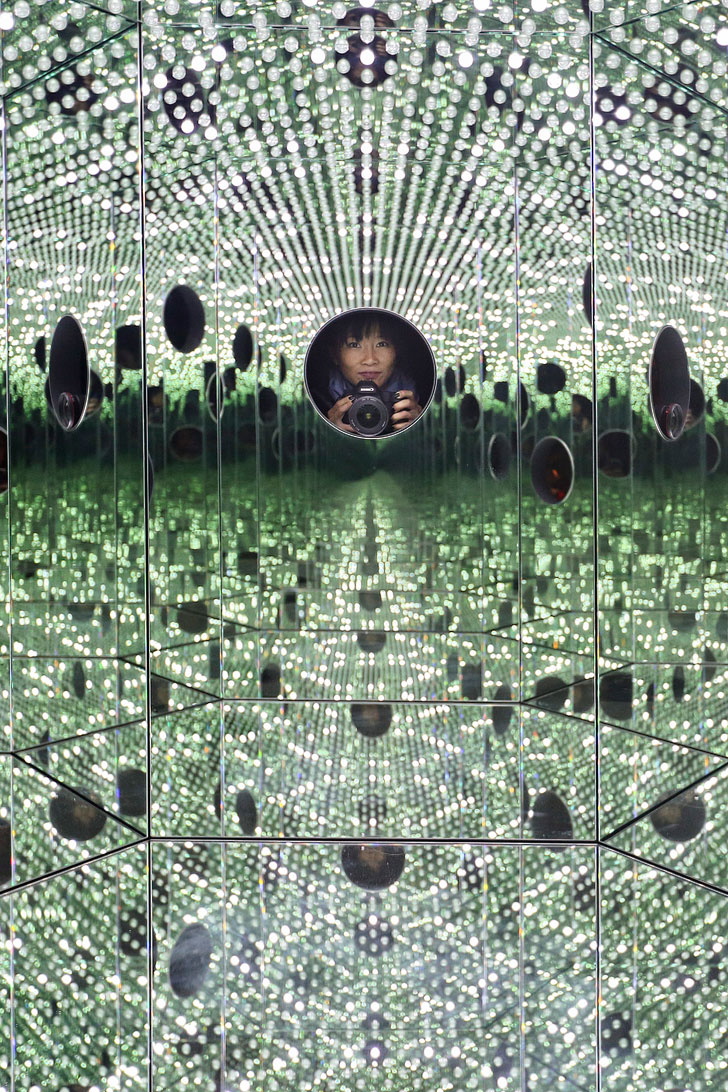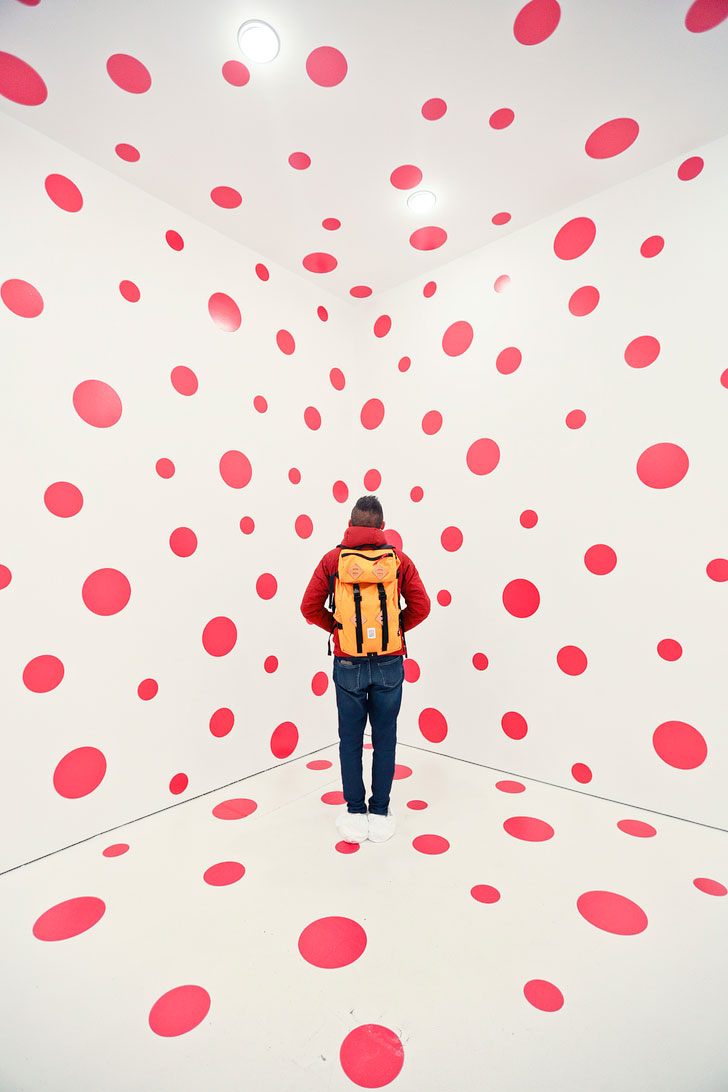 Although the nearly $4 billion dollar price tag has raised a lot of debate over the space, photographers all flock to this spot. The beautiful and clean design make for amazing photos. You can also pay respects at the 9/11 Memorial. The museum has a fee, but the outdoor memorial is always free.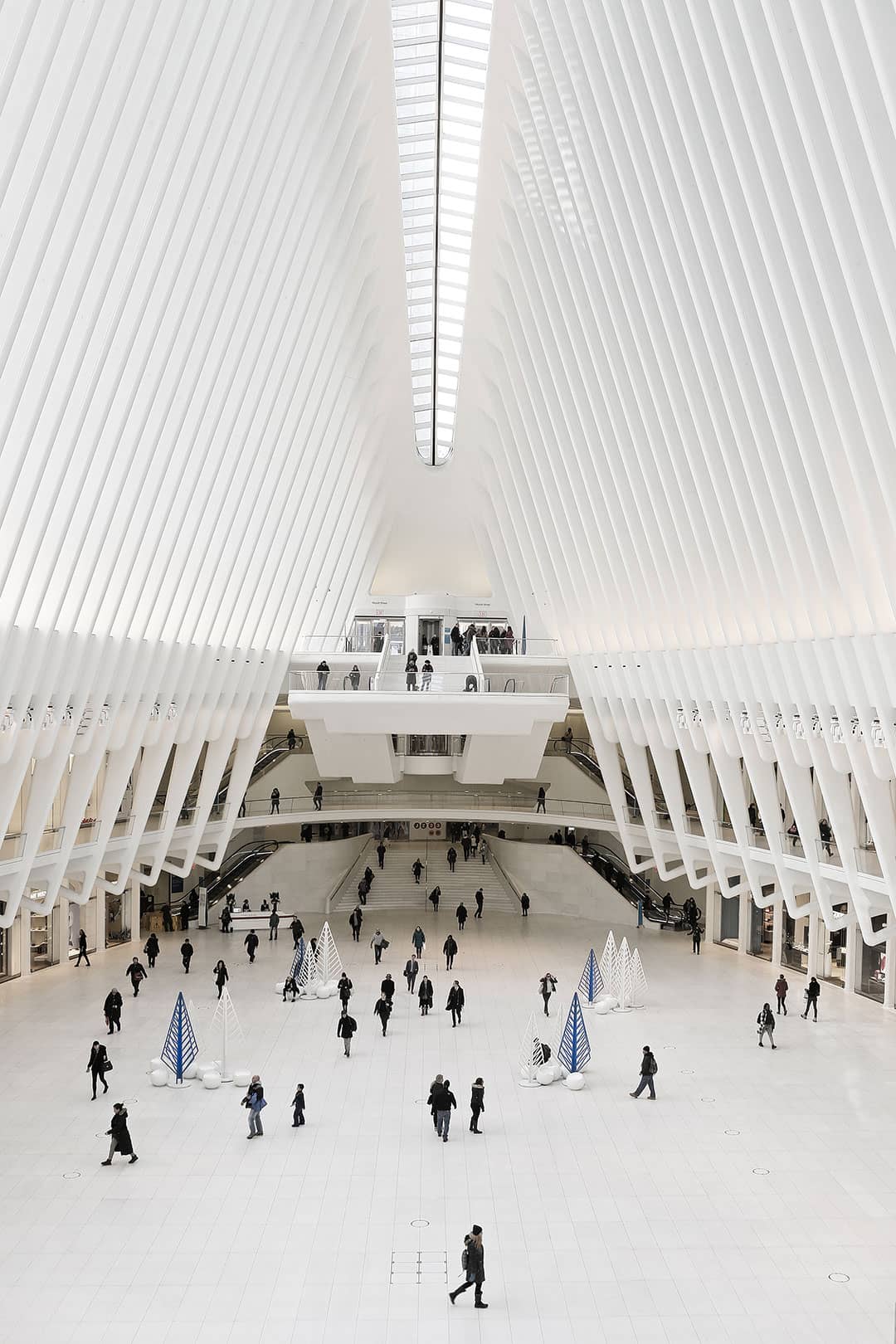 Pin
Most ferries have some sort of fee, but the Staten Island Ferry is always free. It's a great way to get out onto the water to see the city from a different view.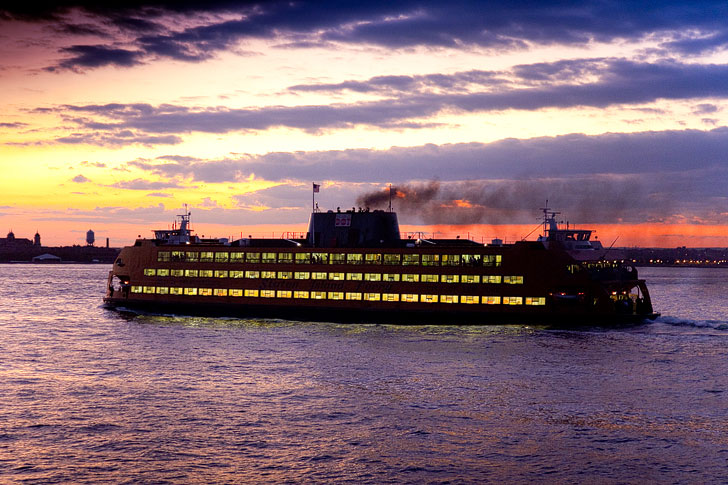 photo: Malcolm Brown
The High Line is a beautifully designed elevated park. Read about the history, take in the art, and there's even a viewing window to the traffic below. On Tuesdays at dusk, telescopes are set up by the Amateur Astronomers Association and anyone can take a peek.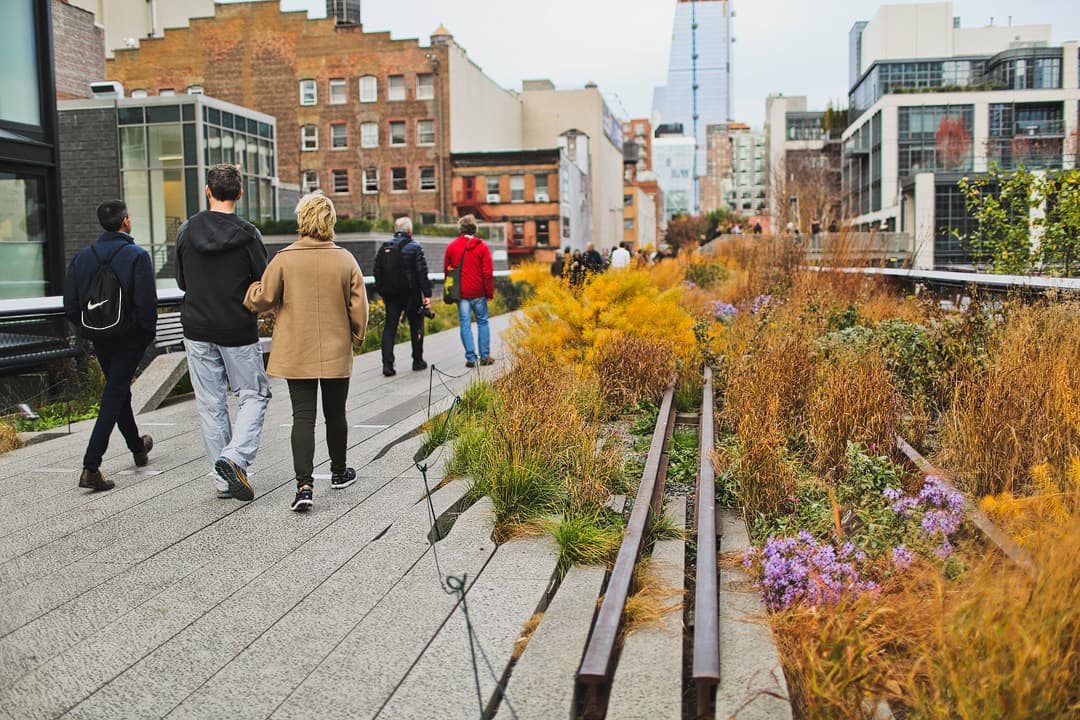 Pin
This historic building is a must stop for anyone who appreciates grand architecture. It's also a great spot for movie buffs (how many movies can you name that were filmed there?). They also have period exhibits and author talks.
Even if you're not hopping on the train, you should stop by Grand Central Station. It's over 100 years old and an iconic spot in NYC. There are also Pay As You Wish tours on Fridays at 12:30 pm.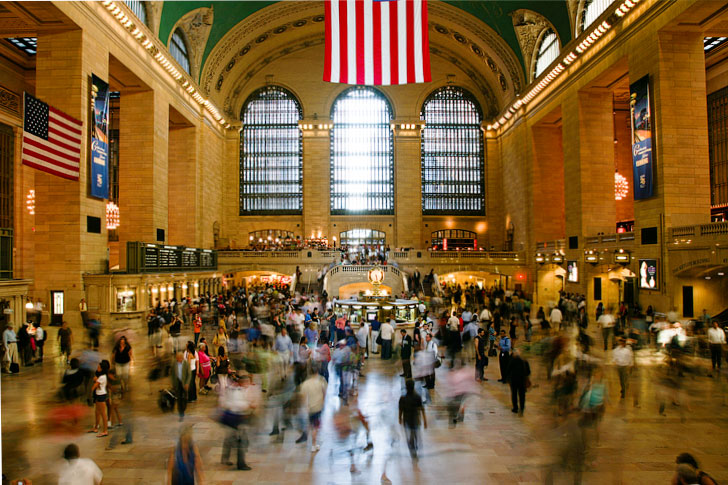 7. Live Tapings
There are a few live tapings in NYC, but the two most popular are probably the Tonight Show with Jimmy Fallon and Saturday Night Live. Free tickets are released a month in advance for the Tonight Show and SNL is done on a lottery system.
You can tour one of New York's most popular local craft breweries. They do tours every half hour on the weekends (12:30 pm – 6 pm on Saturdays and 1 – 4 pm on Sundays).
Pro Tip: They fill up quickly, so be sure to get a ticket early. We showed up 30 minutes ahead of the tour we wanted to go on and we were fine. You can always grab a few beers while you're waiting (unfortunately not free) or there's a Joe's Pizza a few blocks away if you're hungry.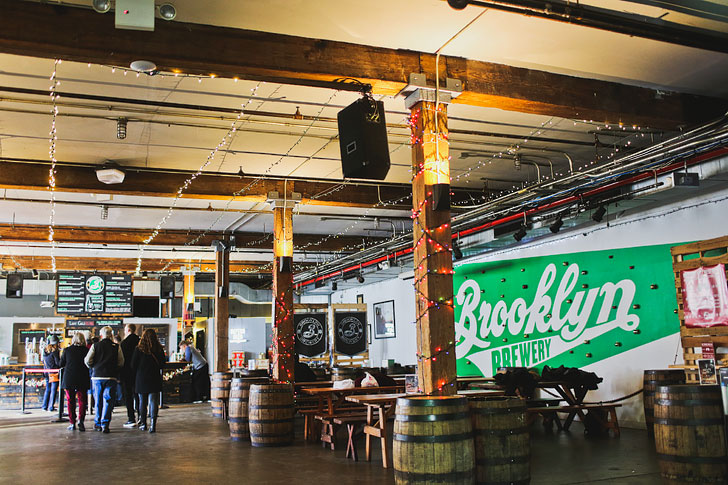 9. Brooklyn Bridge
Take a walk over the iconic Brooklyn Bridge, but don't miss the views from the Brooklyn Bridge Park as well. It runs along the waterfront and you get amazing views of the skyline.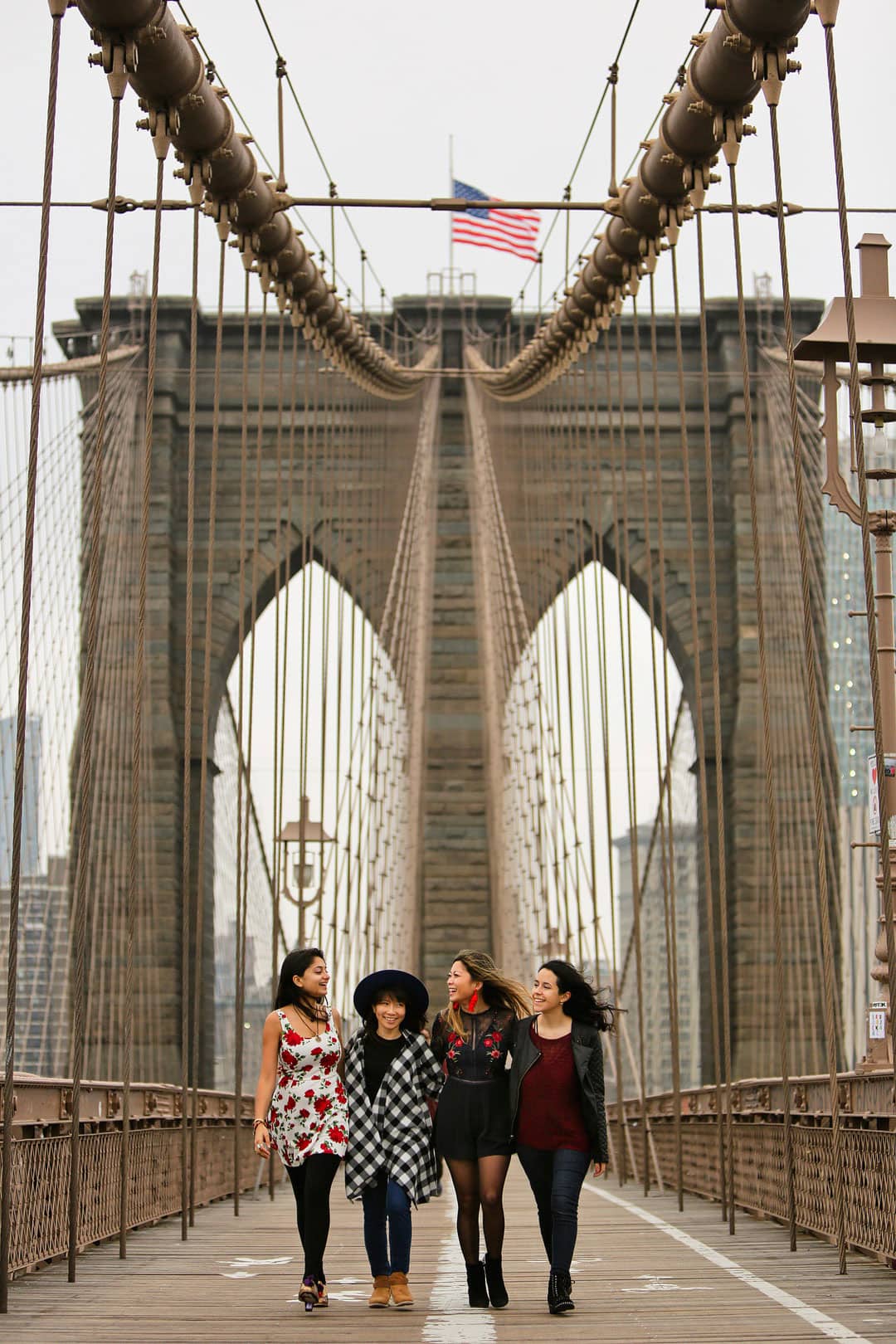 Pin
Central Park is full of endless corners to explore, but a great way to see the park is through the free guided tours put on by the Central Park Conservancy. They have different programs throughout the year and if you'd rather go at your own pace, check out the self-guided tours.
Related: 45 Central Park Secrets Plus Popular Attractions You Can't Miss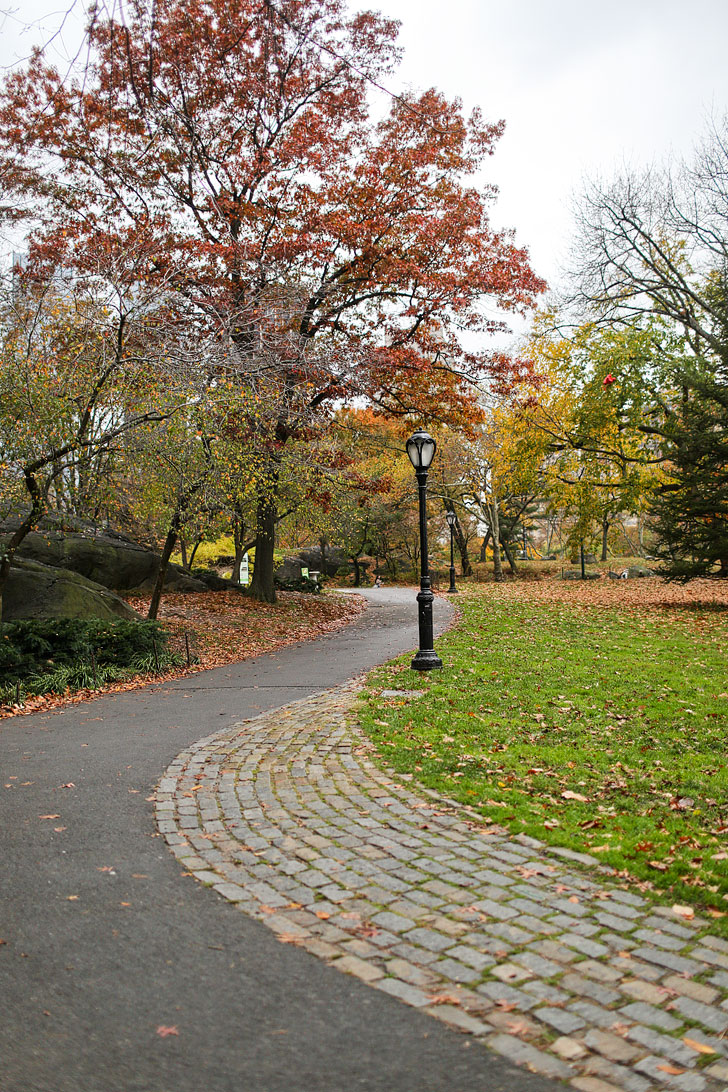 11. Times Square
As touristy and crowded and unpleasant as the experience might be, it's something you have to see at least once. There isn't anything quite like it. If you get lucky, there will be a pop-up exhibit or event there.
Local Tip: If you take a photo with any of the characters on the street, they will expect payment. If you want to see it without any crowds, try going at 4 am. It was also pretty empty on a rainy night.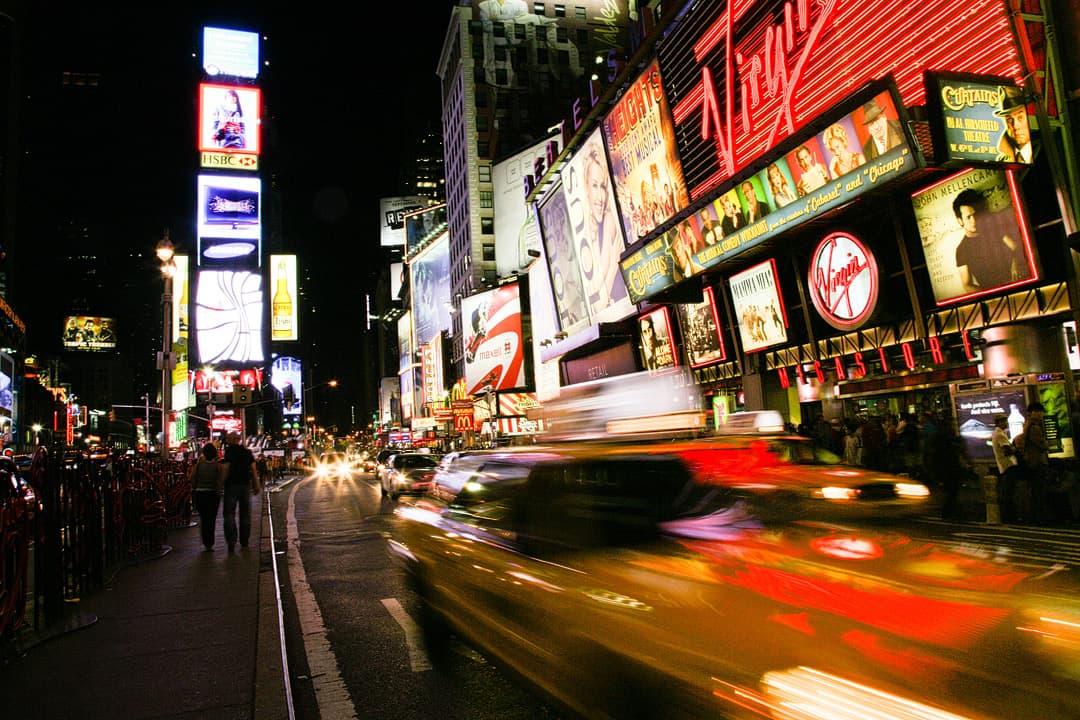 Pin
---
FREE NYC ATTRACTIONS
OUTDOORS + URBAN PARKS
---
FREE NYC MUSEUMS
Art Museums
Botanical Gardens, Aquariums & Zoos
Children's Museums
Commemorative Museums & Memorials
Cultural Museums
History Museums & Libraries
Specialty Museums
Murals
New York City is full of amazing murals and is like an ever-changing art gallery. We spent an entire afternoon exploring ones just in the SOHO / East Village area. We also found a lot walking around different Brooklyn neighborhoods.
---
FREE NYC SHOWS
Comedy & Talk Shows
Music, Movies, & Theater
Trivia
FREE NYC TOURS
Boats & Ferries
Brewery Tours & Wine Tastings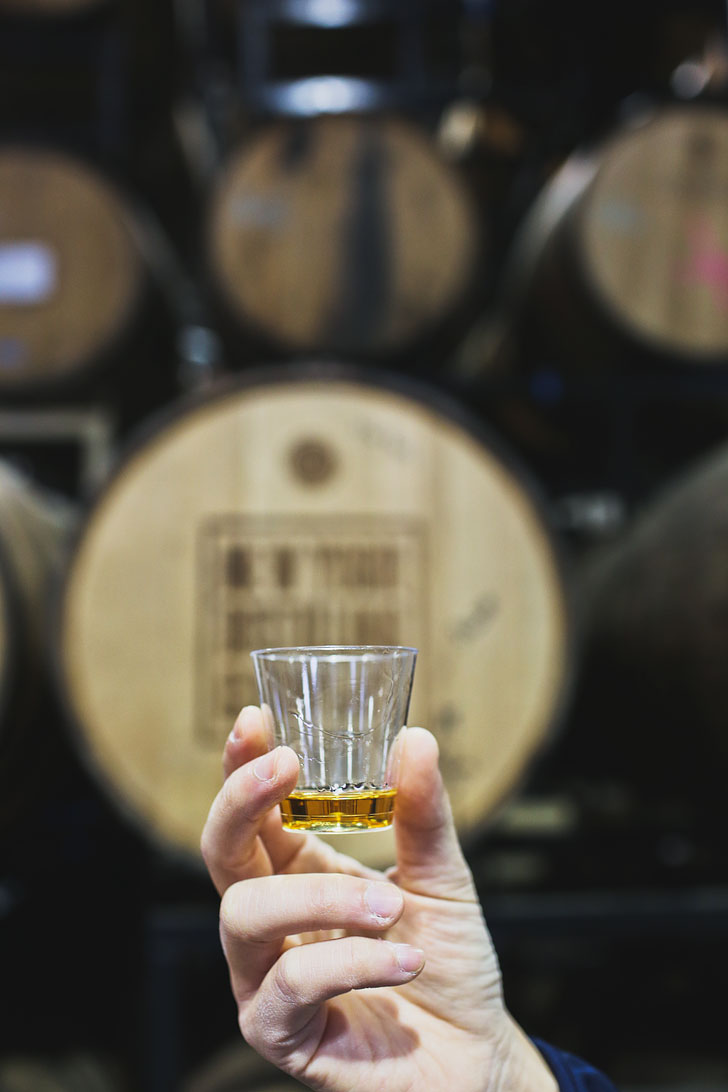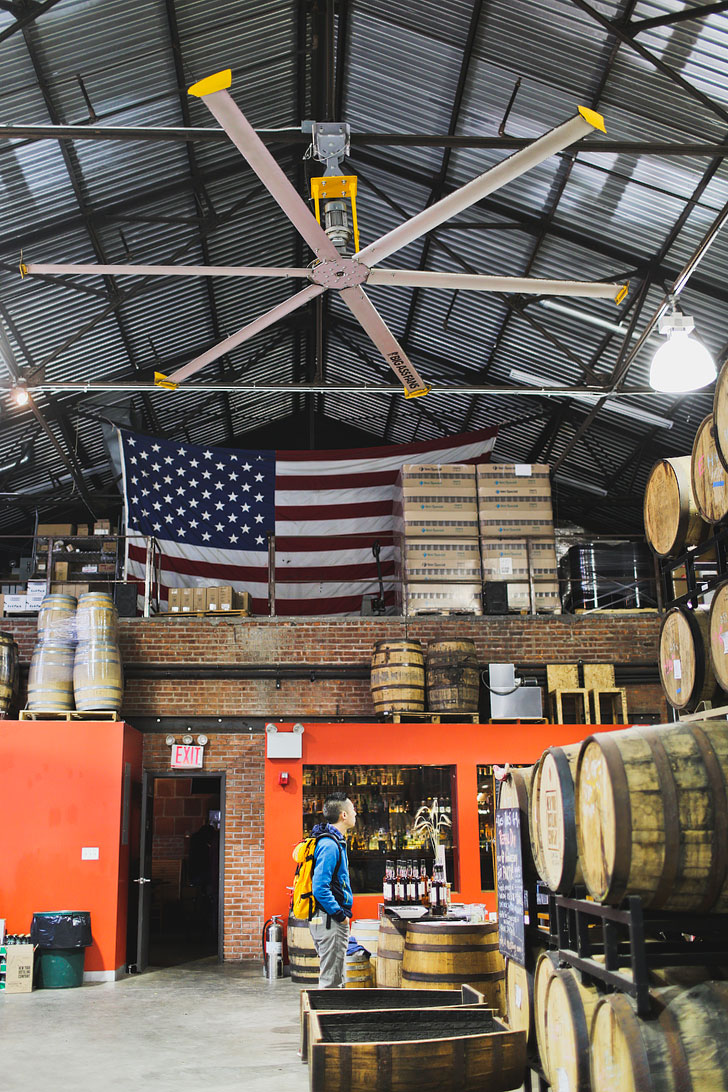 Neighborhood & Building Tours
---
ESSENTIAL TIPS FOR NYC
WHERE TO STAY
---
MAP OF FREE THINGS TO DO IN NYC
Use this map if you're looking for something free near you, and if you only want to see specific categories, just check or uncheck the boxes in the legend.
DID YOU ENJOY THE POST? PIN IT FOR LATER
Pin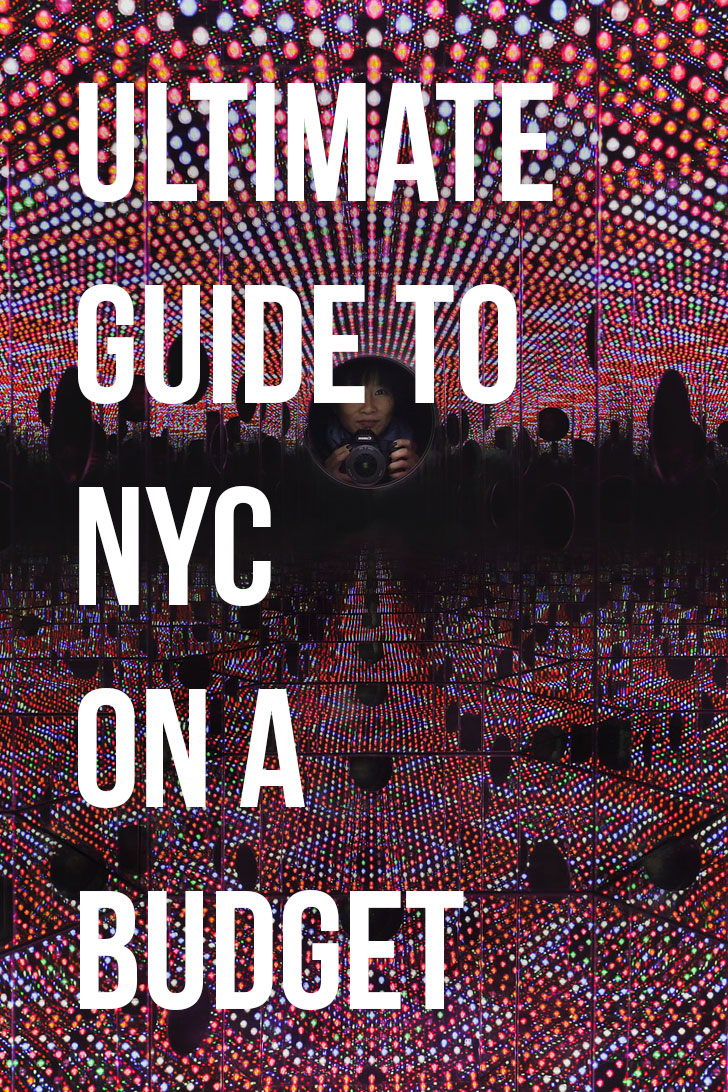 Pin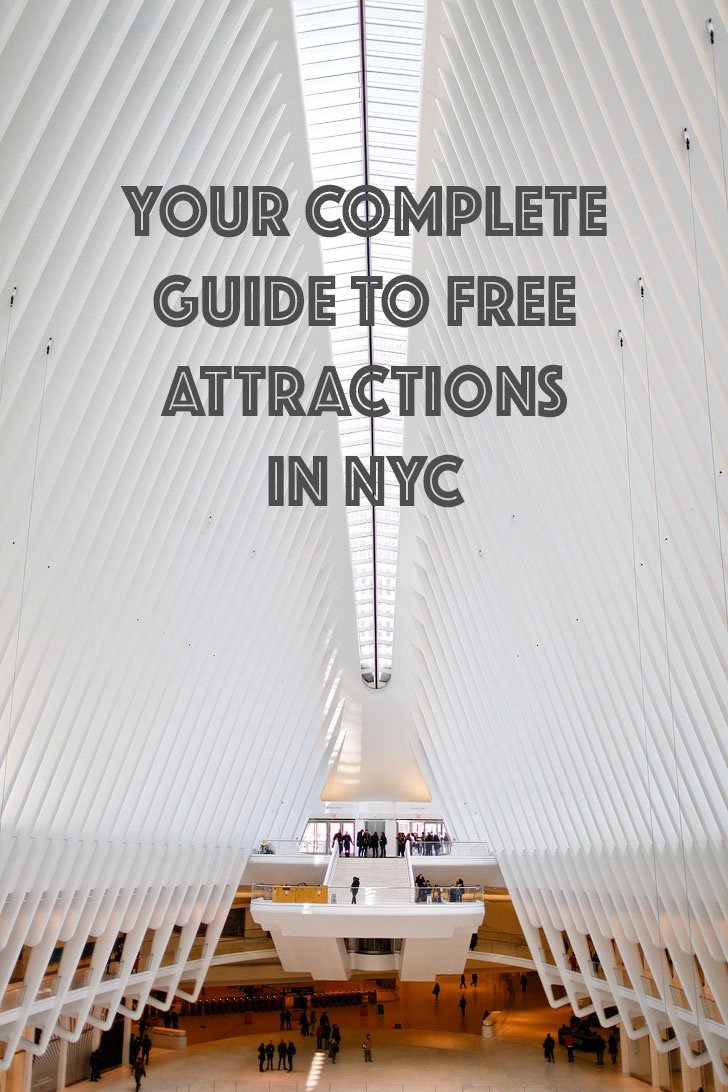 Pin