So grateful to Destination Irvine for hosting our trip and sponsoring this post. All opinions are always our own. Thank you for supporting the brands that make Local Adventurer possible.
I approached the hill with great anticipation. Normally, this would be the moment that I dread pm a bike, but I twisted the throttle and the electric bike flew me up the hill. "MUAHAHAHA!!," I quietly thought as I peered over at the other bikers intensely peddling.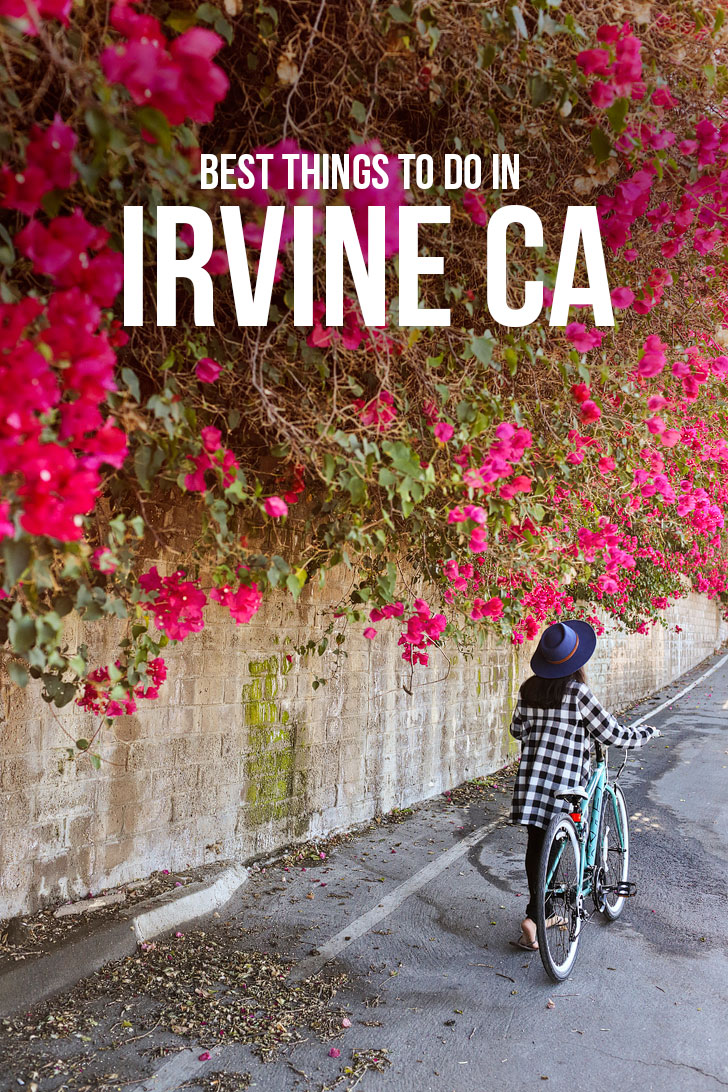 13 BEST THINGS TO DO IN IRVINE CALIFORNIA
Irvine, California is a master-planned community located only an hour and a half away from LA. The city has more than 16,000 acres of parks and dedicated open space with tons of access to natural habitats, hiking trails, and biking trails. On top of that, you're less than half an hour away from Disneyland and less than 10 miles from the beach.
One of the biggest incentives to stay in Irvine is that hotel tax is 10% here as opposed to 17% in Anaheim. Also, it's a business center so more people travel here on weekdays, which means the hotels have more competitive weekend pricing than the surrounding cities.
To help you plan your visit, we've compiled a list of the best things to do here.
Learn about farming at Tanaka Farm. It changes throughout the year. There are also cooking classes and other special events, and you can pick your own fruits and veggies.
Mar-June: Strawberries
July-Aug: Watermelons
Sept-Oct: Pumpkin Patch
This was one of our favorite spots! You can get there through a short easy hike, or take the longer route via Suicide Hill. On clear days, you can see downtown LA, Santa Ana Mountains, amazing views of the OC, and the Pacific Ocean. This is a great spot for sunset.
Local Tip: Bob from Pedego told us Concordia University has the second best view of the city.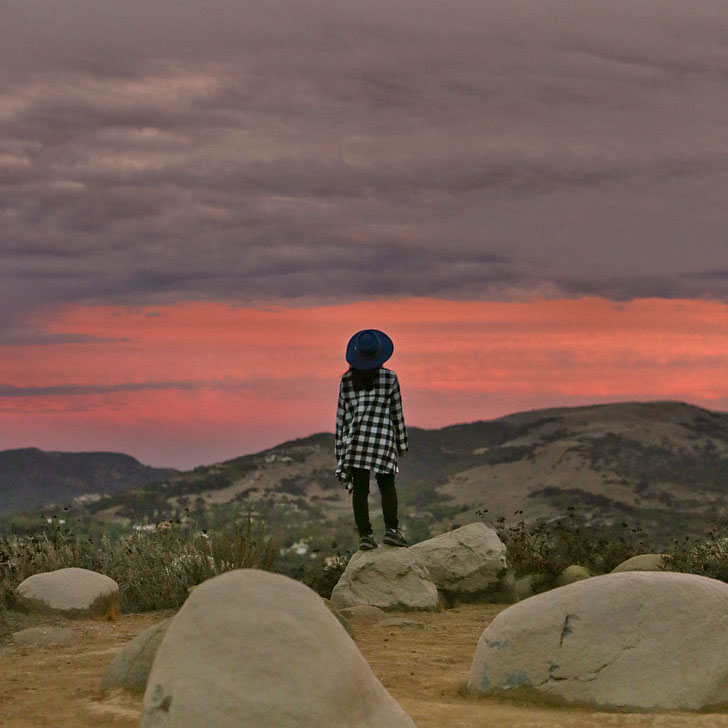 The Irvine Spectrum is a large outdoor mall. it has 130 shops, restaurants, pubs, and there's even a pop-up Hello Kitty Cafe there. On top of that, you can take a ride on their 108 ft Giant Wheel.
This small gallery focuses on California Impressionist paintings. It's free to get in and they even validate parking for you. Our favorite was the one of Yosemite Falls.
Local Tip: There is also an Irvine Museum in Newport Beach so be sure you have the right one when navigating there.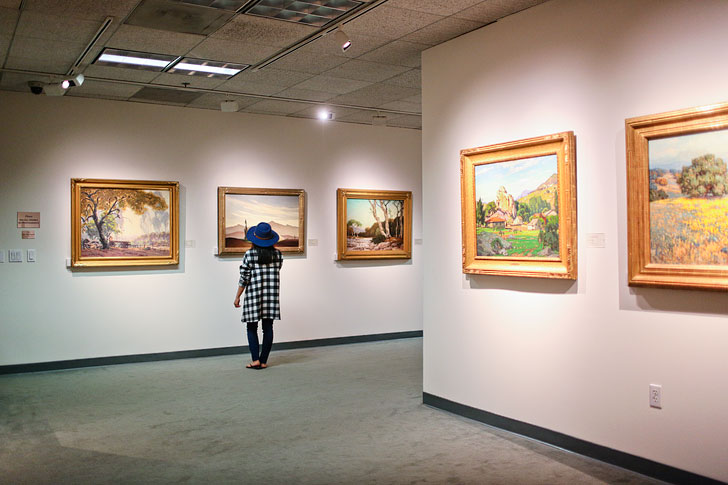 This museum is located in one of the oldest standing structures within the original boundaries of Irvine Ranch. In addition to the exhibits, you can find a research library and an extensive photo collection of the local history. It's open between Tuesday and Sunday from 1 to 4, and you can join in on a one-hour walking tour of Old Town Irvine every first Sunday.
Take a tour of this specialized chocolate factory. Learn about the process of making chocolate, what it takes to make quality chocolate, and taste samples through the tour. In the end, you get to take home 3 pieces of chocolate from the chocolate case. If you can't do the tour, stop by and pick yourself up a bag of the 80%. We were so surprised how sweet it tasted without much-added sugar. Usually, anything over 60% starts tasting so bitter.
This wildlife sanctuary is right in town and is a great spot for birders. Keep your eyes peeled for birds, bobcats, coyotes, raccoons, and butterflies.
Pro Tip: If you want to photograph the birds, you need at least a 400mm lens. We had our 70-200, and it didn't even get us close.
On top of all the bike-friendly streets, there are an additional 54 miles of paved off-street bike trails. If you're looking for exercise, you can rent a bike from Trail's End Cycling Center and do the Mountains to Sea Trail that takes you on a 22-mile journey to the ocean. If you're looking for a more leisurely ride, rent an electric bike from Pedego Electric Bikes where you can peddle as much or as little as possible. This was our first time on an electric bike. After zooming uphill without breaking a sweat, I was hooked! I may never go back to a regular bike again.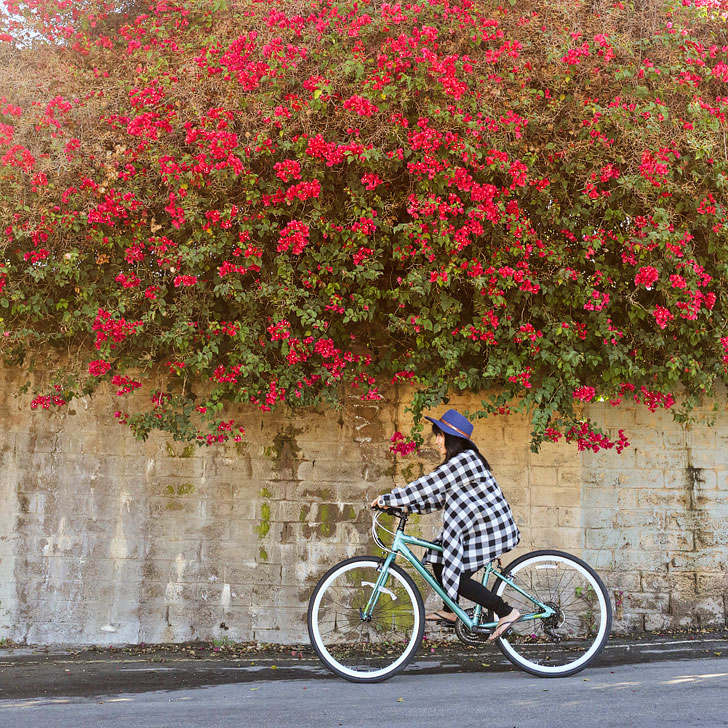 If you're looking to relax or loosen your muscles after a long bike ride, Irvine Spa or iSPA is one of the largest Korean spas in the OC. We didn't get a chance to check it out on our trip, but our friends have been and recommend it.
This Botanical Gardens and research facility is open and free to the public from Tuesday to Saturday. Explore the 12.5 acres of native plants from Socal, Mexico, and South Africa.
This open space preserve gives you the chance to hike, jog, or mountain bike along its trails. It's part of the old Irvine Ranch Cattle Camp and some of the structures still exist today. Remember the Windows 95 rolling hills? In the spring, the hills are green and lush that it looks just like that.
Great Park is the largest park in Irvine. It has a farmers market, sports complex, and they are developing much more in the 1,300 acres. When driving around Irvine, you may notice a giant orange balloon up in the sky. Head over to the Great Park Balloon Ride to get a great view of the city.
Mason Park is 345 acres of trails, frisbee courses, and open areas. We biked through the park during our visit and saw a lot of people walking the trails.
We always love doing escape rooms and have done a ton in NYC and Las Vegas. The Escape Game has locations all over the US and we've loved the ones in Vegas. Check out their brand new Irvine location!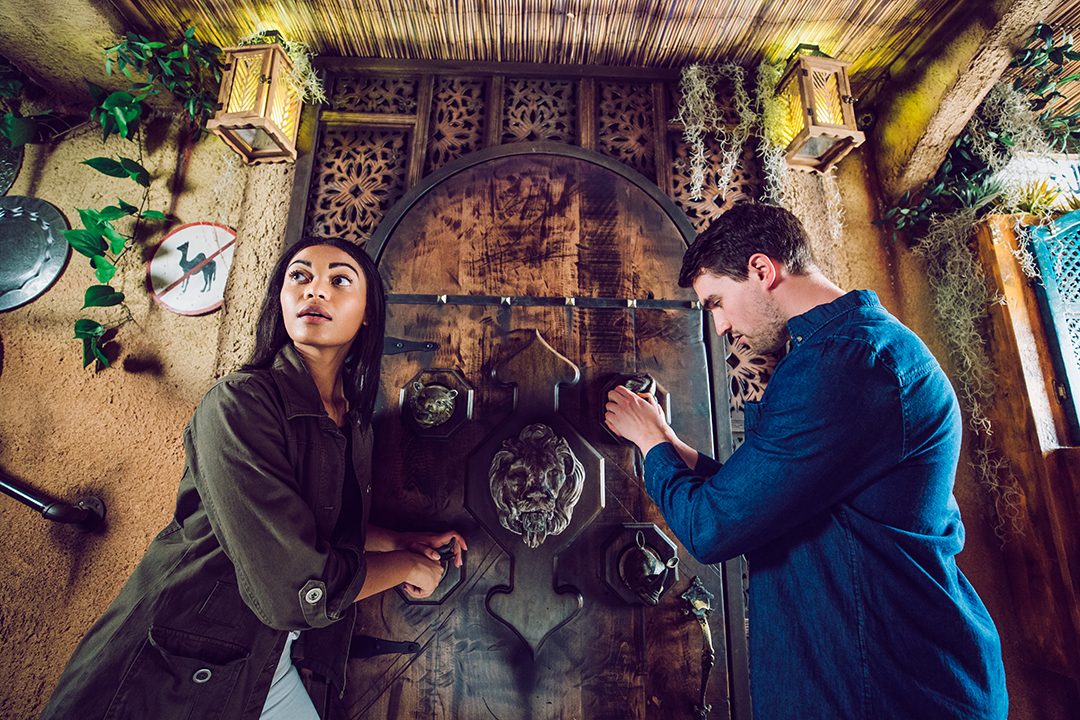 MORE THINGS TO DO IN IRVINE
If that doesn't keep you busy enough, here are some more things to check out in Irvine!
Boomers! Irvine – amusement park with go-karts, laser tag, & bumper boats. Buccaneer Cove is a water play area for kids.
Irvine Inline – inline skating
K1 Speed Irvine – indoor go-kart racing center
THINGS TO DO IN IRVINE AT NIGHT
Diamond Jamboree – tons of various Asian food
Irvine Lanes – bowling
Irvine Valley College Performing Arts Center
THINGS TO DO FOR DATE NIGHTS
THINGS TO DO OUTDOORS & TO STAY ACTIVE
David Sills Lower Peters Canyon Park
Deerfield Community Park Frisbee Golf Course
Heritage Community Park – playground, duck pond, splash pad, sports, picnics
Irvine Farmers Market – It's always fun to explore and taste local goods. The Irvine Farmers Market is open from 9 AM to Noon at the Mariners Church.
Irvine Ranch Historic Park + National Landmarks
Irvine Park / Irvine Regional Park – paddle boat rentals
Mike Ward Community Park Woodbridge
Oak Creek Community Park
Quail Hill Preserve / Trailhead – great for pets
University Community Park
Valley Oak Park
William Woollett Jr Aquatics Center – Michael Phelps competed here
Irvine has festivals and events throughout the year. Below is a preview of what you can look forward to, but check out the Annual Events Calendar here for more details.
Irish Fair and Music Festival
Irvine International Film Festival
Irvine Korean Cultural Festival
Global Village Festival – celebrate 50 different cultures
Great Wine Fest
Movies on the Lawn, Orange County Great Park
OC Restaurant Week
Outdoor Ice Rink – Oct thru Feb
Saint Paul's Annual Greek Food Festival
Shakespeare by the Sea
Summer Concerts, Mike Ward Community Park
Symphony in the Cities
Wipeout Run
MAP TO HELP YOU GET AROUND
Essential Tips for First Time Visitors
If you can fly into the John Wayne Airport (SNA), you arrive right on the border of Irvine.
To help you plan your trip, check out all the resources at Destination Irvine.
During our visit, we stayed at Hotel Irvine, and the location was super convenient! You're only 3 miles away from the airport, 10 minutes from the beach, and less than 30 minutes away from Disneyland. They have a great bar and restaurant, a marketplace to get supplies, pool, and outdoor game area. Be sure to get access to Club 12 where they have evening drinks and bites and breakfast.
Hotel Irvine
17900 Jamboree Road
Irvine, California 92614
Did you enjoy this post? Pin it for later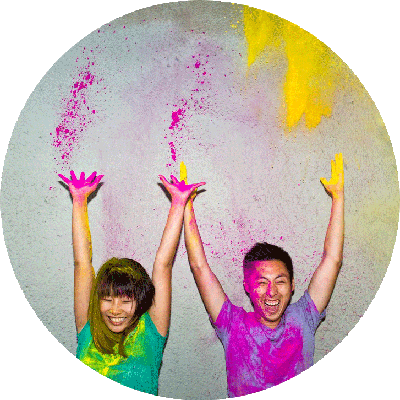 Esther and Jacob are the founders of Local Adventurer, which is one of the top 5 travel blogs in the US. They believe that adventure can be found both near and far and hope to inspire others to explore locally. They explore a new city in depth every year and currently base themselves in Las Vegas.