If you're headed to the Crescent City and are looking for some fun that won't cost you a penny, check out our list of the best free things to do in New Orleans. You can have a great experience without it breaking the bank.
If you're looking for more things to do, check out our perfect 2-3 day weekend in New Orleans itinerary and our 101 things to do in New Orleans bucket list.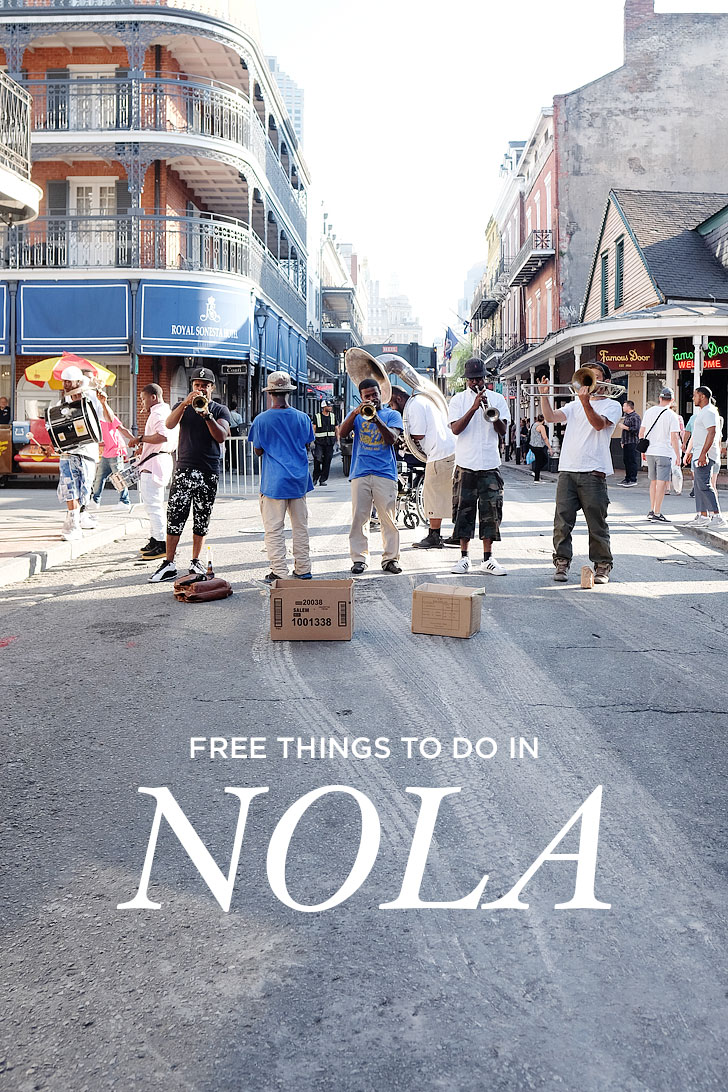 This post contains affiliate links, where we receive a small commission on sales of the products that are linked at no additional cost to you. All opinions are always our own. Read our full disclosure for more info. Thank you for supporting the brands that make Local Adventurer possible.
Last Updated: September 13, 2022, by Esther & Jacob
Though it does cost $3 per day, we found the streetcar to be a perfect way to bring us to many of the neighborhoods throughout NOLA where you can work your way thru this list. The streetcar itself is a relaxing way to people/city watch, especially as the sun sets and lights inside the mansions on St. Charles Avenue come on.
25 Free Things to Do in New Orleans
Check out the tour that runs every Friday at 2:00. It's a great way to see how this local fave makes their beer. (3001 Tchoupitoulas St, 70115)
If you enjoy checking out local gifts and art, this is a great place to browse. It's always amazing to see the local style. (619 Frenchmen St., 70119; 504.941.1149)
Does anyone else like gawking at amazingly ornate mansions? The homes along St. Charles Avenue are spectacular and worth checking out.
This is a favorite spot amongst photographers. You can see the city skyline. Bring a picnic and enjoy taking in the views. (1008 N Peters St, 70117)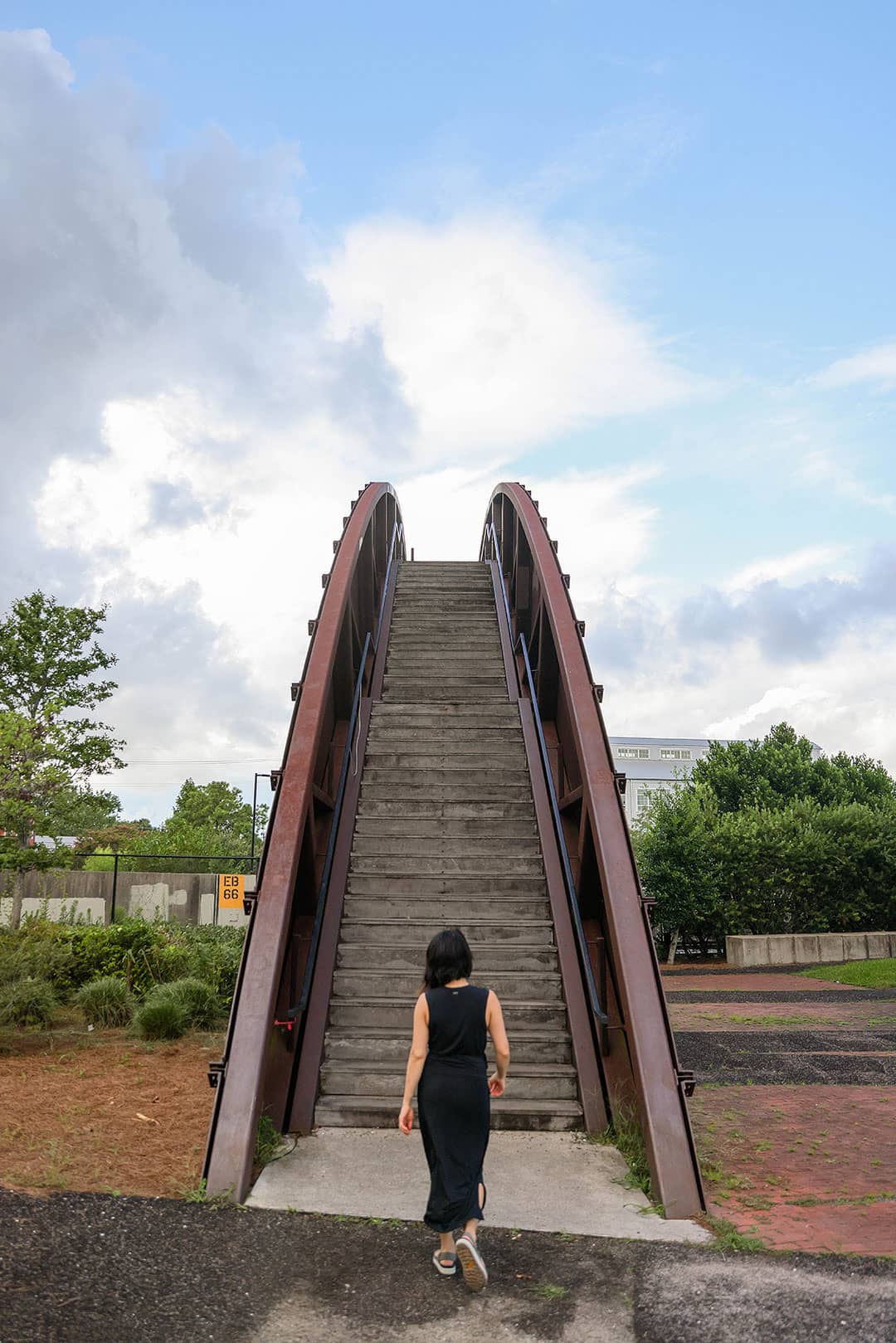 5. Eat Free Oysters and listen to live music at Le Bon Temps Roule
Sounds amazing, right? Every Friday, Joe Krown entertains guests on the piano while they chow down on some free oysters. (4801 Magazine Street, 70115)
Experience a live thoroughbred race at Fairgrounds Race Course & Slots. General admission is free from early November – late March except on Stakes Day, Starlight Racing & Specialty Programming, and Louisiana Derby Day. (1751 Gentilly Blvd, 70119)
Hang out in Lafayette Square and listen to a free concert. Young Leadership Council does a 12-concert spring music series every year. (S Maestri St, 70130)
Head to the Crescent City Farmer's Market to see what's being grown that week. Locations and times vary by day. Be sure to check their website for the most up-to-date information.
Tuesday – 200 Broadway Street at the River
Wednesday – 1235 N. Peters Street in the French Market
Thursday – 3700 Orleans Avenue at the Bayou
Saturday – 750 Carondelet Street at Julia Street
Learn about New Orleans history at The Historic New Orleans Collection, which is a museum, research center, and publisher dedicated to preserving the history and culture of New Orleans and the Gulf South. (533 Royal Street, 70130)
10. Pack a picnic on the levee at The Fly, Uptown
If you're looking to get away from the noise of town, head out to The Fly. Bring some food so you can sit and watch barges go by on the Mississippi. (Riverview Dr, Audubon Park, 70118)
Read a book (or take a nap) at New Orleans City Park under the Singing Oak. (1701 Wisner Blvd, 70124). If you're headed uptown, Audubon Park is also very beautiful, with many oak trees and Spanish moss.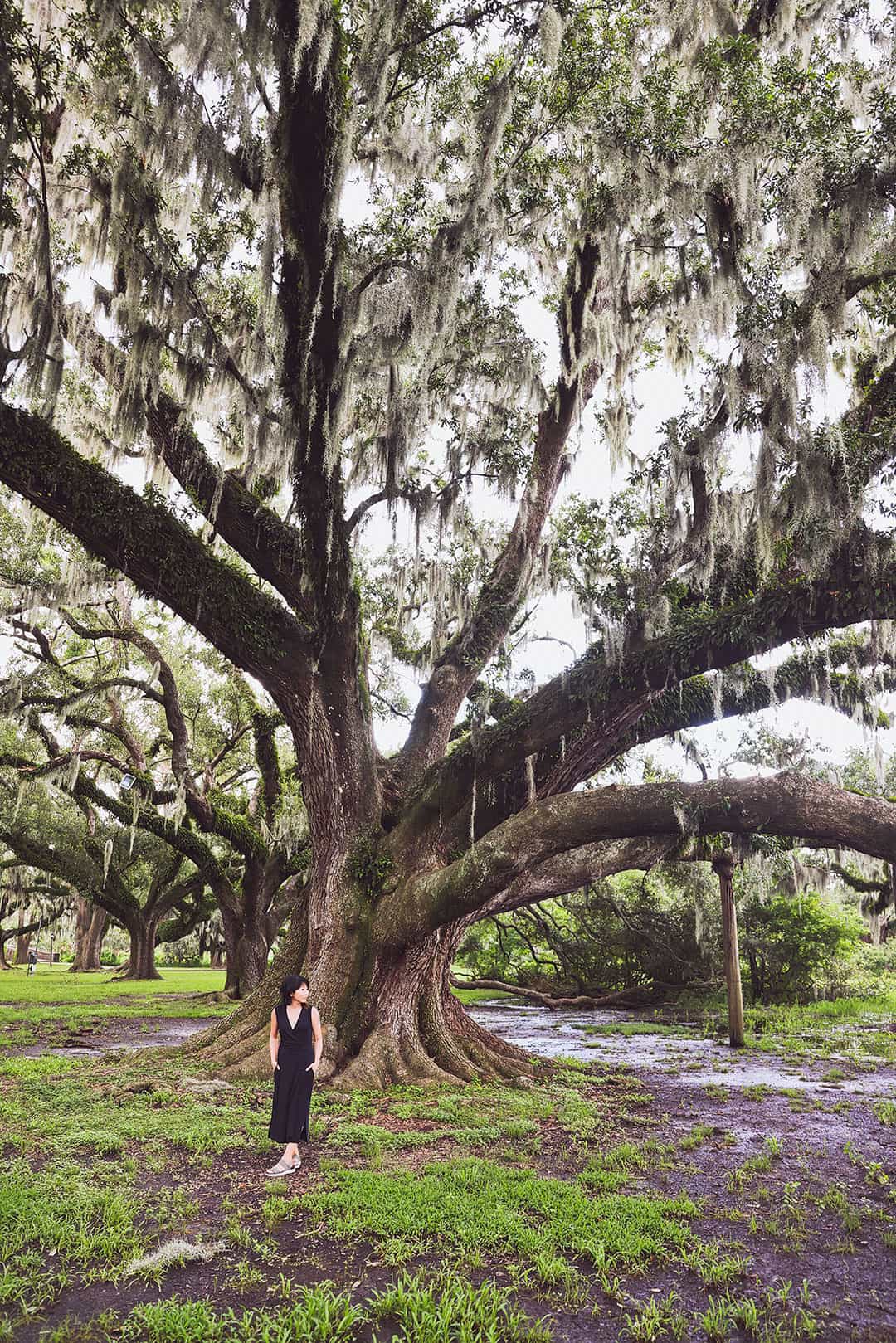 Take a self-guided Jazz History Walking Tour provided by the National Park Service at the New Orleans Jazz National Historical Park.
Ride your bike on a section of the Mississippi River Trail or Algiers Levee in Algiers (along Patterson St, 70112)
Check out Southern Candymakers in the French Quarter for some free samples. (334 Decatur St, 70130)
15. See ships pass on the Mississippi River from Woldenberg Park
Woldenberg Riverside Park is another great spot to watch ships pass along the Mississippi River. There are also some great sculptures to check out. (1 Canal St, French Quarter, 70130)
16. See street performers in the French Quarter or Live Music on Frenchmen Street
Just a short stroll along the French Quarter, and you'll quickly realize how much you can listen to and watch just on the streets! There are street performers everywhere. (Canal St to Esplanade, Mississippi River to N. Rampart St, New Orleans, LA 70116)
If you've been around, you'll know that Frenchmen Street is actually where you go for live music. While we visited, some of the clubs had no cover, and we got to see an all-brass band.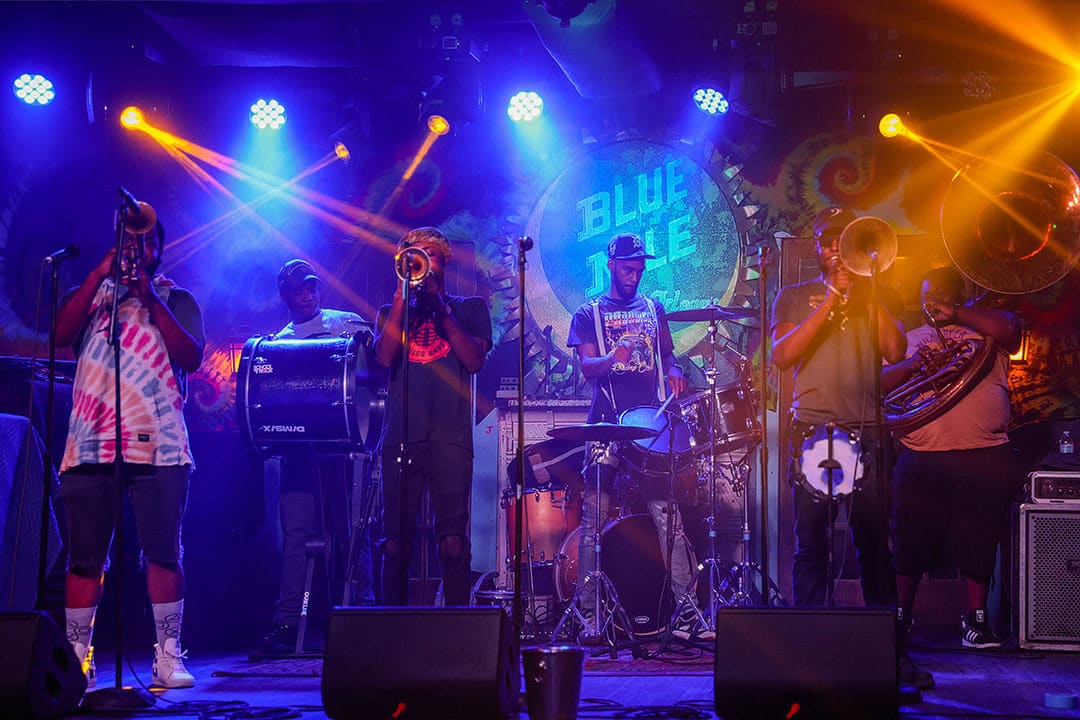 Although it's more fun with a drink in hand, if you're on a budget, just take a walk along Bourbon Street to people watch. (Bourbon Street, New Orleans 70112)
This free garden is open seven days a week and is full of sculptures to explore and take photos with. (1 Collins C. Diboll Circle, City Park, 70124)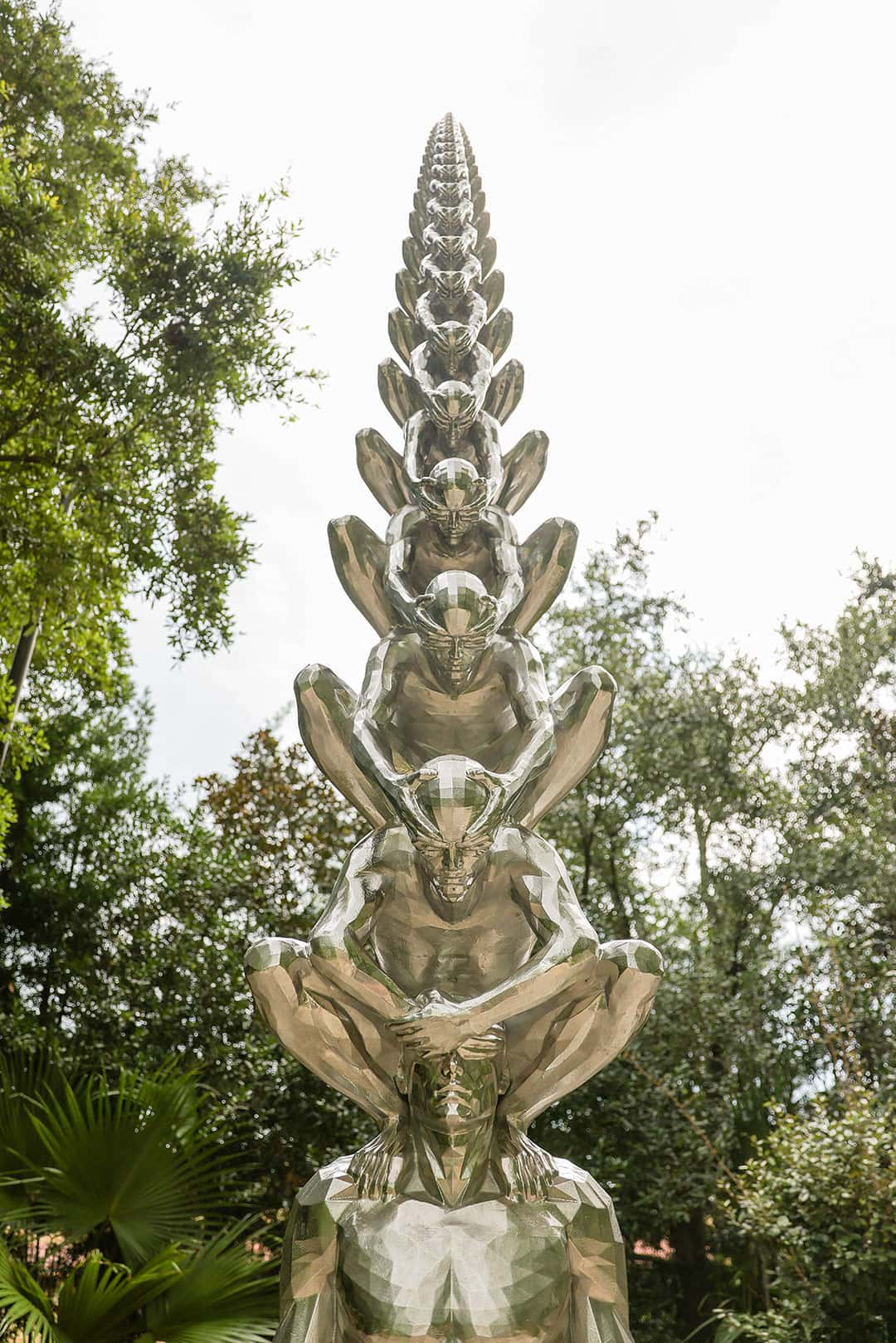 St. Louis Cemetery #1 requires a paid guide, but you can check out St. Louis Cemetery #2 or #3 to see all the amazing headstones.. (#2 – 300 N Claiborne Ave, 70112; #3: 3421 Esplanade Ave, 70119)
This historic market is a great spot to check out to get a piece of history or just to browse through all the local goods. It's not free, but it's also a great spot to for a candlelit dinner overlooking the river. (2 French Market Pl, 70116)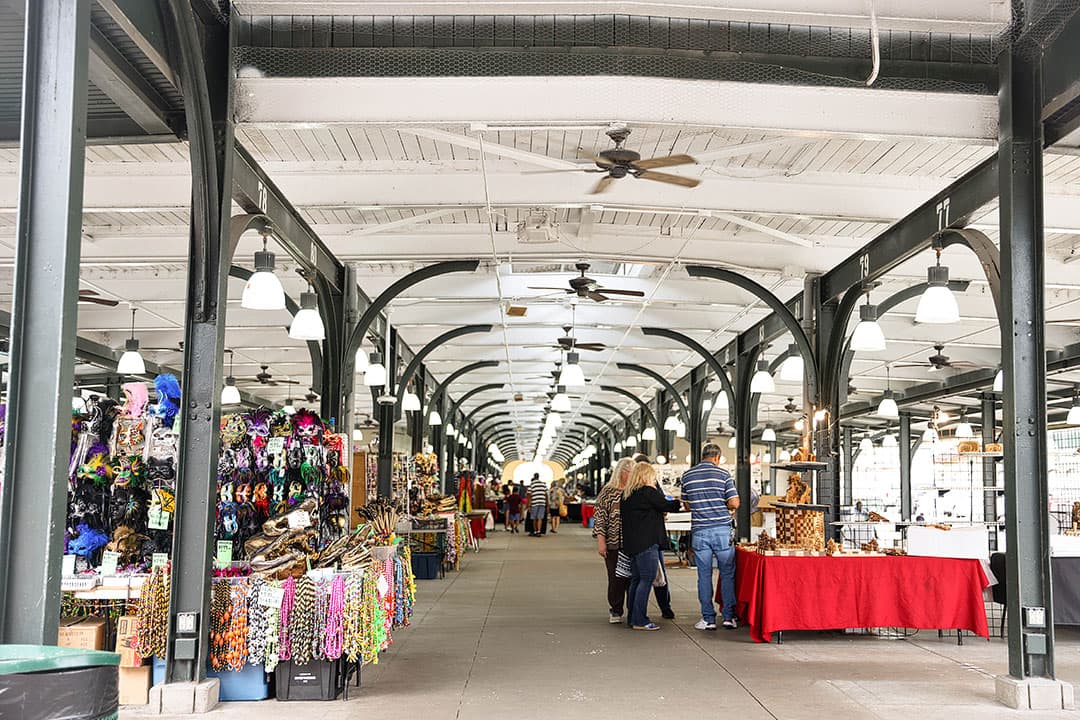 21. Visit Homes of Famous Writers
Here are a few: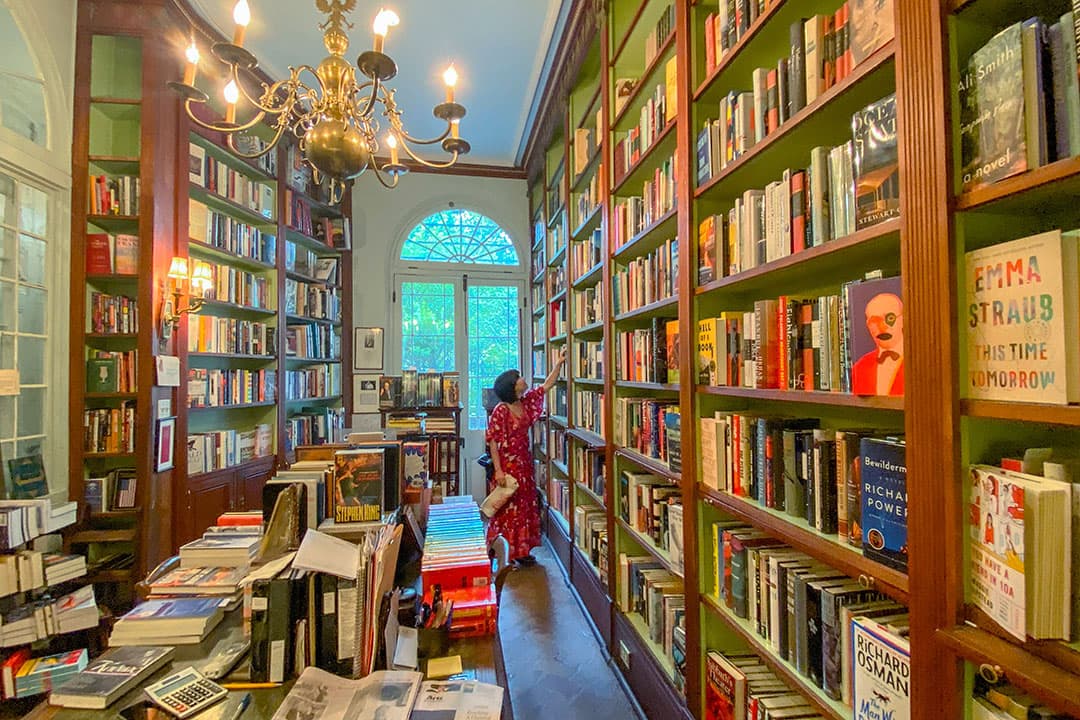 Check out this nature reserve that houses the Mississippi Delta Region's important natural and cultural resources. (419 Decatur St, 70130)
This iconic area of New Orleans is full of amazing architecture. The oldest family-owned restaurant (160 years) in the country, Antoine's, is located here. Don't be shy, ask them for a tour! (Canal St to Esplanade, Mississippi River to N. Rampart St, 70116)
Watch an expert roll a cigar at the Cigar Factory New Orleans. It's an amazing craft and way harder than it looks. (206 Bourbon St, 70130)
25. Watch beignets being made at Cafe Du Monde
Watch them make these classic, local desserts at the most famous place to get them. The hard part is resisting getting some for yourself. (800 Decatur St, 70116)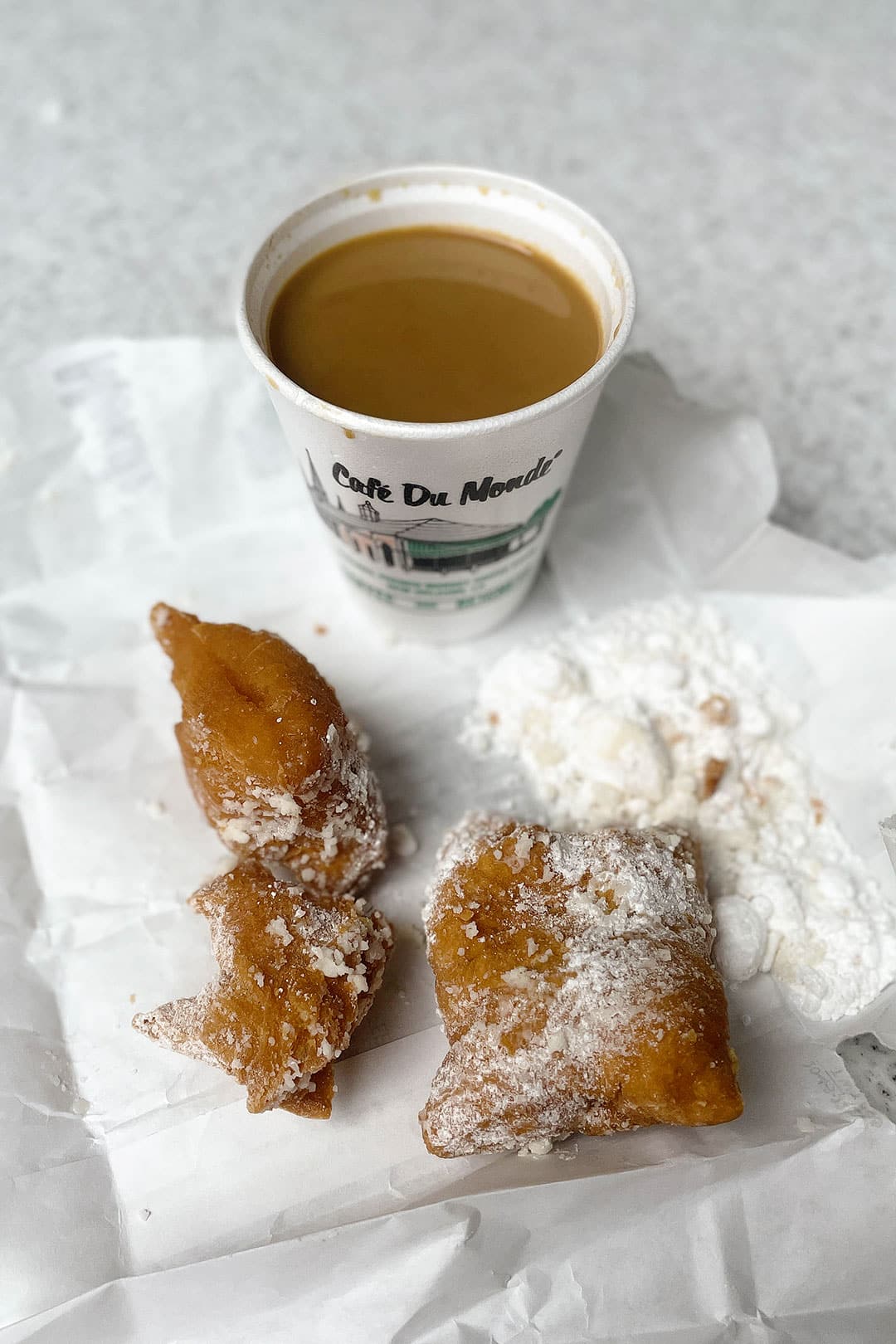 BONUS SEASONAL Free THINGS TO DO in New Orleans
French Quarter Fest – The festival usually falls on the second full weekend in April. Sometimes, Easter will fall on that weekend, so be sure to check their website).
Mardi Gras! – Fat Tuesday is the biggest day, and the date moves around but is always during February or March.
Po-Boy Preservation Festival – Along the Oak Street business corridor (8100-8800 blocks of Oak Street) and Leonidas Street in the Carrollton Neighborhood. Admission is free but costs extra to access po-boy vendors
From this list, our favorites include hanging out at the Singing Oak in City Park, walking through the Sydney and Walda Besthoff Sculpture Garden, and roaming the French Quarter/Jackson Square for street performers. Go by yourself or grab and friend and check them out! We hope you have as much fun as we did! Also, be sure to check out our other list of 101 Things to Do in New Orleans.
NEW ORLEANS MAP TO HELP YOU GET AROUND
WHERE TO STAY
DID YOU ENJOY THE POST? PIN IT FOR LATER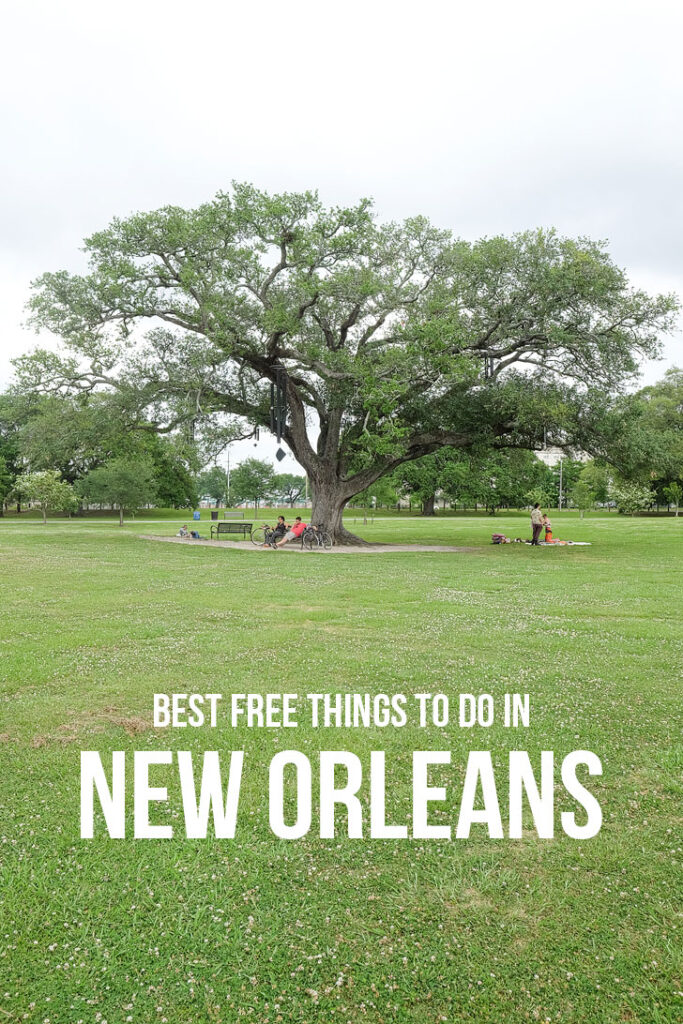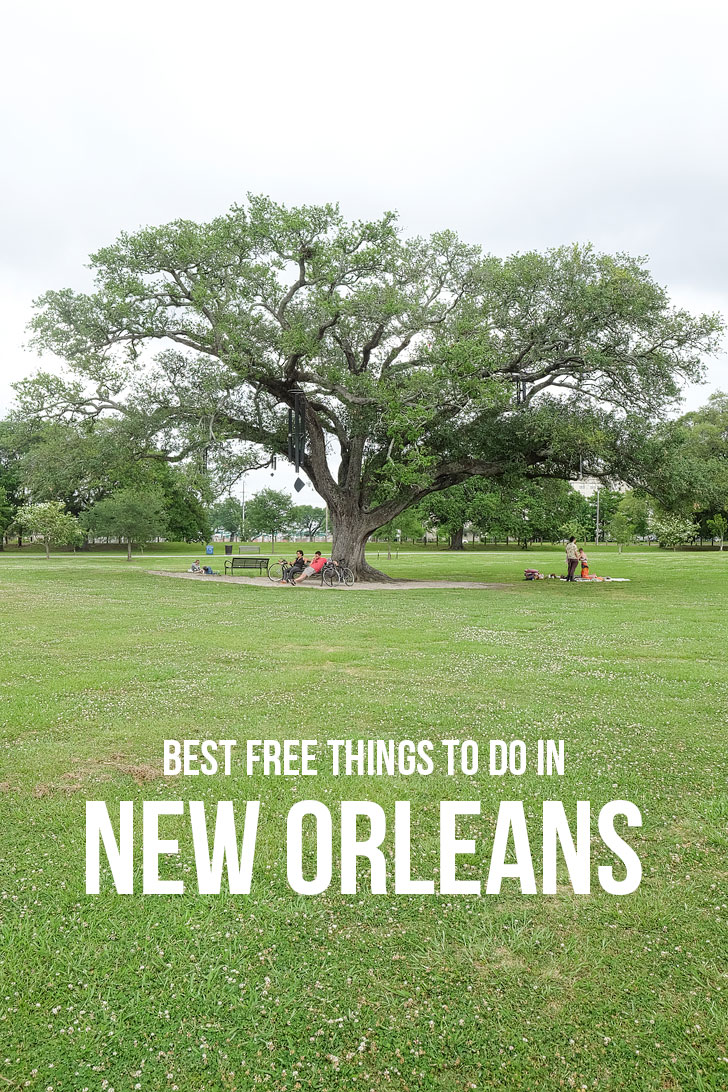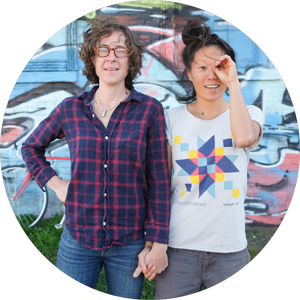 CAROLINE + ERIN
They are freelance web designers and photographers who love finding adventure, both big and small. The two make a daily practice of sharing vulnerabilities, truth telling, and side splitting laughter. They've honed the art of traveling fast and doing all of the things that an adventurer can do in a day or two. The couple lives in Asheville, North Carolina and spend as much time as possible in the mountains.