Here's everything you need to know about the Van Gogh Immersive Experience.
Lightning struck, and images melted away into darkness. Archways crumbled, and vines grew. Suddenly colors exploded, and the room came to life as we experienced Van Gogh's work like we never have before.
If you're looking for the one at Area 15 in Las Vegas, that one is closed, but you can still check out the Original Immersive Van Gogh Exhibit at Crystals Shop. Learn more about other locations below.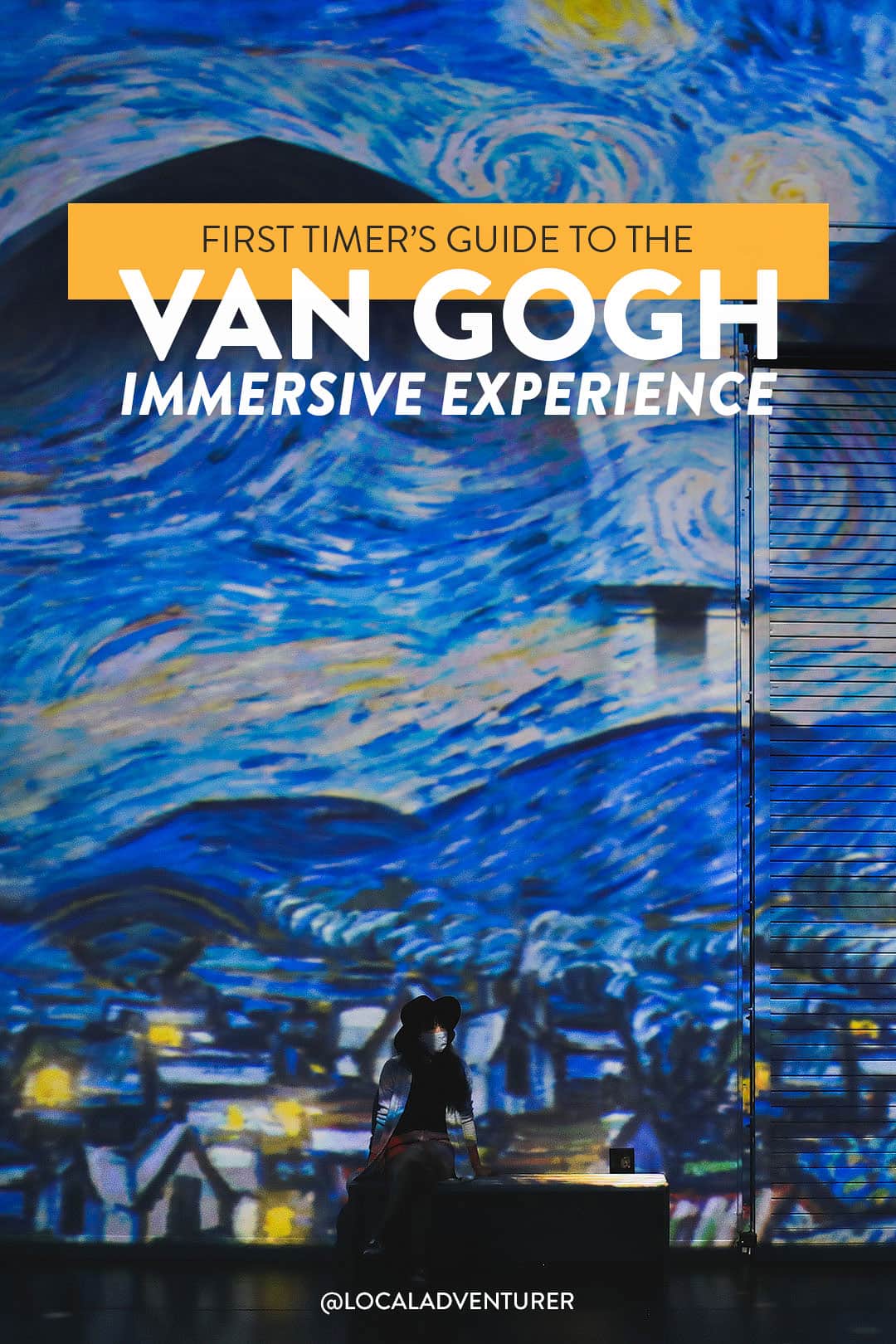 This post may contain affiliate links, where we receive a small commission on sales of the products that are linked at no additional cost to you. All opinions are always our own. Read our full disclosure for more info. Thank you for supporting the brands that make Local Adventurer possible.
Last Updated: January 7, 2023
About Van Gogh's Immersive Experience
What is Van Gogh's Immersive Experience
Van Gogh: The Immersive Experience is a 360-degree immersive art experience that takes you through the works of Van Gogh. The main attraction is a 20,000 sq ft light and sounds spectacular that uses massive projectors and animation. Since 2017, it has toured the Americas, Europe, and even some cities in Asia, with over 5 million visitors.
In addition, there is a VR Experience that lets you explore inside 8 of his iconic works, a space to try your hand at art, and a museum with more info. Certain cities will also hold special events Yoga Immersive Sessions.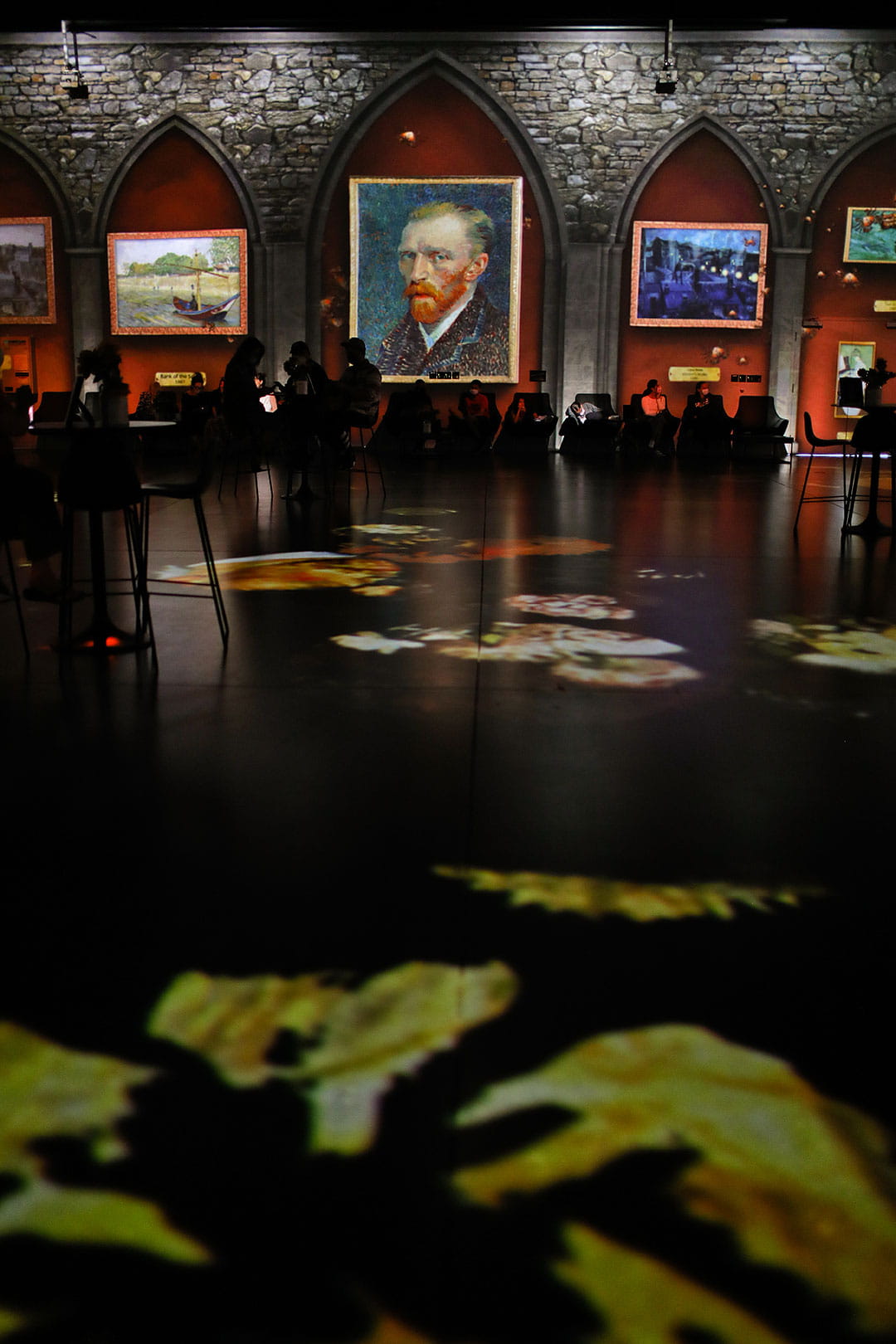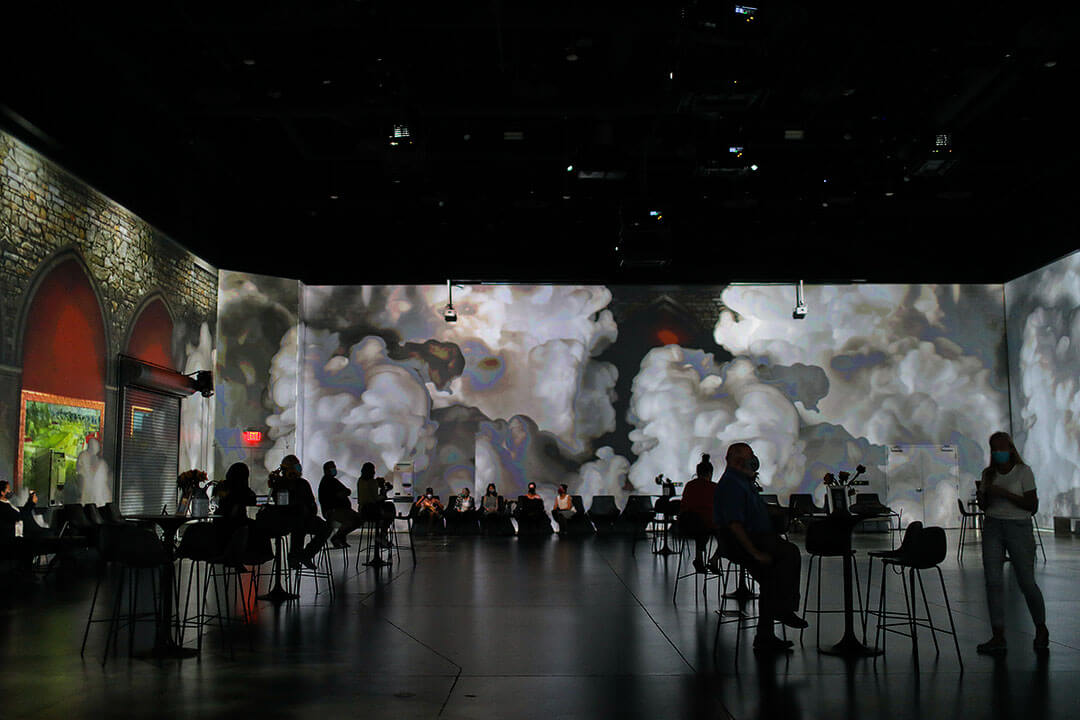 Ticket Prices for Van Gogh: The Immersive Experience
Tickets Prices vary per city but should be roughly in the price range below:
Adult $39.50-44.90
Child $23.90-26.90
VIP Adult $59.90-64.90
VIP Child $43.90-46.90
Vip tickets include entry to the exhibit, entry to the VR experience with skip-the-line, and a poster of your choice. They also sell family packs (2 adults + 2 kids), group bundles, and souvenir bundles for a discounted price.
To see exact pricing, click on the city below.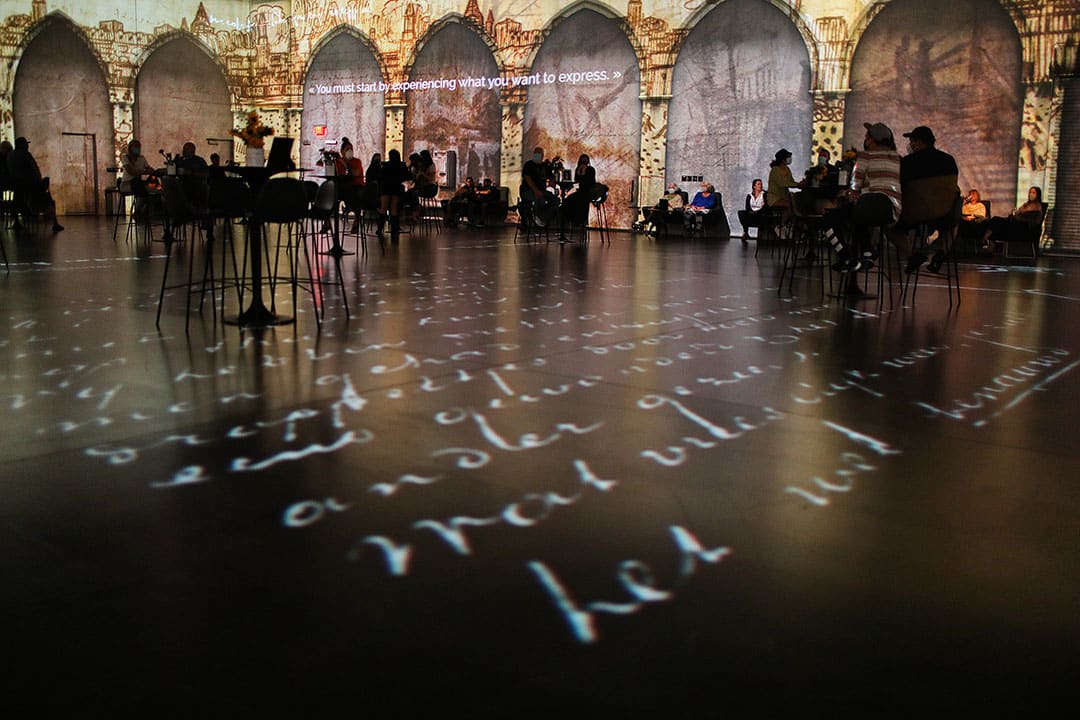 Current Cities for Van Gogh: The Immersive Experience
Here are the current cities where you can find Van Gogh: The Immersive Experience.
Americas
Atlanta, GA – currently on hold
Albany, NY
Boston, MA – EXHIBIT CLOSED
Cincinnati, OH
Dallas, TX – EXHIBIT CLOSED
Grand Rapids, MI
Guadalajara, Mexico
Houston, TX
Las Vegas, NV – EXHIBIT CLOSED
Miami, FL
New York, NY – EXHIBIT CLOSED
New Orleans, LA
Philadelphia, PA – EXHIBIT CLOSED
Raleigh, NC
Sacramento, CA
Seattle, WA
Washington DC
EUROPE
Antwerp, Belgium – EXHIBIT CLOSED
Berlin, Germany – EXHIBIT CLOSED
Bristol, UK – EXHIBIT CLOSED
Brussels, Belgium – Waitlist
Belfast, UK
Dublin, Ireland
Leicester, UK
Linz, Germany – EXHIBIT CLOSED
London, UK
Naples, Italy
Tel Aviv, Israel – EXHIBIT CLOSED
Toulouse, France
York, UK
APAC
Beijing, China – EXHIBIT CLOSED
Hangzhou, China – EXHIBIT CLOSED
Holon, Israel – EXHIBIT CLOSED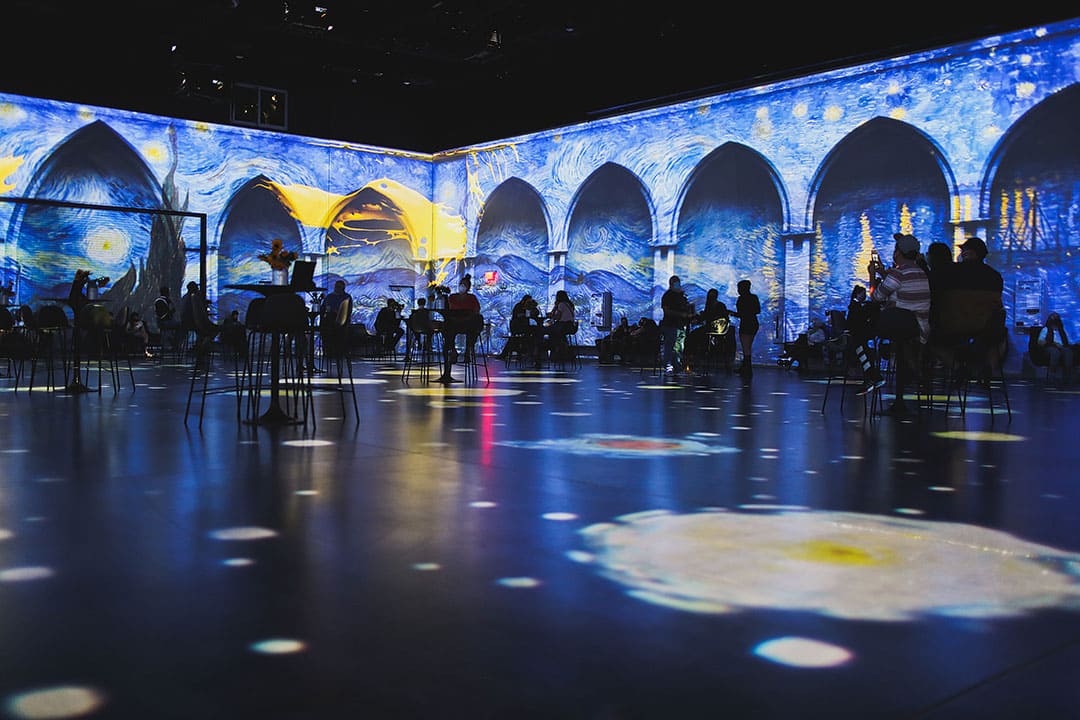 What's the Difference Between the Two Van Gogh SHows
There are two different Van Gogh shows with similar titles. This one is called Van Gogh: The Immersive Experience, and the other is The Original Immersive Van Gogh Exhibit. We've been to both, and the experiences are similar, but we enjoyed Immersive Van Gogh more. It was more peaceful to watch, while this one was more dramatic. However, the Starry Night portion of the show was longer in this experience.
When it comes down to it, most cities won't have both simultaneously. We had a short period where they were both in town, but it wasn't very long. And if you enjoyed one of them, you'll most likely enjoy the second one too. The shows were different enough.
More:The Original Immersive Van Gogh Exhibit – Everything You Need to Know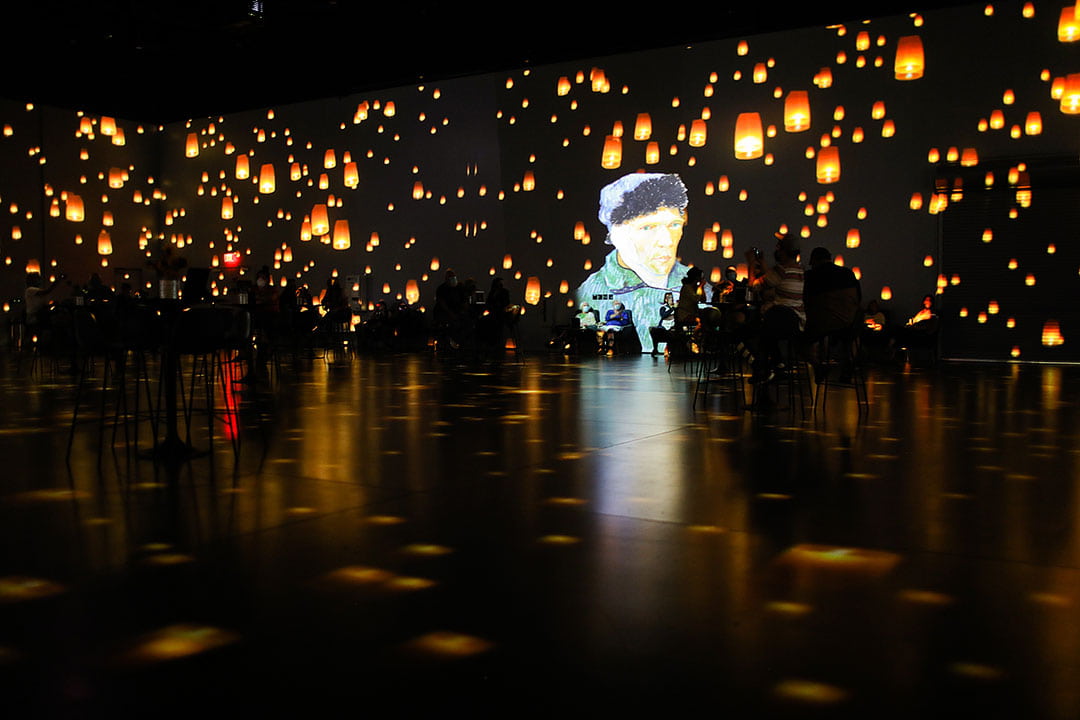 Our Experience
After arriving at Area 15, we waited in line to get into the show. Once inside, we saw tables scattered throughout the room and chairs lining the walls.
Our first instinct was to grab a table. We sat and watched as the walls and ground transformed.
After a few minutes, we decided to walk around to see if other vantage points were more worthwhile.
Most people picked a seat and didn't move much. We found seats at a corner wall and stayed there for the rest of the show. From the corner, we could see more and appreciate the room's scale.
We stayed for one complete loop, but we saw others stay longer.
Servers come around to offer drinks, so you can sit and enjoy it longer if you want.
More:5 Things You Can't Miss at AREA15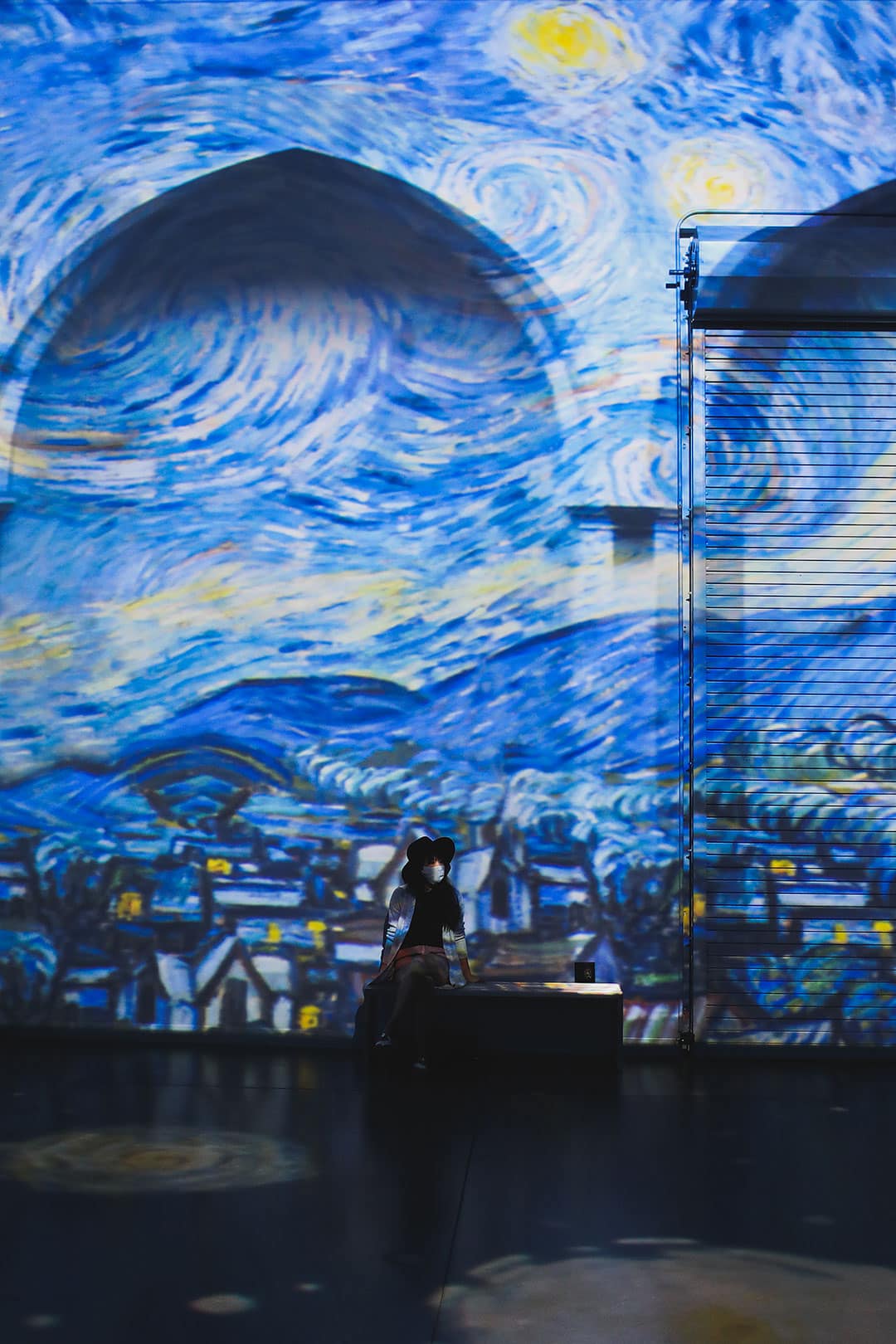 Essential Tips
You are allowed to bring bags and cameras to this exhibit (check with your local show).
IMO, the corner seats give you the best view.
You can move around during the experience to get different vantage points.
The show runs for 30 minutes on a continuous loop so if you miss something, you can stay until it repeats.
Drinks are offered inside. Look for the servers that roam around (may not be offered at all locations).
Book a time early in the day to get the best choice of seating.
Best Places to Stay
Click on the cities below to search for hotel deals.
Planning Checklist
Have you been to Van Gogh Immersive Experience or the other Immersive Van Gogh exhibit? What did you think?
DID YOU ENJOY THIS POST? PIN IT FOR LATER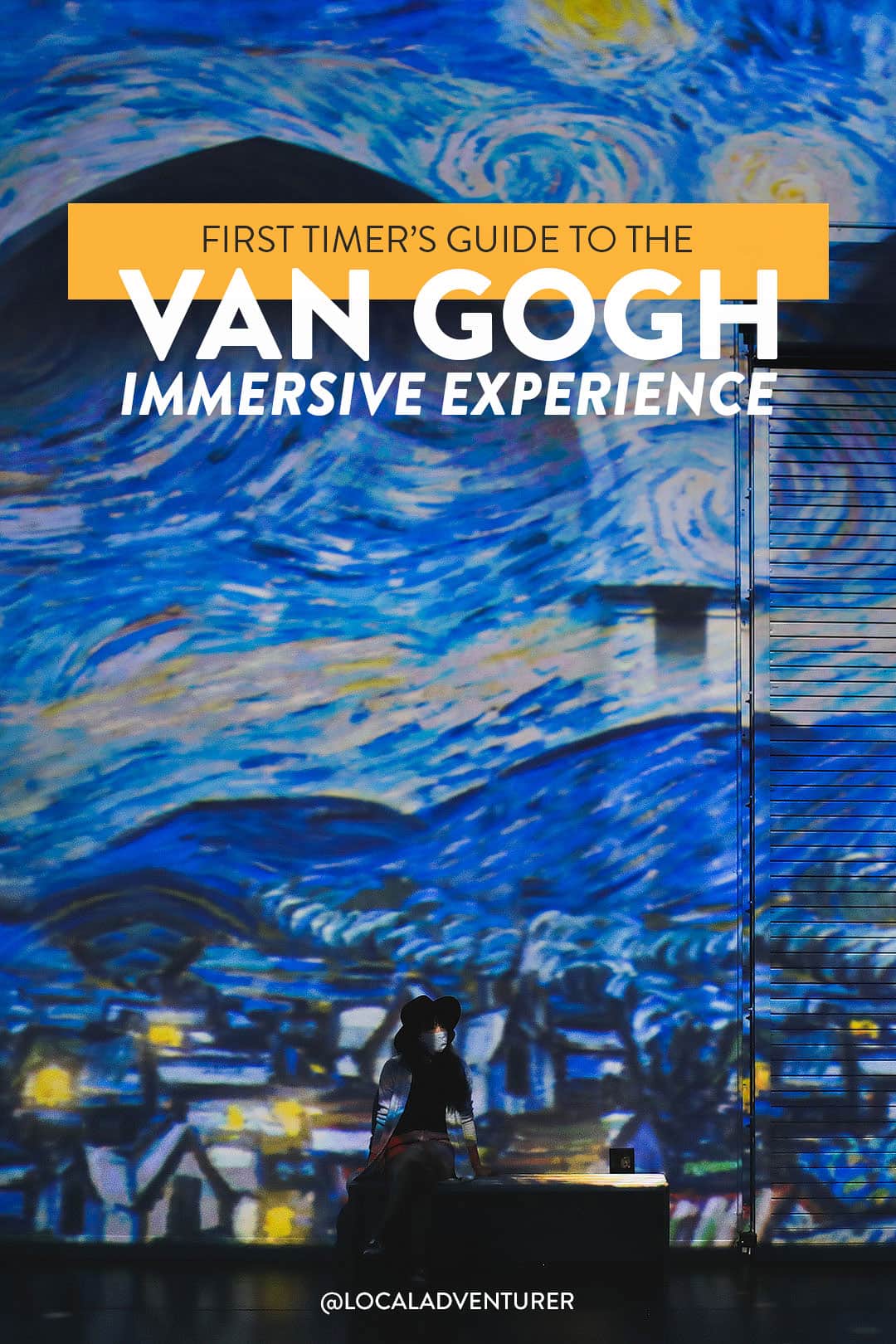 SEE MORE City Bucket Lists
⟡⟡⟡⟡⟡
"Discovery consists not of seeking new lands but in seeing with new eyes" – M. Proust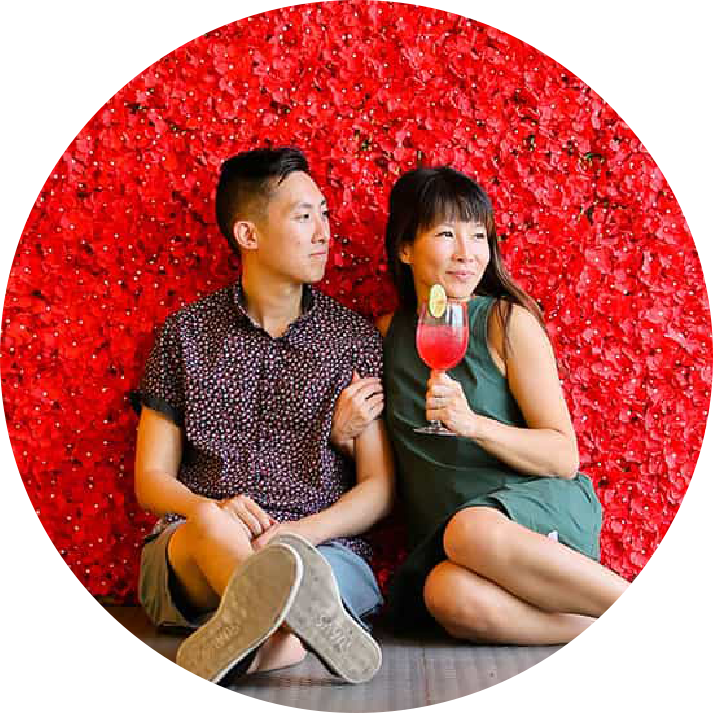 Esther + Jacob
Esther and Jacob are the founders of Local Adventurer, one of the top 5 travel blogs in the US. They believe that adventure can be found near and far and hope to inspire others to explore locally. They explore a new city in depth every year and currently base themselves in Las Vegas.
Follow along on Instagram (E + J), YouTube, TikTok, and Pinterest.