"Are you ready?" our pilot asked. We glanced at each other nervously but replied 'yes!' Then, he put his hand on the knob and pulled as the metal line between us and the tow plane fell away.
We were now gliding in the air with no engine, just the sounds of air blowing by with a view of Lake Tahoe on one side and Carson Valley on the other.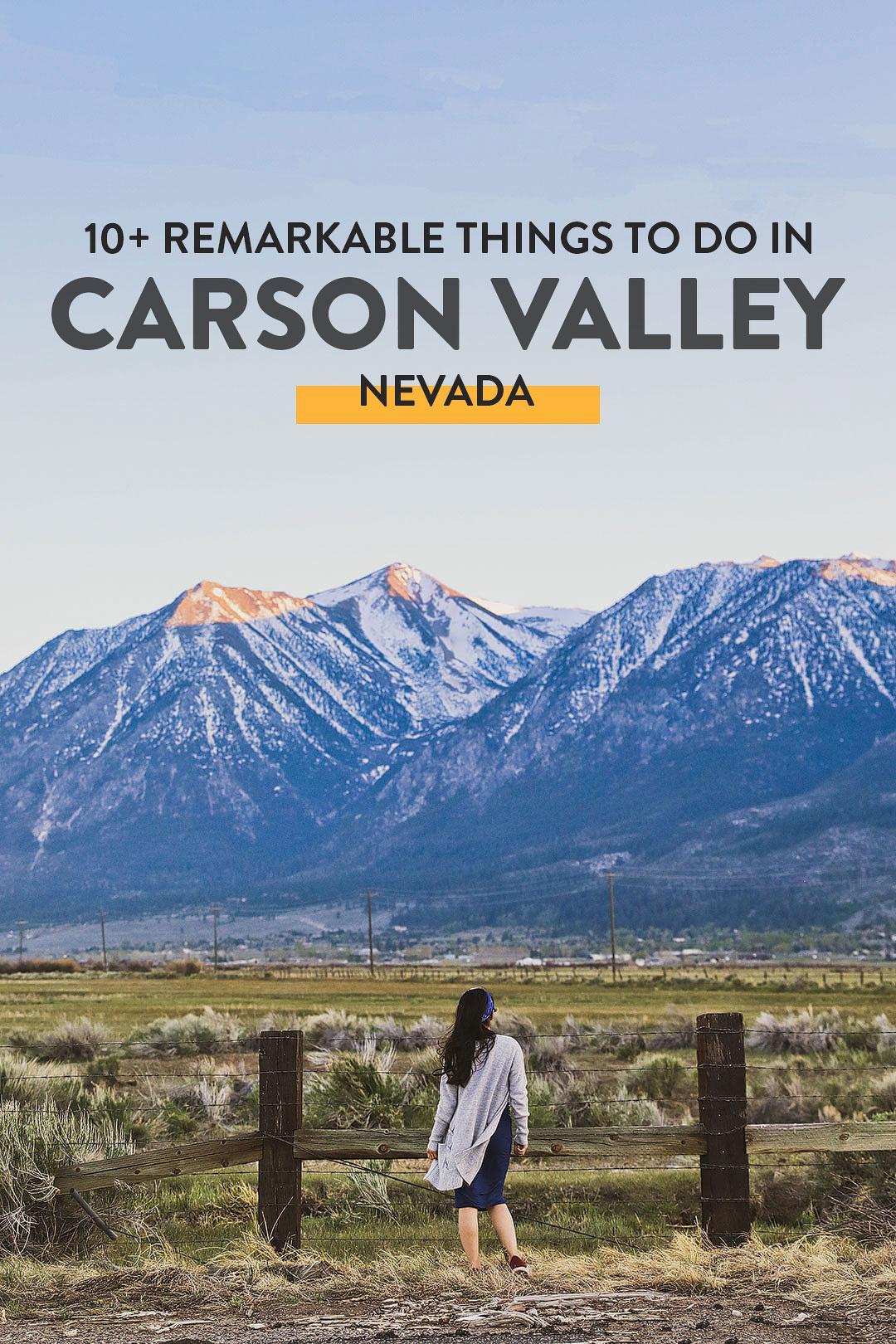 A big thank you to Visit Carson Valley for sponsoring this post. All opinions are always our own. This post may contain affiliate links, where we receive a small commission on sales of the products that are linked at no additional cost to you. Read our full disclosure for more info. Thank you for supporting the brands that make Local Adventurer possible.
Last Updated: November 2, 2022
About the Carson Valley NV
When Visit Carson Valley reached out to us about visiting, we weren't able to point it out on a map. We only knew of Carson City. After doing some research, we learned that although it's close to Carson City, Carson Valley is the oldest region in Nevada. It even includes the first established town. After visiting, we can see why so many people fell in love with the area and never left. It's a hidden gem for sure.
Carson Valley is made up of four communities: Gardnerville, Genoa, Minden, and Topaz Lake.
Gardnerville and Minden blend into each other. Some of the locals even call it Mindenville. These two towns are the heart of the area with delicious food spots, shops and boutiques, and all the convenient big box stores.
As you explore, you'll notice the historic buildings, which I highly recommend asking about, and hear stories of their pasts while enjoying what they've become.
Genoa, the first non-native settlement in Nevada, felt like the quintessential small town. When we met up with local Sue Knight, it felt as if we were walking through the town of Stars Hollow from the Gilmore Girls. Everyone smiled and waved and Sue's name was on every plaque in town. They also hold different festivals and celebrations throughout the year.
Topaz Lake was the one area we didn't explore much (we'll just save it for a future trip). It's a beautiful area known for water sports and is also a great spot for camping.
On top of all of that, Carson Valley makes an amazing home base for other destinations. It's only 30 minutes away from Lake Tahoe, less than an hour away from Reno, and only 2-3 hours away from Yosemite National Park, Mono Lake, and Bishop.
10+ Things to do in Carson Valley NV
Whether you're into architecture, adventure, outdoors, wildlife, history, or photography, you're bound to find something you love. To help you get started with planning your trip, here are our top 10 things to do in Carson Valley.
Until recently, flying on a glider wasn't on our bucket list. We didn't know anything about glider planes or how they worked. As we planned for our trip, we quickly learned that Carson Valley is rated as the best place in the US to fly gliders.
Our pilot Stefan told us about the amazing flights that people took in the area, including some record-breaking flights in the US.
In case you don't know how a glider plane works, you start with a tow plane that brings you up to a high enough altitude. Then the tow cable is released and you glide. Experienced pilots know to read the drafts and ride the wind. During our flight, we saw Lake Tahoe and the entire Carson Valley.
It was a fun way to get an overview of the surrounding area we would be exploring in the next few days.
The engineless aircraft we rode in was built in 1964!
Pro Tip: Although they have gliders that can seat two guests, like the one we did, we recommend doing your own flight. It gives you much more space to move around, and you get to sit in the front giving you a much better view of everything.
Photography Tip: Wear dark colors (and if possible, request early on for the pilot to wear dark colors too) so you have fewer reflections to deal with. I ended up photoshopping out most of the reflections.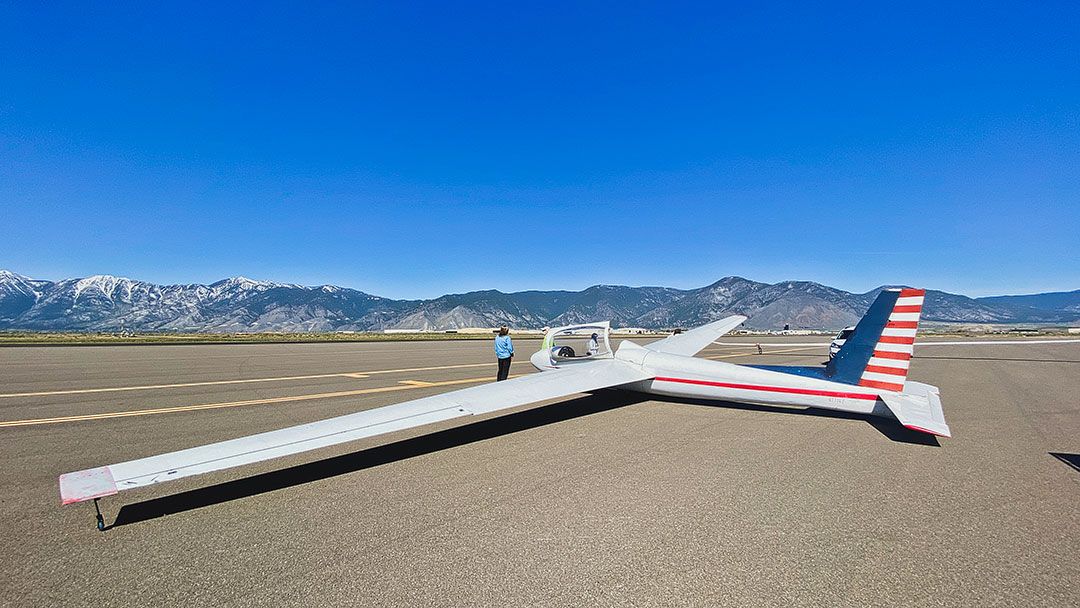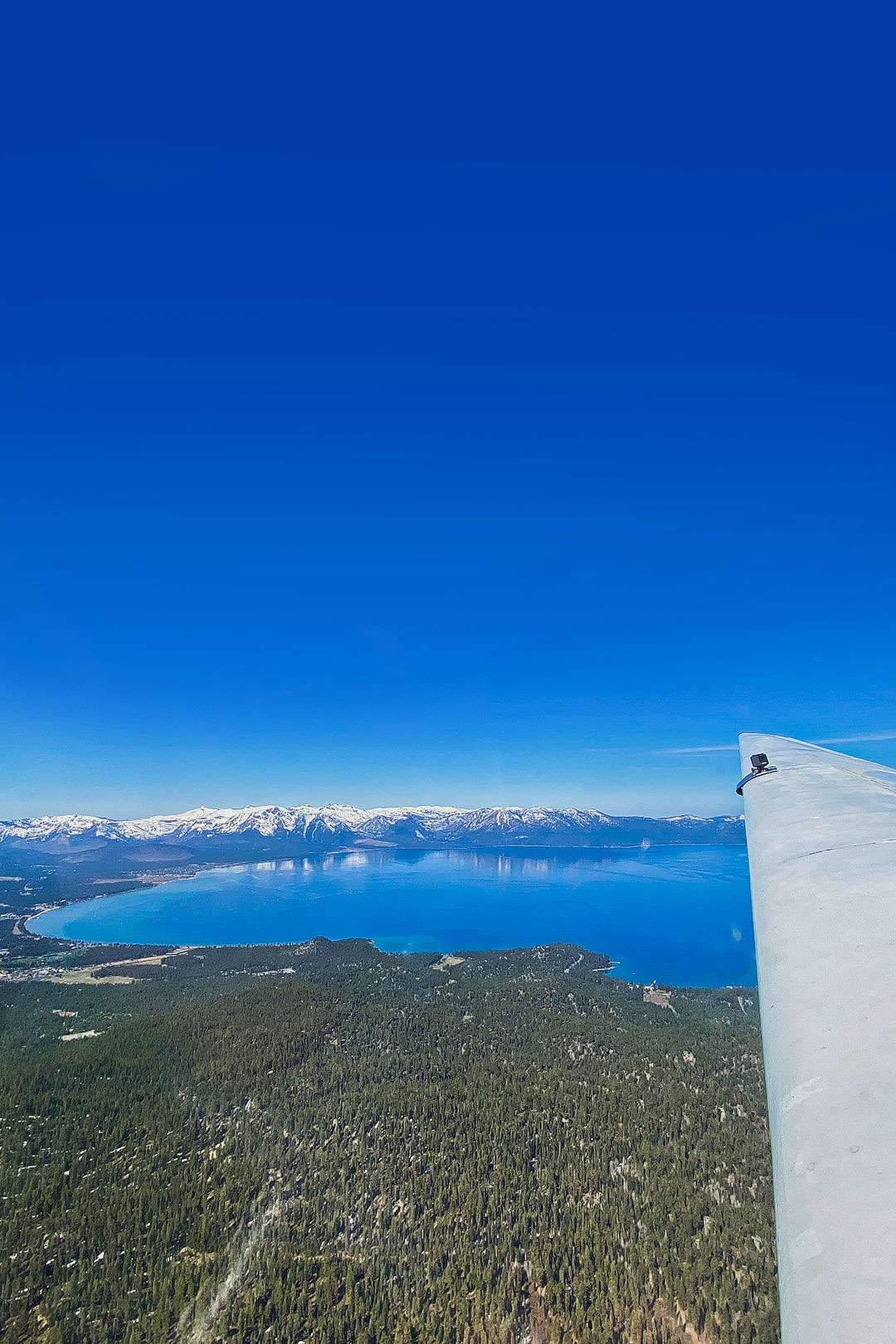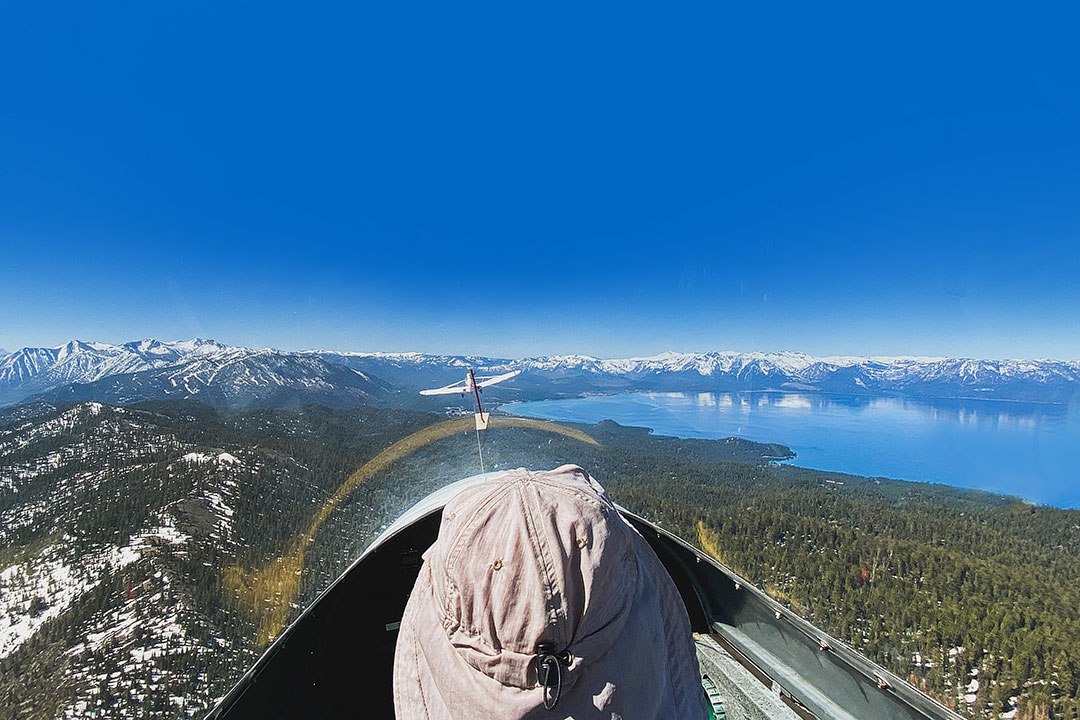 On the other side of the valley, wild horses roam the hills. You can get a high clearance vehicle and try to navigate the dirt roads in search of them, but the area is massive and you can get turned around quickly. Instead, we wanted to focus on capturing photos, so we met up with a local guide Dwayne Hicks.
Dwayne has spent time with these horses since he was a kid. Even on the short drive over there, you could tell how much he loved these majestic animals. When we found our first band of horses, he told us more about how they interact and pointed out some of the horses that he's been watching for over 10 years. He even narrated the horses interactions, which was entertaining for us.
Our favorite thing is that he's a photographer himself. He knew exactly where to go for the shot. We could ultimately dictate where to go and how long to stay, but he was always able to suggest the best course of action.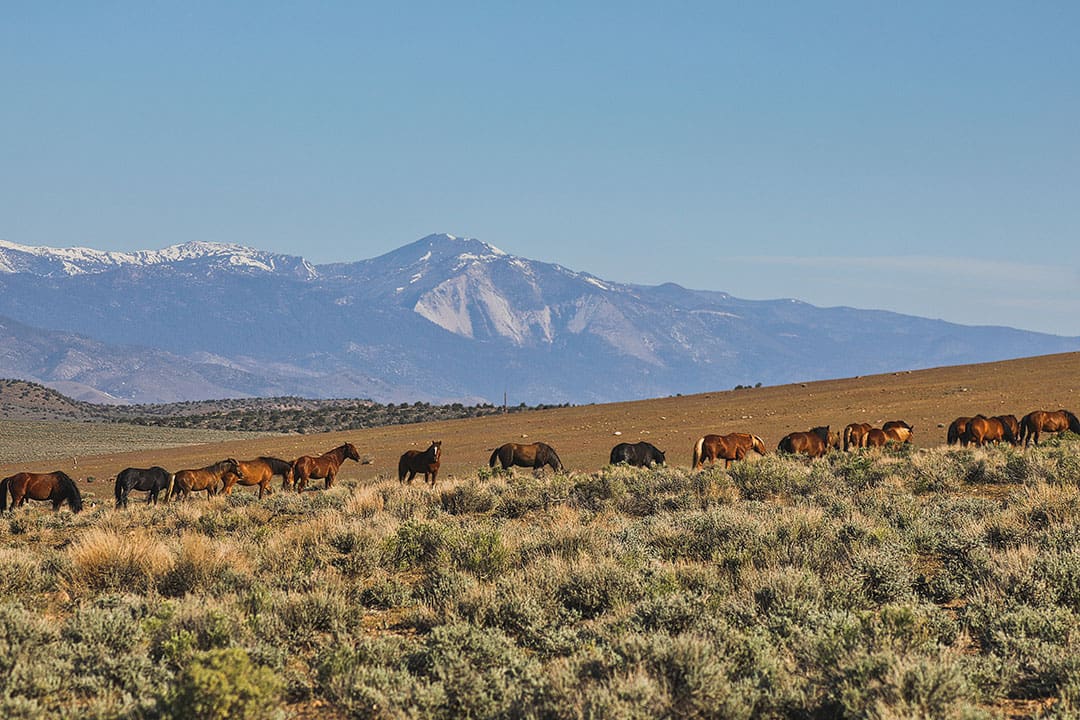 During your visit to the Carson Valley, you'll hear about a few prominent families in the valley that played a huge role in how it is now. Dangberg is one of them. 
The Dangberg Ranch dates back to the 1800s and has a ton of history packed into it. Because they kept a lot of their belongings, you get to see over 40,000 artifacts that they rotate through. Four generations of Dangbergs lived here all the way to the 1990s.
When you see volunteers or staff, ask them to tell you stories about the family and items. Don't miss the pianos and the oldest, known to exist, pair of Levis in Nevada.
Local Tip: The ranch grounds are open seven days a week during daylight hours (as long as there isn't a special event). Even if the gate is shut, it means there are cattle in the pasture. Just open it, park inside, and be sure to close the gate. A good rule of thumb at a ranch is to always leave the gate how you found it. You won't have access to the buildings unless the staff is there, but there it's still beautiful to see the exterior.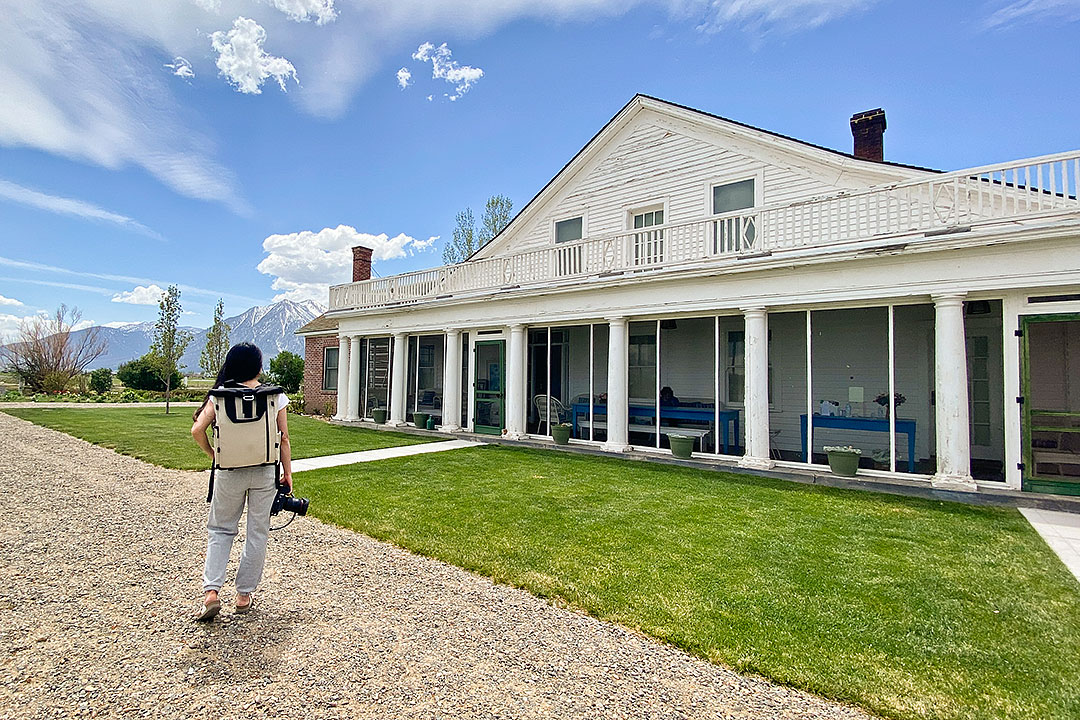 If you love antiquing, you'll find plenty of antique stores here. We stopped by the Red Barn Antiques because the building stood out to us. As we browsed, we learned that the family-owned business also saves and repurposes barn wood from old local barns. They take that wood and make them into furniture and decor.
One of the things I love about exploring the shops and restaurants is finding out the history of the buildings. The Red Barn Antiques store was originally a Blacksmith Shop, and the building was built in 1909. You'll see a bunch of markings on the barn doors, which are actually cattle brands burned throughout the years.
Local Tip: If you find something you love there but don't have space to pack it, they ship items as well.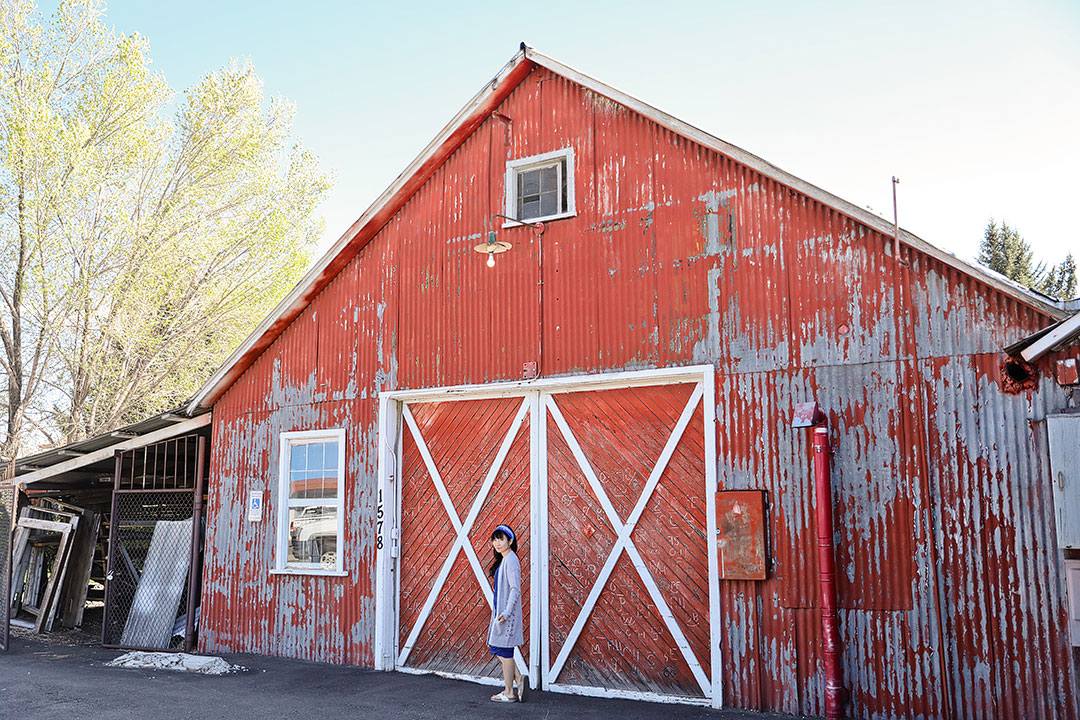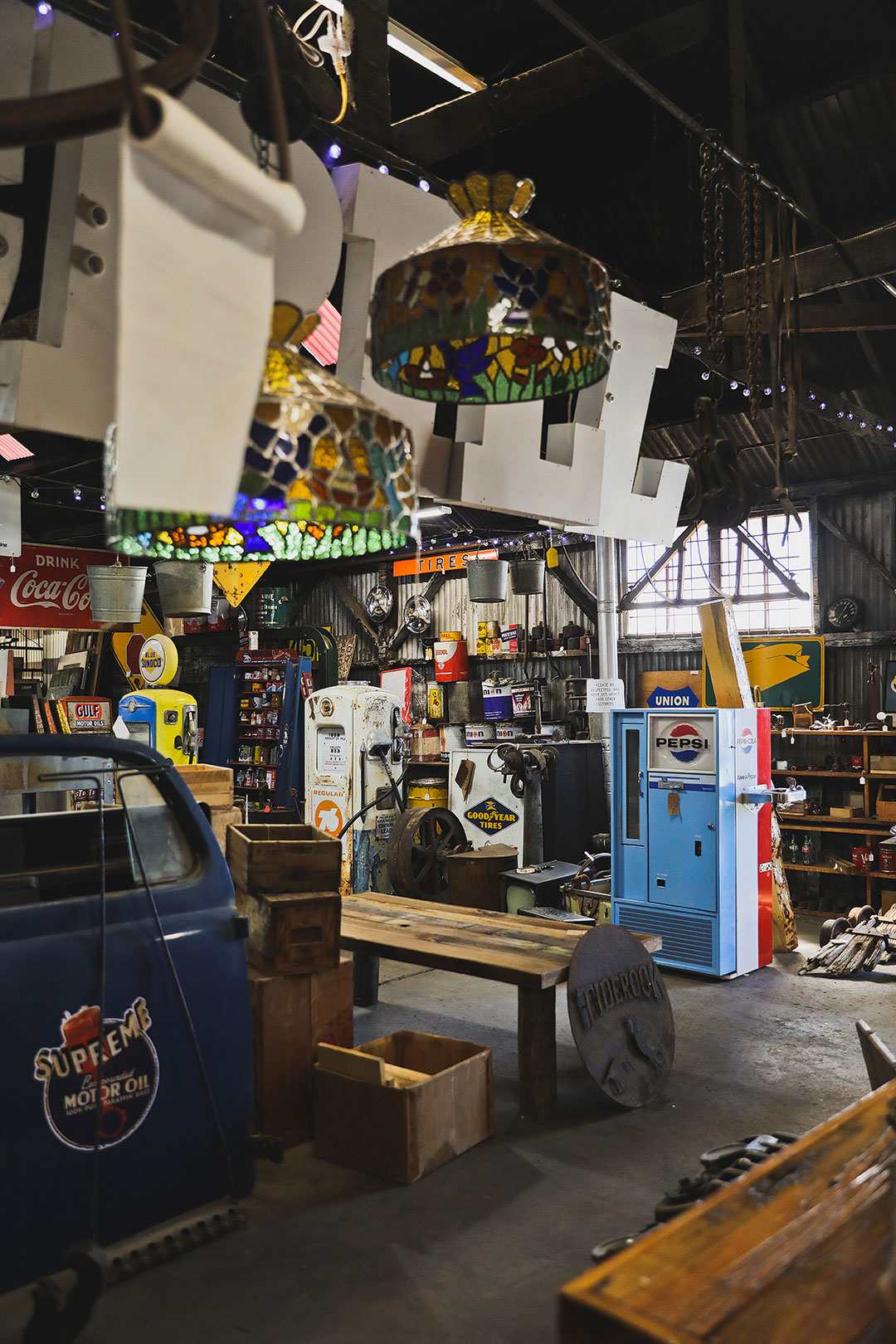 Beautiful greens, mountains, rushing rivers, and giant cottonwood trees are just some of the landscapes you'll find at one of four golf courses in Carson Valley. We didn't have time to play a round, but we did spend time at the driving range and putting green. Needless to say, I'm rusty and Esther is not a fan of golf but came for the views.
Local Tip: The Carson Valley Golf Course also offers FootGolf on their course.
One of the best ways to experience Basque history is through a traditional Basque Dinner. It's served family-style, and you will not leave hungry.
It includes soup, salad, strew, beans, fries, wine, coffee, and ice cream. Plus you get to choose one of 7-8 main entrees, which changes depending on the time of year.
If you really want to dive in, you can even share a table with strangers to get to know other locals or travelers. When you're visiting, ask about the cowboy hats on the wall and money on the ceiling.
J.T. Basque Bar & Dining Room is another building in town with a ton of history. In 1896, it was moved from Virginia City (can you imagine what it took to move entire buildings back then?). It became a sheepherder hotel, bar, and dining room. In 1955, it was taken over by the Lekumberrys and is still run by JB & Marie Louise today. We had the pleasure to meet Marie as she told us stories of growing up here.
Local Tip: Try a Picon Punch, one of the must-haves for a Basque dinner (like its name, it packs a punch). Also, ask about traditional wine + ice cream.
Enjoy a drink where Mark Twain, Ulysses S Grant, Teddy Roosevelt, Clark Gable, and more have. The Genoa Bar and Saloon is known as Nevada's Oldest Thirst Parlor and was built in 1853. It's one of the few buildings in Genoa that wasn't burned down in the 1910 fire.
We absolutely loved walking around to see all the history hung up on the walls. When we asked the bartender what his favorites were, he pointed out an original wanted poster from Abe Lincoln's assassination and the single bra hanging on the wall that belonged to Raquel Welch.
Also, pictured below is Sue Knight who we mentioned earlier.
Local Tip: In the winter, the bar is heated by a beautiful wood stove and locals will bring in wood to keep it going.
Imagine making your way west with the promise of gold. After a long and treacherous journey with your last stop 500 miles away, you come across a log cabin with much-needed respite. Mormon Station became a vital stop on the California Trail and as more people settled in the area, eventually became the town of Genoa.
The museum tells you more about that history and you can see a bunch of artifacts. It costs $1 (children 12 and under are free) to go inside of the museum, but you can walk around the grounds and check out the historic stockade and wagon shed for free.
Local Tip: The large lawns and huge trees in the park are perfect for picnicking. Please be sure to dispose of your trash in the garbage cans so it doesn't attract any unwanted wildlife.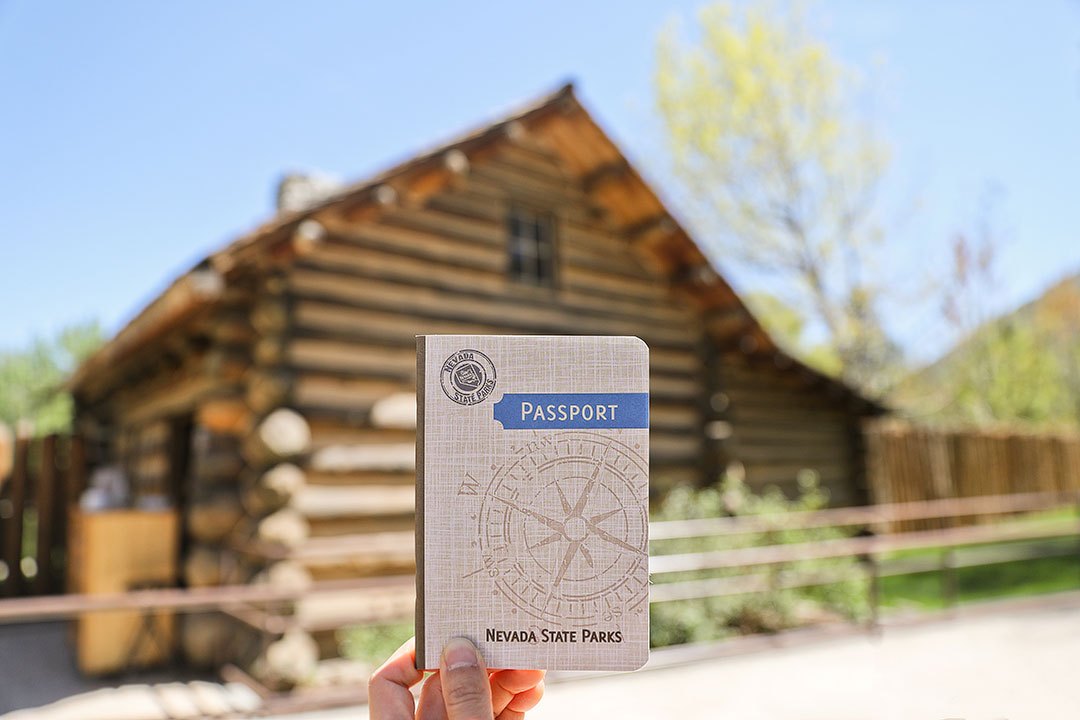 It's easy to see why Carson Valley draws a lot of professional artists. The scenery is breathtaking! On top of that, you have the wildlife, history, and Old West feel. On our first day, we visited Prism Gallery to get some inspiration.
It was cool to see the work of local photographers, including the photographer who took us to see wild horses.
Local Tip: Not only can you enjoy the art inside, but the gallery is located in the Historic Wool & Flour Warehouse, which is cool to see in itself.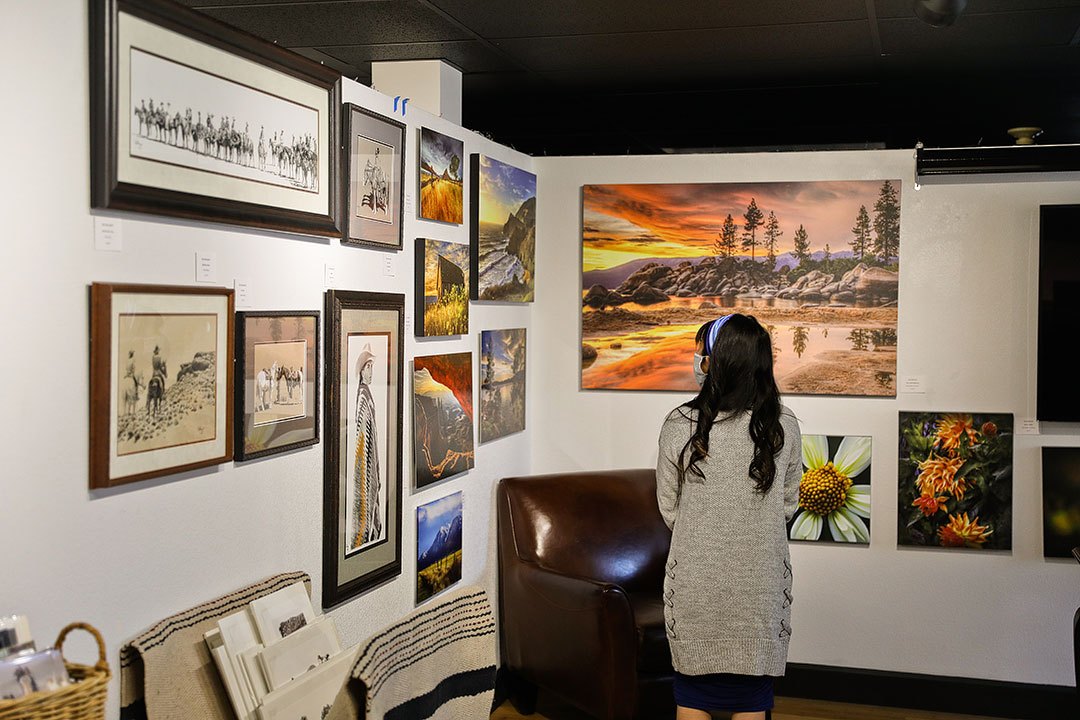 We usually try to fit in a hike on our trips, but ended up being too busy soaring through the sky, checking out the wild horses, and filling up on delicious food. Next time we visit, we'll definitely hit the trails.
With 50+ miles of trails easily accessible, you can find a trail that fits your interest and fitness level. You can go out and hike on your own, or hire a guide to take you to the best spots. Many of the trails are shared, so you can mountain bike or go horseback riding too.
Local Tip: Stop by the Caron Valley NV Visitor Center to get the most up-to-date info or tips on where to rent gear.
Photography Tip: If you have no time to hike the Sierras, you can photograph the mountains with reflections on the roads running perpendicular to them. Our favorite ones were Muller Lane and Genoa Lane, but it depends on which farmers are flooding their fields.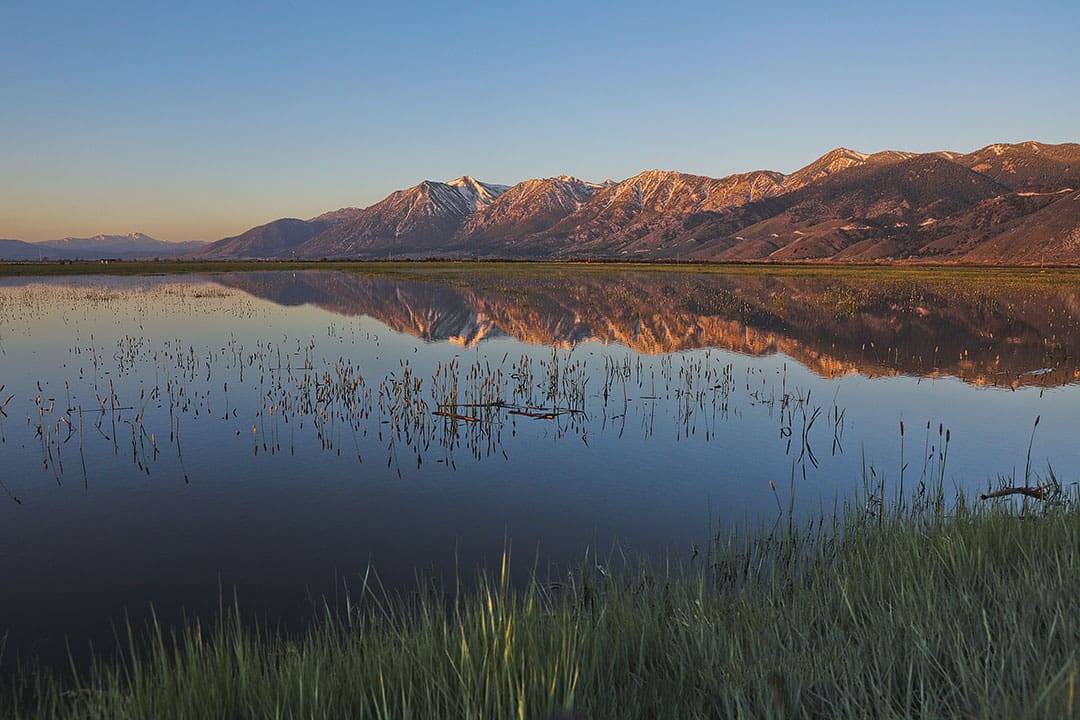 9. Enjoy Sunset with a Dragon
One of the first questions we ask locals when we arrive anywhere is what are the best sunset spots. Two of the most popular answers we received were the reflections of the mountains and the dragon sculpture.
The dragon sculpture is located in a yard full of art that you can visit. It reminds us of the large metal works you can find in Anza Borrego.
Because we were determined to get a reflection shot though, we spent our sunsets hoping for the best. The two best spots are right off of 395 north of town. If you take a left onto Muller Ln or Genoa Ln, you can drive down and find a spot to shoot. Keep in mind that it is all private property so do not trespass. We were lucky to find a field that was begin flooded for irrigation right along the road on Genoa Ln.
Pro Tip: If you're hoping to shoot the mountains with a glow, sunrise is a better bet. Each day we went for sunset, it would get windy so the water wasn't still.
Map of the Best Things to Do in Carson Valley NV
Carson Valley Nevada Events
Eagles and Agriculture (January)
Snowshoes Thompson Celebration / Cross Country Ski and Snowshoe Tour (March)
Genoa Western Heritage Days (April)
Main Street Gardnerville's Third Thursday Wine Walks (May – September)
Minden GE Family Concerts in the Park (May)
Carson Valley Days (June)
Dangberg Home Ranch Summer Events (June)
Douglas County Junior Rodeo (August)
Topaz Lodge Cruz'n Sierra Show & Shine Car Show (September)
Genoa Candy Dance (September)
Fall Harvest and Scarecrow Festival (October)
Aviation Roundup (October)
Carson Valley Arts Council Winter Concert Series (October)
Parade of Lights (December)
Essential Tips for Visiting Carson Valley NV
Talk to the Locals. One of my favorite things was talking to the locals. We heard stories of the area, more about the history of the buildings we spent time inside, and got tips for places to check out.
Dress in Layers. Weather can change drastically in the day, especially during spring and fall. It's good to have layers that you can shed when it's hot but pile on when it's cold. During our visit in May, it would get down to the 40s at night but up to the 80s during the day.
Stay in Carson Valley then venture out. It's such a great home base for exploring the entire area, including Lake Tahoe, Mono Lake, Virginia City, and Reno.
Book a Guide to make the most of your time. As much as we enjoy exploring on our own, when we have limited time, it's best to hire a guide who can take you where you need to go.
 VisitCaronValley.org is a great resource to help plan your trip!
Best Places to Eat in Carson Valley Nevada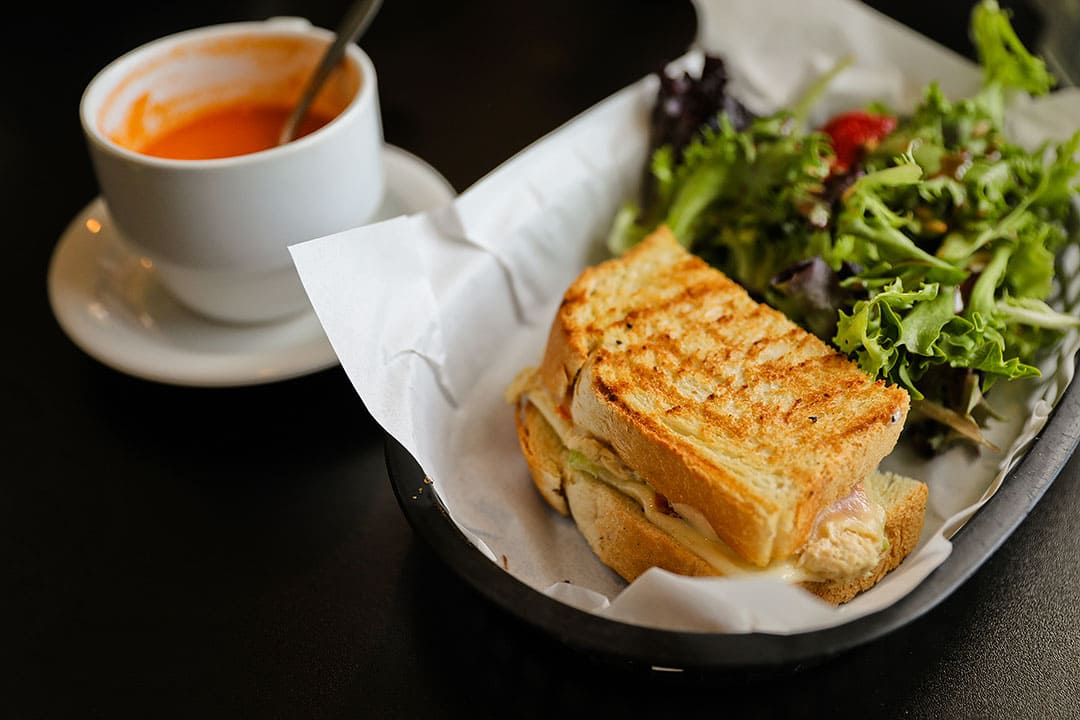 Getting to Carson Valley NV
You have a handful of options to get to Carson Valley. If you're coming from the West Coast or Las Vegas, we highly recommend driving in. It gives you chance to make stops along the way (should we do a road trip guide?).
If you're flying in, you can either fly to:
Reno-Tahoe International Airport (RNO) – 45 minutes drive to Carson Valley
Sacramento International Airport (SMF) – 2.5-3 hr drive to Carson Valley
Minden Airport – small non-towered airport
If you're driving in:
From Las Vegas – US95 to US 95 ALT to NV 339 S, NV 208 W, US 395
From the Southwest – Highway 395 in a straight shot to Carson Valley
Coming From the West – US Highway 50 to Highway 395
From the Northwest – California Interstate 80 to Highway 580/395
When visiting Carson Valley, there's a wide variety of accommodations you can consider. During our visit, we wanted to stay central and find somewhere that's pet-friendly since we brought our boys with us. The Holiday Inn Express was a great home base. The room was comfortable, we had free breakfast each morning, and, most importantly, the cats were happy to be with us!
Have you been to Carson Valley Nevada? Can you think of any other things to do in Carson Valley that shouldn't be missed?
Did you enjoy this post? Pin it for later
SEE MORE CITY BUCKET LISTS
"Discovery consists not of seeking new lands but in seeing with new eyes" – M. Proust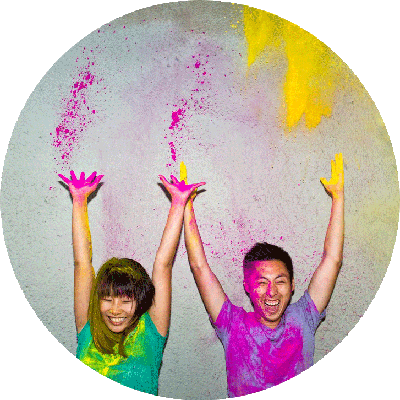 Esther and Jacob are the founders of Local Adventurer, which is one of the top 5 travel blogs in the US. They believe that adventure can be found both near and far and hope to inspire others to explore locally. They explore a new city in depth every year and currently base themselves in Las Vegas.