With only a few weeks left until we move from Atlanta to LA, we wanted to be sure we took a moment to be tourists in the place we've called home for the past 10+ years.
One of the bigger attractions in Atlanta is the Georgia Aquarium, the world's largest indoor aquarium. [Update: As of April 2014, China's Ocean Kingdom is the largest aquarium, but Georgia Aquarium is still the largest aquarium in the Western hemisphere.] We've been a handful of times since they opened in 2005, and there are always new exhibits to see. We even shot some engagements and weddings there back in the day.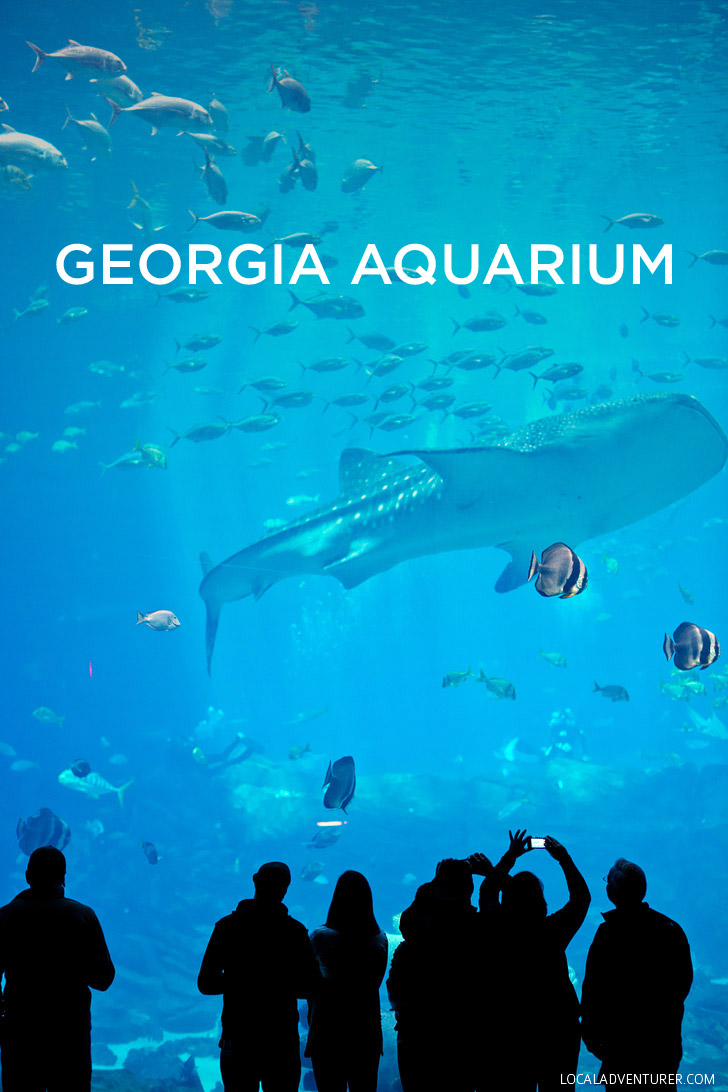 Pin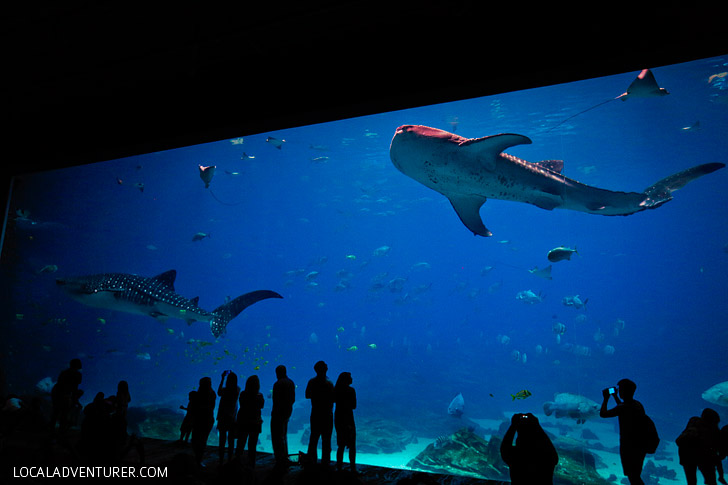 Pin
My favorite part of the aquarium is always the jellyfish. I can spend hours photographing them. This is a Pacific Sea Nettle. They have a bell shaped "head" and lacey tentacles.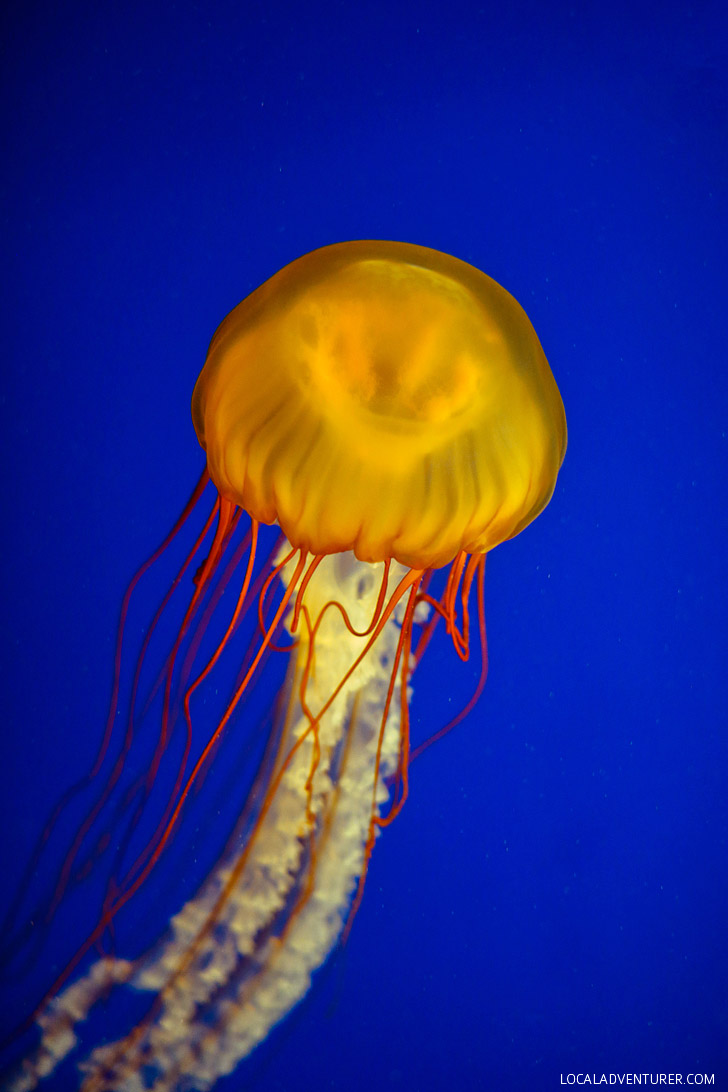 Pin
The moon jellyfish (on the left) looks very familiar to the one we saw in Cinque Terre.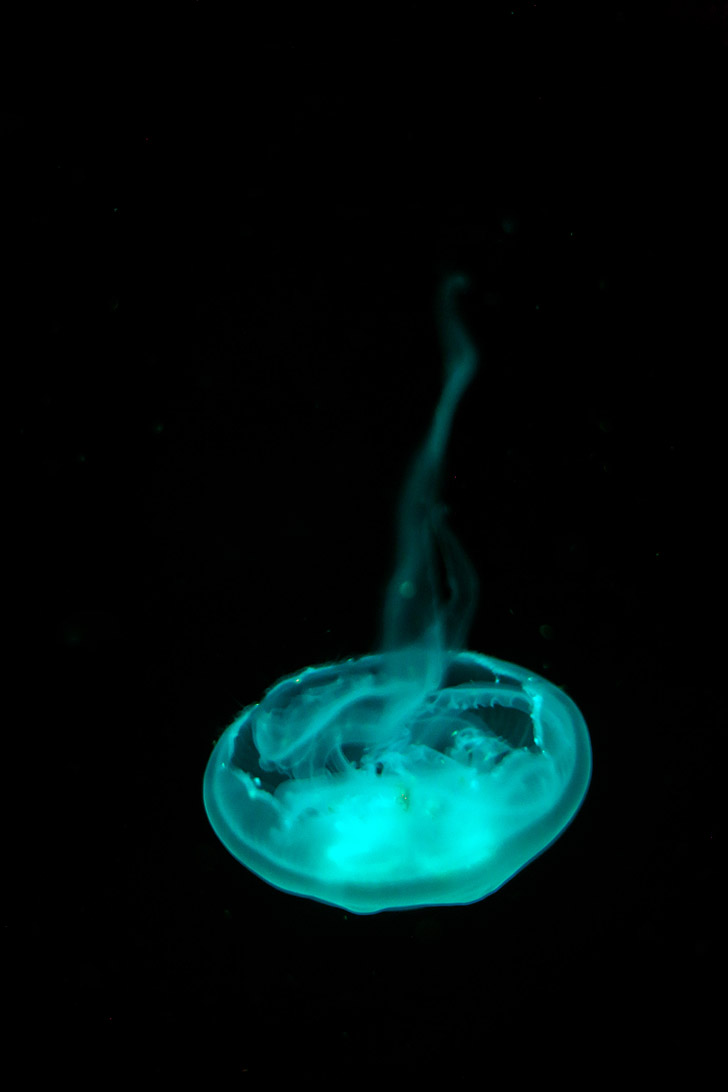 Pin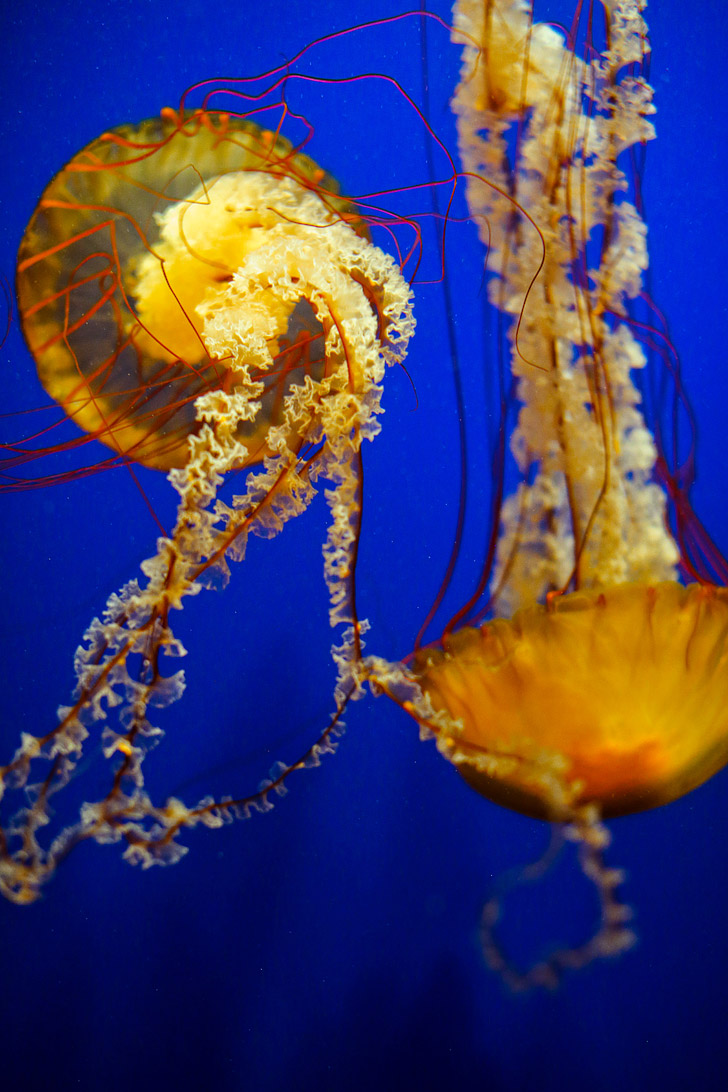 Pin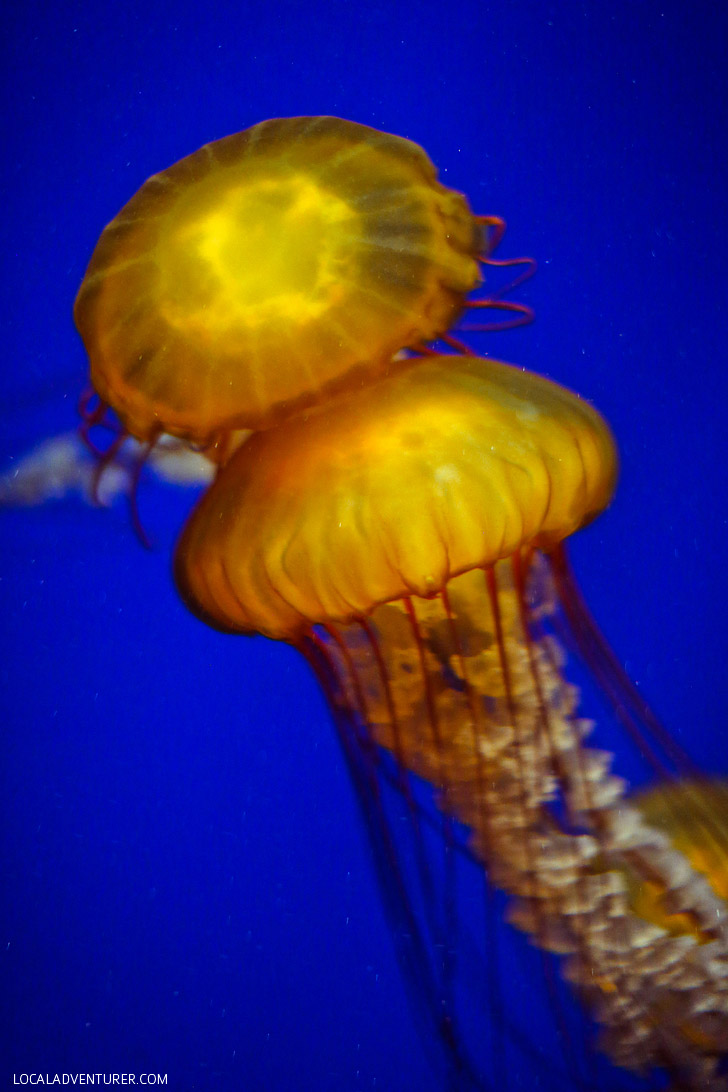 Pin
I was most fascinated with the self-illuminating neon rainbow jellyfish or the actual name is the comb jellyfish / ctenophora (not as fun!). It's a new jellyfish species that was discovered pretty recently in 2009. The rainbow glow comes from the light reflecting off of their cilia. It looks unreal. It is so fragile that touching it can cause it to shatter and dies even if it bumps into fishing line.
We actually saw one in the wild in Indonesia while swimming with whale sharks. I couldn't focus my camera on it because there was so little light. As it swam close to me, I panicked and tried to push it away and the force of the water shattered it. Sad day. 😭😭😭 Apparently, they don't even sting!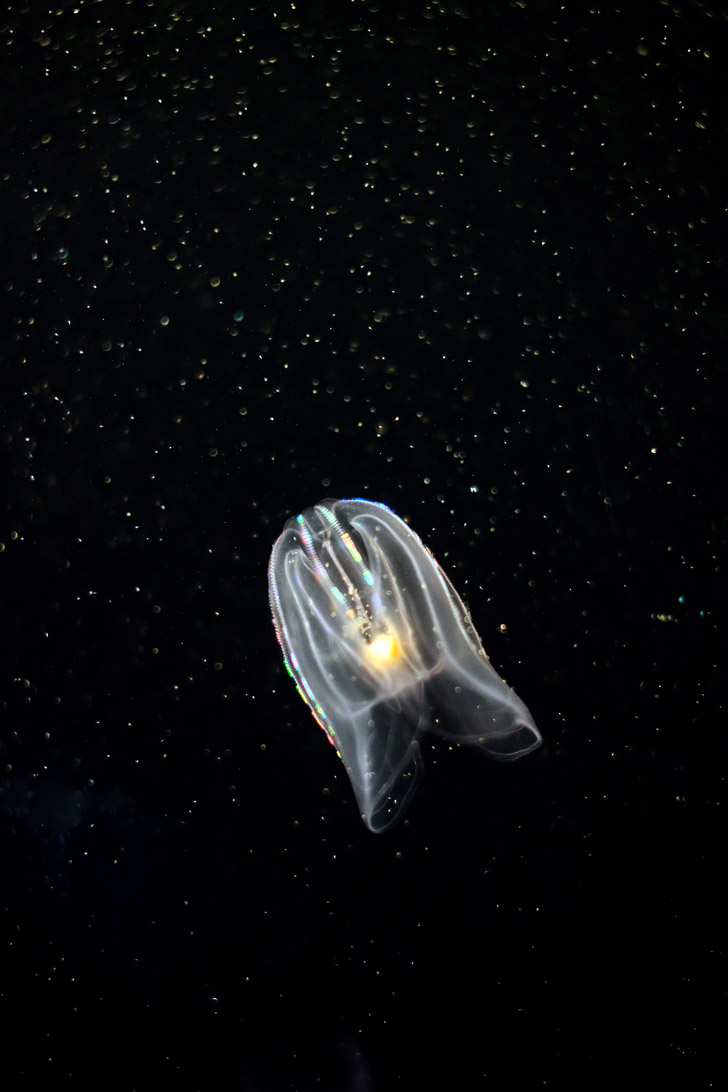 Pin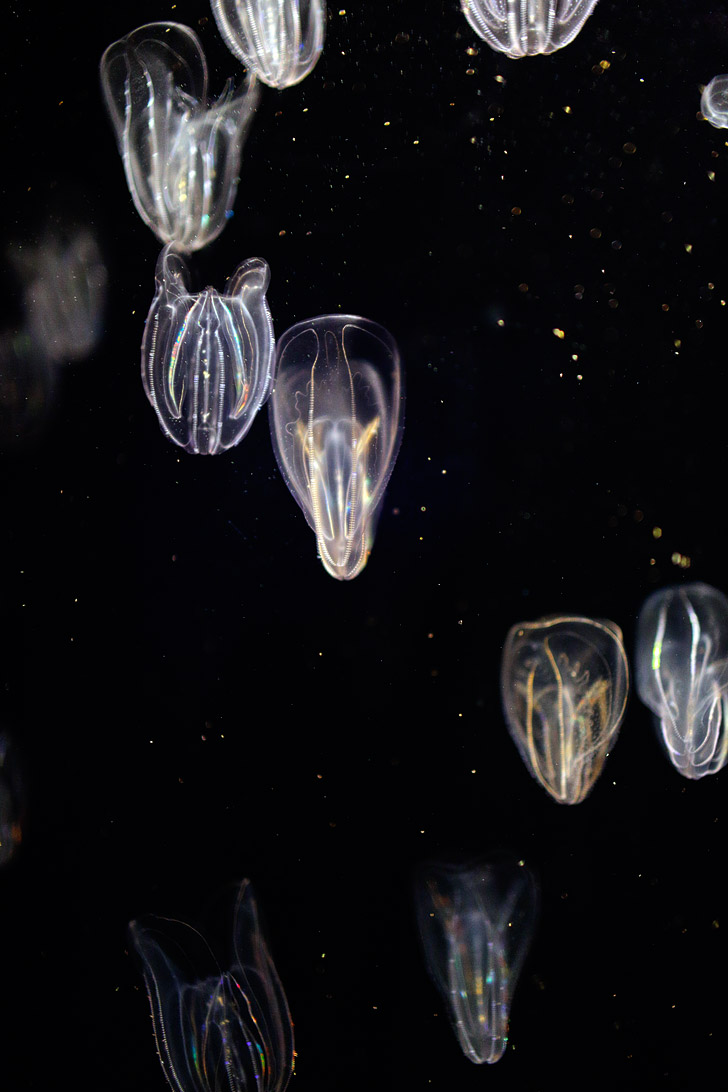 Pin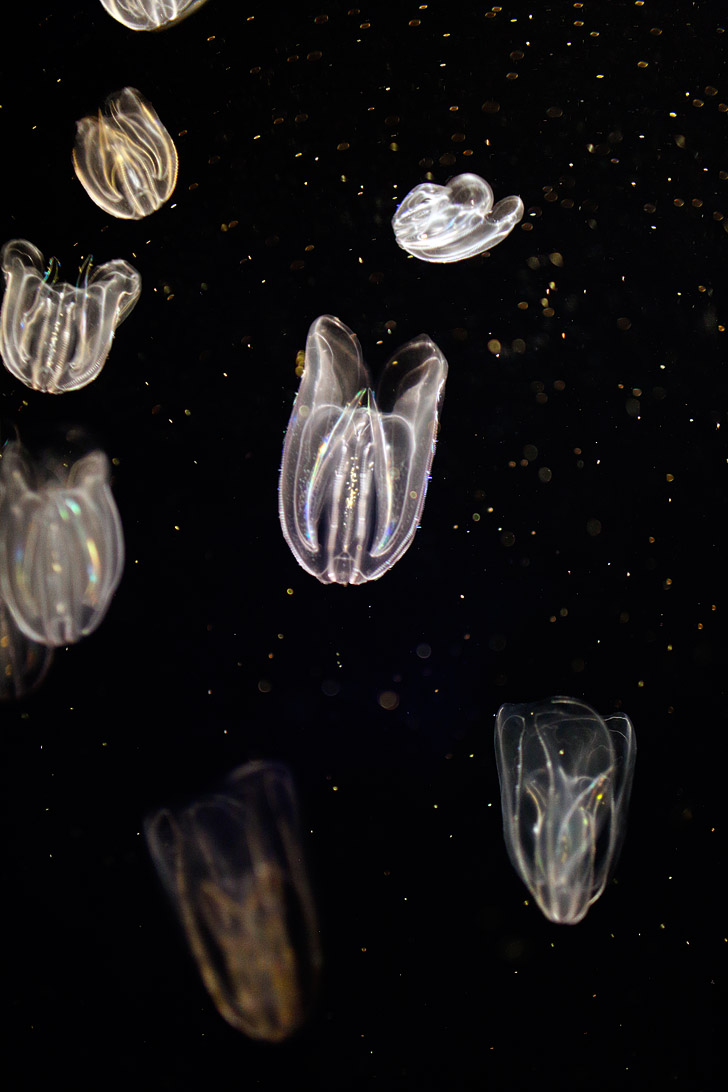 Pin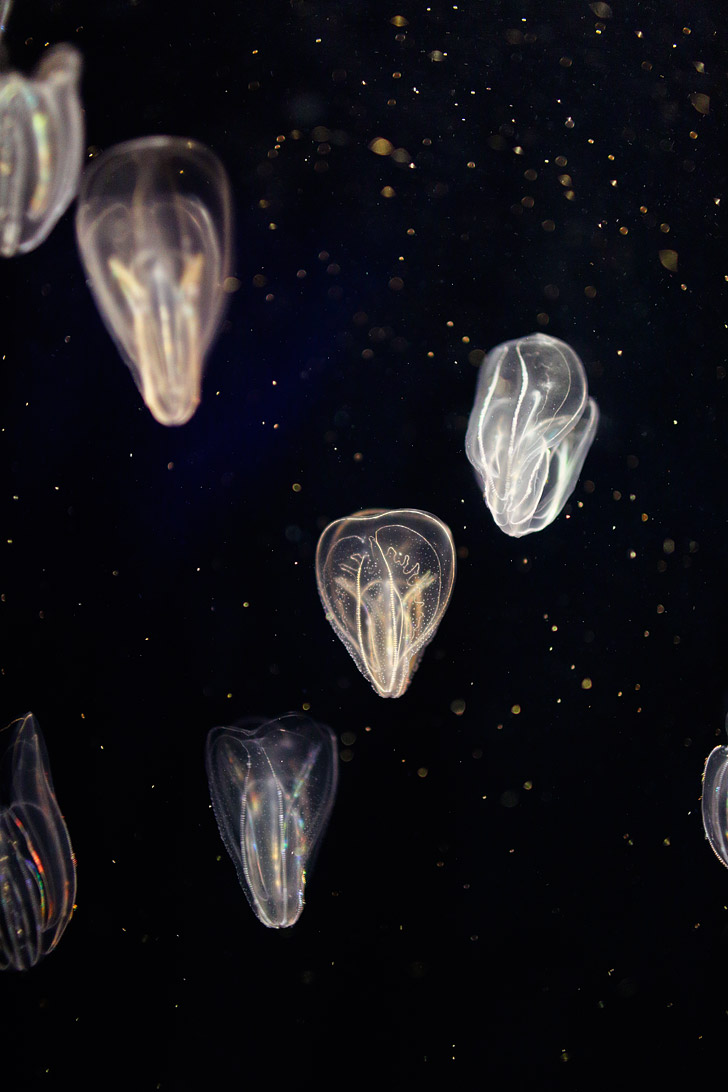 Pin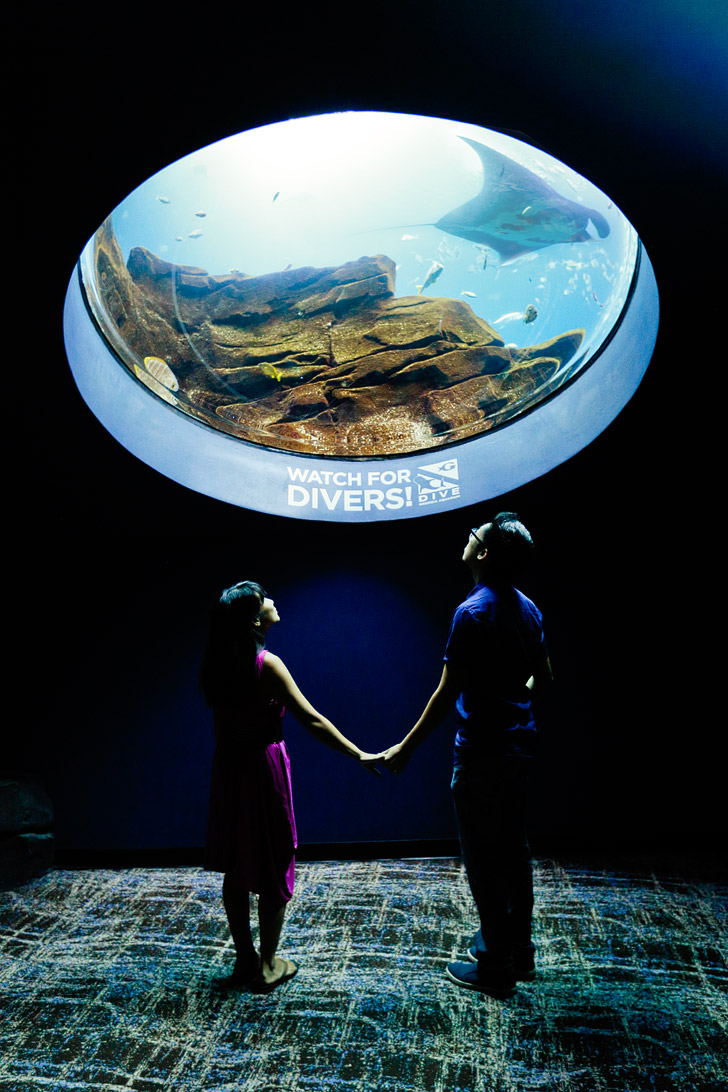 Pin
Their beluga whale + the tunnel view of the largest tank.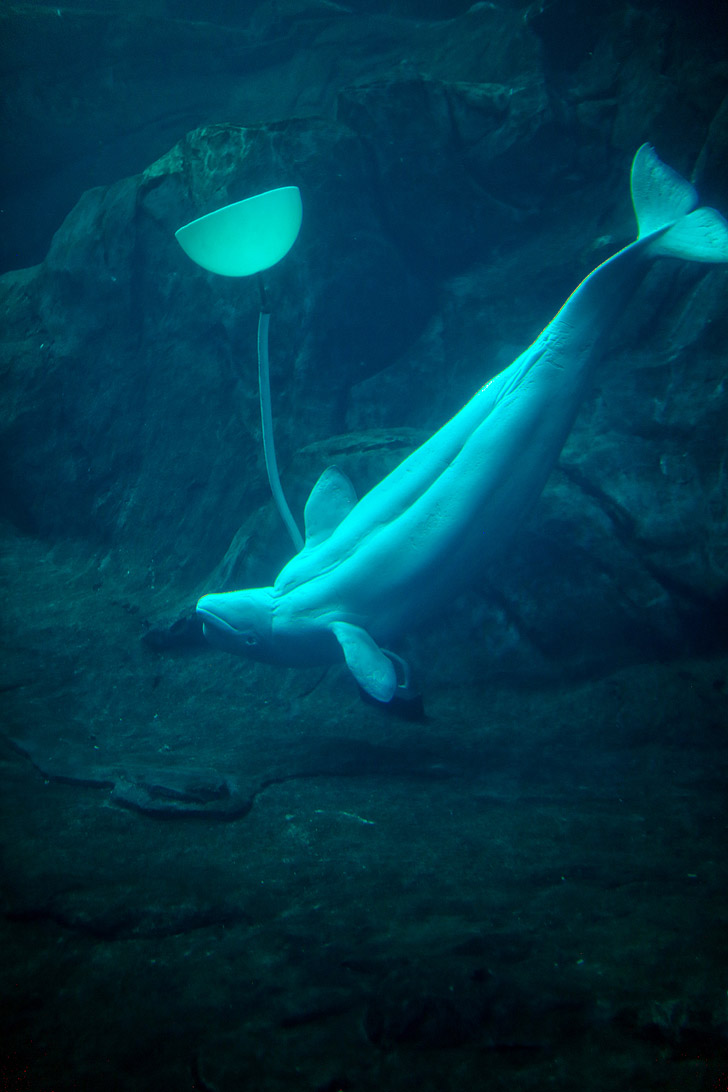 Pin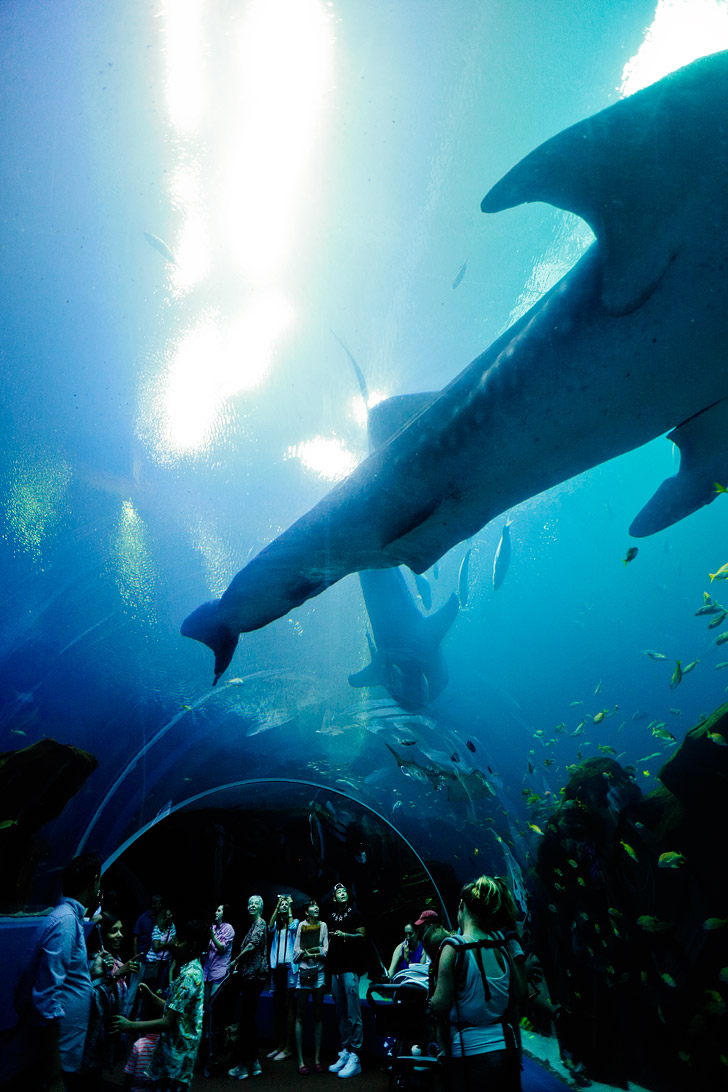 Pin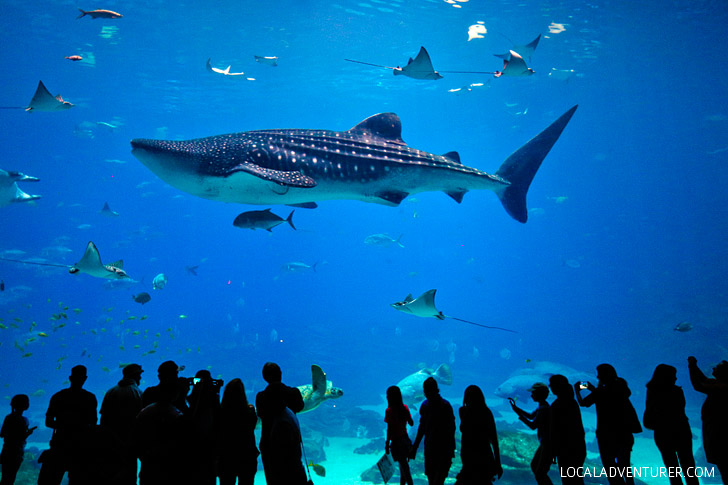 Pin
There are interactive parts of the aquarium where you can touch the anemones and stingrays.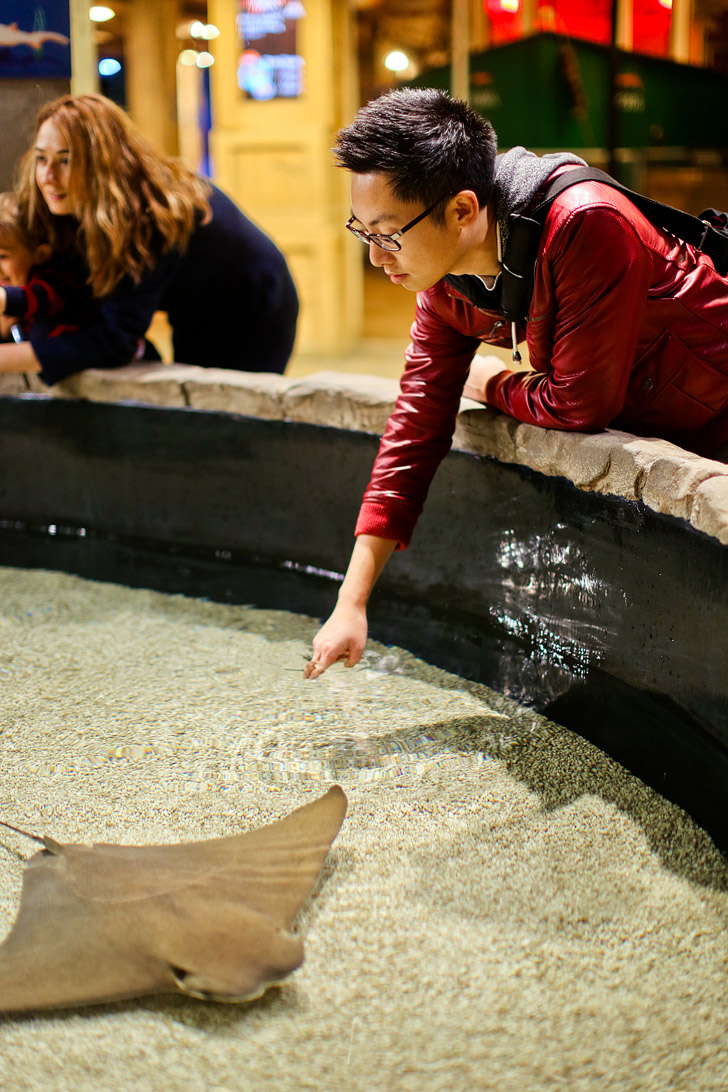 Pin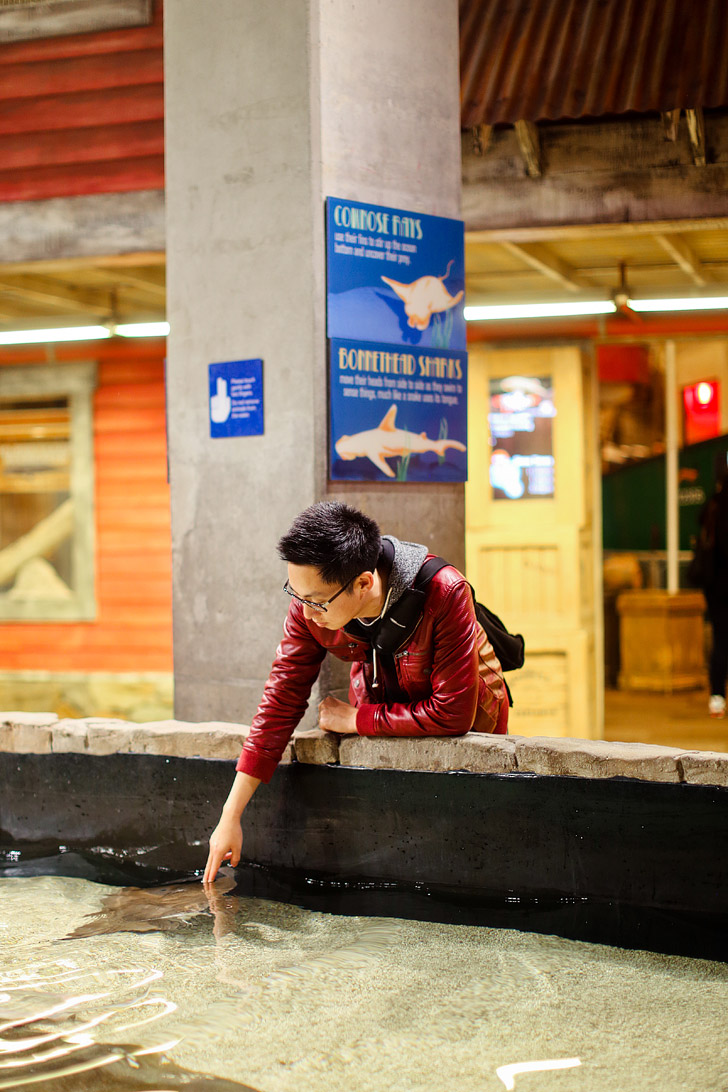 Pin
Lion Fish are native to the Philippines, Indonesia, and other islands in the pacific but were spotted in Georgia waters in 2000. Because they have no natural predators in our area, they've been multiplying like crazy.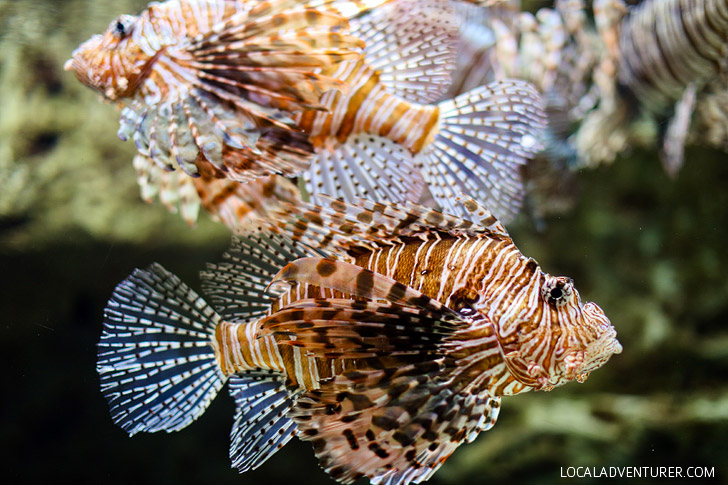 Pin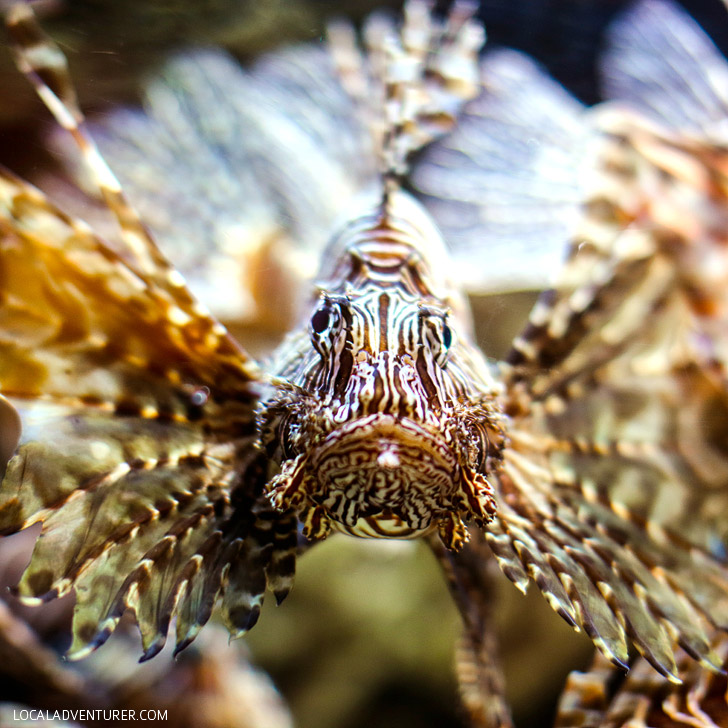 Pin
They also have some temporary exhibits that come through. Previously we saw Frogs: A Chorus of Colors. I just liked this guy chillin' on the branch. What a funny guy.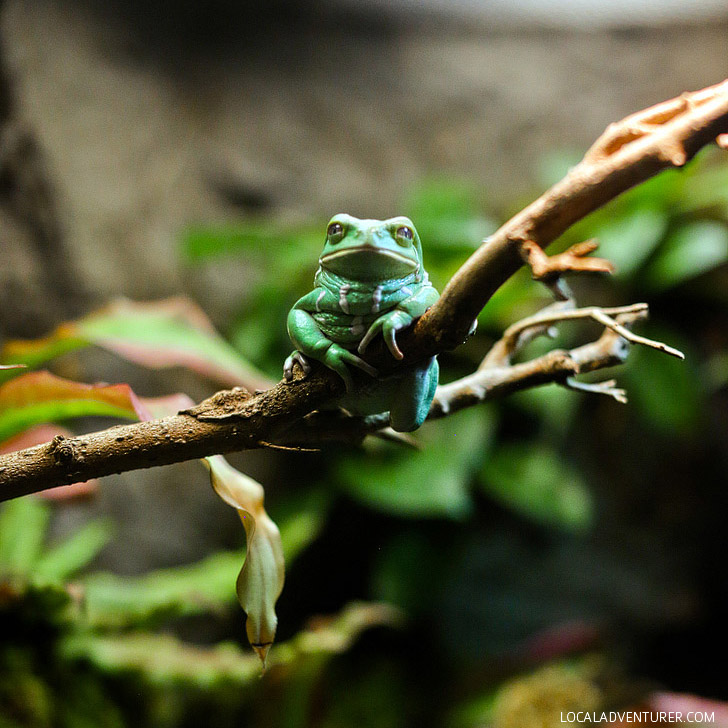 Pin
Currently, they have an exhibit called Washed Ashore: Art to Save the Sea. It's amazing what artists can do with trash. But seriously? Why are people taking lighters into the ocean? Now that we just got dive certified, maybe we can join something like Dive Against Debris.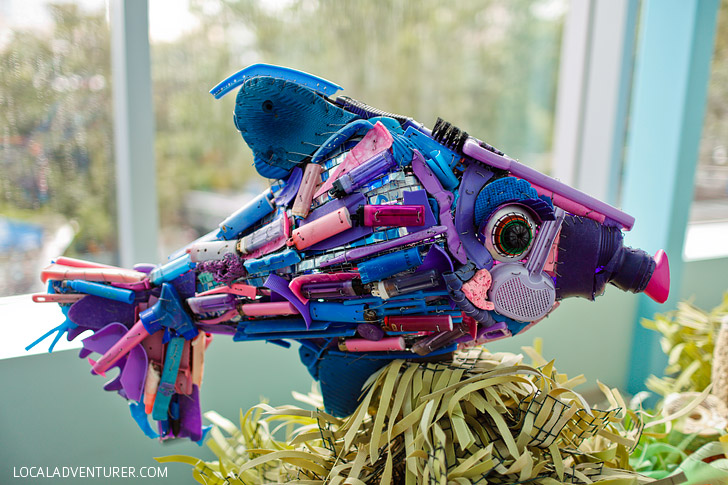 Pin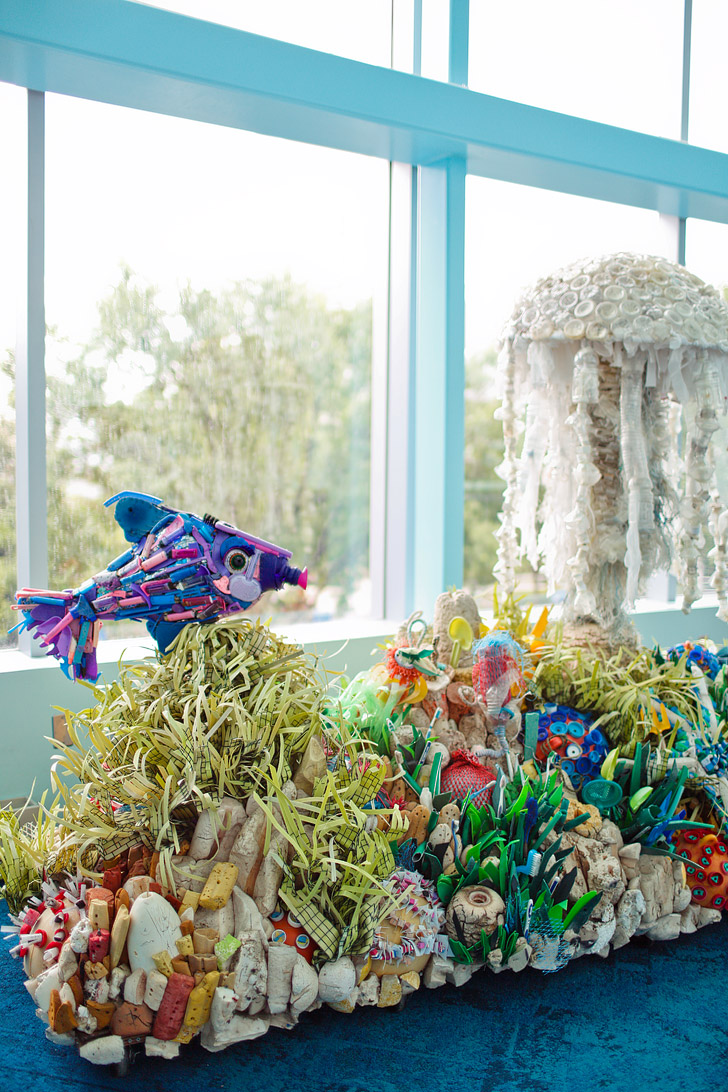 Pin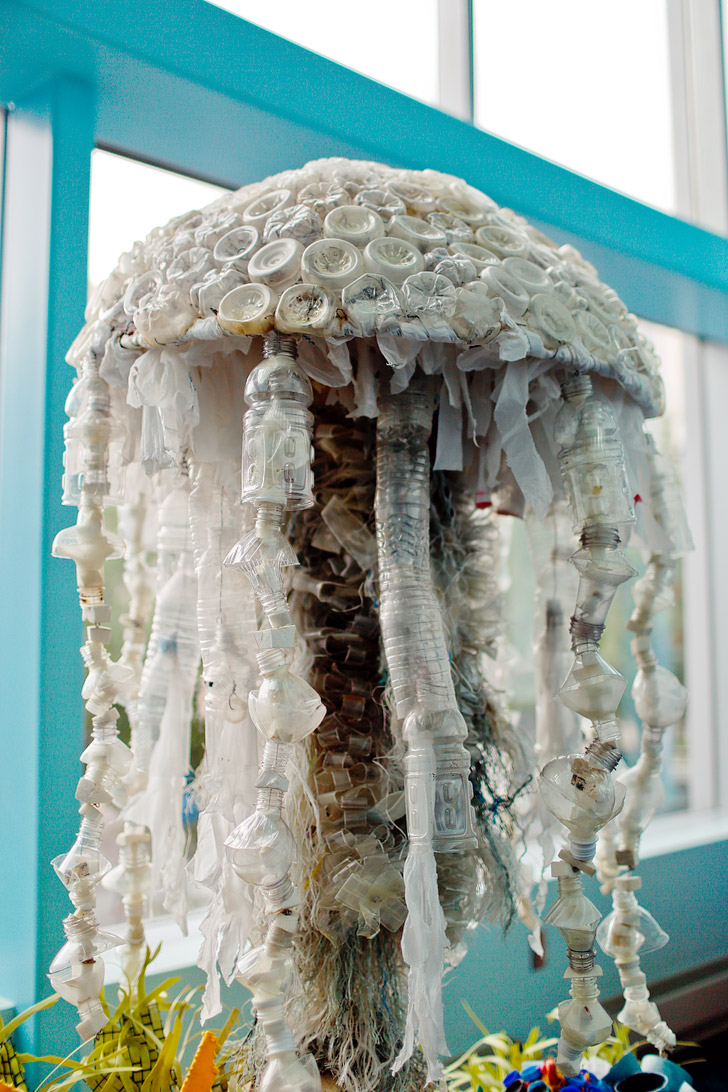 Pin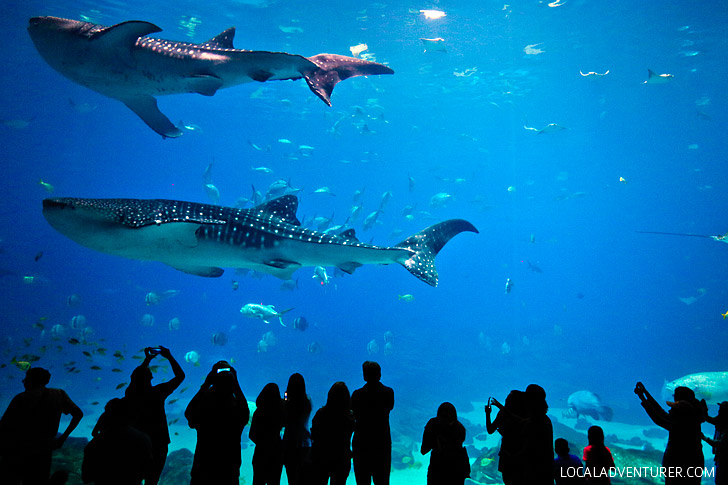 Pin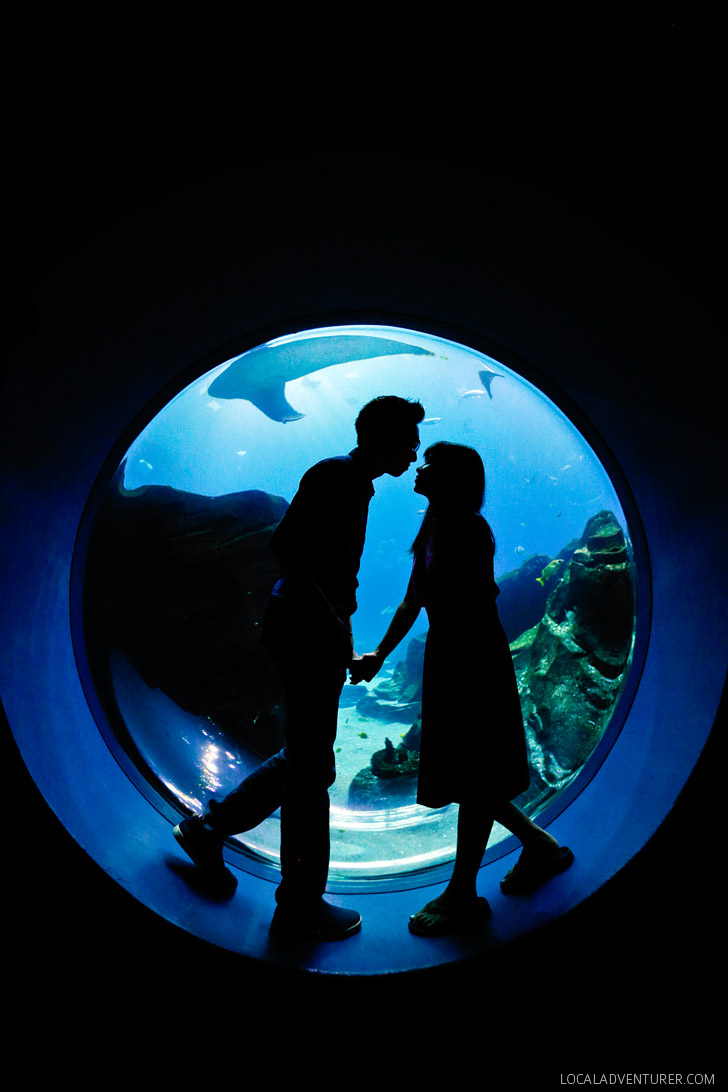 Pin
TIPS FOR VISITING THE GEORGIA AQUARIUM ATLANTA GA
If you plan on visiting multiple Atlanta attractions, get the CityPASS.
Buy tickets online and go the first hour of the day for a $7 discount off the ticket price.
See hours of operation and buy tickets here.
Check upstairs if there are new smaller exhibits. These are easy to miss.
Be sure to check special show times beforehand if you want to make the show. Go to the show 30 minutes early for a decent seat. It can get packed.
If you're not there for the shows, go to the main exhibits during that time since they empty out.
For a more intimate experience, you can snorkel or dive with whale sharks (we recently did the rebreather dive here and it was unreal!). You can also do an animal interaction with beluga whales, penguins, dolphins, or sea otters.
Enjoy!!
Georgia Aquarium Address
225 Baker St NW Atlanta GA 30313
404.581.4000
If you're looking for more things to do, don't forget to check out our ultimate Atlanta bucket list, 25 free things to do in Atlanta, and best instaspots in Atlanta.
Have you been to the Georgia Aquarium? When you visit different cities, do you usually check out the aquariums or what to you head to first? Did you know that the Georgia Aquarium also hosts sleepovers? I definitely want to try sleeping under the sea.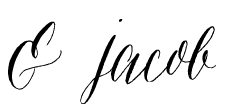 "Discovery consists not of seeking new lands but in seeing with new eyes" – M. Proust