Free things in Washington DC? If it sounds too good to be true, then you're in for a surprise because, believe it or not, this city has an abundance of fun and interesting things to do that won't cost you a penny.
Thanks to the Smithsonian, there are 19 different world-class galleries and malls and even a zoo that are completely free.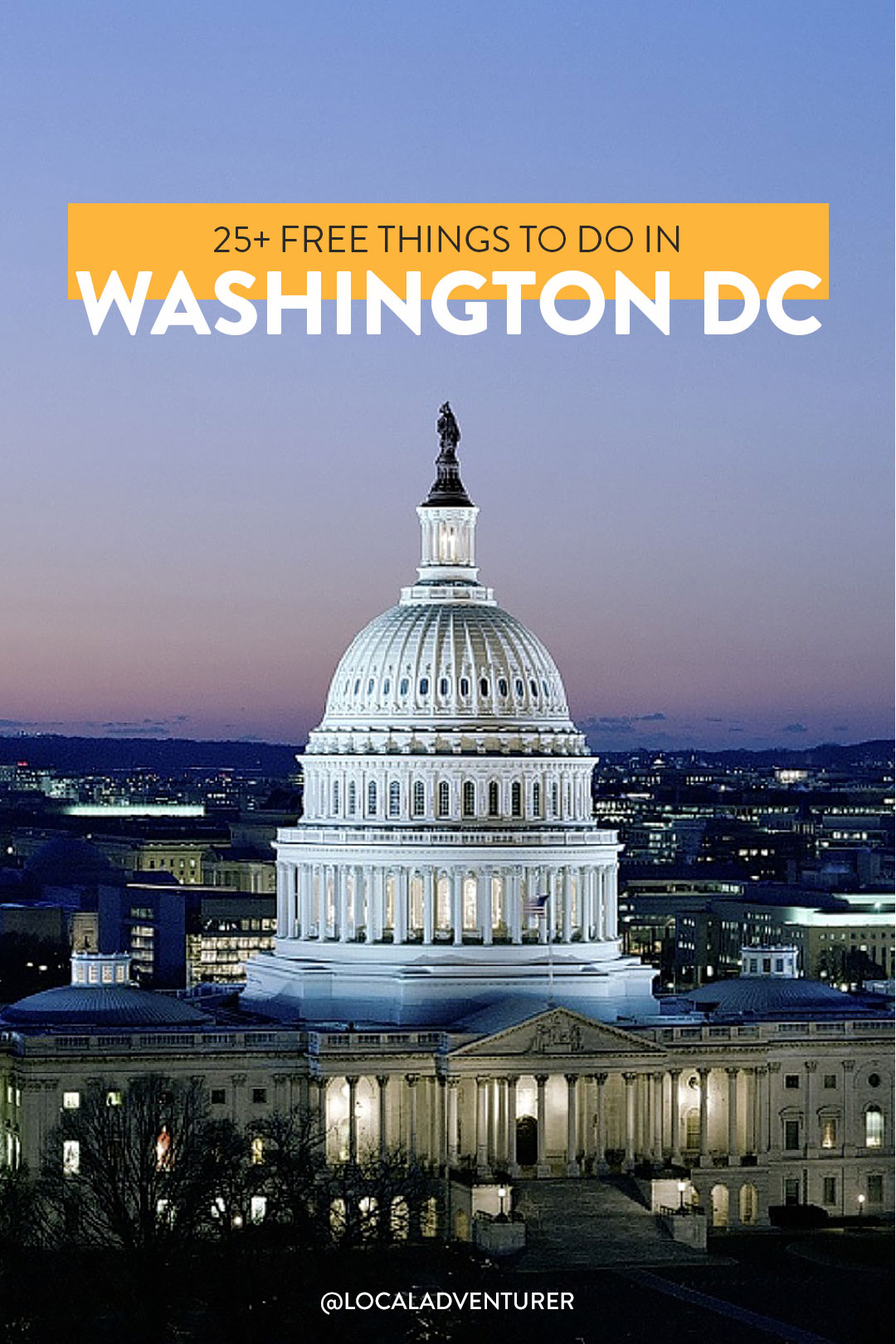 This post may contain affiliate links, where we receive a small commission on sales of the products that are linked at no additional cost to you. All opinions are always our own. Read our full disclosure for more info. Thank you for supporting the brands that make Local Adventurer possible.
Last Updated: November 7, 2019
25+ Best Free Things to Do in Washington DC - Top Free Attractions
We included some of our favorites such as the Hirschhorn Museum and Sculpture Garden and the National Gallery of Art, but really all of them are worth checking out.
1. Bike ride on the Capital Crescent Trail
This trail is really popular amongst local cyclists and rollerbladers. During the week, you'll find the trail filled with commuters, and on the weekends you'll find people using the trail for exercise. The southern 7 miles has a smooth 9-foot wide asphalt surface, and the northern size has a crushed gravel surface.
2. Hirschhorn Museum and Sculpture Garden
This was one of our favorite museums. It's right by the National Mall and is filled with contemporary art and culture.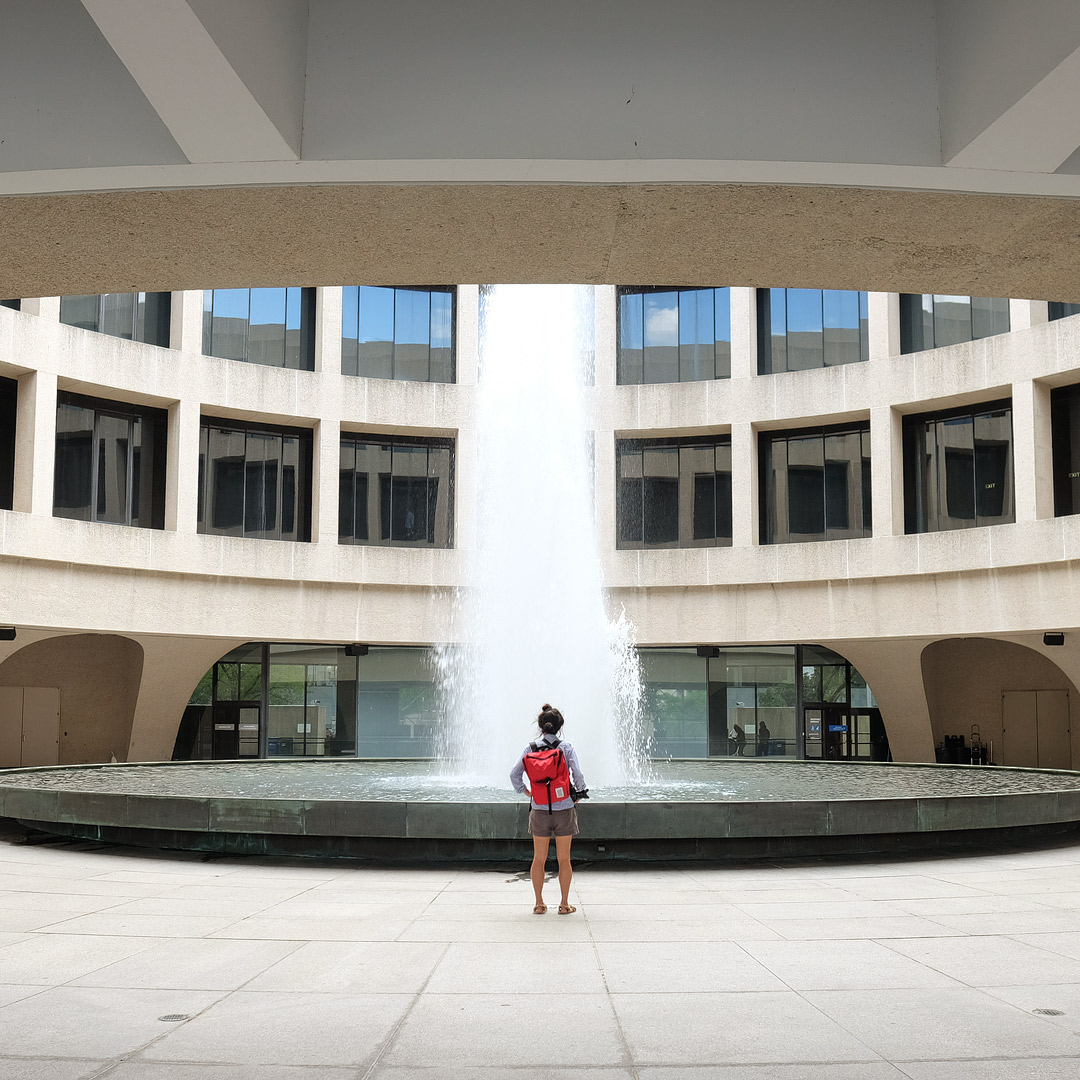 3. Browse the selection at Capitol Hill Books
Book lovers should definitely make a stop here. This shop is filled to the brim with secondhand books, including rare finds and first editions.
4. Changing of the Guard at Arlington National Cemetery
The Tomb of the Unknown Soldier is guarded 24 hours a day, 365 days a year. The guard is changed every hour on the hour from October 1 to March 31. From April 1 through September 30 the changing of the guard happens every half hour.
5. Check out the view from the top of the Old Post Office
Take the elevator to the top for an awesome view of DC.
Visit the big man with the beard and pay tribute to one of our greatest presidents. You'll also be standing where major moments in history have happened, including Martin Luther King Jr's "I Have a Dream" speech.
Pro Tip: Walk around at night to see the memorials all lit up.​ This one is our favorite.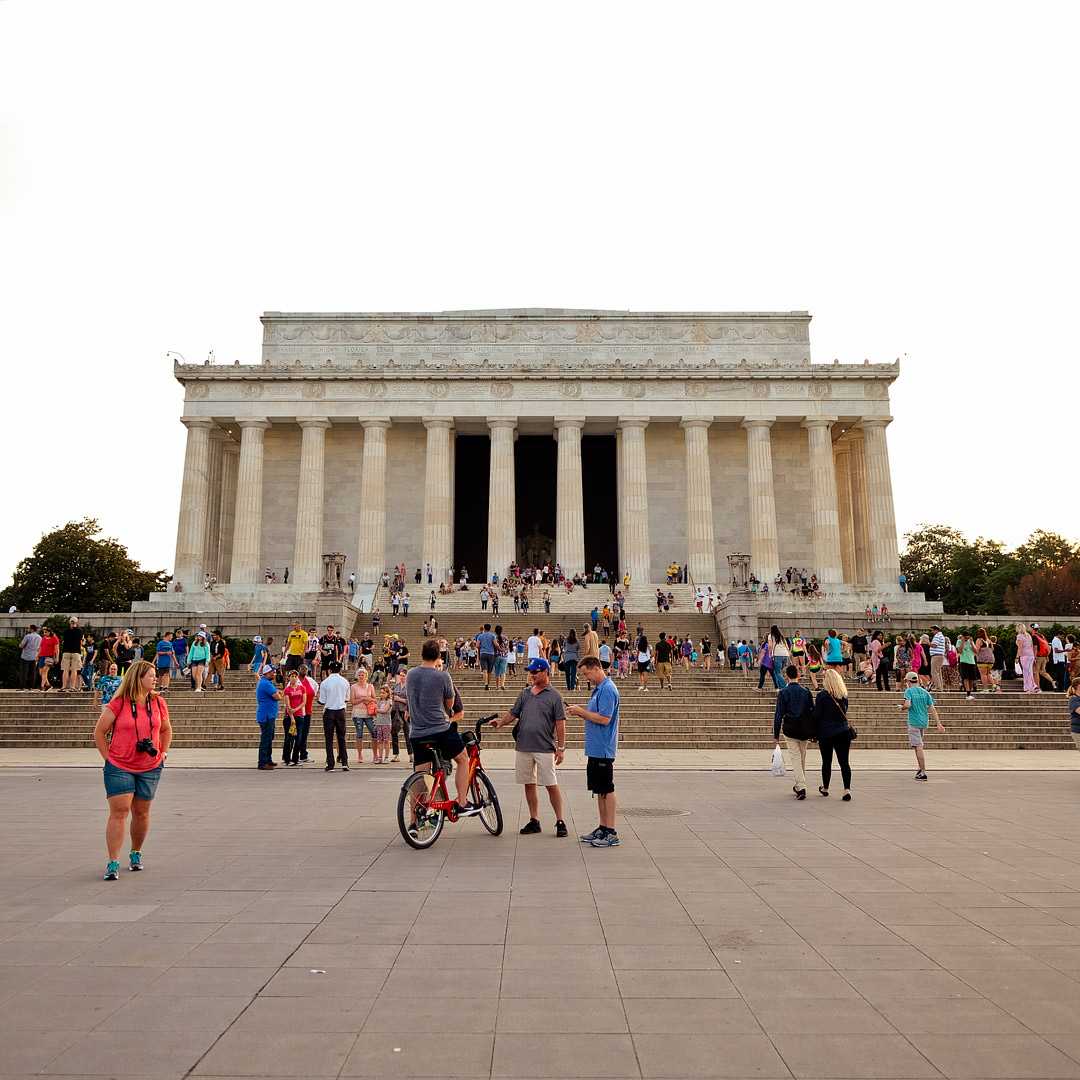 This tour is free but it requires some planning ahead (ie. submit your request through your member of Congress). I filled out an online form a few weeks prior to our visit and received an email about two weeks before we were to leave saying there wasn't any availability for the White House tour but that we could visit the US Capitol with an aide from North Carolina. The tours take you through the East Wing, which includes the East Room, the State Dining Room, the China Room, the Library, and more.
8. Go for a walk on the C&O Canal Towpath
The start of this 184.5 mile long dirt/gravel path is in Georgetown. It's great for bikes, too.
9. Smithsonian National Zoological Park
Known as the National Zoo, this is one of the oldest zoos in the US, and yes, it's free. The zoo's panda habitat is one of the most popular areas. The two current tenants, Mei Xiang and Tian Tian, are on loan from the China Wildlife Conservation Association and will live in DC until 2020.
This is the ultimate library! It's the official research library for the US Congress, and claims to be the largest library in the world. Take the free one-hour guided tour to learn about the history of this place and soak in all the knowledge that surrounds you.
11. Kenilworth Park and Aquatic Gardens
Escape the city and step into another world full of lily pads and blossoms. If you're in town in July, the garden is in peak bloom and the park  hosts a free lotus and water lily festival. 
12. Meridian Hill Park Drum Circle
Every Sunday at 3PM, stop by  to dance to the beats of drums. You can also join in on the drumming, find tight-rope walkers, hula-hoopers, yogis, and jugglers. It's a 40 year old tradition that is still going on!
13. National Gallery of Art
The National Gallery of Art and Sculpture Garden has a huge collection focused on Western Art from the Middle Ages to the present, including the only painting Leonardo da Vinci did in the Americas.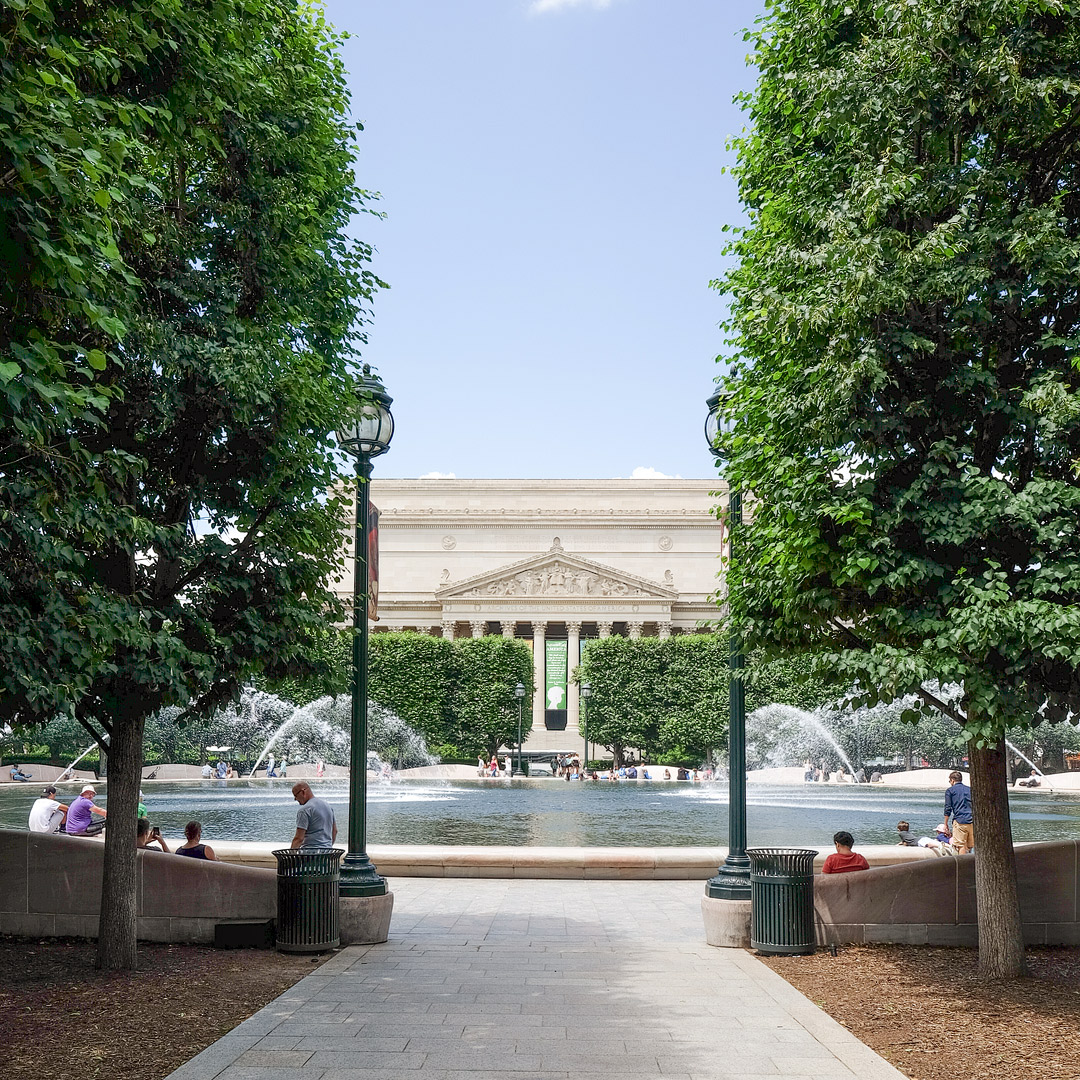 14. Smithsonian National Museum of Natural History
This is one of the most popular free things to do in Washington DC. It's also the most visited natural-history museum in the world, and for good reason. Its extensive collection contains over 126 million specimens of plants, animals, fossils, minerals, rocks, meteorites, human remains, and human cultural artifacts.
16. Visit the Exorcist Steps
Any fans of the 1973 horror film will recognize these stairs from the final showdown. 
17. Photograph some awesome street murals
There is a ton of street art in the city. One of our favorite spots is an old church that's been repainted (Blind Whino) and the street art at Union Market.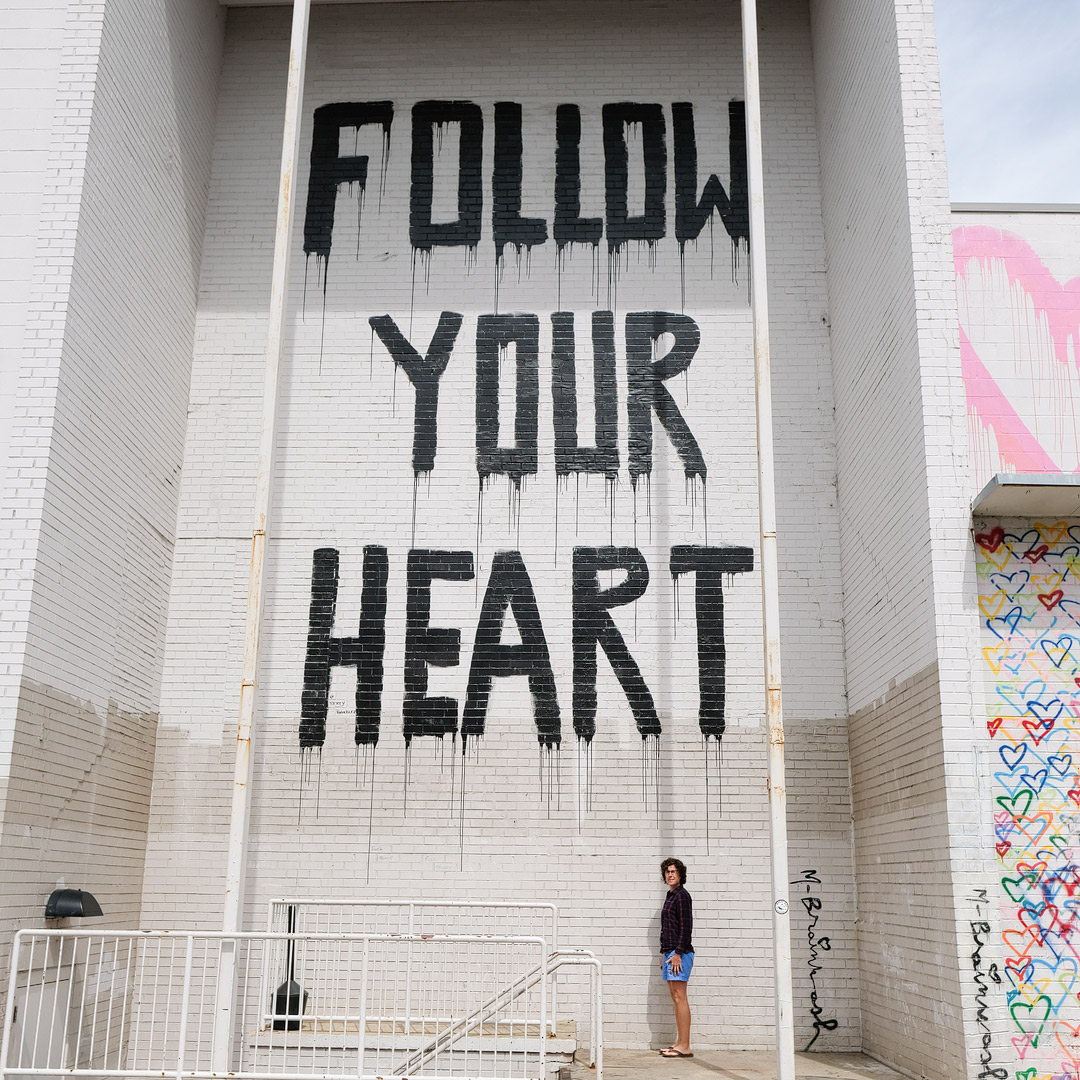 18. See a free performance at the Kennedy Center's Millennium Stage
Stop by each evening at 6pm to see their free daily performance.
19. Vietnam Veterans Memorial
Stroll along the walls that honor the men and women who served in the Vietnam War. It chronologically lists over 58,000 Americans who gave their lives for our country.
20. Star Party at Rock Creek Park
Once a month on a Saturday night from April to November, if you meet in the field south of the intersection of Military and Glover Roads NW (near the Nature Center) you will find a group of people who meet to stargaze. They've been gathering for about 60 years! Come see why it's been such a long-standing tradition.
21. Picnic on the National Mall
Take a midday break and have a picnic on the National Mall. There are plenty of places to set up and it's a great place to people watch.
22. Take a tour at DC Brau (Saturday's Only)
Head to this local brewery for a free tour on Saturday from 1 to 4PM.
23. United States Botanic Garden
This garden is focused on showing the aesthetic, cultural, economic, therapeutic, and ecological importance of plants. It shows the importance and value they have to humankind, and has lots of beautiful photo ops.
24. Watch the Supreme Court in Action
You do not need tickets but you do need to check to make sure that the court is in session. Seats are based on a first-come, first-served basis. See the schedule here.
25. Tour the US Capitol Building
You'll need to book a tour but it's worth the effort to plan ahead.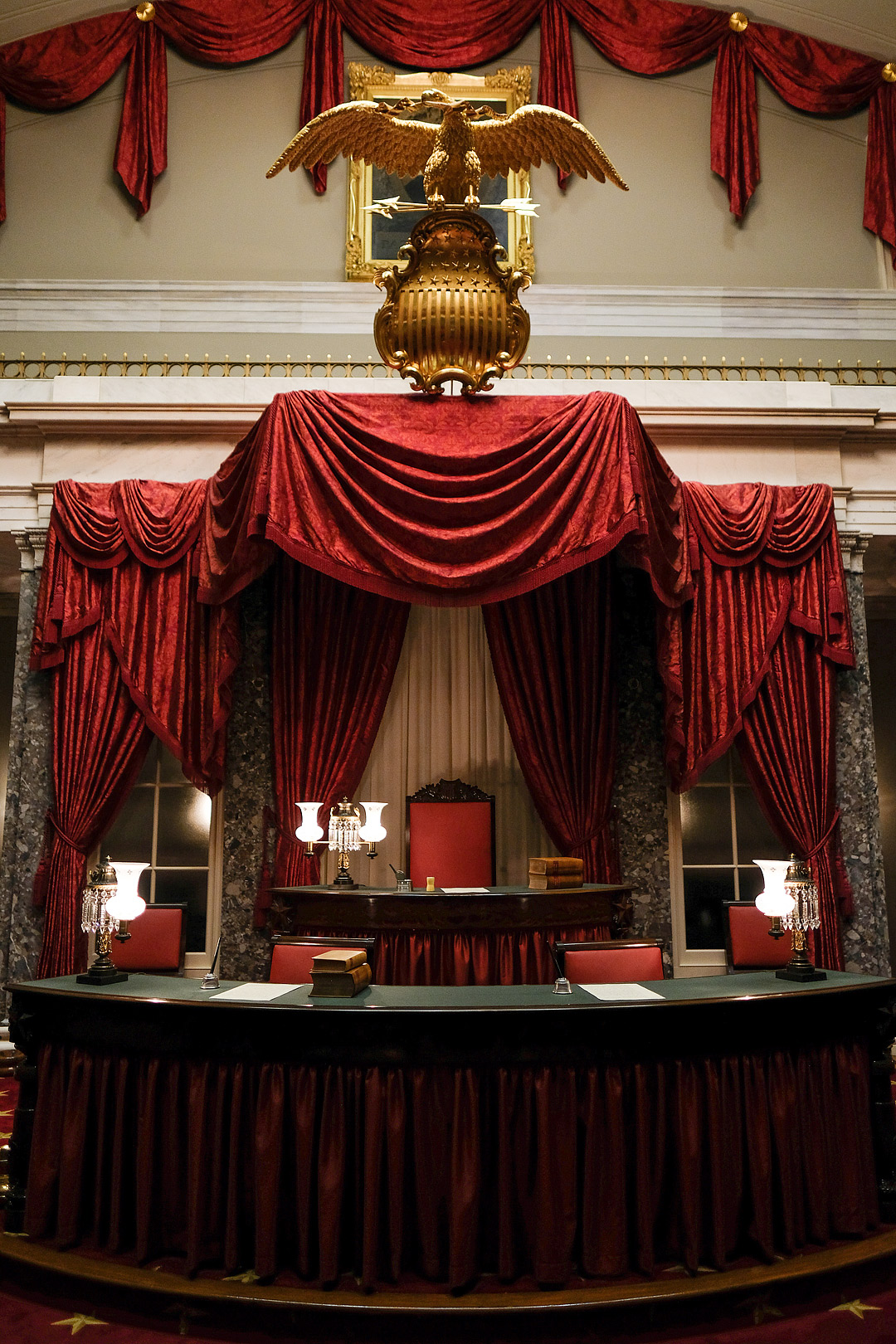 Comedy show at Chinese Disco Nightclub – This was a local favorite free show every friday night. They are no longer doing it here, but have announced that it will be moved to St. Yves Nightclub. Stay tuned for more news! https://www.evensi.us/saint-yves-nightclub-tuesday-thursday-saint-yves/317472521
More Free Things to Do in Washington DC
Walking Tours (Gratuity recommended)
Tour the Bureau of Engraving and Printing
Eastern Market or Union Market
Embassy Tour
Folger Shakespeare Library's Collection
National Archives
National Gallery Garden – every summer they have Jazz in the Garden concert series
U.S. National Arboretum
Washington National Cathedral
Gravelly Point and Hains Point – watch planes land
Shakespeare Theatre Company has free for all shows
Seasonal Free Things to Do in DC
What to Pack for Washington DC
Best Budget Places to Stay in Washington DC
How many of these free things to do in Washington DC have you checked out? Anything else we should add?
Did you enjoy this post? Pin it for later
See More Free Things to Do in
"Discovery consists not of seeking new lands but in seeing with new eyes" – M. Proust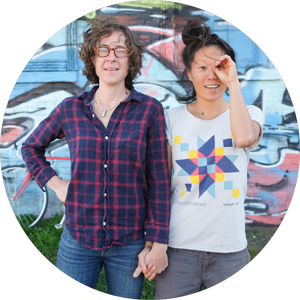 They are freelance web designers and photographers who love finding adventure, both big and small. The two make a daily practice of sharing vulnerabilities, truth telling, and side splitting laughter. They've honed the art of traveling fast and doing all of the things that an adventurer can do in a day or two. The couple lives in Asheville and loves spending their time in the mountains.