Before we get into the Inca Trail packing list, we wanted to talk about booking your trip. There is a restriction of the number of people allowed on the Inca trail every day, so they recommended booking at least 4 months in advance.
Although we were flexible with our dates, we booked 4 months ahead and even then we saw that some of the dates were not available. We booked Info Cusco as our tour group and did the traditional Inca Trail hike for 4 days and 3 nights in early August.
They were not the cheapest option or the most expensive, but overall we loved our experience. We also recently went to Patagonia with OneSeed (use LOCAL10 when booking for 10% off) and they now have the Classic Inca Trail hike.
Your Essential Inca Trail Packing List (what they recommended + additions of our own):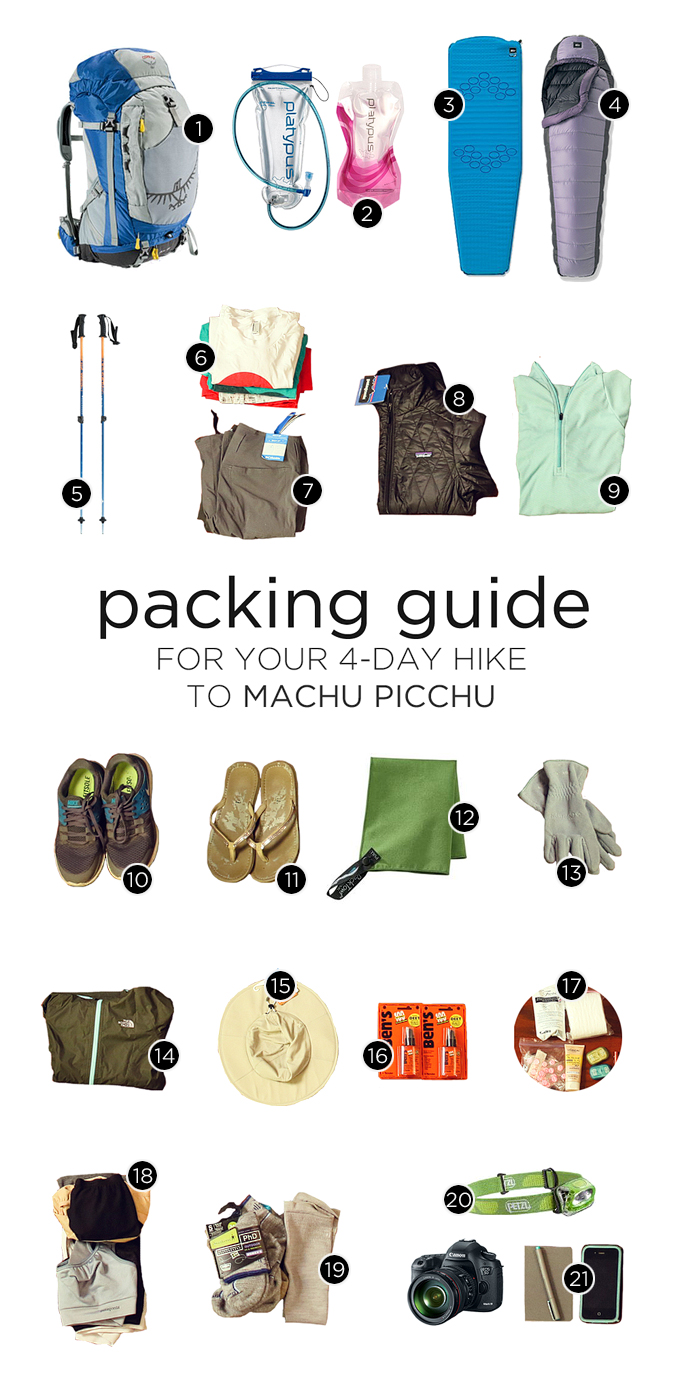 Pin
Last Updated: January 24, 2020.     Originally: August 17, 2012
I updated the photo to look nicer and links below, but here's the old one. :)
Pin
Inca Trail Packing List For Your 4-Day Hike
OPTIONAL ITEMS IN THE INCA TRAIL PACKING LIST
Now, as you can see below, I take my snacks very seriously… it ended up weighing over 10 pounds. If you're an avid hiker, then you probably know this is a big mistake. The energy blasts & the bars were the most useful on our trip.  We even had some extra to share with our guide and porter. If I had a do-over, I would have tossed the Haribo gummy bears. As much as I love them, they were so so SO ridiculously heavy. I felt like an idiot.
Pin
Now enjoy your hike!! Book your trip HERE.
Anything else I missed on our Inca Trail packing list that you would like to add?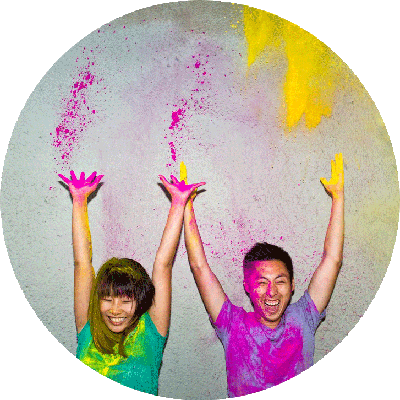 Esther and Jacob are the founders of Local Adventurer, which is one of the top 5 travel blogs in the US. They believe that adventure can be found both near and far and hope to inspire others to explore locally. They explore a new city in depth every year and currently base themselves in Las Vegas.