Whatever the opposite of outdoorsy and active is.. that's what I was! The 4 day Inca Trail to Machu Picchu hike was without a doubt the most difficult challenge either of us had undertaken. It challenged our bodies and also our marriage, but we're glad we checked it off our bucket list.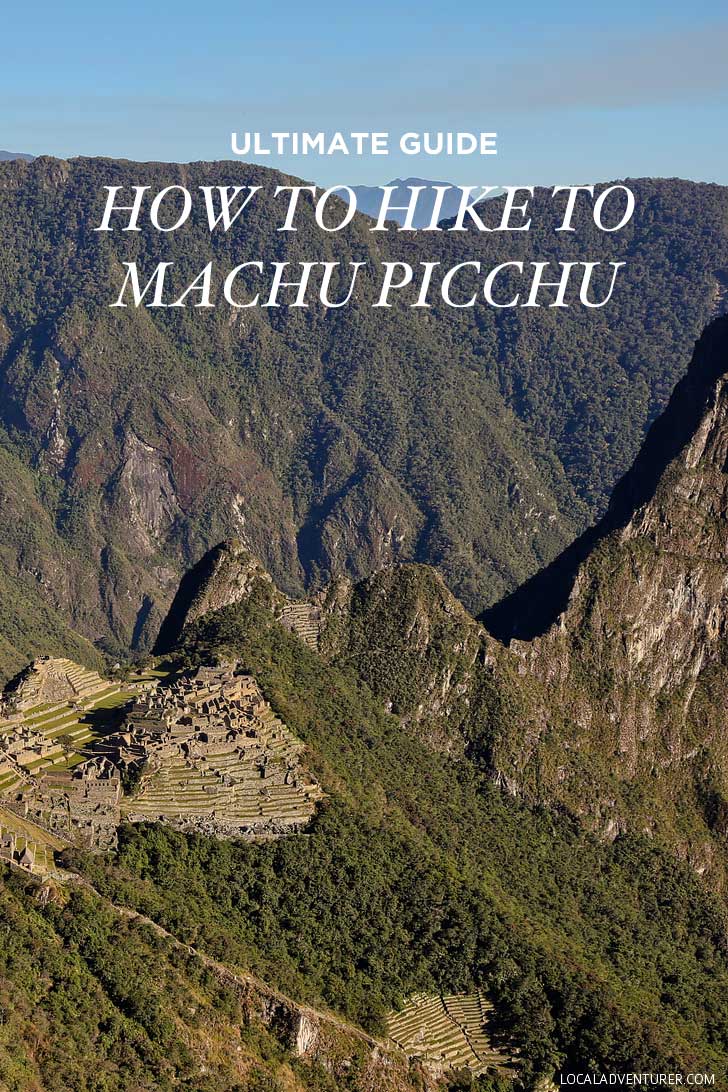 Pin
YOUR ULTIMATE GUIDE TO THE INCA TRAIL TO MACHU PICCHU HIKE
If you're asking whether it was worth all the blood, sweat and tears during the hike (why not just take the train?) The views alone were completely worth it. Then, there's the added bonus of your sense of accomplishment when you finally reach Machu Picchu (Those other guys who took the train? Cheaters!)
WHEN TO GO
The busiest season for this hike is March & April. We happened to go in early August, which is the turn of the season from dry to rainy. We got extremely lucky and had perfect weather the entire hike. They allow 200 travelers on the Inca Trail a day accompanied by 250 porters. You pass by the same people every day (or they pass you, in our case), so you get to know other hikers well.
BEFORE THE HIKE
On the first day, we were picked up from Cusco in the early morning 5-6AM, made a quick stop in Ollantaytambo for breakfast, and then started our hike along the Vilcanota River. The first day was the easiest day. You will be able to tell by the number of photos we took that day. As the days got progressively harder, the photos became more and more scarce.
Total Hike in 4 Days: 26.69 miles (42.95 km) in 23 hours
Machu Picchu Elevation: 7,972 ft (2,430 m)
Distance: 7.45 miles / 12km
Estimated time: 5-6 hours
Maximum altitude: 9,850 feet / 3,000m
What You See: Llaqtapata ruins, Unnamed ruins
See more photos from day one here.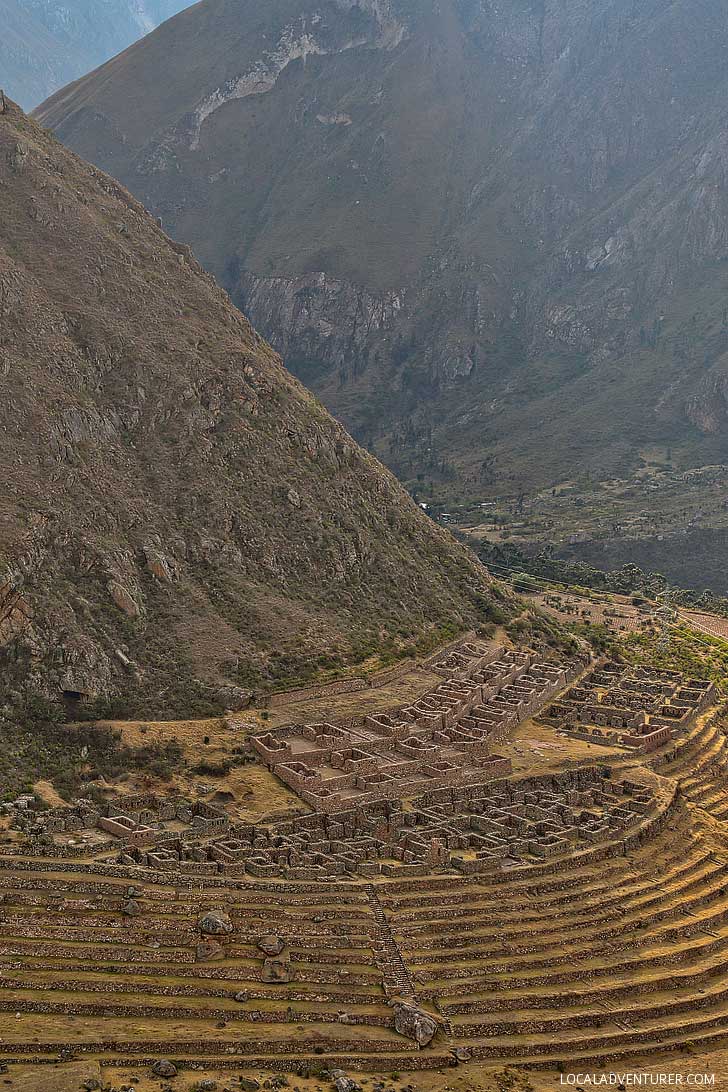 Pin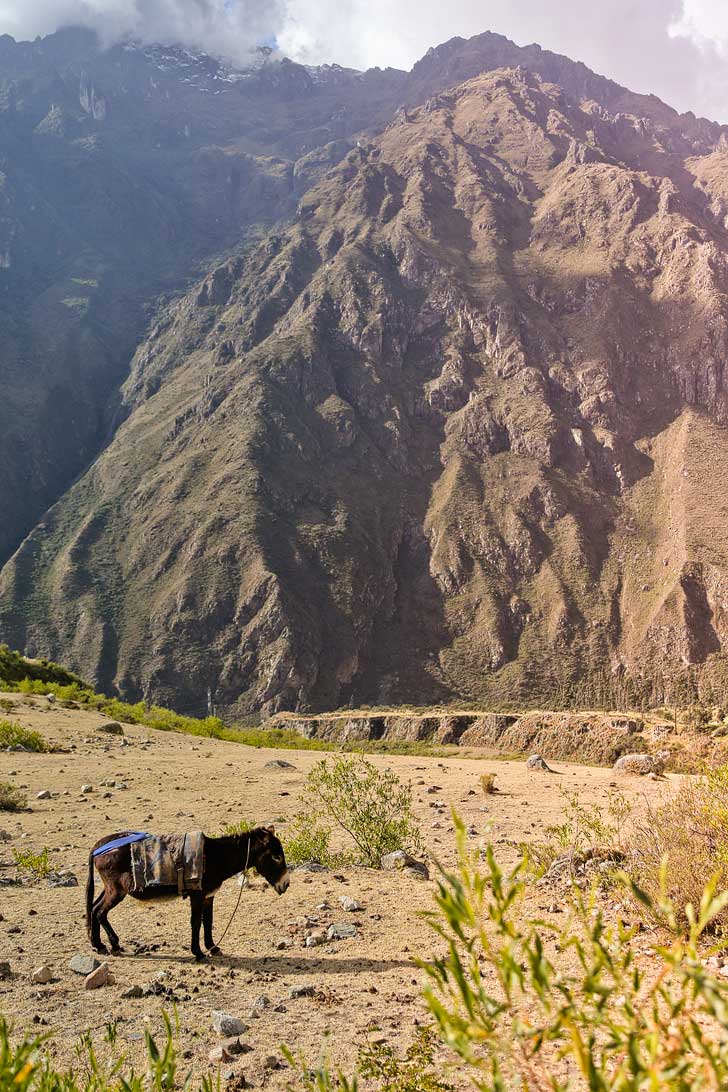 Pin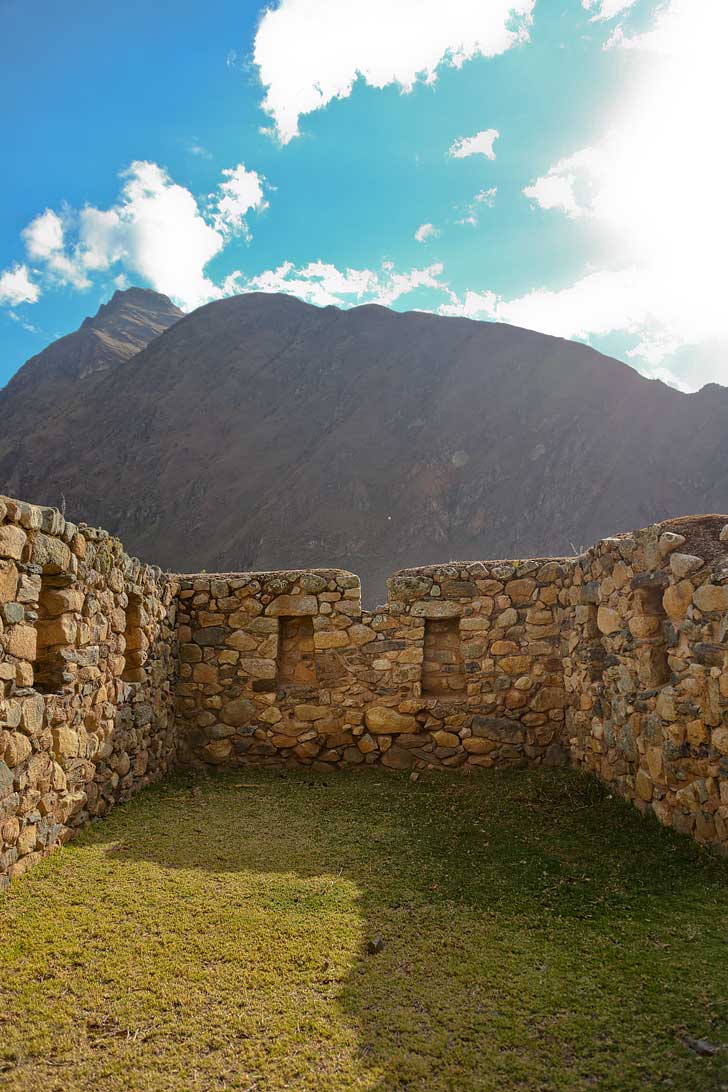 Pin
Distance: 6.83 miles / 11km
Estimated time: 6 – 7hours
Maximum Altitude: 13,828 / 4215 m (some sources say 13,799 feet)
What you see: Dead Woman's Pass (highest point on the trail)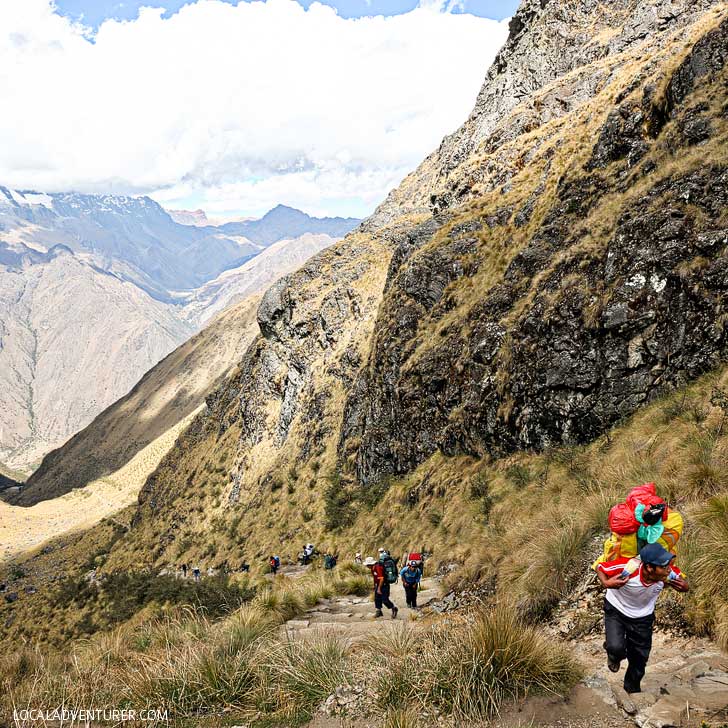 Pin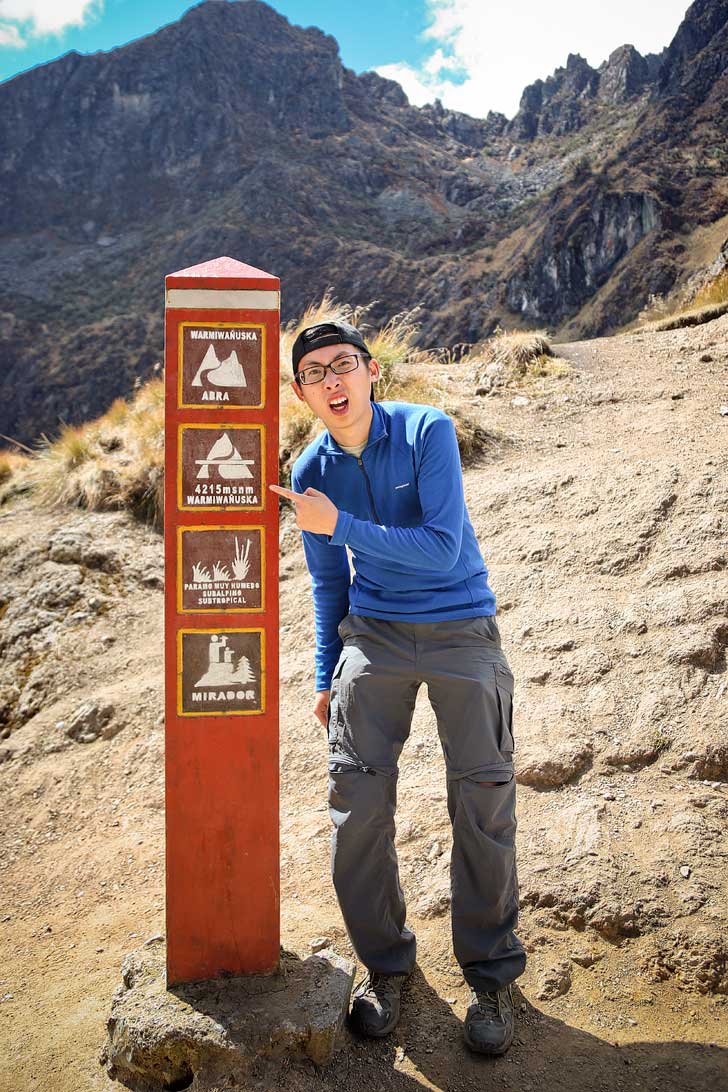 Pin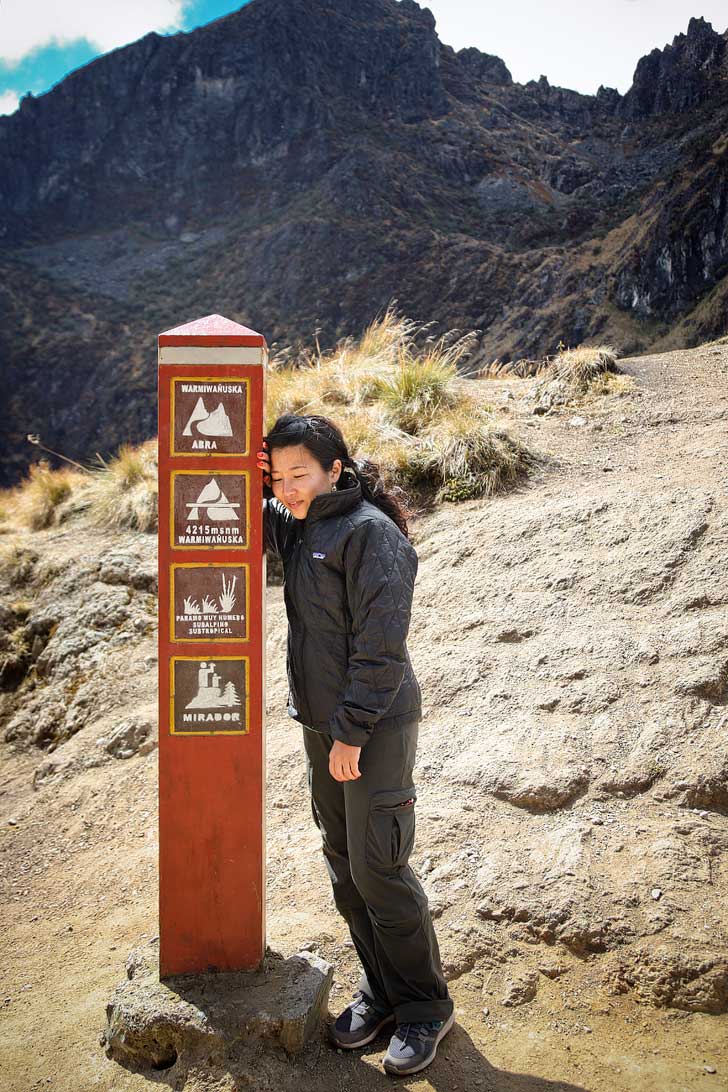 Pin
DAY 3 OF THE INCA TRAIL: PACAYMAYO – PUYA PATAMARKA – WIÑAY HUAYNA
Distance: 9.93 miles / 16km
Estimated time: 8 hours
Maximum altitude: 12,664 feet / 3,860m
What you see: Runkurakay ruins, Sayacmarca ruins ("Town in a Steep Place"), llamas and alpacas, tunnel of love, Phuyupatamaca ruins ("Cloud-level Town"), Intipata ruins ("Sun Terraces")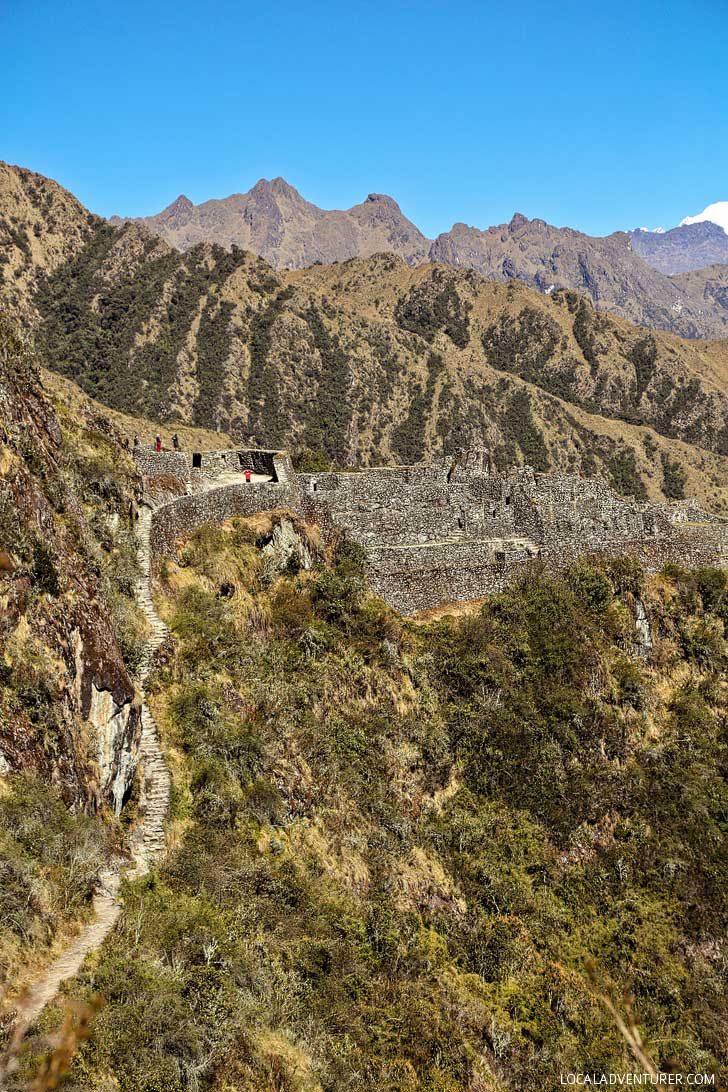 Pin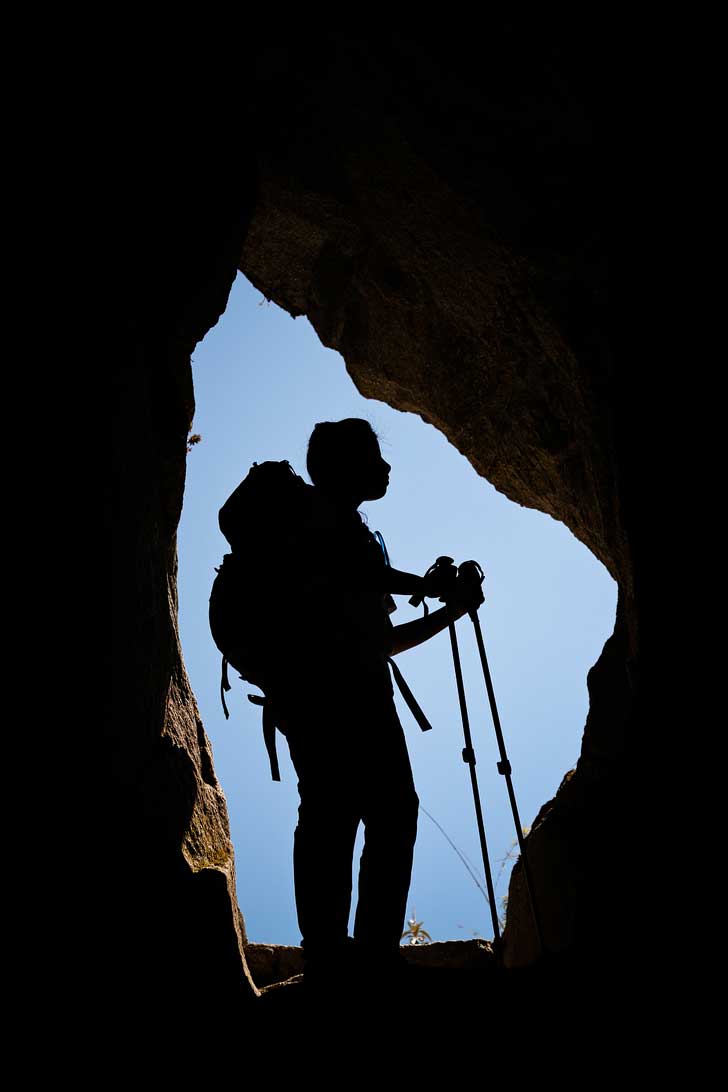 Pin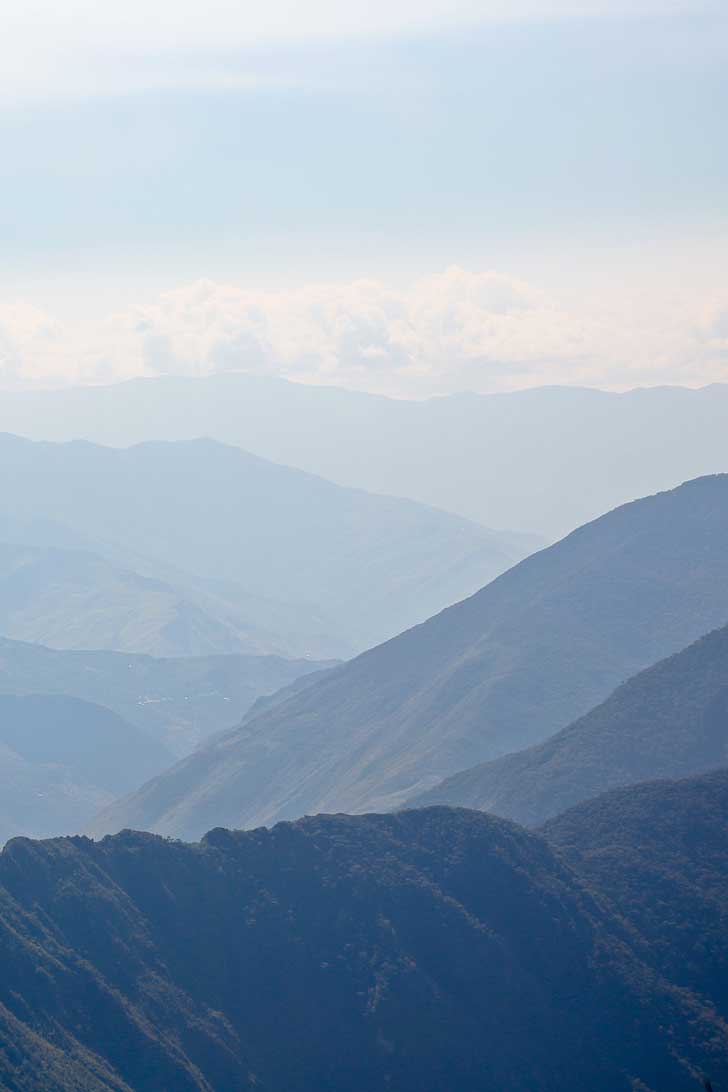 Pin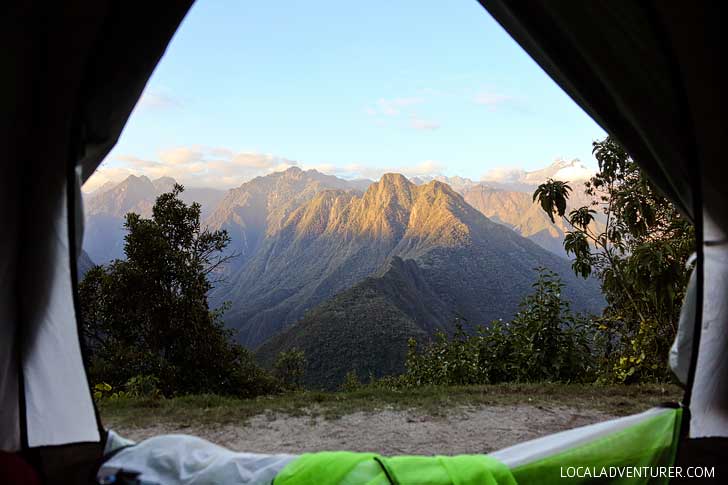 Pin
DAY 4 OF THE INCA TRAIL: WIÑAY HUAYNA – MACHU PICCHU
Distance: 2.48 miles / 4km
Estimated time: 2 hours
Maximum altitude: 8,923 feet / 2,720m
What you see: Intipunku ("the Sun Gate"), Machu Picchu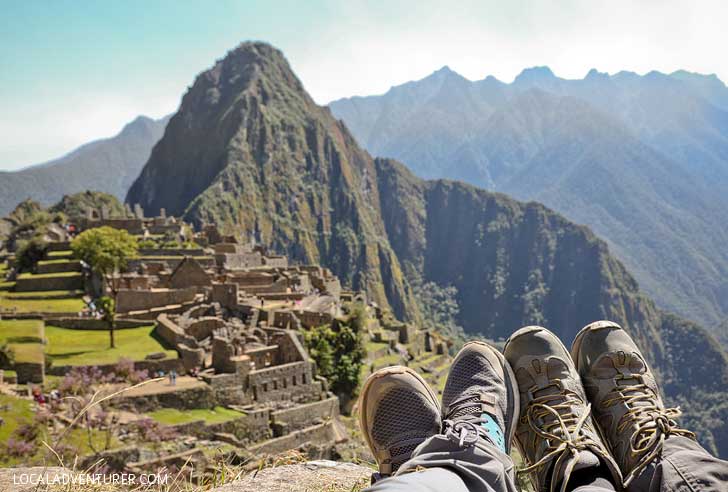 Pin
MORE TIPS FOR YOUR 4-DAY HIKE:
How much cash to bring: Bring cash to pay the remainder of your balance in Cusco. We paid the deposit online with a credit card, but they did not take credit card for the remaining balance. Have 100 USD extra cash on you during the trip for water, showers, and tips. It's recommended that each person tips 40 USD for the porters and the cook. You also tip the guide separately on the last day.
Altitude Sickness: If you are worried about altitude sickness, get a prescription for acetazolamide. You can also buy it at the pharmacies over the counter in Peru.  In Peru, they will give you coca leaves for altitude sickness, but if you're taking a drug test at your job anytime soon, steer clear since cocaine is made from coca leaves.
Warm Showers: There is a "warm" shower available on the first night for 5 soles. Shower at your own risk. The water was still pretty cold and the night is freezing. The other two nights, it's freezing cold water. I showered or at least washed my hair in the sink, but don't do it if you don't feel the need to (I can't sleep if I don't wash my hair). The last day after you see Machu Picchu, there's a warm shower at the restaurant you will eat lunch in.
Taxi ride: The airport to the main square in Cusco (and most places you would be staying) should only cost about 8-10 soles. First tourist mistake: We mistakenly paid 30-40 because we didn't do research.
PACKING TIPS FOR YOUR INCA TRAIL TO MACHU PICCHU HIKE
What to Pack: Find more tips on what to pack for your Machu Picchu hike here.
Sunblock and Chapstick with SPF: I can't stress the chapstick enough. Jacob got a severe sunburn on his lips that blistered and were extremely painful. It also looked like herpes.
Checking in Bags to Explore Machu Picchu: Once at Machu Picchu there is a place to check in your bags. This was included in our tour price.
Lessons learned: Don't bring as many snacks as me! Only bring what you are sure you will consume. Also, gummy bears are way too heavy.
Porters: An extra porter costs $120, and they carry 14 kg (30.86 lbs) for you. Jacob carried his stuff on his back (13.6 kg / 30 lbs), but I shared a porter with another person. The porter carried my sleeping bag, mat, and the extra clothes and toiletries that I did not need on me during the day. I was carrying 9.1 kg (20 lbs), which included my 7 lb camera & lens.
Water: Water is so heavy, but you want to make sure you have enough! On Day 2, there is a stop to buy water, but from then on, you must carry enough water for the rest of the trip. They recommended 1 L per day (2L total for the last two days), but to be safe, I brought a half liter extra per day. I ended up drinking all of it even though I hated drinking water. 3L was my happy medium, but you will have to find yours. When you get to Machu Picchu, they will sell water, but everything is really expensive (ie. 4-5 USD on a regular bottle of water. Don't drink the tap! See our favorite travel water bottles here.
For more photos, you can see them on our facebook page. You can also check out what to do in Cusco & where to stay while acclimating to the elevation.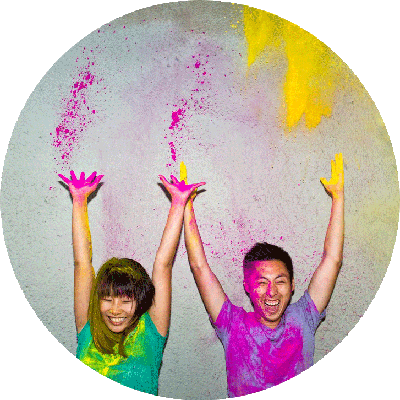 Pin
ESTHER + JACOB
Esther and Jacob are the founders of Local Adventurer, which is one of the top 50 travel blogs in the world. They believe that adventure can be found both near and far and hope to inspire others to explore locally. They move to a new city every year and currently live in Portland, Oregon.