It's no secret that we love the National Parks. Ever since we started exploring them together, we decided that we wanted to visit every single one. Since we're local adventurers, that means all the National Parks in NYC too!
What's that? There are National Parks in New York City?
When we say National Parks, you might be assuming it's the 59 major National Parks like Yosemite, Great Smoky Mountains, and Yellowstone. But did you know that there are over 400 national park units that include national monuments, national historic sites, national recreation areas, etc? They are all managed by the National Park Service, and many of the major parks, in fact, started as national monuments. Can you guess the number of national parks in New York City?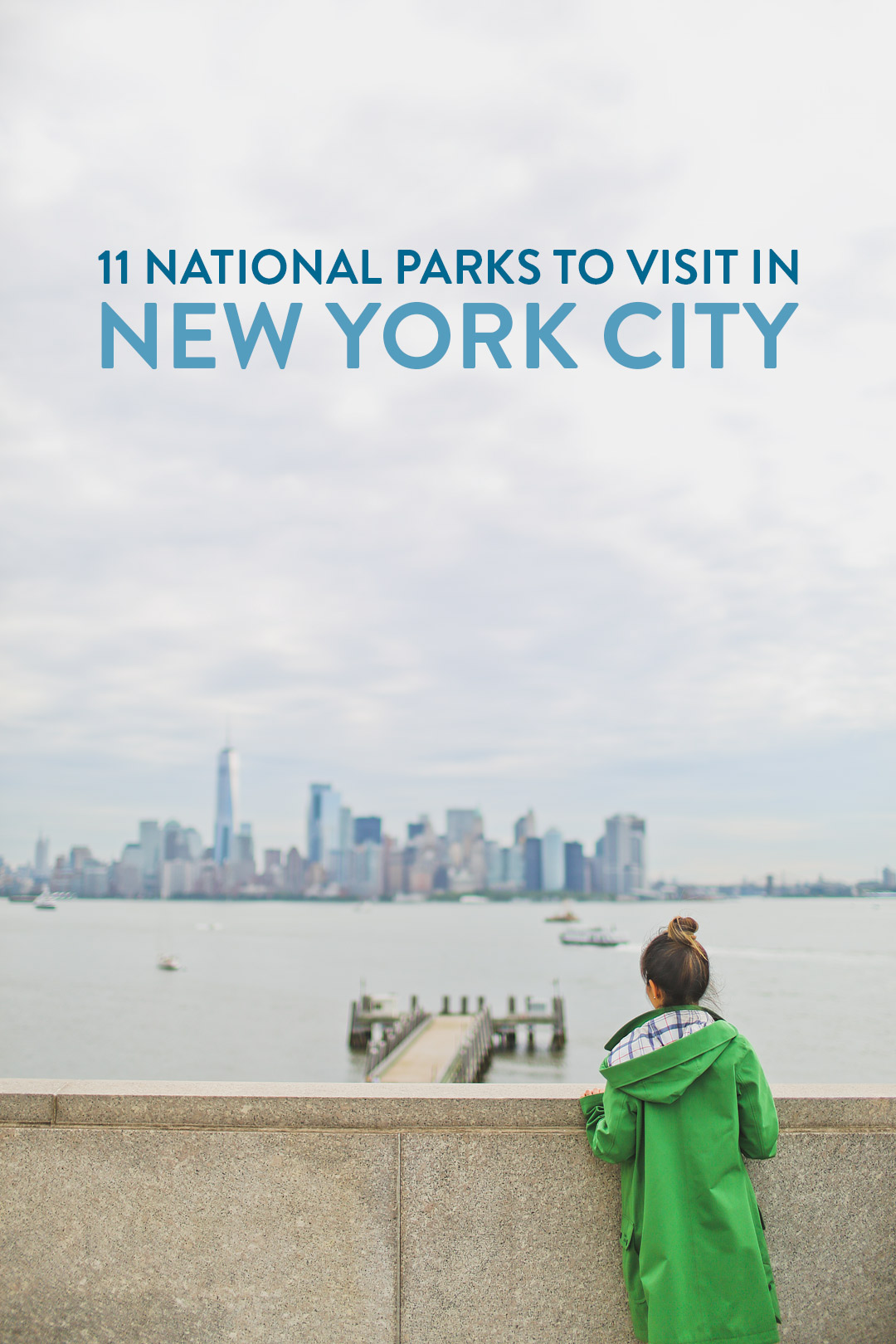 A big thank you to Nature Valley for sponsoring this post and supporting the National Park Foundation. All opinions are always our own. Thank you for supporting the brands that make Local Adventurer possible.
We're always looking for ways we can share more about the parks and support them any way we can, so we're excited to partner with Nature Valley to get the word out about the Summer of a Million Miles Challenge! We'll get into more detail below on how to join in to raise funding for the National Park Foundation, the official charitable parter of the National Park Service. There's even a chance to win a trip to a National Park!
This gave us another reason to explore the national parks in NYC! There are 11 parks with 23 different sites to see.
11 NATIONAL PARKS IN NEW YORK CITY FOR YOU TO EXPLORE
1. Castle Clinton National Monument, Battery Park
Address: Battery Park New York, NY 10004
Fee: No Fee
Hours: Sun to Sat 7:45AM – 5PM
This is where NYC began. It was initially built to prevent a British invasion in 1812, but now welcomes millions of visitors to New York Harbor. It is the ticket office for Statue Cruises, so is constantly filled with visitors waiting to see the Statue of Liberty and Ellis Island, but also has its own exhibits and Junior Ranger program. Be sure to make time to spend some time here.
Pro Tip: Since its the gateway to the Statue of Liberty, it gets extremely crowded! If you want to visit before the crowds, arrive right when they open. You can also see Ellis Island and the Statue of Liberty from here – just walk down to the water (there's a photo of Jacob from here with his backpack later in the post)!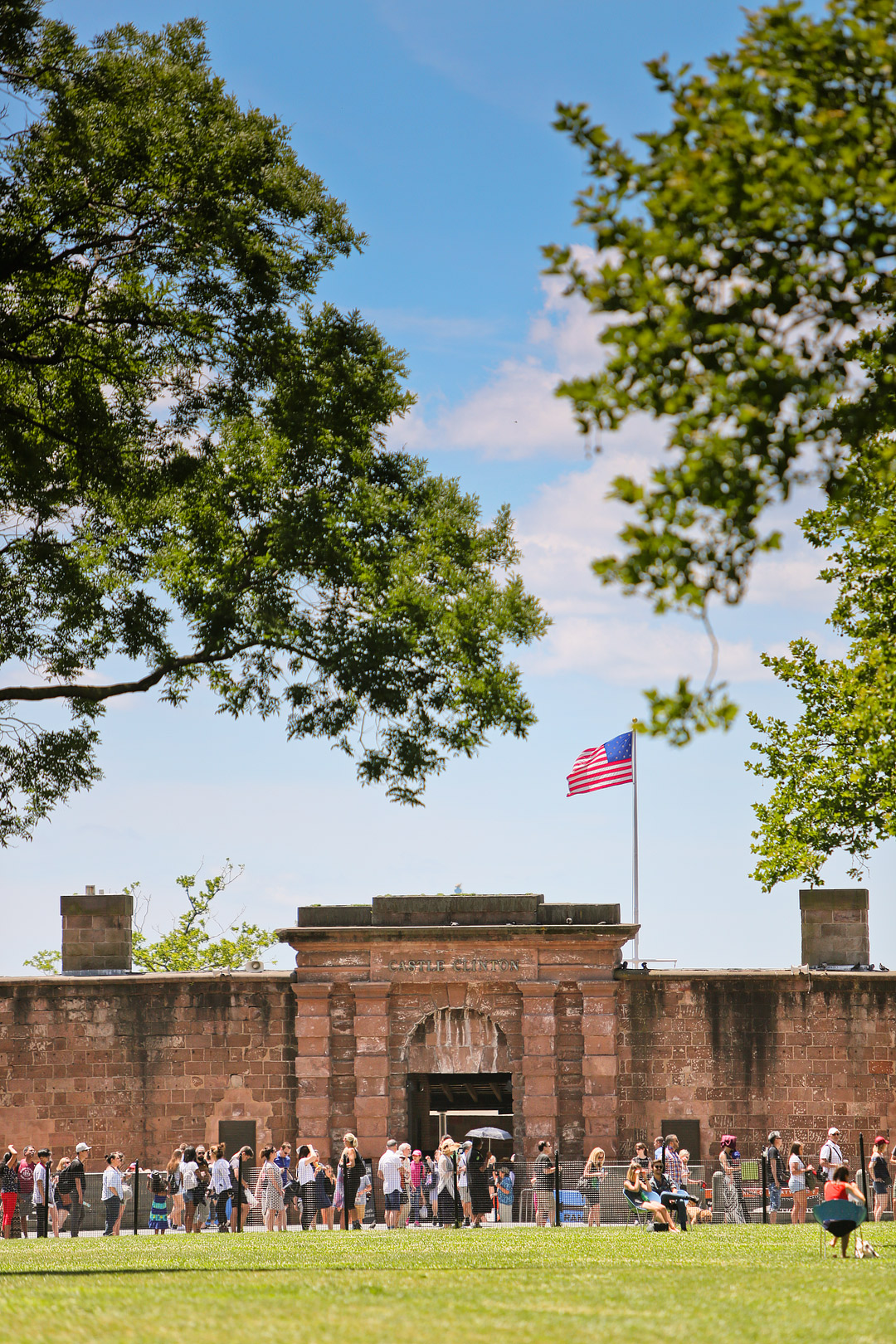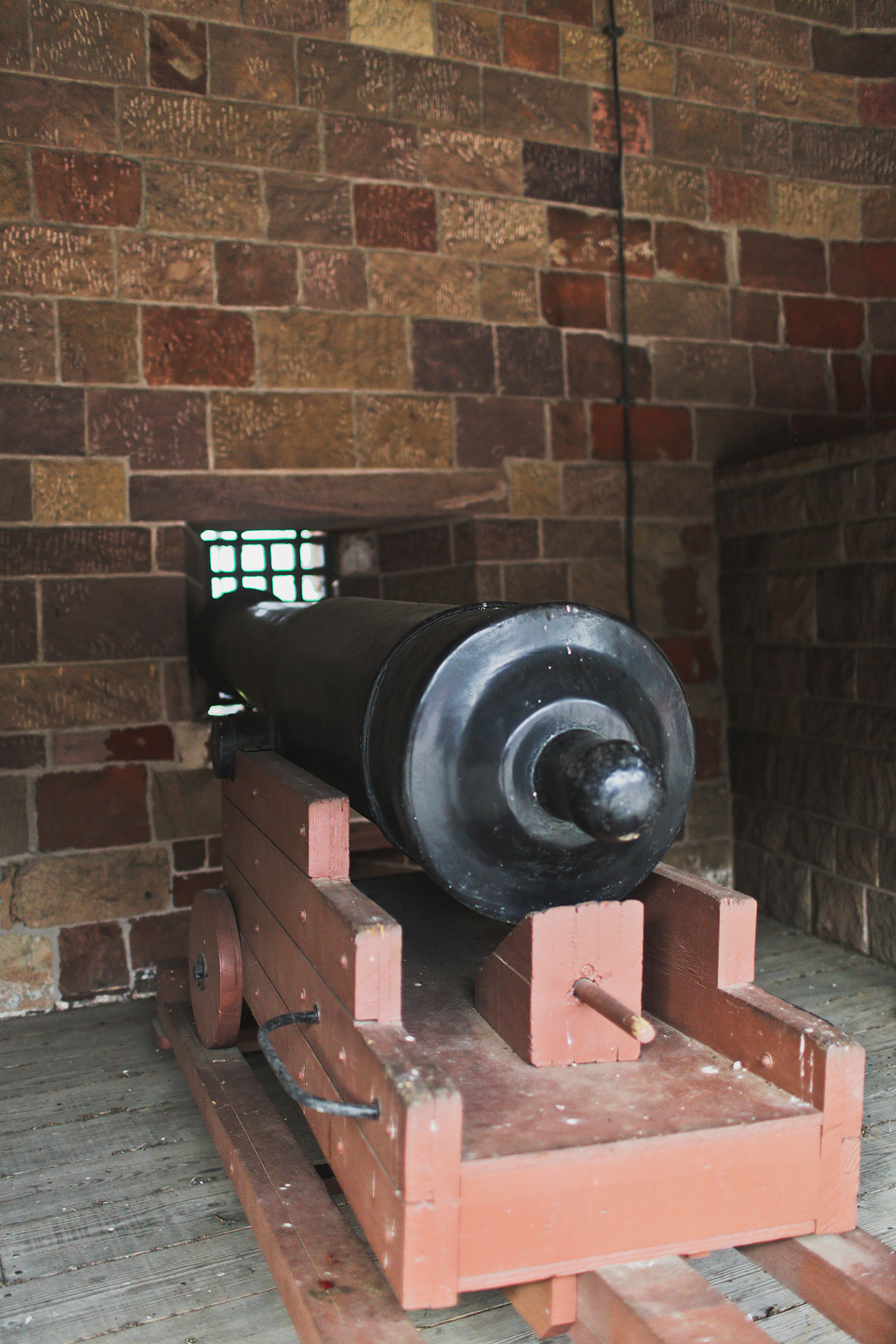 2. Federal Hall National Memorial, Financial District
Address: 26 Wall St, New York, NY 10005
Fee: No Fee
Hours: Mon to Sat 9AM – 5PM
George Washington took the oath of office as our first president here on Wall Street. It was where the first Congress, Supreme Court, and Executive Branch offices were. The current building later because part of the US Sub-Treasury, and is now home to a museum and memorial to Washington and the start of the USA.
We had walked by multiple times over the past few months and it's always crowded outside. Tons of people stop here and the neighboring NYSE to take photos, but since we were on a mission to visit all the sites, we fought through the crowds and headed inside. To our surprise, the inside was really empty! We were able to enjoy the exhibits and get out of the heat and crowds.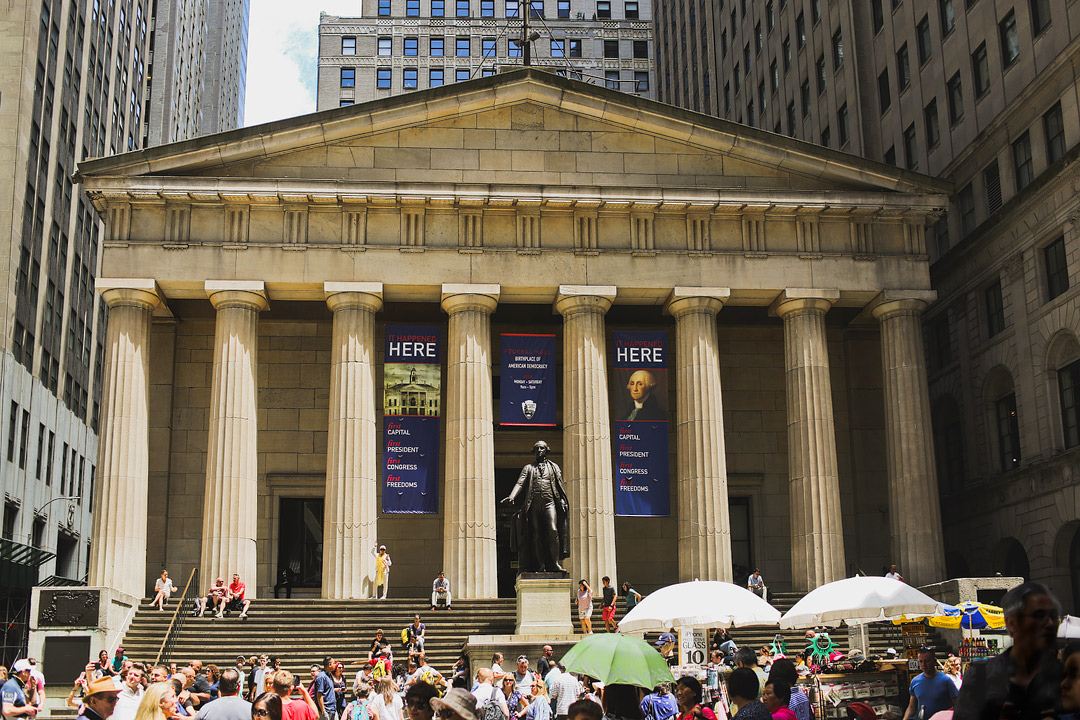 3. Gateway National Recreation Area
Address: 210 New York Avenue Staten Island, NY 10305
Fee: No Fee, Some sites do have seasonal parking fees not covered by the American the Beautiful Pass
Hours: Varies Per Site
The Gateway National Recreation Area covers 27,000 acres of land in New York and New Jersey. The three geographic units are: Sandy Hook, NJ, Jamaica Bay, NY, and Staten Island, NY. Within the NYC units, there is Jamaica Bay Wildlife Refuge, Fort Tilden, Riis Park, Floyd Bennett Field, and Canarsie Pier. Staten Island adds Great Kills Park, Miller Field, and Fort Wadsworth. Needless to say, this gives you a ton of areas to explore including parks and beaches!
If you're not sure where to start, stop by one of the Visitor Centers:
Jamaica Bay Wildlife Refuge Visitor Center – info about the Wildlife Refuge, birds, and other animals commonly seen.
Ryan Visitor Center – located at Floyd Bennet Field, there are exhibits about aviation history here.
Sandy Hook Visitors Center / Lighthouse Keepers Quarters – learn more about the oldest continuously operating lighthouse in the US.
4. Lower East Side Tenement Museum National Historic Site
Address: 103 Orchard Street New York, NY 10002
Fee: Guided Tours $25
Hours: Fri to Wed 10AM – 6:30PM, Thurs 12AM – 12AM
Get a look into the history of the Lower East Side and the immigrants who lived here from 1863 to 1935. There are multiple tours that cover everything from Neighborhood Walking Tours to Tenement Tours, but regardless of what you're doing, you'll quickly learn that each tour is focused on stories. They will tell you about a particular family on each tour and how their lives were in the space.
We did the Sweatshop Tour. During the visit, we were able to see an apartment in the condition as it was found with the layers and layers of wallpaper and artifacts from the excavation then headed to an apartment that was restored to what it looked like when they were living in it.
Note: This site is loosely affiliated with the NPS. Your America the Beautiful Pass doesn't include the tours and there aren't Rangers here. You can still get a stamp for your passbook, just ask for the stamp at the cashier. There is no photography allowed and backpacks are not allowed on the tour. There are lockers on site that cost a quarter.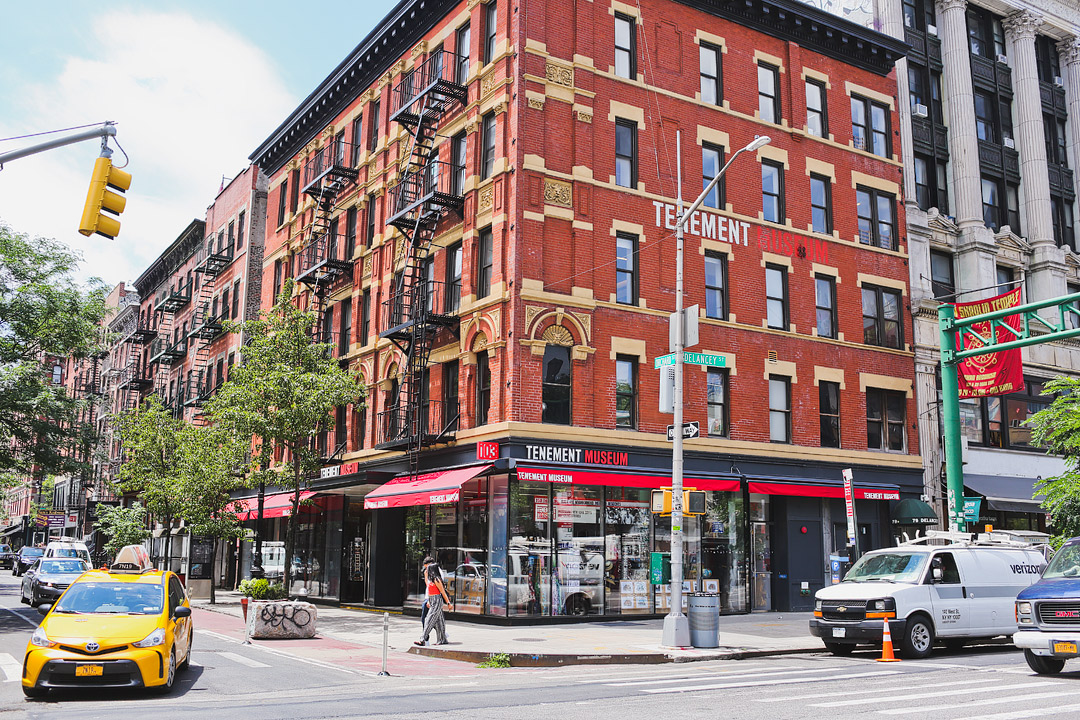 5. General Grant National Memorial, Morningside Heights
Address: Riverside Drive and 122nd Street New York, NY 10027
Fee: No Fee
Hours: Visitor Center: Wed to Sun 9AM – 5PM; Mosauleum: Weds to Sun 10-11AM, 12-1PM, 2-3PM, 4-5PM
This is the largest mausoleum in North America and the final resting place of President Ulysses S. Grant and his wife. It truly shows the nations gratitude to the man who ended the bloodiest conflict in American history and his efforts to heal a nation after a civil war.
Pro Tip: West of the National Memorial, stop by the Overlook Pavilion Visitor Center to explore the museum and get views of the Hudson River.
6. Governors Island National Monument
Address: Governors Island, New York
Fee: No Fee to Visit, but you must pay for the Ferry ($3 roundtrip for adults, free for children under 13)
Hours: The island is only open to the public during the summer season and changes dates yearly. Hours for 2018: Mon to Fri 10AM – 6PM; Fri 10AM – 10PM; Sat to Sun 10AM – 7PM. Open until October 31, 2018.
This 172-acre island comes alive in the summer with art, culture, and performances. Within the island lies 22 acres containing the National Monument made up of Fort Jay, Castle Williams, and Dock 102 that was home tot he U.S. Army from 1794 to 1966.
7. Statue of Liberty National Monument
Address: Liberty Island, New York, NY 10004
Fee: No Entrance Fee, but Ferry Tickets must be Purchased from Statue Cruises (Additional fees for Crown and Pedestal access.)
Hours: Standard Ferry Hours Sun to Sat 9:30AM – 3:30PM (extended hours in the summer and holidays)
The Statue of Liberty is one of the most recognized landmarks in the world and a universal symbol of freedom and democracy. When visiting, you can buy a standard ferry ticket that gives you access to Liberty Island and the grounds surrounding the statue, a Pedestal ticket that allows you to see the museum inside and climb to the top of the pedestal (the stone portion of the statue), or a Crown access ticket, that let's you climb all the way to the crown of the statue.
We did the Pedestal access ticket and got on the very first ferry from NYC (they also have ferries from NJ). If you come from the NYC side, the ferry goes to Liberty Island first, then to Ellis Island. Since we were the first ones out there, we could get amazing shots as we approached the island with no crowds there. By the time we left, there were people all over the pedestal and grounds around the statue. Afterward, we headed over to Ellis Island to get a glimpse of the space where 12 million immigrants passed through to enter this country from 1892 to 1954. We kind of wished our family had more history in America because going through the Ellis Island Immigration Museum would be walking the footsteps of our ancestors.
Pro-Tip: The climb up to the Statue of Liberty pedestal is no joke! We're decently fit, but the 215 steps definitely gave us a workout. If you're continuing to the crown, it's an additional 162 steps through a very narrow stairway. We heard that some people can't finish because they get claustrophobic.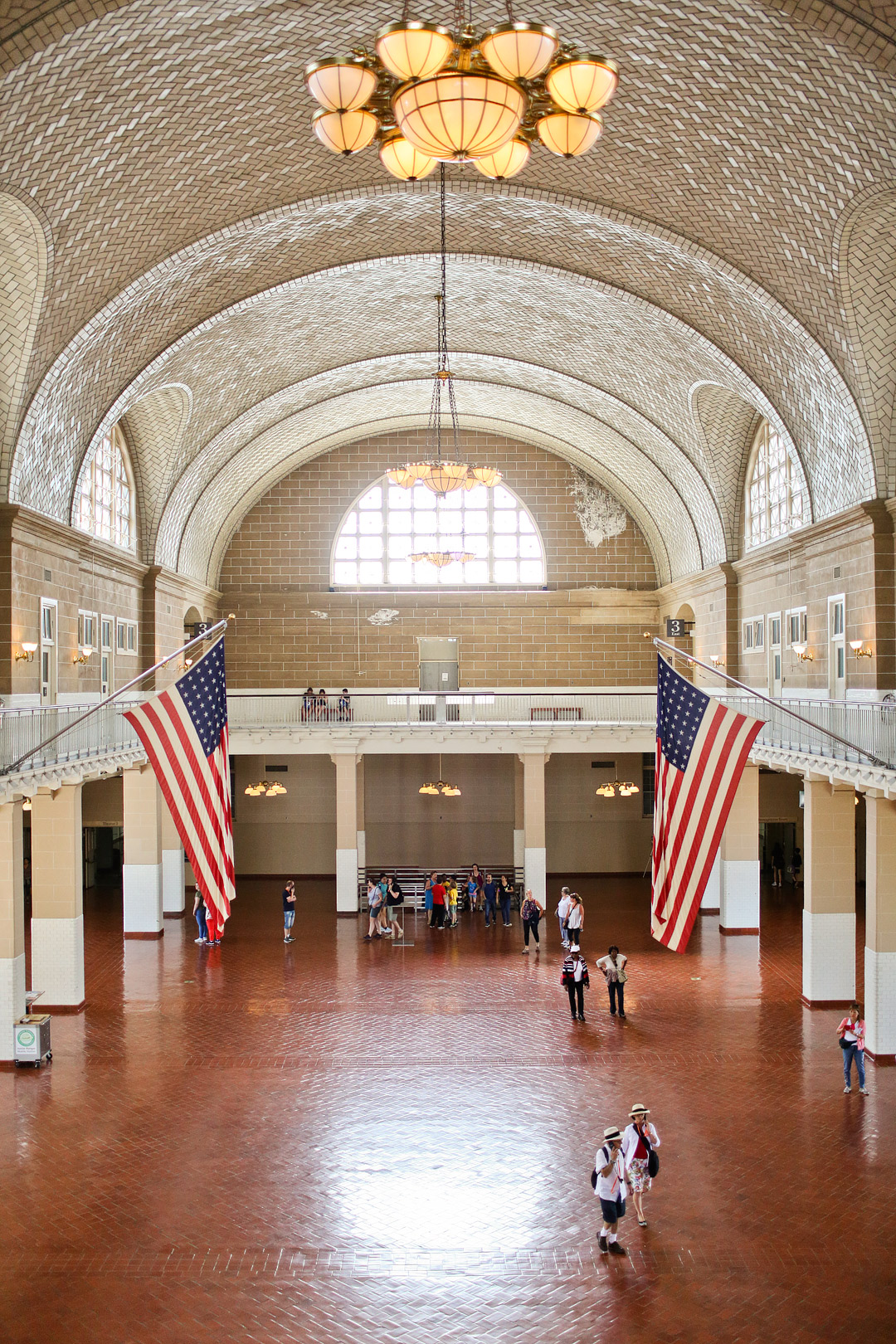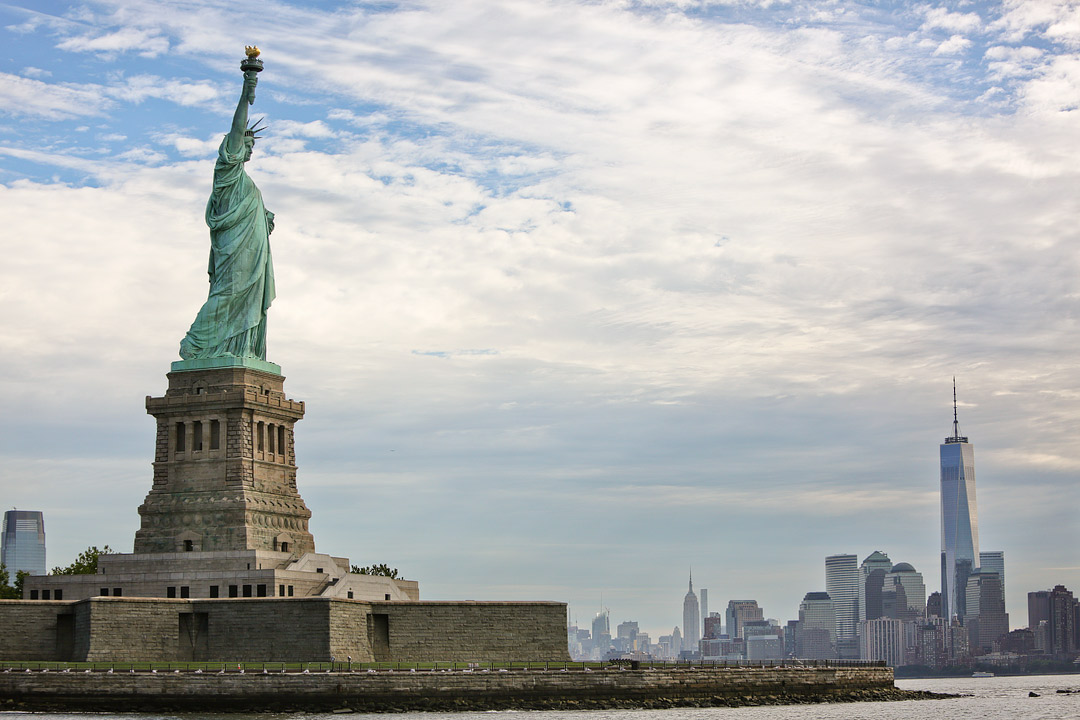 8. Stonewall National Monument, Greenwich Village
Address: West 4th Street, New York, NY 10014
Fee: No Fee
Hours: Christopher Park is open from 9 AM to Dusk
The Stonewall Uprising on June 28, 1969 is a huge milestone in the LGBT civil rights movement. Up until the 1960s, living openly as a lesbian, gay, bisexual, or transgender was illegal, and NYC laws were particularly harsh. This is a brand new National Park unit so there isn't a Visitor Center yet, but you can get more information at Castle Clinton and online before visiting the site. It encompasses Stonewall Inn, Christopher Park, and a few blocks around it (see map).
Since we went during pride month, it was decorated with flags and colorful flowers.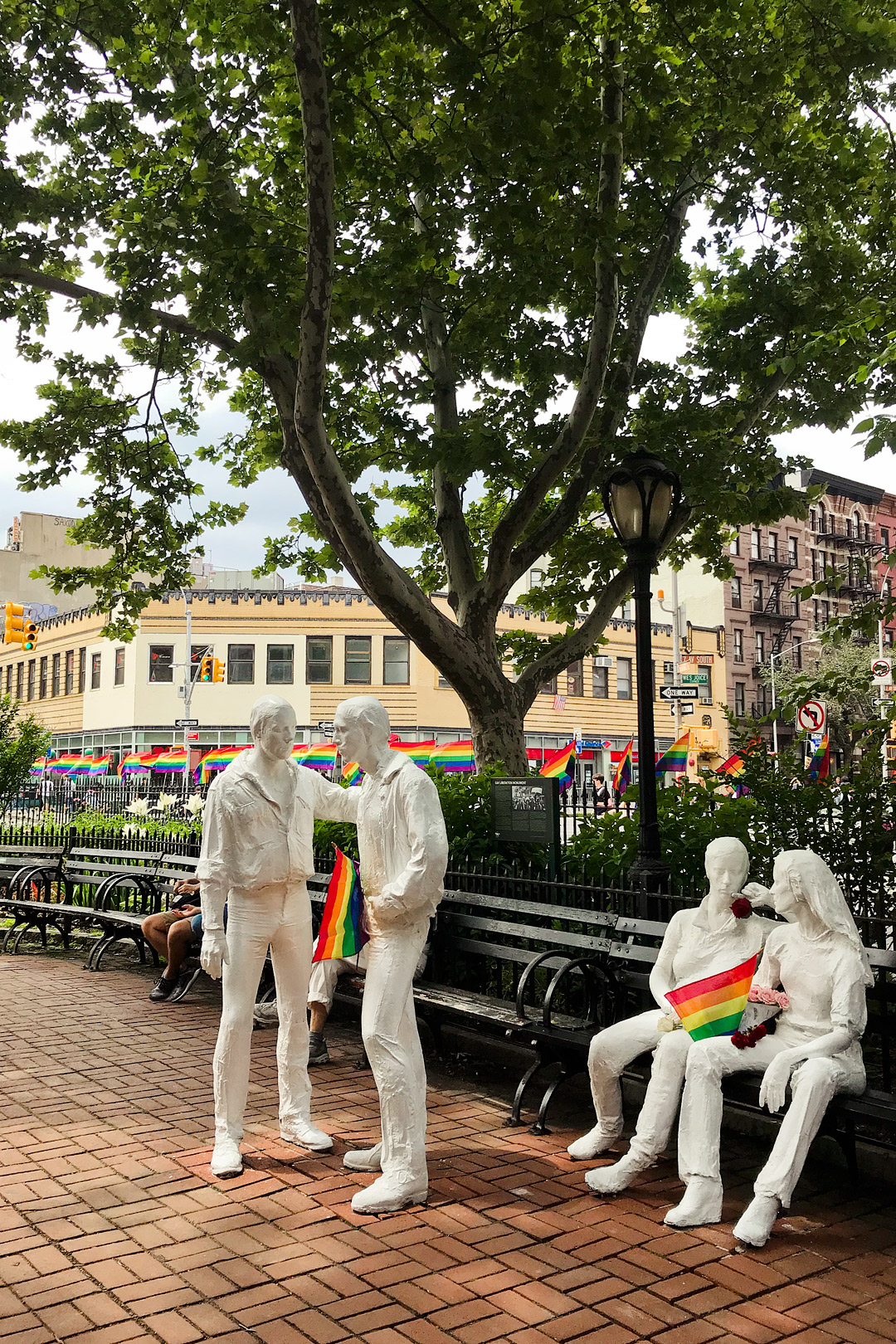 9. Theodore Roosevelt Birthplace National Historic Site, Flatiron
Address: 28 East 20th Street New York, NY 10003
Fee: No Fee
Hours: Wed to Sun 9AM – 5PM
Visit the boyhood home of our 26th President, Theodore Roosevelt. During your visit, you can watch a 5-minute introductory film, check the exhibit gallery containing artifacts and historical info, or go on a guided tour of the five restored period rooms. Don't forget to become a Junior Ranger too!
10. Hamilton Grange National Memorial, Harlem
Address: 414 West 141st Street New York, NY 10031
Fee: No Fee
Hours: Wed to Sun 9AM – 5PM
I'll admit that I knew very little about Alexander Hamilton until we saw the musical, Hamilton. From humble beginnings, he grew to become George Washington's right-hand man, and eventually helped shape and build the tools to help our new country succeed. You can learn more about him at this country home he built in Harlem through films, exhibits, and guided tours.
11. African Burial Ground National Monument, Financial District
Address: 290 Broadway New York, NY 10007
Fee: No Fee
Hours: Tue to Sat 10AM – 4PM
This is the oldest and largest known excavated burial ground in North America for both free and enslaved Africans. There is a visitor center where you can explore exhibits and learn about the historic role slavery played in building NYC. The memorial honors all those buried here.
Note: Currently under construction.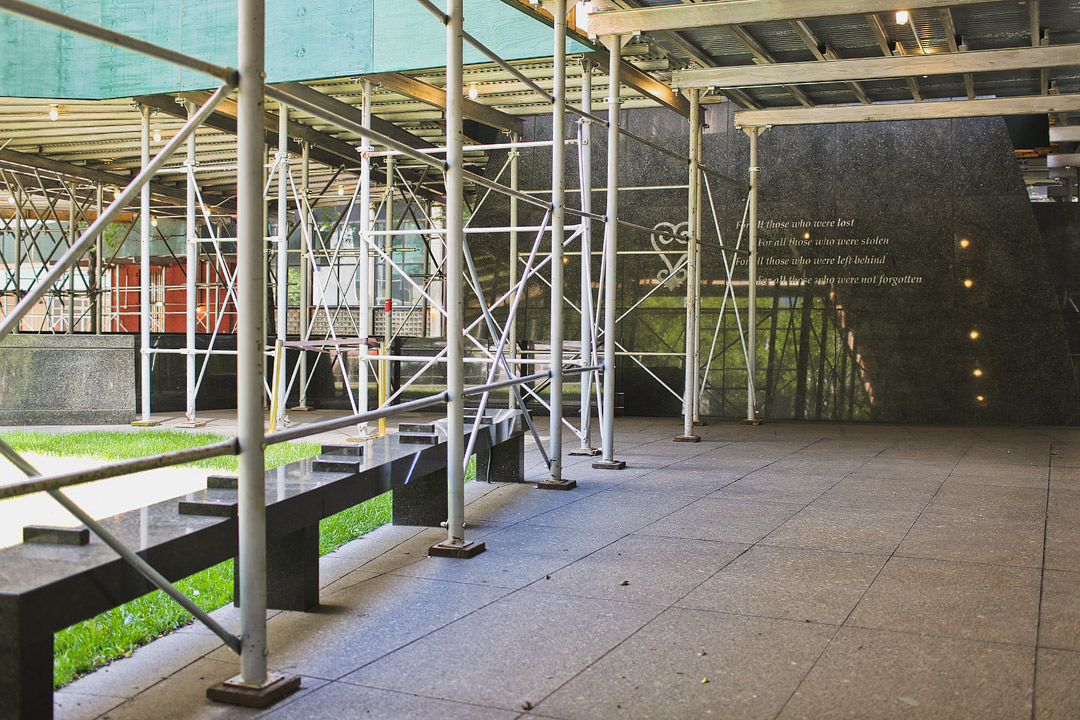 Did you have any idea that there were so many National Park Units in the city? No matter where you live, see what National Parks are near you. If you can't get to one, no worries! Get out and explore any place you'd like and join the challenge to support the parks.
HOW YOU CAN SUPPORT THE NATIONAL PARKS
To be a part of the Nature Valley's Summer of a Million Miles Challenge, follow these simple steps:
Download Under Armour's MapMyHike app
Sign up and create an account
Click on the trophy at the bottom and join the 'Nature Valley Million Miles Challenge' which will run from now through August 31st.
Log your hikes throughout the summer and with enough qualifying miles, you can be entered for a chance to win exciting prizes.
At the end of the summer, one lucky winner will be selected to win the grand prize, a four day three night stay at a National Park.
Best of all, if everyone participating collectively logs at least one million miles in qualifying hikes, Nature Valley will donate $250,000 to the National Park Foundation, the official charitable partner of the National Park Service.
To learn more visit the Summer of a Million Miles page.
*UPDATE* As a result of the active wildfire season to date, Nature Valley has made the decision to immediately commit the $250,000 donation to the National Park Foundation's Disaster Relief Fund. This will allow the NPF to distribute funds as needed to parks affected by disasters like wildfires. We encourage you to continue logging your walks, runs, and hikes to see how many more miles we can log this summer. And don't forget, you can unlock awesome prizes by logging your hikes!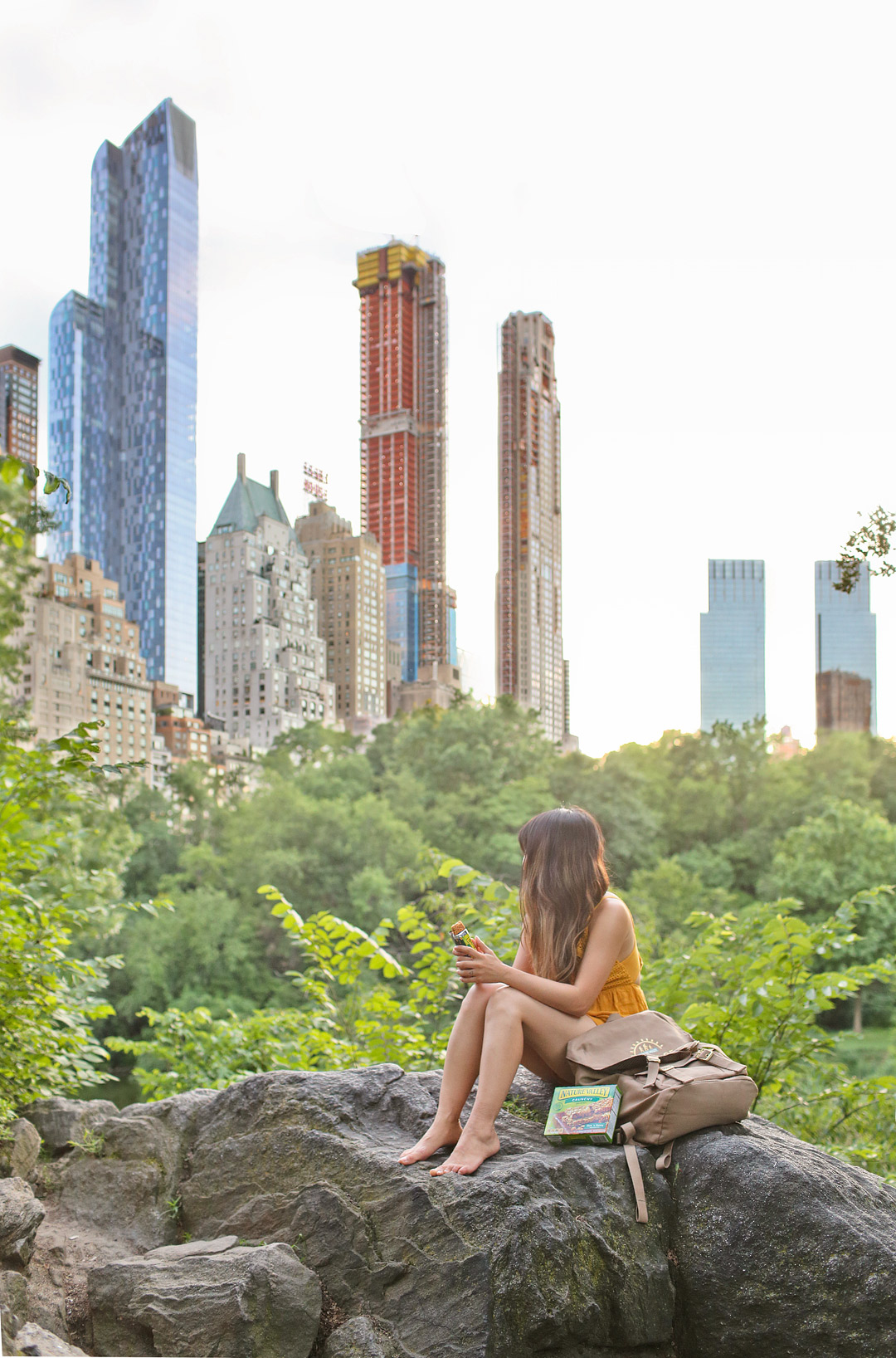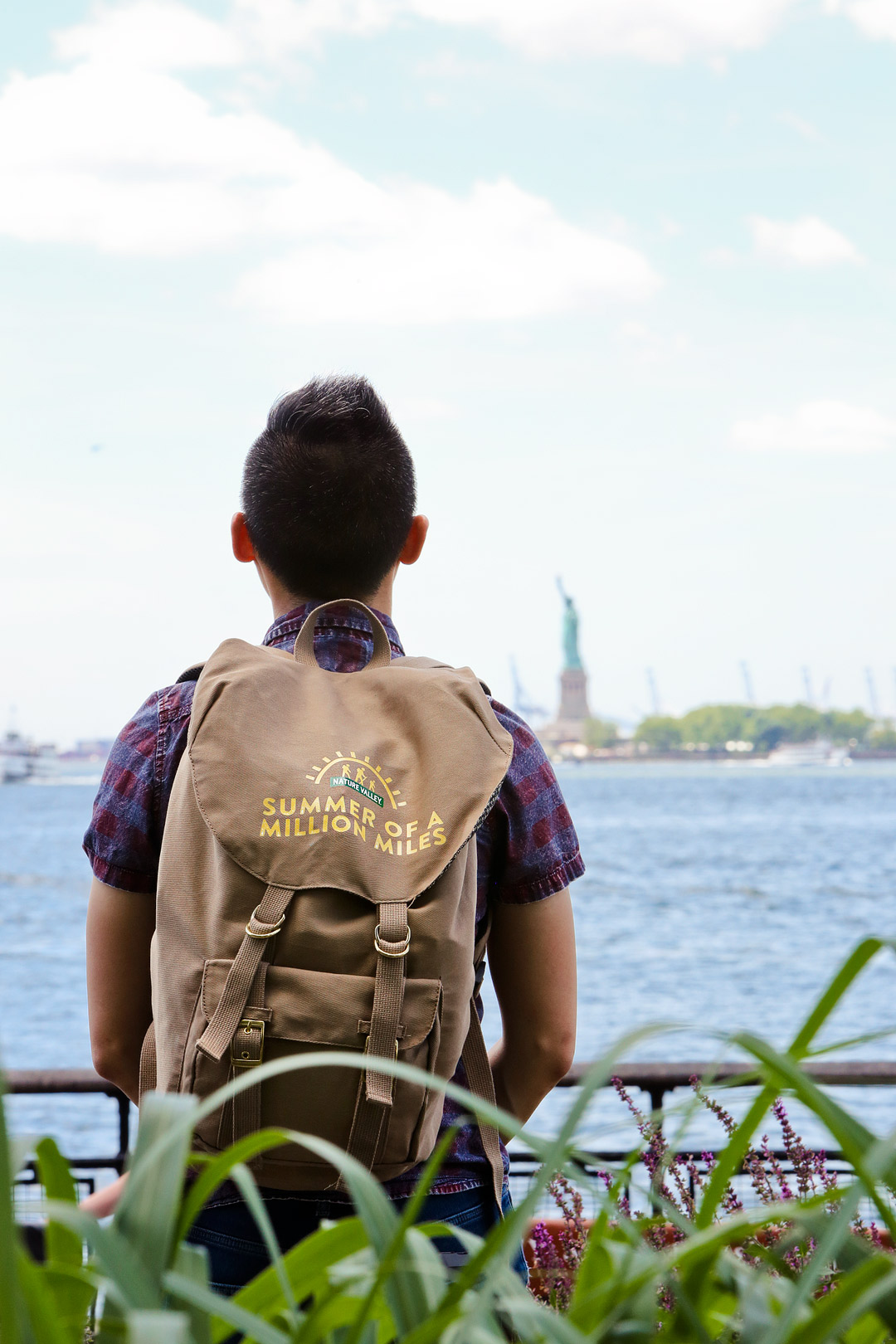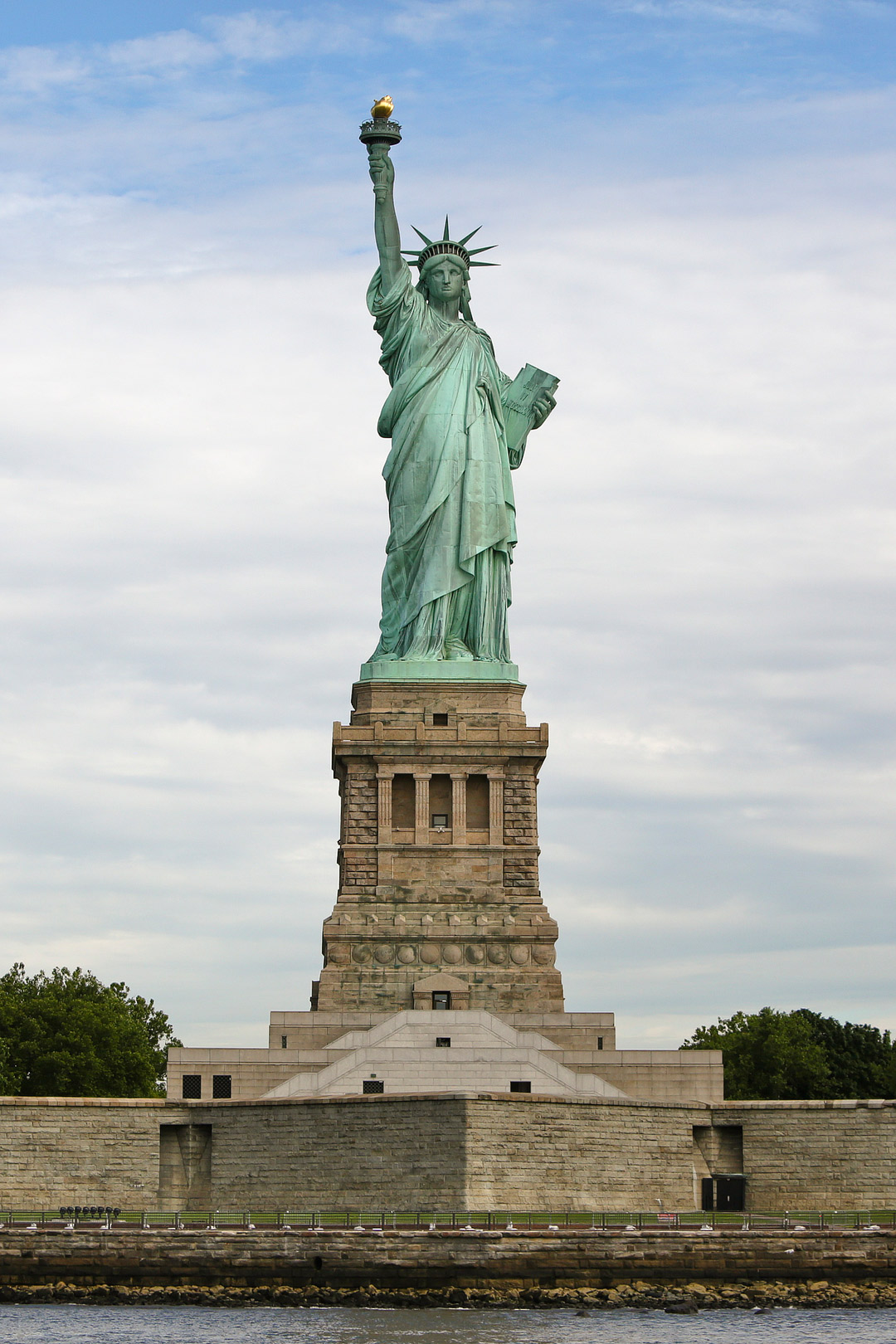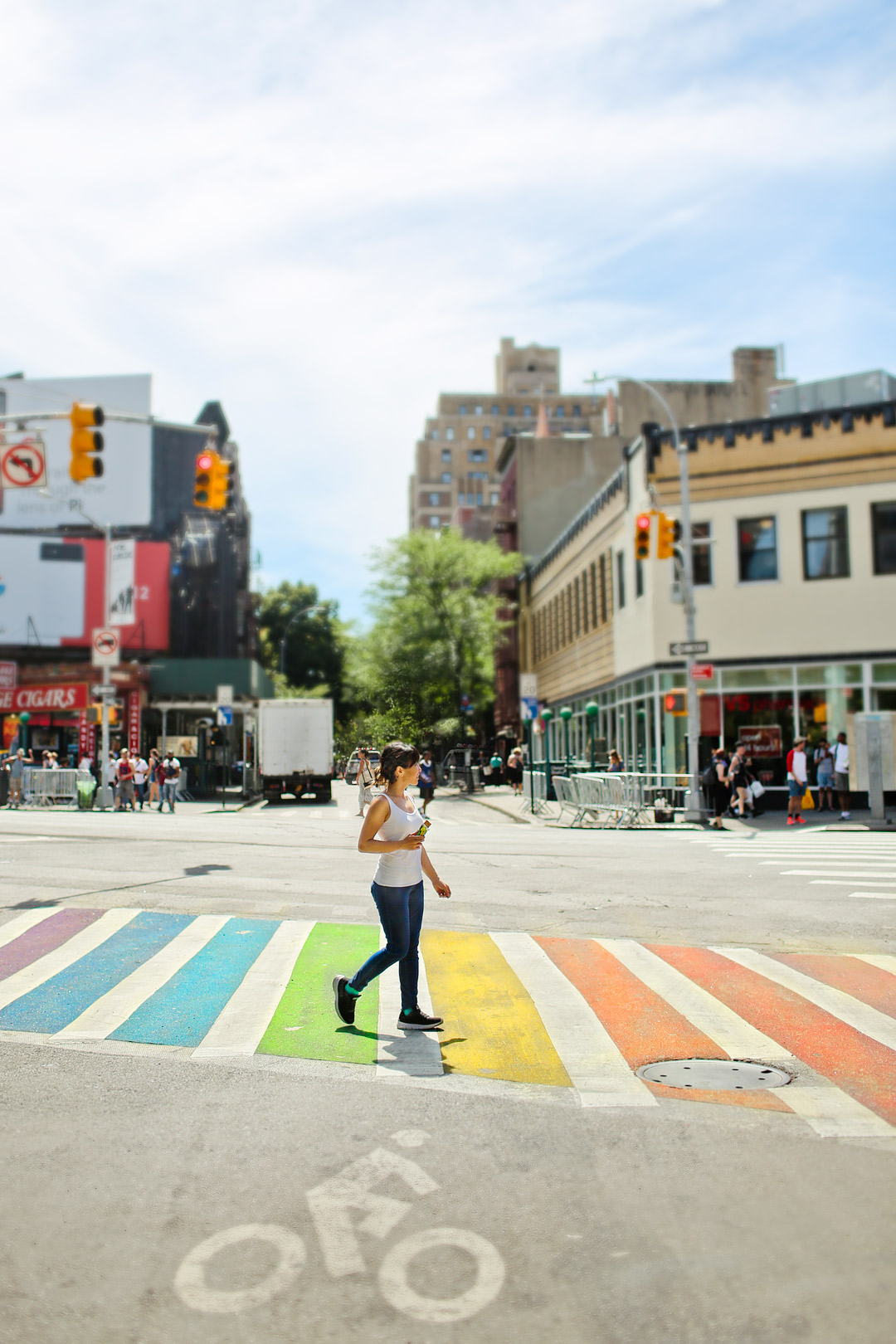 Now here are more ideas of places you can go to track your steps, but really it can even be walking through your city too. Besides the spots above, we also tracked our steps walking through the city and at Central Park.
Related: Central Park Secrets and Famous Attractions You Can't Miss
MORE NATIONAL PARKS IN NEW YORK STATE
MAJOR NATIONAL PARK NEAR NEW YORK CITY
If you want to visit one of the main 59, the best national park near New York to visit is Acadia National Park in Maine. NYC to Acadia National Park is approximately an 8-hour drive (map).
NYC STATE PARKS
MOST POPULAR NEW YORK STATE PARKS
No matter where your hikes take you, be prepared with the right gear, water, and always have snacks on hand. Nature Valley granola bars are the perfect way to keep you fueled on your next adventure! Check out our packing guide below for details on what you should pack wherever you head. And don't forget to tag your photos with #NatureValleyHikeAMillion.
WHAT TO PACK
BEST PLACES TO STAY
See all the best hotel deals and reviews here.
DID YOU ENJOY THE POST? PIN IT FOR LATER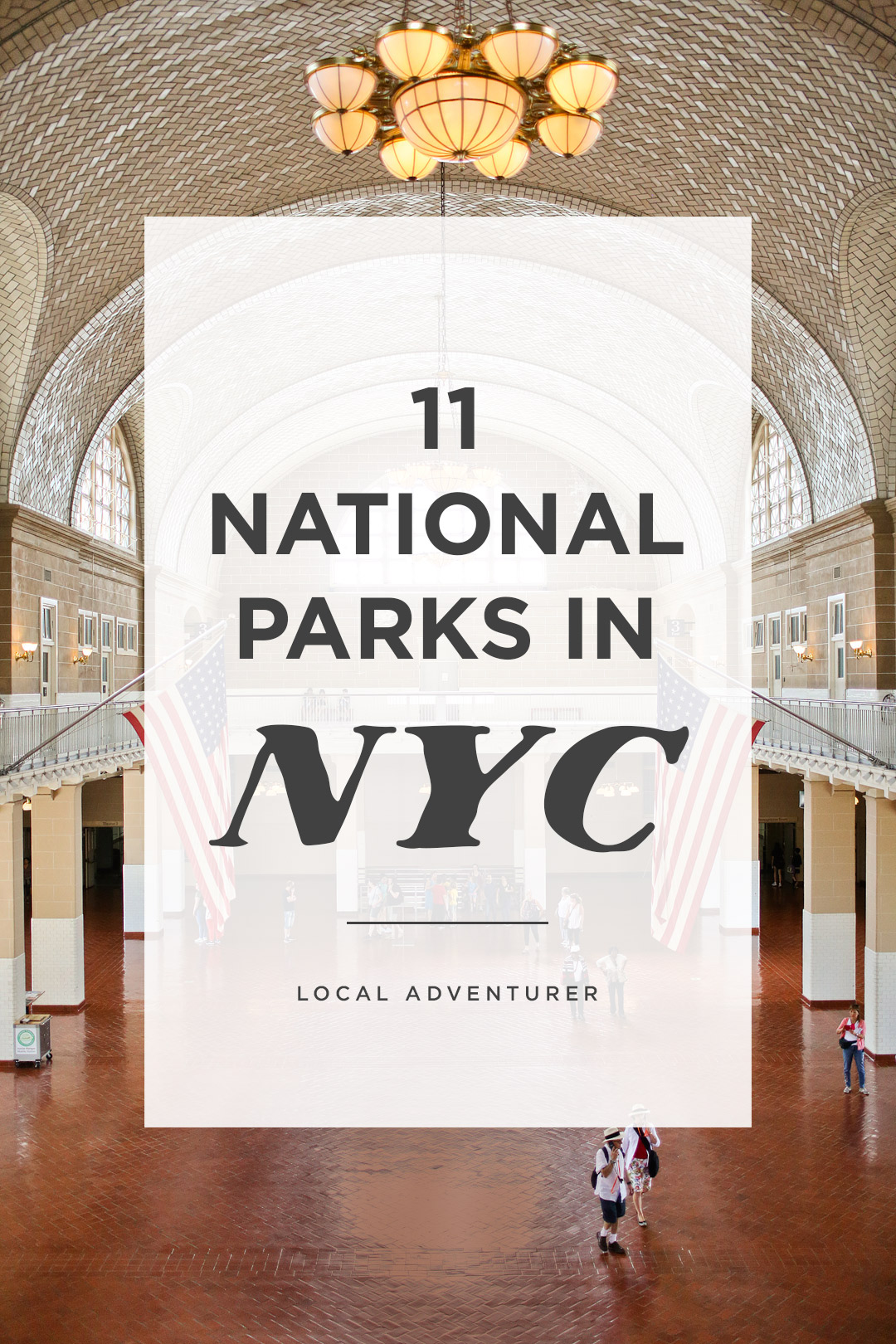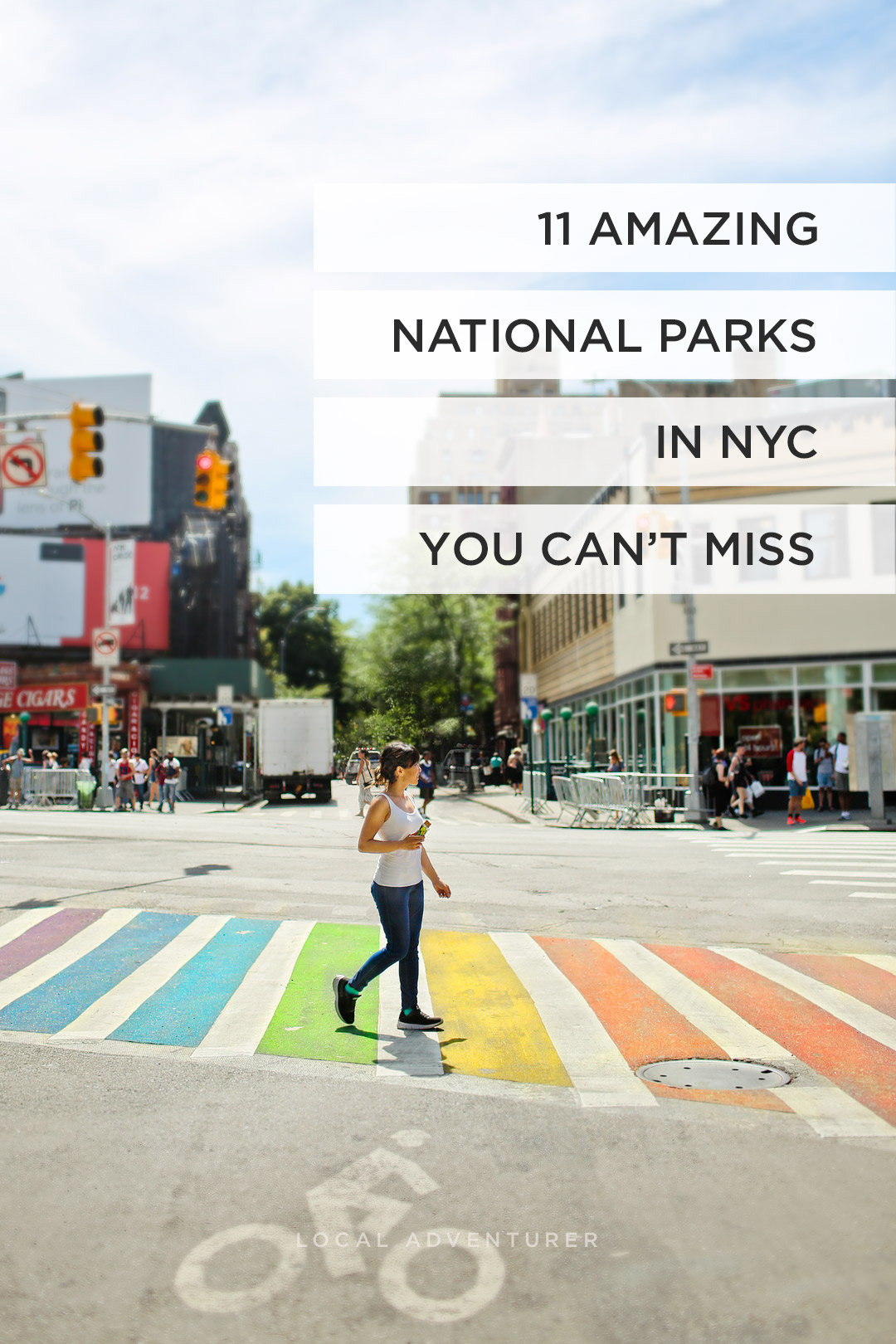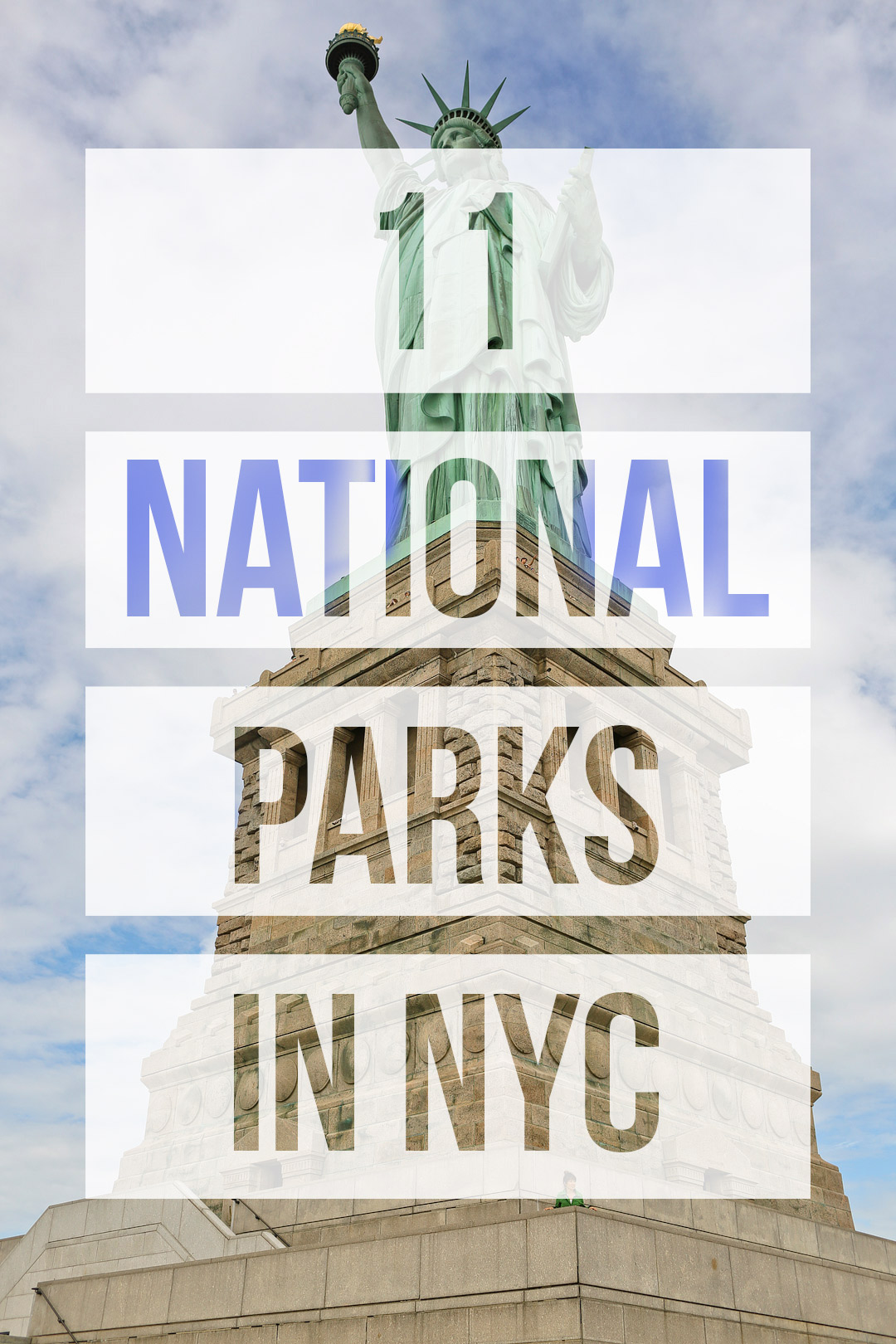 ESTHER + JACOB
Esther and Jacob are the founders of Local Adventurer, which is one of the top 25 travel blogs in the world. They believe that adventure can be found both near and far and hope to inspire others to explore locally. They explore a new city every year and currently base themselves in NYC.