Welcome to our very first blog income report! We've been meaning to get back into sharing our personal and blogging goals again. This time we also want to start sharing ways we've been making money through the blog, the challenges we faced each month, lessons we learned, and finally to celebrate successes however big or small.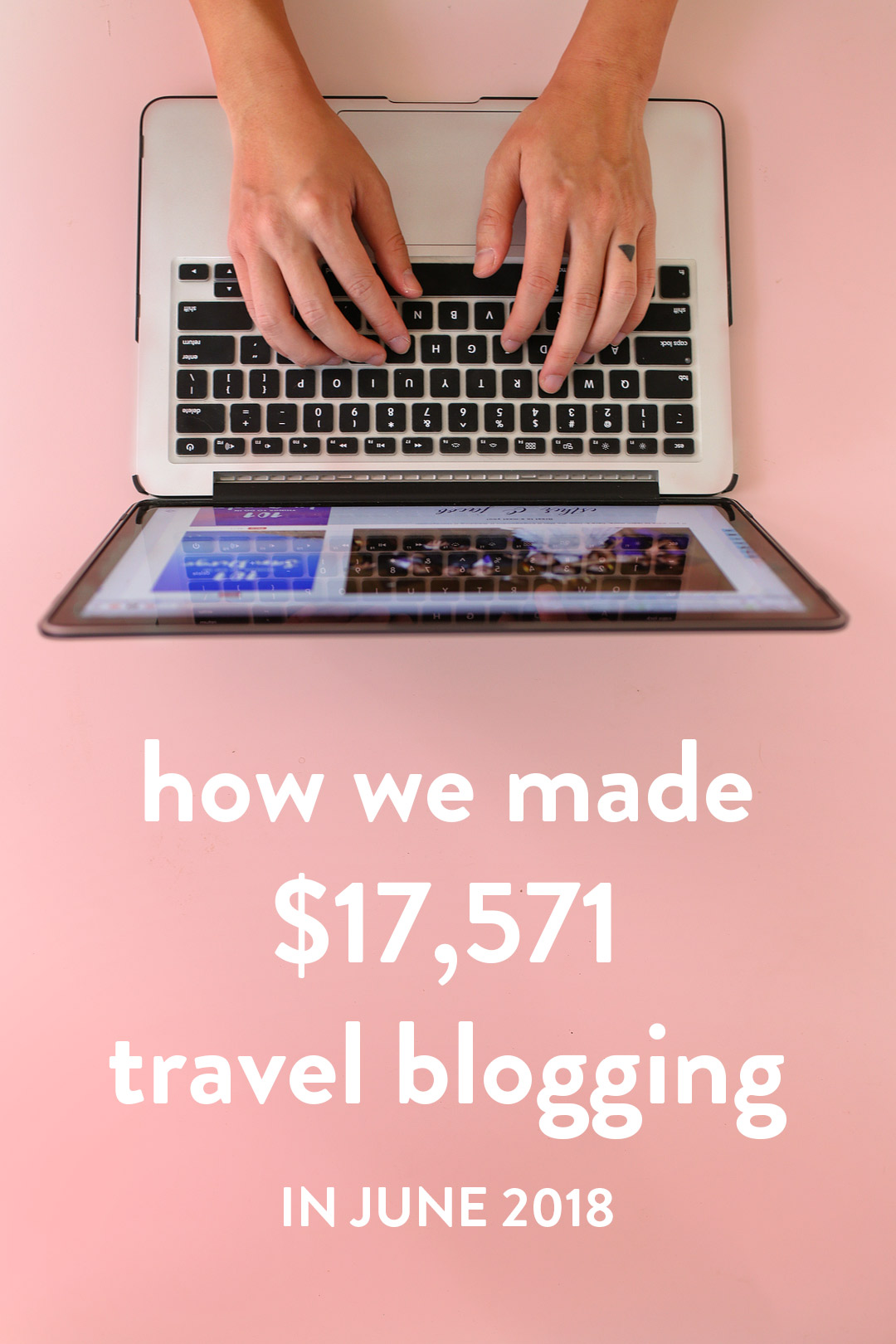 This post may contain affiliate links, where we receive a small commission on sales of the products that are linked at no additional cost to you. Read our full disclosure for more info. Thank you for supporting the brands that make Local Adventurer possible.
Originally Published: July 24, 2018
July Goals + Our Very First Blog Income Report
Why We Share Our Income Report
If you're new here, you might be wondering why on earth we would share something so personal. We've been hesitant to share our income reports for the last 5 years, and we're super nervous about this post, but since we're all about trial and error, let's see how it goes! We're putting out these income reports for these following reasons.
To Show You How We Make Income Blogging
We always want to be 100% transparent about how we make money through this blog. The amazing thing about the blogging world is that every blogger we've talked to does things a bit differently. There are also countless ways to grow and improve your business. When we started, we made most of our money through affiliate sales. Since then, we've shifted heavily to sponsored content. A big part of this is because my background is in sales and it's what I'm good at. You can learn more about my sale method below. As time goes on, this will continue to change, but we want to share how we focus on our strengths to effectively meet our goals.
TO SHOW THE POTENTIAL OF BLOGGING
Whether you have a blog or are starting a blog, we want to show you that you can make a career out of blogging.
Even if you don't want to blog, there are a ton of ways to be financially and location independent and we hope to inspire others to go after it too. If you want to keep your day job, blogging can be a great way for you to make some extra side money.
Esther started the blog 6 years ago and I joined her full time 4 years ago. Even until last year, our parents were worried about us financially, wondering when we would stop "playing" and start taking our lives and work more seriously. Neither of us ended up being "good Asians" (namely a doctor, lawyer, or engineer). It's an unconventional job and most people don't understand all the work that goes on behind the scenes.
We love that our jobs give us flexibility in what we do, but being your own boss isn't all that it's cut out to be either. You have to be disciplined and work hard at your business to grow it. 
Note: There are a lot of great blogs and resources out there about blogging, but the tough part is that it' not always replicable unless you also want to start blogging about blogging. We wanted to show you that it's possible to start a blog on other topics and still make a living.
To Track How We're Doing
Esther has always liked sharing goals online and tracking them. It helps her with accountability. We're constantly tweaking trying to improve the blog. Looking at these numbers will help us learn whether we've been making the right changes. It's amazing to see how the sources of income have changed over time and to see where we still have room for improvement. Ultimately, our life goal is to make enough to live on half our income (right now we're at 30%), where the rest will go back into the community or support organizations we love. 
2018 FIRST HALF INCOME REPORT
Since this is our first income report, we're going to share our first 6 months of 2018. Moving forward we'll do them monthly and go into greater detail. Keep in mind that this is our 6th year of blogging and our first month Esther tried monetizing the blog, she made less than $20.
Ads $2,841.95
Affiliate $2,859.64
Sponsor $1,375.00
Total $7,076.59
Ads $3,269.61
Affiliate $584.85 
Sponsor $23,210.00
Total $27,064.46
Ads $6,427.33 
Affiliate $3,416.67 
Sponsor $22,212.88
Total $32,056.88
Ads $3,457.04
Affiliate $903.99
Sponsor $3025.00
Total $7,386.03
Ads $3,615.46
Affiliate $838.98
Sponsor $0
Total $4,454.44
Ads $6,073.04
Affiliate $1,048.50
Sponsor $10,450
Total $17,571.54
In case you're unsure of what each of those categories are, here's a quick definition of each:
Ads – The banners that you see on our blog (side, bottom, in the blog posts)
Affiliate – If you purchase products from sites we link to, we get a small percentage of that sale at no cost to you.
Sponsor – Destinations, brands, and products that we partner with to create content on our site.
AFFILIATES WE USE
Our fave marketplace for sponsored content: IZEA
First, roughly 30% of our income goes to taxes.
The rest is coming soon! Still looking through all our receipts.
June 2018 Blog Traffic Breakdown + Stats
Monthly Pageviews: 507,134
Daily Average: 16,904
Monthly Sessions: 369,253
Monthly Unique Visitors: 289,474
Social Media Followers: 271,892
Email Subscribers: 8,379
Blog Goals
☒ Get one week ahead on editorial calendar
☒ Slowly expand our team so we have more time to work on the big picture of the company.
☒ Building our affiliate sales again.
☐ Launch our e-course to bring in another revenue stream.
☐ ​Test out one new marketing strategy
Life Goals
☐ Read one book
☒ Start a new hobby – hip hop classes
☐ Finish bouldering a V6 (Jacob already did one)
☐ Take one day off each week
☒ ​Call home once a week
What's Been Working on the Blog
It's probably pretty obvious but I've been focusing on building long term brand and sponsor relationships. In the past we did more one-off deals, but we really wanted to work with fewer partners at a larger scale. It's been going really well so far!
The other big shift we made this year is our ad strategy. In the past, we avoided putting ads on our site. Esther is very visual and wanted to focus to stay on the reader experience. This is always a push and pull for us. We're now looking for the right balance. With a steady ad revenue, it takes the pressure of doing other projects we may have been on the fence about just to bring in revenue and focus on creating better content that we're most passionate about.
Lessons Learned + What Didn't Work
We're spread too thin! We did a massive rebrand and rebuild of our site that took a lot of time. We've also been traveling a lot, so it's hard to stay ahead. It seems like all we can do is keep up with the day-to-day.  As a result of our shift in focus, over 60% of our revenue is sponsored content now, which is great because our goal was to build that side of the business. On the other hand, our affiliate marketing has fallen by the wayside.
Popular Posts from Last Month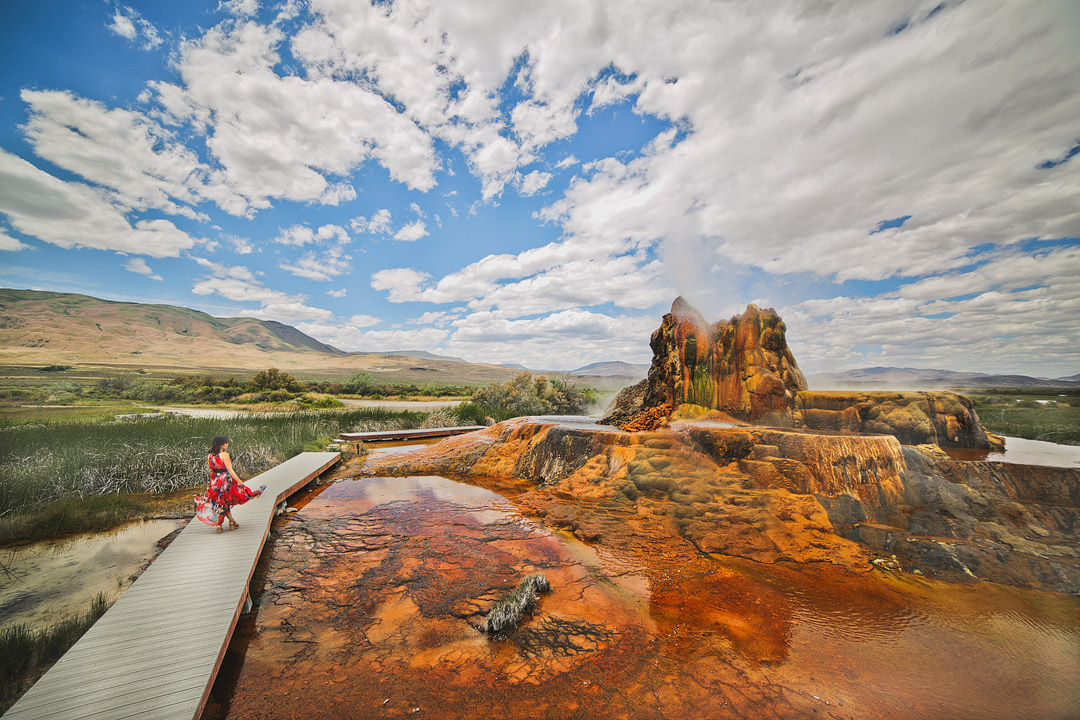 Last month, we took a trip to Reno to do the road trip to Burning Man. We got to see Fly Geyser for the first time, which we were so excited about. We also took a day trip up to Boston for a sponsored post with Zipcar but otherwise we've been at home trying our best to. keep up with the blog.
Best Marketing Tip This Month - Backlinking
The one thing that has made the biggest difference on our blog last month was making time to put backlinks in our top 50 recently most popular posts. It's something that has been on my queue for months, but this month, instead of focusing on putting out new content, I decided to work on backlinks.
What You Do: Go to Google Analytics and see your top 25-50 posts for the past 3 months or for just the last month (we did both and they differed slightly). Add backlinks to your newest posts starting from the most popular moving down.

We started putting the links in on the 12th, and the pageviews have been increasing since. This means that people are sticking around for more than one post. We went from a 1.33 average pages per session to 2.70.
Ask us anything! We'll be featuring questions and answering them each month on these reports.
How to Work with Sponsors
I've been working on putting together my process for anyone interested in growing that part of their business. I plan on sharing my sales method and teach you how to approach brands. It's currently in Beta mode, and I would love for you to ask me any questions you have on this topic. Sign up for e-course notifications here.
What have you been up to last month? Any fun plans next month? What are some of your goals next month?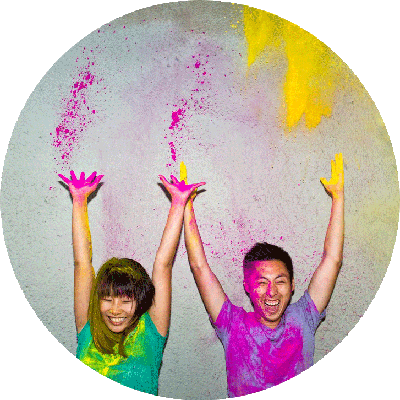 Pin
ESTHER + JACOB
Esther and Jacob are the founders of Local Adventurer, which is one of the top 25 travel blogs in the world. They believe that adventure can be found both near and far and hope to inspire others to explore locally. They explore a new city every year and currently base themselves in NYC.