During our road trip across the U.S. in our Airstream, we were determined to visit as many National Park units as possible. This had us venturing into North Dakota for the very first time. Whenever we enter a new state, we usually put together a bucket list of things we want to do, so here's our list of things to do in North Dakota!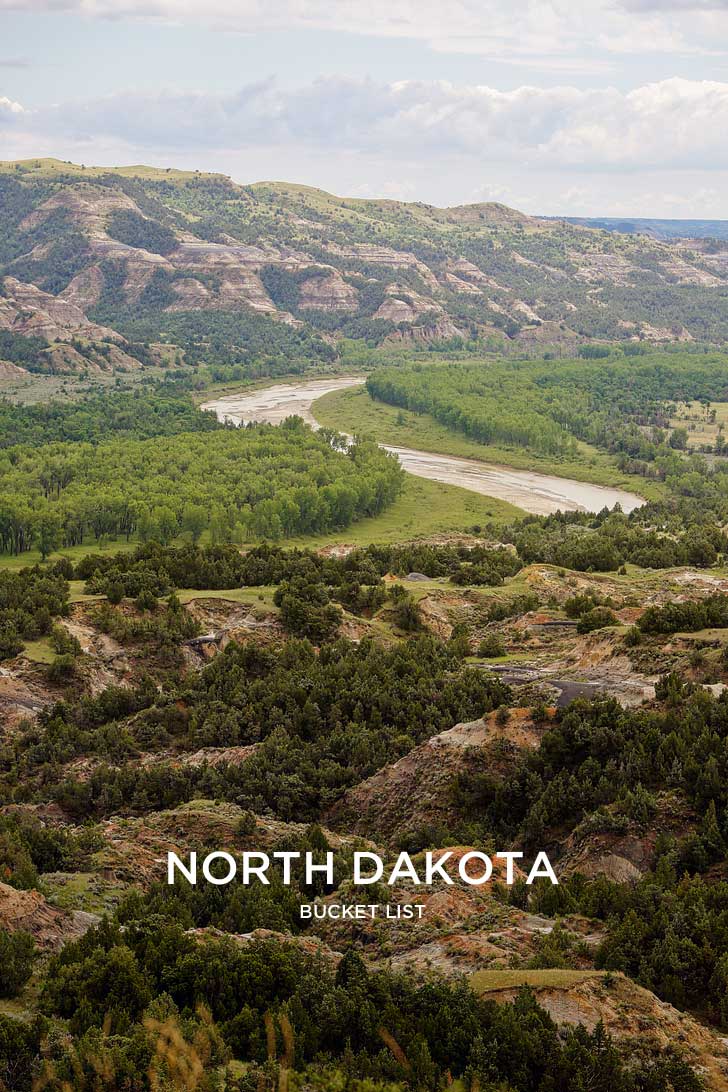 NORTH DAKOTA BUCKET LIST (BEST THINGS TO DO IN NORTH DAKOTA)
1. Theodore Roosevelt National Park
Explore the 70,000 acres of painted canyons at this National Park. You'll find bison grazing along the road and noisy prairie dog towns.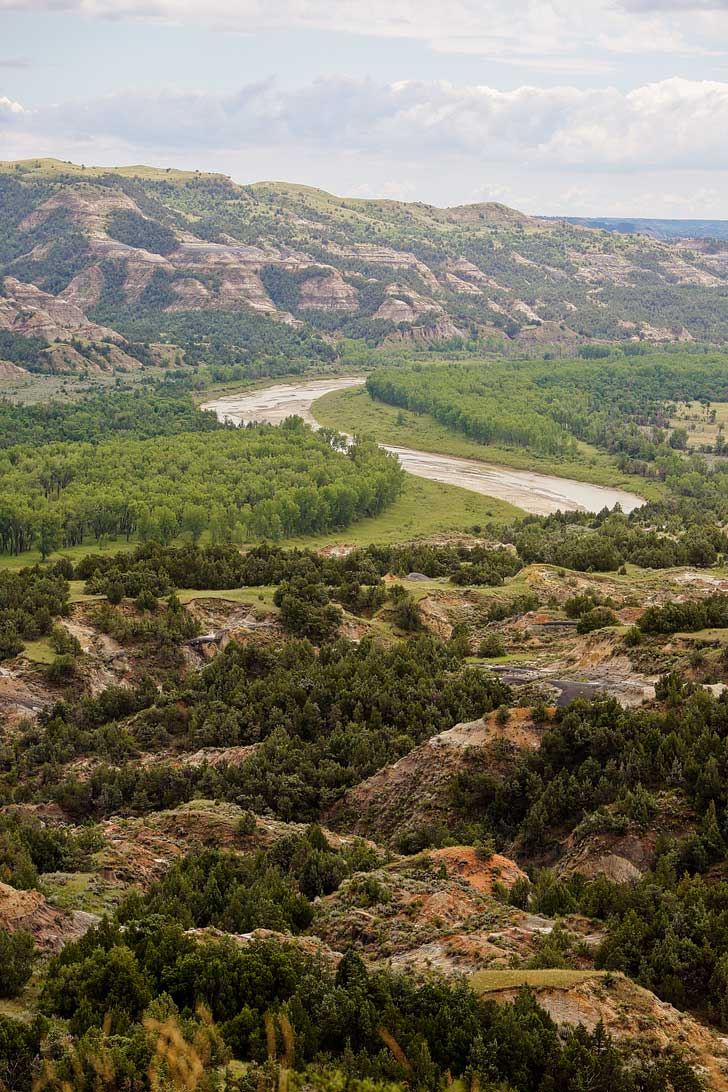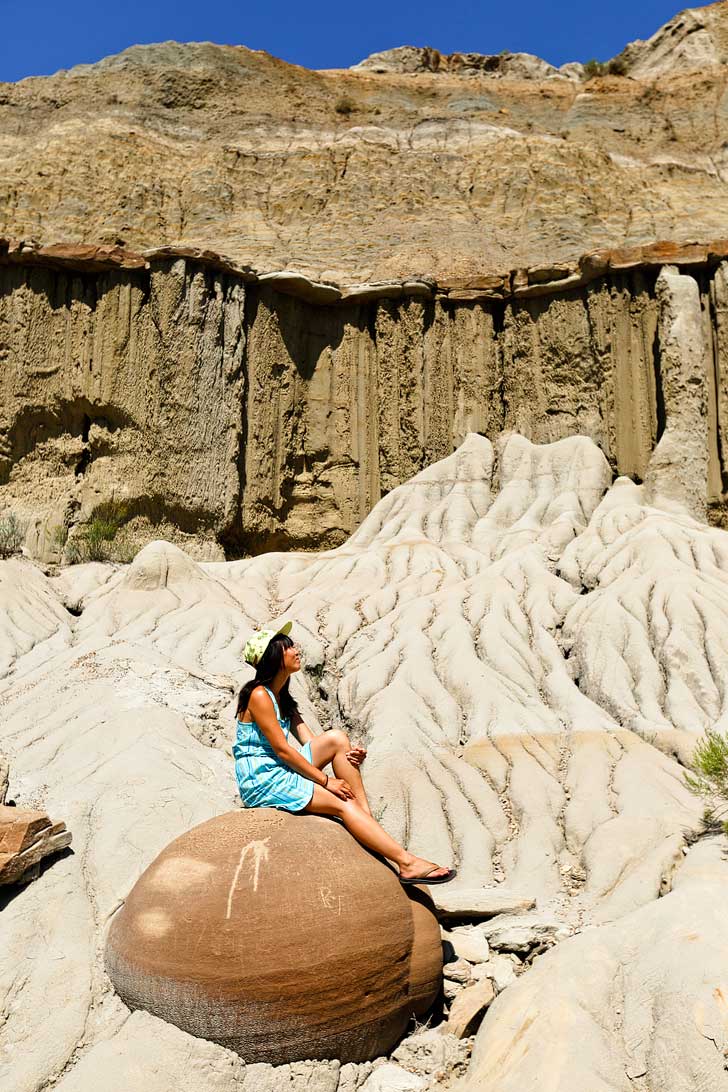 2. Maah Daah Hey Trail in Theodore Roosevelt
This 98-mile trail connects the southern and northern units of Theodore Roosevelt National Park. You can hike, horseback ride, or bike through the rolling hills and rocky badlands. Keep your eye out for mule deer, coyotes, golden eagles, bighorn sheep and bison!
3. The North Country National Scenic Trail
This trail connects 7 states from Eastern NY to central North Dakota. Don't miss the gorgeous views of Pembina Gorge.
Climb to the highest point in the state. Watch out for rattlesnakes!
5. Petrified Forest (Western North Dakota Badlands)
See evidence for North Dakota's ancient landscape though petrified trees, stumps, and logs. Did you know that North Dakota was covered by shallow seas or glacial ice for a lot of its geological past?
This unique garden is half in the U.S. and half in Canada. The 2,300-acre garden is covered in beautiful flora and there's even a conservatory with 3,000 cacti.
7. Fort Union Trading Post National Historic Site
Fort Union was a pivotal fur-trading site from 1828 to 1867. You can do a self-guided tour, and you can chat with the living history actors. We really enjoyed and learned a lot from doing the Junior Ranger program here.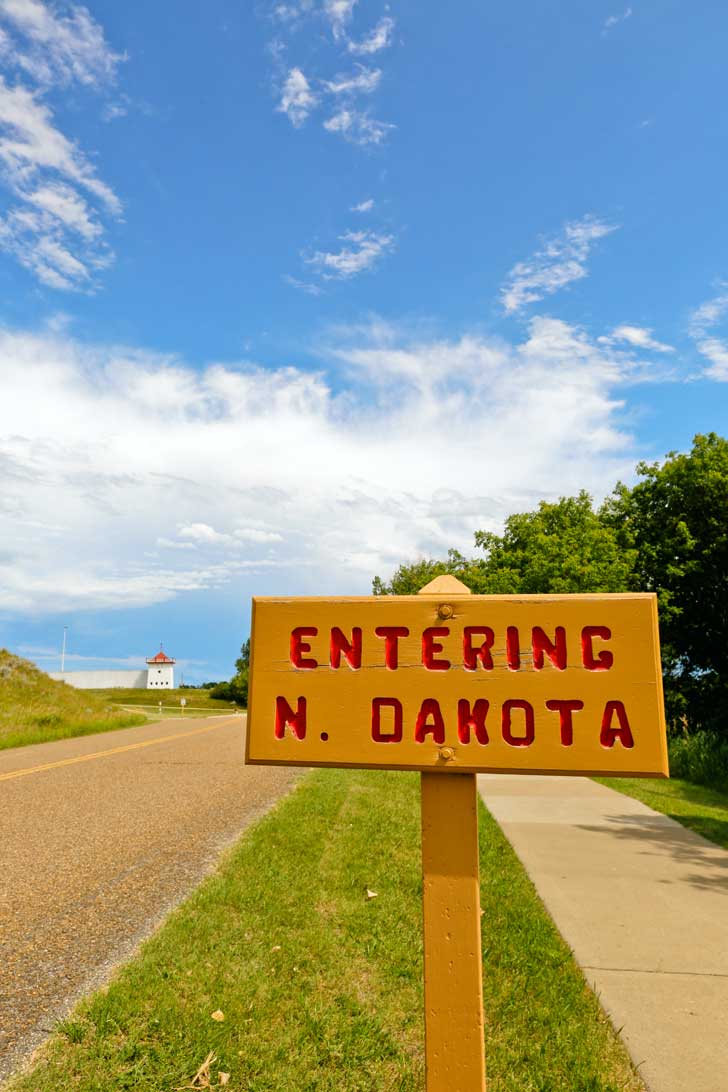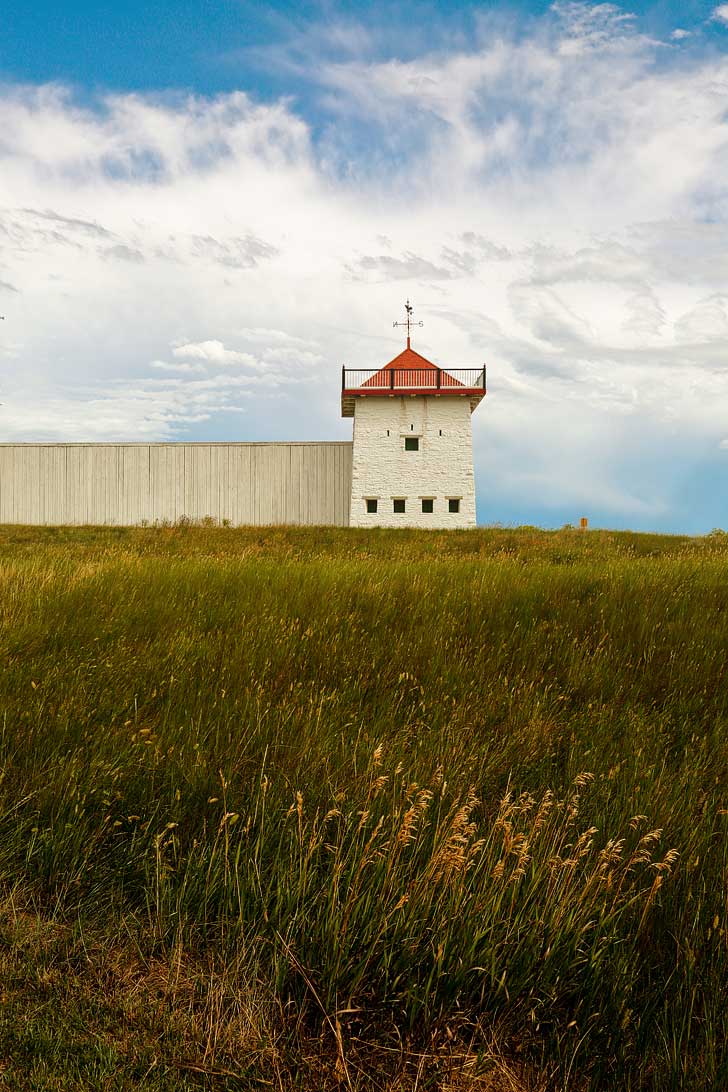 8. Chateau de Mores State Historic Site
This 26 room hunting lodge was built in 1882 overlooking Medora. Although Marquis de Mores' business venture failed, the town he named after his wife, Medora, prospered. The home still contains many of its original furnishings too!
9. Drive the Chan Sansan Scenic Backway
Drive along this 32-mile scenic road to experience the beauty of the James River Valley. Keep your eye out for historic spots that give you a glimpse into the valley's Native American and early settler life.
Large metal sculptures adorn the highway along this scenic drive. If you find any that you really love, you can buy miniatures of each statue at the gift shop in Regent.
11. World's Largest Manmade Turtle in Dunseith
George Gottbreht created the World's largest man-made turtle from over 2,000 steel wheel rims in 1982. He used it to help promote his store, Dale's Thrifty Barn, right next door.
12. Medora Musical
This is a local favorite broadway-style musical in an open-air amphitheater set along the hills of Medora.
13. North Dakota Heritage Center
Learn about the history of North Dakota from prehistoric times until till now. They just completed a massive renovation and expansion in 2014.
14. Lewis & Clark Interpretive Center / Fort Mandan Historic Site
Stop along the route that Lewis & Clark traveled to check out exhibits, artifacts, and information about their amazing journey.
15. Knife River Indian Villages
This is one of many National Park units in the US. The area has been home to a number of villages of the Prairie Indians and you can learn more about their history and culture.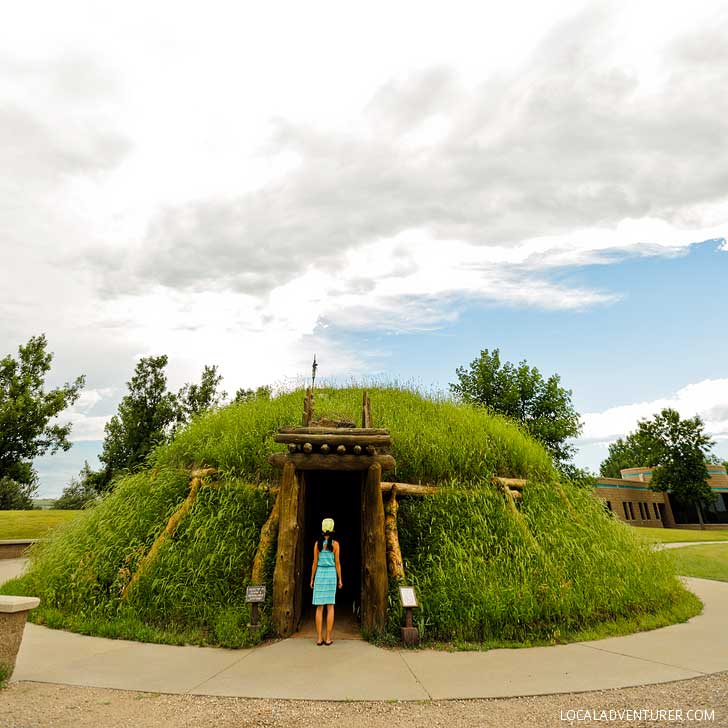 Check out the five reconstructed earth lodges of this 400-year-old Mandan Indian Village. They were hunters and gardeners who lived in permanent villages and thrived for 200 years.
17. Stay in an Authentic Earth Lodge
Get a truly unique cultural experience and stay in an authentic earth lodge.
18. International Pow Wow in Bismarck
Join in on one of the largest pow wows in the US. This annual event that has been running for 47 years and brings multiple tribes together to celebrate their cultures.
Learn everything there is to know about one of the most iconic animals of our country. Keep your eye out for White Cloud, the rare albino bison.
See over 125 species and more than 600 animals at the Dakota Zoo, including mountain lions, moose, and grizzly bears.
21. Chase Lake National Wildlife Refuge
See one of the largest breeding colonies of American white pelicans in North America at the Chase Lake National Wildlife Refuge. It is also a breeding ground for other native birds and wildlife.
22. Lake Sakakawea and Garrison Dam
This 609 square mile behemoth is the largest manmade lake that sits behind Garrison Dam. You can take tours of the dam or enjoy the water.
23. Lewis and Clark State Park
Camp where the Lewis and Clark expedition camped! This is also a great spot for boating, swimming, and fishing for walleye, sauger, and northern pike.
Take a relaxing ride down the river in a 150-foot paddle-wheeler boat. They even have lunch and dinner cruises. We were scheduled to do this, but unfortunately, it got canceled due to weather.
25. Missouri River Kayaking
The Missouri River, also known as the "Big Muddy," is becoming a destination for kayaking and canoeing. It offers beautiful scenery and a challenging paddle.
26. Go Ice Fishing
Popular spots: Devils Lake, Icelandic and Lake Metigoshe State Parks, Lake Sakakawea, and Lake Audubon.
27. Have Dinner at Pitchfork Steak Fondue in Medora
This was definitely more about the experience than the food itself.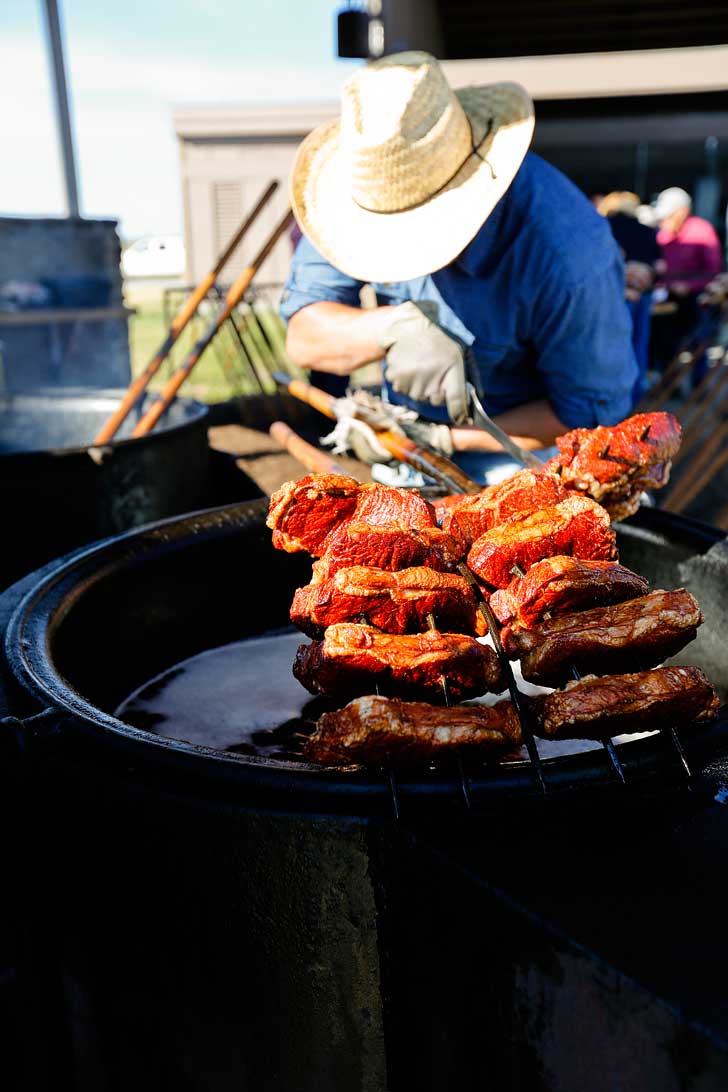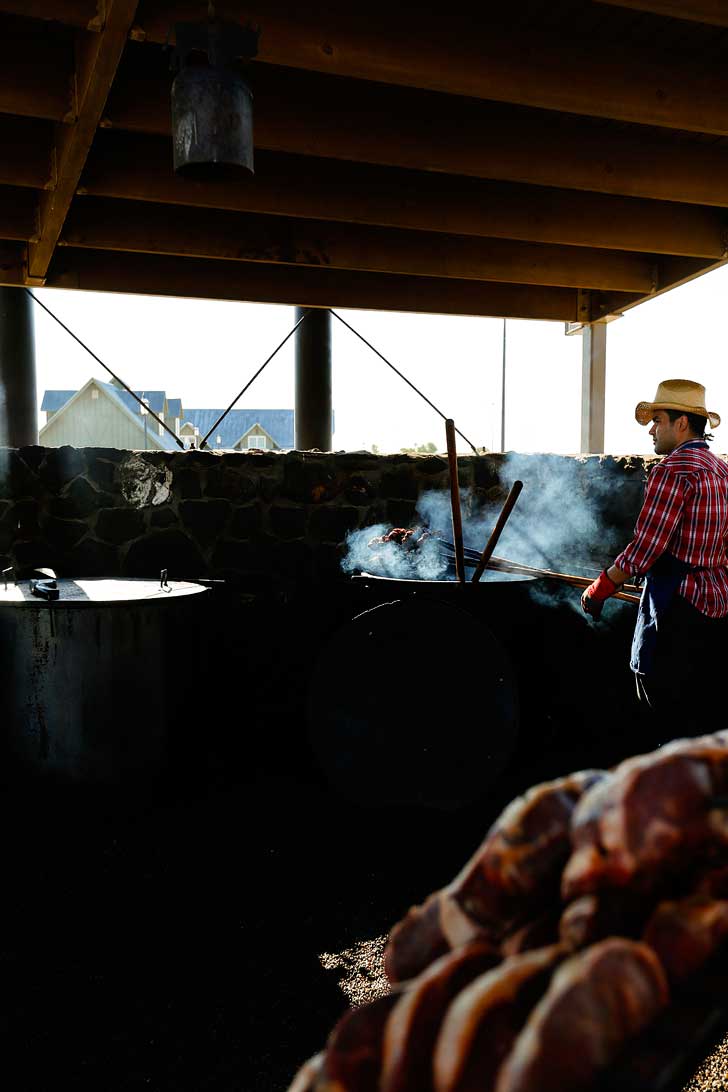 28. Fort Abraham Lincoln State Park
Colonel George Custer served here before his death during the Battle of Little Bighorn. You can check out the rebuilt Custer House and partially recreated earth lodges that were inhabited by the Mandan native tribe.
29. Scandinavian Heritage Park
Learn about the Scandinavian cultures, including countries of Sweden, Norway, Denmark, Finland, and Iceland. There's a Danish windmill, a replica of the Gol Stave Church, and a Nordic-style visitor center.
Check out contemporary art and traditional American Indian art by regional and national artists. There are rotating exhibitions as well.
North Dakota has a ton of rocks and this Museum is a shrine to that. This museum stands alone on a treeless hilltop built entirely out of rocks. Check out its unique architecture and don't forget to stop by the Infinity Room, the highlight of the museum.
32. Little Missouri State Park
Most of this primitive park is accessible only on foot or on horseback but is worth the effort to see the unusual land formations and some of the most picturesque Badlands.
33. Do a brewery tour or grab a local brew
The most popular ones are Laughing Sun Brewery, Fargo Brewing Company, Drekker Brewing Company, Rhombus Guys Brewing Company, and Souris River Brewing.
34. Dakota Sun Gardens and Winery
Enjoy a glass of wine and relax in one of their many flower gardens or fruit plots. Afterward, find a seat on their front deck as you get another refill.
35. Kroll's Diner in Bismarck, Mandan, Minot, and Fargo
Visit one of the various locations of this 50s-style restaurant and enjoy the German and American dishes. It has been around since 1972 and is known for its award-winning Knoephla Soup and hand-scooped shakes.
Click Here to Find the Best Prices and Read Hotel Reviews in North Dakota
Did you enjoy this post? We'd love for you to pin it for later!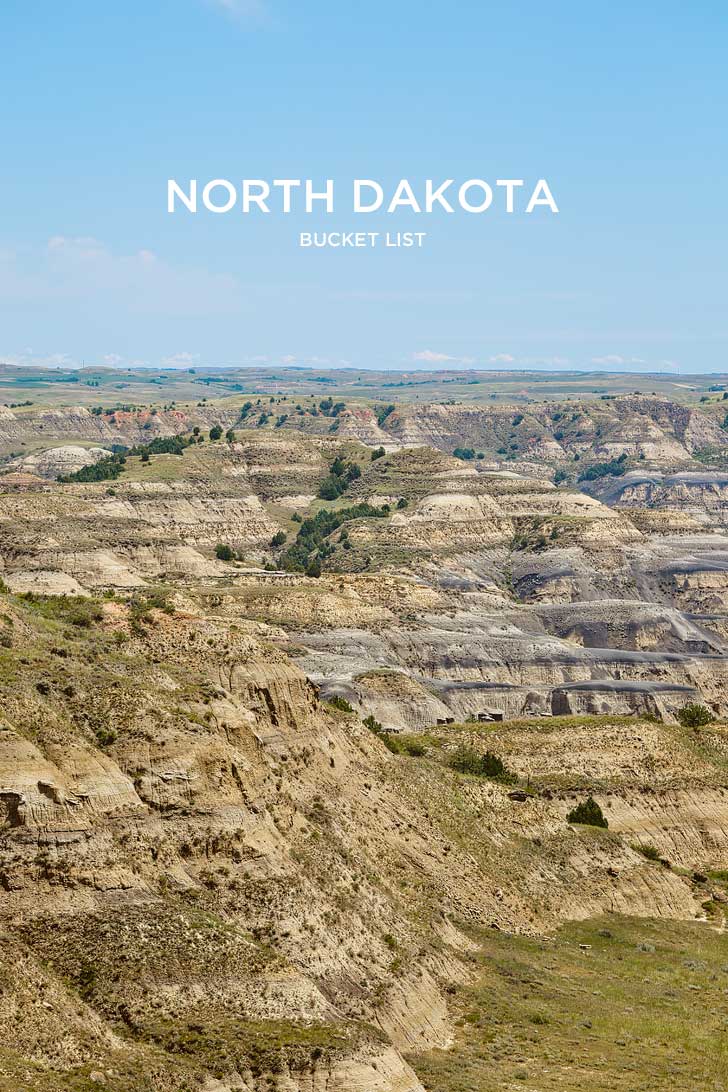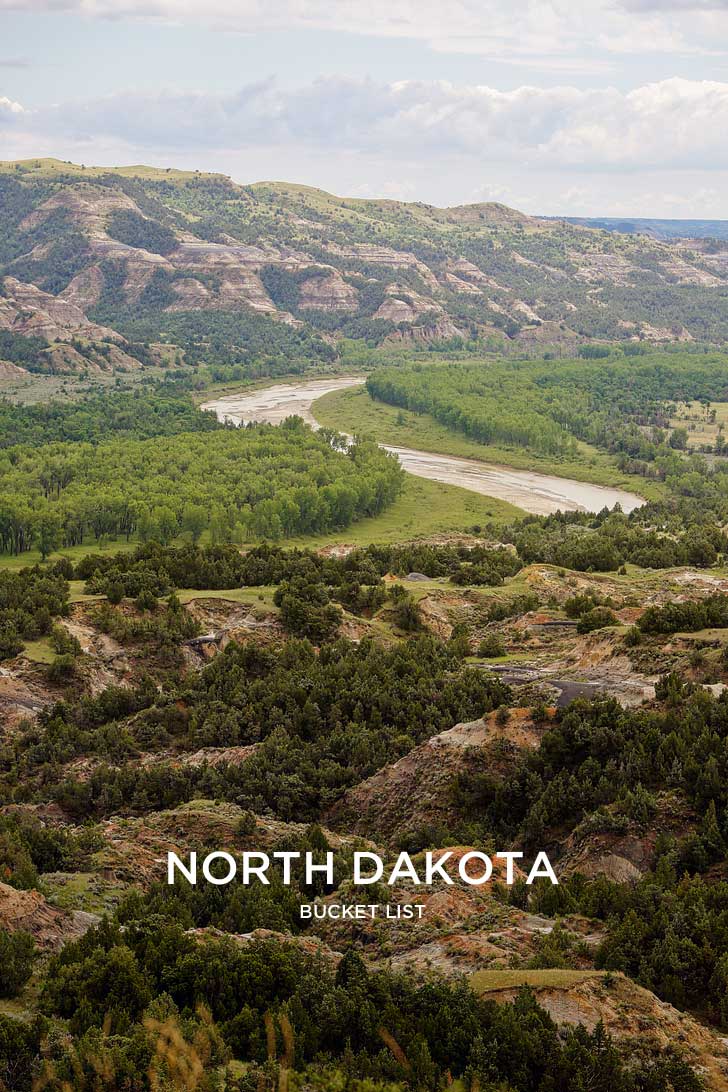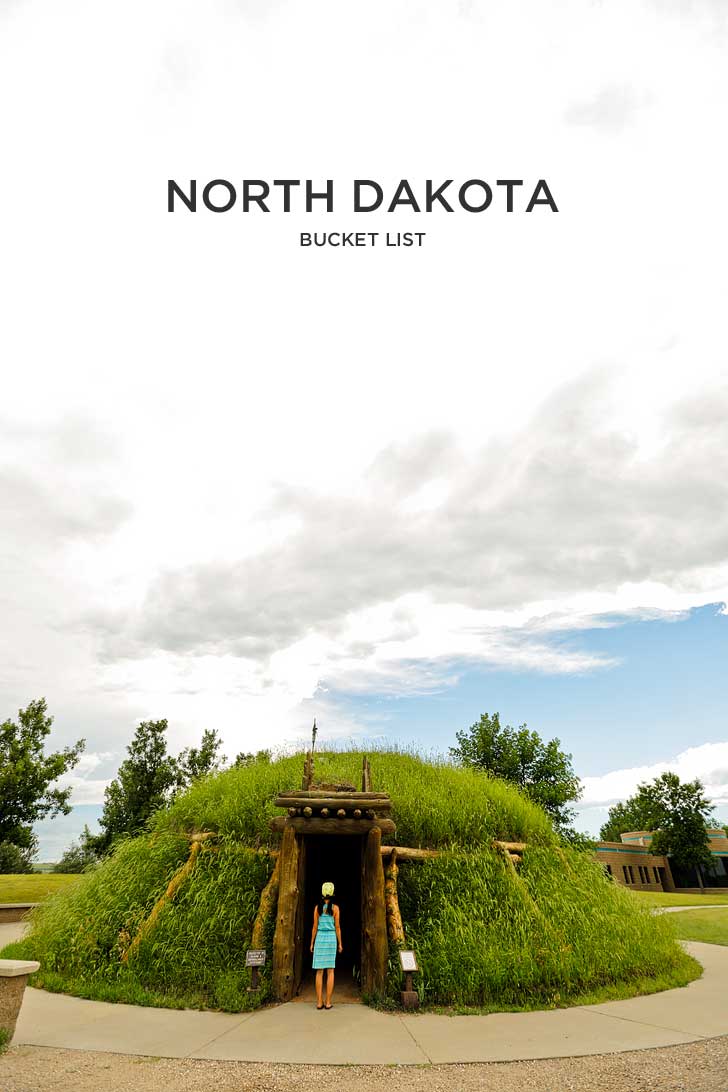 Have you been to North Dakota? Is there anything we should add?
ESTHER + JACOB
Esther and Jacob are the founders of Local Adventurer, which is one of the top 50 travel blogs in the world. They believe that adventure can be found both near and far and hope to inspire others to explore locally. They move to a new city every year and currently live in Portland, Oregon.