While we are living out in Los Angeles, not only did we want to explore everything LA had to offer us, but wanted to take advantage of being on the west coast and take as many road trips as possible. Here's our guide to road trip USA with 25 best coast west coast road trips. Like all my lists, sometimes I like to modify as I go, so I'm always open to suggestions! :)
Click links to find out more info about each destination.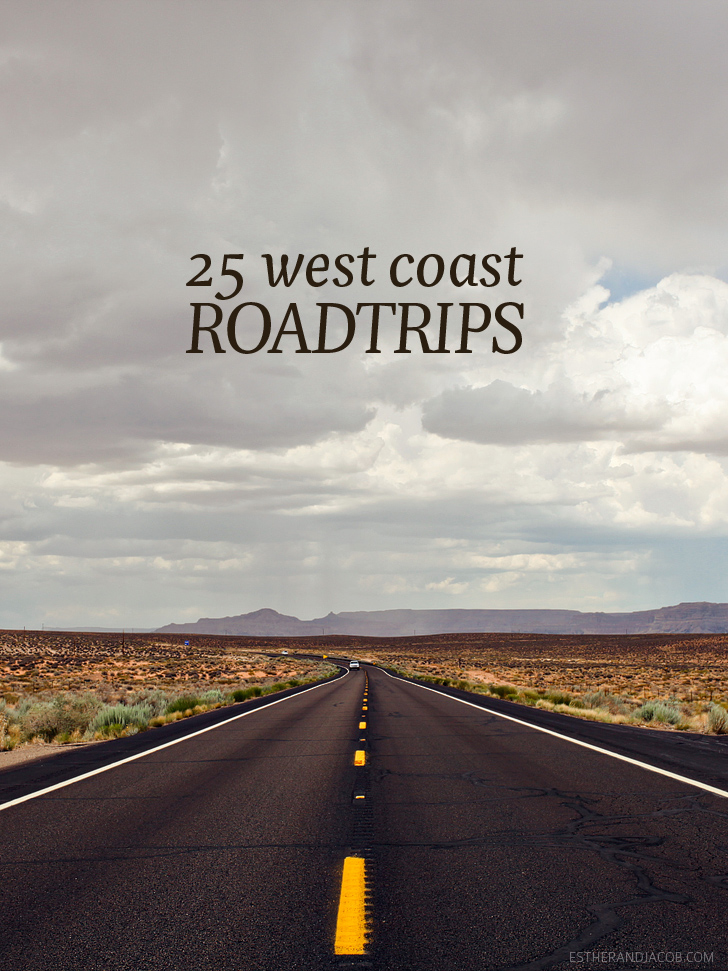 Pin
25 West Coast Road Trips | Our Guide to Road Trip America:
✓ Pacific Coast Highway – Don't Miss Big Sur + Monterey Area
✓ Las Vegas (so many people from LA do weekend trips to Vegas). Local Tip: Stop by Donut Man in Glendora and get the Strawberry or Peach donuts if they are in season.
✓ Salvation Mountain + Slab City
✓ Portland + Columbia River Gorge
✓ Seattle
✓ Ojai, California
✓ Napa (French Laundry if you love food)
Also, if time permits:
✓ Channel Islands National Park (need to take a ferry from LA)
✓ Vancouver – full post coming soon, meanwhile check out capilano suspension bridge & richmond night market!
✓ Snowboard in Tahoe
✓ Multnomah Falls
Banff / Lake Louise
Hawaii (not a roadtrip, but flights are way cheaper from LA)
Whistler
If you're leaving from the PNW, pick up a Seattle RV Rental. We loved our time in an Airstream.
Which one of these destinations interests you the most?
What do you guys think about my list? Anywhere you've already been that wasn't worth it? Anything you think I should add? Also, if you need some inspiration to hit the road, check out New York Time's 36 hours / 150 weekends in US & Canada.
Last Updated: November 6, 2021