Want to donate your hair? Here is what you need to know.
One of my 1001 bucket list goals was to donate my hair to Locks of Love. However, after researching more, I discovered a lot of negative buzz around Locks of Love.
The main complaint I saw was how they don't always provide free hair wigs to patients but charge on a sliding scale.
I get that it costs money to make wigs and the administrative costs to run a non-profit, but I also wanted to see my other options. I'm a maximizer >>> satisficer.
When it came down to the cut, I had Viola (my hairstylist and now friend!) from Spencer Malay do it during our long layover in Atlanta! They already knew the drill, so easy peasy.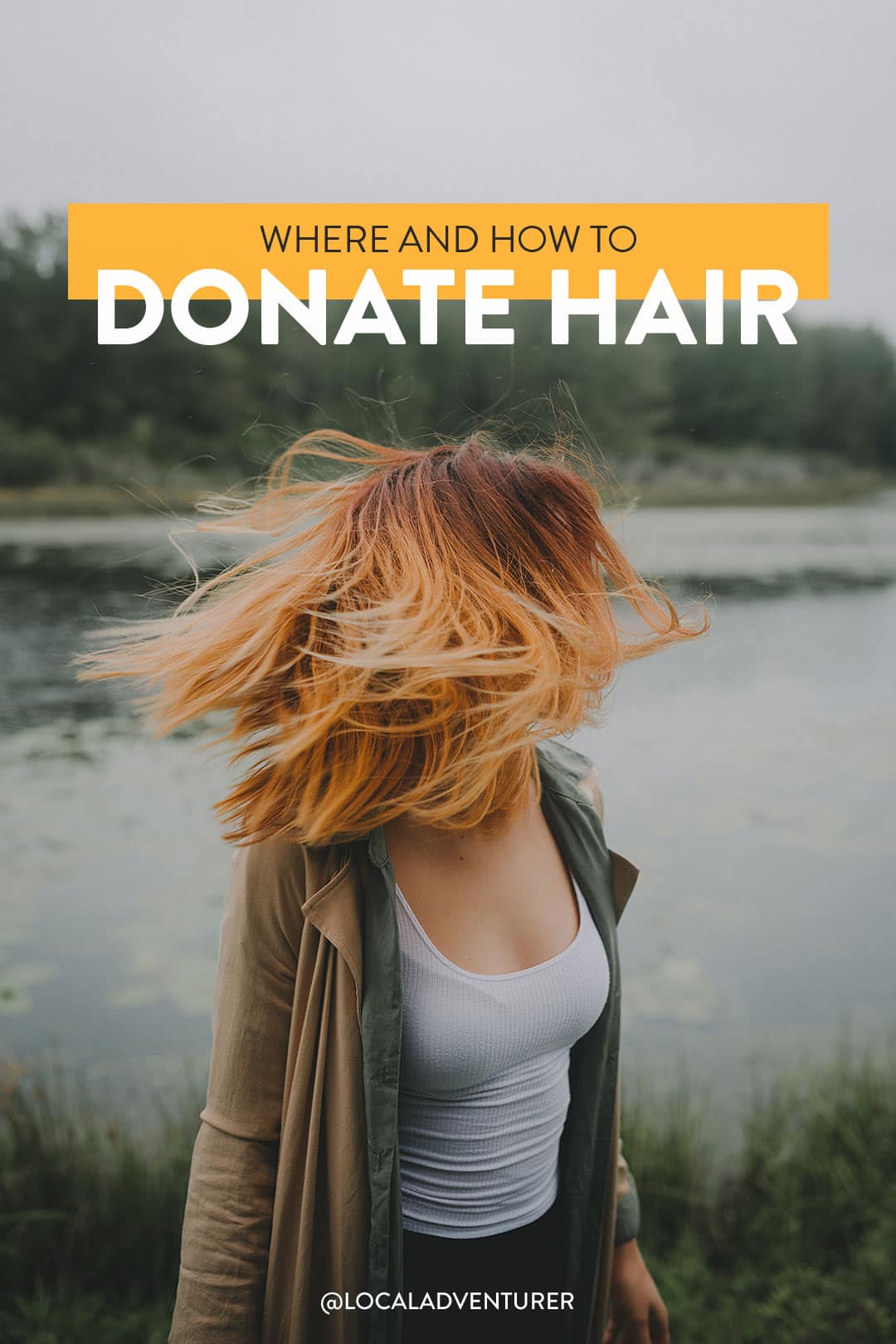 This post may contain affiliate links, where we receive a small commission on sales of the products that are linked at no additional cost to you. All opinions are always our own. Read our full disclosure for more info. Thank you for supporting the brands that make Local Adventurer possible.
Last Updated: August 9, 2023
How to Donate Hair & What You Need to Know
Your hair must be clean and dry.
Take care of your hair. Never overbrush. Use a wide toothcomb after showering.
Your hair can be layered, but the shortest length must meet its minimum requirement.
Cut hair using a rubber band. Leave it in a ponytail or braid. No clippings.
You can tie your hair into at least four to six sections for a more generous donation. You can lose up to 4 inches of hair when pulled into one single ponytail.
Most prefer non-chemically treated hair, but some accept treated hair in good condition.
Most can't accept hair that was cut years ago.
Pull your hair straight to get an accurate length if it is curly.
Don't assume that all organizations provide free hair wigs to patients.
Place hair in a ziplock bag and send it in an outer envelope.
It takes 10 to 12 ponytails to create a wig.
Human hair wigs aren't the first choice for those undergoing chemotherapy because the wigs have to be made to order and can take up to 2 months. Most cancer patients need a wig sooner than that. Also, synthetic hair options have improved to have a natural feel and are now preferred.
Most human hair wig donations go to patients with long-term hair loss (for example, alopecia).
I decided I wanted my hair to go to Pantene because women need some love too!
See More: 51 Beautiful Random Acts of Kindness Ideas You Should Try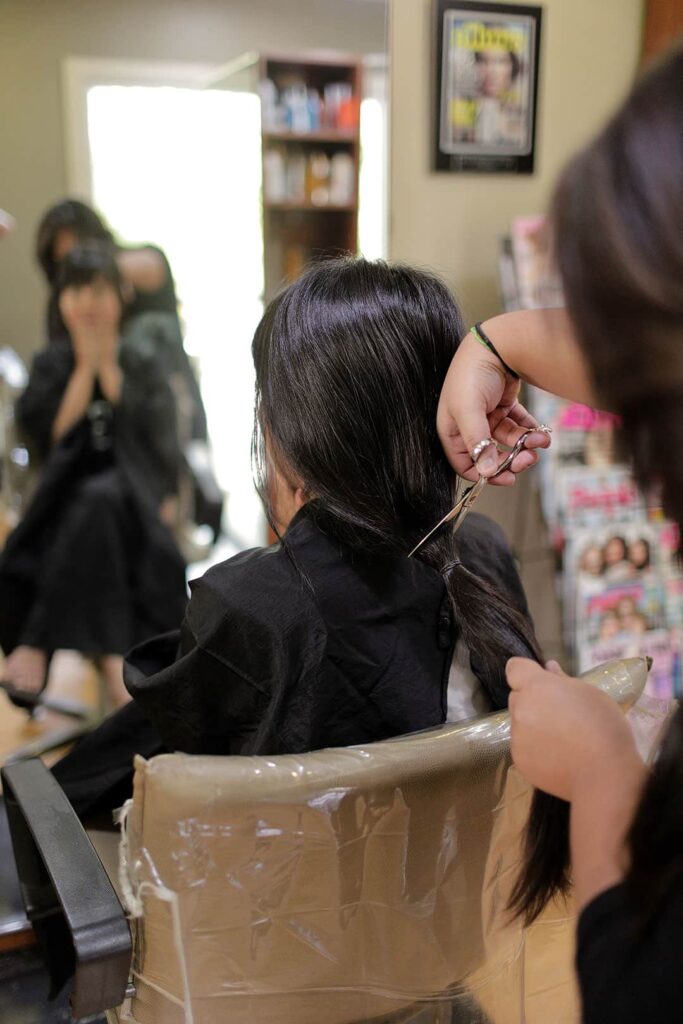 Your Complete Guide on Where to Donate Hair
Request 10 inches or more (but will take as short as 7 inches).
No colored or chemically damaged hair.
You can adopt/sponsor a kid.
Address: Wigs 4 Kids / 30126 Harper Ave / St. Clair Shores MI 48082
Minimum of 8 inches or more (they especially need hair longer than 12 inches).
They give human hair replacements to children at no cost.
Will take chemically treated hair in good condition.
Gray hair is accepted.
Address: Children With Hair Loss / 12776 Dixie Hwy / S. Rockwood MI 48179
Minimum of 12 inches or more (encourage 14+ inches).
No chemically treated, gray hair, or dreadlocks
You can sponsor a child.
Wigs for Kids never charges the families receiving these custom Hair Replacement Systems.
Address: Wigs for Kids – Hair Donation / 24231 Center Ridge Rd. / Westlake OH 44145
Minimum of 14 inches or more.
Offer all services free of charge to families in need.
Address: Chai Lifeline / Attention: Hair Donations / 151 West 30th Street, Floor 3 / New York, NY 10001
Minimum of 8 inches or more.
Accepts colored and gray hair.
They provide free wigs for cancer patients 19 years and under.
Use 2-4 rubber bands to keep the hair together.
Address: 360 Hair Inc. (Hair Donations) / Unit #400 / 5954 200th St / Langley BC, Canada V3A 1N3
Minimum 3 inches or more (Some sites say they accept any length).
Can be dyed, permed, gray, etc.
Does not need to be bundled in a ponytail or braid.
They collect hair clippings and other waste fiber donations and produce hair mats and "booms" (sausage shape) to clean contaminated waterways and storm drains.
Matter of Trust does not accept unsolicited deliveries.
They will email you an address to ship to (contact:

[email protected]

).
Watch this video to learn more.
You can also sell your hair here for $3-$5 per oz if it passes the Industry Standard Qualifications.
Minimum of 12 inches or more.
Accepts Gray Hair.
You can specify the recipient or your hair.
Address: World of Wigs / 2305 E 17th Street / Santa Ana, CA 92705
Note: They have a surplus of hair, so they are not purchasing any currently.
8. Pantene Beautiful Lengths (No Longer Accepting Donations)
Minimum of 8 inches or more.
They give free real-hair wigs for women with cancer.
Cannot be more than 5% gray.
No permed or treated hair with permanent color.
Address: Pantene Beautiful Lengths / Attn: 192-123 / 806 SE 18th Ave / Grand Rapids MN 55744
Note: No longer accepting donations.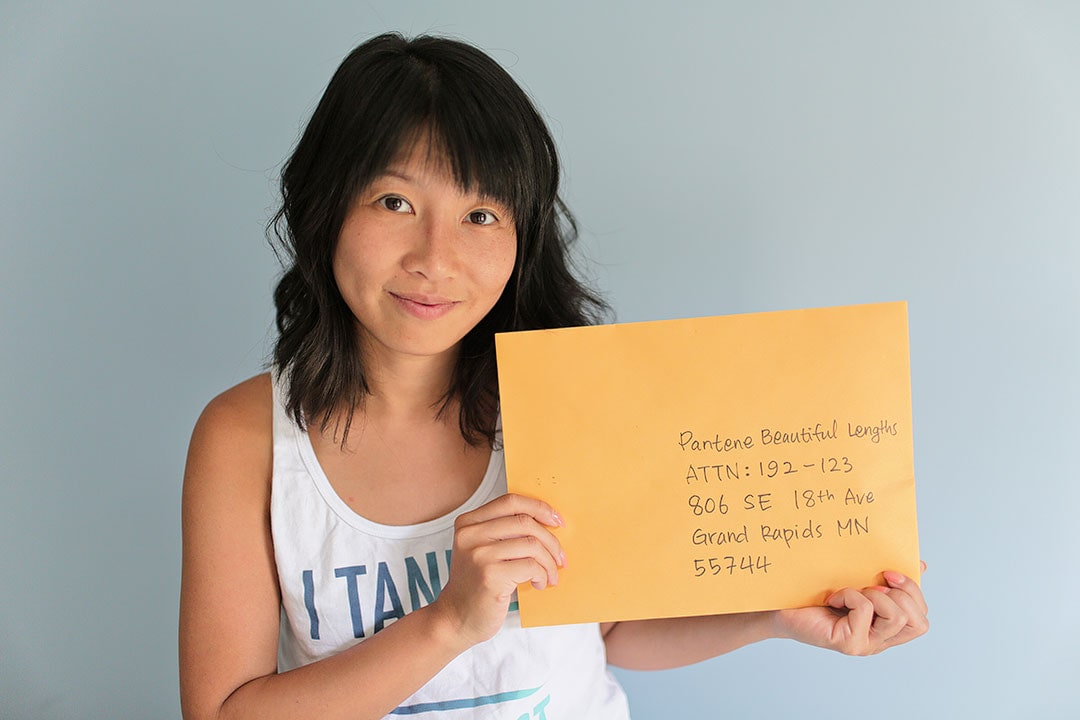 Minimum of 10 inches or more.
They purchase custom prostheses and provide them free of charge to recipients.
Hair that is colored or permed is acceptable.
No bleached hair or dreadlocks.
Gray hair is accepted and sold to offset manufacturing costs.
Address: Locks of Love / 234 Southern Blvd / West Palm Beach FL 33405-2701
Note: No longer accepting donations.
Gives hair for free to children.
Not currently taking donations and working on existing inventory.
Note: They are currently not accepting donations at this time.
What Happens When You Donate Your Hair
Have you ever considered donating your hair? Why or why not?
Did you enjoy this post? Pin it for later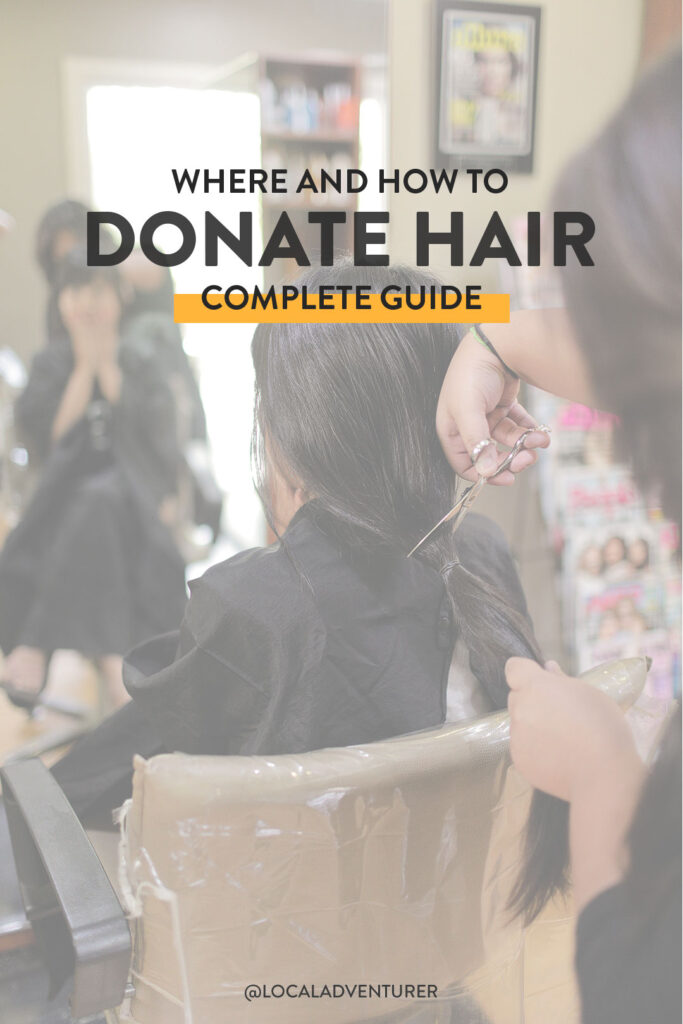 SEE MORE Travel Essentials
⟡⟡⟡⟡⟡
"Discovery consists not of seeking new lands but in seeing with new eyes" – M. Proust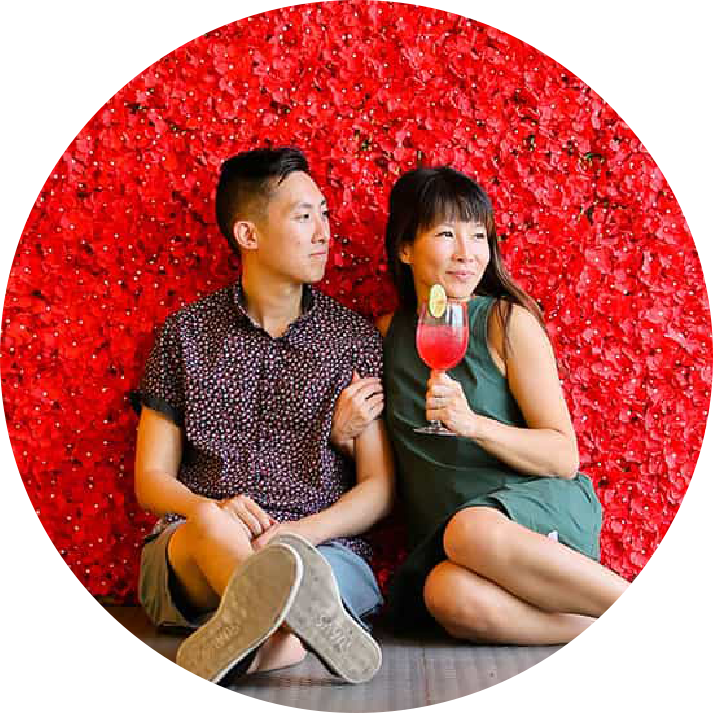 Esther + Jacob
Esther and Jacob are the founders of Local Adventurer, one of the top 5 travel blogs in the US. They believe that adventure can be found near and far and hope to inspire others to explore locally. They explore a new city in depth every year and currently base themselves in Las Vegas.
Follow on Instagram (E + J), YouTube, TikTok, and Pinterest.