Since we are on the topic of gifts this week on my blog, I wanted to share how thankful I am for having the ability to give and also share a list of 9 ways to give back this Christmas / holiday season.
I am learning that generosity is not about giving out of abundance but giving until it hurts. Until you feel the sacrifice and the pinch in your pockets. It's also not about just giving of your money, but giving of yourself. What a difficult thing this is, and I am still slowly learning what generosity is every day.
I loved Mother Teresa's story of a leper who rang the doorbell of the motherhouse:
It was a leper shivering with cold. I asked him whether he needed anything from me. I wanted to offer him food and a blanket to protect himself from the bitter night of Calcutta. He replied in the negative. He showed me his begging bowl. He told me in Bengali: "Mother, people were talking that you had received some prize. This morning I decided that whatever I got through begging today, I would hand over to you this evening. That is why I am here." I found in the begging bowl 75 paise (2 pence). The gift was small. I keep it even today on my table because this tiny gift reveals to me the largeness of a human heart. It is beautiful.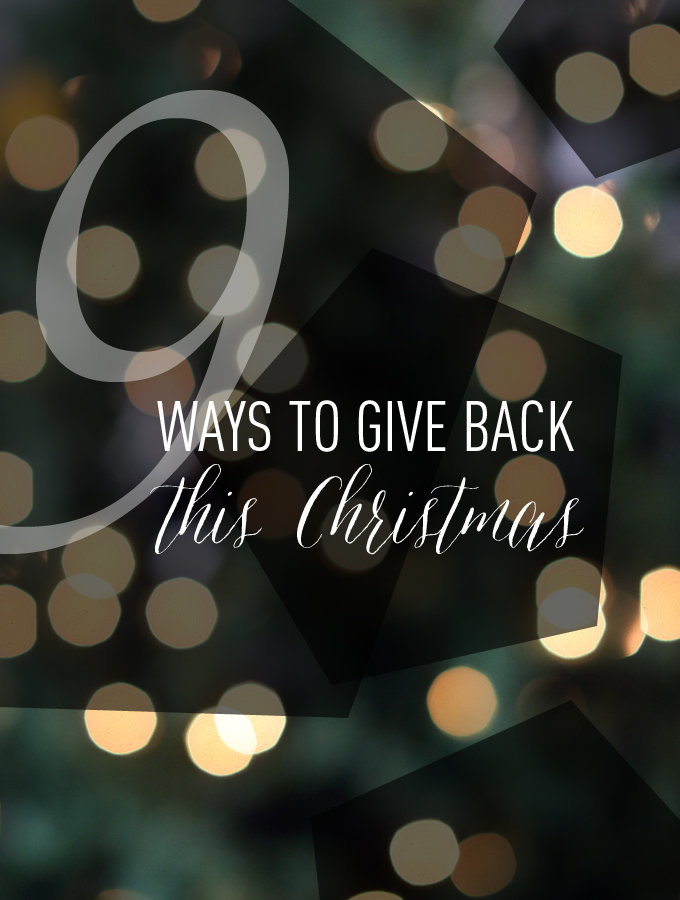 9 Simple Ways to Give Back this Christmas:
1. Buy jewelry from Refugee Beads to support the women who make them. The founder is also a good friend of ours, and I had an opportunity to watch them work and capture some photos. They even taught me a thing or two about jewelry making.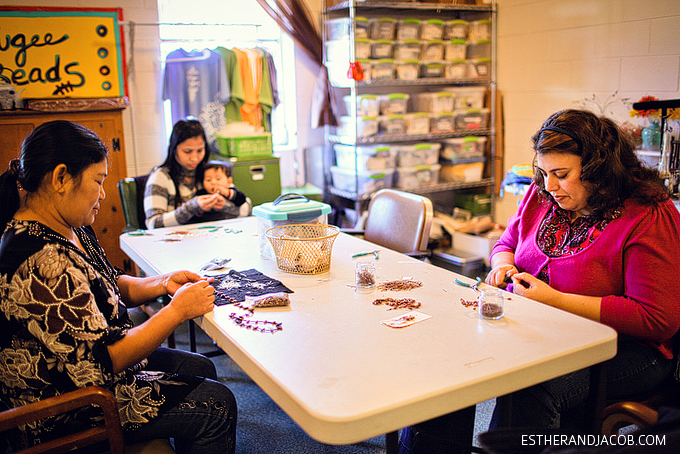 2. Kiva loans – to help someone launch their business or move their business forward. I like that it's not just a free handout and that it promotes entrepreneurship. Be sure to check the ratings. You can also visit my profile and help my current borrowers get fully funded (See "Raising funds") or join the Local Adventurer team. Yay for teamwork! People are extra generous this time of year, so it goes pretty fast.
3. Operation Christmas Child through Samaritan's Purse can usually be a fun activity for a group of people where you gather and put together shoeboxes filled with toys. These shoeboxes are then collected and sent out to children in over 130 countries. They also make it really easy so that you can also virtually pack them online. Similarly, you can host something like this for a local neighborhood and get to know your recipients. To be honest, I'm on the fence about OCC, especially since we are assuming what's an appropriate gift for these kids from our own perspective, but from my experience, everyone who participates usually has a good time.
4. After-school Program Wishlist – Our friend who founded Refugee Beads runs an after-school program in their neighborhood. They provide a meal and homework tutoring. You can purchase something on their wish list and be part of the work they are doing.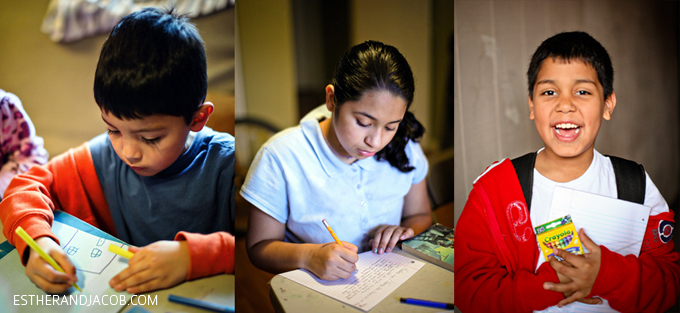 5. Pride for Parents Christmas Market – emphasizes the importance of honorable work and economic empowerment as essential to human dignity. It provides employment with healthcare benefits and quality merchandise at affordable prices, avoiding the spirit-eroding effects of subsidies and handouts. Your gift gives three gifts: a gift of a toy for a child, the gift of pride for a parent, and the gift of a job. You can donate online or shop on their wish list.
6. Thirst Project started by our friend Seth is a movement to bring solutions to the clean water crisis. $25 provides clean water for one person in their lifetime. The Fu will be releasing a Thirst Project video in January, so be sure to check that out.
7. Feeding America – Donate food to your local food bank or shelter. Call ahead to see what they need. Or you can welcome a family in your home for a meal rather than dropping off a box of food. There are a lot of refugees and immigrants and your country is foreign to them. You can show them some hospitality.
8. One Warm Coat collects coats and gives them out to those who need them. You can also personally deliver a coat. In the city of Los Angeles, there is always someone we run into that could use one.
Thanks to friends who continue to work long-term in community development, my practical nurse friend, and books like when helping hurts and toxic charity, it's getting much harder to give blindly. Thanks a lot. -_- It definitely takes a lot more creativity and getting to know the people you want to help than sending a check and moving on. I'm also a bit jaded from what little experience I've had with the charity world, so I always encourage people to check charitynavigator.org to know where your money is going and to get involved when time permits.
I am thankful for having friends who inspire me and keep me grounded. They are wise beyond their years and teach me to give responsibly and continue to challenge me in all areas of my life. I am also very thankful to have parents who have modeled generosity to me even during times when they had very little. I am truly learning a lot from them.
What are some other good ideas to pay it forward this holiday season? This is week 13 of practicing gratitude and you can see all my other gratitude posts by clicking on the banner below: