During our cruise, we visited Playa del Amor (Lovers Beach), which is a small beach on the bay side of Land's End. It's only accessible by boat, but still draws large crowds. Connected on the other side of the beach facing the Pacific Ocean is Divorce Beach.
Both beaches are beautifully framed within unique rock structures. Lover's Beach is much calmer, where you can swim and snorkel, and Divorce beach is too dangerous to swim in with its turbulent water and rip currents. We found it interesting how they named the two connected beaches after relationships, one side calm and the other side turbulent.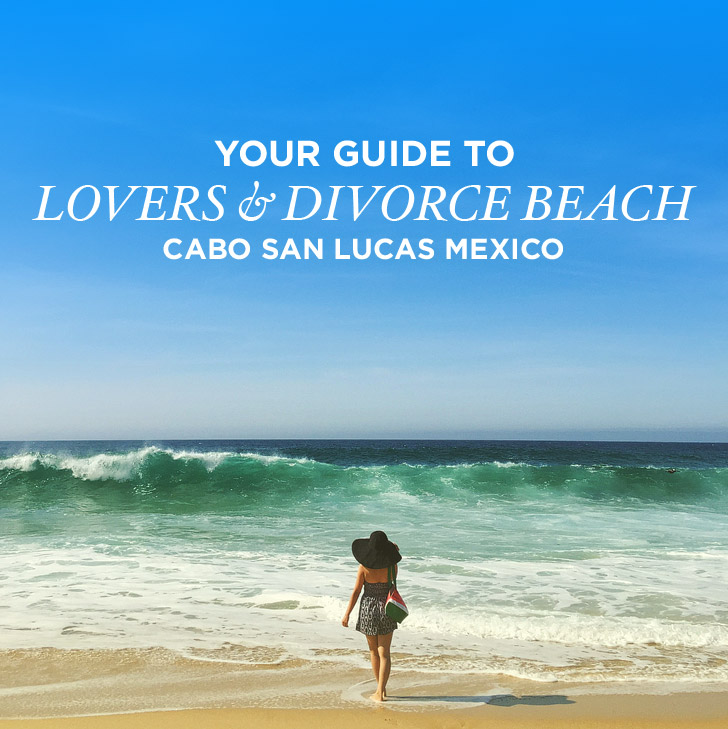 Pin

Pin
We arrived to the beach around 9AM and were luckily some of the first people there. By 10AM, the beach was full of people. YIKES!
Pin

Pin

Pin
Pin
Peter hopped in for a bit and didn't see much snorkeling. Most people laid out on Lovers Beach. The people who wandered over to Divorce Beach took a few photos and headed back to the other side. We thought Divorce Beach was the way to go especially if you're looking for a quiet place to lay out.
Pin

Pin

Pin

Pin

Pin

Pin
Meanwhile on the other side:
Pin
Pin

Pin
Pin

Pin

Pin

Pin
Pin

Pin

Pin
Here's my new favorite pack-away sunhat!! :)
Pin

Pin

Pin
We stayed for 3 hours and our water taxi arrived right on time. After we were picked up, he actually took us around Land's End to give us a tour before heading back to town. We loved our guide, so if you're in Cabo, I highly recommend you find Mr Pengui II! ;) (No, that is not a typo. There are also boats called Mr Penguin, but why go with conventional spelling? haha) It was a great way to start the morning and definitely worth the visit if you're in Cabo San Lucas.
Pro Tips for Visiting Divorce Beach and Lovers Beach Cabo San Lucas:
We chartered a water taxi, which ended up being a glass bottom boat to get there. They were initially asking for $10-15 per person but we were able to negotiate it down to $5 per person plus a $1 dock fee. Watch out for the extra fees.
Some vendors bring water and mangoes to sell, but for the most part, there isn't anything else available, so you want to bring anything you need. We saw some people bringing their own beach umbrellas and chairs.
If there have been storms or if they expect storms, they may close access to the beach. They told us the beach wasn't open in the morning.
Check out our comprehensive guide of Cabo San Lucas.
Would you rather hang out with the crowds at Lovers Beach or hang solo at Divorce beach?
Is Cabo San Lucas a destination you want to go to?
A huge thank you to Carnival for hosting our trip. All opinions, photos, and text are our own.
Thank you for supporting the brands that make Local Adventurer possible.