I honed in on the familiar smell, and like a bloodhound I weaved through the maze of stalls. Then it came into focus. A warm, cozy stall with a sign for Glühwein. I knew once I took a sip of the warm mulled wine, I'd be transported back to my time living in Germany.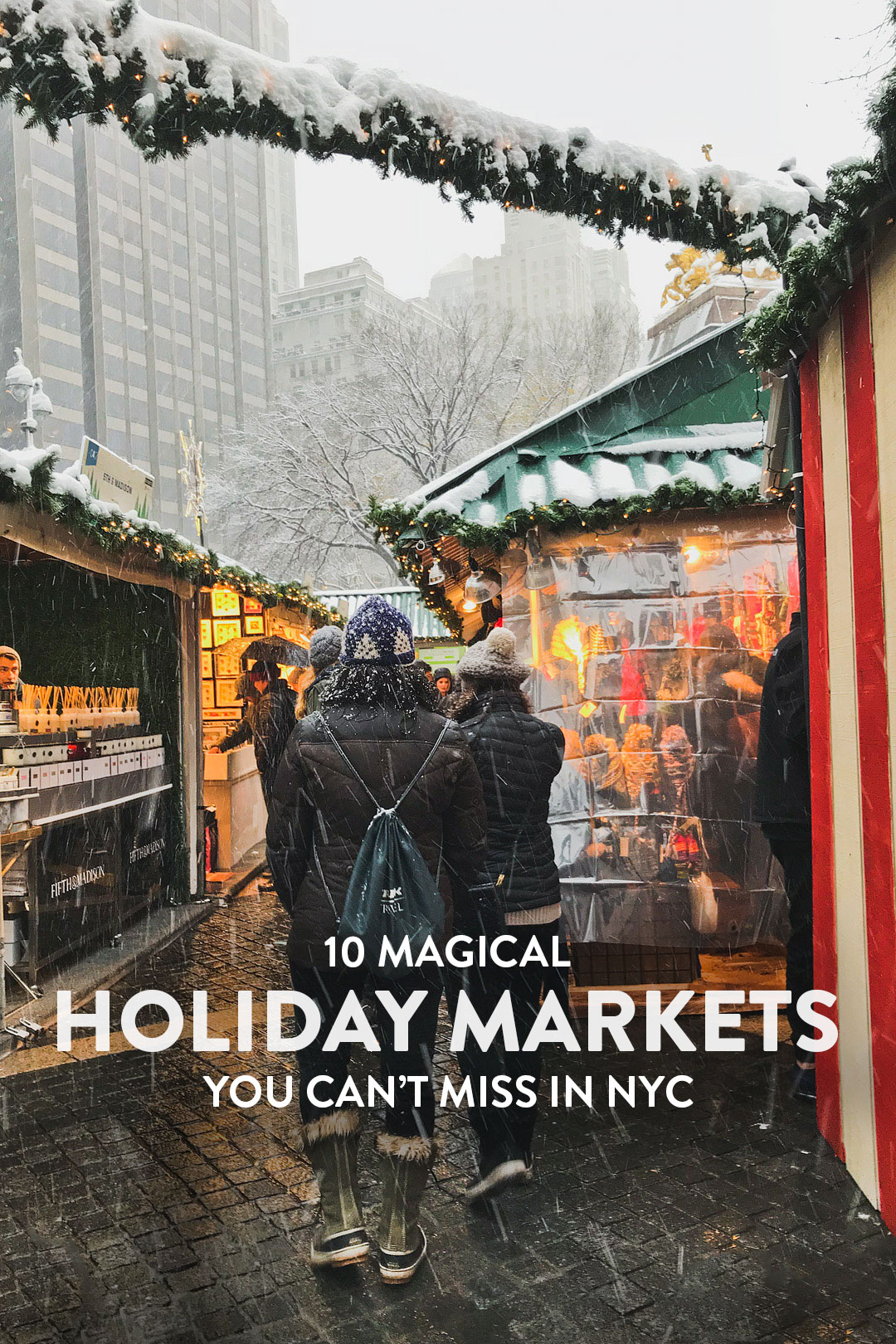 This post may contain affiliate links, where we receive a small commission on sales of the products that are linked at no additional cost to you. Read our full disclosure for more info. Thank you for supporting the brands that make Local Adventurer possible.
Last Updated: October 20, 2022
Christmas Markets in NYC To Visit This Winter
Christmas is one of the most magical times to visit NYC. There are only a few things that can get me out of the apartment during the winter, and one of which are the Christmas Markets that pop up throughout the city. Despite the cold and the crowds, I love visiting them to get in the holiday spirit. There are four major holiday markets in the city, and many smaller ones that open for an even more limited time. Be sure to stop by one of these markets while they are around.
40th to 42nd Street between 5th and 6th Avenue, map
Dates: Rink Opens October 28, 2022 (Skate Rink Open until March 5, 2023)
Hours: Daily: 8 AM – 10 PM / Select Weekend and Hholiday Hours: 8 AM – Midnight
This is one of the most centrally located holiday markets and our favorite one to hangout if we had to pick one of the markets. There are over 100 stalls selling clothes, hats, mittens, jewelry, local foods, and more. It has the best ambiance, and people watching. While you're there, you can also watch ice-skaters or get on the ice yourself.
Local Tip: The ice skating rink is free if you have your own skates.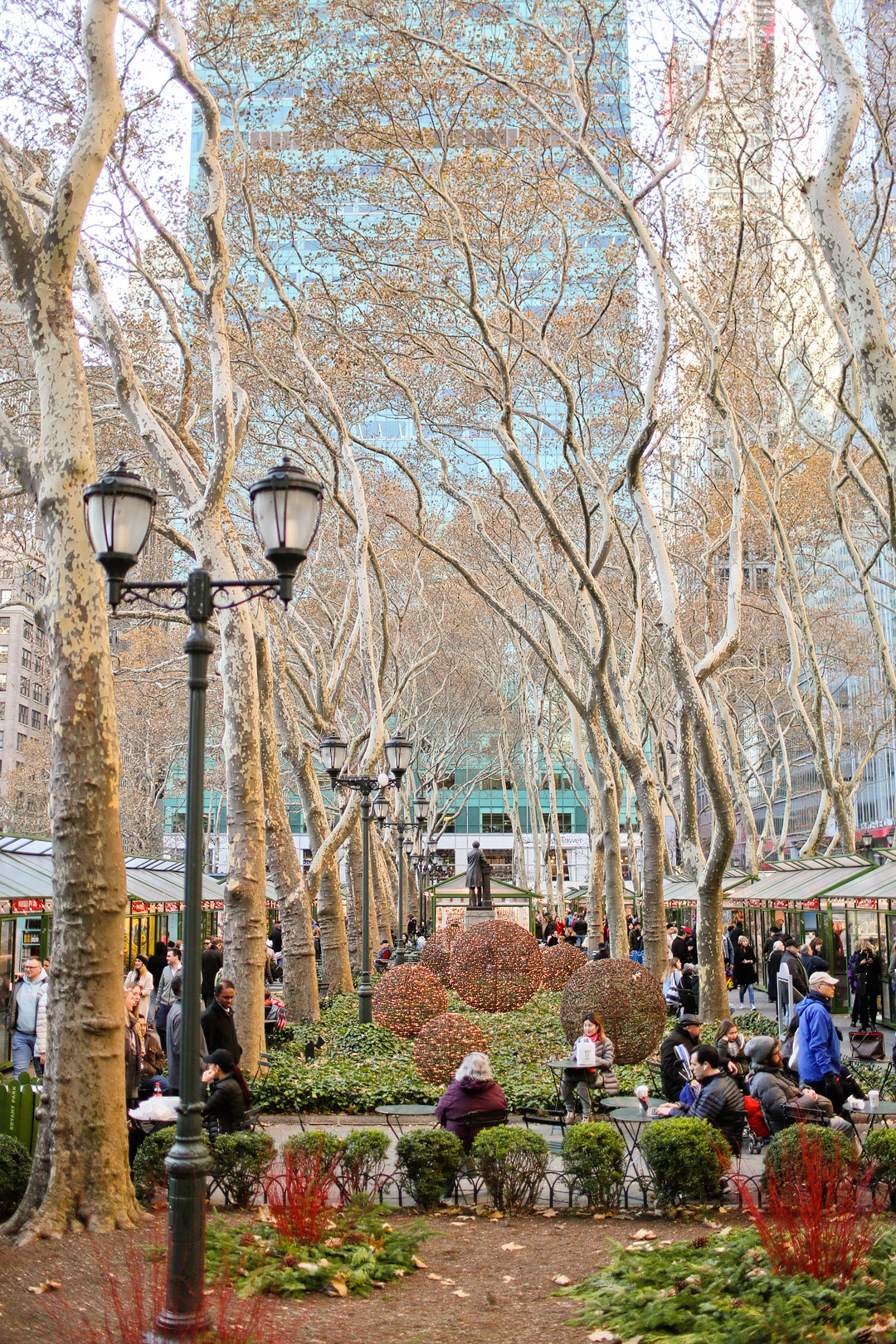 201 Park Ave S, New York, NY 10003, map
Dates: November 17 to December 24, 2022 (closed Thanksgiving Day)
Hours: TBA
This is our favorite market to shop at. It's set up in a large semi-circle and there are over 100 vendors with gifts, jewelry, crafts, and sweet and savory treats.
Local Tip: This is the market where we found our Glühwein last year.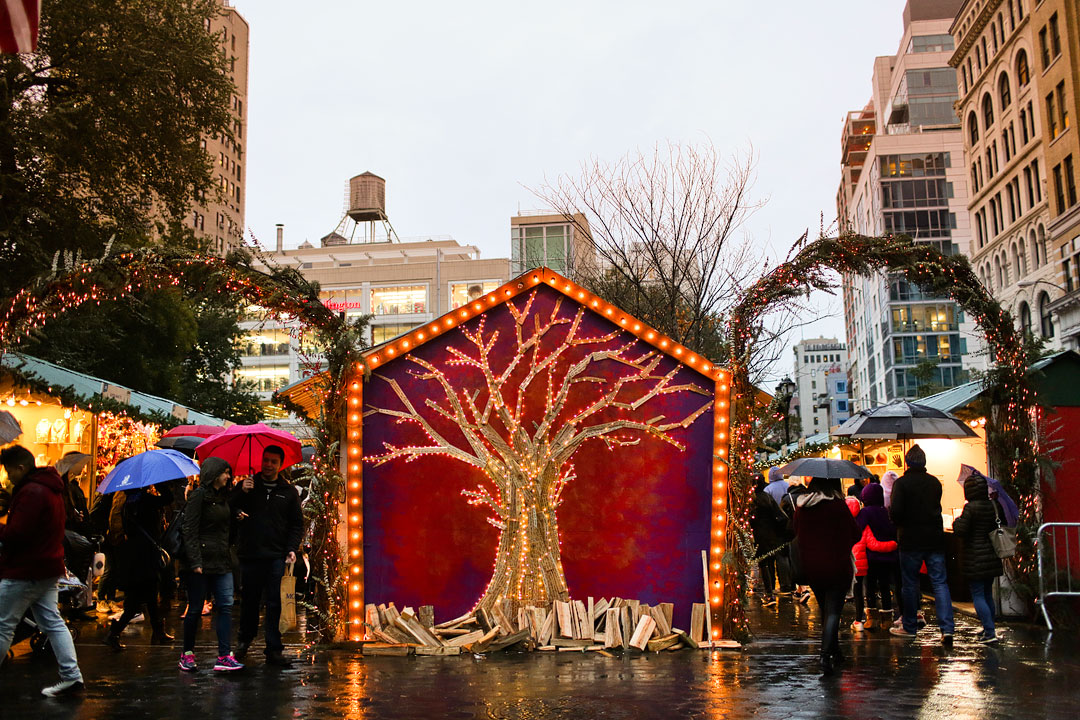 89 E 42nd St, New York, NY 10017, map
Dates: November 14 to December 24, 2022
Hours: TBA
If you're looking for a holiday market and want to avoid the cold, head to Grand Central. It's small, but indoor is hard to beat. This indoor market has over 70 stalls selling art, clothes, bags, toys, and more. While you're there, you can also stop by the food court and try some of the most popular food in the city. 
Local Tip: Do yourself a favor and try the Coconut Creme at Doughnut Plant. It's our favorite!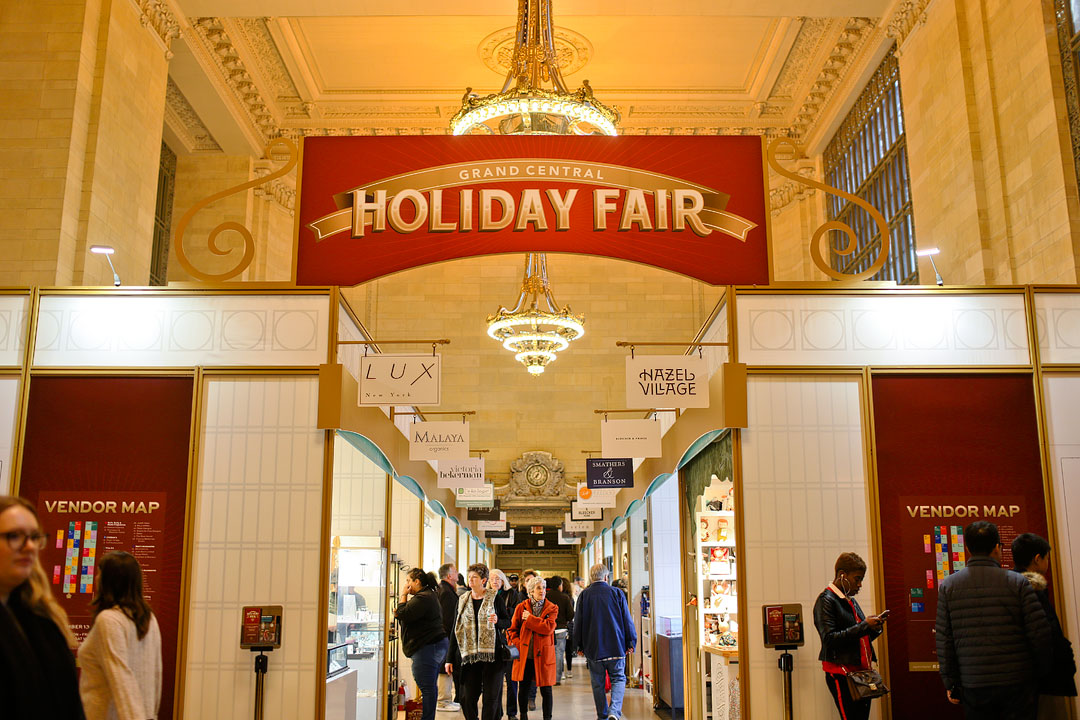 Columbus Circle, 59th Street and Central Park West, map
Dates: November 28 – December 24, 2022
Hours: TBA
This is the smallest market out of the main ones, with over 60 vendors, but it's a great location if you plan on spending time in Central Park. Shop the goods, pick up a warm drink, then head over for some ice skating at Wollman Rink.
What to Pack for Winter in NYC
Have you been to any New York Holiday Markets? If so, where?
Did you enjoy this post? Pin it for later
SEE MORE CITY BUCKET LISTS
"Discovery consists not of seeking new lands but in seeing with new eyes" – M. Proust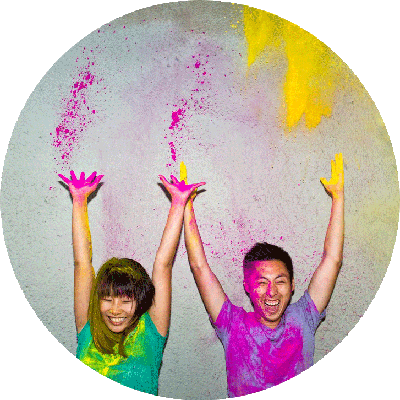 Esther and Jacob are the founders of Local Adventurer, which is one of the top 5 travel blogs in the US. They believe that adventure can be found both near and far and hope to inspire others to explore locally. They explore a new city in depth every year and currently base themselves in NYC.