My priorities shifted mid-month, so I ended up cutting out some of my november goals, but then I started slacking even more after spending a week in Vegas. Vacations always tend to throw me off. I get extremely lazy, usually binge eat, and never exercise. This time around, although I did overeat and let some laziness creep in, we managed to get in a few workouts in the hotel room. That's unprecedented! Now, I know what was once impossible for me can be done!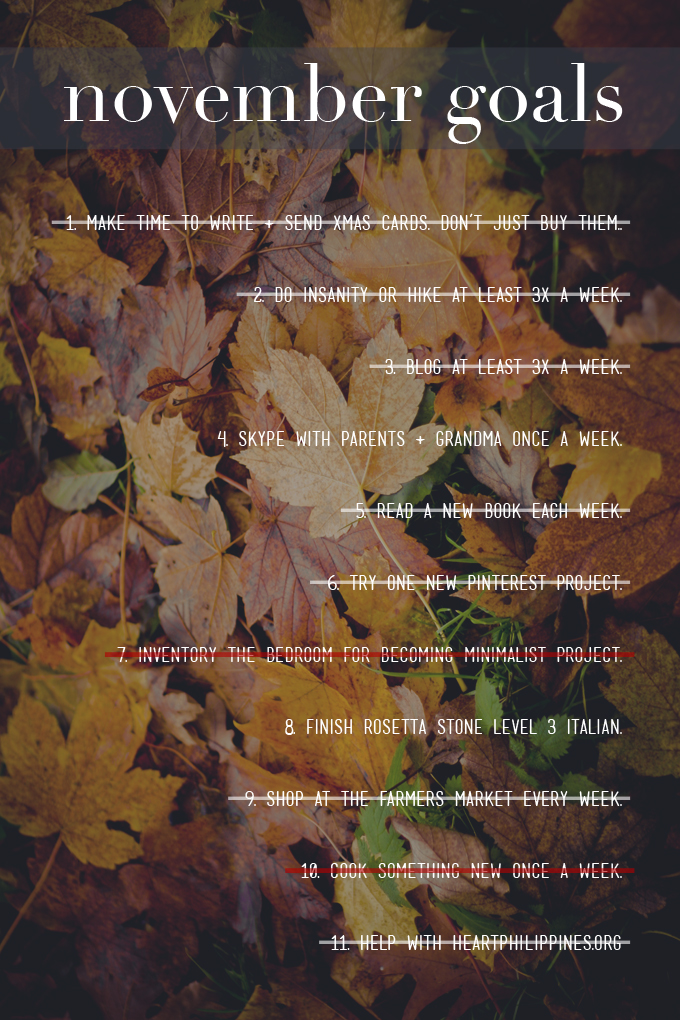 Pin
Last month on the blog:
Books I Read in November:
I did not finish Rosetta Stone Italian. I managed to do 5/8 lessons, which I am okay with. The thing I regret the most is not skyping with my parents and grandma every week. I skyped them the first two weeks, which is still more than I normally talk to them, but I really have no excuse. I get really agitated when people say they didn't have time to do XYZ even though it is still very important to them. You always make time to do what is important. I'm sorry to say that I didn't prioritize them last month. If something else came up, I chose to prioritize something / someone else.
I didn't always have a great relationship with my family, but in 2009 after I got back from Germany, I've been making an effort to understand them (and to not be a bratty teenager who still emerges from time to time 10+ years later), and they've been making an effort to understand me. I know I need to make a conscious effort and make time to check in with them once a week. Life is so fragile, and the days we have with our loved ones are numbered. Even if all my other goals unravel at the seams, I need to make time for the people I care about. Note to self.. once again!
And now… My 10 Monthly Goals for December: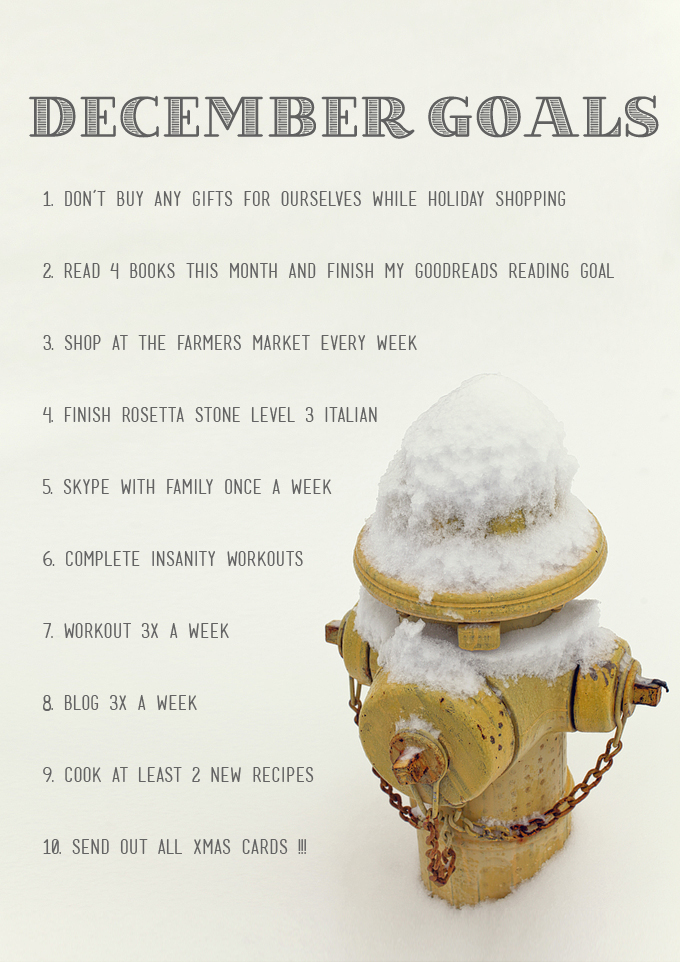 Pin
What's something new you're trying to do this month? Wanna join in on any of the goals I'm doing? It's always easier when it's a group effort! What's a resolution you hope to finish up before the new year?
Instead of blogging weekly goals, I will do them monthly and see how that goes. Feel free to check out some of my previous weekly wishes here:

Pin