I wanted to blog about expressing gratitude all month, but I feel like I've just been playing catch up. I haven't had much of a chance to express how grateful I am to the people around me. I haven't taken the time to notice random encounters in everyday life where there are always opportunities to express my gratitude. It really is that simple, but I've been bogged down by all my other goals for the month. In an effort to kill two birds with one stone, I decided on making some Thanksgiving crafts. That way I can express my gratitude and try out a new pinterest project for the month.
Thanksgiving Turkey Craft: DIY Mason Jar Turkey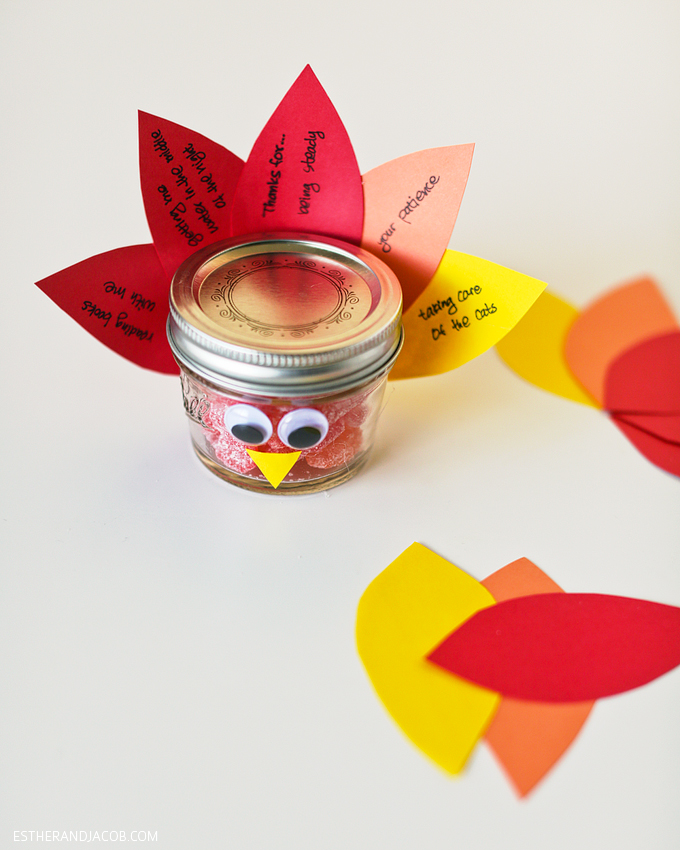 Pin
What you need
4 oz mason jars (I got these)
candy of choice (mine was Swedish fish and sour patch kids)
glue gun / double-sided tape and regular glue for kids
scissors
googly eyes
construction paper in colors of choice
MORE:  15 Incredibly Creative DIY Travel Projects to Work on Right Now
Directions:
Fill a mason jar with your candy of choice.
Cut approximately 4 inch long feathers out of construction paper.
Cut out 1-inch triangles for beaks.
Write the recipient notes on each feather. I chose to pick things I was thankful for.
Glue the googly eyes and beak onto the mason jar.
Either glue or use double-sided tape to attach the feathers to the back.
Changes and Notes:
You can view the post where I got the idea here, which was originally meant for kids. I didn't add the gobbler next to the beak, because I personally thought it was cuter without it. I also modified the colors to look more age-appropriate and thought it would be a fun gift for adult friends / big kids. Who doesn't love candy anyway? :)  The gratitude mason jar turkey in the photos is one I made for Jacob. I used sour patch kids because he's always telling me I'm like a sour patch kid – sour on the outside, sweet on the inside. I was really picky about the way I wanted it to look, but you can also use leftover Halloween candy.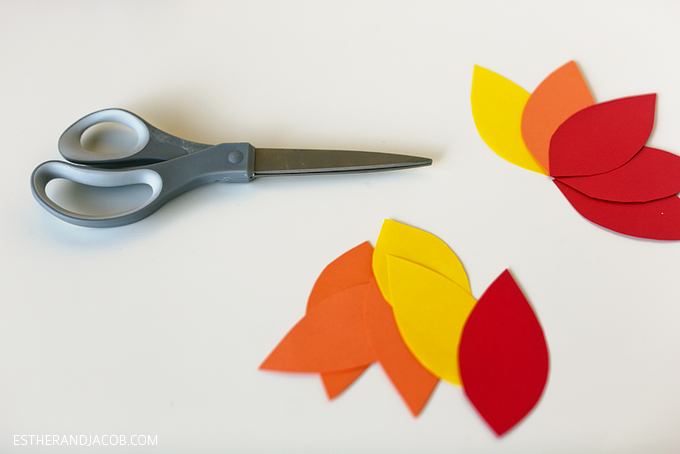 Pin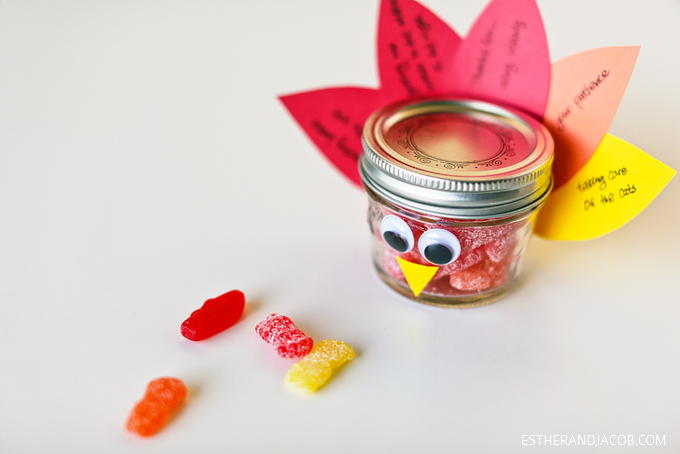 Pin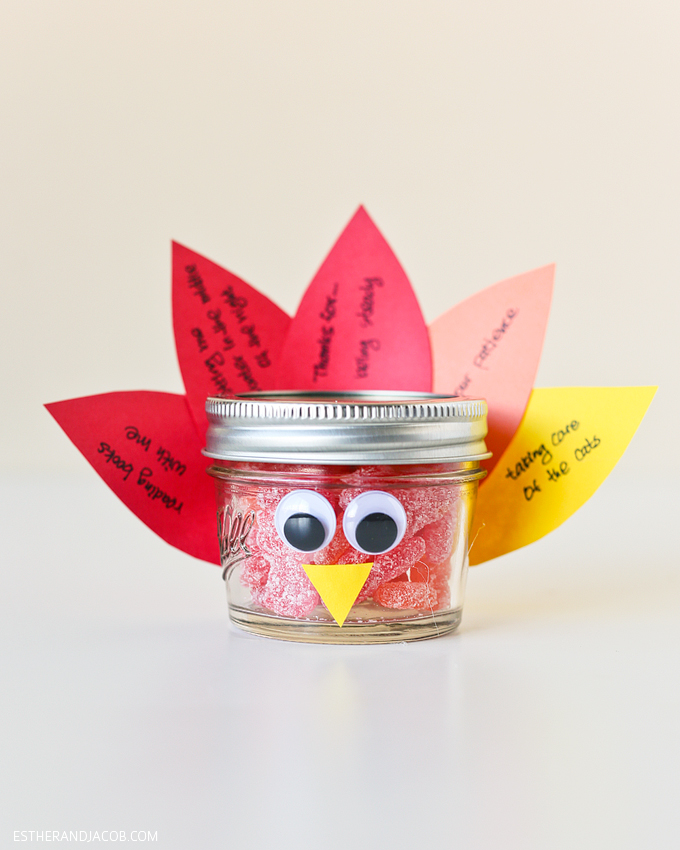 Pin
I thought about trying to do a new Pinterest project per month, but I feel like I have a lot going on already. Maybe I'll try it for 2014! :) The only other Pinterest project I've done and posted was melted crayon art.
What's a DIY project that's been in your queue? Can you think of some other creative ways to express your gratitude?
My favorite gratitude quote of the week by Gertrude Steine: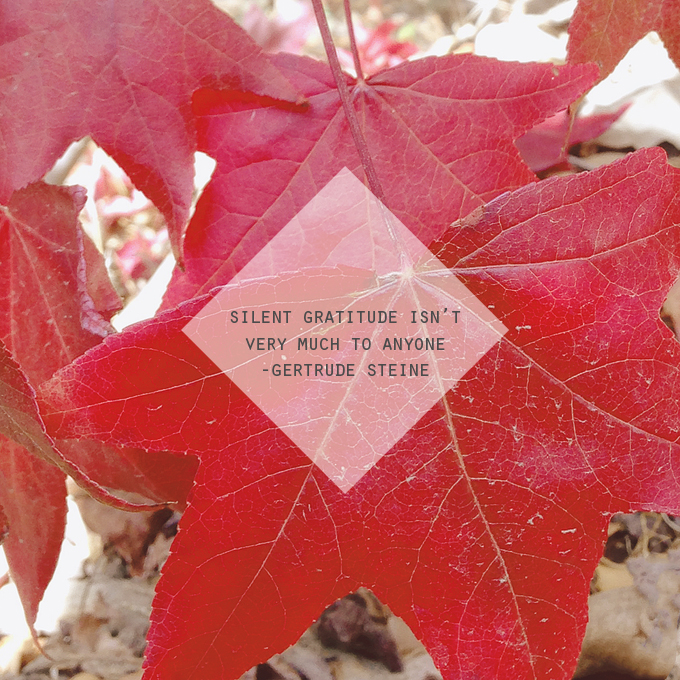 Pin