I said I would learn and post a recipe every Friday, but my priorities have shifted this past week. I'm slacking on several of my goals / weekly wishes. Some nights I have stayed up till 5am feeling overwhelmed trying to do it all. I can't do it anymore. We are still a go on all the others, but I will have to call it quits on a few of my goals this month to do what matters most. Priorities change, and that's okay.
You know yourself best whether you're slacking off or something better came along that was more worthy of your time.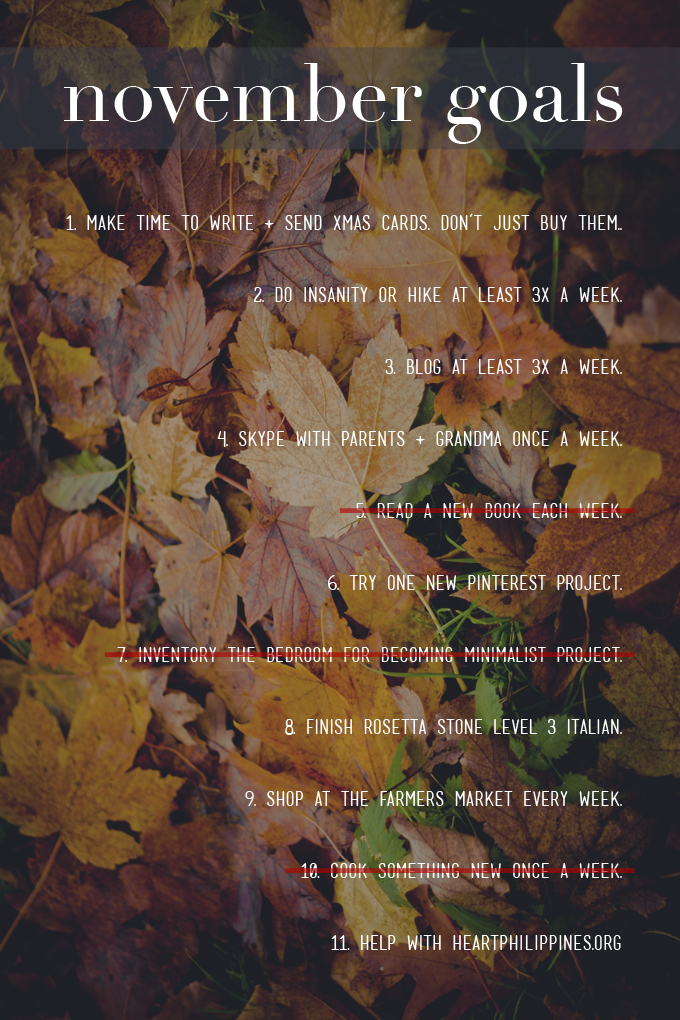 Pin
We started a Heart Philippines campaign with many others. I posted a little about it last Wednesday, but basically, it's about us creatives making a community effort to support the Philippines.
So instead of getting my goals checked off, I've been teaching myself html and css, which has been kind of fun. But I've also been scouring the web for news stories, and I have to say… everything out there is depressing. On top of the disaster in the Philippines, I just read that 80 people were publicly executed in North Korea. Even the people around me have been having their own personal disasters. It's been a heavy week and too much to handle in one week.
I've spent my week feeling utterly helpless. The needs are endless, and what I can give is just so little. I keep having to remind myself that even if I'm not making any sort of world impact, I can still help make a world of difference to at least one person. I have to focus on that one person and try my best. I think we can all grow our capacity to love and give to that one person.
Some ways I countered the feelings of hopelessness last week:
Listening to TedTalks. Lots of inspiring stories there.
Eating lots of donuts and candy. I know this will have repercussions, though.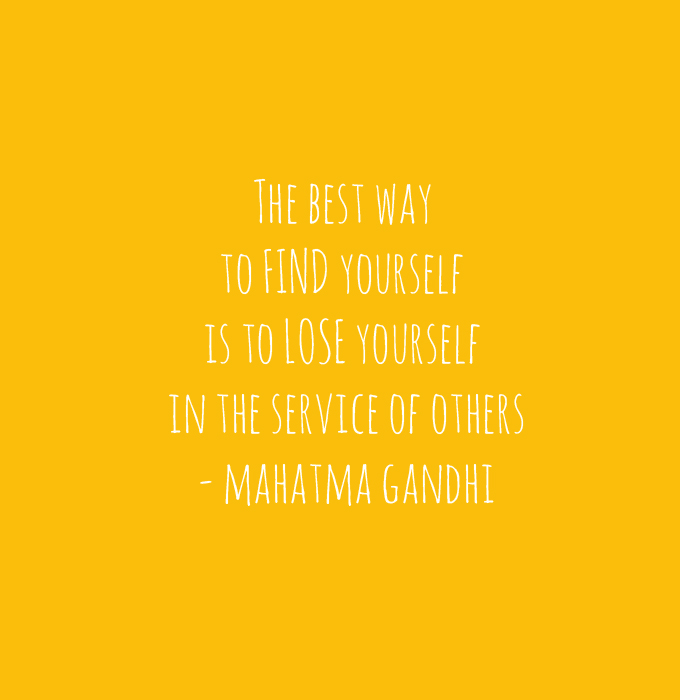 Pin
If you're a creative and share the same vision, I'd love for you to join and be part of Heart Philippines too! The organization we're in partnership with has already been sending medical supplies to the Philippines, which they need most now. Many who have survived the typhoon are dying due to infection. Even a few dollars can make a difference!
We encourage you to donate to any organization you choose, but please research first! It's as easy as going to Charity Navigator and typing in a charity's name to see how much money goes into the relief efforts. Many charities have high overhead costs, and using third-party fundraising platforms like Causes, FirstGiving, Stayclassy also takes a percentage. I know everyone needs to paid, too, so it's perfectly fine to help pay administrative costs, but it's good to know where exactly your money is going.
If you'd like to be part of Heart Philippines, you can do one or both of these things:
Reach out to your network of people. We all have a platform to share and inform.
Give your own money or get creative and use your talents to fundraise. Examples: Bloggers can offer sponsorships to those who donate X dollars. Youtubers can give away signed t-shirts and do skype thank yous. If you love to bake, you can do a bake sale. Musicians can sell mp3s with proceeds going to Philippines. Photographers can do sessions. Photo educators can give away seats in their workshop.
I love that the possibilities are endless if you are a creative.
I don't want to be spamming you with the same message constantly, so this will be my last blog post onHeart Philippines.
Check out some of my previous weekly goals or monthly goals by clicking the banner below:
Pin