We went on our very first river cruise with Scenic last month. Besides knowing our start and end, we had no idea what to expect from a river cruise, much less a Douro River cruise. I was excited to think for the first time in a while, we didn't have to plan out our entire itinerary in my typical OCD fashion.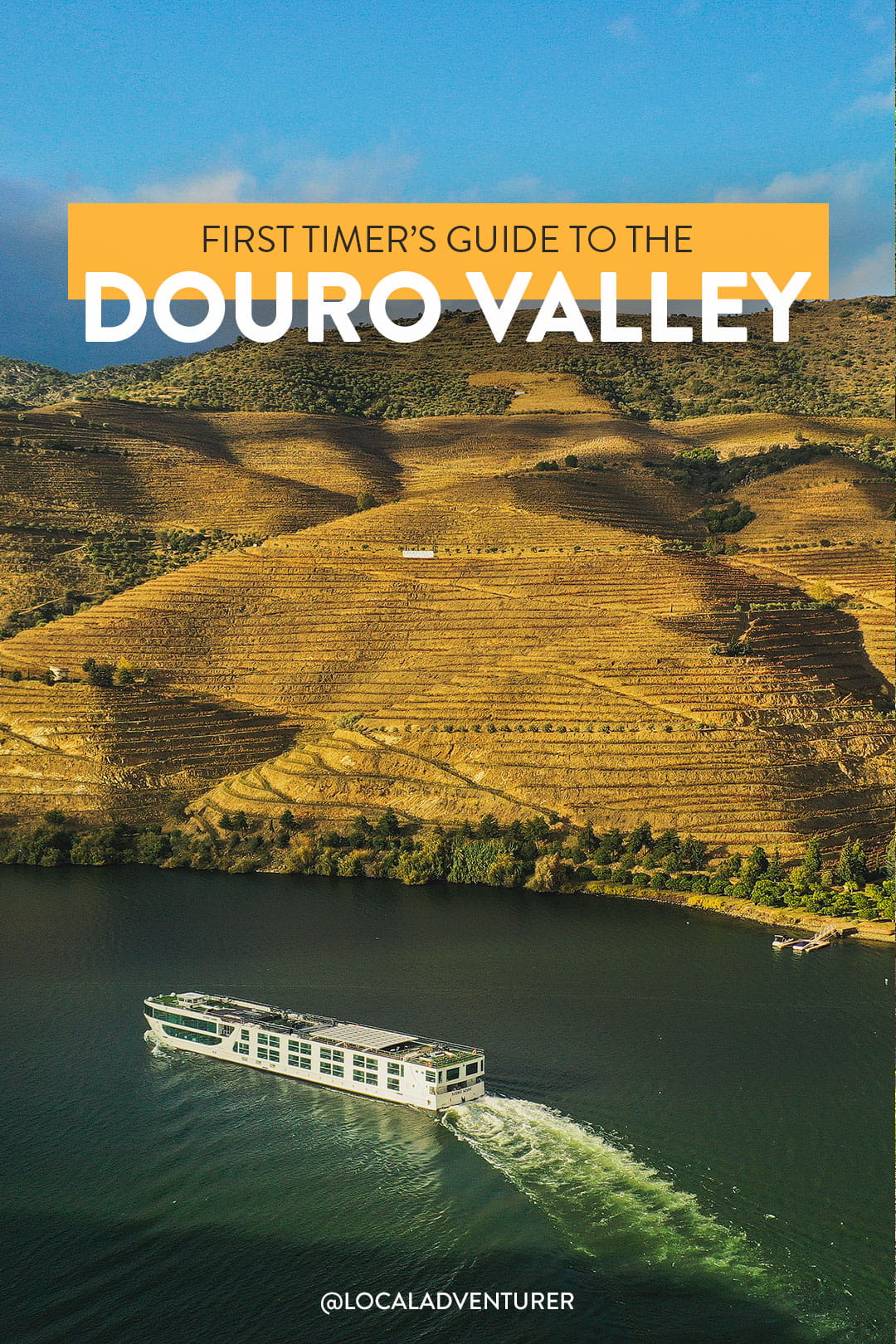 A big thank you to Scenic River Cruises for hosting our trip. All opinions are always our own. This post may contain affiliate links, where we receive a small commission on sales of the products that are linked at no additional cost to you. Read our full disclosure for more info. Thank you for supporting the brands that make Local Adventurer possible.
Last Updated: December 2, 2019
What You Need to Know Before Your First Douro River Cruise
River Cruises vs Ocean Cruises
We've been on a few ocean cruises before but river cruises have a completely different feel, and I can see why people fall in love with it.  Here are a few key differences:
River cruises are much more intimate and smaller.
They focus on Port excursions and culture over flashy on board entertainment.
Distances between ports are shorter, and you're exploring a new city or village every day vs having days at sea.
Shore excursions and extra items are included in the fares for river cruises. Scenic was truly all inclusive, which meant you didn't have to think about money at all once you were on the ship.
You don't get sales pitches for duty-free items, photography, art, jewelry, etc.
Wifi is included and actually works (except when passing the locks).
In case you've never been on one, we're sharing what to expect to help you plan for your future trips.
Overview of Douro River Cruises
Douro River cruises take you from Porto, Portugal to Vega de Terron, Spain. Although these cruises have a few different itineraries, most of them start and end in Porto.
Cruise packages range from 6 to 15 days, and most longer itineraries also include land travel to cities like Lisbon or Madrid. Our cruise was 8 days, which felt like the perfect amount of time on the river.
Unlike most other river cruises, the ships can only travel during the day due to the difficulty of navigating the Douro river at night and the locks you have to pass through.
The five locks dictate your ship's schedule and the captain has to coordinate times each day. This also makes it very important to pay attention to each day's schedule as it can change.
The cruise director makes announcements as you approach each lock, and it's worth paying attention to at least once if you've never been through a lock before. They have very little margin of error.
You spend most of the cruise exploring the beautiful landscapes of the Douro River Valley in Portugal, which has been a UNESCO World Heritage Site since 2001. You also typically get one day trip to Salamanca, Spain.
Compared to other popular river cruises in Europe, the Douro River is still relatively unknown. Not too long ago, there were only 5 ships that cruised the river, but as its popularity has grown, there are 25-30 ships now. 
Some of our favorite moments on the cruise were spent being the only foreigners exploring small towns and villages.
Pro Tip: If you're looking for luxury, Scenic is the only 5-star ship that cruises the Douro River.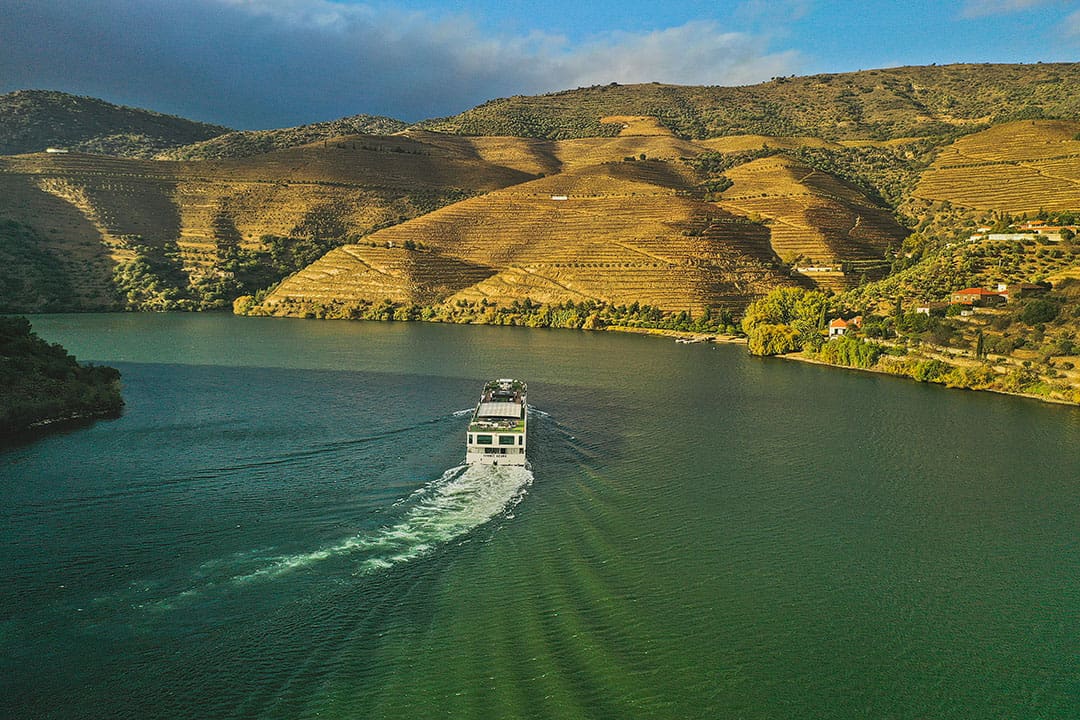 About the Douro River Valley
The Douro Valley is a beautiful wine region known for its Port wines and a wide variety of table wines. I don't think I've had so much wine on one trip before as they never stopped stealthily filling our glasses.
The microclimate is also great for olives, almonds, and more recently a wide variety of other fruits, which I was happy to see appear in our daily menus.
Beautiful terraced vineyards and quaint villages on rolling hills filled the landscape. It's no surprise that I came home with thousands upon thousands of photos.
Within Portugal, only a few major Portuguese towns are along the river, it's mostly made up of countryside estates and small villages. UNESCO designated it as a World Heritage Site because of its significant architecture and history.
As you explore, it really feels like you've stepped back in time. They've preserved much of their culture although you can tell it's slowly fading away like everywhere else.
The Douro River is the third-longest river in the Iberian Peninsula flowing from Spain to Portugal. It runs 557 miles but the majority of the Spanish side is considered unnavigable, which is why cruises stop shortly after the border.
Along the river, fifteen dams help regulate the water flow. Five are in Spain, five are along the border, and the last five are in Portugal. 
The Portuguese dams, which have locks built in, allow boats up to 272 feet long and 37 feet wide to pass through. The Carrapatelo Dam is the highest lock with a maximum lift of 115 feet.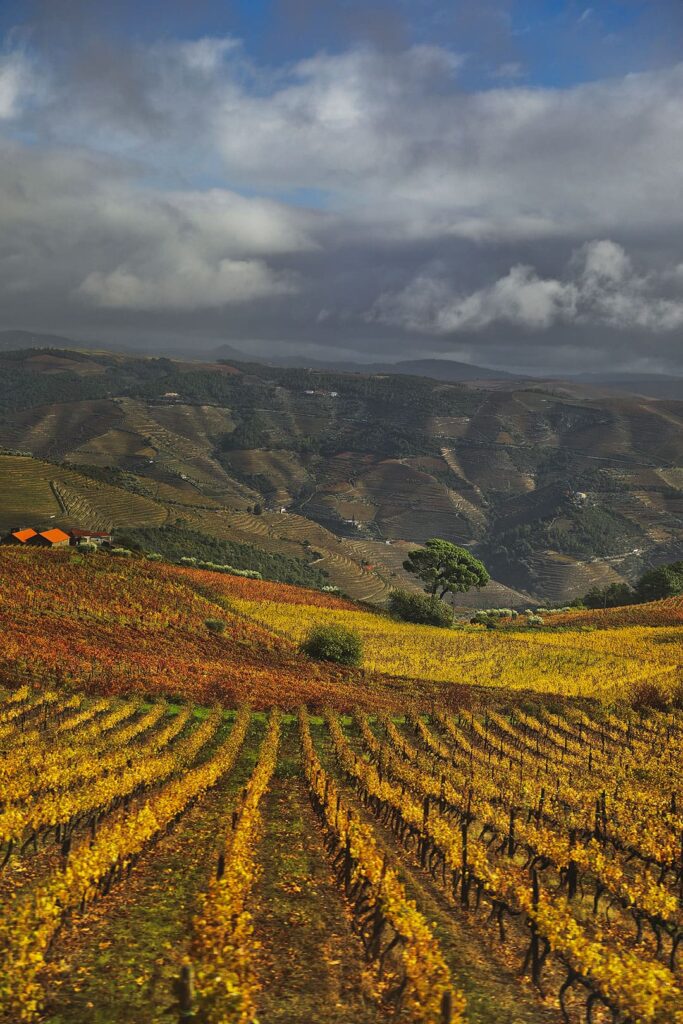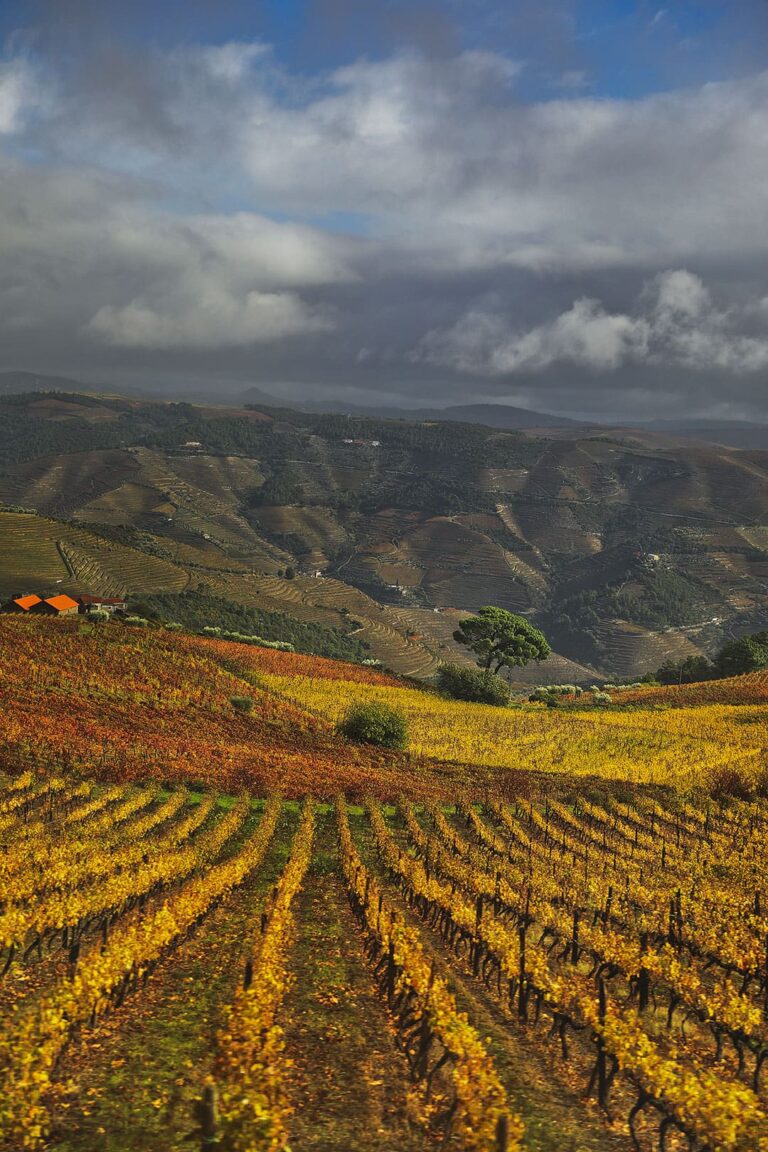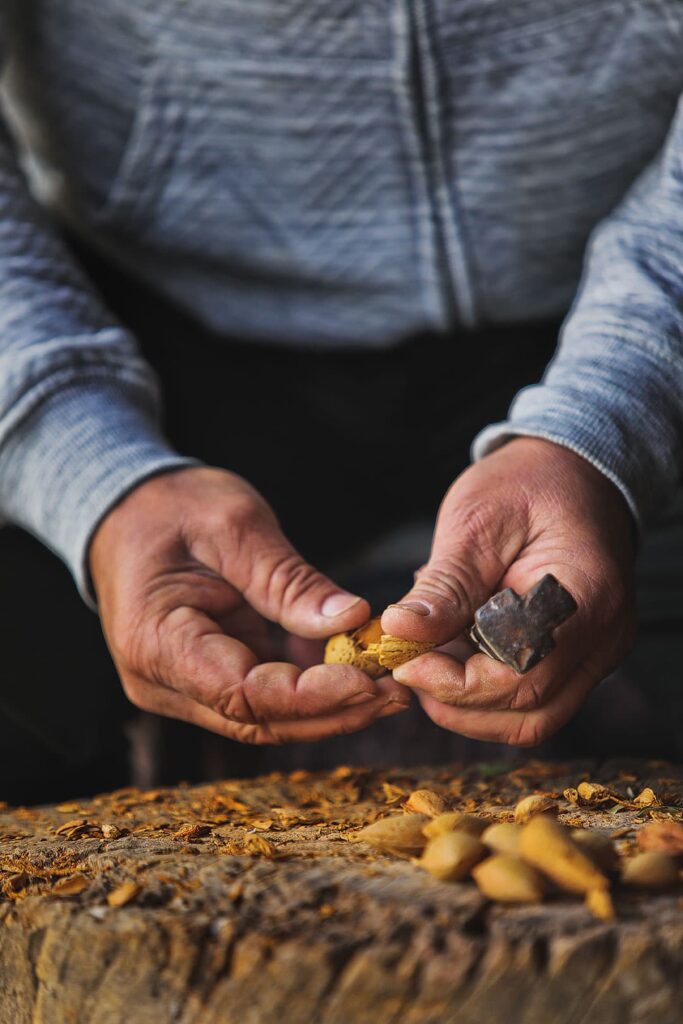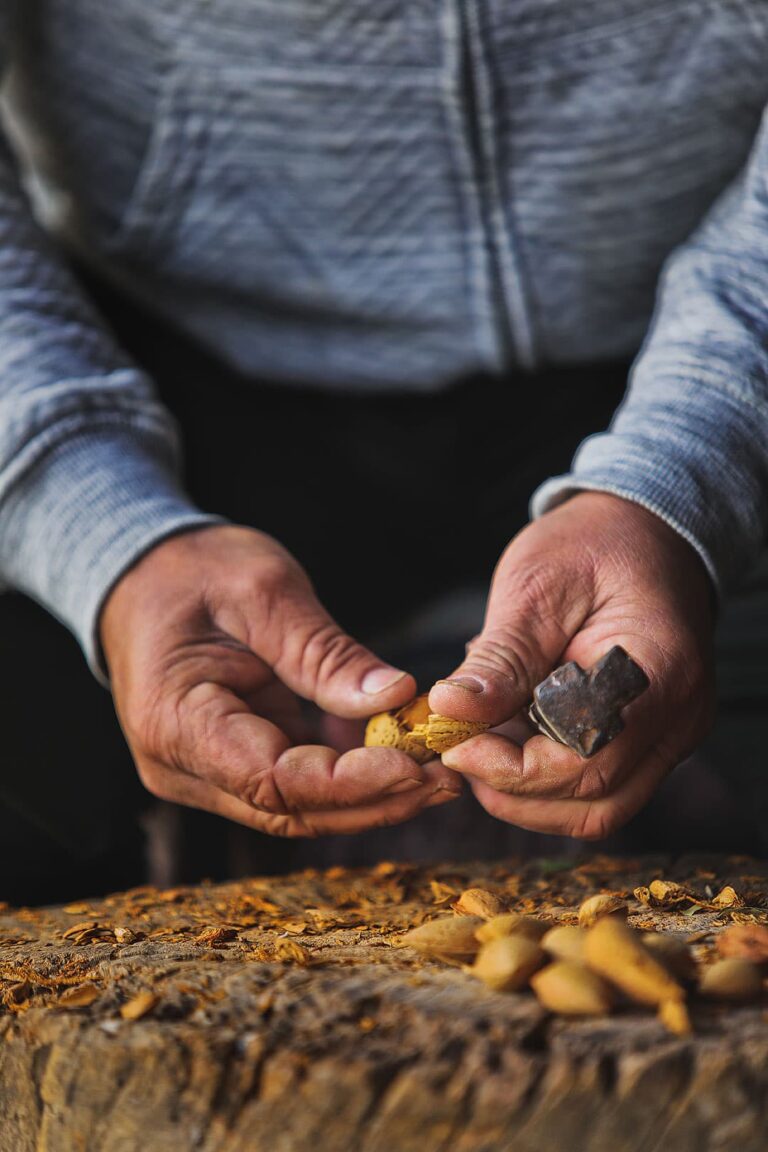 Prominent Cities and Stops
Although each cruise has their own itineraries, these are some prominent cities visited by most Douro River cruises.
Porto, Portugal
Porto was designated a UNESCO World Heritage Site in 1996. It is Portugal's second-largest city and has a wide variety of architecture, ranging from medieval to modern. Most cruises show you the highlights of Porto.
Régua, Portugal
Régua is at the western edge of the port-wine region. It's the area's largest riverside town and home to the Douro Museum, which is a great intro to the region and its Port wine.
Pinhão, Portugal
Pinhão is full of wineries and located at a beautiful bend of the Douro River roughly 15 miles up the river. The town itself doesn't have much to explore but is a great launching point to explore places like Lamego, known for its beautiful church at the top of over 600 steps and Mateus Palace. We walked the stairs from top to bottom enjoying the views from every landing. 
Pochinho, Portugal
You dock here to explore the Côa Valley, a prehistoric rock-art site. Visiting the small village of Freixo de Numao to learn how they roast almonds with different flavors and taste them was the highlight of our trip. They were the best we've tasted, and needless to say, we had to make room in our luggage to bring a few bags home.
Barca d'Alva, Portugal
A small village with the ruins of a castle atop a hill. You can see Spain on one side and Portugal on the other.
Vega de Terrón, Spain
This is the furthest inland your cruise goes. From here, you take a day trip to Salamanca, Spain.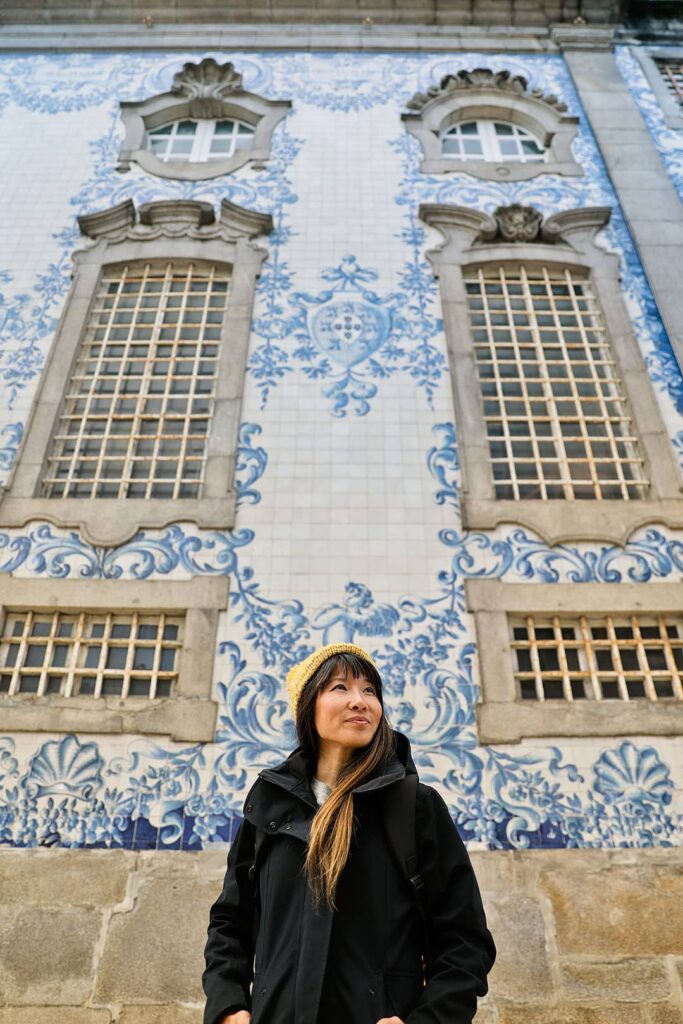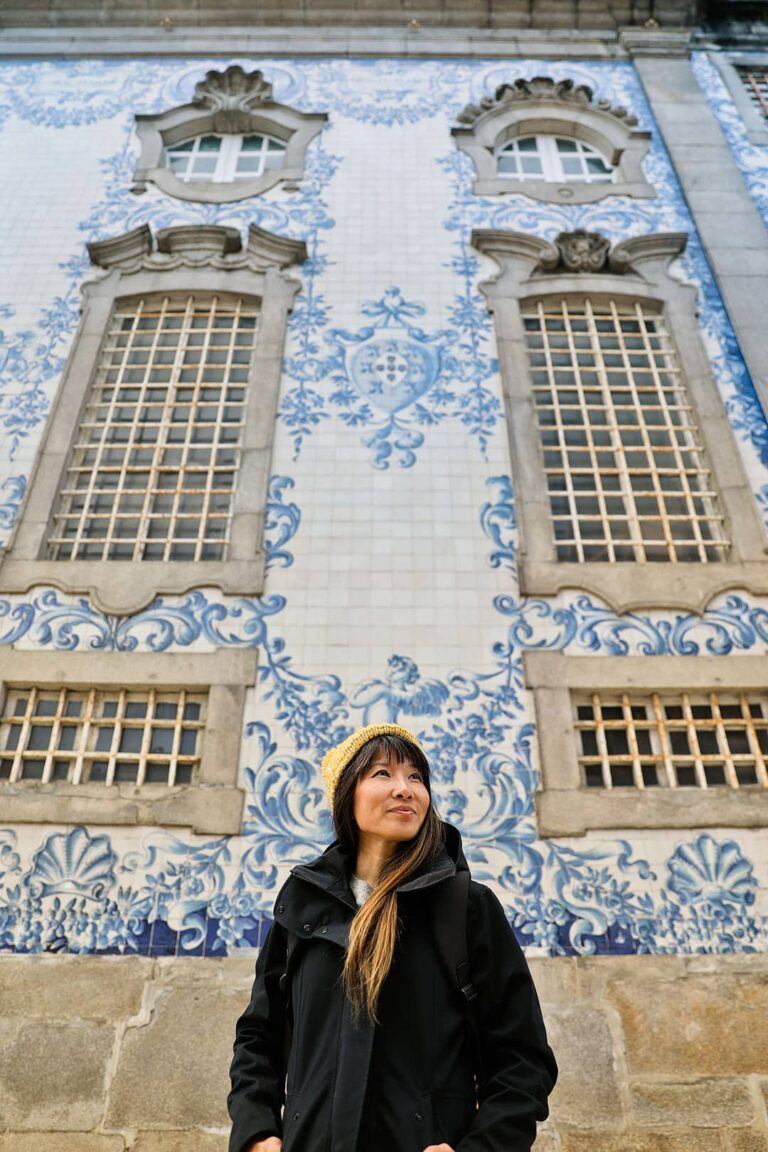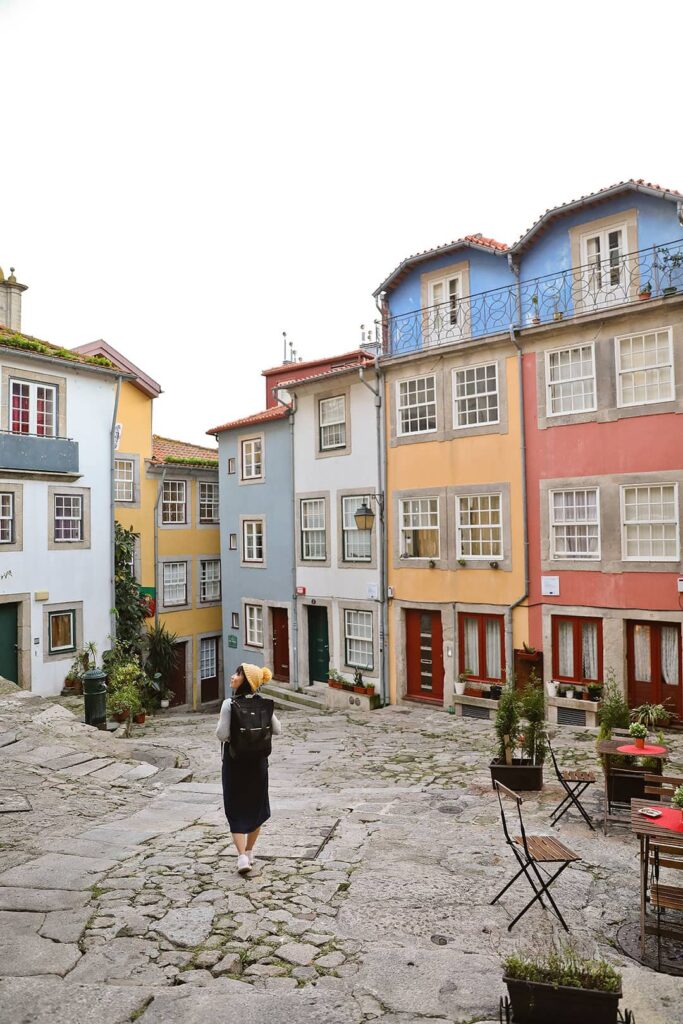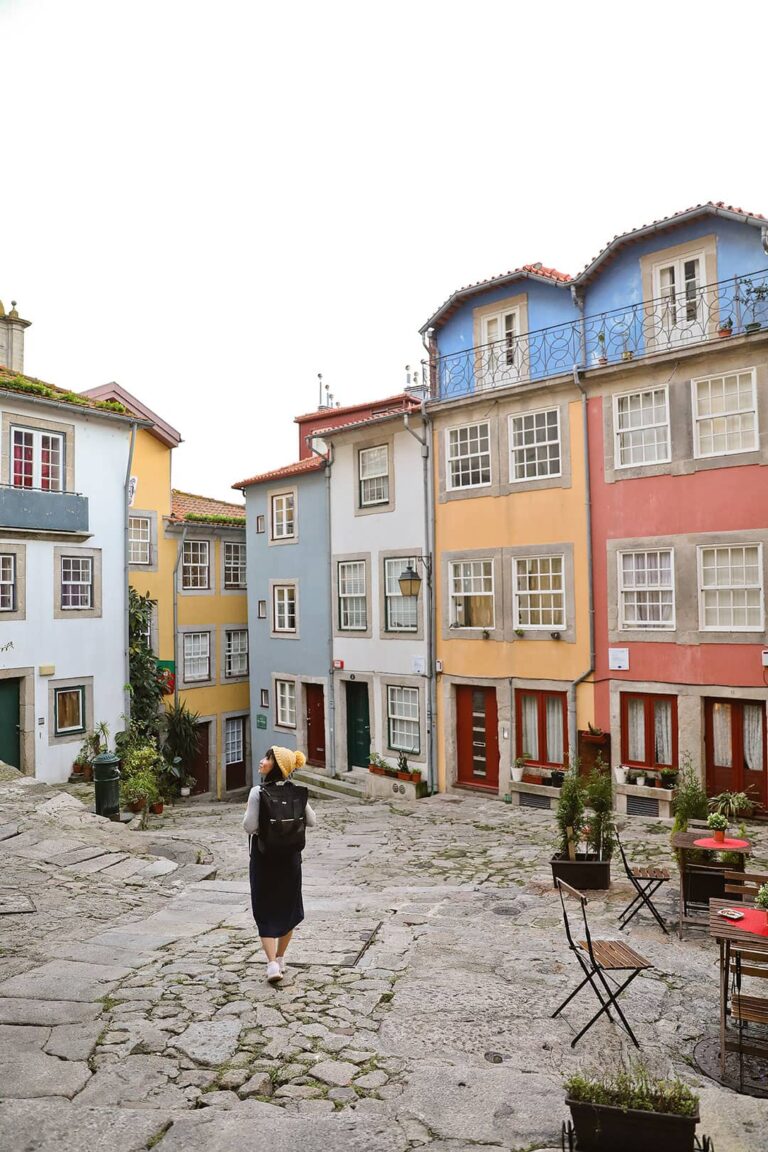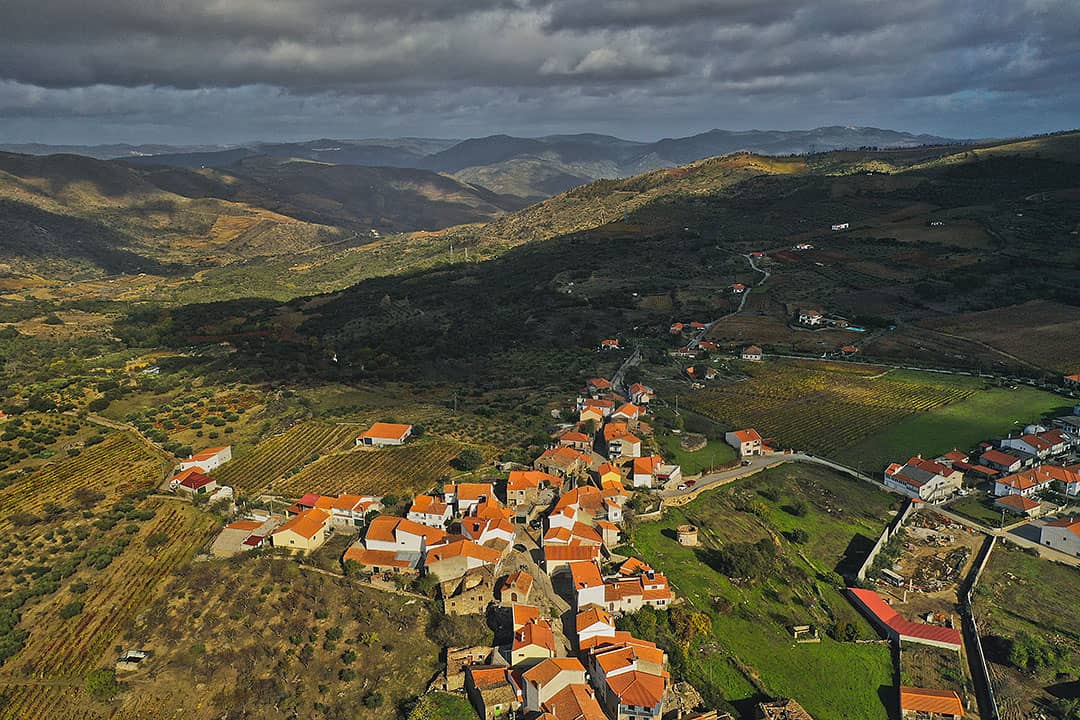 Cais de Miragaia, 4050-430 Porto, map
Since most Douro River cruises start and end in Porto, it makes it logistically easy. Multiple transportation companies can get to and from the airport, and we saw signs that Uber is now accessible here.
Most ships are located at the Douro River Cruise Terminal, located in Vila Nova da Gaia just across the river. The exception is Scenic with its own port on the Porto side, which makes exploring the city very accessible.
Any Scenic booking includes transportation to and from the airport. After we got through customs, it was easy to spot the Scenic sign, and we waited for a few others that arrived around the same time before heading the van.
From there, they drove us through town telling us about the city and pulled up right next to the river where the Scenic Azure waited for us.
Before our final night, they gave us a pick-up time (ours was a painful 3:30 am since we had a 6 am flight). Just like our arrival, they shuttled us to the airport so we didn't have to worry about anything.
Pro Tip: If we were to do this trip again, we would add at least an extra day before or after to explore Porto. We loved how photogenic the city was and that much of city is walkable.
Scenic refers to their ships as spaceships. When I first read that, I thought were referring to having a clean design, but it turns out they were talking about how spacious it. is. We heard from other guests that have been on a number of river cruises that it really lives up to its name.
The Scenic Azure holds 96 guests in 48 cabins, and they are the only 5-star ship on the Douro river among the 25-30 ships that currently cruise the river. In addition to that, there are 40 staff ready to make your experience amazing.
Besides your room, the lounge is the center stage of the ship. All the briefings happen there and there's also a full open bar where people can hang out. The top deck has a pool and lounge seating, which we didn't get to take full advantage of due to the rainy weather.
The main dining room is under the lounge, where you have all your meals.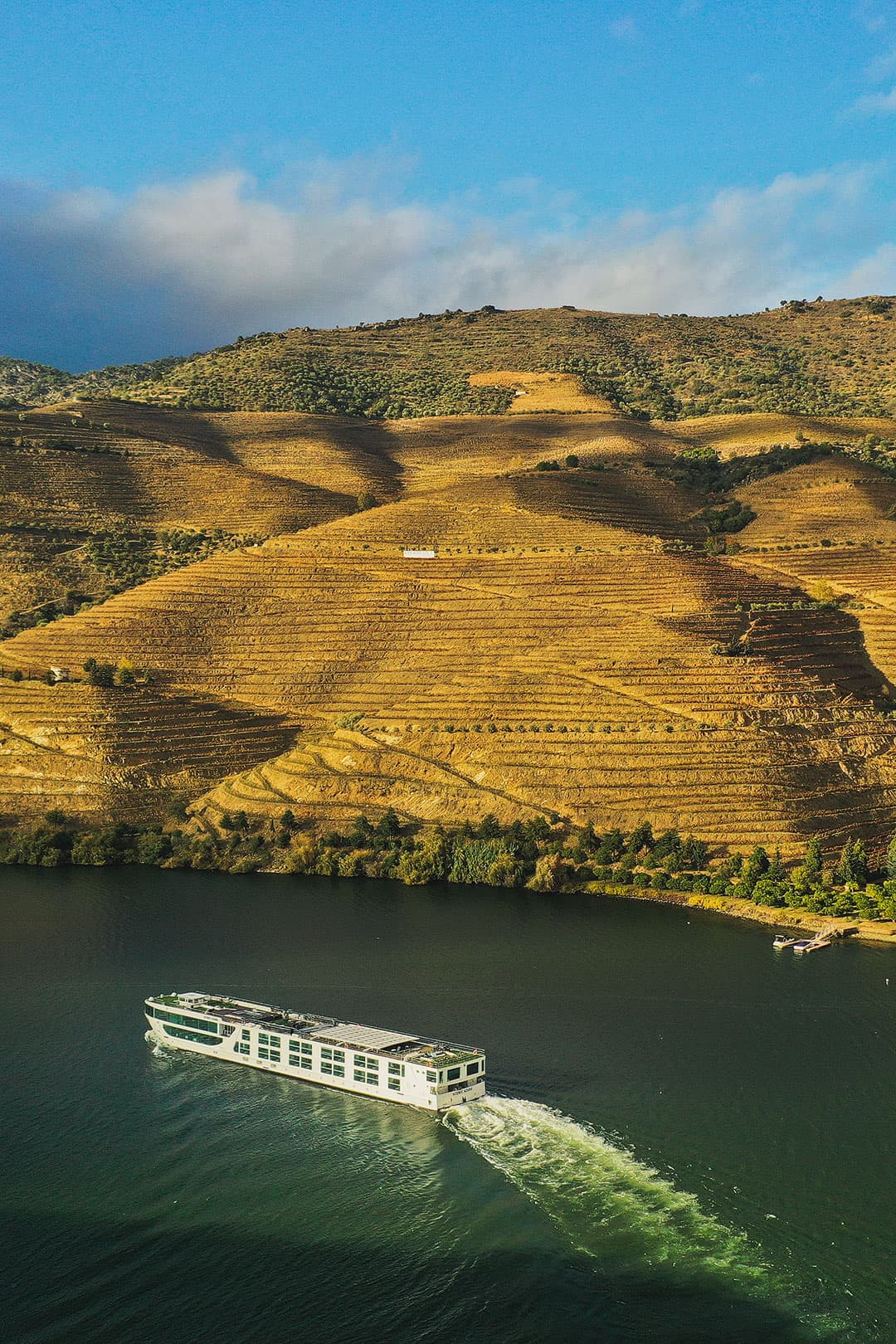 Breakfast and lunch were buffet style, while each dinner was a multi-course meal where you can pick from a few options.
We did a big breakfast the first morning, but since we're not big on breakfast and love our sleep, all the days after, we opted to sleep in and have room service. Each morning, we ordered a simple breakfast consisting of croissants and Nutella right before our first morning excursion.
Lunch always had a few featured dishes as part of the buffet and a couple of specialty dishes you could order straight from the kitchen. We had to try a little bit of everything.
If you wanted a lighter lunch, you could get smaller bites at the cafe and try a different freshly baked cake each day. On nice days, the top deck hosts BBQ and other special meals.
Each evening, the head chef introduced the meal and its highlights as well as the wines featured that evening. We recommend going with the chef's favorites as he seemed to put a little more TLC into those dishes.
In addition to the main dinner, there are two other dinner options that required reservations. Portobellos is a special Portuguese themed dinner and Table D'Or is a fine dining experience. We recommend you check out both.
If you're hungry outside of those times, you can order room service at any time.
Pro Tip: Remember, everything is included so if you just can't decide between the options, try them all.
The Rooms on the Scenic Azure
We were in a Balcony Suite during our cruise, but all rooms were spacious and comfortable and had river views. We spent a lot of time relaxing in our room and watching the scenery from our balcony. 
They put so much attention to detail. It was amazing. The bed adjusted on each side, and there was storage for everything, including a place for your empty suitcase.
The balcony was the obvious highlight of the room. It converted the indoor space into an outdoor one by opening the top panel of the glass. It was the perfect way to enjoy fresh air from your very own space.
Every guest on the ship was assigned a butler too. They helped you with anything that you needed. Alex was our butler, and we loved her! She always stocked our fridge with our favorite beverages and snacks and helped us with any issues we had. We were surprised that she even went out of her way to do some research for us on photo spots in Porto.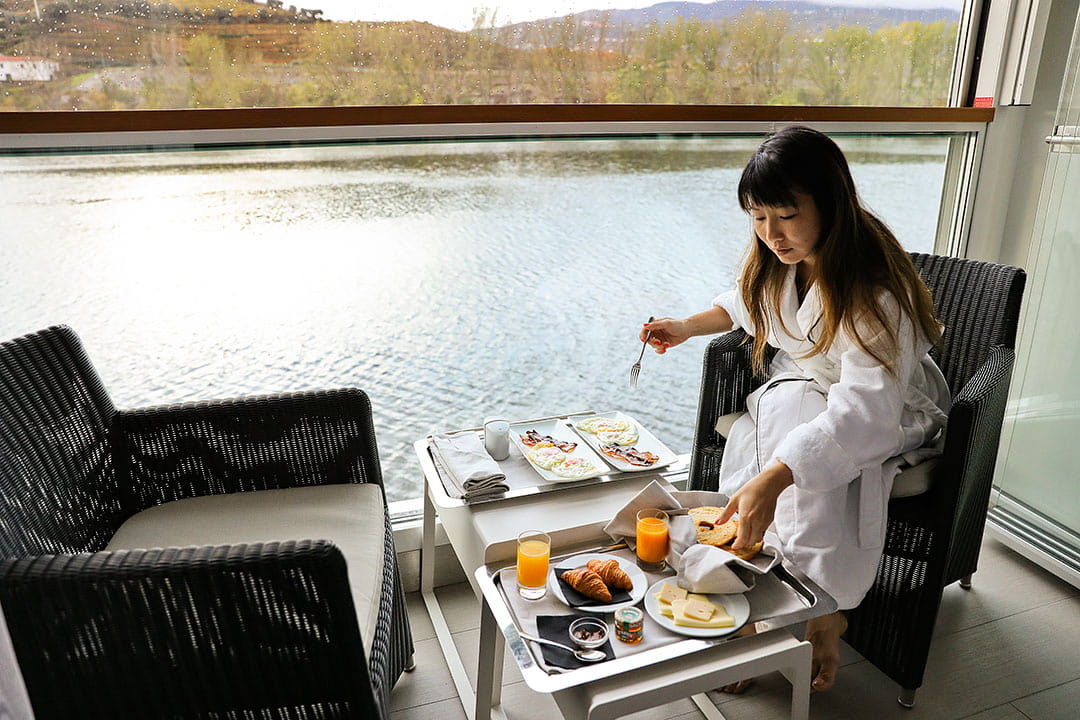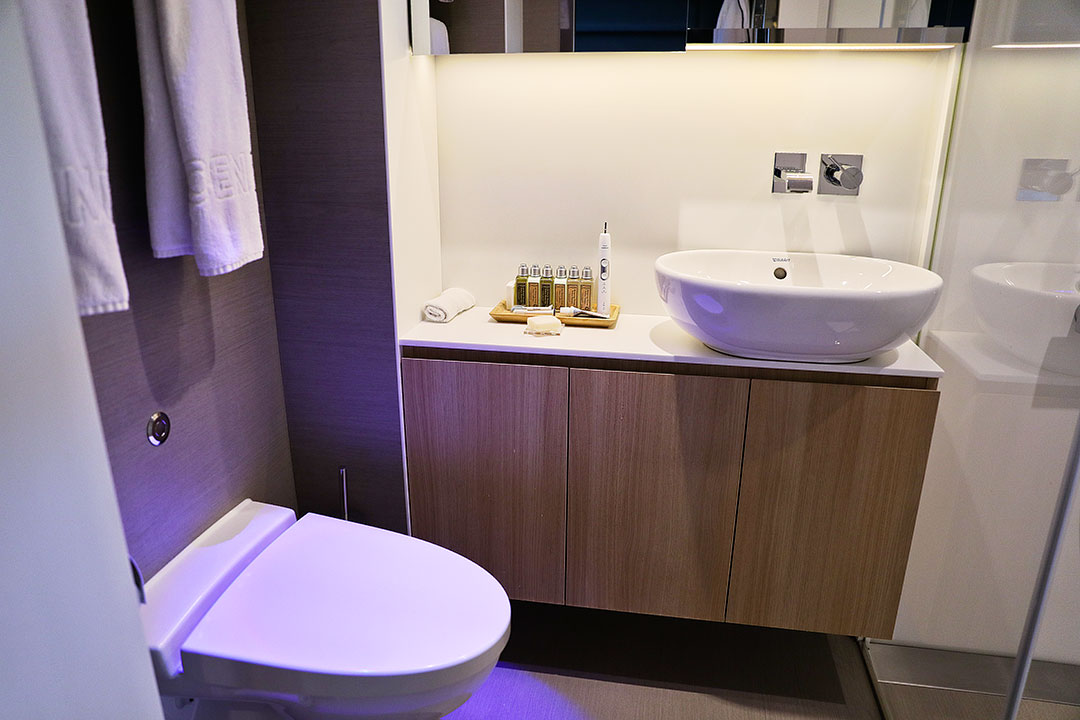 On sailing days, they had all-inclusive programs to learn more about local artistry. They brought in a tile painting artist to teach us how to make the famous Portuguese blue tiles. There was also a cork workshop, and we even learned how to make the Portuguese Egg Tarts (my favorite).
If you've never done them before, we highly recommend doing them all. They have limited space, so be sure to sign up when they announce them.
If you prefer to have more time relaxing in your room instead, we recommend the tile painting the most followed by the egg tarts. You don't have to know how to make them to eat them. 
In the evenings, they also had other events like trivia, and we loved ending the evenings in the lounge listening to Arsenia (aka Portuguese Richard Gere) play and sing effortlessly.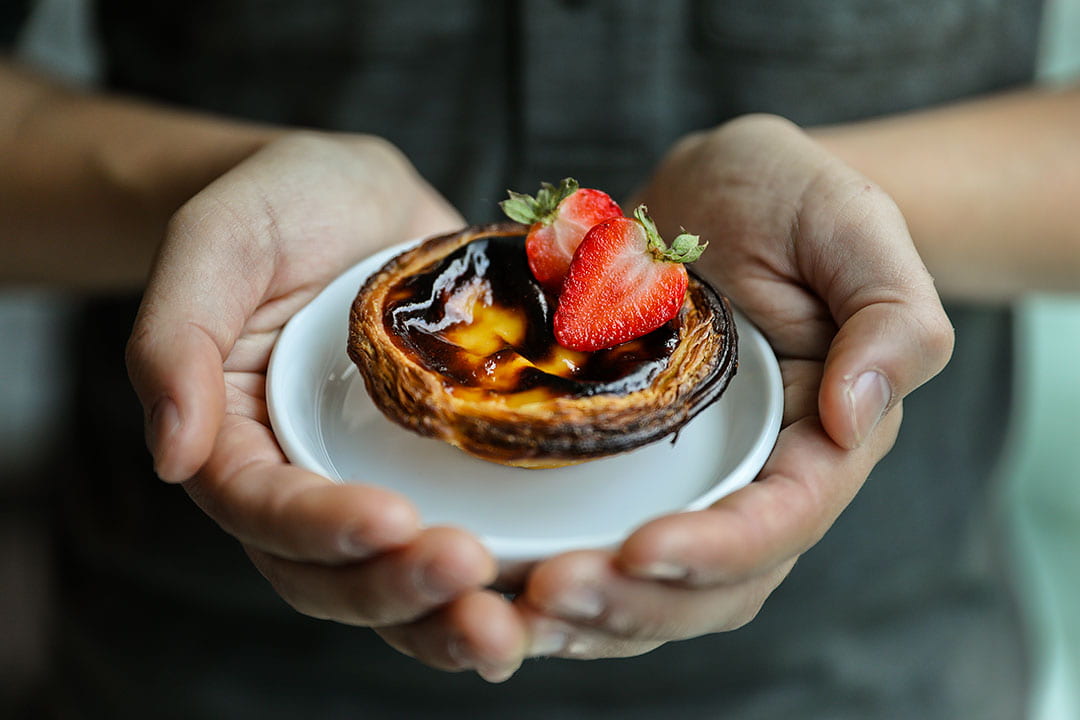 Map of Douro River Cruise Stops
Essential Tips for Visiting the Douro Valley
Currency: Portugal uses Euros. Touristy spots have the option for credit cards, but many smaller shops only take cash. It's always good to have euros handy.
Language: Portuguese is the main language, although they understand Spanish and English in the larger cities.
Safety: While in the larger cities, and especially in the crowded areas, keep your belongings secure and be aware of any pickpockets. We saw a lot of pickpocket signage, but we figure it's probably like most big cities.
When to Visit: Peak season is summer. If you visit during the tail end of the season (October) like we did, pack a rain jacket. It rained nearly every day.
Demographic: The general demographic for river cruises is retired, older folks. We were clearly the youngest on the cruise, but we really enjoyed getting to meet everyone and hopefully made some cruising friends for life.
Excursions: The excursions were slower paced than we would have liked, but we understand it fit the demo better. You can always split off to explore on your own, so make sure you talk to your cruise director to let them know.
Pick your seats wisely. Since river cruises are more intimate, you end up socializing more. There aren't many two seaters, and if you pick the wrong seats, you may end up in some awkward or unpleasant conversations.
You won't get seasick on river cruises since there aren't waves like ocean cruises. I still didn't want to chance it, so I ended up taking dramamine every night.
Want to know what to wear to the airport? These are our ideal airport outfits.
Carry on essentials to improve your next flight.
What to Pack for Your Trip

Have you been on a Douro River cruise or any of the other Scenic river cruises?
Did you enjoy this post? Pin it for later
"Discovery consists not of seeking new lands but in seeing with new eyes" – M. Proust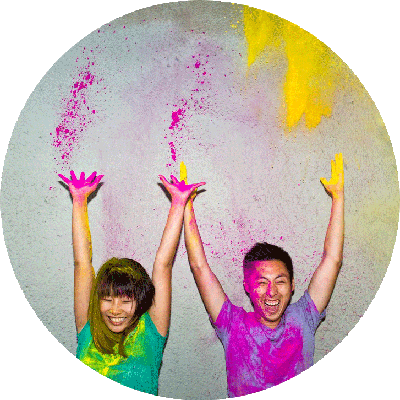 Esther and Jacob are the founders of Local Adventurer, which is one of the top 5 travel blogs in the US. They believe that adventure can be found both near and far and hope to inspire others to explore locally. They explore a new city in depth every year and currently base themselves in Las Vegas.