Although we've spent the past 7 years moving to a new city every year, moving to a new apartment is very different than moving to a new house. 
We've been in our new home for a couple of months now and learned a lot in the process. Today, we're sharing some tips that made our move and settling in easier.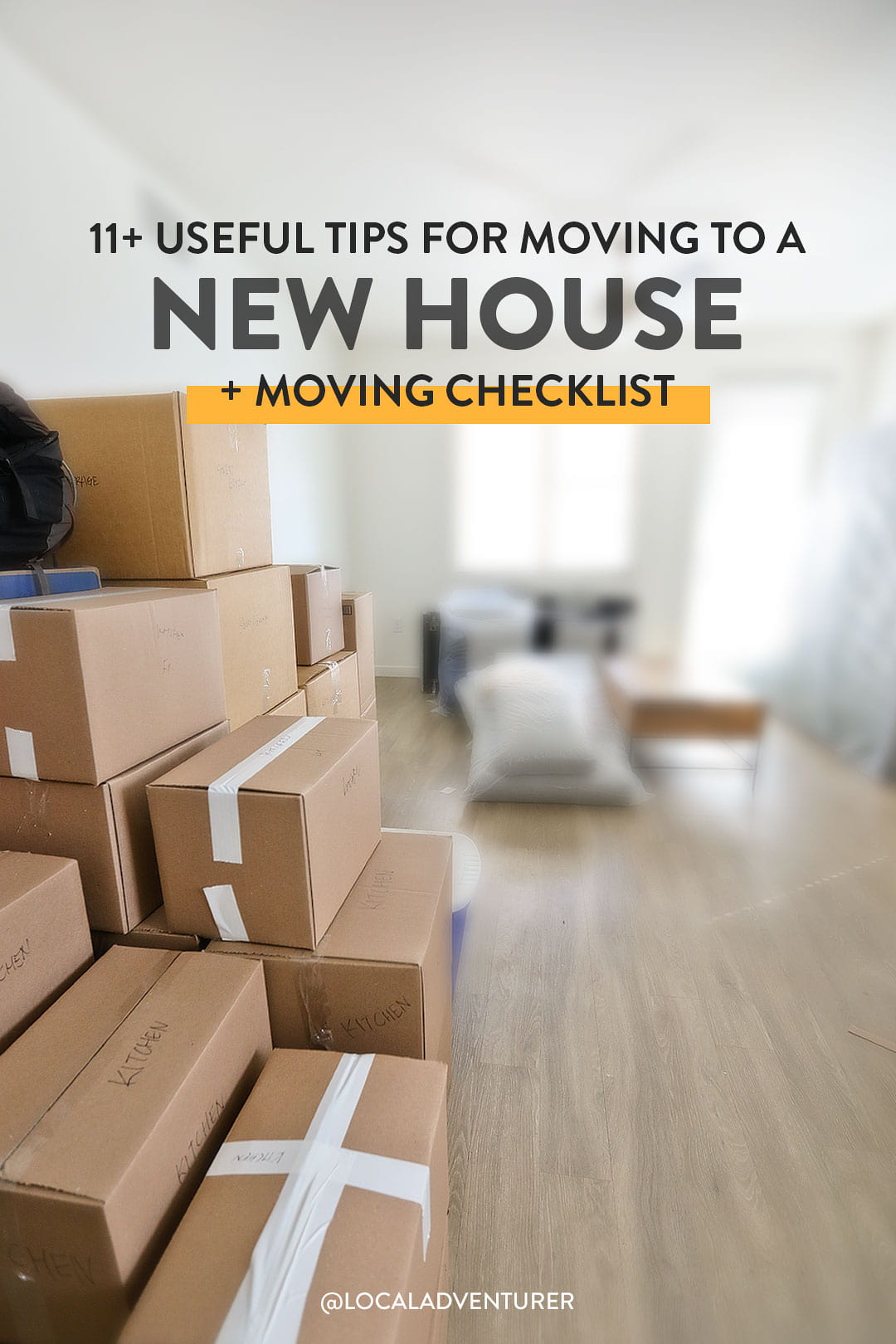 This post may contain affiliate links, where we receive a small commission on sales of the products that are linked at no additional cost to you. All opinions are always our own. Read our full disclosure for more info. Thank you for supporting the brands that make Local Adventurer possible.
Last Updated: March 25, 2022
There are so many amazing services that make it easier for you to fill your home without ever leaving it! When we moved into our first home over 10 years ago, we spent a lot of time shopping in stores to find what we need. 
This time around, because of the pandemic, we started looking online for direct to consumer companies.
11 Useful Tips You Need to Know for Moving into a New House
We're expert movers, since we spent the past 7 years moving to a new city every year. For the most part, we've done it ourselves. We drove a moving truck cross country multiple times. Or there was the time we got rid of everything that couldn't fit into our car. That was legit minimalist.
We decided to buy a new home partly because we're tired of the moving process and partly because of the pandemic. As much as we had the moving down to a science, it was still a pain.
This time around, even though we were only moving a few miles from our apartment to our new home, we decided to get movers (especially because I was still recovering from my first surgery).
The folks at Bellhop were amazing. We had a few snags in our closing date and had to reschedule but they made it really easy. Plus, it was so nice not having to carry heavy furniture from our third-floor apartment (with no elevator). We'll never move on our own again!
It saved us so much time. We're all about outsourcing miscellaneous tasks, so that it gives us more time to work on the things we're good at.
Pro Tip: They do their best to take good care of your items but accidents do happen. If you use a professional company, check what type of insurance coverage they have. Bellhop had a comprehensive plan and we were reimbursed for a broken mirror.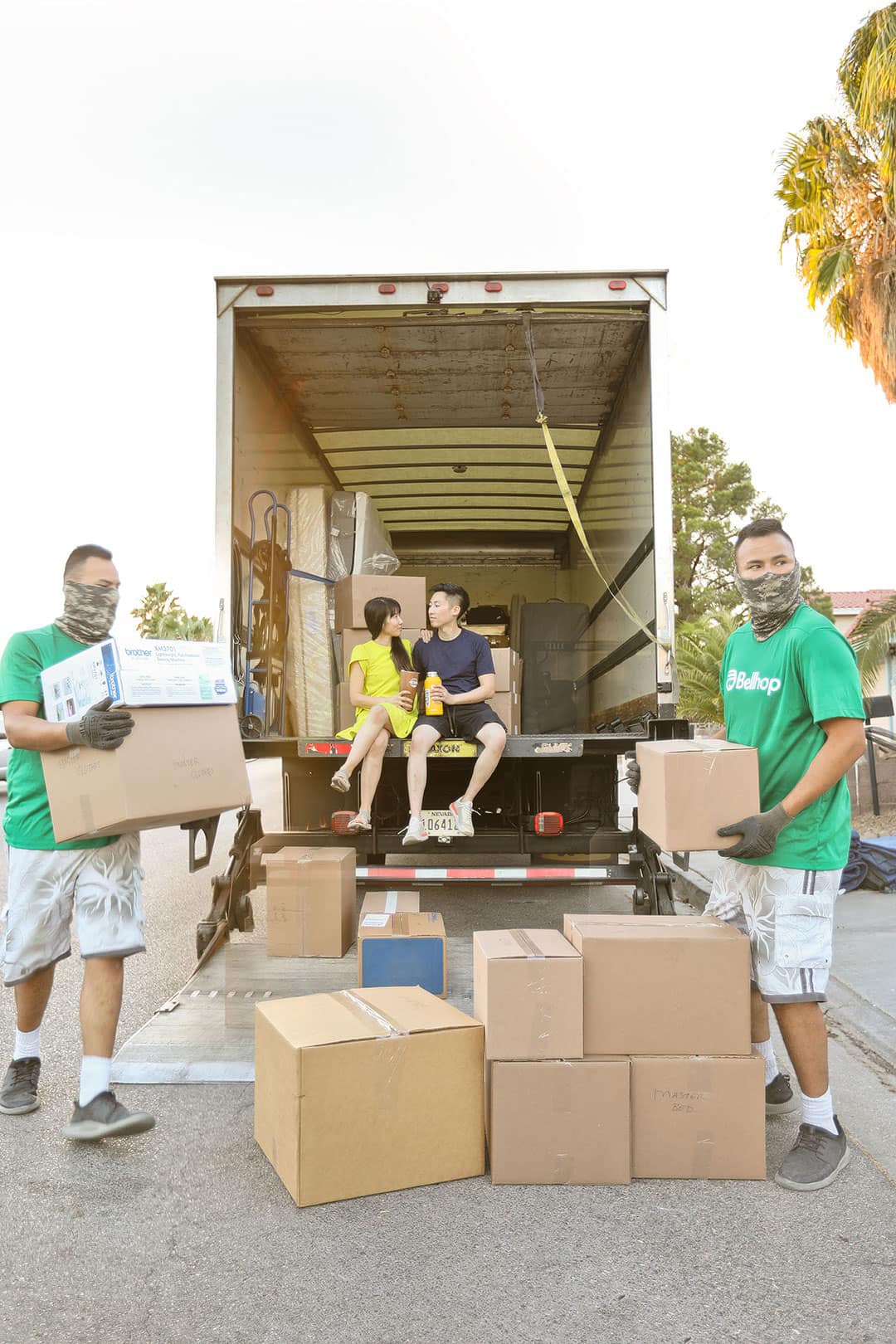 2. Eco-Friendly Cleaning Supplies to Clean Your Old and New Place
We did a nice thorough scrub down of everything in our old home and new home after the movers dropped everything off. 
My friend sent me an eco-friendly starter kit from Blueland and I really love their products so far. Plus, when I need more, I can just order the tablets and reuse the bottles.
As a photographer, I'm always looking out for lots of nice, natural light. But then I didn't realize I overlooked built in lights or the lack of them in many of our rooms.
Rather than going with lamps, we ended up hiring an electrician to helps us install LED recessed ceiling lights. Since we were able to pick temperatures, we chose warmer lights in living spaces and bluer lights in work spaces.
To step up our smart house game, we also got a starter pack from Orro Smart Home Lighting System and installed them ourselves. 
It makes all our lights dimmable and we can control them via our Google Home! On top of that, it has features like eco-mode, preset lighting modes, and motion sensors to really enhance your space.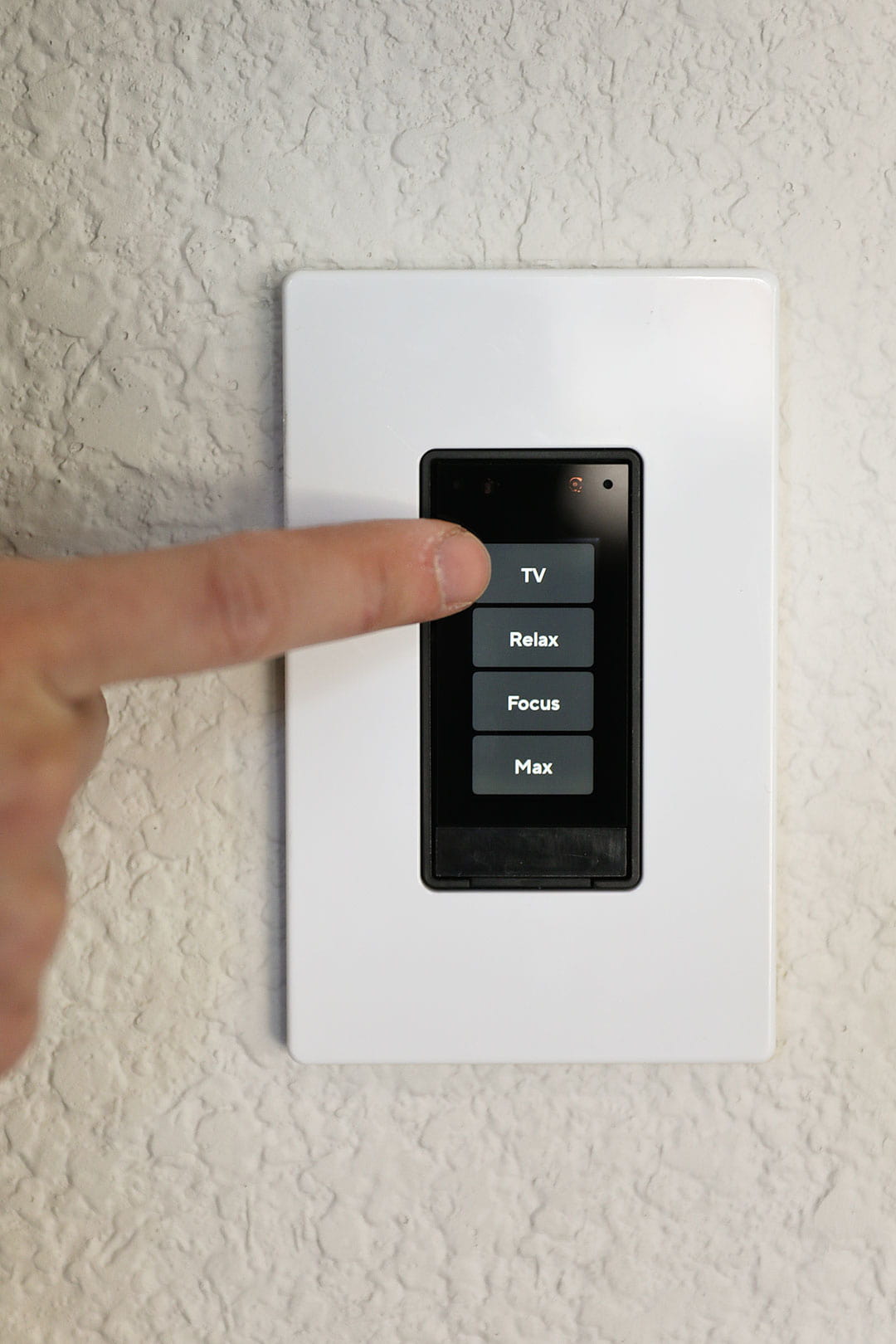 None of our windows had any treatments so we had to make the decision between blinds vs curtains. Blinds are more convenient and look clean vs curtains give a more classy look. Also, excluding designer curtains, they are generally much more affordable.
For anything front-facing, we wanted all the windows to match, so we went with blinds. For all other sides of the house, we went with a mix of the two.
For our blinds, we got simple roller blinds from Select Blinds. They send you free samples of the materials and when you're ready, they have very detailed instructions on how to measure everything. Everything is made to order and it's simple to install.
We ended up going with darkening shades for a couple of rooms that get direct sunlight, which will really help during Vegas summers. Then we got light filtering shades for the rest of the windows so that we still get to take advantage of the large windows. 
We even added a motor and wifi connection to the one in our office since we use it the most.
For curtains, we really liked the industrial pipe look so we picked up a couple of these with grommet curtains so they're easy to open and close.
Pro Tip: Be sure to check if your HOA has any rules on what types or colors of blinds/curtains you have to use on the front-facing windows. Some neighborhoods have strict rules because they want uniformity.
5. Set Up a Dining Room for Multiple Purposes
Although we don't use the dining room area that often when it's just the two of us, we use it a ton when we have guests.
Castlery sent us this beautiful set. We love the mid-century look, brass accents, and the chairs are really comfy (really important if we're spending a lot of time here).
We also have a counter that separates our dining room from our kitchen, so we picked up a few of their Abel Bar Stools for a splash of color. After ordering it online, everything was delivered right to our door and assembly was quick and easy.
As the first room that we furnished, we're happy with how it turned out and can't wait to be able to have people over again (post-pandemic)!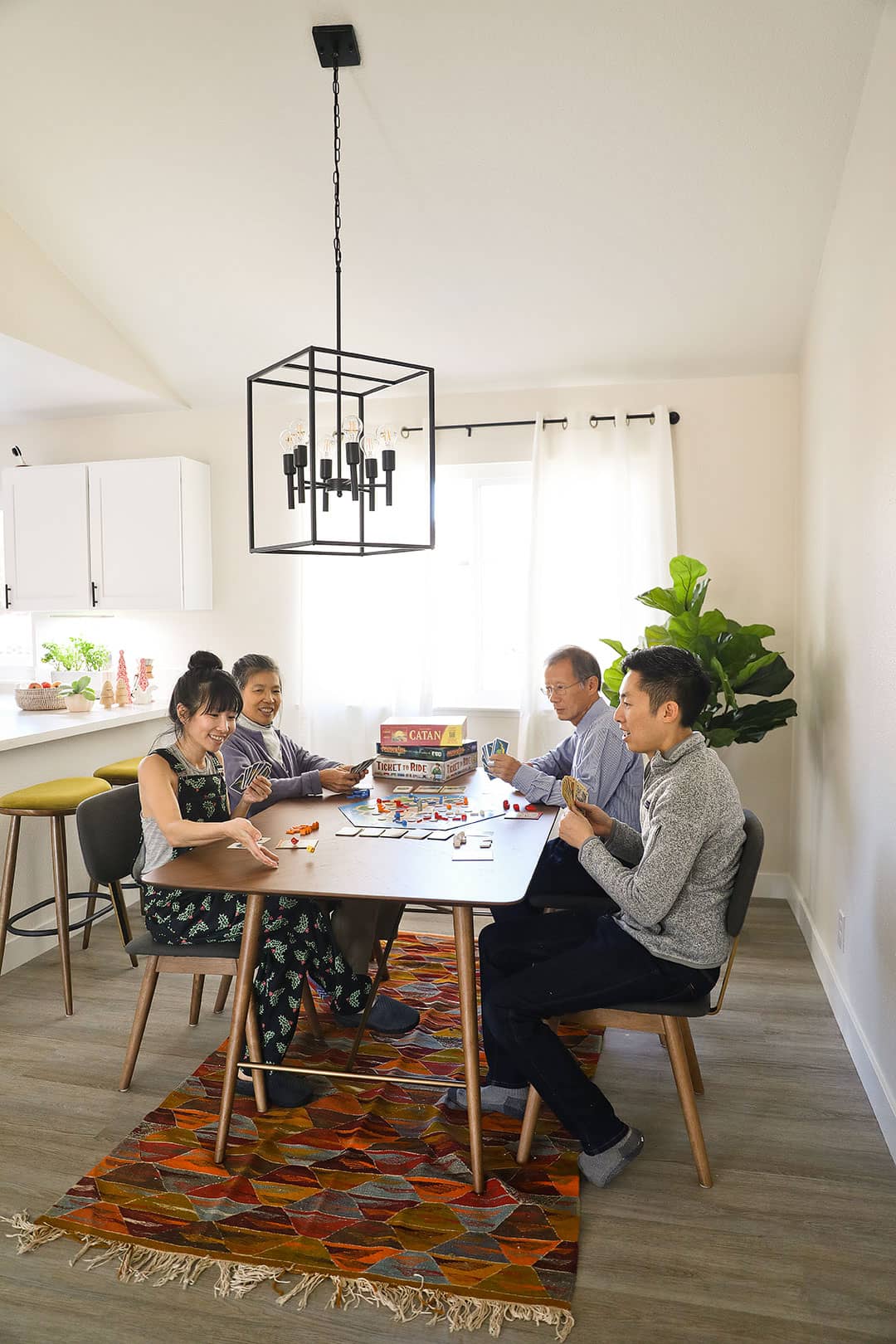 6. Don't Skimp on Your Mattress + Bed
Out of all our furniture, we didn't want to skimp on the bed and mattress, since good sleep has always been important to me.
My bed is arguable my favorite spot in the house. After all, I love sleeping. We, fortunately, have a mattress that we love from Stearns and Foster. This is after a lot of trial and error through many direct to consumer mattresses.
The bed frame makes it feel more like a home than a temporary space. We wanted something simple and clean with a headboard, since we spend time reading in bed before. We landed on The Charm Bed from Valyou Furniture. I loved how this was constructed. It follows a Japanese assembly technique only requiring two hands and one screw (two screws for our King size bed). Everything fits together perfectly and you don't need a box spring. Plus, everything was delivered right to our door.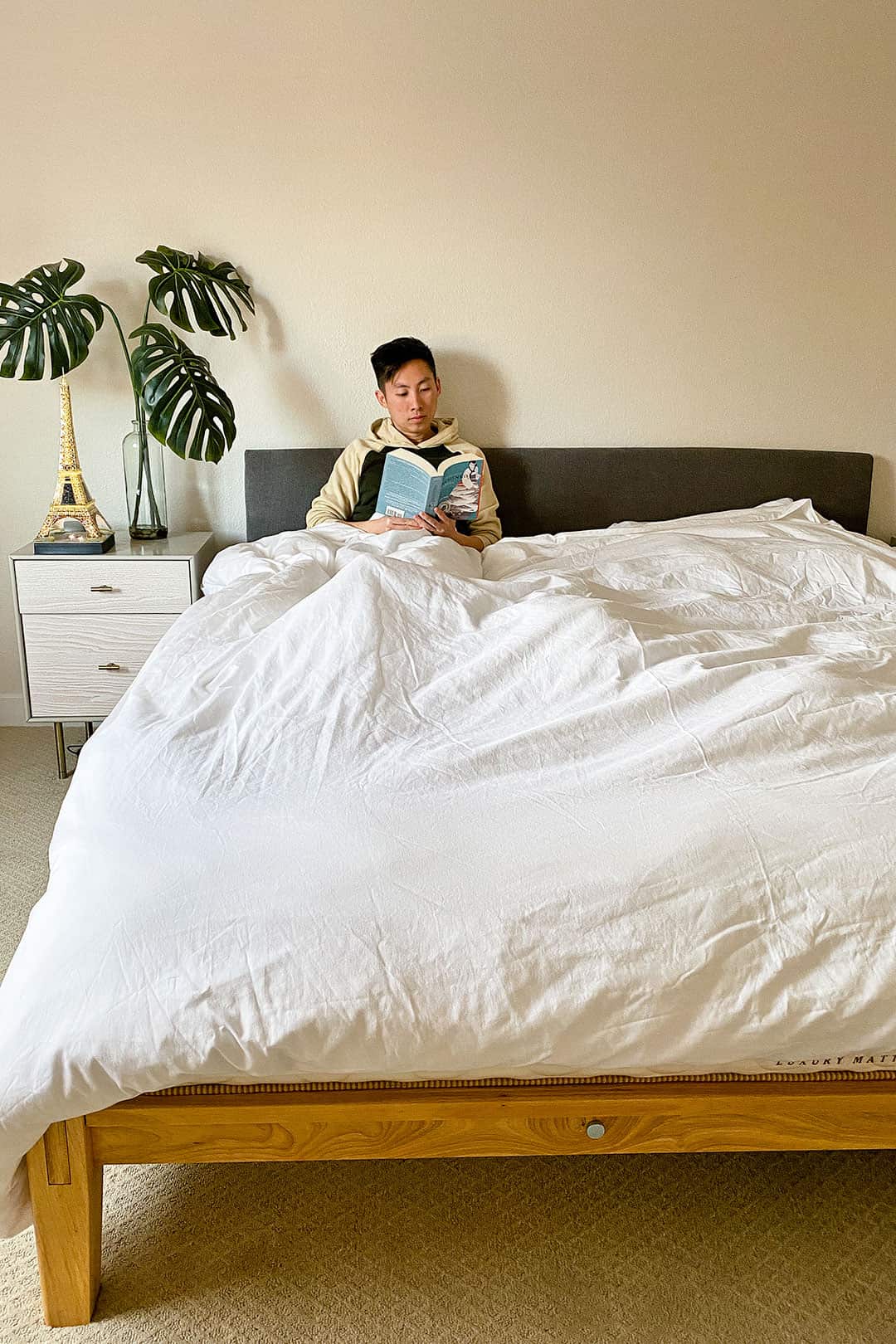 7. Finding Appliances that fit Your Aesthetic
This was other splurge of our house. I wanted one specific matte black fridge that happened to be back ordered for a month. This meant we'd be going back and forth to our old apartment to use that fridge. It was super annoying, but now that I'm looking at my kitchen, I'm glad we did what we did.
We also went with the GE UltraFresh washer and dryer because it was rated the best overall by Good Housekeeping. We had space to put them side by side, but decided to stack them so we could use our laundry space for our cat litter box and shoe racks too.
The only other major appliance we purchased was a TV. I wanted something that looks good and not just an eyesore, so after doing research, decided on the Samsung Frame.
I love that it blends in as a picture frame when we're not using it as a TV. Plus, don't forget your comfy loungewear. I've been living in my new Shinesty Pajamarolls!
Pro Tip: Pay attention to details when you order your products. For our fridge, we wanted a counter-depth one so it doesn't stick out. And our dryer is electric as opposed to gas, like most homes.
8. Get Security Early + Use Various Devices
Home security is nice to have, especially since we travel so much. We added three things to our home to help us feel safe and make life more convenient.
We added a doorbell camera which has been convenient for checking on packages. After doing a ton of reading and research, Jacob decided we'd use Simplisafe for our home security. Below is a screen cap using night vision.
The starting plan is only $14.99 a month and the hardware is very affordable.
Lastly, we continue to use our Yi cameras inside that we initially got to check in on the cats.
Pro Tip: Be sure to find out all the costs for new home security. Keep in mind some companies don't require you to buy hardware, but then charge a higher monthly rate. I found some of my hardware secondhand on sale locally and saved over $100.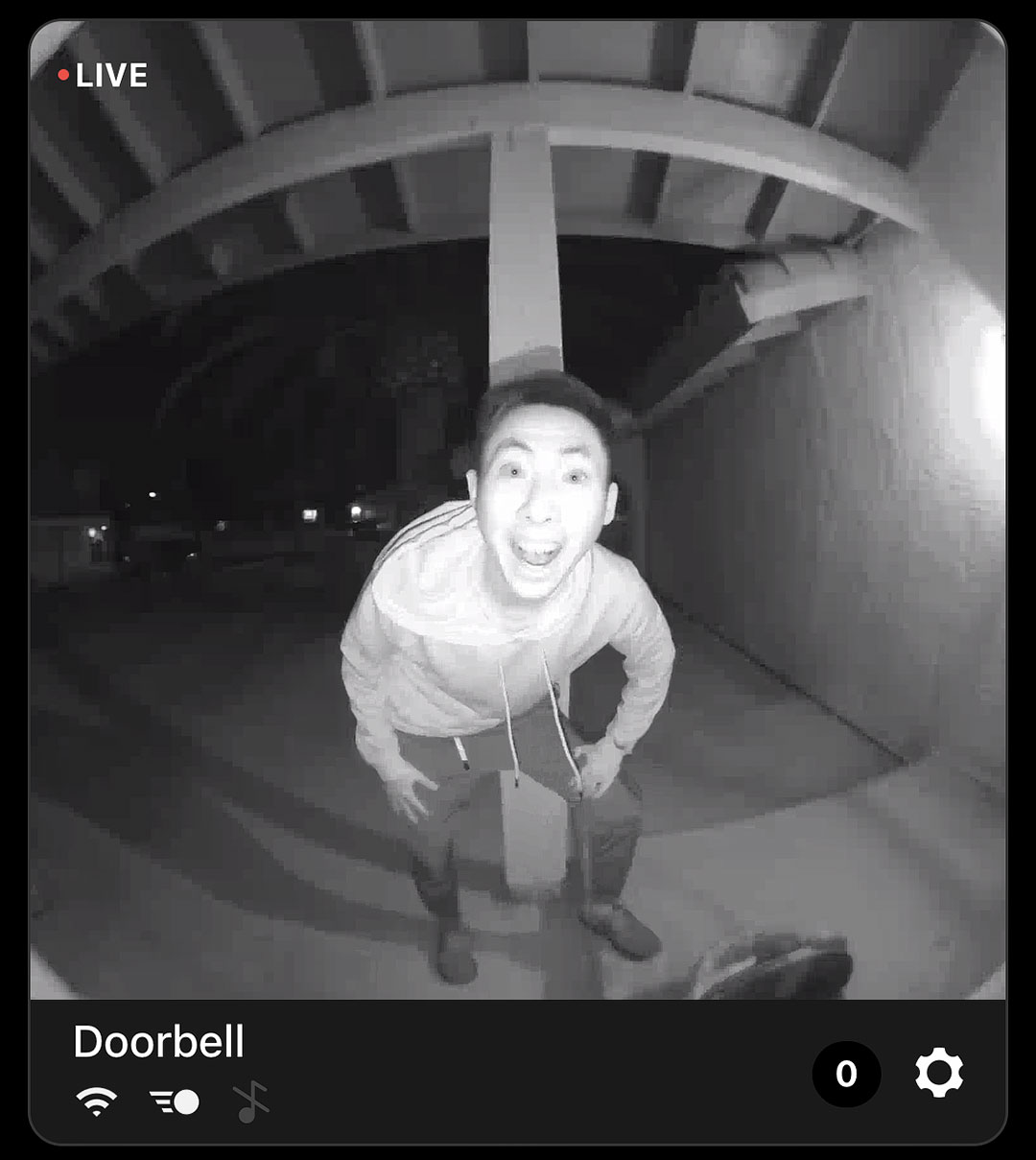 It helps to have some basic tools when moving into a new home. We have a really basic toolset that we've brought with us on each move, but have had to borrow a lot of tools since moving in (probably to the point that justifies buying our own). We live so close to a home depot that we already picked up a step stool and level, but still need a drill, full-size ladder, and more.
Pro Tip: Borrow what you can until you figure out what else you need, especially when it comes to the pricier tools. We're still narrowing down what we absolutely need.
Since we've spent more time at home this year than ever, one of the first things we wanted to set up was a fire pit area.
Breeo sent us this Fire Pit that we love so far. On top of being a beautiful centerpiece and a smokeless fire pit, you can even grill on it! Plus, they have a new customizable one so you can make the perfect one for your home.
The outside edges or sear plate is great for making burgers and steaks, and we got the grill grate accessory too so we can cook directly over the fire. We'll be using it a lot during the cooler weather and can't wait to host friends again!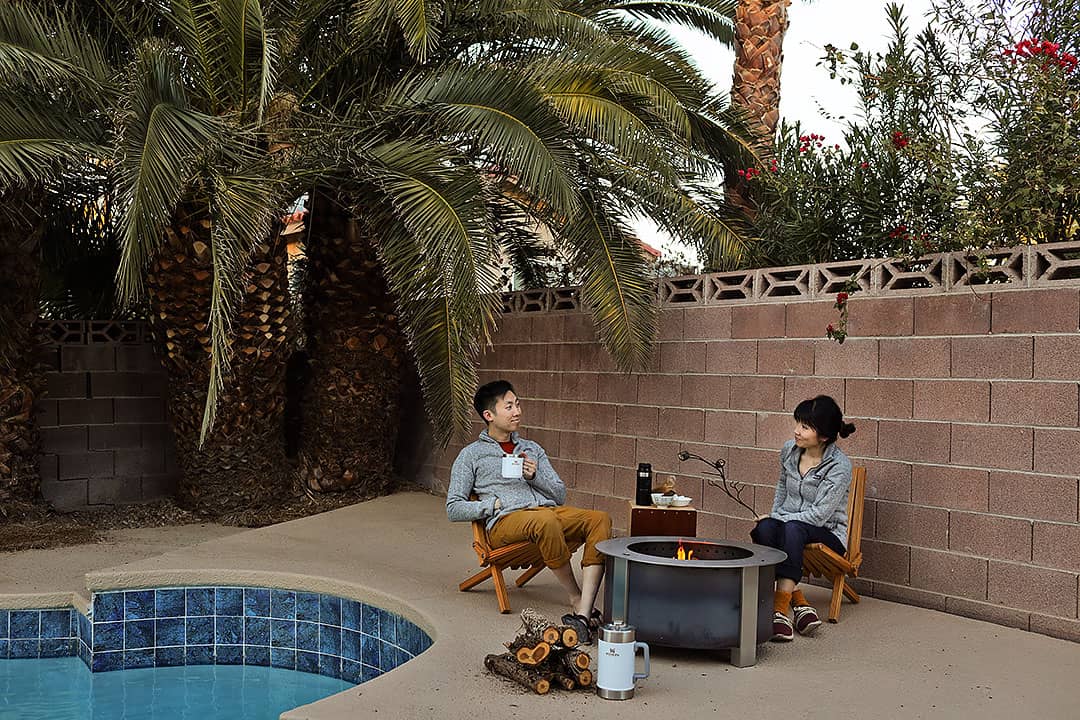 After moving into your home, you get so focused on setting everything up, it's easy to forget about your lawn.
Sunday Lawn Care makes it easy for you. They put together a tailored lawn care system from a free soil test. On top of that, they use natural ingredients making it better for your pets, family, and the planet.
Since we live in Vegas, we don't have any grass, but we still get weeds and bugs, so we're using their Weed Warrior and Bug Doom Insect Barrier.
11. Find Smart and Space Saving Kitchen Essentials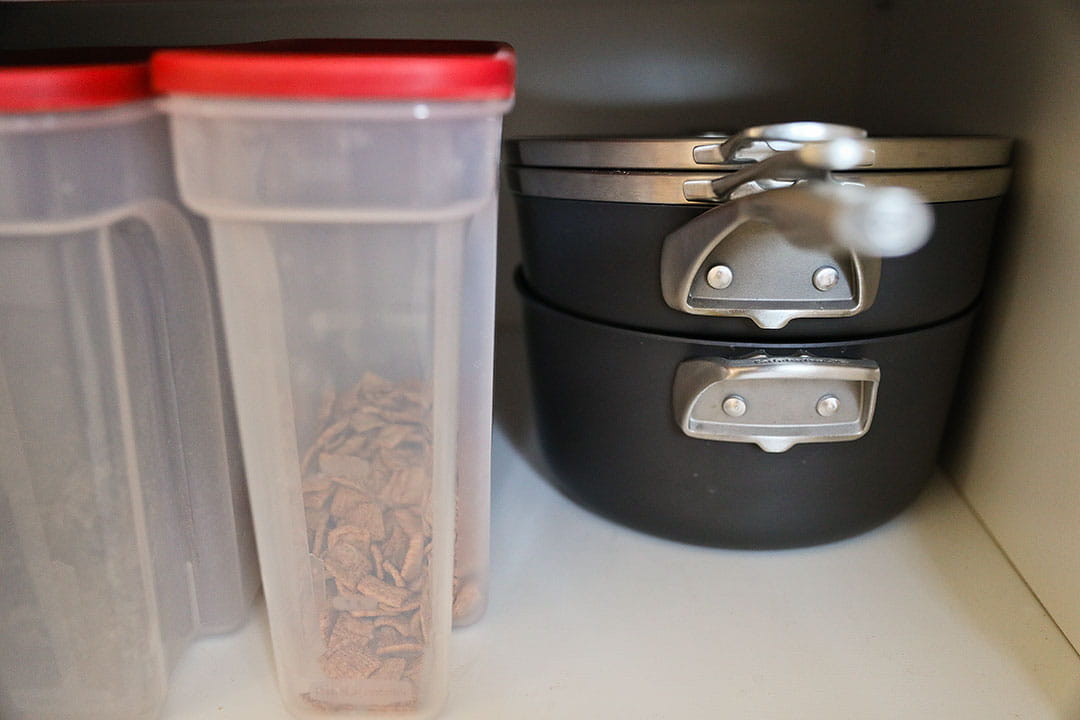 Things to Do Before Moving into a New House
We get it. Moving can be overwhelming. To help, we've put together a list of things you should keep in mind. Check out the full move checklist below.
Clean First – If possible, it helps to do a deep clean before moving everything in.
Flooring and Painting – If you want to do any major renovations, change our flooring, or even paint the walls, these are perfect things to do before you are fully moved in. It will make the process way smoother because all your stuff won't be in the way.
Locks and Keys – You never know how many copies of keys are out there for your current locks. It's always recommended to change out locks and keys before moving in.
Transfer Utilities – Before moving in, be sure you get your utilities hooked up, like water, gas, and electricity. You can also schedule when they should cut off your existing services.
Take Photos of Valuable Items – This is important if you're using movers. Take photos of any of your valuables so you have proof of their original condition.
Purge & Pack – This one is obvious but don't wait until the last minute to pack. Give yourself plenty of time and use it as a chance to get rid of anything you don't use or don't need anymore. If you don't plan on buying moving boxes, you also want to start gathering boxes early. When you're close to finishing, be sure you have an open first box with all your essentials for the first 24 hours.
Update Your Address – This can spill over to your first week in your new house, but it helps to go ahead and start changing your address on everything. This includes your license as well!
Connect TV + Internet – We called a few days before our move to schedule the cable company to come out to connect our internet. Remember that they can't always come out right away so it's best to get your date scheduled.
Update Insurance – Whether it's homeowner's insurance or renter's insurance, get it set up for your new home and stop service for where you were.
The Ultimate New House Checklist
Here's a checklist to help you organize as you move into your new home.
Change Locks – So you have fresh keys for just you.
Locate Shut-Off Valves – In case you have a leak.
Locate Circuit Breaker
Set Up Home Security
Find Out Your Trash Schedule
Check Your Home Filters
Update Lightbulbs to Energy Efficient Ones
Check Your Wall Materials Before Hanging Anything
Childproof / Pet Proof
Put Up Blinds and Curtains
Make a Home Improvement Checklist – Prioritize what you need to do 
Meet the Neighbors
Find New Health Providers
Find a Go-To Handyperson
Learn the HOA Rules
Start a Home Maintenance Checklist – Make a list of things you need to do regularly, like check smoke detectors and change HVAC filters
Who to Notify of Your New Address
First off, get a Change of Address form from USPS to give yourself extra time to get all this squared away. After that, you can update your address to the following:
Financial Services
Banks + Investment Services
Loan Issuers
Credit Cards
Student Loans
Online Services
Retail Websites (Amazon, REI, etc)
Streaming Services (Netflix, Disney+, etc)
Payment Services (Venmo, Paypal, etc)
Insurance
Health + Dental
Life
Car
Homeowner / Renters
Government Agencies
DMV
IRS
Social Security
Utilities
Gas
Electricity
Water
Internet, Cable, Phone
Health
Doctors
Dentists
Specialists
Animal Care
Veterinarian
Pet Microchip
Memberships
Retail Clubs (Costco, Sams, etc)
Gyms
Subscription Boxes
Can you think of any other tips for moving to a new house?
Did you enjoy this post? Pin it for later
SEE MORE CITY BUCKET LISTS
"Discovery consists not of seeking new lands but in seeing with new eyes" – M. Proust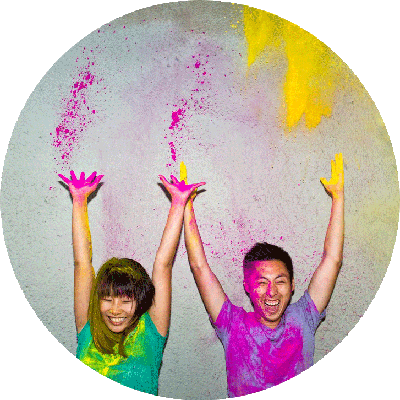 Esther and Jacob are the founders of Local Adventurer, which is one of the top 5 travel blogs in the US. They believe that adventure can be found both near and far and hope to inspire others to explore locally. They explore a new city in depth every year and currently base themselves in Las Vegas.