Caroline and I (Erin) were recently on a press trip in Beijing with Ctrip and Juicertrip to learn about Traditional Chinese Medicine (TCM). It was an awesome experience learning about acupuncture, cupping, Tui Na (massage), moxibustion and even Tai Chi! We were also lucky enough to be able to fit in some local eats while exploring the city. It was our first time visiting China and already we are eager to go back. The following list is a compilation of our must do adventures in Beijing.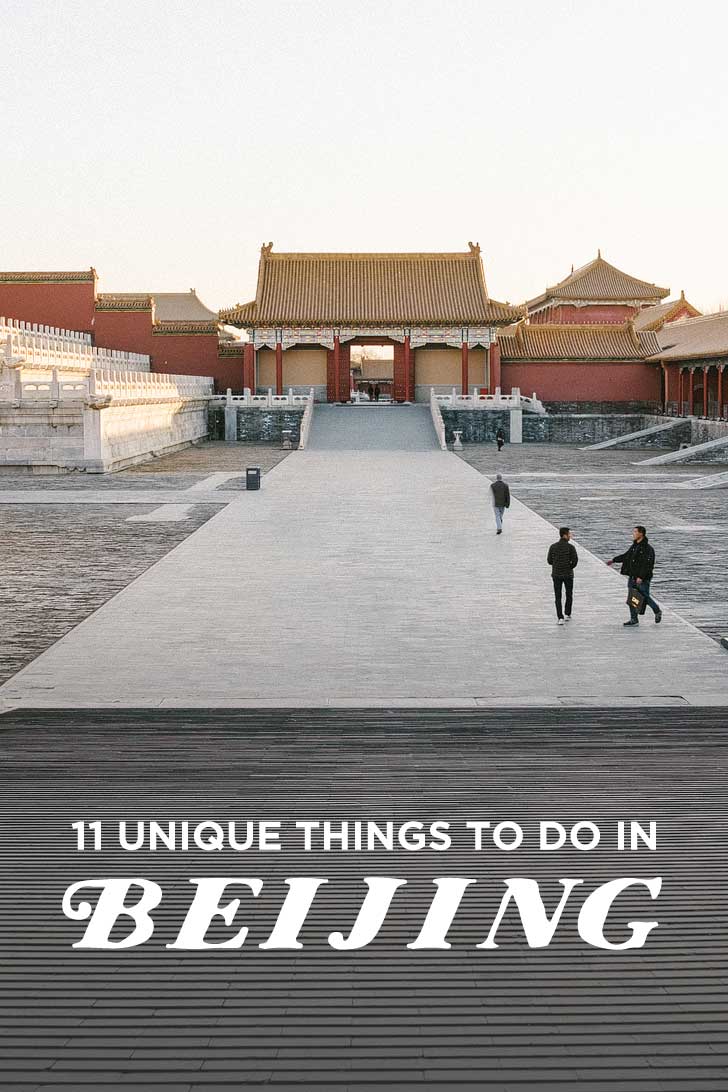 Pin
11 UNIQUE THINGS TO DO IN BEIJING CHINA
1. Visit the Forbidden City
The Forbidden City is almost 500 years old and is located in the center of Beijing, across from Tiananmen Square. This city within a city was the home for emperors and covers more than 7.8 million square feet.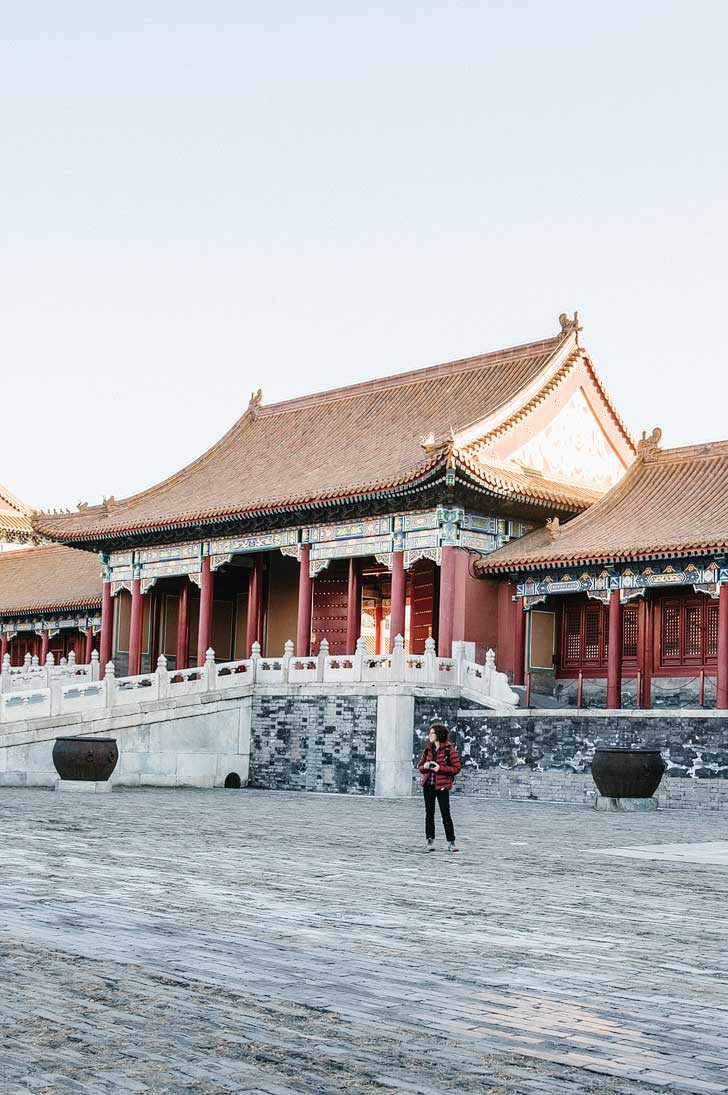 Pin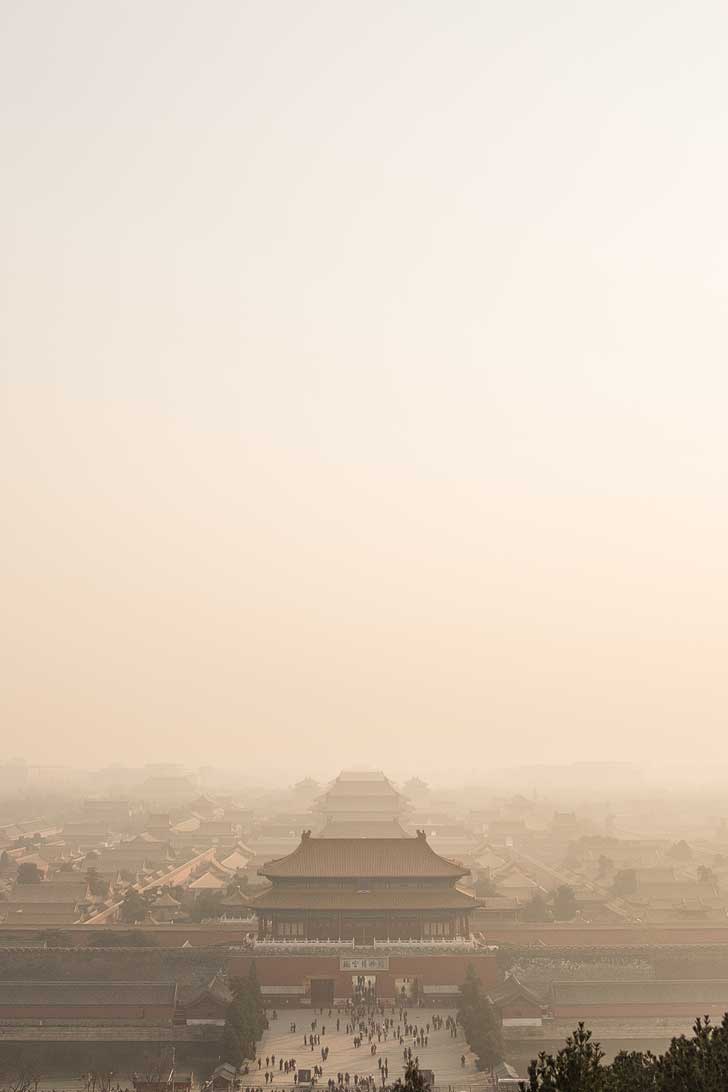 Pin
2. Participate in Tai Chi
Throngs of locals gather at the Temple of Heaven to practice tai chi, sing, dance, practice calligraphy, and play chess.
PRO-TIP: Get there by 8am before the park gets too crowded.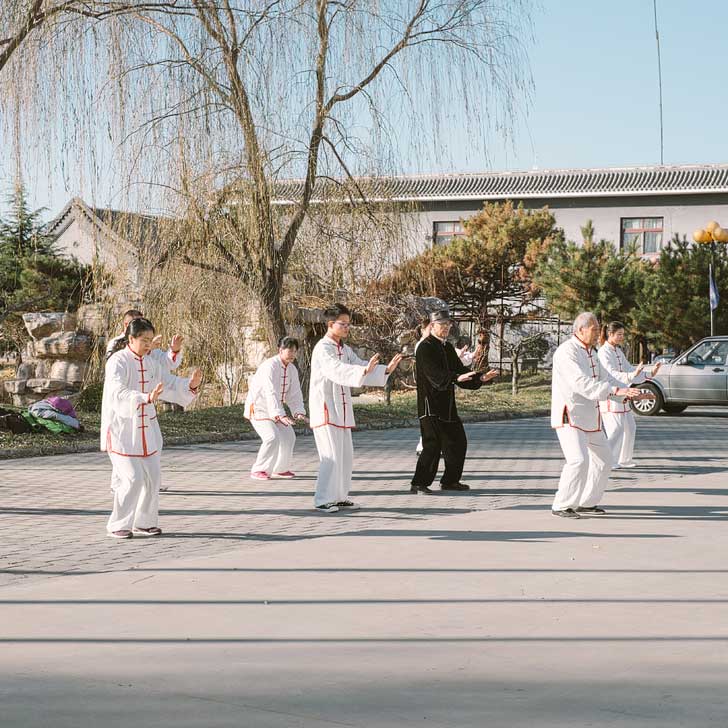 Pin
3. Visit Jingshan Park
Climb this artificial hill for an amazing view of Beijing and the Forbidden City. Be sure to visit the pavilions in the park for a close-up at Chinese architecture.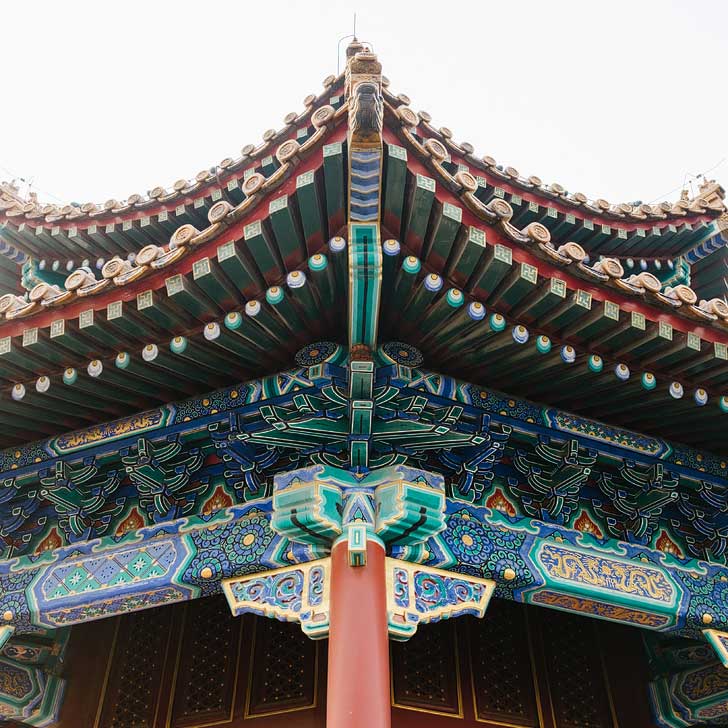 Pin
4. Hike a section of the Great Wall
The Great Wall at Badaling is about an hour outside of Beijing and is one of the greatest tourist attractions near the city. It's very busy year-round but also is great for those who don't want to do a lot of hiking since it offers a gondola ride to the top.
PRO-TIP: Want a less touristy section of the Great Wall? Head to Mutianyu.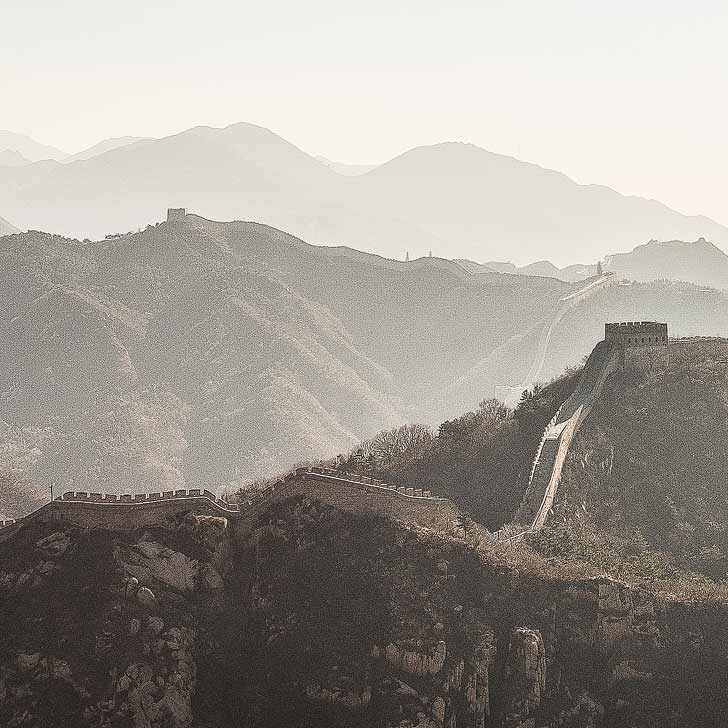 Pin
5. Imperial Cuisine Museum
If you choose to go to dinner at the Imperial Cuisine Museum, you'll also be treated to a show that includes dancing, singing, and acrobatics. The costumes and story-telling are first-rate and include a huge screen with English subtitles at the bottom to help guests follow along.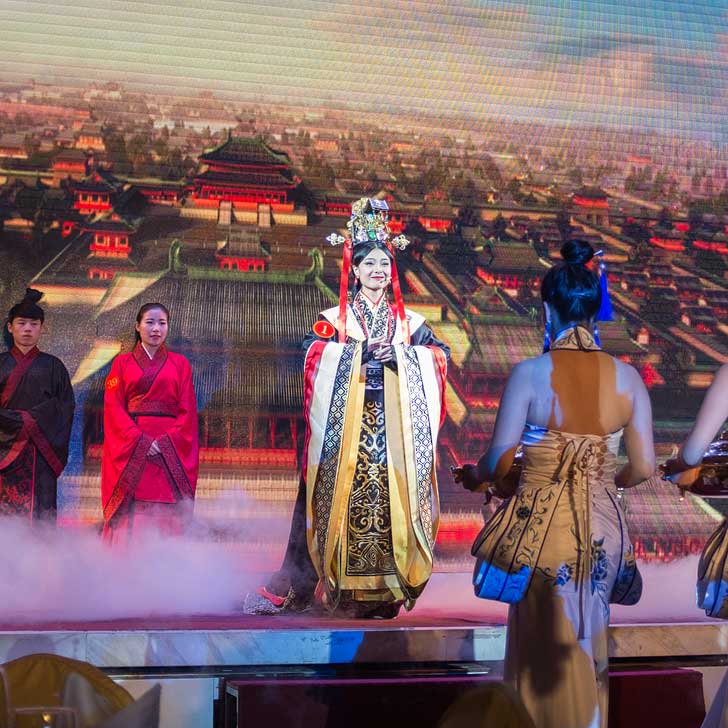 Pin
6. Eat Peking Duck at Quanjude
Quanjude serves up over 2 million roast ducks a year! It is prepared on an open oven and sliced and served right in front of you. The taste is often described as golden, crisp and melt-in-your-mouth delicious.
7. Relax in a hot spring
The Beijing Jinyufengshan Spa Resort, north of Beijing, has both indoor and outdoor hot springs to choose from. There are several temperatures to choose from and the landscaping is such that your experience can feel private even when the spa is busy.
8. Explore acupuncture at the Beijing Hospital of TCM
This hospital does a variety of things such as TCM medical practice, teaching, scientific research and disease prevention. There are more than 70 specialized TCM clinics at this location.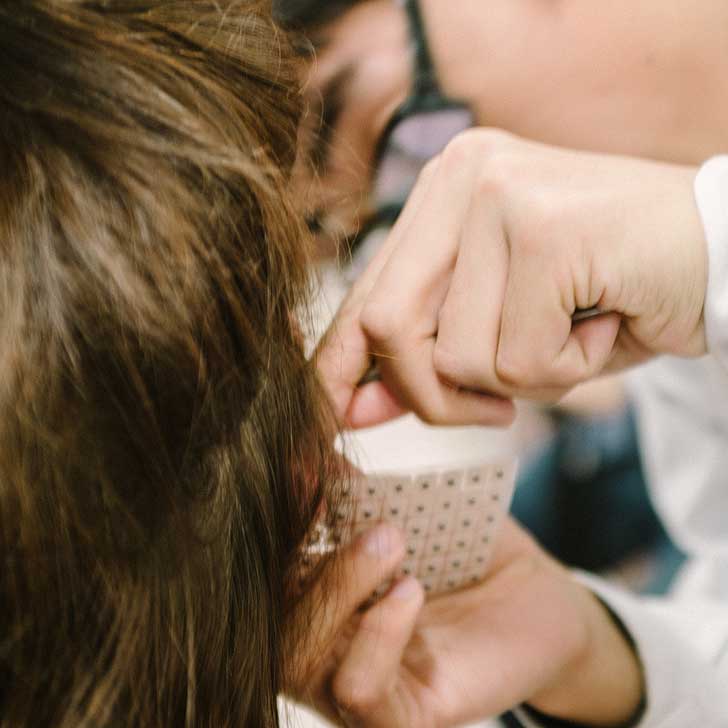 Pin
9. Learn about Chinese Herbs at the Museum of Chinese Medicine
We visited the Museum of Chinese Medicine at the Beijing University of Chinese Medicine, and they instructed us to make a Chinese Herbal sachet to prevent the flu. An impressive 1,000 medicinal objects and 200 ancient medical books on display. The Museum is open to the public and offers free introductions every Saturday.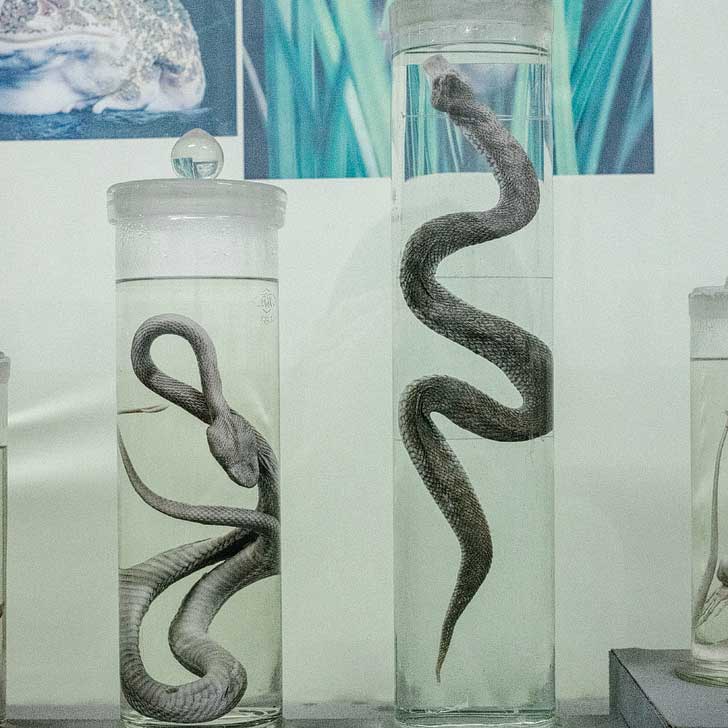 Pin
10. Get a massage (Tui Na)
Tui Na is Chinese Medical Massage method used to improve the flow of life force, or energy, in the body. It is also used to treat the muscles and joints. You can receive Tui Na and Chinese Reflexology (foot massage) at Donzghimen Hospital.
11. Ride in a tuk-tuk (or rickshaw)
These compact vehicles are really just a cart on a motorcycle. Some are completely enclosed, others are open air and are great fun to ride in. We had a hilarious time taking photos on our ride but they are a little more expensive than cabs and most can only fit 2 passengers. You can find them congregating at street corners for hire.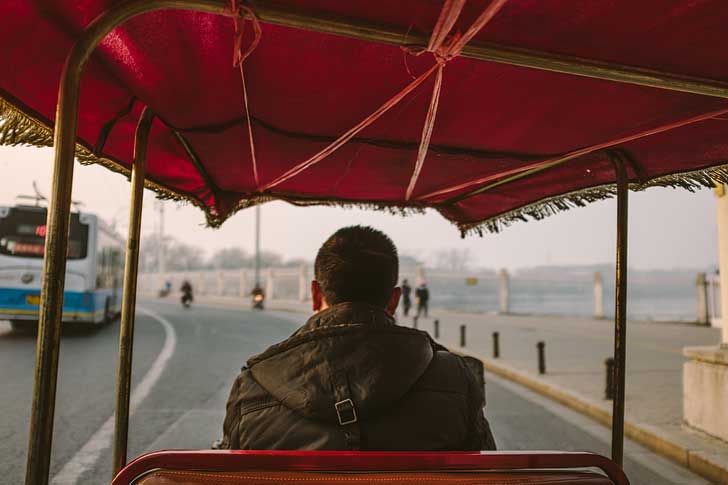 Pin
More: 15 Coolest Things to Do in Tokyo Japan
PIN FOR LATER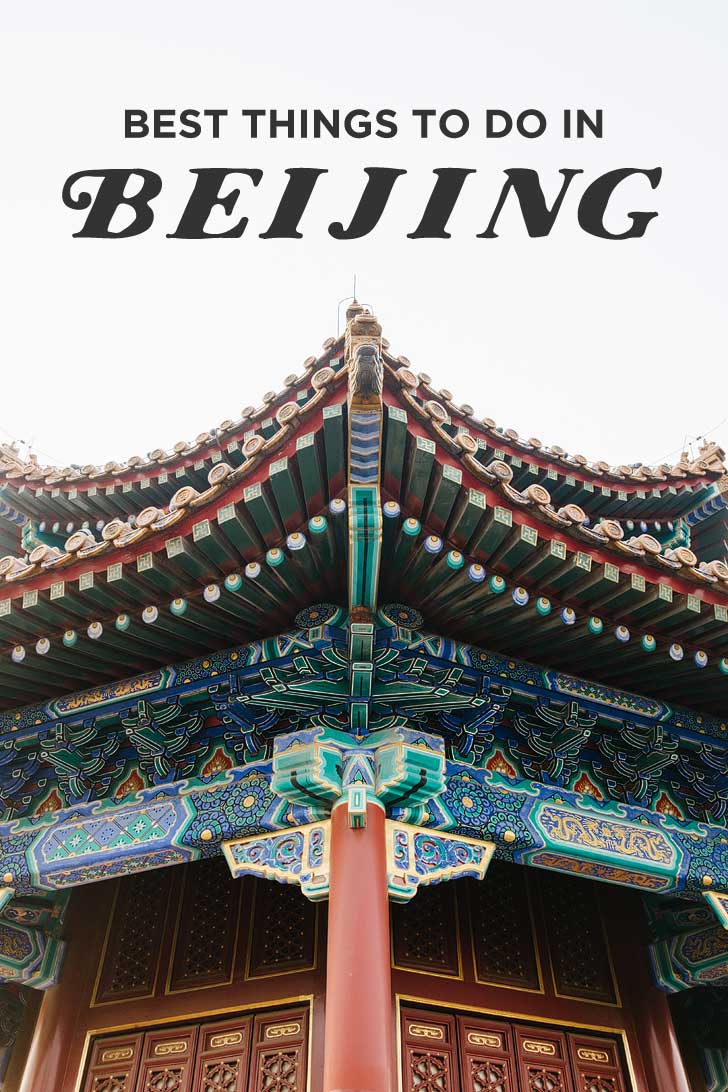 Pin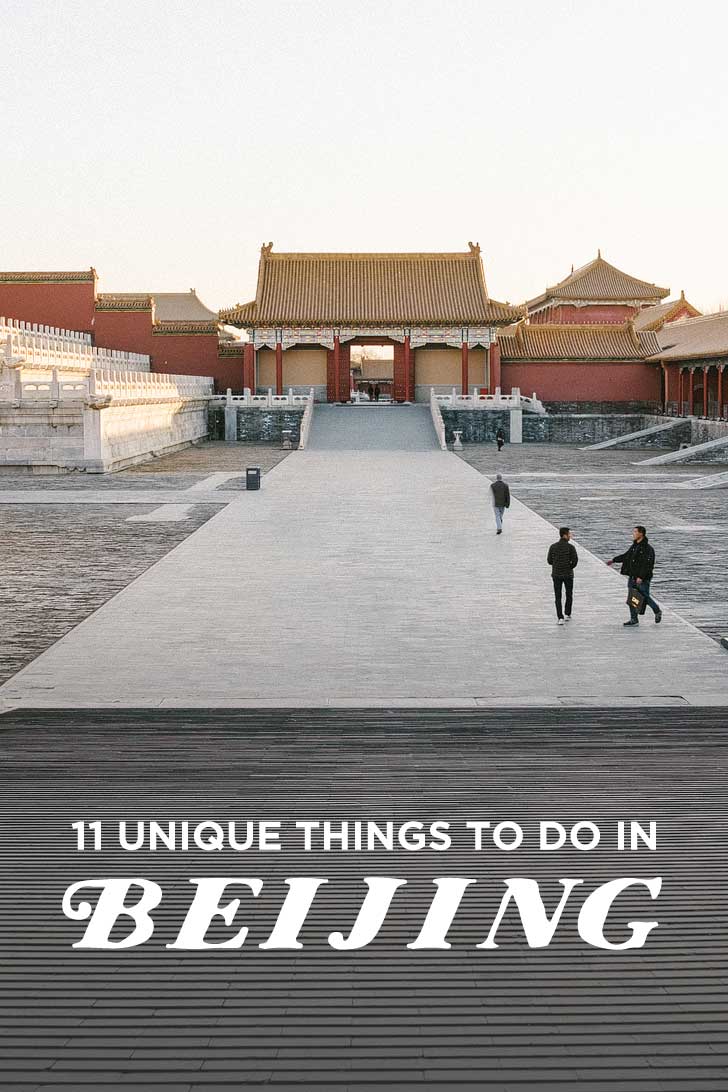 Pin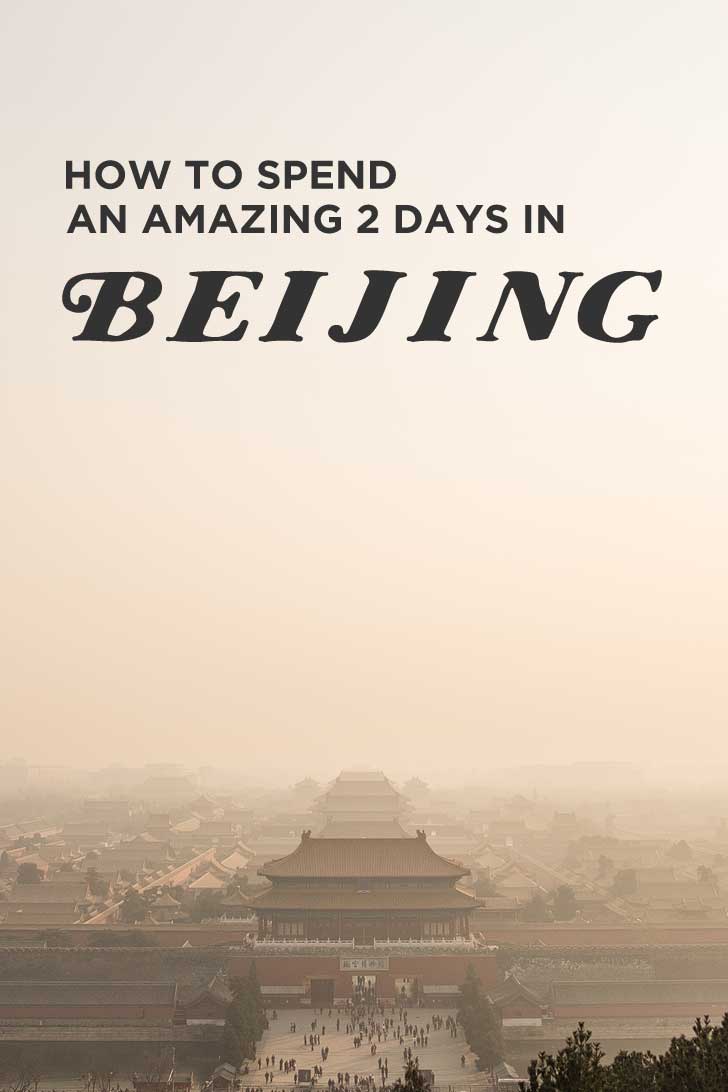 Pin
Have you been to Beijing? What were your favorite things to do there? If not, which of these would be on your must-do list?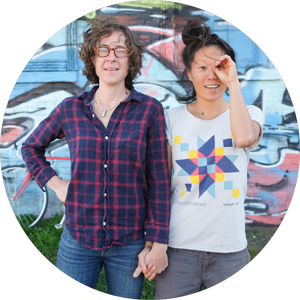 Pin
CAROLINE + ERIN
They are entrepreneurs and creatives who are good at finding adventure, both big and small, everywhere they go. The two have made a daily practice of sharing vulnerabilities, truth telling, and side splitting laughter. Both value being able to spend time getting to know a place but understand that life doesn't always allow one to really settle into a place. So, they've honed the art of travelling fast and seeing and doing all of the things that an adventurer can do in a day or two. The couple lives in Asheville, North Carolina and spend as much time as possible in the mountains.