Here's the easiest beef bulgogi recipe you'll find.
If you're unfamiliar with Korean food, beef bulgogi is a classic Korean recipe that serves as a great introduction to Korean food. Most of my non-Korean friends that eat meat enjoy it, and it's usually their go-to item to order at restaurants. Would you believe me if I said it's so easy to make at home and it will taste even better?
Neither of us loves spending a lot of time in the kitchen, so we definitely recommend this recipe for those who want to eat delicious food without the hassle.
This post may contain affiliate links, where we receive a small commission on sales of the products that are linked at no additional cost to you. All opinions are always our own. Read our full disclosure for more info. Thank you for supporting the brands that make Local Adventurer possible.
Last Updated: May 25, 2020
Korean Beef Bulgogi Recipe (Adapted from My Mom's Recipe)
This is probably one of our most used recipes at home. Most of the time, Jacob will marinate a large batch (4 lbs at a time) and then freeze it into smaller meal-sized portions. That way, anytime we're craving bulgogi, we can just defrost it and have an easy meal.
Bulgogi Ingredients (for 3-4 servings)
1 lb beef rib-eye or tenderloin, thinly sliced
3 tablespoons soy sauce
1/2 medium-sized onion
2-3 tablespoons sugar
1 tablespoon garlic, minced
1 tablespoon green onion, chopped
2 tablespoons rice cooking wine
1 tablespoon sesame oil
1/2 cup of Coca Cola
1 tablespoon toasted sesame seeds (optional)
5 baby carrots, thinly sliced (optional)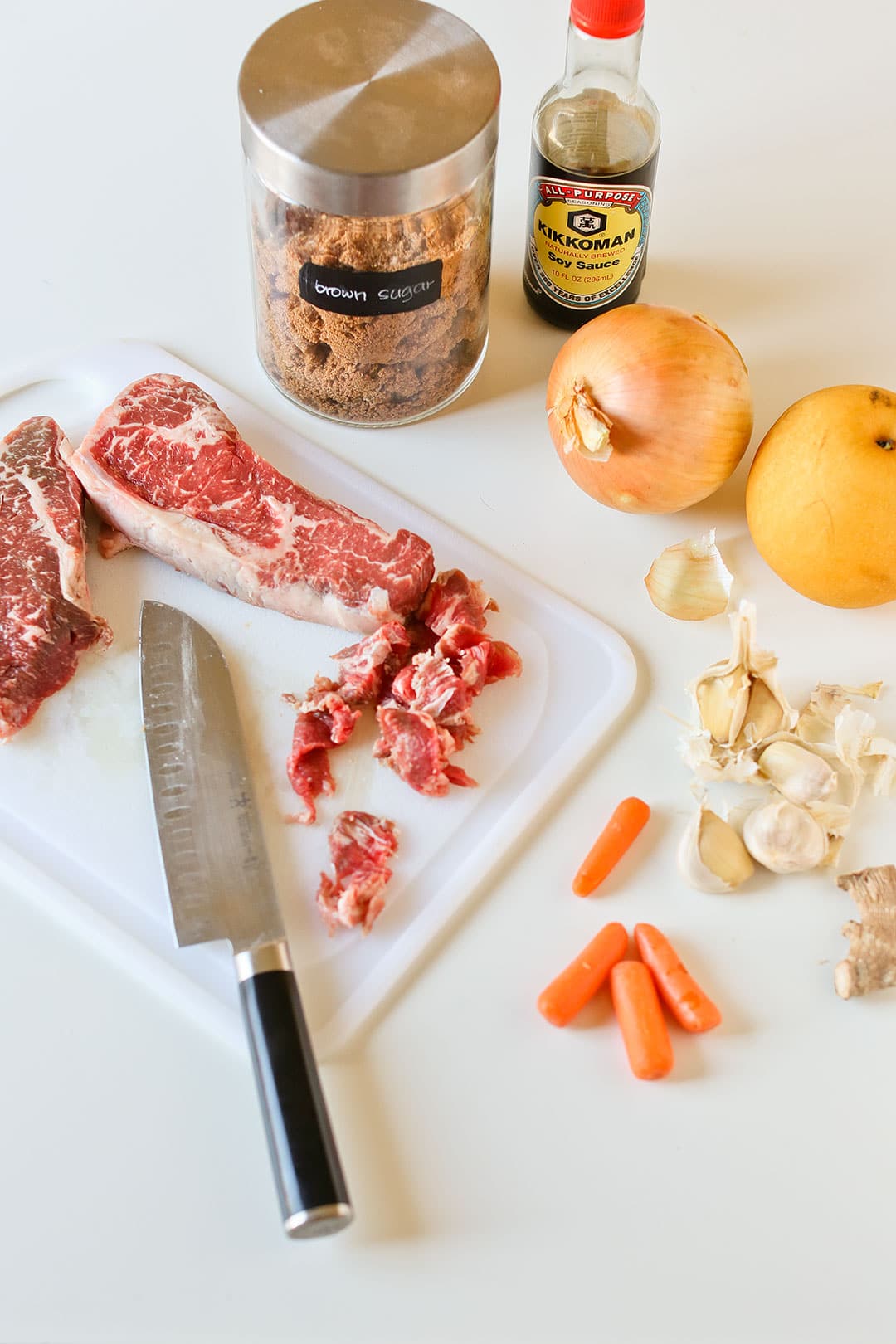 Mix everything else but the beef in a bowl or tupperware to make the marinade.
Add the beef and marinate for a few hours or overnight for best results.
Grill, BBQ, or pan-fry until meat is cooked (approximately 30 minutes).
Sprinkle with sesame seeds and serve!
Chef's Notes and variations
Instead of crushed pear, I used coke to tenderize the meat. It's less healthy but was easier and tasted much better in my opinion. But if you want the healthier version use half a cup of crushed asian pear instead.
Before you add the beef, taste the marinade to make sure it fits your tastes. Add more sugar or soy sauce to make it sweeter or saltier.
We double or triple the recipe to make a large batch, so we can enjoy it anytime with little prep time involved! We just portion it out, and freeze, and thaw overnight when we'll be eating it the next day.
The quality of the meat is really important! We tried to make this with other types of beef, and it tasted pretty terrible.
Asian stores have them pre-sliced, but if your beef doesn't already come thinly sliced, ask the deli if they can thinly slice the meat. Should be about 1/8 inch.
We ran out of regular onions in our pantry, so I also simplified the recipe even more by using five stems of green onions instead of both kinds, and it tasted great that way too.
We used homemade soy sauce made by a friend of my mom's. This takes about 6 months to make. If you're interested in learning how go here. It certainly tastes amazing, but just for ease, I'm totally fine with buying the ones at the asian store.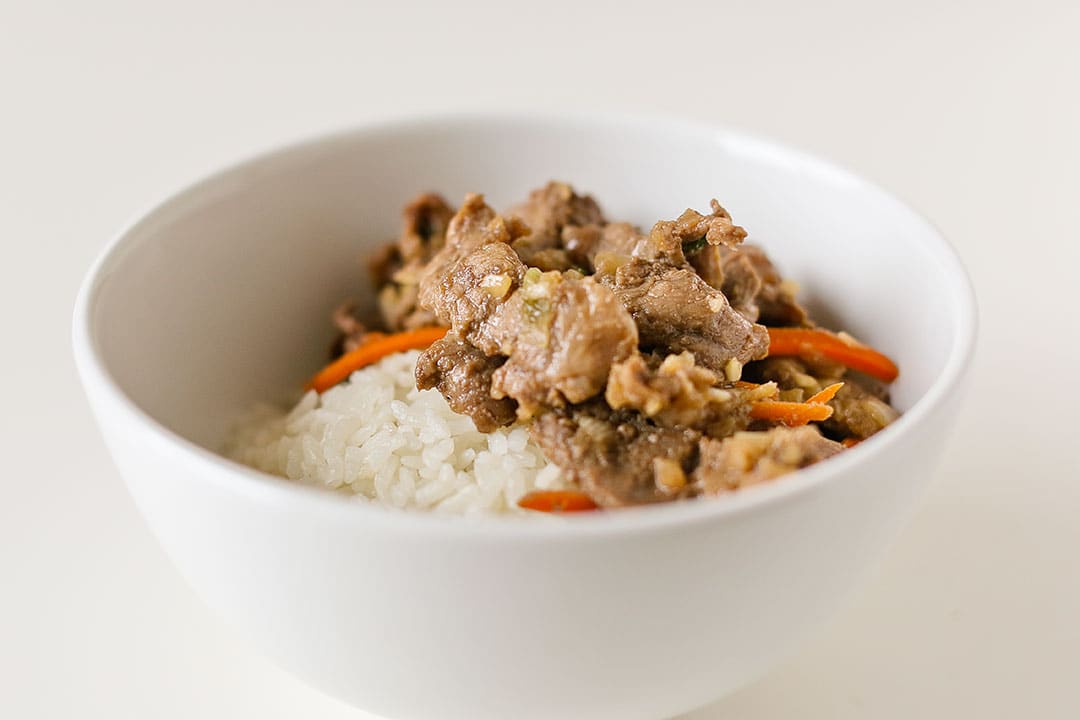 Have you tried Beef Bulgogi before? Which restaurant had your favorite one?
Did you enjoy this post? Pin it for later
"Discovery consists not of seeking new lands but in seeing with new eyes" – M. Proust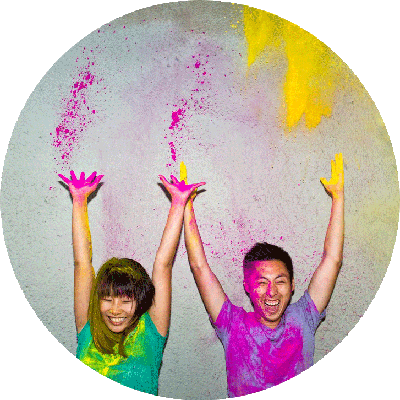 Esther and Jacob are the founders of Local Adventurer, which is one of the top 5 travel blogs in the US. They believe that adventure can be found both near and far and hope to inspire others to explore locally. They explore a new city in depth every year and currently base themselves in Las Vegas.