Happy Pi(e) Day! Since we just moved to Las Vegas and don't know where the good food spots are yet, I decided to try an easy nutella pie recipe for Pie Day! I ended up making mini nutella pies just because mini ones are always cuter and easier to share. :) You can buy pre-made mini graham cracker crusts here or at your local grocery store, but I decided to make my own! They looked pretty simple to make and ended up taking only 5-10 minutes. I was really happy with the way they turned out and how simple the recipe was.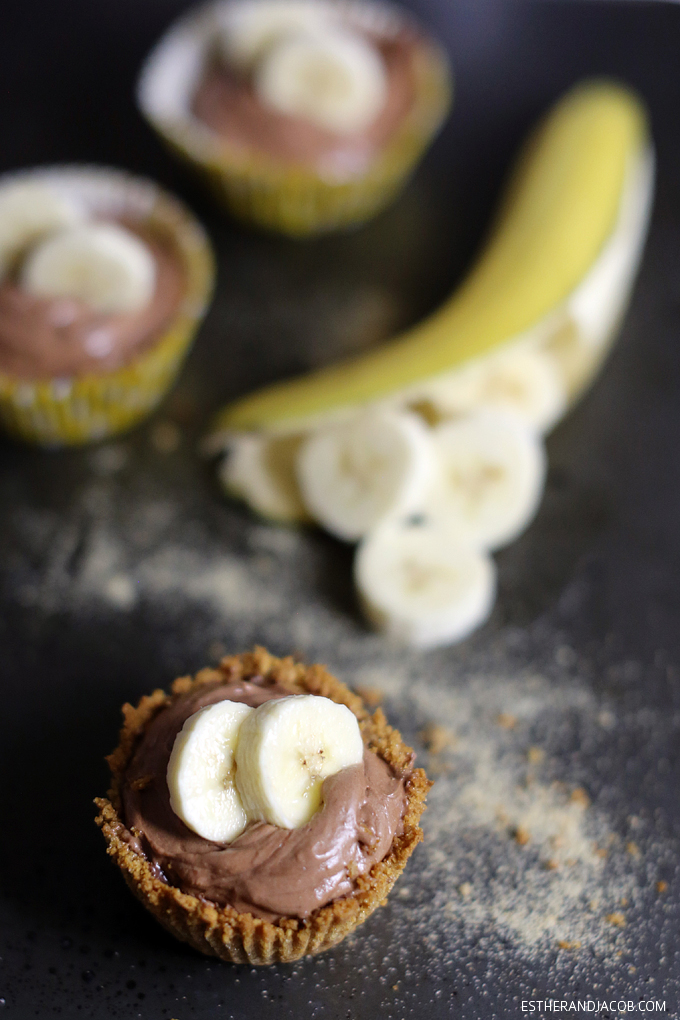 Pin
The consistency of the graham cracker crust: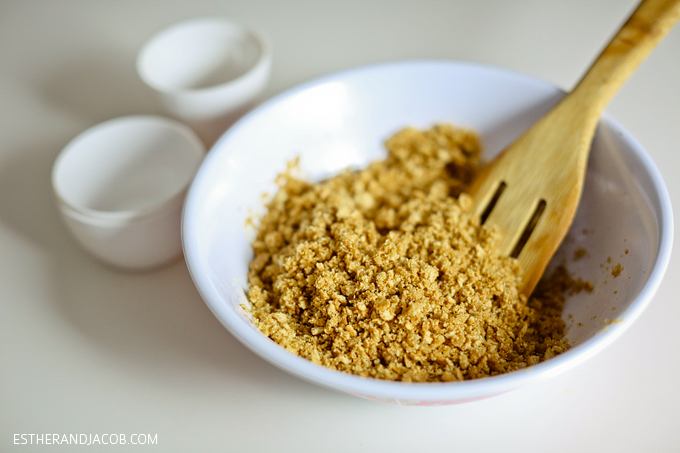 Pin
Easy No-Bake Nutella Pie Recipe and Easy Graham Cracker Crust Recipe (via all recipes and my basil leaf)
Ingredients:
1 and 1/2 cups of graham cracker crumbs (for graham cracker crust)
3 Tbsp brown sugar (for graham cracker crust)
1/2 cup unsalted butter, melted (for graham cracker crust)
13 oz nutella or hazelnut spread
8 oz cream cheese
8 oz whipped topping
Directions:
Mix graham cracker crumbs, brown sugar, and butter in a medium bowl (for graham cracker crust).
Pack firmly into a pie pan or cupcake pan with cupcake liners approx 1/3 in / ~1 cm (for graham cracker crust).
Spread 1/4 hazelnut spread over the graham cracker crust (for graham cracker crust).
Spread 1/4 cup of the hazelnut spread over the bottom of the graham cracker crust.
Mix remaining nutella or (1 and 1/2 cup nutella if you didn't buy the 13 oz jar) and cream cheese together until smooth.
Fold whipped topping into the cream cheese mixture.
Pour into the pie crust(s) and spread evenly. I ended up with 18 mini pies.
Refrigerate for 4 hours or overnight.
Baker's Notes:
We spent way too much time breaking graham crackers into fine crumbs, so next time I would probably buy the crumbs. At least we can make smores with the rest of it! :)
You can also skip step 3 to make it a little less rich. It is a very rich pie.
We topped it with bananas or whatever we thought went well with nutella right before serving, but that's also optional. But the toppings make it more photogenic!
How did you spend Pi(e) day?
I am now learning to bake a new recipe every month! You can check the other recipes if you click on the banner below:


Pin

Pin


Pin