This was my third new recipe I learned for my 13 in 2013. A friend of mine had made these cheesecake filled strawberries as finger food for her little boy's birthday party a month ago, and everyone loved them. I could not stop eating them myself because they were so addicting. When we were throwing our housewarming party last weekend, I decided to try it out myself, and it was a party favorite. It's only 5 ingredients and simple enough for even me to make. Don't you love easy party finger food?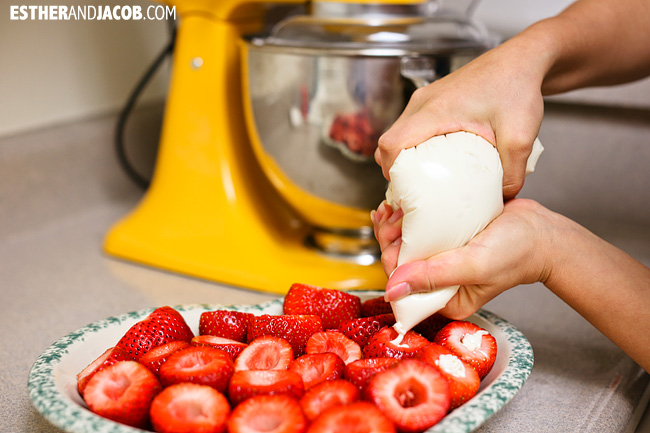 Pin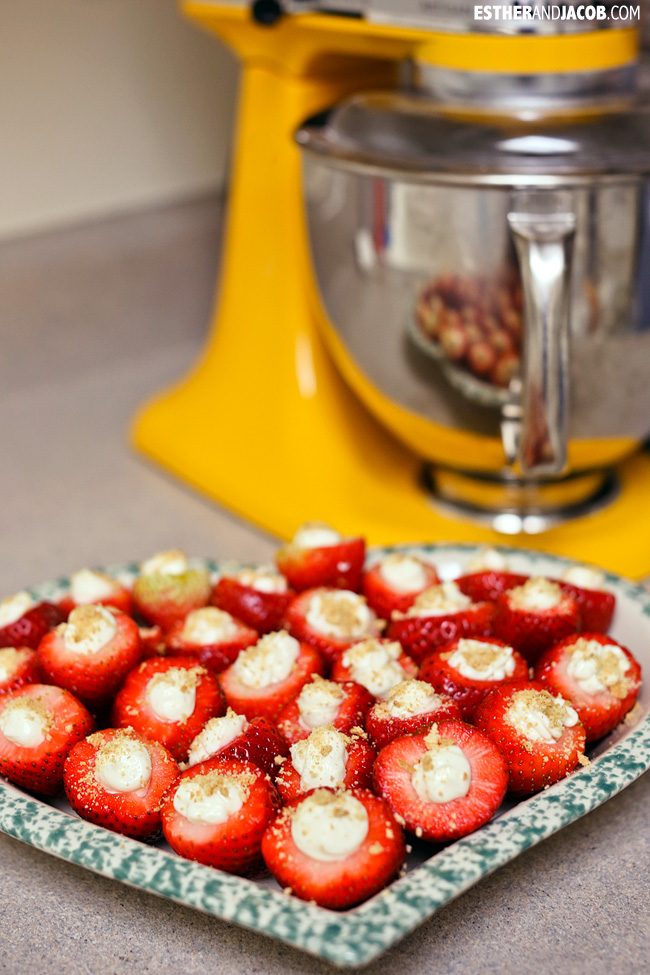 Pin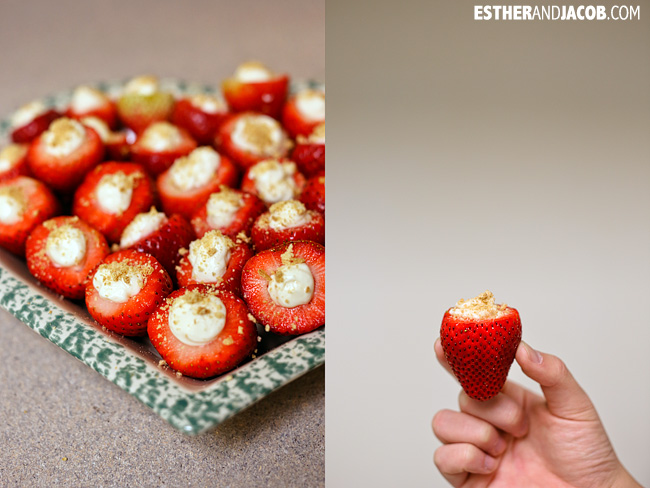 Pin
Cheesecake Filled Strawberries Recipe | Easy Party Finger Food
Ingredients:
1 lb large strawberries
8 oz. cream cheese, softened (can use 1/3 less fat)
6 Tbsp powdered sugar (3-4 for less sweet)
1 tsp vanilla extract
graham cracker crumbs (1 graham cracker is sufficient)
Directions:
After rinsing strawberries, cut the top and clean out with a paring knife. Set aside.
In a mixing bowl, beat cream cheese, powdered sugar, and vanilla until creamy.
Add cream cheese mix to a piping bag (or ziploc with the corner cut off).
Fill strawberries with cheesecake mixture.
Once strawberries are filled, dip the top in graham cracker crumbs or sprinkle crumbs over the strawberries.
Optional: Slice bottoms if you want them to stand upright
Few notes / changes I made:
We ended up using a lot more powdered sugar because the strawberries were not sweet.

We bought two regular sized packages of strawberries and did not need to purchase extra ingredients for the filling.
I do a recipe a month, and you can check out some of the others if you click on the banner below:


Pin

Pin


Pin