I've been on a roll cooking up Korean food lately. I have a few more dishes I need to learn before I can say I know all the basics of Korean cooking. Then I can finally cross that off my bucket list! Lately, I've been craving the street food in Korea like tteokbokki or ddukbokki. I especially like the ones they sell on a stick!
Tteokbokki is supposed to be one of those dishes that's really simple and easy to make, so I decided to give it a try. I was pretty happy with the end result, and Jacob told me it was the best tteokbokki he's ever had. He may be a bit biased since a happy wife = happy life. But you should try it and let me know what you think!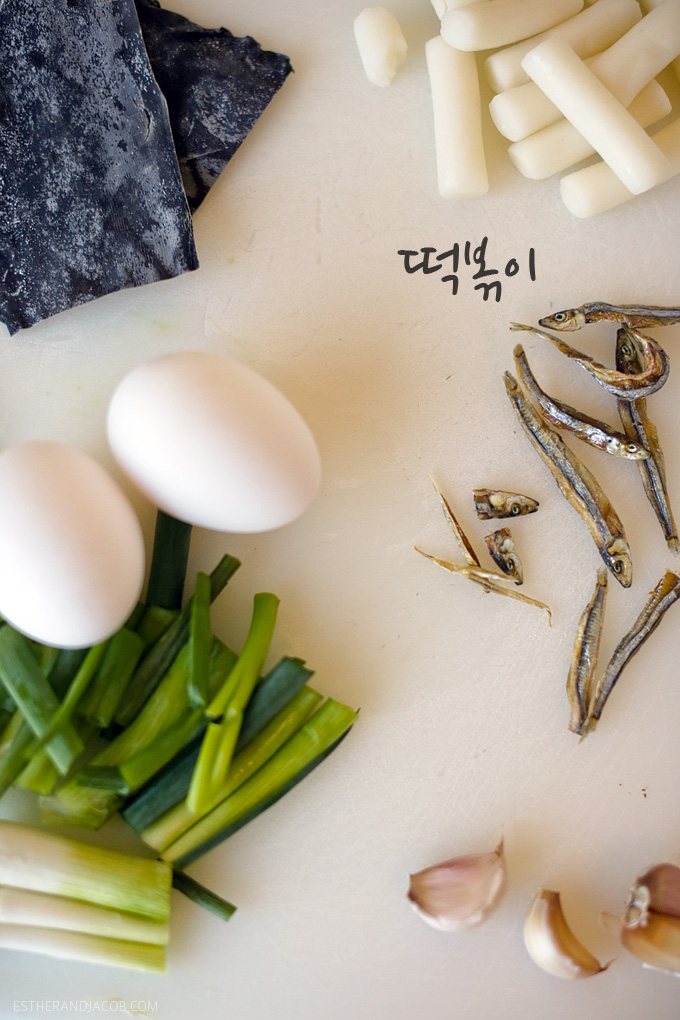 Ddukbokki Recipe | Korean Food 떡볶이
(adapted from my mom's recipe and maangchi)
Ingredients:
Directions:
Add the dried anchovies, dried kelp, and water to a shallow pot or pan.
Bring to a boil over medium-high heat without the lid (approx 15 mins).
Remove the anchovies and kelp and discard.
Add the rice cake, hot pepper paste, ketchup, sugar, hot pepper flakes, garlic, fish cakes, and hard-boiled eggs to the soup base.
Continue to stir so that the rice cake does not stick to the bottom until the sauce thickens (approx 10 minutes).
Add green onions and stir in for a minute.
Remove from the heat and serve hot.
Chef's Notes:
Depending on how sweet or spicy you like it, add more sugar or hot pepper paste.
You'll see in the photo below that I added in the green onions in step four and they got too soggy.
I put a slice of mozzarella cheese on top. I don't think that's the kind people normally use.
It's an easy recipe, but if you want to take an easier route, there's an instant version.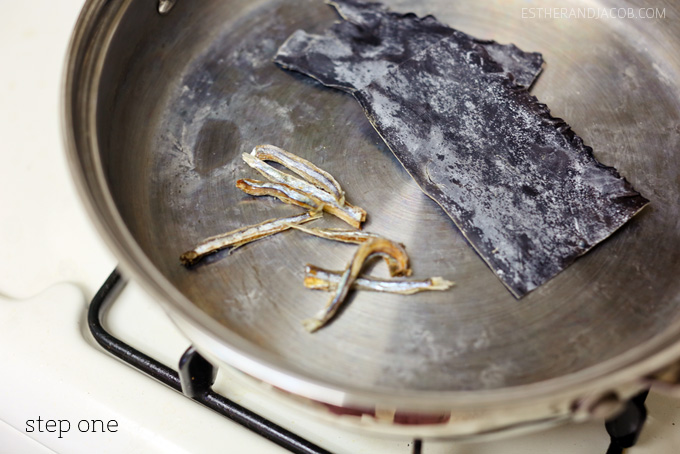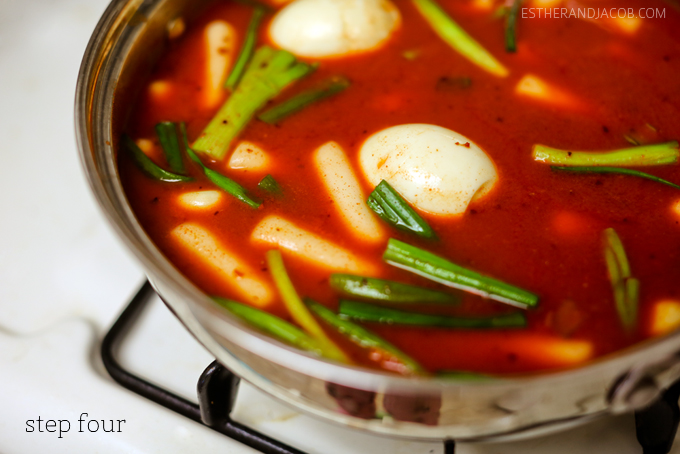 Have you tried making What's your favorite Korean dish? Maybe I will try to make that next.

Pin