Visiting Turks and Caicos? This is what you need to know before you go.
We just got back from Turks and Caicos last week, and we've already heard several of you are heading there this fall or winter! We loved it so much; we're so excited for those of you going.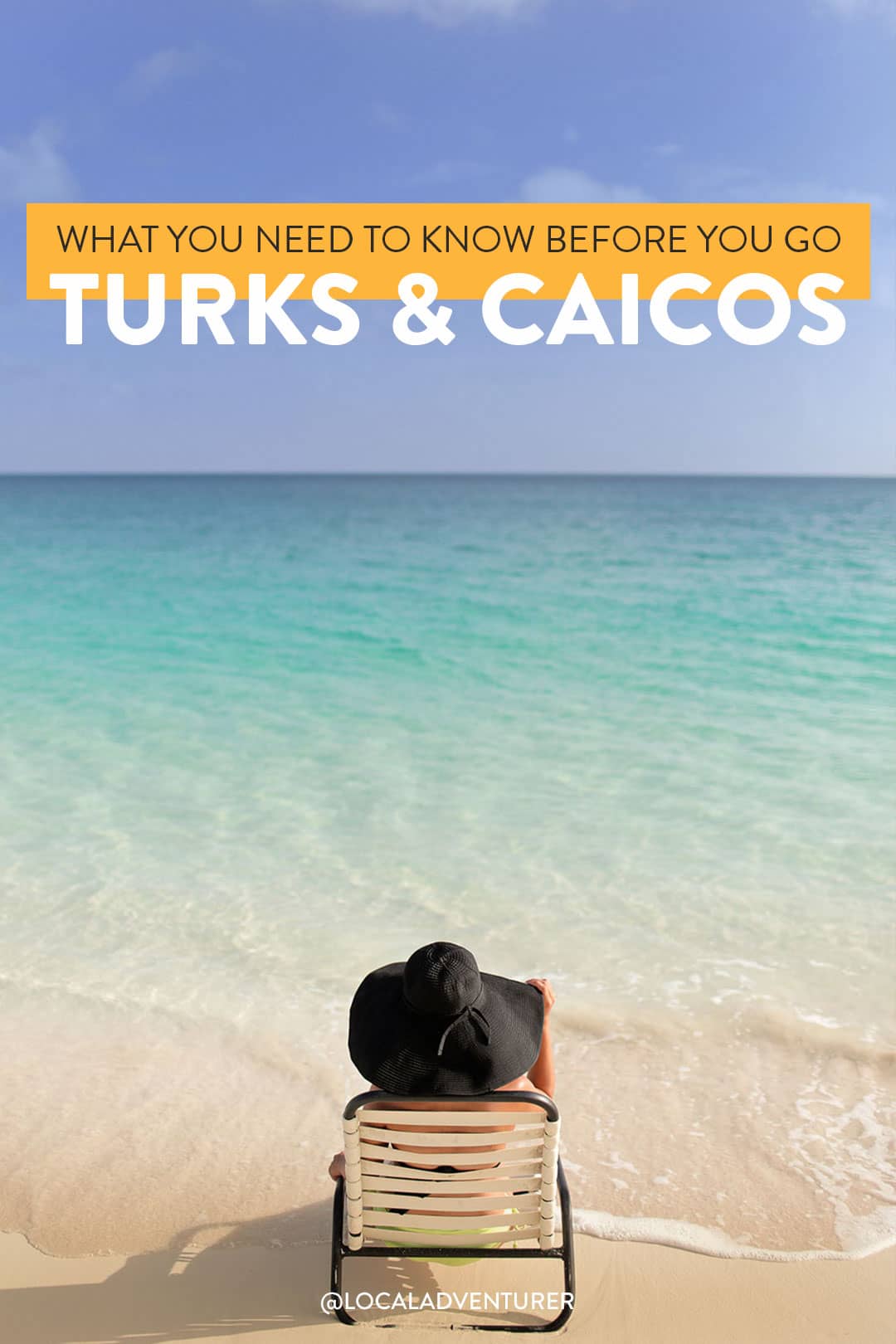 This post may contain affiliate links, where we receive a small commission on sales of the products that are linked at no additional cost to you. All opinions are always our own. Read our full disclosure for more info. Thank you for supporting the brands that make Local Adventurer possible.
Last Updated: September 21, 2023
Where is Turks and Caicos Located?
Turks and Caicos is in the Caribbean, just south of the Bahamas. We explored Providenciales (Provo), the largest island in population, and was voted the best beach destination in the world by Tripadvisor in 2022.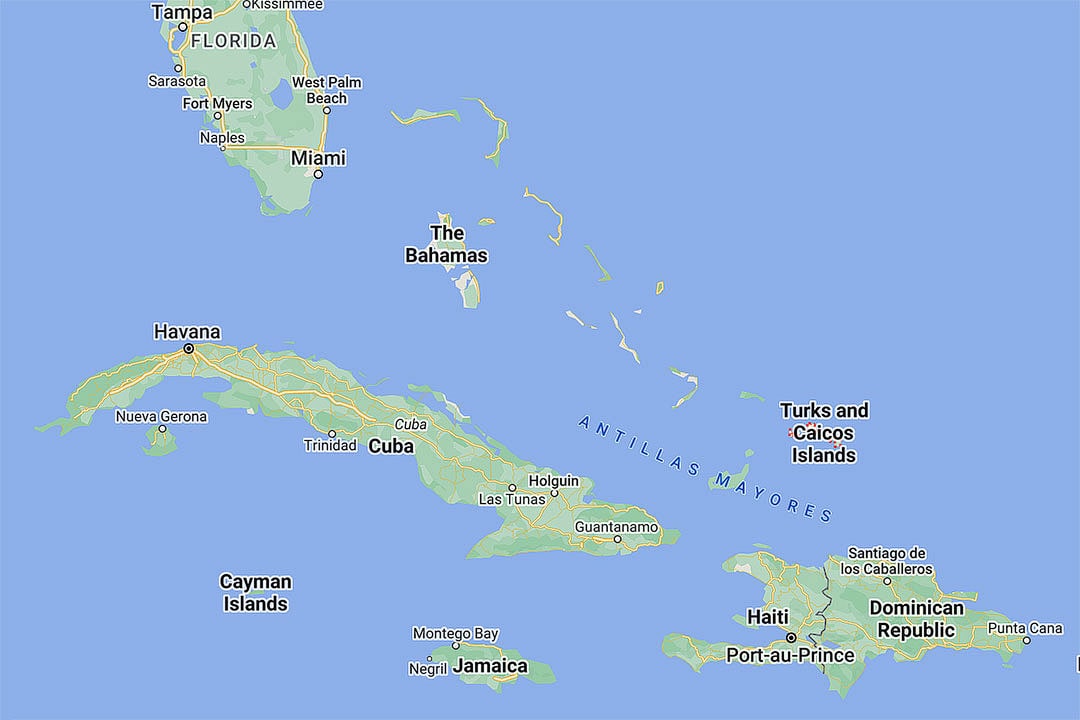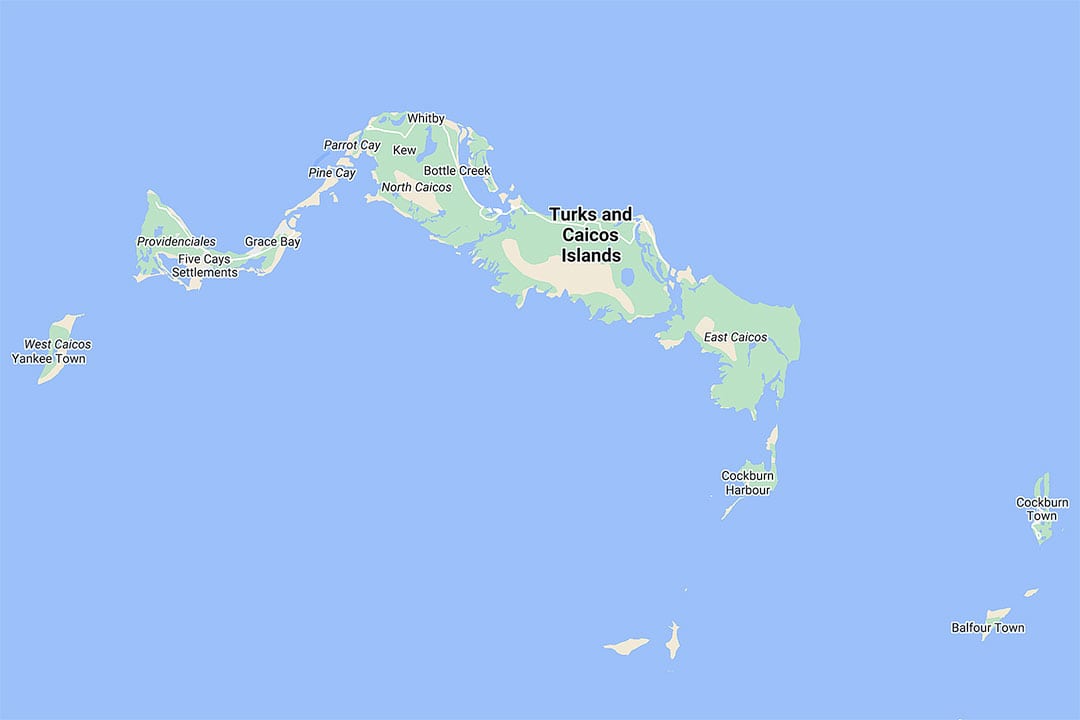 21 Things You Must Know Before Visiting Turks and Caicos
1. They Speak English
They are a British territory, and everyone speaks English. The people who are from Turks and Caicos were originally from Africa and call themselves "belongers" rather than natives. The Spanish previously killed off the actual natives of these islands.
Tip from our taxi driver: Though their accent may sound similar to a Jamaican accent, don't be that ignorant American asking if they are from Jamaica. They will be very offended.
See More: 15 Best Things to Do in Turks and Caicos
2. Their CUrrency is the US Dollar
They speak English, and they use US dollars? It makes it so easy for Americans to travel!
3. Who's Visiting Turks and Caicos
The dollar currency brings in a ton of tourists from the US. Approximately 80% are from the US, 10% from Canada, and the last 10% from the rest of the world¹. We saw one Canadian couple the entire time we were there, while everyone else was from the US.
4. Bring Your Benjamins
Pricing is still very expensive. Food at restaurants and groceries are at least two times the cost in the States. A case of Corona cost $69 when we were there!!! Needless to say, we were not having coronas on the beach. Turks and Caicos has been known to be a luxury destination for the wealthy and celebrities to hide away, but tourism has been pushing to open it up more to the average traveler.
5. Tipping is the Same as the US
It's about 15-20%. Some places already add service fees (ie. hotel service fees are split among all the workers).
6. The Weather
The average temperature is between 85-90°F (29°-32°C) from June to October and 80-84°F (27°-29°C) from Nov to May. Hurricane season in the Caribbean is officially from June 1 to November 30.
7. TCI is a Year-Round Destination, But There are Busier Seasons
Their busiest season is from mid-Dec to mid-April. While we were there, we heard that December is their busiest month. Off-season varies from hotel to hotel but generally runs from mid-April to mid-Nov. This may all be changing as TCI has been making a huge push for tourism.
When we went in July, everyone on the island still considered it a busy season. Travelers on a budget should consider going June through mid-Dec when the rates are 40% less than the winter rates and 2/3 less than the holiday rates.
8. Cabs are Per Person, Not Per Ride
From the airport to Grace Bay, we spent $16.50 per person. On the way back, however, they charged $14 per person. The resorts confirmed these prices are typical.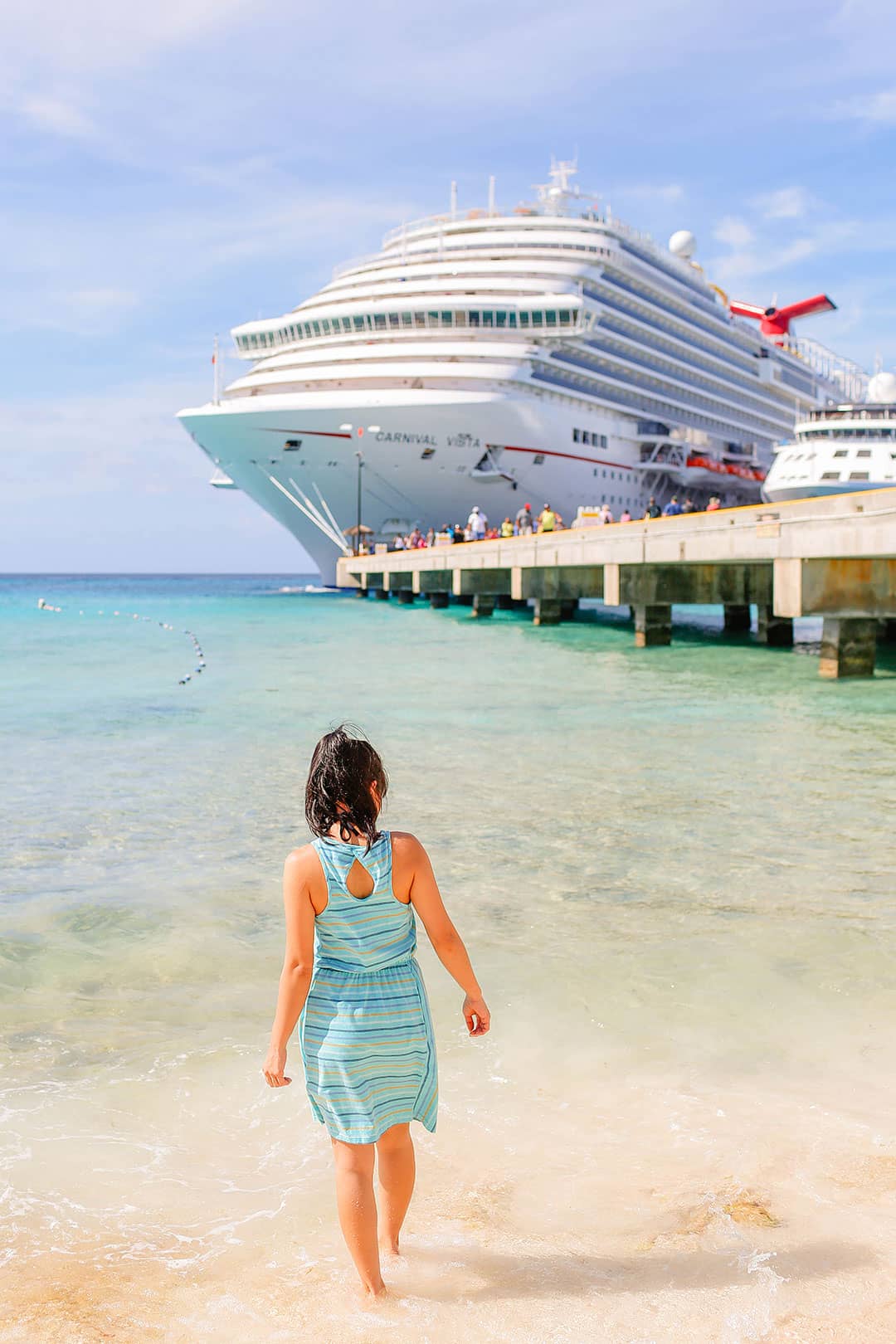 10. Renting a Car
Driving is on the left side of the road and sometimes with right-side vehicles. It's such a bizarre feeling riding in one of those! We didn't rent a car, but we realized it is worth renting if you have at least two places to drive to in one day.
11. You can Drink Tap Water, But You're Not going like It
The tap water is safe, but it smells and tastes like sulfur. Bottled water is expensive. We tried different brands of gallon water jugs from the grocery store, and they all tasted like plastic. I guess they have been leaving them out in the sun. Consider bringing your own self-cleaning water bottle!
12. Lobster Season
If you want to eat lobster, make sure you go between Aug 15 to April 1st. If it is not lobster season, it is illegal to catch them, and you won't find them in restaurants. No lobster for us!
13. Diving / Snorkeling
Turks and Caicos has the 3rd largest barrier reef and several top diving spots in the world. If you have ever considered getting scuba-certified, do it before this trip! We didn't have time to get certified and missed out on incredible dive sites.
If you have your own gear, bring them! There are plenty of snorkeling spots where you can enter from the beach. The Bight Reef and Smith's Reef are popular spots. Excursions provide you with gear, but the quality can vary. Some of the nicer resorts also provide free snorkel gear.
See More: How to Pack for a Snorkeling Trip + Snorkel Safari at Turks and Caicos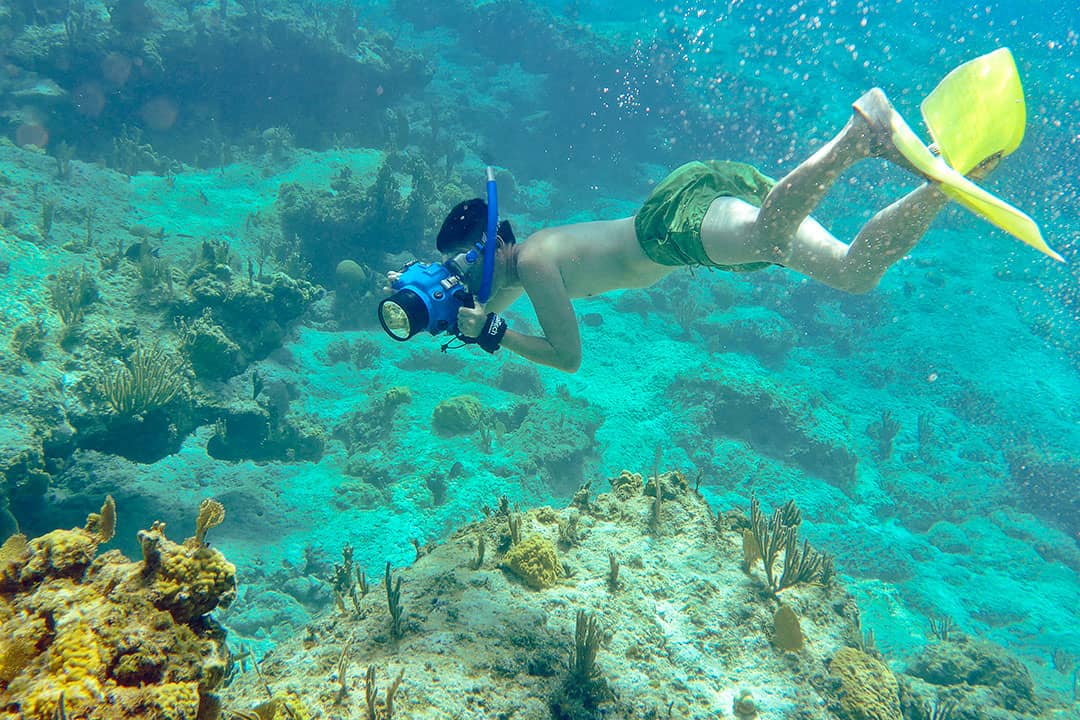 14. Don't Forget Your Coral Safe Sunscreen
Some excursions will not allow you to join without using coral-safe sunscreen. An estimated 4,000 to 6,000 metric tons of sunscreen from swimmers' bodies are deposited into the ocean annually².
All these sunscreens are coral-safe, but if you're looking for one at the store, check and make sure it doesn't contain oxybenzone (benzophenone-3), butylparaben, octinoxate (ethylhexyl methoxycinnamate), or 4-methylbenzylidene camphor (4MBC).
Jacob and I shared sunscreen and went through an entire 3 oz bottle and then some. Bring one 3 oz bottle per person to be safe since sunscreen is not cheap on the island.
15. Protect Yourself with Sea Lice Lotion
Pack some sea lice lotion if you don't want to be stung by jellyfish or sea lice (jellyfish larvae). We got stung in several places, and while it wasn't unbearable, it would have been nice to know it could have been prevented. Also, there are tons of mosquitoes depending on where you stay, so don't forget your bug spray.
16. Take What you Can Find or Leave it behind?
From a conservation standpoint, most places tell you not to take anything to preserve nature. However, even on the tour brochures, they encourage you to collect whatever you want – conch shells, sand dollars, etc. to take home.
It can be confusing when everyone tells you something different. As mentioned above, the government has no regulations, even if it's ruining the ecosystem, so it's up to you. We typically air on the side of leaving things as you find them.
17. Eating Conch
Turks and Caicos is known for its abundance of conch. They have the first and only commercial conch farm in the world. We also caught so many during our snorkeling trip. Many excursions will include a conch salad. Conch are also becoming endangered, but the government does not have regulations on fishing them.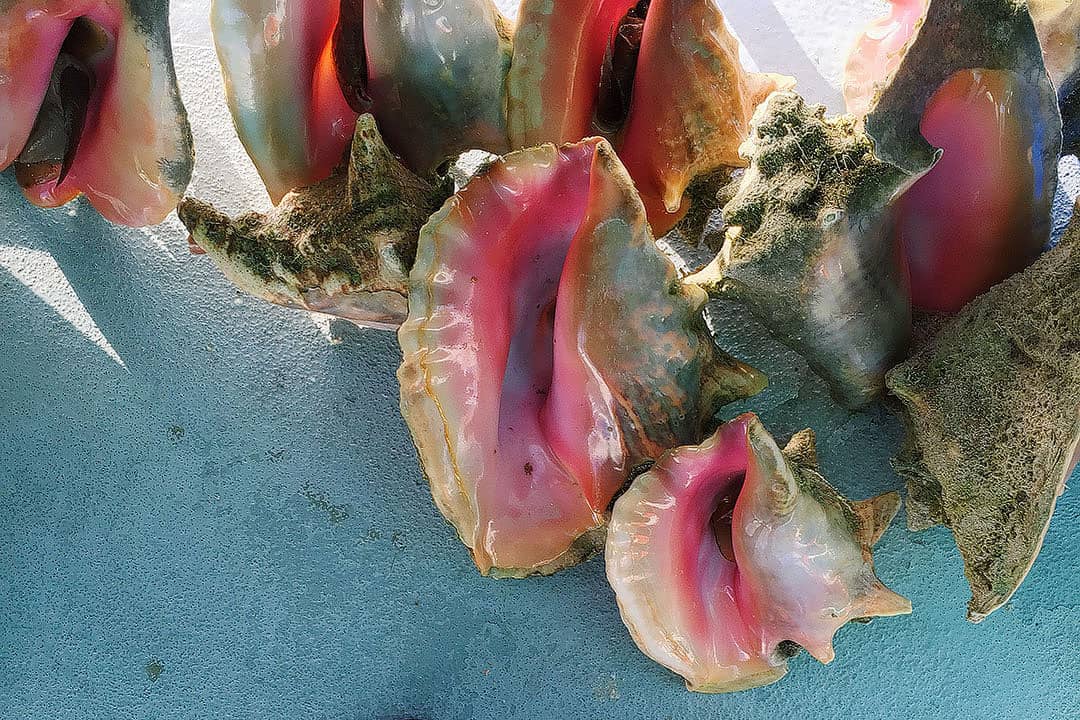 18. The service was Okay
I kept hearing everyone say the service is incredible in TCI, and how everyone bends over backward to make sure you feel pampered. We found that half were nice, the other half seemed unhappy with their jobs, and one person was rude. That's a pretty typical experience anywhere.
I'm not sure if it's because they were aware that we were media and thought we wouldn't tip (we always tip if we have decent service) or if it was because they don't like Asians or if they've had a previous bad experience with both. *shrug*
We didn't feel the love. Don't get me wrong, we had a wonderful experience overall, but we were baffled that they boasted about their hospitality.
19. No One on the Island has a Sense of Travel Time!
If you ask people how long it takes to get from point A to point B, whether it be driving or walking, it may not be accurate. The employees at our Stand up paddleboarding location told us it's a 10-minute walk to the conch farm, but it turned out to be more like 40 (and felt like an hour and a half in the heat). We weren't walking slow either.
20. Excursions in Middle Caicos
If you want to visit the Conch Caves of Middle Caicos, expect to do a full-day excursion. Most companies will only book one tour a week.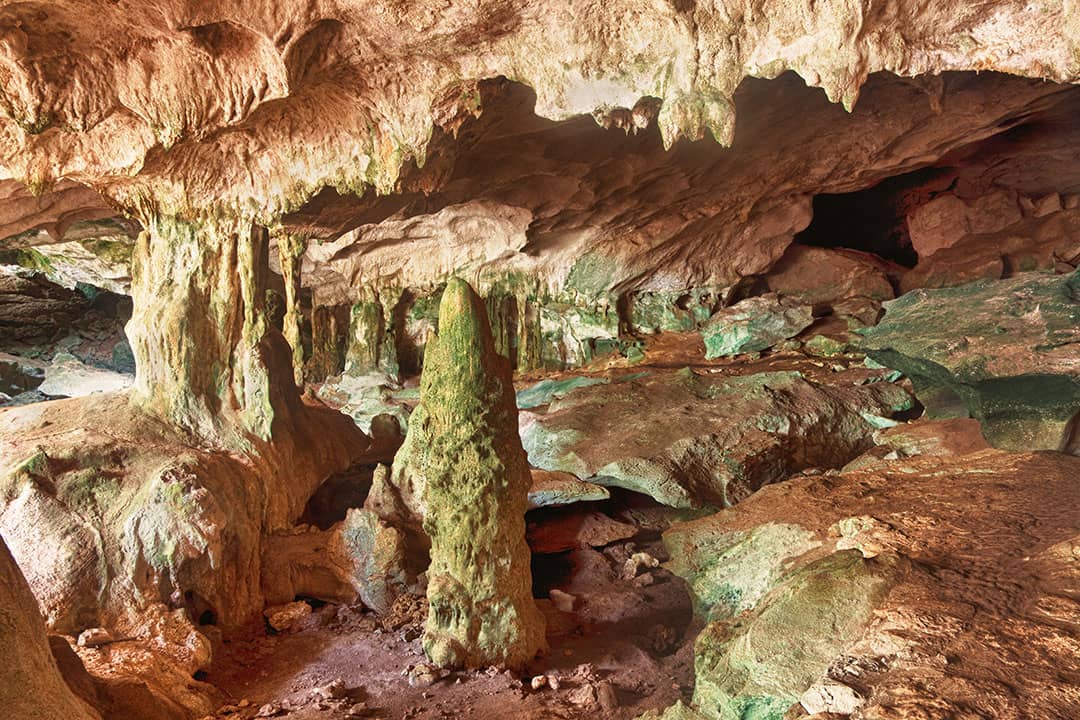 21. Getting Around Town
Many of the resorts provide bikes for you to get around town. They are first come, first served. Not many people walk. Everyone thought we were crazy for wanting to walk a mile to get to our next excursion. And midway, we realized how crazy it was, too. It was so hot! Lesson learned! Take the bikes when possible! Walking half a mile into town in the evenings wasn't bad.
Best Places to Stay when visiting Turks and Caicos
We stayed at three spots when we were there. Check out the details posts: The Somerset, Ocean Club West, Villa Renaissance (would not recommend). Check out the map below for more options.
Planning Checklist
More Resources for visiting Turks and Caicos
Have you been to Turks & Caicos? Anything we're missing?
Did you enjoy this post? Pin it for later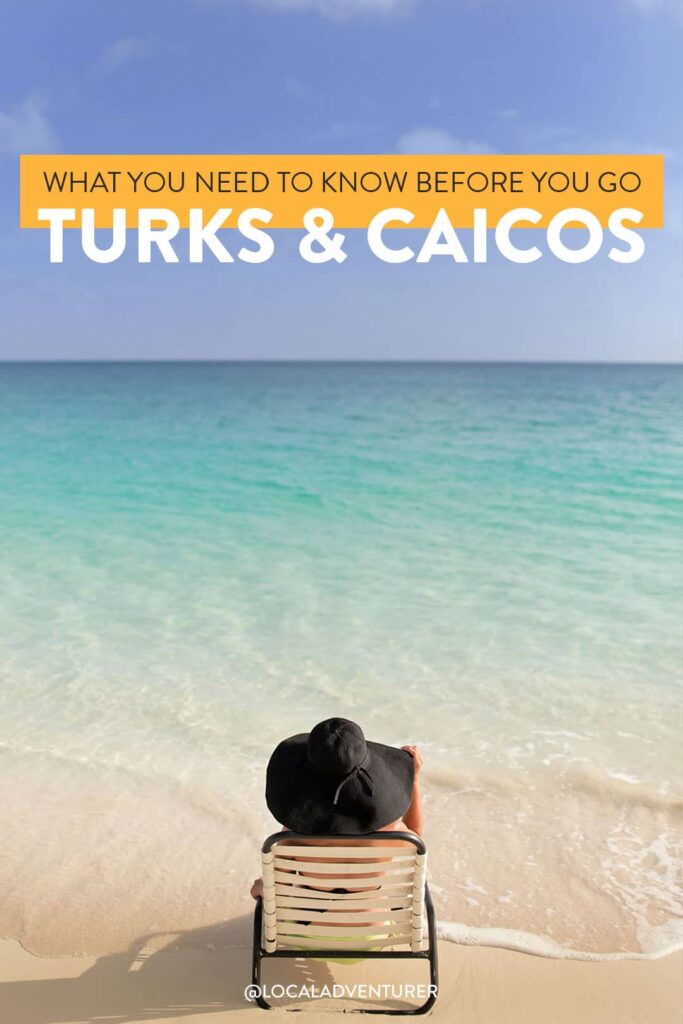 SEE More From Turks & Caicos
⟡⟡⟡⟡⟡
"Discovery consists not of seeking new lands but in seeing with new eyes" – M. Proust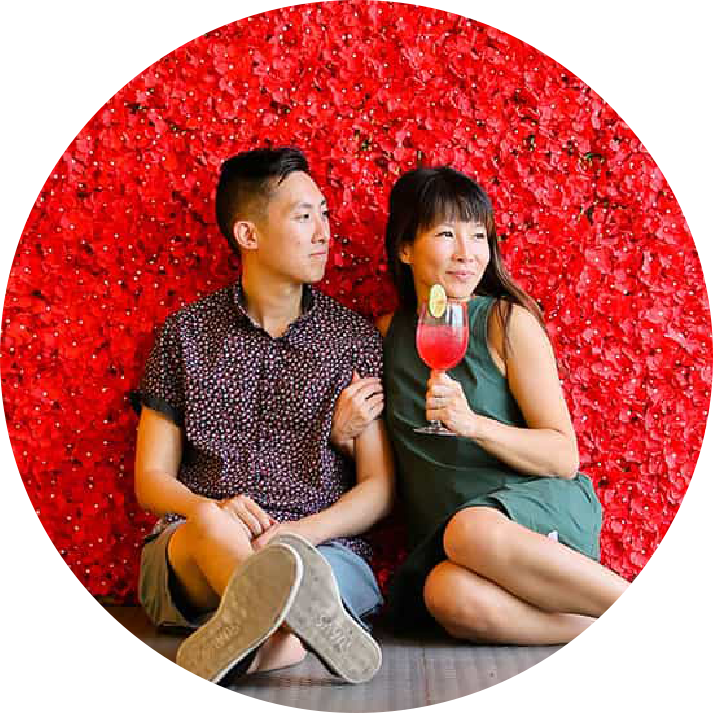 Esther + Jacob
Esther and Jacob are the founders of Local Adventurer, one of the top 5 travel blogs in the US. They believe that adventure can be found near and far and hope to inspire others to explore locally. They explore a new city in depth every year and currently base themselves in Las Vegas.
Follow on Instagram (E + J), YouTube, TikTok, and Pinterest.