After going on the Snorkel Safari, we wanted to give snorkeling another try to see if we'll have better luck spotting sharks and turtles. At this point, we were staying at The Somerset, and Jasmine, the concierge, was wonderful enough to help us book our tour.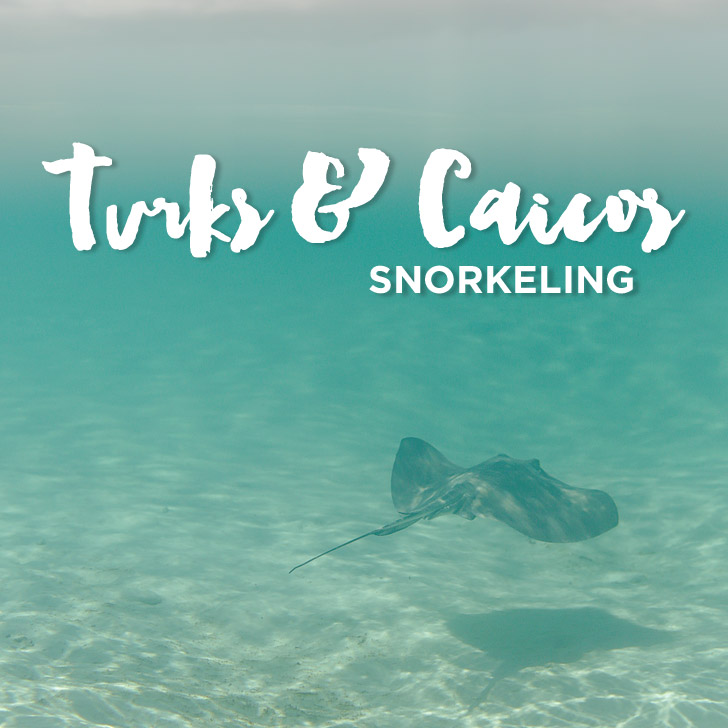 Island Vibes Tours offers a few different options (half-day, full-day, sunset, and private), but the most popular is the half-day snorkel. They start off by conveniently picking you up at the beach in front of your resort. The first thing we noticed was that it had a slide! They had both covered and uncovered seating, lounge chairs on the roof, and you could even sit on the front of the boat.
We spent about 45 minutes snorkeling at our snorkel spot, but unfortunately didn't see too much. Someone else spotted a nurse shark, but not us. That's just the nature of… well, nature. The best wildlife photographers can wait it out for days, months even!
Afterwards, we headed over to Half Moon Bay and anchored on the beach. As soon as we pulled up, a stingray greeted us, and we were able to get some great photos of him. Meanwhile, the captain and first mate started prepping a conch salad while we explored the island.
After trekking around, we finally found a rock iguana! While we were out looking for this guy, the rest of the group saw a lemon shark come by where the boat was docked. Can't seem to be at the right place at the right time!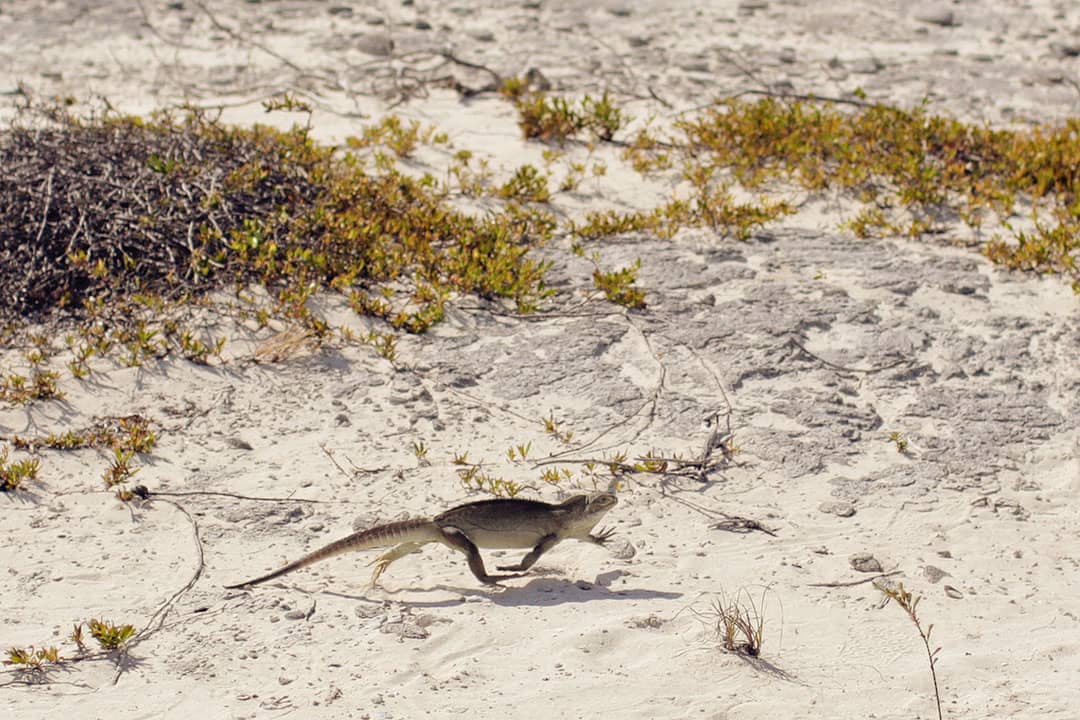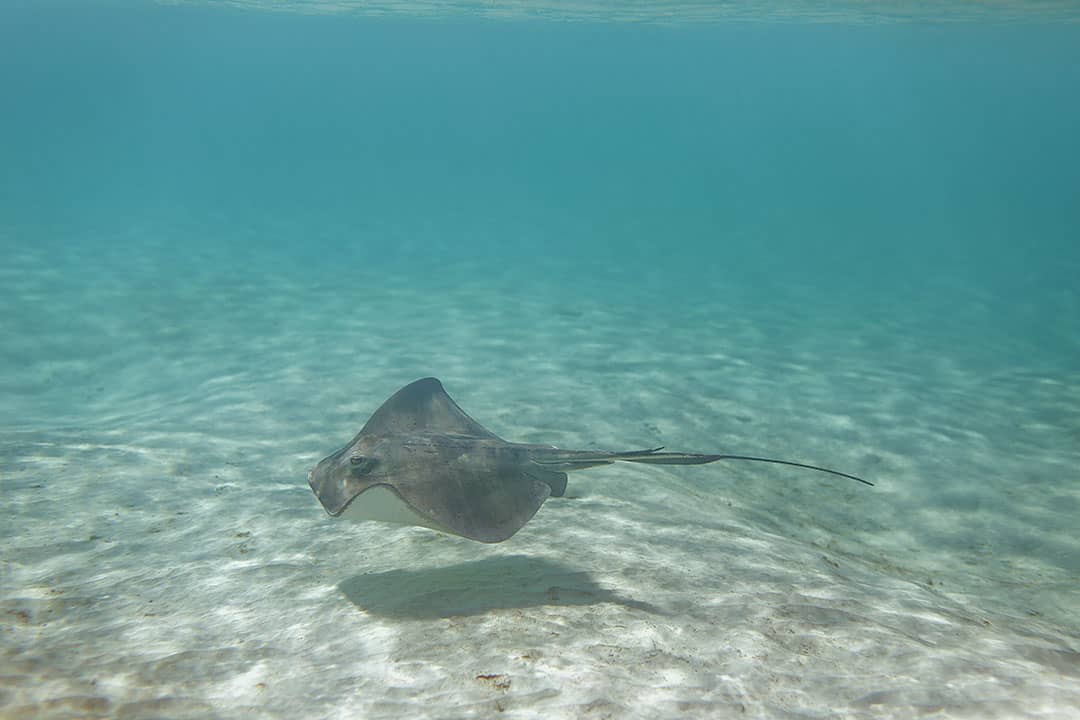 When we got back to the boat, they served the conch salad and rum punch and we headed to our last stop. It was party time. They turned up the music, and we got to jump off the diving board, use the slide, and even swim under the boat.
Overall, it was much more of a party boat than a snorkeling excursion. Their full-day BBQ adventure makes two stops, but it definitely focuses on you having an all-around fun experience. Despite the misunderstanding that we would have more than one snorkeling stop on a half-day snorkel tour, we had a great time. We were really excited to be able to be so up close with a sting ray, many others saw nurse and lemon sharks, the conch salad was delicious, and everyone on the boat was really nice and easy to get along with.
Pro Tips for Your Half-Day Snorkel with Island Vibes Tours:
Island Vibes Tours
[email protected]
649.231.8423
Check out our vlog! At the end of the vlog you can see the conch "dancing" to music.
Would you want to go on a snorkeling-only tour or have a variety of experiences?
What are some snorkeling destinations you hope to visit next?
Thank you, Island Vibes Tours, for hosting our snorkeling adventure.
All photos, text, and opinions are our own.
Thank you for supporting the brands that make Local Adventurer possible.