Turks and Caicos is the perfect beach getaway if you're looking for quiet, pristine beaches. The water is so beautiful! We spent half our time on the beach but also found plenty of other fun activities that TCI offered. Here's what we thought were most worthwhile.
If you haven't already, first read 21 Things You Must Know Before Traveling to Turks and Caicos.
This post may contain affiliate links, where we receive a small commission on sales of the products that are linked at no additional cost to you. All opinions are always our own. Read our full disclosure for more info. Thank you for supporting the brands that make Local Adventurer possible.
Last Updated: June 19, 2020
15 Best Things to do in Turks and Caicos
Turks and Caicos has some of the world's best scuba diving spots. They have the third largest barrier reef system in the world, and you'll find a wide array of fish, lobsters, turtles, and sharks. If you're lucky, you can even meet Jojo, a lone dolphin and national treasure to TCI. We were hoping to get scuba certified before our trip, but didn't have time.
Snorkeling is great in TCI for the same reason as diving. We went on two different snorkeling tours, one with 
Island Vibe Tours
 and the other with 
Silver Deep
. If you also want to try exploring on your own off the beach, the most popular spots are Smith's Reef and Bight Reef in Princess Alexandra National Park. You can bring your own snorkel gear or many nicer resorts will provide them for you.
The mangroves are important to the ecology of the islands. They also act as a nursery to baby sharks, turtles, and more. You can get up close and personal to these animals on a stand up paddle board or kayak. We went with 
Big Blue Unlimited
.
4. Chalk Sound National Park
This turquoise lagoon on the southwest of Providenciales is home to hundreds of small rocky islands. The water is clean and no powered watercrafts are allowed in the sound. Keep your eye out for rock iguanas, bonefish, and barracudas. You may even catch a lemon shark or stingray swimming around.
If you're looking for a good workout, you can also do stand up paddle boarding and kayaking here. Sapodilla Bay and Taylor Bay are officially outside of the park, but are still considered to be part of the area. They're perfect for families with small children, since the sand is finer than other beaches and the water is very shallow and calm for swimming.
Turks and Caicos is still somewhat of an undiscovered destination among kite surfers, but the wind and water conditions on the Atlantic side make it some of the best in the world for beginners and seasoned pros. A popular spot is Long Bay, which is only 5 minutes away from Grace Bay.
This is one we were hoping to do but wasn't available on the days we wanted to go. You get to snorkel along the barrier reef and then free dive for your very own conch. Afterwards, they show you how to open it up and make a fresh conch salad for you.
Most other snorkel trips also have their captains dive for conch and then make conch salad for you, but the only difference is on this one, they specifically help you find your own.
The first and only commercial conch farm in the world is only an 8-10 minute drive from Grace Bay. You learn a lot about their lifecycle, see them in different stages, and you can even pet one at the end if you want! The tour is informative but short. It lasts about 30 minutes, 10 minutes of which is an indoor presentation.
Since we already got to see conch on our snorkeling trips, Jacob didn't find it worth the money. Though I wouldn't put this at the very top of my list of things to do, I would recommend it if you have the time!
8. Hang Out with Iguanas at Little Water Cay (Iguana Island)
Whether it's a pit stop on a snorkeling tour, or a dedicated tour to Iguana Island, check out these critters that dig burrows in the sand. They're good at blending in so keep your eye out.
9. Sunbathing on Grace Bay's White Sand Beach
It's so crystal clear, and with the white sand reflecting the light, it felt like we were swimming in the world's biggest swimming pool. The barrier reef a mile out breaks all the waves, so it's also the calmest beach we've ever been to. The only waves we got were caused by boats. 
Pro Tip: Sometimes you can see nurse sharks that swim up pretty close to shore here and at Leeward Beach.
10. Horseback Riding in the Water
Even if you've ridden a horse before, there are few places you can ride along such beautiful beaches. You also get to take the horses into the shallow waters for a truly unique experience.
Every Thursday, the Island's Local Fish Fry at the Bight Children's Park (on Lower Bight Road) brings out the tourists and locals alike to mingle. Dozens of food vendors, entertainers, and cultural acts come together to create a great evening from 5:30 to 9:30PM. Although this helps bridge the gap between tourists and locals, most tourists tend to come early for the overpriced food and leave early, while most locals come later and stay late for drinks and dancing.
12. Conch Bar Caves aka Middle Caicos Caves
Conch Bar Caves is the biggest cave system that's above-ground in the Bahamas-Turks and Caicos archipelago. They get their name from a nearby village Conch Bar, but we found a lot of tour companies referring to them as the Middle Caicos Caves.
You can book with most tour companies, but since it's a long travel day from Providenciales, we've heard they typically have only one tour a week, because they don't book up as quickly. If there isn't a tour available, and you really want to go, you can ride the $50 ferry over and get a $70 rental car to explore on your own.
TCI offers a wide range of fishing options: deep sea, bottom, bone, fly, sport. Unlike most deep sea fishing trips where you have to travel hours, in TCI, you can get into deep water in no time! The barrier reef is about a mile from shore, and then the drop off to 7000 ft is just a half mile after that.
We met a family on our snorkeling tour that told us they caught a bull shark, and it was the highlight of their trip. I'm not a fan of fishing like Jacob is, but I wouldn't mind seeing a bull shark!
If you're looking for a secluded and exclusive island experience, you can take a boat ride to Parrot Cay. This private island resort owned by COMO Hotels group is known to be frequented by celebrities. It's a 50 minute shared car and boat transfer (~$168 per room per stay) from Providenciales or you can always charter a private jet there. ;)
15. Turks & Caicos National Museum
If you want to learn about the culture and fascinating history of TCI, there is a small but decent museum on the island of Grand Turk. Most cruises have a port destination in Grand Turk, but you can take a short flight over from Provo (~$85). This is especially great for the rainy days.
Bonus: The typical water activities available on every other Caribbean island like banana boats, jetskies, flyboards, parasailing, are also available here. TCI, however, has a charm that's very different from any other Caribbean island. We personally think it's a place that's better off without noisy activities. Some nicer resorts offer complimentary hobie cat rides, kayaks, and paddle boards for their guests as a great option.
Map of Things to do in Turks & Caicos
Which of these activities would you want to do the most? Do you have an activity you like to try at every destination you travel to?
Did you enjoy this post? Pin it for later
SEE MORE FROM TURKS & CAICOS
"Discovery consists not of seeking new lands but in seeing with new eyes" – M. Proust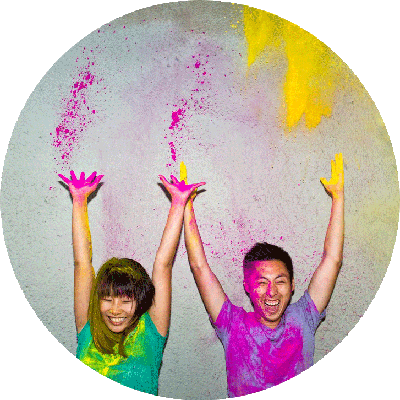 Esther and Jacob are the founders of Local Adventurer, which is one of the top 5 travel blogs in the US. They believe that adventure can be found both near and far and hope to inspire others to explore locally. They explore a new city in depth every year and currently base themselves in Las Vegas.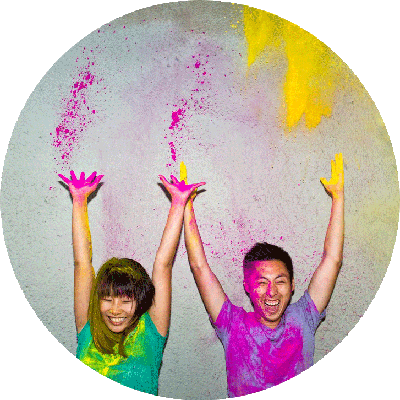 Pin
ESTHER + JACOB
Esther and Jacob are the founders of Local Adventurer, which is one of the top 25 travel blogs in the world. They believe that adventure can be found both near and far and hope to inspire others to explore locally. They explore a new city every year and currently base themselves in NYC.