Fes (or Fez) is the home to the oldest and largest authentic Medina, or old town, in North Africa. It is considered the religious, cultural, and handicraft center of Morocco. For you photographers out there, there is plenty to capture during your visit.

21 THINGS TO DO IN FES MOROCCO
Location: Fes El Bali, Fes, Morocco
Colorful Moroccan slippers, bags, and jackets are just some of the leather goods that you can buy in Fes. But before shopping, be sure to check out the world famous tanneries to see the traditional dying of animal skins. The smells are quite pungent so be sure to bring a scarf to cover your nose or grab some mint to sniff. Pro-tip: People will be offering you mint "for free" but will later hassle you for money. If you want it, just be willing to pay and agree on a price before you take it. We didn't stay very long and managed fine without the mint.
Location: 12 Derb el Miter Oued Zhoune Luxury Riad Medina, Fes, Morocco
Although the palace itself isn't open to the public, the 7 gates of the Royal Palace make for amazing photos. It's definitely an iconic spot in Fes and worth the visit for any photographer.
3. Take in the History of the Medersa Bou Inania
Location: Rue Talaa Sghira, Fes, Morocco
Built in the 14th century, this is one of the few religious buildings in the city that non-Muslim's can enter. Up until the 1960s, it was a theological school, and now it can be appreciated for its amazing architecture and history. One of its most distinctive features is the green-tiled minaret.
4. Visit the Oldest University in the World
Location: Fes El Bali, Fes, Morocco
University of al Karaouine (Qarawiyyin) is the oldest university in the world according to UNESCO. It currently functions as a working Mosque and is one of Morocco's largest centers of worship. Unfortunately you'll have to settle with a glimpse of the courtyard if you're non-Muslim.
5. Stroll through the Mellah, or Jewish Quarter
Location: Mellah, Fes, Morocco
Just north of the Royal Palace is the Mellah, or Jewish Quarter. Although it no longer is home to the Jewish community, you can still see its rich history. Take in the architecture, visit the Aben-Danan Synagogue, and shop the antique boutiques. The Jewish cemetery is also in the area and worth stopping by.
6. Walk through the Fez Medina, or Fes el Bali
Location: Fes, Morocco
This is the city's oldest neighborhood and UNESCO World Heritage Site. It's unique in that it has retained much of its history and roots. See our full post here.
7. Check Out the Arms Museum at Borj Nord
Location: Douar El Magta, Fes, Morocco
There is an impressive collection of weapons at this 16th century fortress including some really rare pieces. We're talking 13 rooms with roughly 775 military items! If weapons aren't your thing, they have a great view of the Old City from the roof.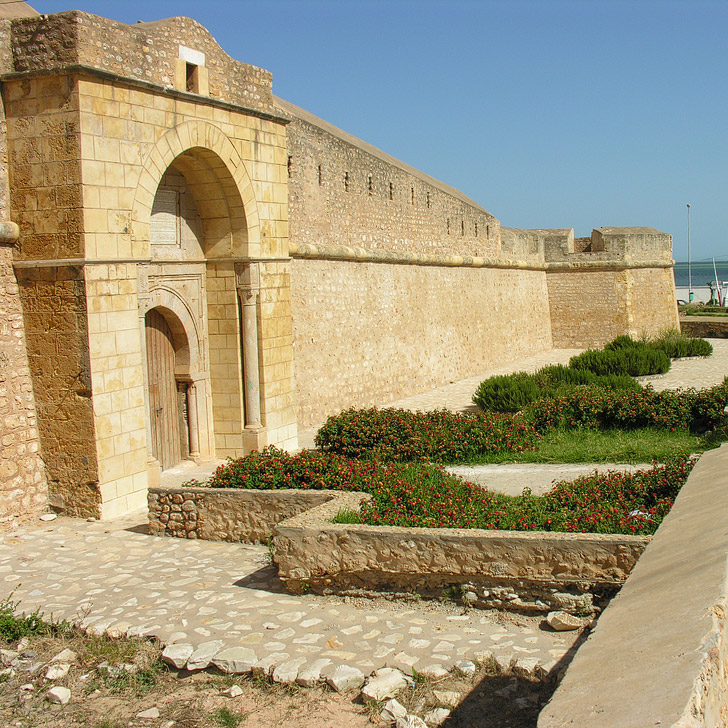 8. Visit the Bab Boujeloud (Blue Gate)
Location: Talaa, Fes, Morocco
Marking the entrance to Fes el Bali (Old City), the Bab Boujiloud is the iconic blue gate that makes for an amazing photo. You can also check out the Bab Chorfa, another amazing gate framing the Medina.
9. See the al Attarine Madrasa
Location: Rue Talaa Kebira, Fes, Morocco
This is another building where you can admire the architecture, tile-work, and woodcarvings of the 14th century. Once home to students at the university, don't forget to climb up to the rooftops to get a view of Kairaouine Mosque & University.
10. Enjoy Fes Art at the Dar Batha Museum
Location: 5, Place Batha Oued Fejjaline , Fes, Morocco
The Dar Batha Museum is home to woodcarvings, iron work, embroidery, carpets and jewelry that encompasses the beauty and history of Fes. The museum is housed in a 19th century summer palace, which makes for the perfect backdrop to view the collection.
11. Stroll through the Bou Jeloud Gardens
Location: Ave Moulay Hassan, Fes, Morocco
The Bou Jeloud Gardens, also known as Jardin Jnan Sbil, were once imperial gardens. Enjoy the serene lake, fruit trees, and getaway from the big city in this peaceful oasis.
12. Henna Souk
Location: Derb Fakharine, Fes, Morocco
Shop at one oldest souks, or marketplaces, at the Henna Souk where you'll find ceramics and traditional cosmetics, like henna. Plane trees give natural shade to the stalls and keep you protected form the sun.
13. Relax in a Private Hamman
Location: 3 Derb Bechara, Fes, Morocco
For the real local experience visit one of the public hammams, or bathhouses, but if you're looking to be pampered, there are plenty of private hammams to choose from as well. Spas like Spa Laaroussa give you an authentic type feel but with the luxury and comfort of an upscale spa.
14. Shop for Moroccan Carpets
Location: Medina of Fes, Morocco
Fes is definitely the home of the Moroccan carpets. While in the Medina, be sure to check out one of the carpet shops where they'll tell you everything you need to know. Just keep in mind that it is high-pressure sales! Check out our experience here.
15. Trek Through the Tazekka National Park
Location: Taza Province, Morocco
This national park is roughly an hour and half from Fes and is home to cork oaks and cedars. You can summit Diebel Tazzeka (1980 m) for spectacular views or explore the rest of the country side. Taza is a great home base if you're looking to spend more than a day here.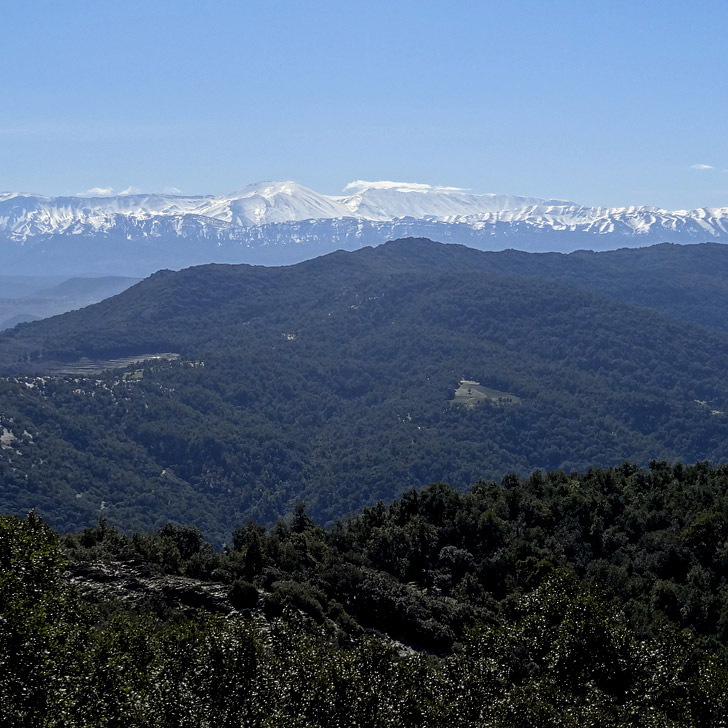 16. See the City from Mount Zalagh
Location: Mount Zalagh, Morocco
Hike up Mount Zalagh to get a true appreciation of how large and beautiful Fes is. It's the biggest mountain overlooking the city. If you're looking for adventure, there are great hikes and mountain biking up here as well.
17. Watch a Belly Dancing Show
Location: Fes, Morocco
You can't leave Morocco without going to a belly dancing show. It's a great way to get entertained while having a traditional dinner and Fez is a great spot to do it.
18. Have a Picnic at the Merenid Tombs during Sunset
Location: Fes, Morocco
These 14th century tombs are mostly ruins now but they still make for a perfect backdrop to watch the sun set over the city. Bring a picnic with you to escape the hustle and bustle of town. Avoid staying after dark though as there have been reported muggings.
19. Nejjarine Square and Museum
Location: Medina of Fes, Morocco
The museum is home to woodworking tools and beautiful woodwork. Located near the carpenter district of the Medina, the square hosts architecture dating back to the 18th century. Be sure to visit the rooftop terrace to get a great view of Fes as well!
20. Take a Day Trip to the Charming Sefrou
Location: Sefrou, Morocco
Located just half an hour away from Fes lies the quiet town of Sefrou. It was once a booming town, but since then has become a historic hideaway. The lack of development has preserved its charm and is a photographer's dream.
21. Soak in the Waters at Moulay Yacoub
Location: Moulay Yacoub, Morocco
This is another small town that's only 30 minutes away and worth the visit. You can experience the authentic hammas, or public bath houses, as they are the highlight of Moulay Yacoub. It's believed that the waters from the countryside having curing properties and relive the suffering of rheumatism, skin diseases, and nose and throat problems.
Map to Help You Get Around Fes:

Would you buy leather goods, carpets, or local outfits in Fez? What kind of activities do you like doing when visiting a new city?
Images Courtesy of: 7.Ghar El Melh (cropped) 8-11. Cait 15.Groundhopping Merseburg (cropped) 18.Vince Millett (cropped) 19. Antonio Perez Rio 20. photo cible (cropped) 21. jbdodane (cropped)
Thank you Contiki for hosting our trip. See our 15 day trip itinerary here.
All opinions are our own. Thank you for supporting the brands that make Local Adventurer possible.