UPDATE: Check to see which trails are open on USDA.
The only sounds I could hear were our deep breaths. After scrambling, climbing, and heaving our way up to the mountain, we finally made it to the top. I turned to Sean and asked, "So was it hard?" and he quickly responded with a matter of fact "Yup".
MUNRA POINT HIKE
Distance: 4.7 Miles
Elevation Gain: 2270 Feet
Difficulty: Difficult
Seasons: Year Round – but avoid it if it's raining
Trailhead Coordinates: 45.623282, -121.975718
You know those hikes that you totally underestimate? This was one for us. It has a few different routes and isn't a very long hike, but prepare your quads and calves. You're going to feel the burn. When you reach the top, though, you'll be able to see Bonneville Dam, Table Mountain, Hamilton Mountain, Bridge of the Gods, and THIS: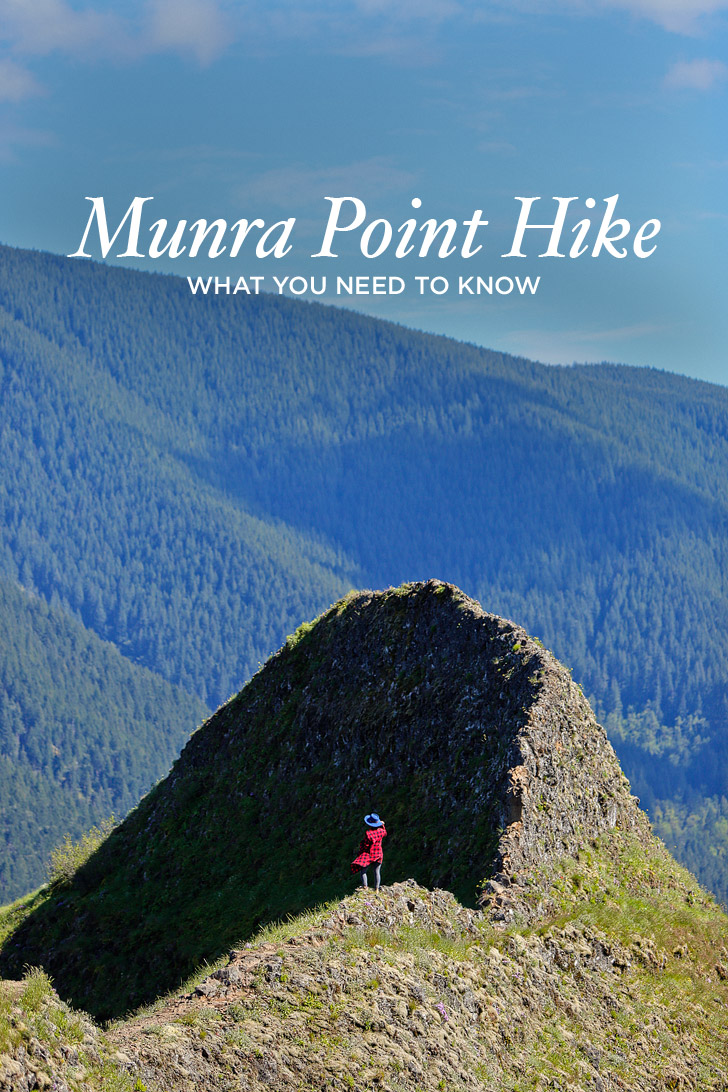 Pin
Munra Point is moderately trafficked but is getting more and more popular. Even when we hiked it on a Thursday morning, we saw 10-15 other people on the hike.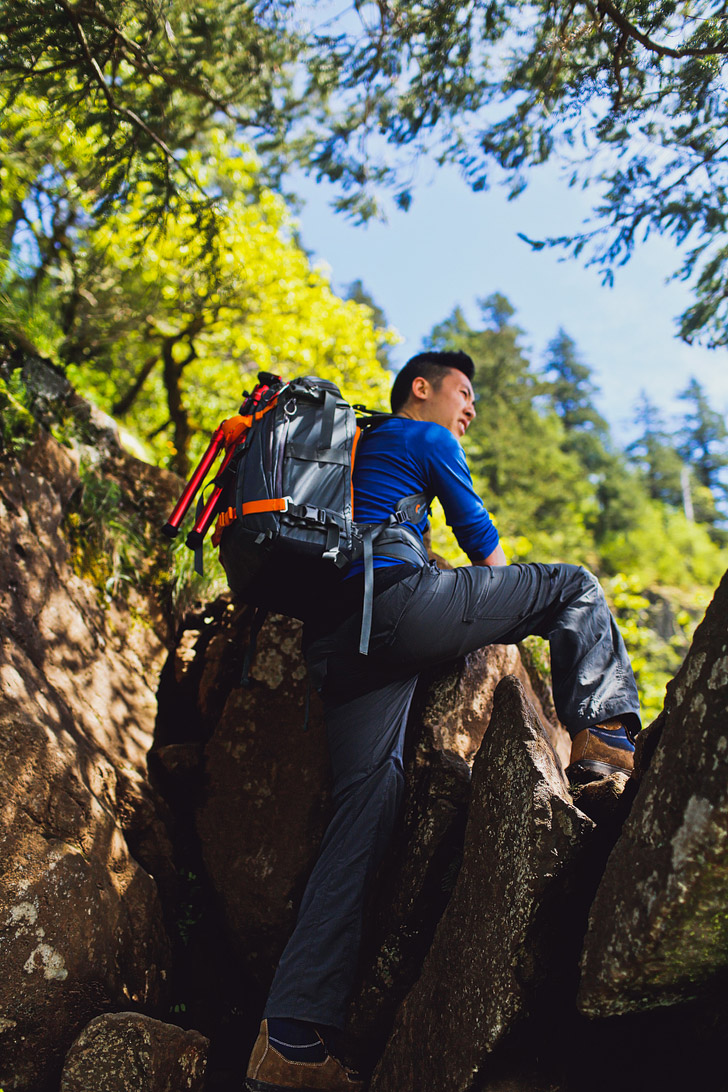 Pin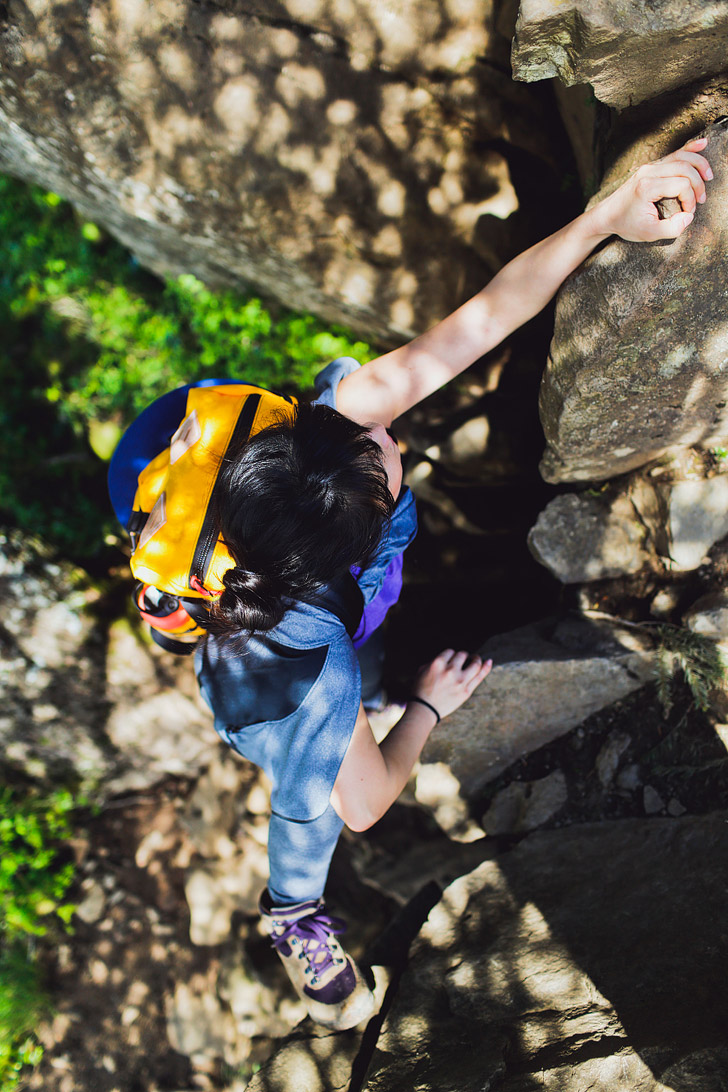 Pin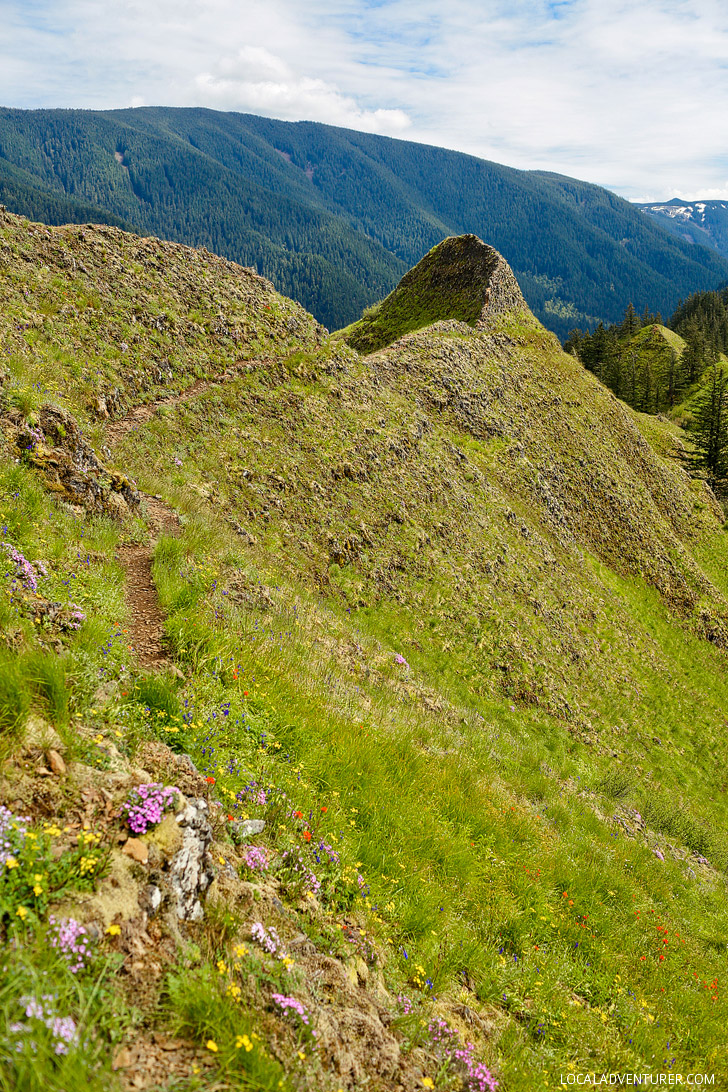 Pin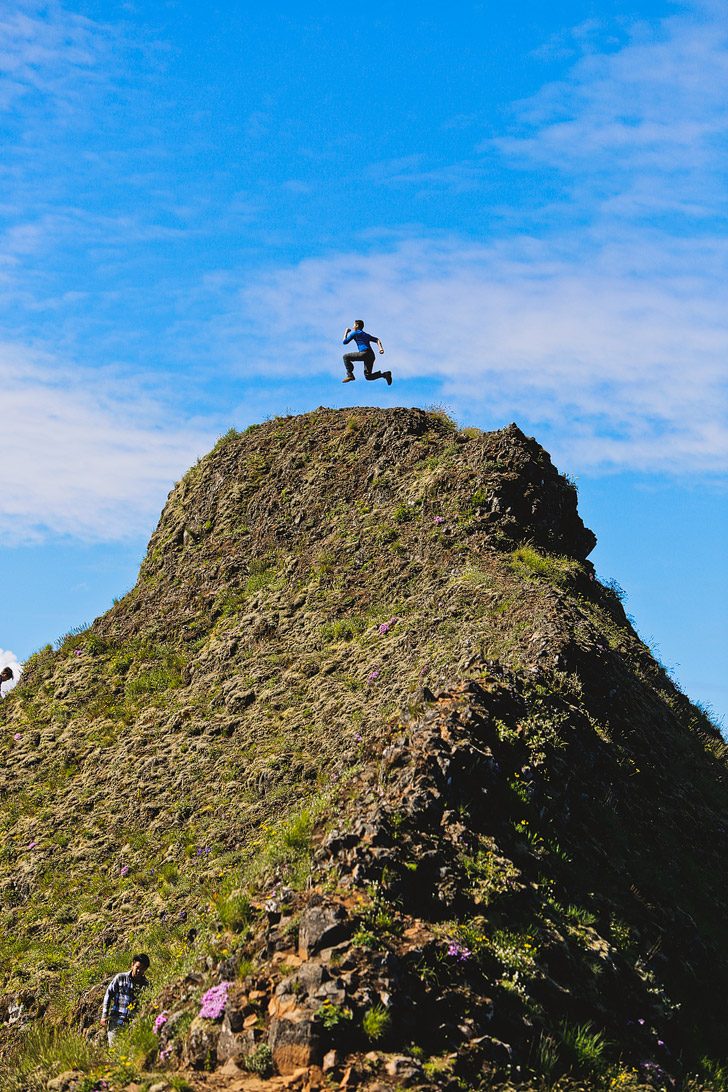 Pin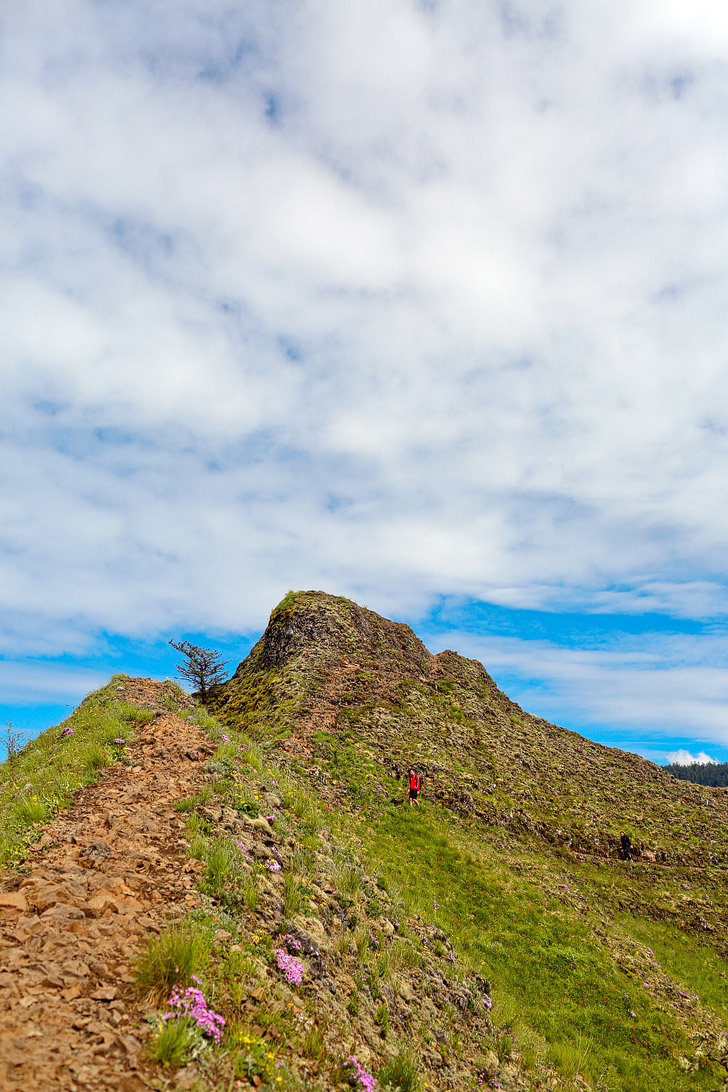 Pin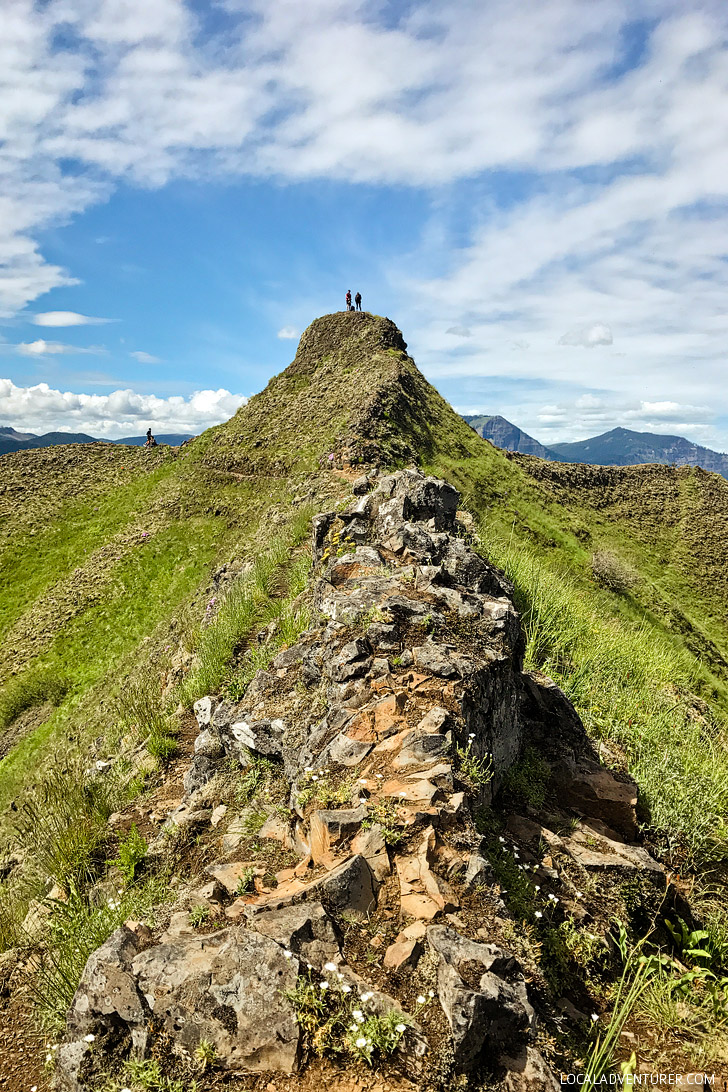 Pin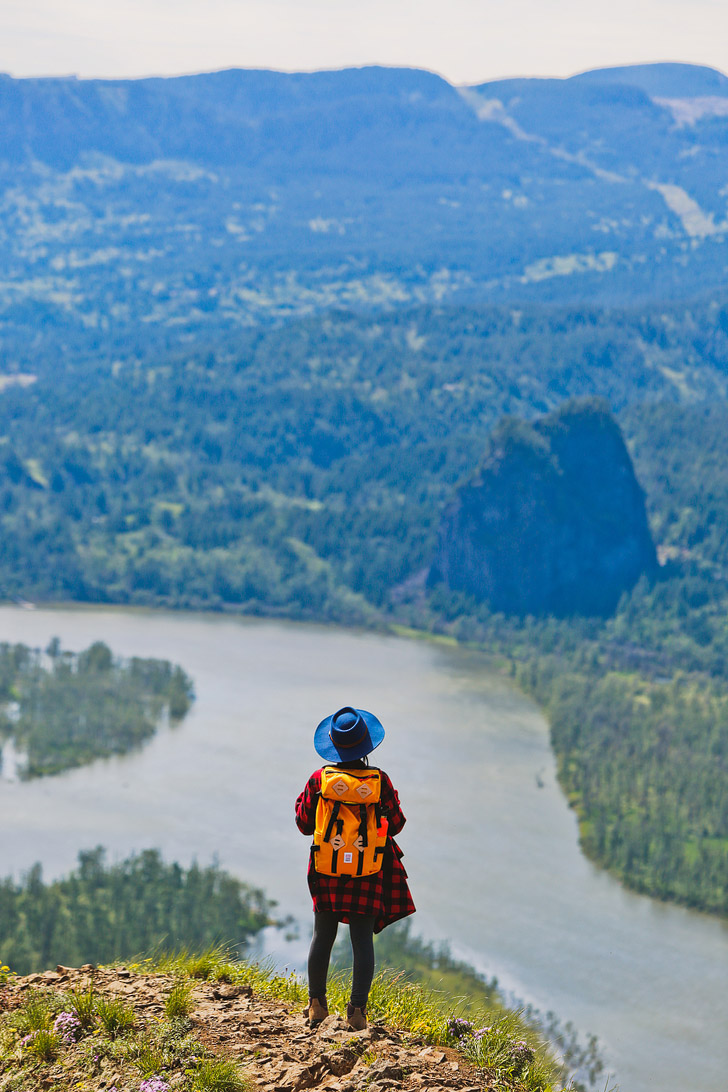 Pin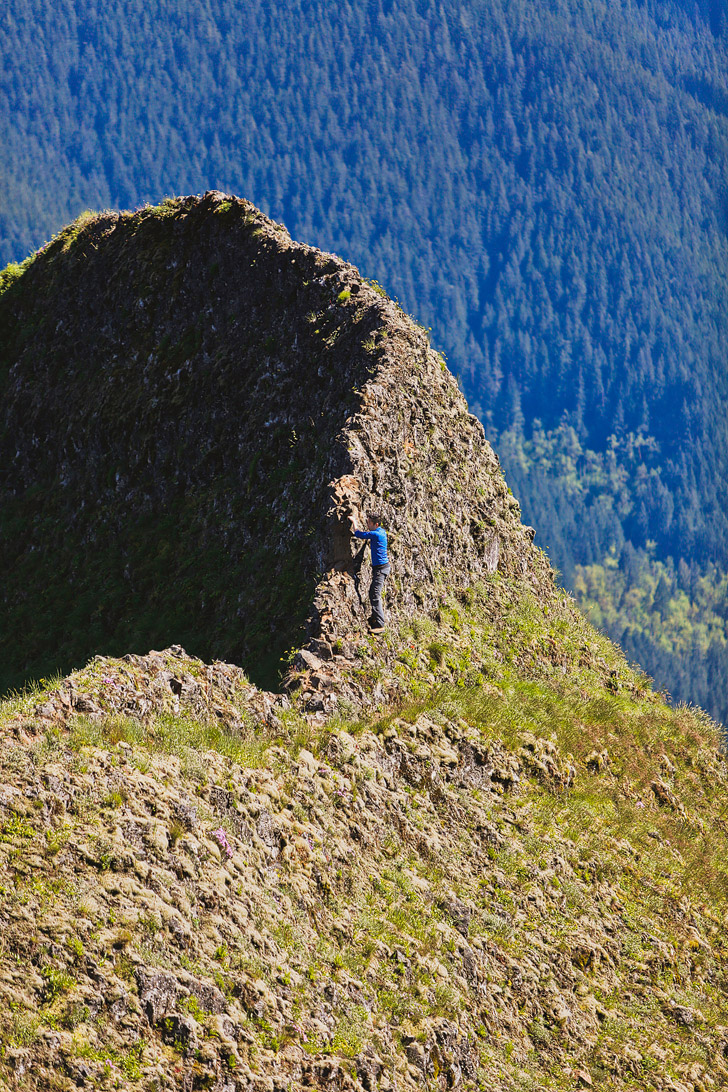 Pin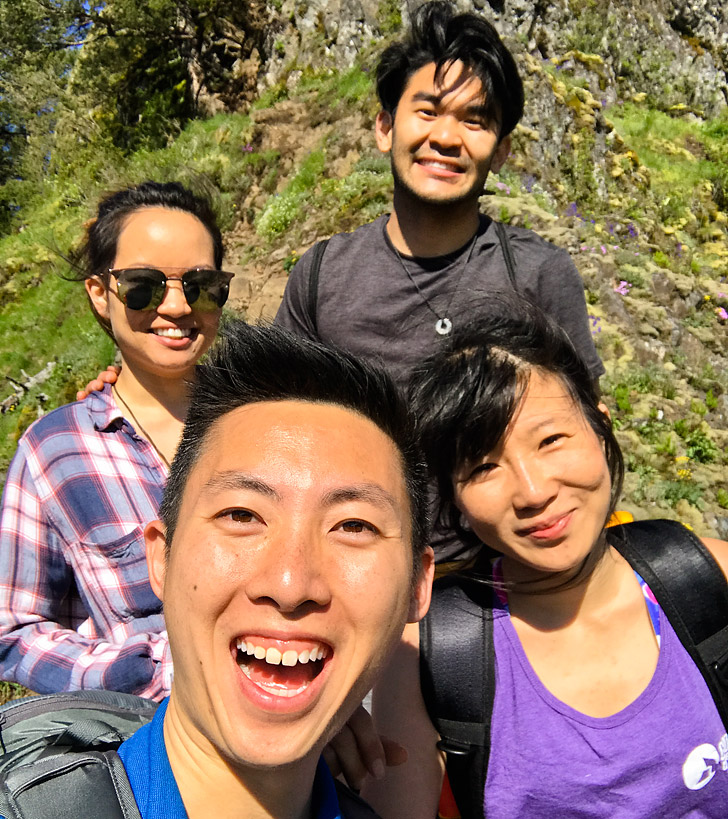 Pin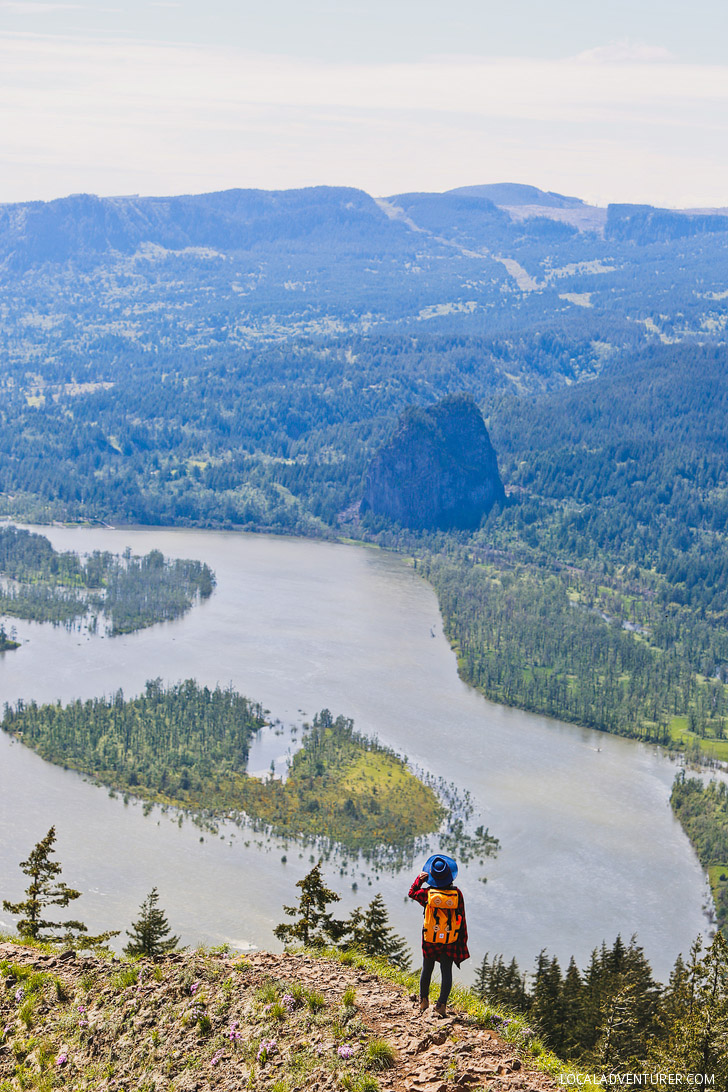 Pin
DIRECTIONS FOR THE MUNRA POINT HIKE
There are three different starting points to hike to the Munra Point Trailhead.
FROM THE ELOWAH FALLS TRAILHEAD
Elowah Falls Parking Coordinates
The beginning of the hike was easy. If you want to see Elowah Falls along the way, start at the Elowah Falls parking lot and follow this guide. You will pass over the bridge and continue on the trail until you see the Munra trail on the right. This makes the hike 6 miles round trip.
FROM THE WAHCLELLA FALLS TRAILHEAD
Wahclella Falls Parking Coordinates
Since we had previously done Elowah Falls, we decided to shave off a mile by starting at the Wahclella parking lot (it requires a Northwest Forest Pass or $5 fee). You then backtrack towards the Interstate until you see a trail to the left. There will be a sign for the Gorge Trail 400. After crossing over the Tanner Creek Bridge, look to the left to find a steep hill along the side of the cliff. Follow this trail along the interstate for roughly 1.5 miles until you see a trail leading away from the interstate. There was a little rock that was painted with Munra when we were there.
FROM THE PARKING LOT ALONG I-84
As you drive along I-84 East, you can park under the second brown sign for exit 40. It says "Fish Hatchery Sturgeon Cntr exit 40". There are only a couple spots here, but it will cut out the boring and flat part of the hike.
Once you turn off onto Munra Trail, you'll start hiking one of the steepest trails in the gorge. Just after you get on the trail, there will also be a sign nailed to a tree that says "trail not maintained". The first 1/4 mile is steep and you'll reach another fork. If you look carefully on the tree, there are arrows pointing you to the right. Keep following this trail and it starts to get even steeper! The climb seems endless and we took a lot of breaks. Eventually, you start getting some amazing view points and you quickly realize how much elevation you gained. There are a few spots where you have to scramble as well (or some people liked to call it gentle bouldering).
Near the end of the hike, you'll have to climb through a narrow gap before coming out on top. The tri-ridge summit gives you amazing views all around.
WHAT TO PACK
OUTFIT (HERS)
Buffalo Plaid Fleece // The Grotto Tank // Topo Designs Klettersack (in Saffron) // Heattech Leggings (Dark Gray) // Floppy Hat (Royal Blue) // Hiking Boots
OUTFIT (HIS)
Dual Aspect Hoody // Midlayer // Capilene Daily Tee // Convertible Hiking Pants // Socks // Hiking Boots // Adventure Photographer's Backpack
PRO TIPS FOR YOUR HIKE
We weren't sure where to turn off for Munra. There was one left turn trail that wasn't marked, but if you have your phone. The trailhead is marked on google maps.
Keep an eye out for poison oak. Leaves of three, leave them be!
We encountered a small garden snake and snail along the trail. Watch out for the critters.
Be careful on this hike. It really is dangerous and steep and people have died or gotten seriously injured. Don't do this hike in the rain or when the trail is wet. Some of the steepest spots will be incredibly muddy and the rock is also slippery.
Buy a $30 Annual Northwest Forest Pass to save money if you'll be exploring more of Oregon and the Gorge.
There have been break-ins in the parking lots. Don't leave valuables visible.
WHAT'S NEARBY
Did you enjoy this post? We'd love for you to pin it for later.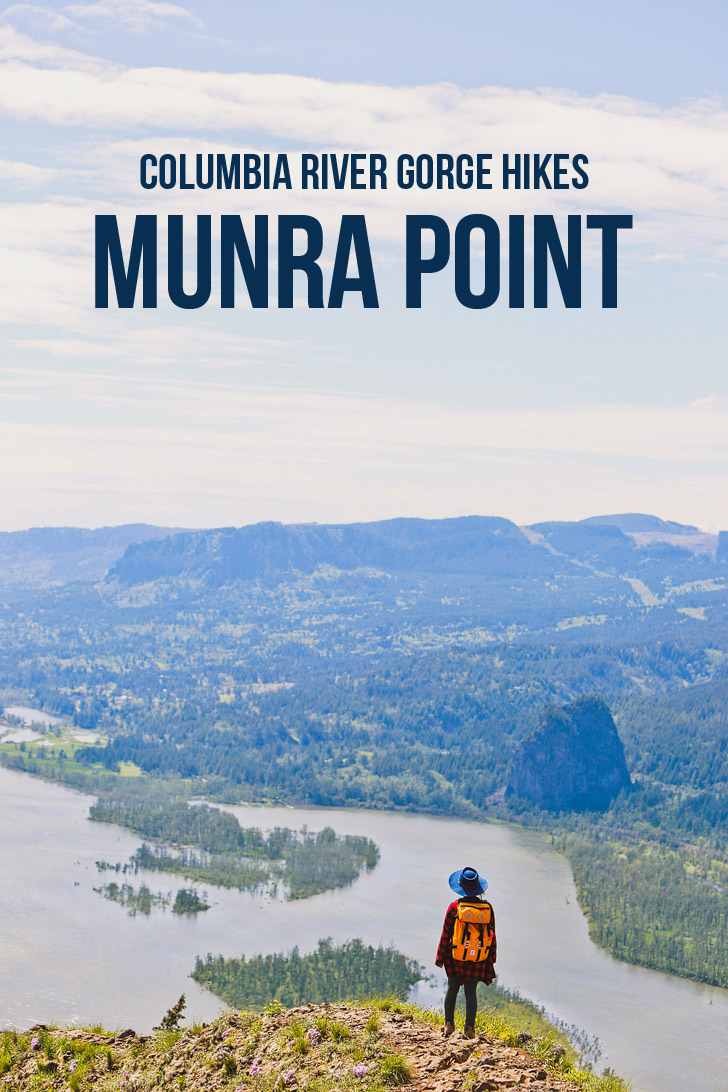 Pin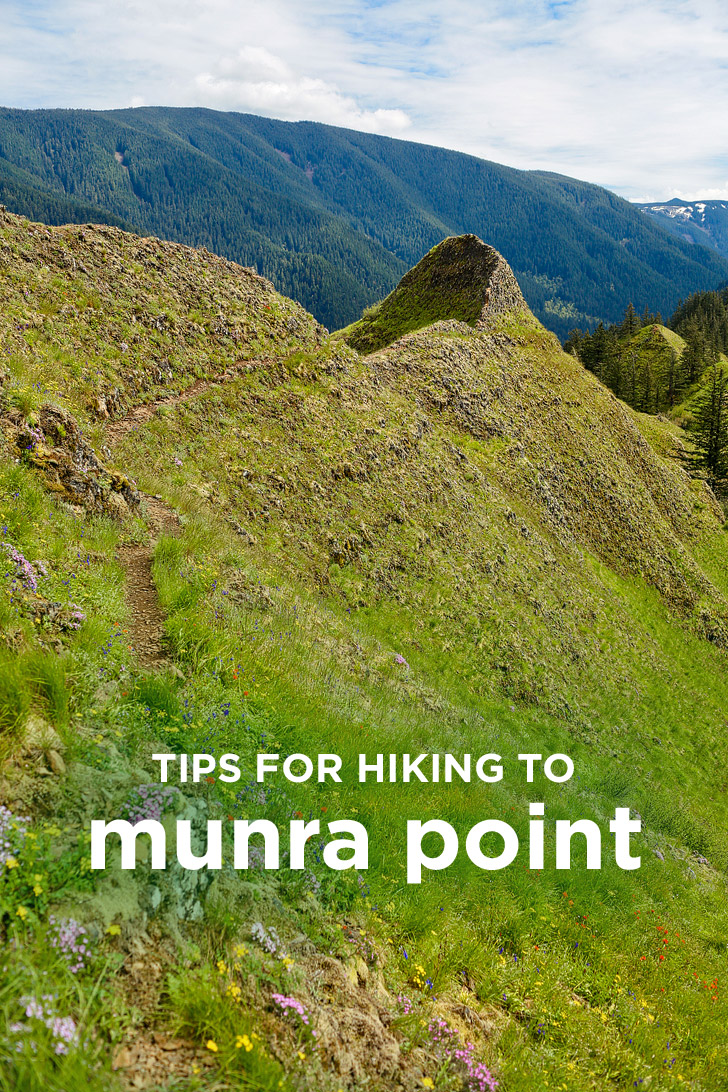 Pin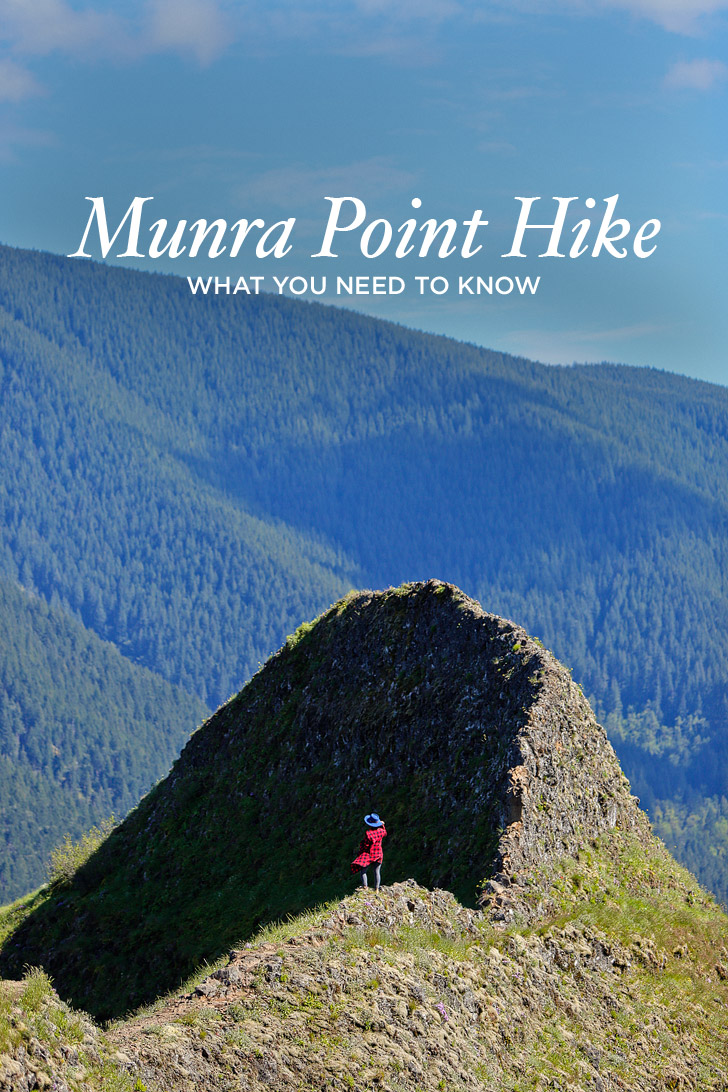 Pin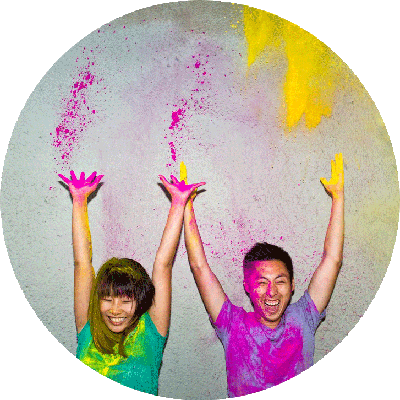 Pin
ESTHER + JACOB
Esther and Jacob are the founders of Local Adventurer, which is one of the top 50 travel blogs in the world. They believe that adventure can be found both near and far and hope to inspire others to explore locally. They move to a new city every year and currently live in Portland, Oregon.